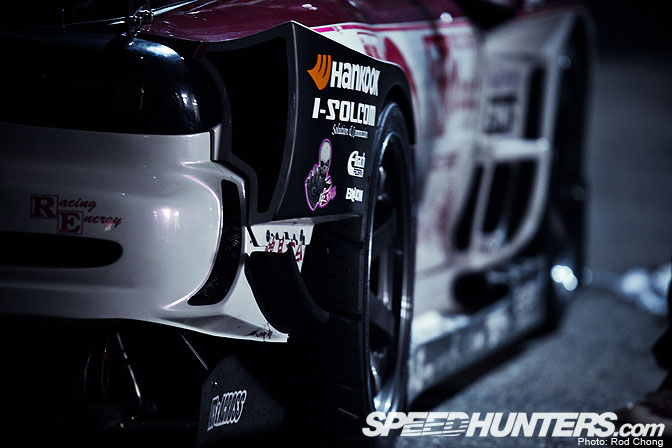 I find it pretty amazing that you can jump on an airplane, fly to the other side of the planet, drive out to an unfamiliar race track, arrive and be among friends and collaborators. I'm here at the World Time Attack Challenge in Australia, yet being at this race track feels like home in many respects. It seems like the more motorsports events I go to, the smaller this
little automotive industry gets and the more car people I get to connect
with.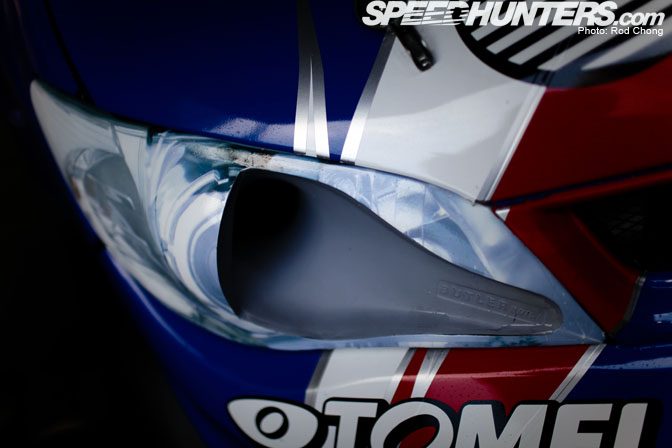 On our trip to Sydney we've had the chance to meet many email friends of Speedhunters. Finally some faces get attached to inbox names and new business and creative relationships are created.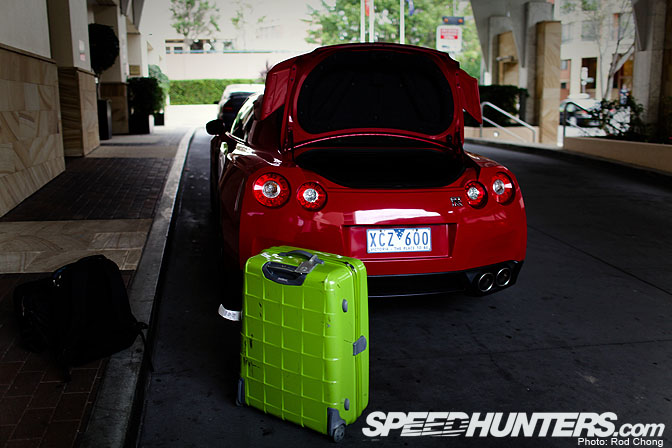 Anyway, I thought I'd take you along with Dino and I, in our first few days of speedhunting in Sydney earlier this week. I shot this photo just as we arrived at our hotel in Darling Harbour. You can see that Dino pulled a few strings with Nissan to borrow a bit of a fancy car!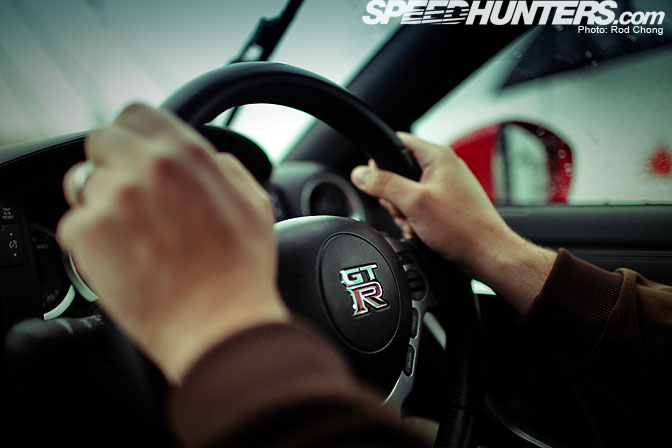 This is the first time I've had the opportunity to spend time in one of these Japanese supercars… it's quite the feat of engineering although I do miss having an MP3 jack lol.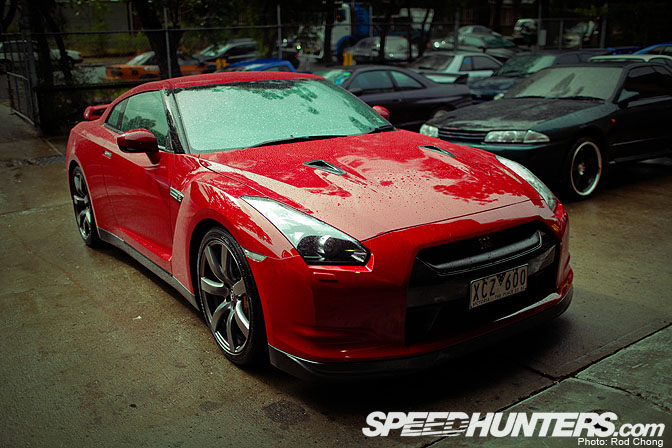 So our first port of call was Croydon Racing Developments to shoot a Car Builder feature.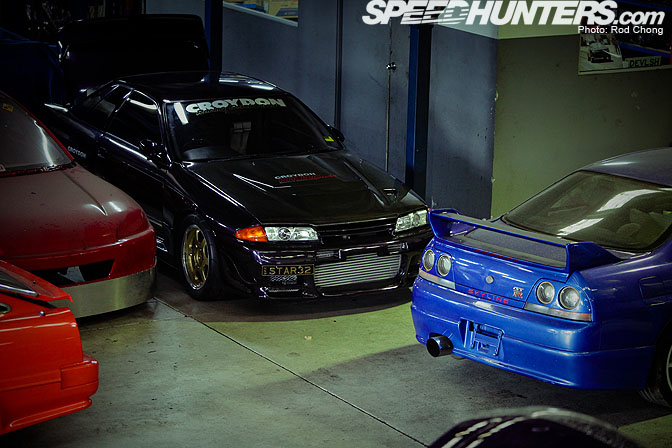 As you can see, they are a bit of a Skyline specialist and have one of the biggest facilities of its type that I've ever had the pleasure to visit.
You may recall that we featured a video of this black JUN R32 which caused a bit of a stir by hitting the 9s without a roll cage… oops!
That video was created by Andrew and co from Motive. It also turns out that his office is based at CRD.
Everywhere we looked we were faced with car after car of Skyline goodness.
CRD also had some other wild machines in the works too like this insane sleeper styled 300ZX/Fairlady.
In terms of motorsports, drag racing seems to be the chosen discipline. This S14 is the world's fastest SR20 down the 1320.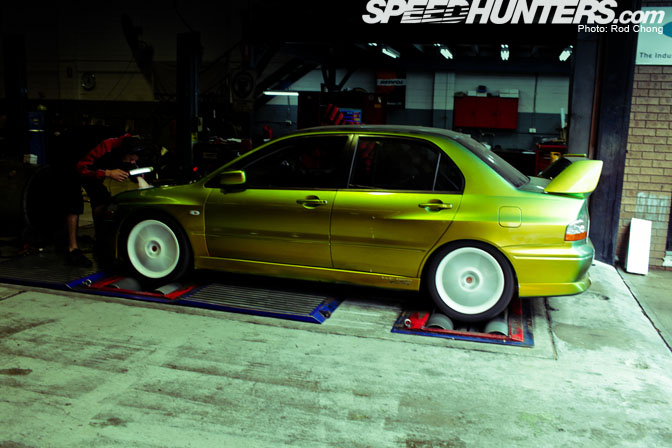 Here's a customer car getting tuned up on the Dyno.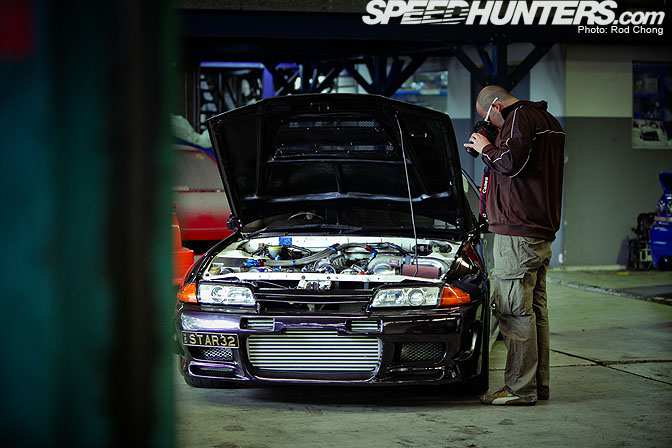 We eventually settled on this very clean, high power R32 to shoot a full feature on. That's Dino doing his thing.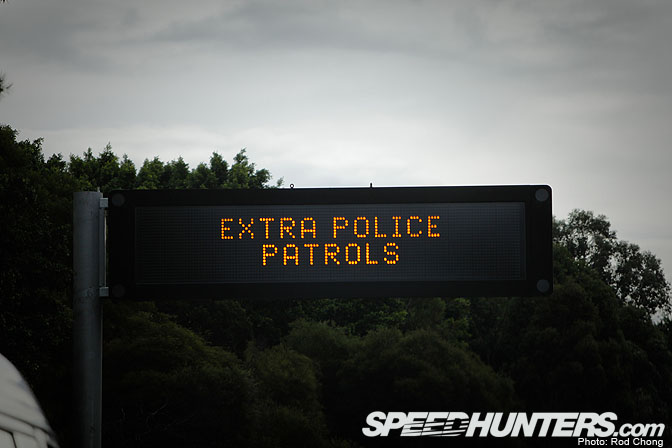 I sure you might be thinking that we're terrorizing the roads of Sydney with our GT-R, but it seems like we've landed in the middle of an automotive police state.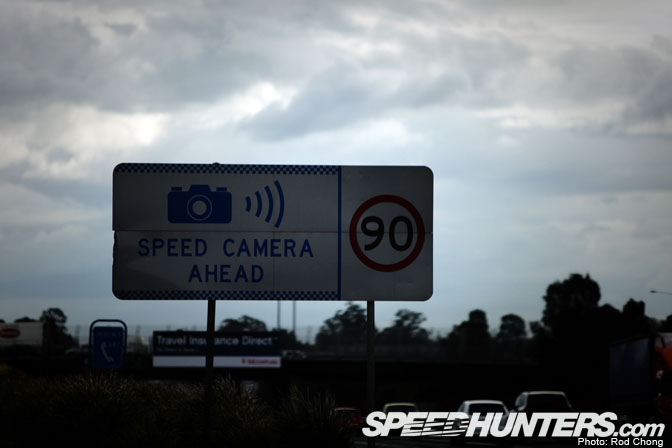 Some stern warnings from Nissan means that we are crawling around, generally driving under the speed limit along with the rest of the Sydney's motorists. It's a bit of an odd experience tbh.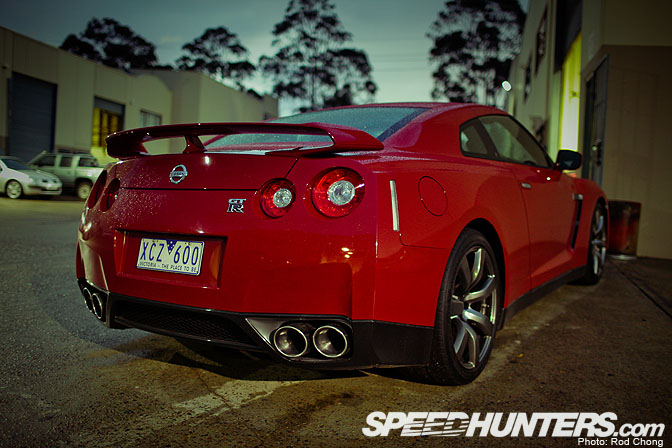 After a few hours at CRD we crawled in "Lexus mode" with the GT-R to Gas Motorsport to shoot another shop feature.
This is a big drag shop who've devoted themselves to the art of the 2JZ.
Some of you may recognize this as the ex-Titan "Scion tC".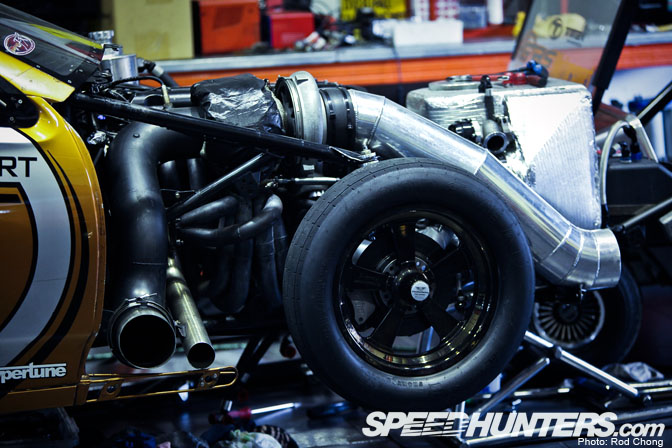 Yes this is what a 2200 hp 2JZ looks like folks.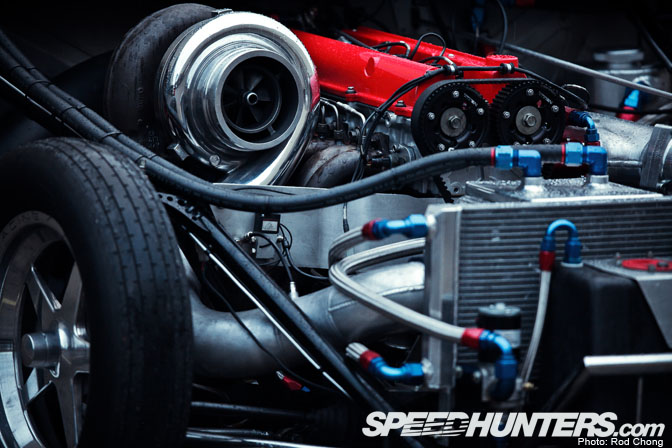 We decided to do a full feature shoot with this 2JZ powered BMW E46. We're not sure yet if we should try and run a big drag racing theme on the site, or just give you the features piece meal. Any thoughts about that readers?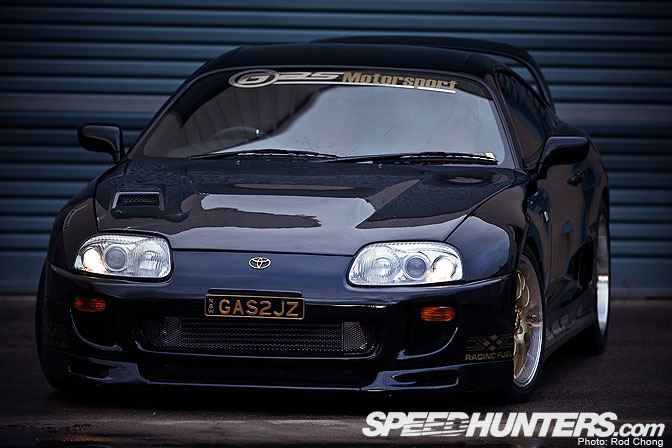 This Gas Motorsport Street/Strip oriented Supra is quite legendary in Australia as it originally developed something like 1600 hp when first built. Output has been lowered to a more drivable 1000 hp now though to allow the owner to enjoy the car more.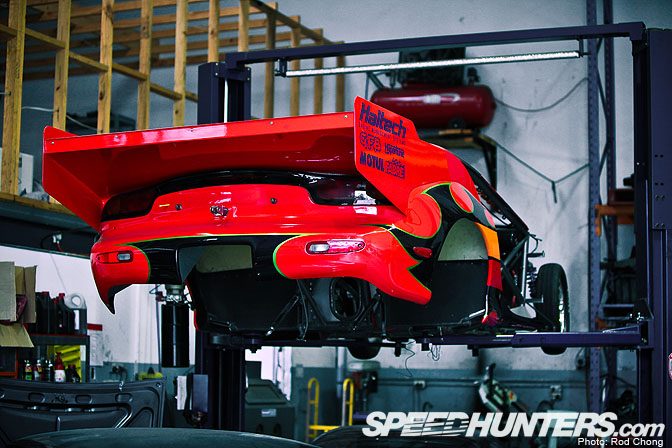 Next door to Gas is the sister company Rotor Master. Check out their full tube frame FD drag machine.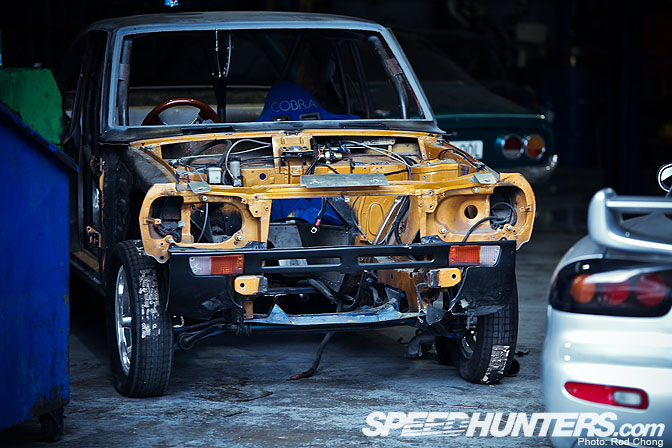 The shop was also full of all manner of old school R100-RX2-RX3 drag builds in various states of completion. You'll need to check back for the full shop feature though!
So that was Day One in Sydney. We ended the day meeting up with Tom from Fast Fours magazine.
He's got some good auto styles going although we need to get a Speedhunters sticker on his car!
OK Back with reports from Day2 and Day3 from our Speedhunting in Sydney tour.
:Rod