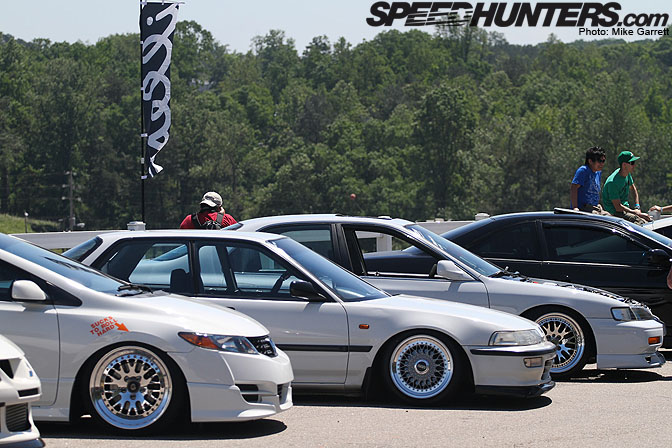 Last weekend at Road Atlanta, the second Fatlace 1 of 1 car show was held alongside the Formula Drift event. The show area was much smaller than the one at Long Beach, but there were still some pretty interesting cars that made it out to represent the Southeast USA.
During one of the break periods, I spared a few minutes to snap some photos from the show.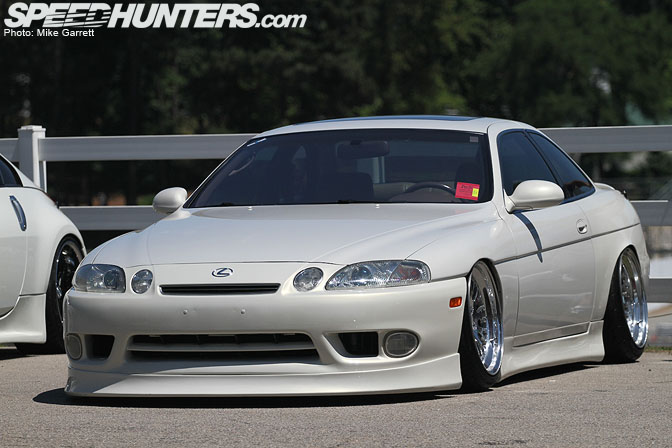 Sometimes it gets a little old seeing the same cars over and over on the west coast. so it's always nice to get a look at cars from other parts of the country. The first one that caught me eye was this slammed Lexus SC.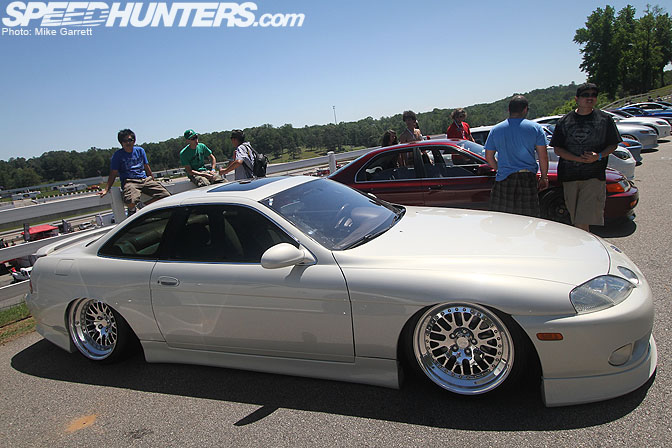 Nearly 20 years after it came out, the Soarer/SC is still a damn good looking car, especially when dumped on the ground like this.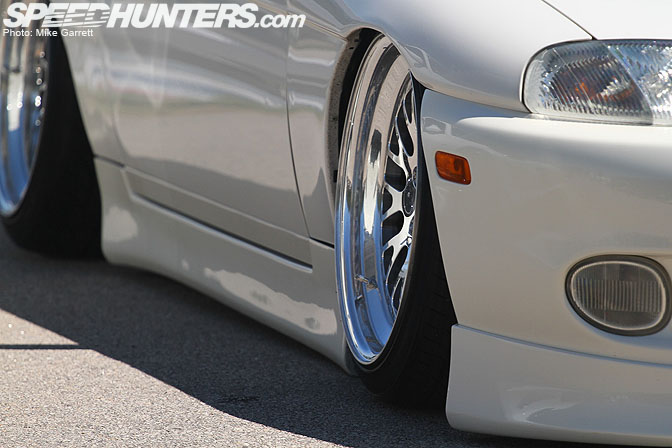 Tucked perfectly into the fenders are a set of blingin' CCW Classics. And that brings me to another thing I noticed about the cars in Atlanta…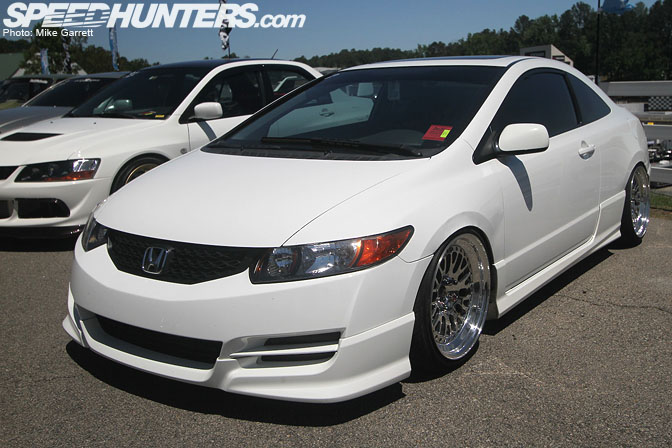 …the popularity of CCW wheels. This late model Civic Coupe was also sporting a set.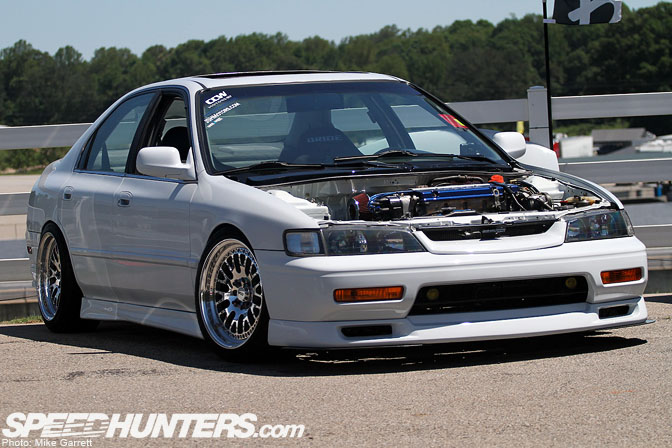 As was this Honda Accord. I'm a huge fan of this bodystyle Accord, so I was thinking about doing a quick spotlight on this car. What do you think?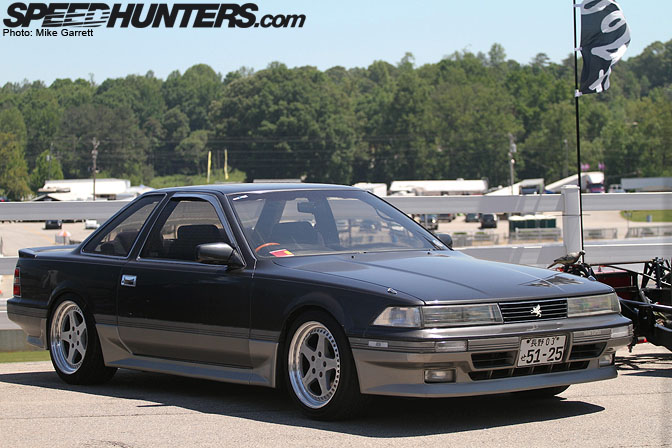 Here's a Z20 Toyota Soarer imported from Japan, looking like it came straight out of the early '90s.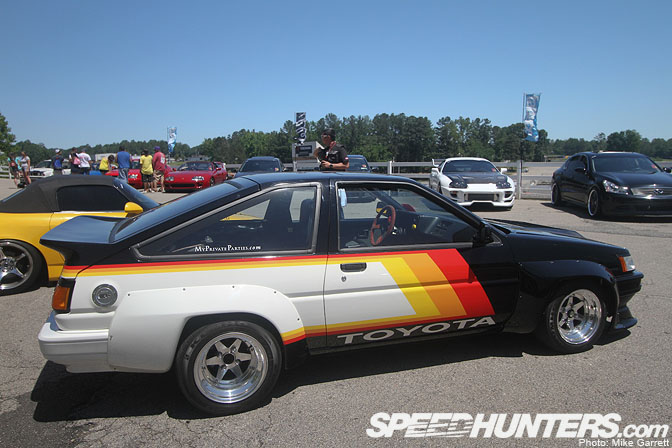 Another flashback with this wide-body AE86 Levin looking mean on negative offset Longchamps.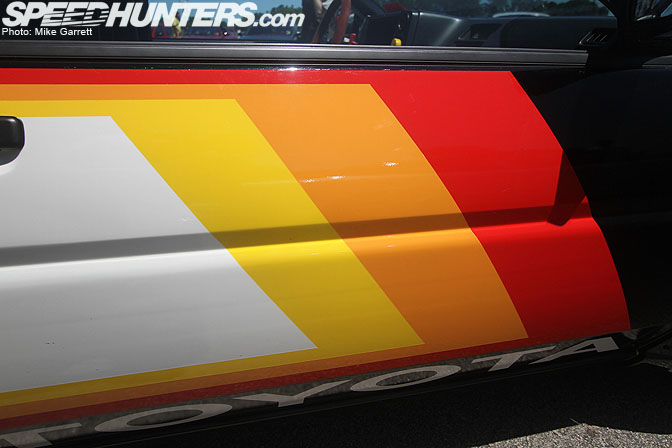 Old school Toyota livery. Awesome.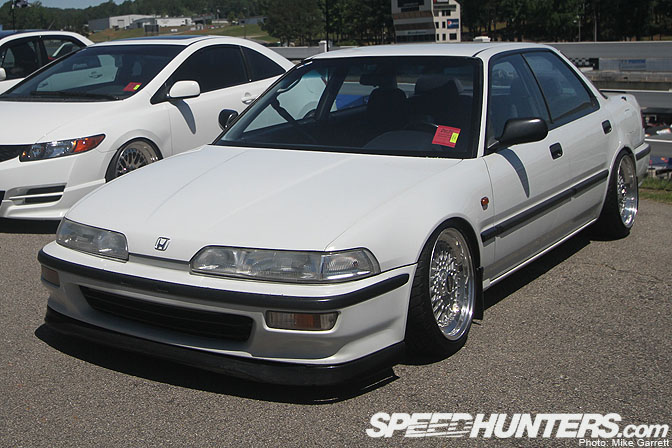 Simple and clean. A second generation Integra sedan sitting on a set of BBS RS's.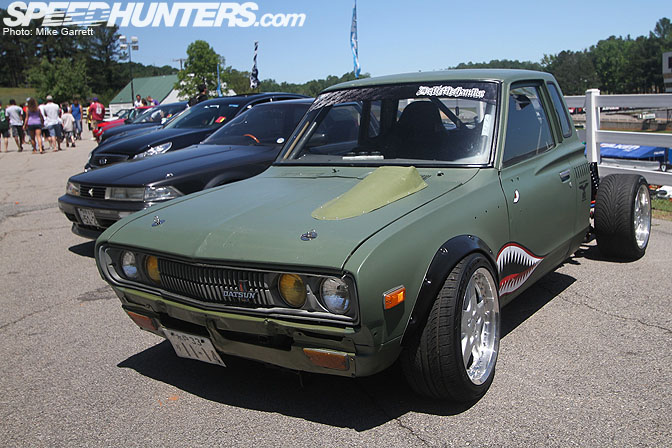 I think my favorite car (or truck) of all was this crazy SR20-powered Datsun 620. I'd seen some photos of it on the net before, and it's even more ridiculous in person.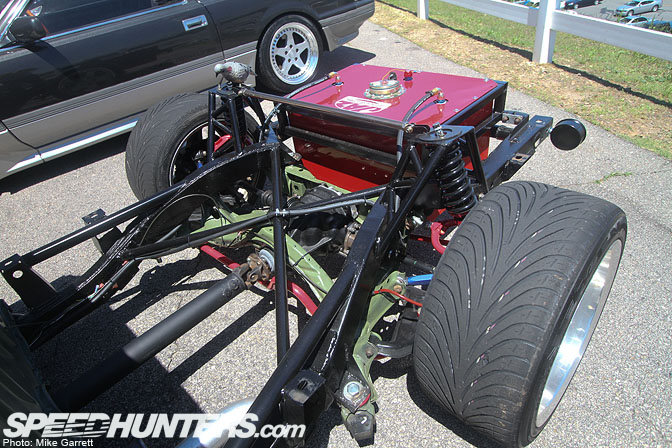 Check the completely custom chassis. It's not just for show either, this thing gets hammered regularly at local Atlanta drift events.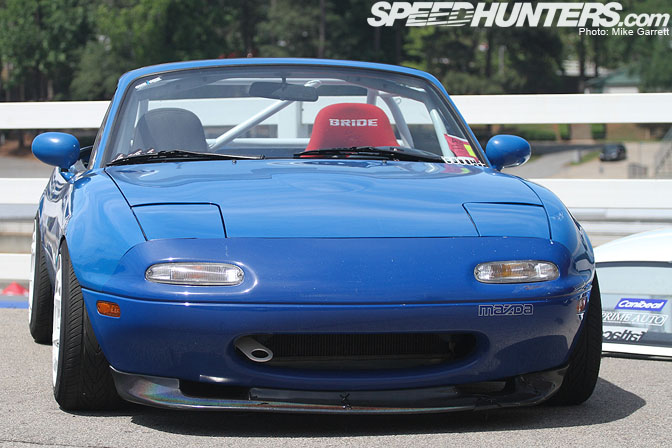 A bit of Mazda Roadster love, in Mariner Blue.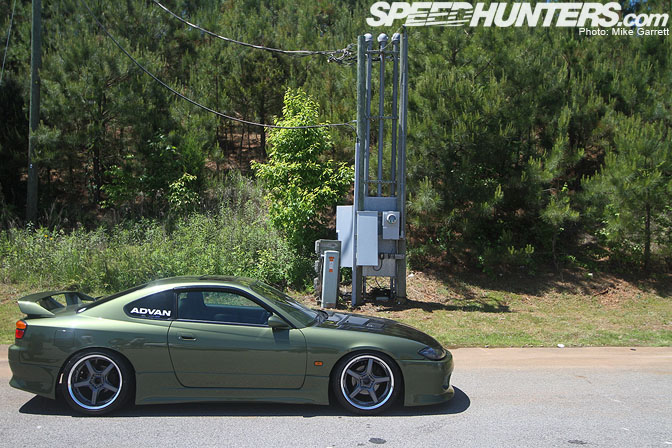 So, how do you get street-tagged S15 Silvia in the USA? I wanna know. I wanna know.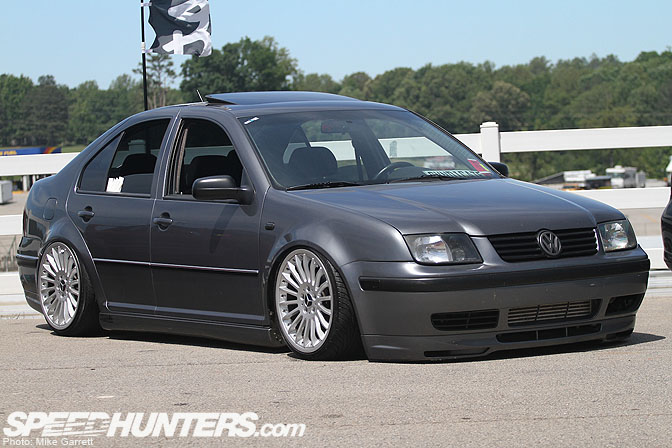 There was also a small sprinkling of Euro cars thrown in, like this dumped Jetta.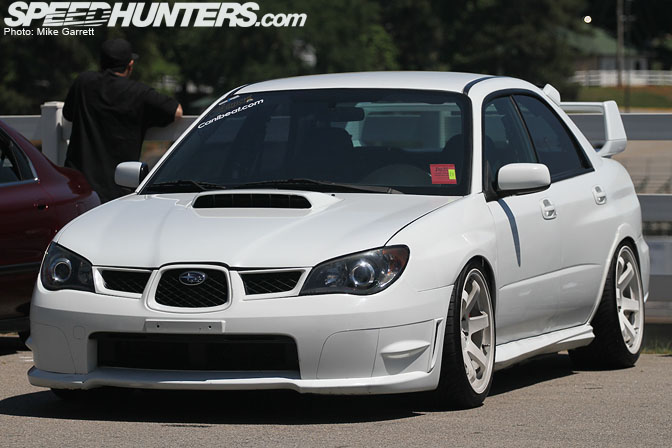 Man, I remember when it was big deal to see a WRX with a concave wheels. Now it's almost a big deal to not see one with concave wheels…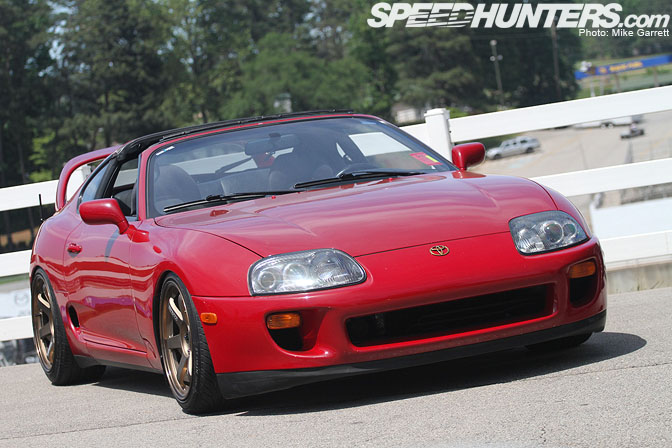 Another one of the cars that caught my eye, this super clean JZA80 Supra.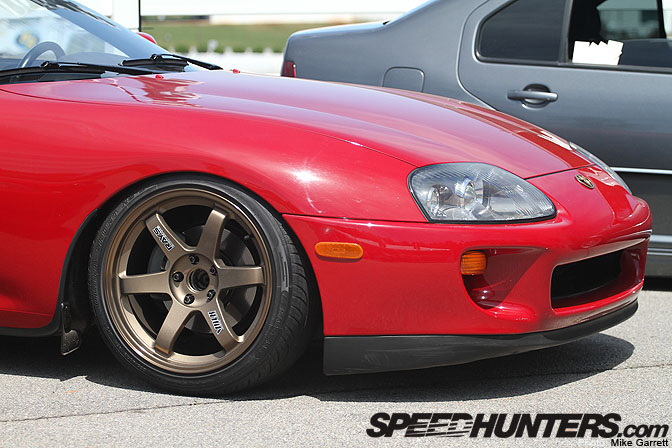 Never, ever underestimate the power of a nice set of wheels and a good drop.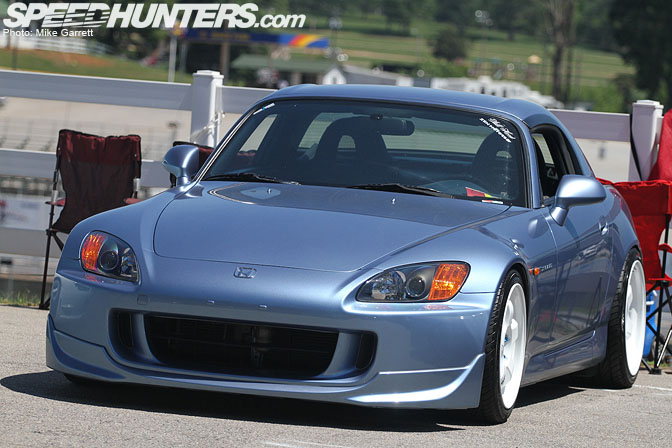 I'll finish up with this nicely stanced Suzuka Blue S2000. For some reason a lot of people shy away from this color, but I like it.
Can't wait to see what the next of 1 of 1 show has in store.
-Mike Garrett