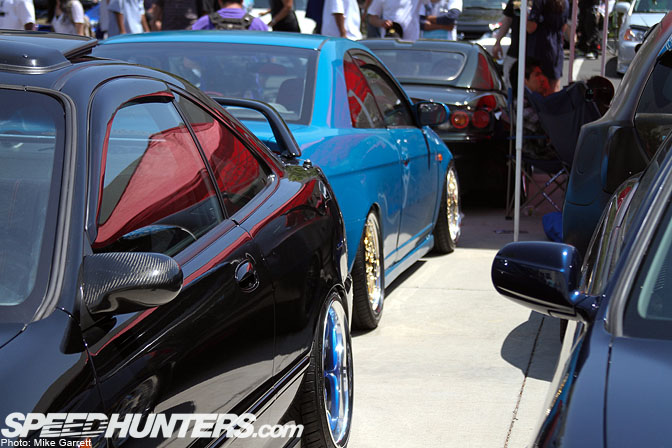 I just returned back to LA after spending an awesome weekend cruising in muscle cars and watching drag racing in the Central Valley. I'm pumped to post about that, as well as a couple of stories for "Drives Week" but first I need to wrap up my stories from last weekend.
Here's one last batch of photographs from the insanity that was the 2010 Eibach Honda Meet.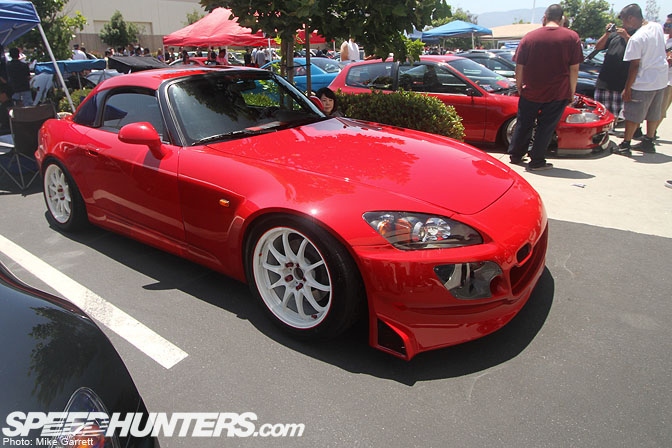 Another one of the many S2000's that came out, wearing a Spoon front bumper and an appropriate set of special "Honda Edition" Volk CE28N's.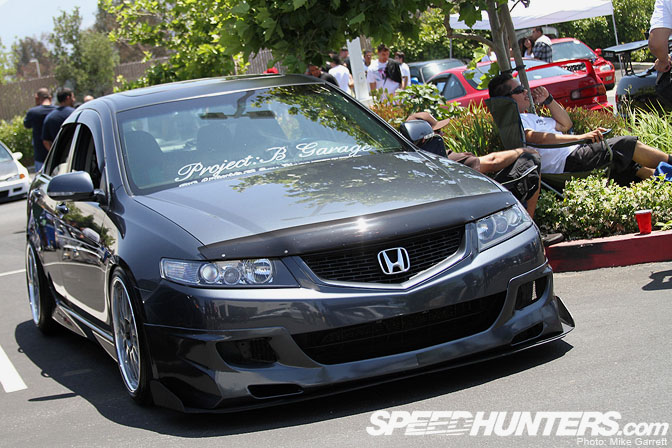 I was digging this Acura TSX with a full Accord conversion. I don't know what aero kit that is, but it looks surprisingly good.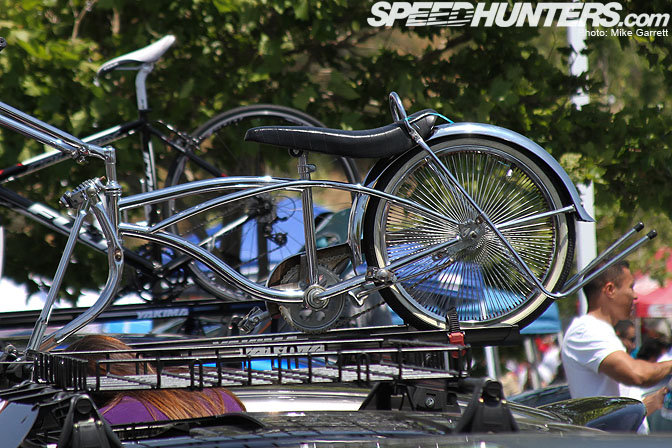 Not only are roof racks a big deal, but so is the type of bike you attach to it. I spotted everything from fixies and BMX bikes to lowrider cycles.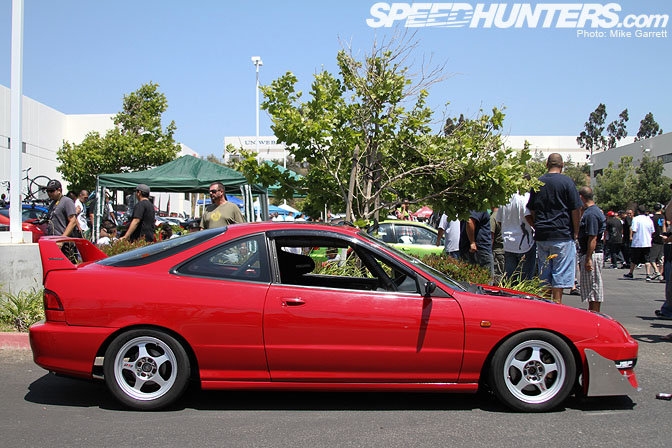 No bike racks here. This track-bred DC2 Integra is pure function.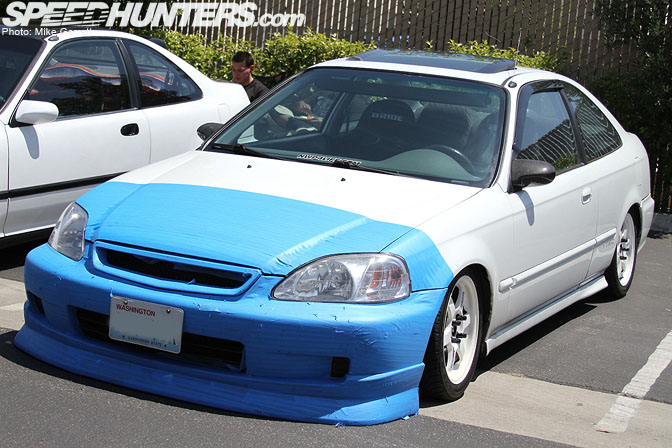 This Civic road-tripped all the way down from Washington to take part in the festivities.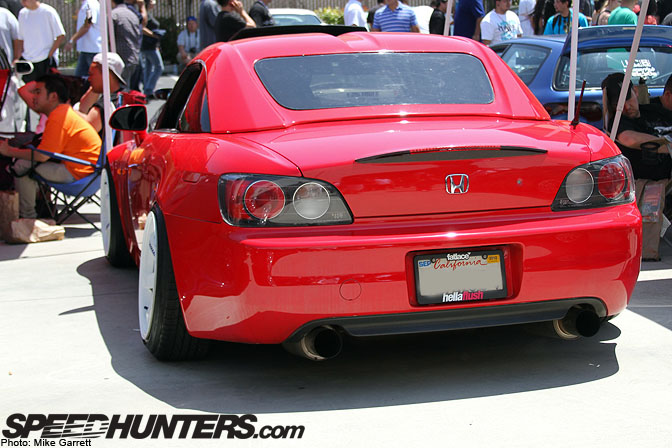 The boundaries of wheel fitment are always being pushed more and more. Just two or three years ago a setup like this would be unheard of.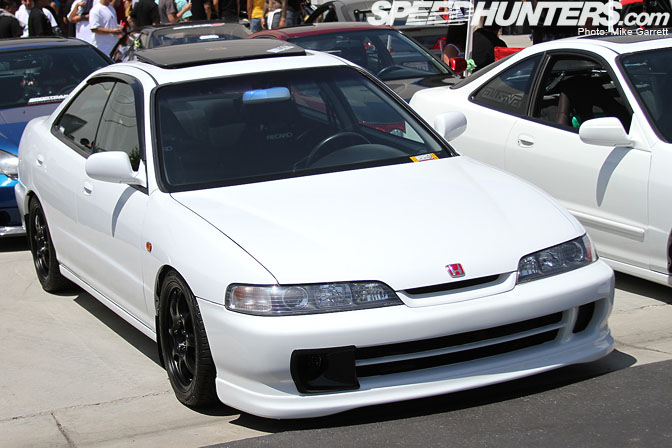 As cool as four-door Integras with the JDM nose are, I still mistake them for Accords sometime. I can't be the only one, right?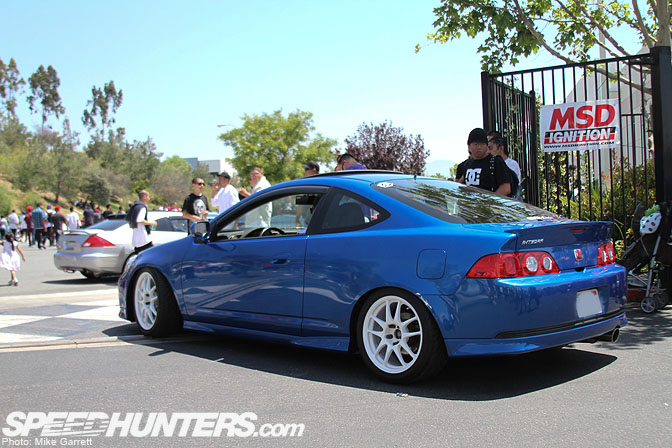 The DC5 RSX/Integra – a car that is definitely missed looking at today's current Honda lineup.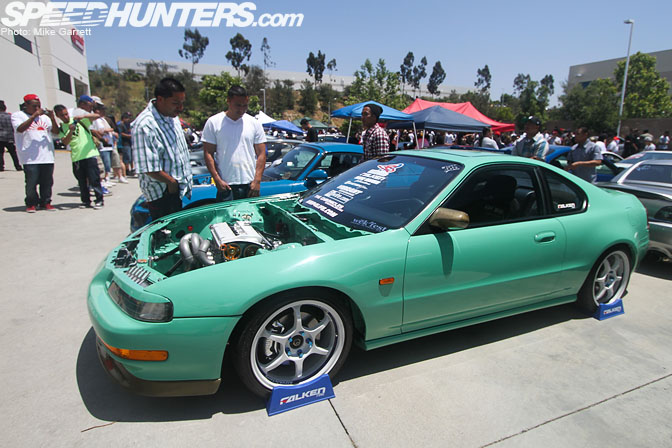 Of course the internet-famous Big Mike Prelude was out. Such incredible detail on this car.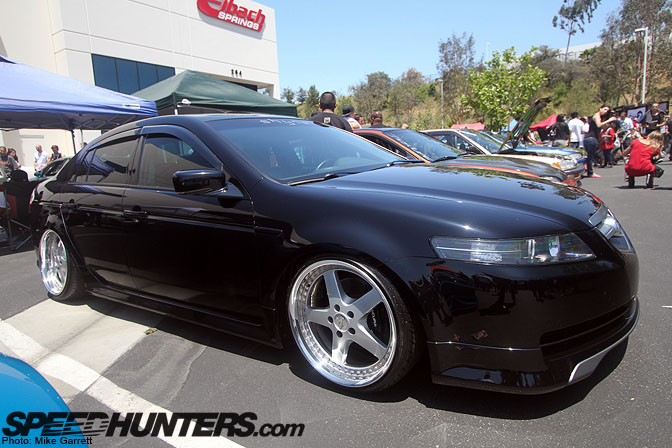 Here's some more USDM VIP style with an Acura TL dropped on a set of Work Equips.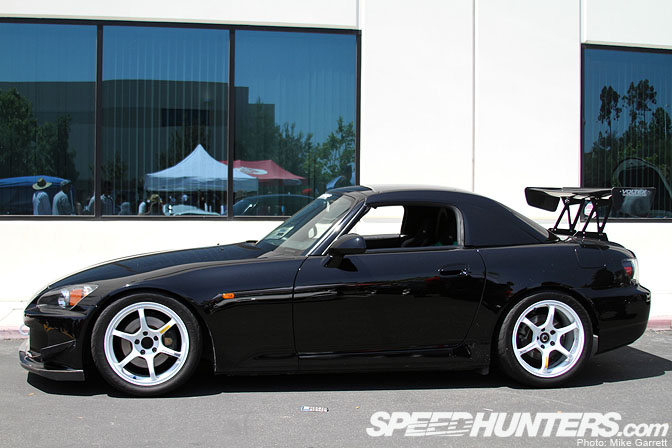 Seen enough S2000's yet? Didn't think so.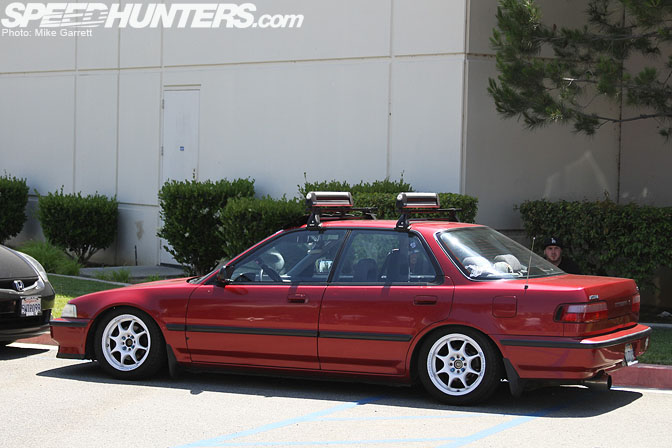 One more four-door Integra. I'm sure the owner is still looking for a sweet bike to thrown on the roof rack.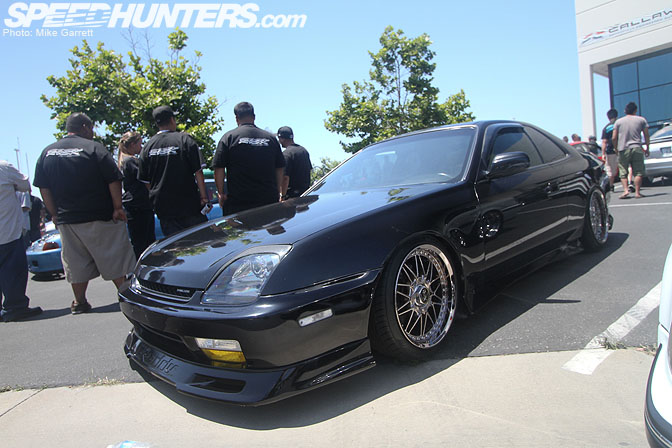 For some reason when most people see a fifth gen Prelude, they same something about how the car should have been rear-drive. I guess it's lines do sort of suggest an FR layout…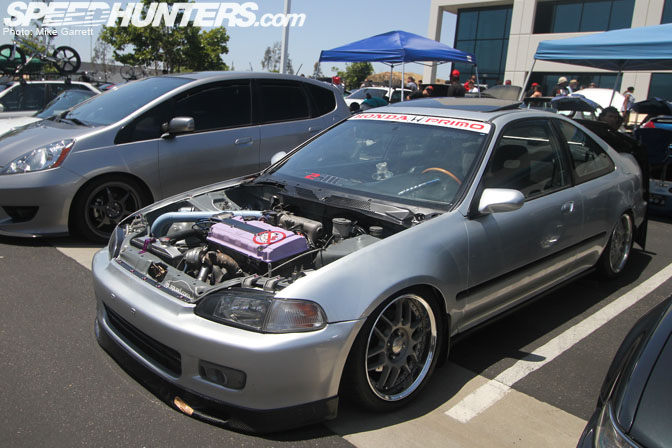 I have to commend the people that removed their hoods for the meet. Everyone should know how poorly cars photograph with their hoods raised!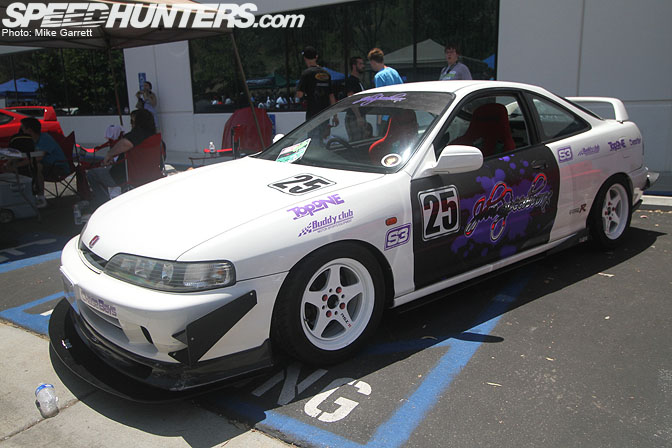 This race-spec RHD DC2 Type R had to be one of the coolest cars of the day.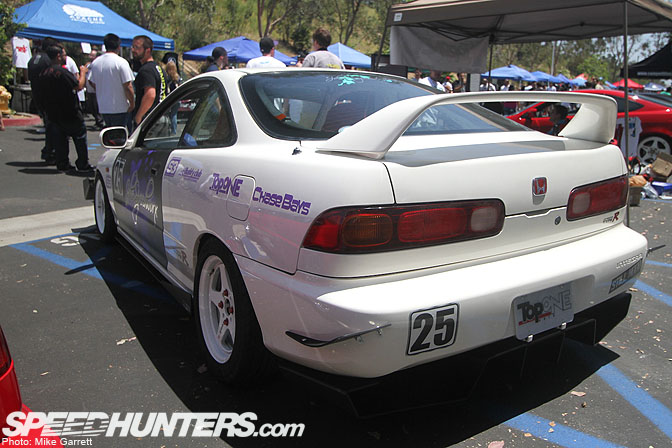 The white Word RSZ-R's are such a perfect fit here. One of my favorite discontinued wheels for sure.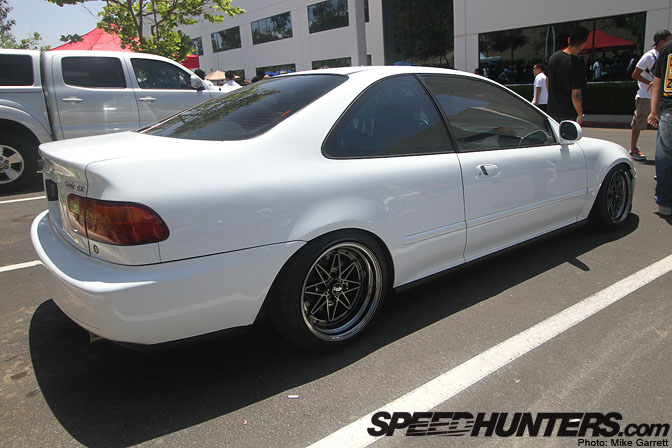 One more shot of the super clean CIvic Coupe on Work Equips.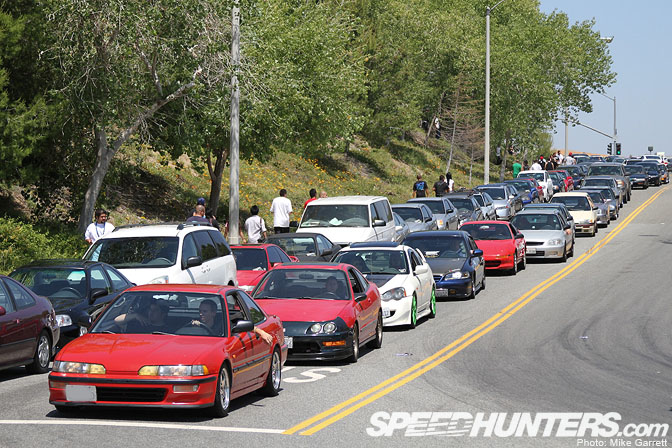 Even late in the day the streets around the place were overflowing with people trying to find a spot. If you're planning on coming to this meet next year, be prepared to do some walking.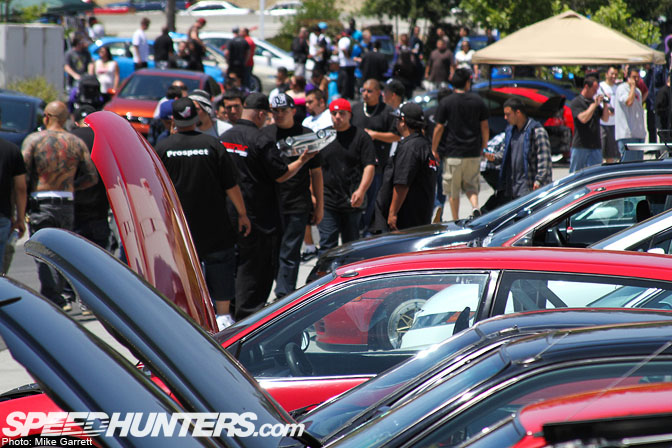 That will do it for my coverage of the 2010 Eibach Meet.
Even if you aren't a big fan of Hondas, roof racks, stretched tires, and whatever else – the passion that a lot of these guys have for their cars is unmatched. That alone makes Eibach more than worth the trip.
-Mike Garrett