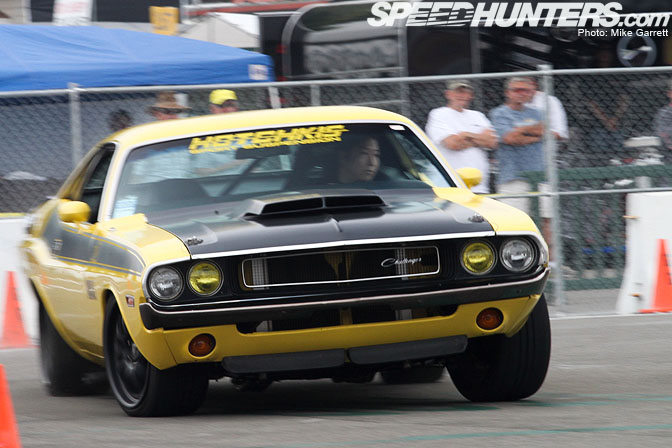 By popular request, here's a quick gallery of photos from the Street Challenge Autocross at the Goodguys Orange County Get Together.
As I found, it's damn fun watching hooked-up muscle machines do things usually reserved for vehicles like shifter karts and Miatas.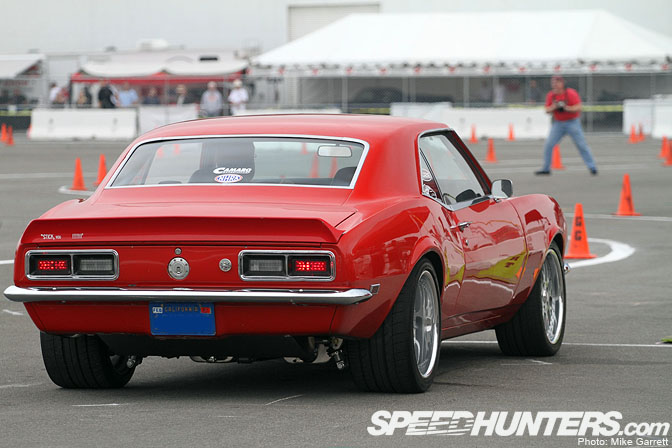 At least half of the cars running were GM F-bodies of some sort. Here we see TCI Engineering's Camaro about to head out for a run.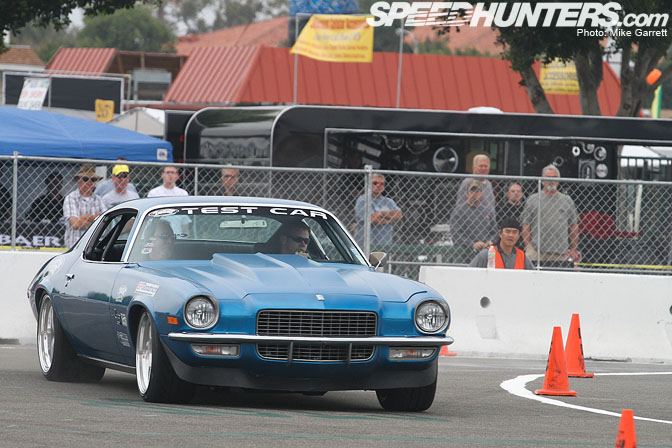 I think the immense popularity of first-gen Camaros has given my a big appreciation for the slightly less popular, yet just as cool second gen cars.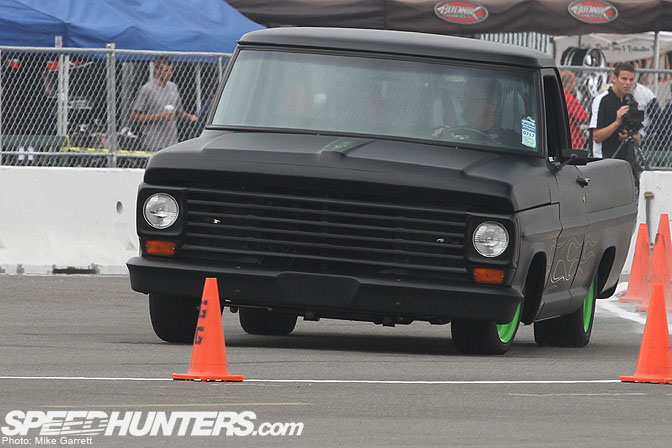 I've photographed lots of unique things, and a Ford pickup shredding at the autocross is definitely high on that list.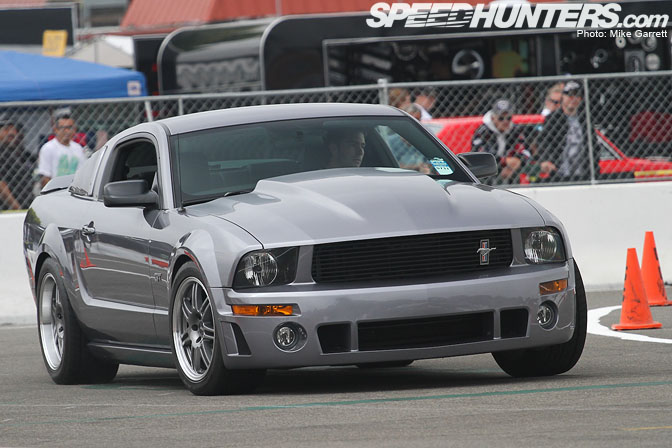 There were also a few modern muscle cars taking part in the fun, such as this S197 Mustang.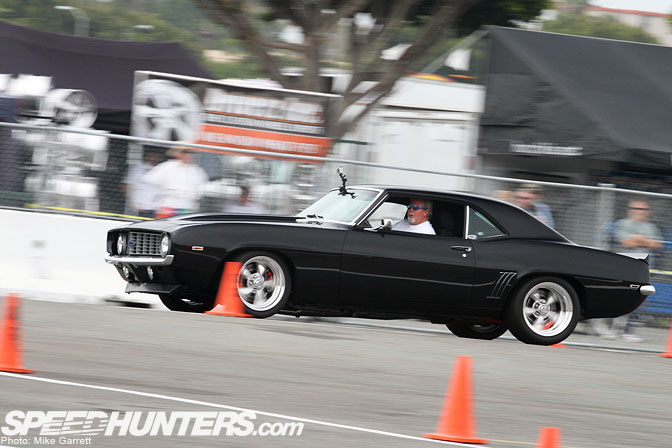 Another '69 Camaro doing its thing.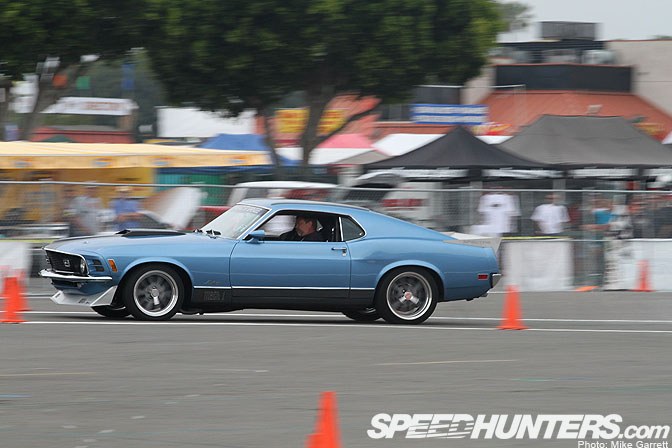 The F-bodies outnumbered the Mustangs significantly, but there a few out there to represent the Blue Oval. This Mach 1 from Spectre Performance was one of them.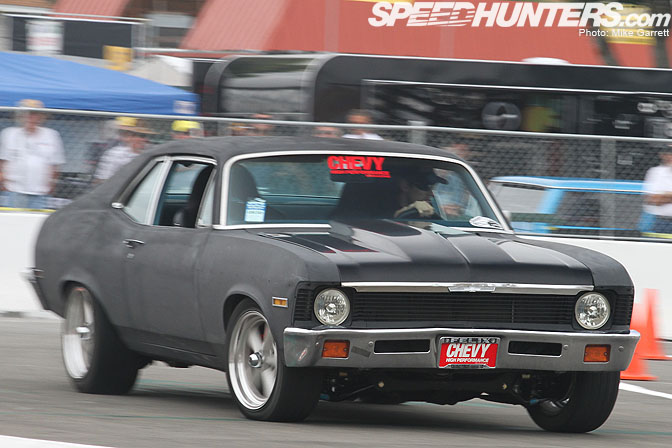 A lot of the muscle car magazines were out competing with their project cars. This '72 Nova is being built up by the guys at Chevy High Performance.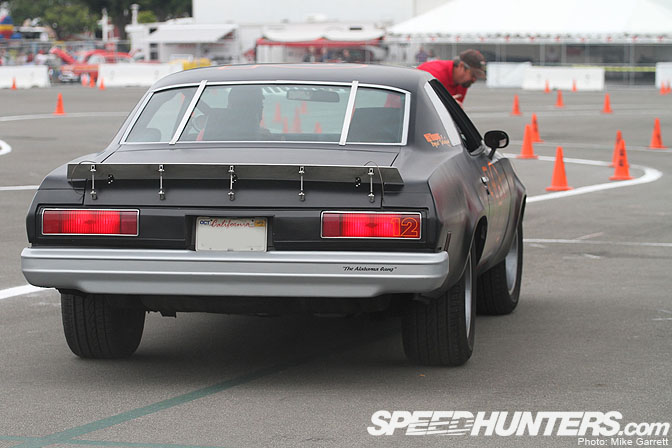 Popular Hot Rodding's "Project Talladega" was also running.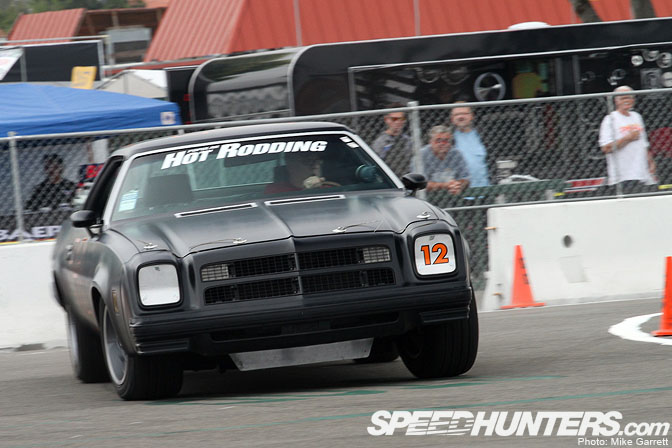 A NASCAR-inspired '75 Chevelle Laguna. How cool is that?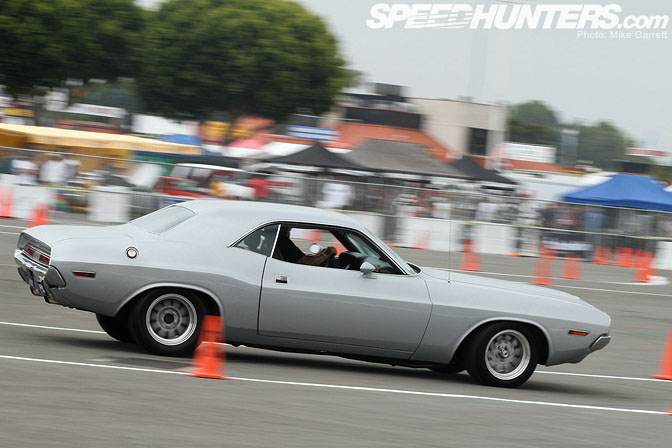 You might remember this Minilite-equipped Challenger from my coverage of the Mopar Spring Fling. Here it is in action.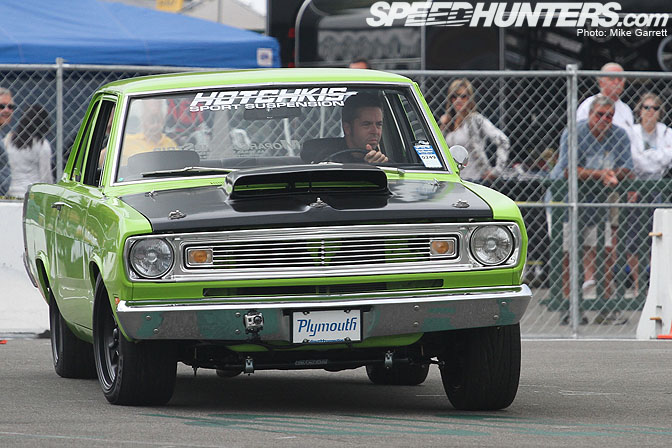 Why can't cars have cool names like "Valiant" anymore? Here's the Hotchkis-equipped A-body performing true to its name.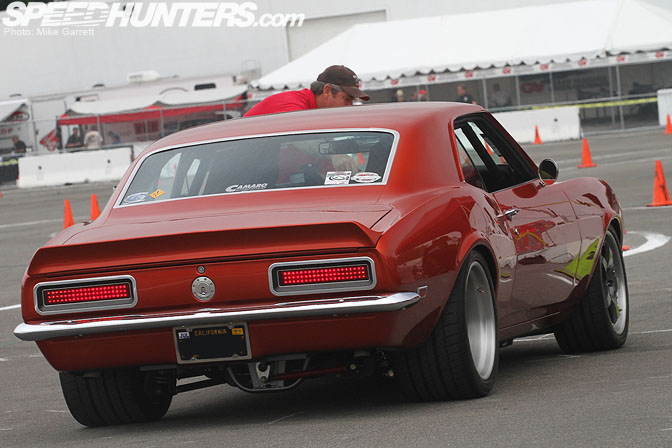 The famous Bad Penny '68 Camaro about to lay waste to the course. Love the LED taillights.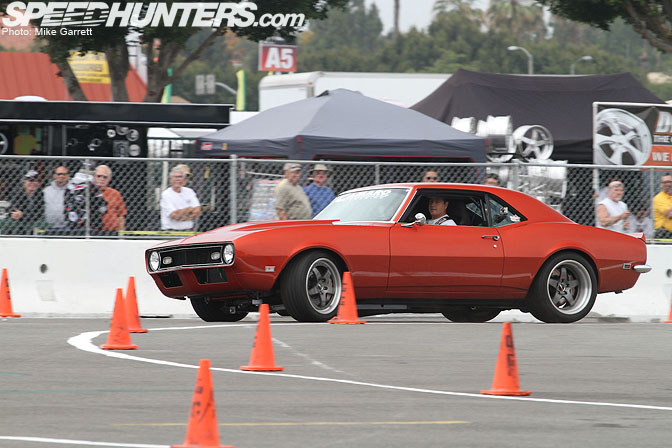 Bad Penny has become one the most famous pro-touring builds of the past few years. It's been covered extensively in mags like Popular Hot Rodding and Camaro Performers.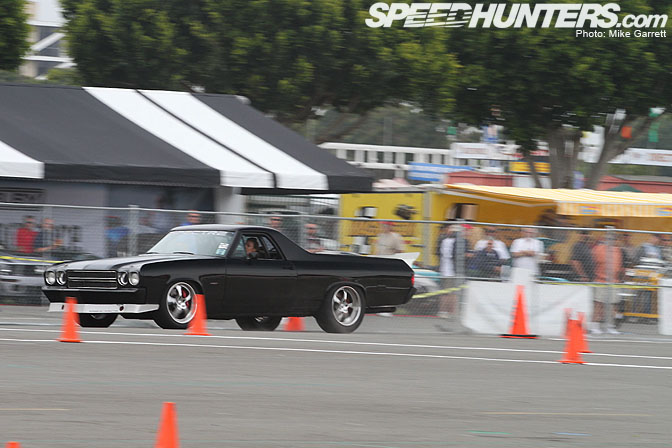 Another view of Spectre's insane El Camino. I'm thinking about dropping by soon to have a look at the shop and do a feature on this bad boy.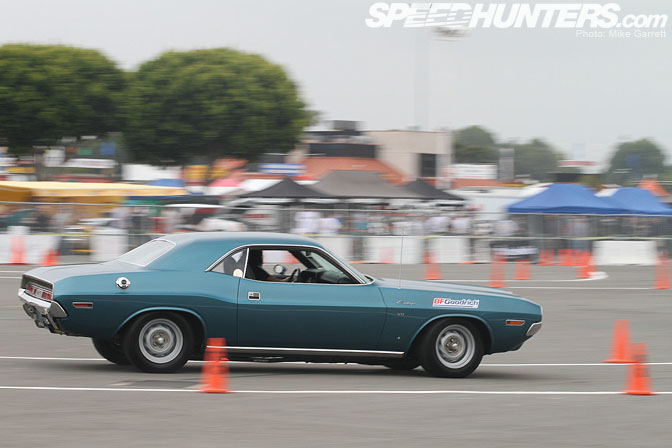 One more shot of Elana in her Challenger.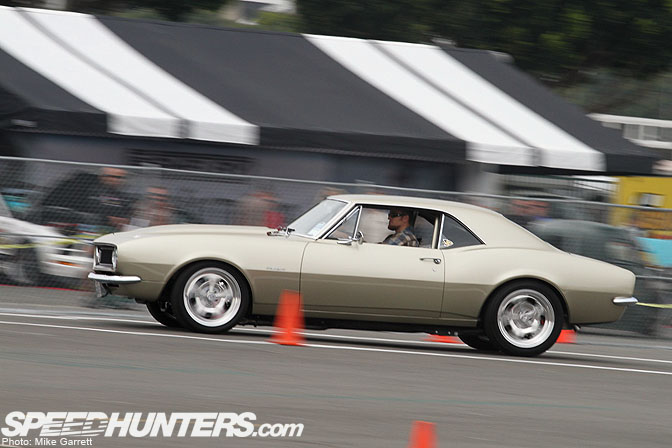 And another of the classy Camaro from Starlite Garage.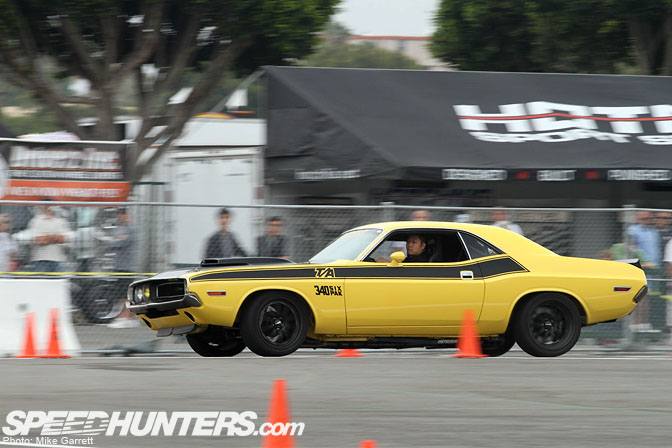 The Hotchkis E-Max Challenger. One of the coolest cars ever.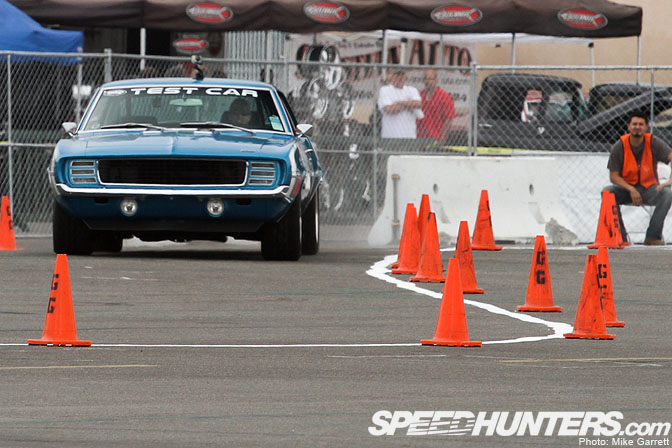 Stand back, testing in process.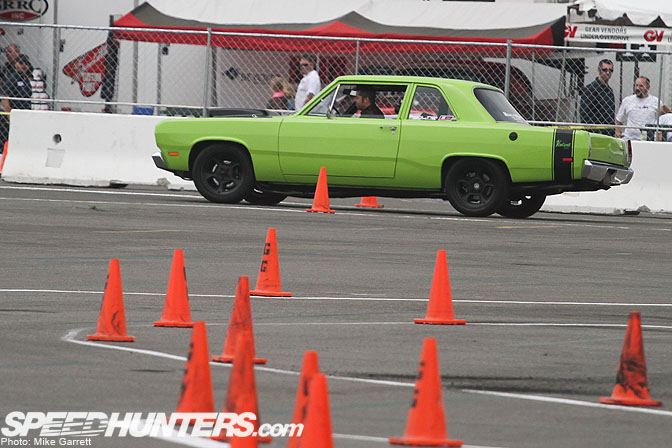 That will do it for my coverage from the Goodguys OC Get Together. As you can see, there's much more to it than street rods with billet wheels and "do not touch" signs.
-Mike Garrett