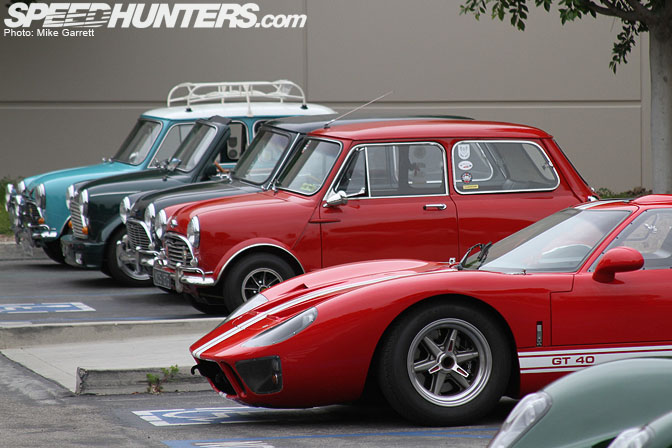 Last Friday night I as I was packing my gear to shoot the Goodguys show in Costa Mesa, I came up with a bright idea. Since I had to drive down to Orange County anyway, I might as well leave a little earlier and make a quick stop at Cars and Coffee.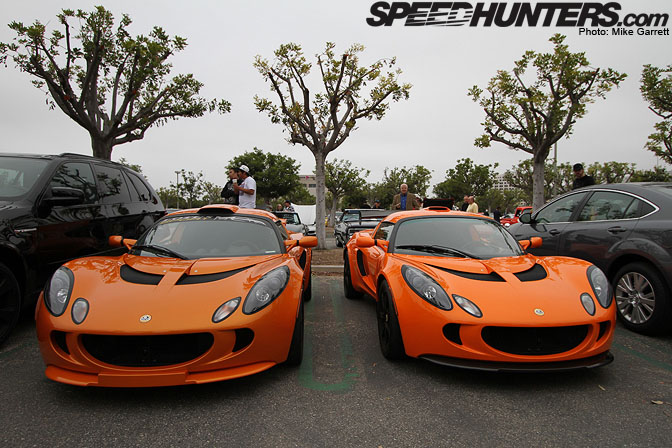 By now Cars and Coffee should need no intro. There's simply no better way to spend a couple hours on a Saturday morning. Yes, it's even better than sleeping in.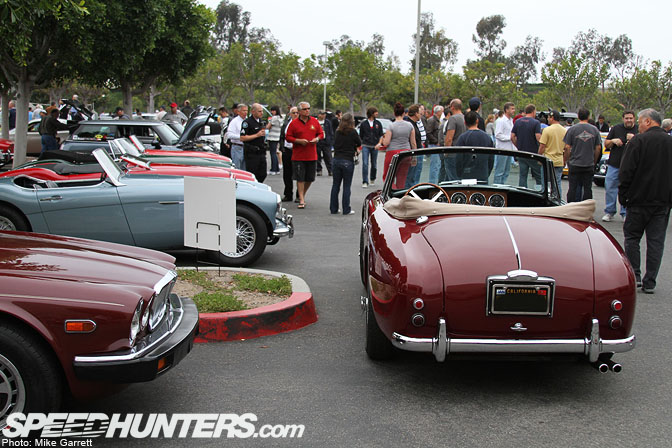 Last Saturday British cars were in the spotlight, so there was even more of them than usual.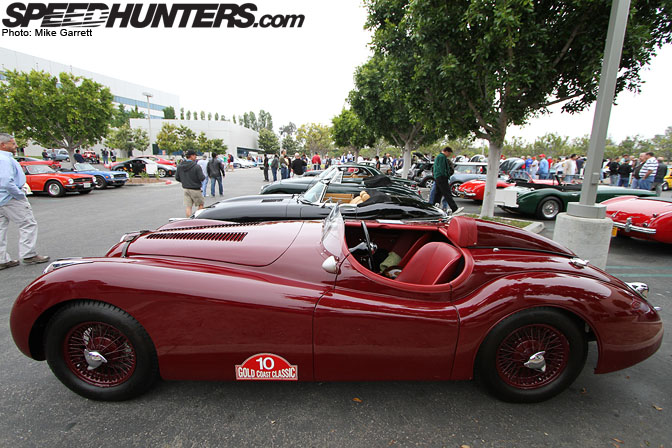 For example, this stunning 1950 Jaguar XK120R Competition Roadster.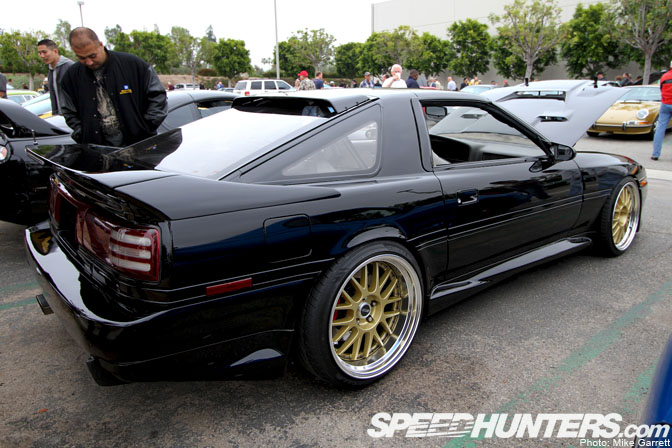 The British cars were just one part of the event though. There was still the usual Cars & Coffee variety. Everything from this beautiful MA70 Supra…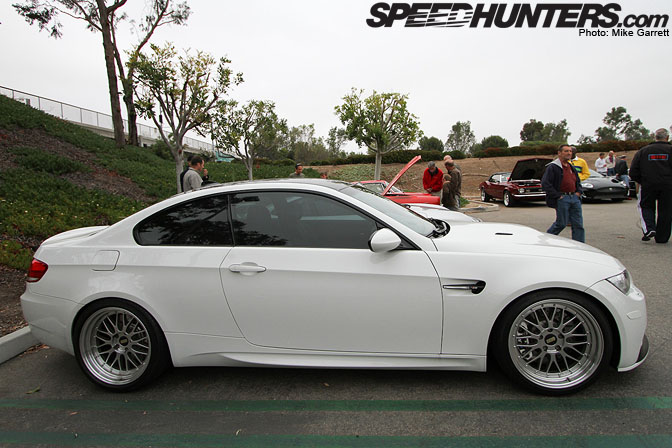 …to an E92 M3 looking hard on BBS LM's.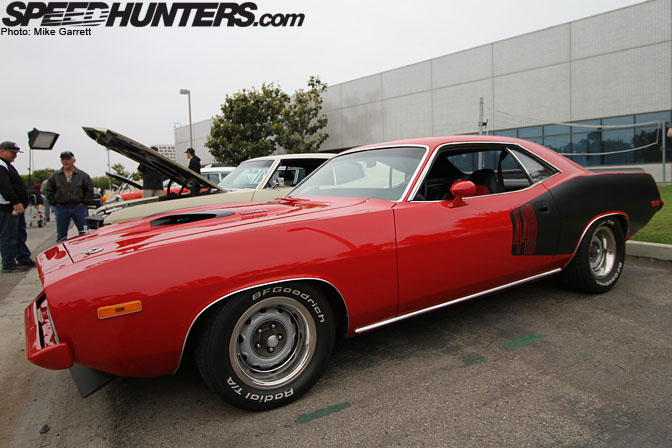 Or maybe a flawless big block 'Cuda? God bless America.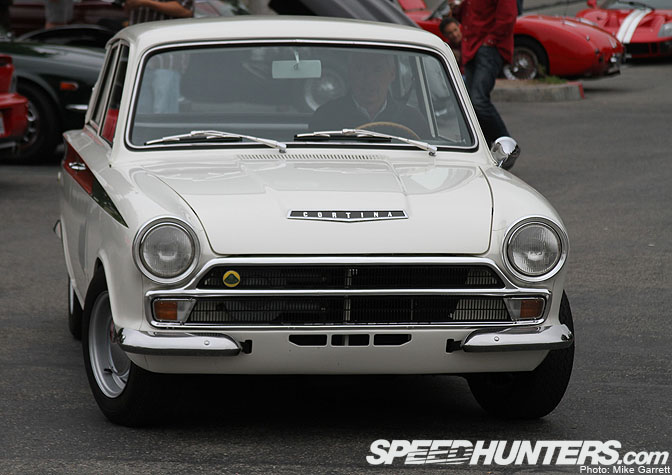 After looking at this picture, I was just thinking about how awesome it'd be if Ford and Lotus got together and built a modern version of the Cortina. We can dream, right?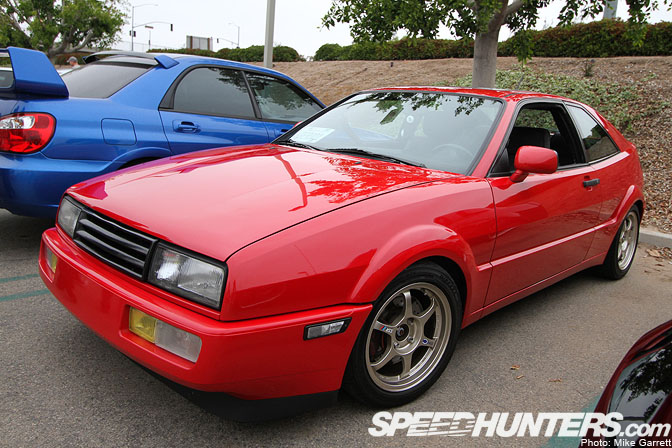 Man you hardly ever see VW Corrados on the road, especially ones that are as clean as this. Interesting look with the SSR Type C wheels.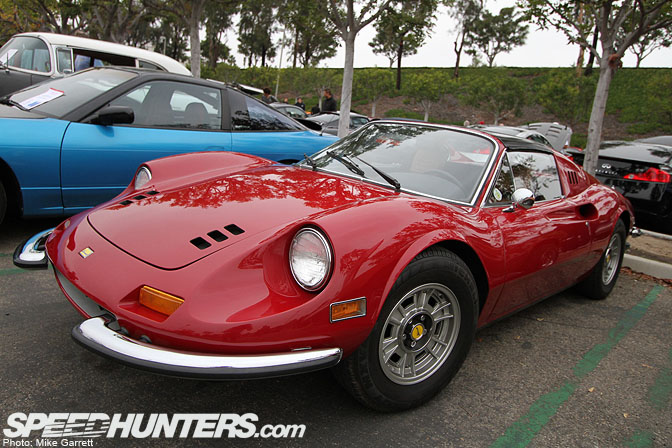 Yes, that's a Ferrari Dino parked next to a Nissan 240SX. Only at Cars & Coffee.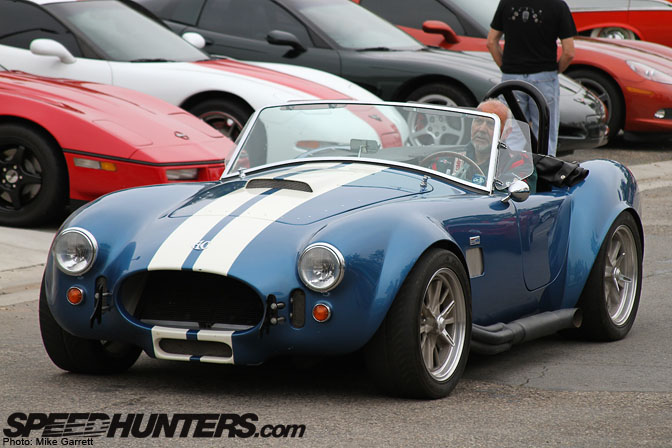 It's not like Cobras (or at least Cobra replicas) are particularly rare around here, yet I never tire of looking at them.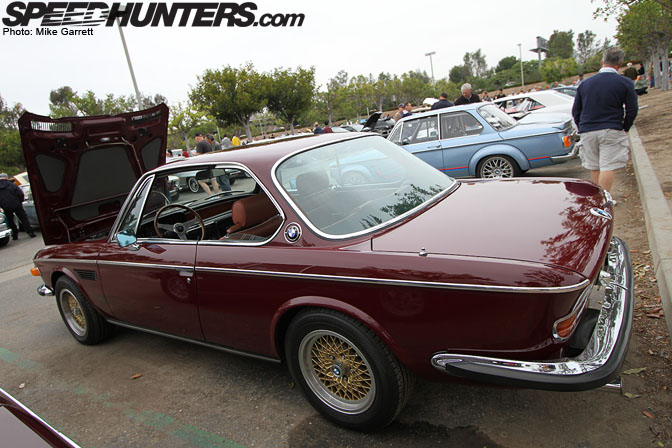 There was also a decent selection of classic BMW's at last week's event, such as this 3.0 CS.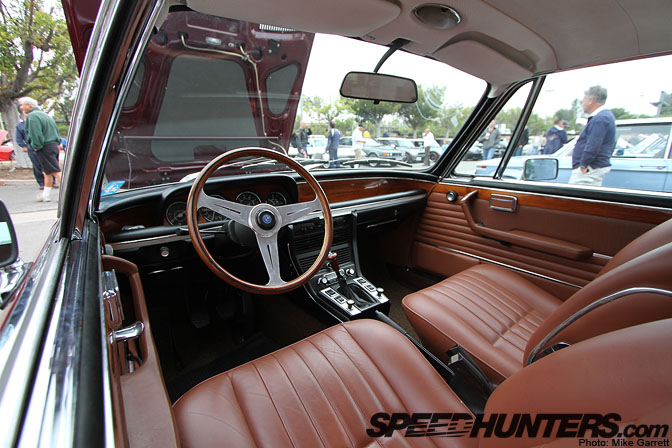 Just look at that interior. Wow.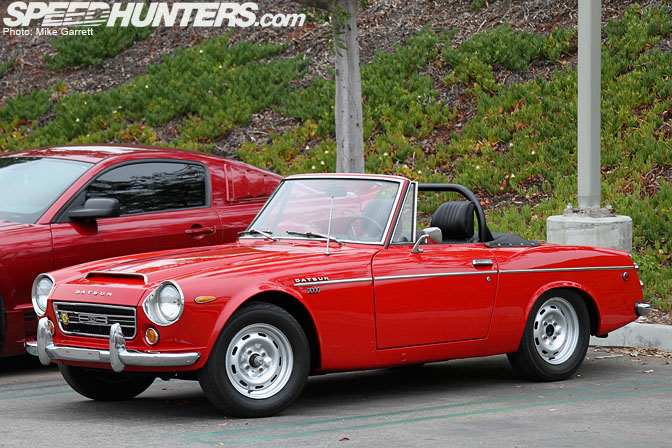 You can always count on seeing a few Datsuns at Cars and Coffee. Whether they are old ones like this Fairlady 2000…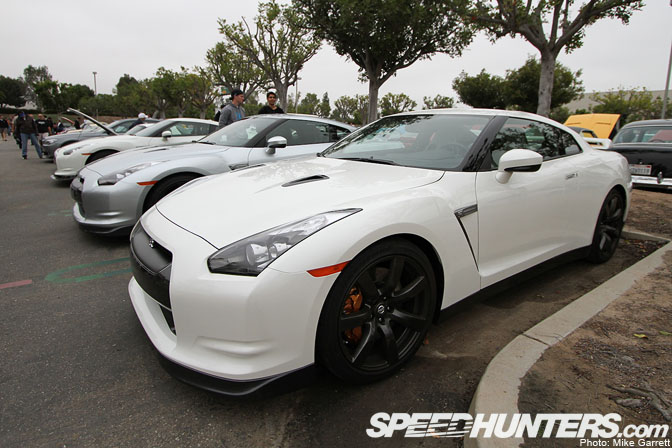 …or ones that are a little bigger and have more gadgets.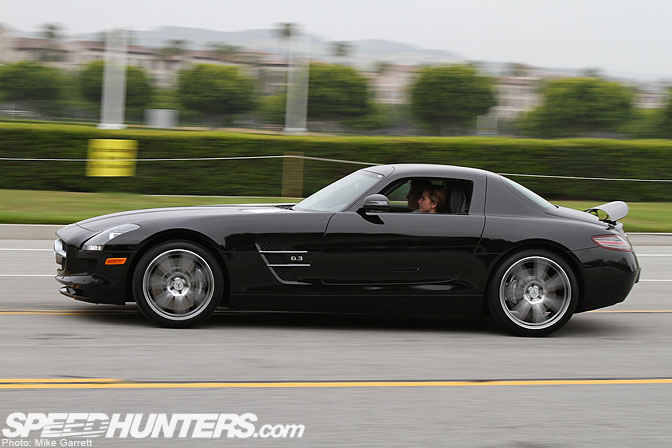 Without a doubt the car that got the most attention was this Mercedes SLS that dropped by for a short time. My first time seeing one "in the wild".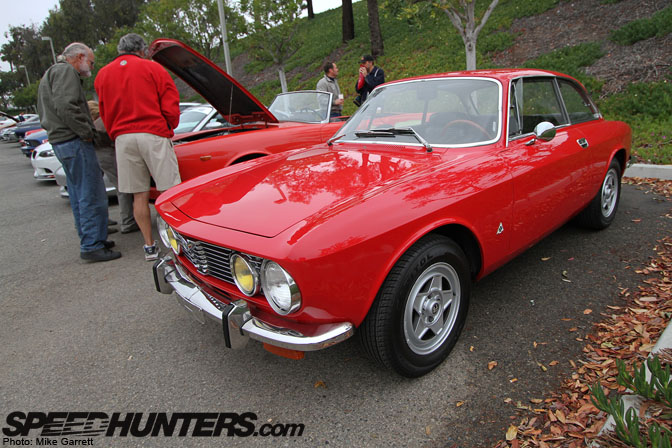 There's never a bad time for an Alfa.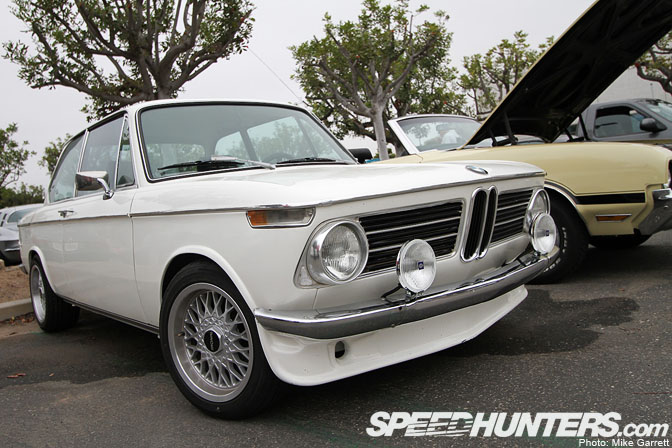 Likewise for a BMW 2002.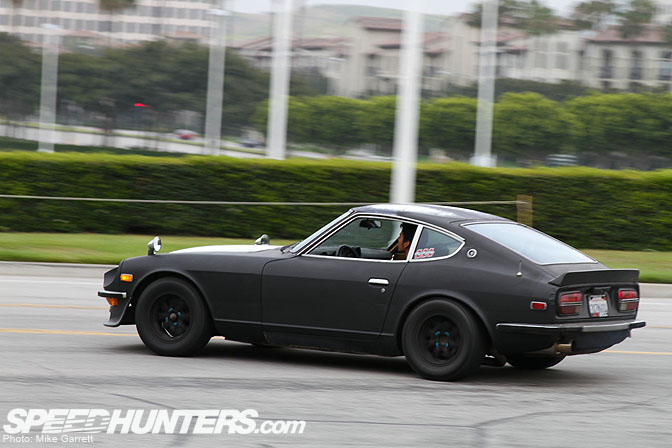 One more Datsun, a sweet-sounding flat black 240Z.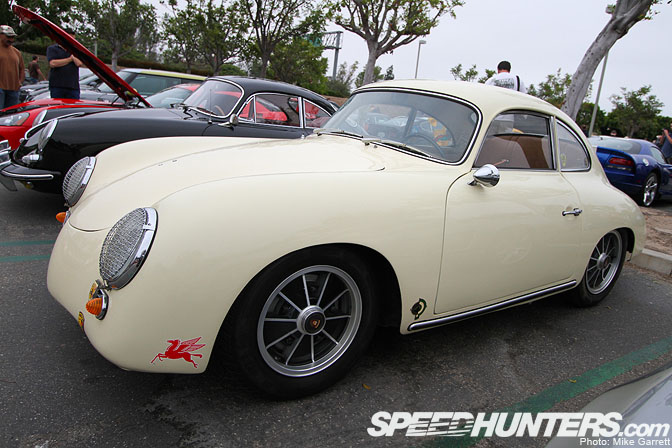 And I'll finish with this Porsche 356, which I've seen at Cars & Coffee before. It's not like you can have too many photos of a car this cool.
Until next time!
-Mike Garrett