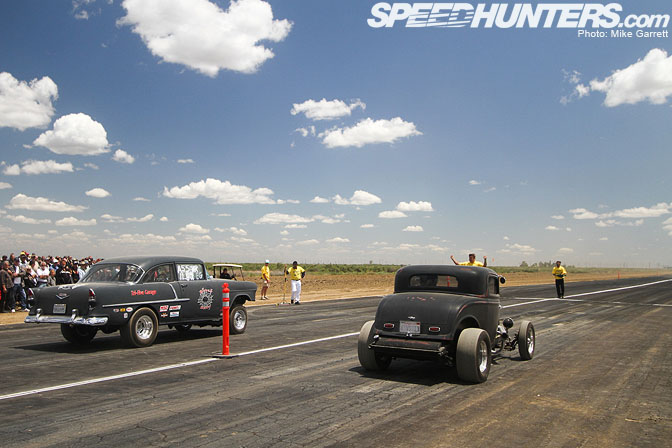 As you might have read during the road trip story I posted yesterday, our destination was the Fresno Dragways Reunion, held at Eagle Field in the middle of the San Joaquin Valley.
A no-frills retro drag event at an old airstrip? This was going to be cool.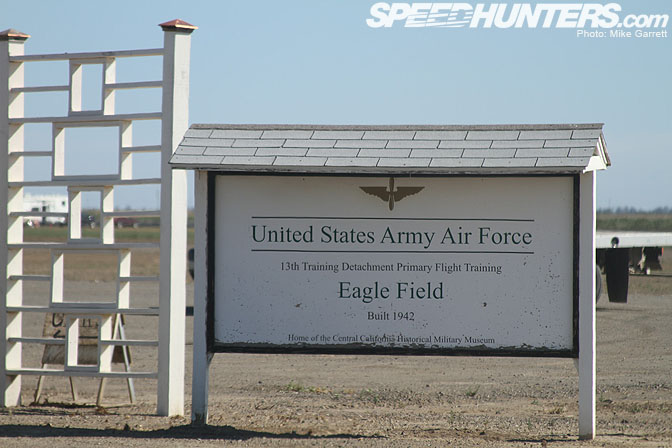 So what is Eagle Field anyways? It's a former US Army Air Force training base used to train pilots during the war. The base is long out of service, but still has an active runway and a museum.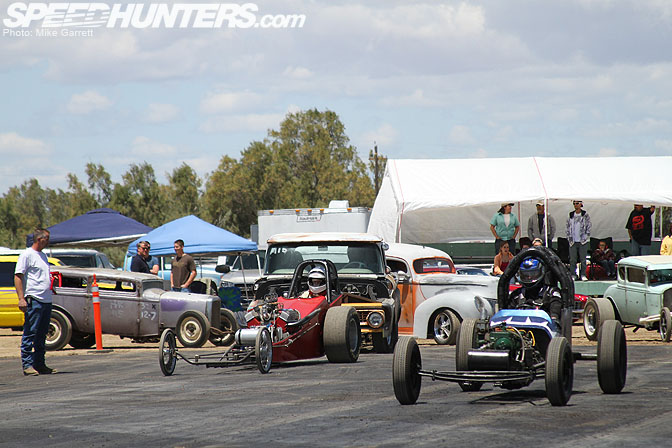 Last fall the base hosted a drag race gathering for pre-'65 vehicles on the runway. That event was rather small, but word must have spread fast because this one was packed! It also helped that the racing was opened up to cars from 1973 and older.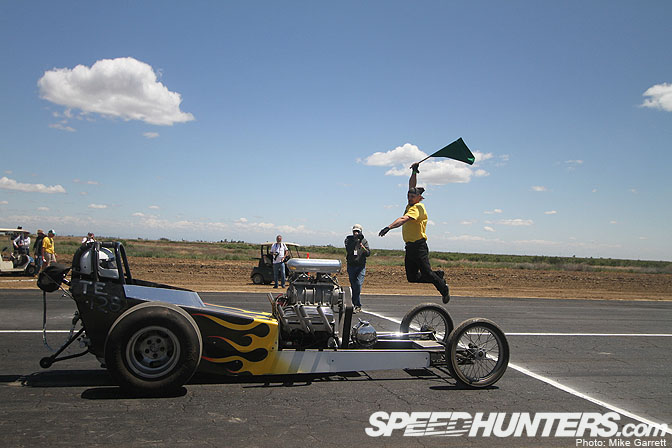 The format of the Eagle Field Drags is simple. You pay 20 bucks, get your car tech'd, and have it at it. The track is about an 1/8 mile, there is no Christmas Tree, no timing, no competition. A guy waves a flag, and the cars race either for bragging rights or just for fun.
It's a beautiful thing.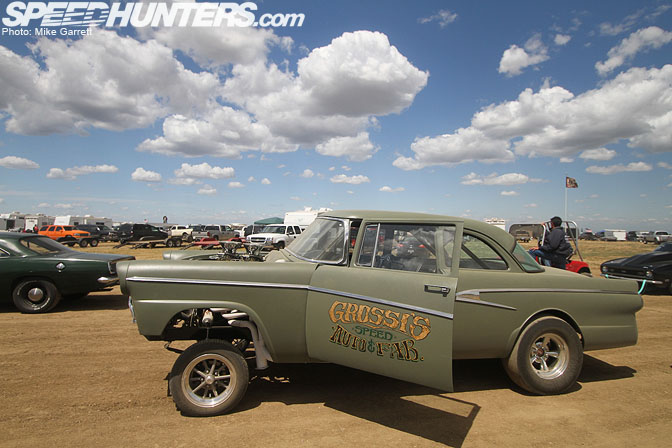 While there were no restrictions on the cars that could race, there were tons of traditional drag cars that came out, and they were by far the funnest to watch. Everything from straight axle gassers…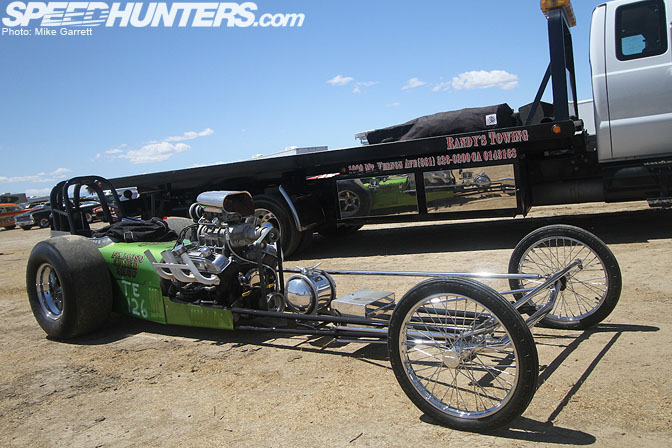 …to rail dragsters…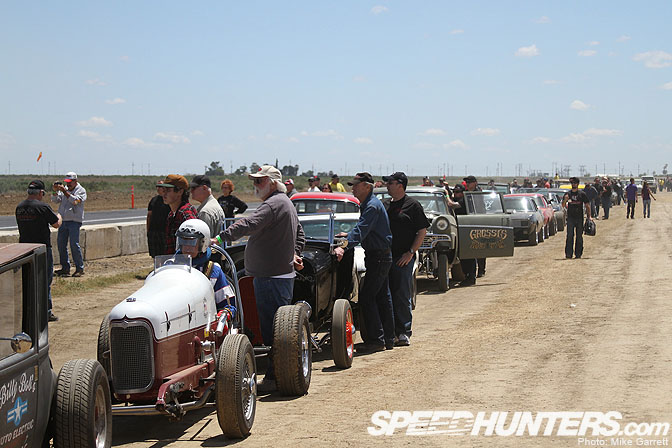 …and everything in between.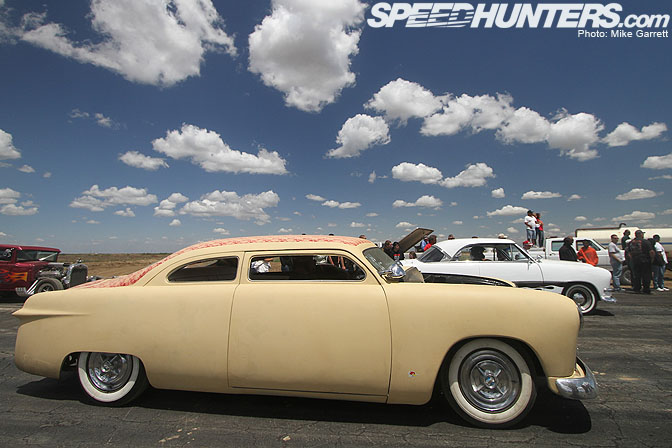 There were even a few lead sleds that came out to run.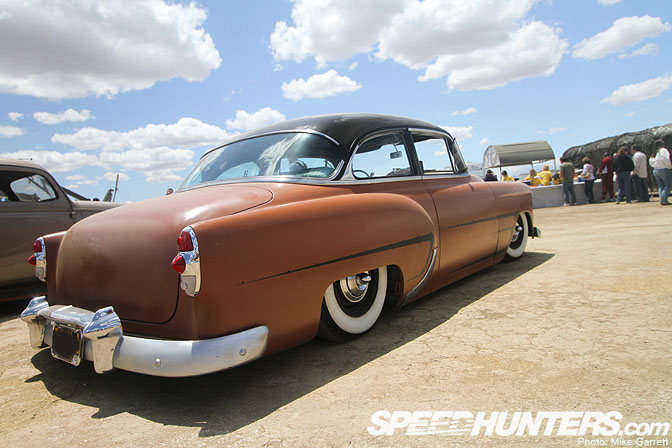 While others, like this slammed Chevy were kicking about the car show area.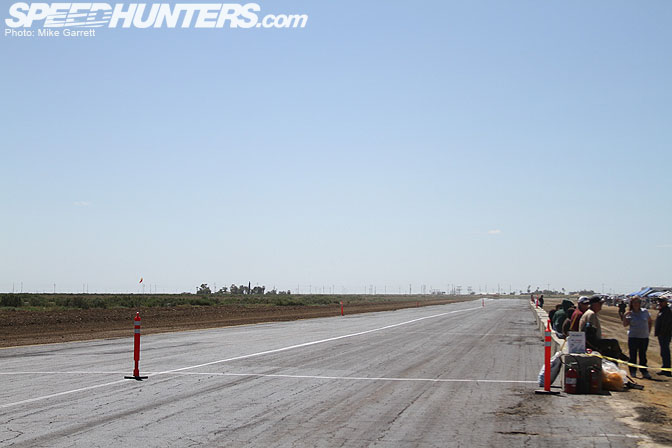 The surface of the runway definitely not ideal for serious racing, and that was one of the best things about the event. Nobody took it seriously. A lot of the drivers had more fun doing burnouts the entire length of the track then actually racing.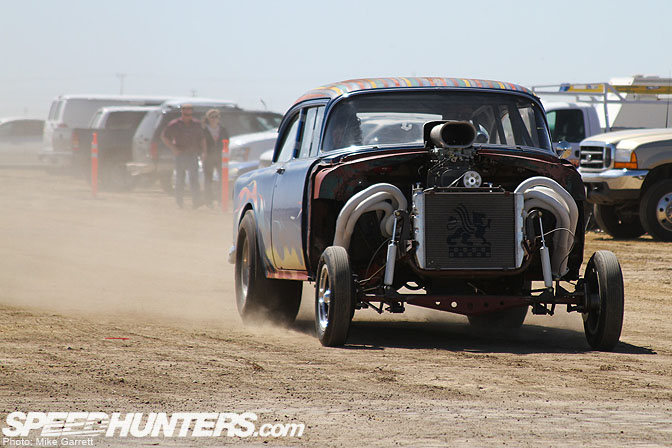 The setting itself lended so much to the retro feel. After all, most old drag strips had dirt pit areas and racing surfaces with poor traction.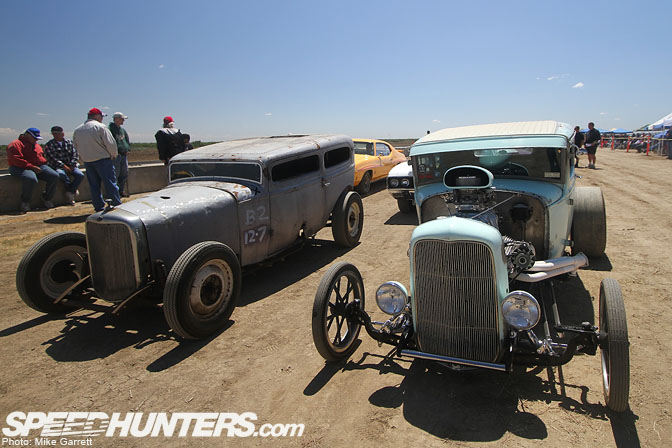 A lot of these cars I'd seen before down at Famoso, but it was different seeing them out at Eagle Field racing for kicks.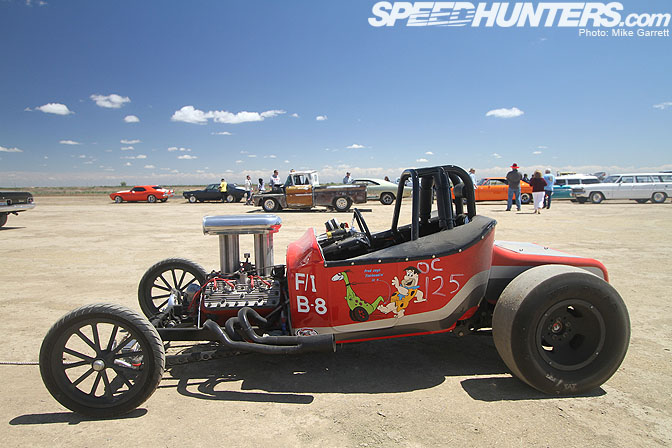 When the lines between hot rod and dragster become blurred…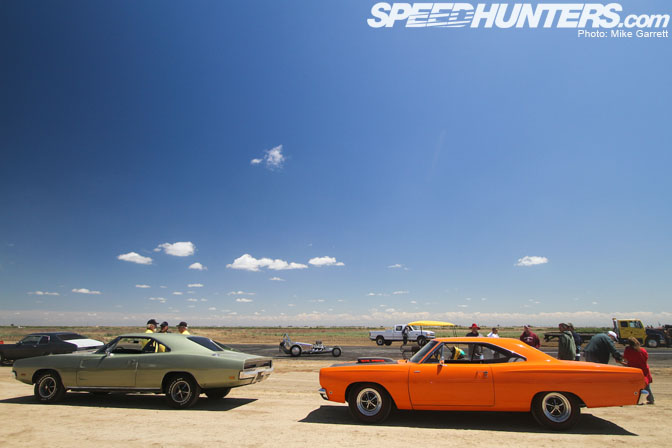 Wherever I go these days, I can't seem to escape badass Mopars.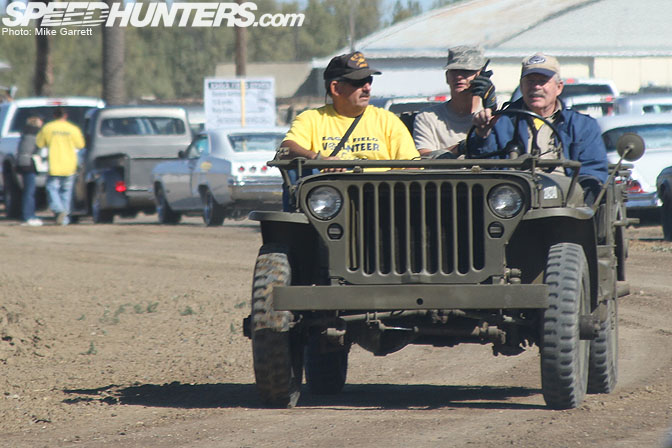 Check out the official staff vehicle for the event. So cool.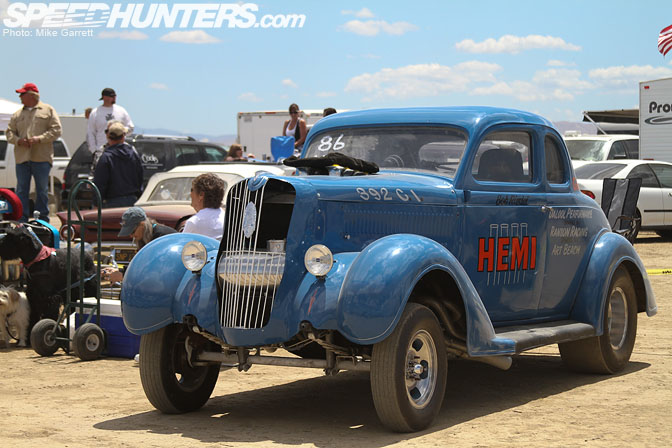 This Hemi-powered Pontiac is really about as bitchin' as it gets.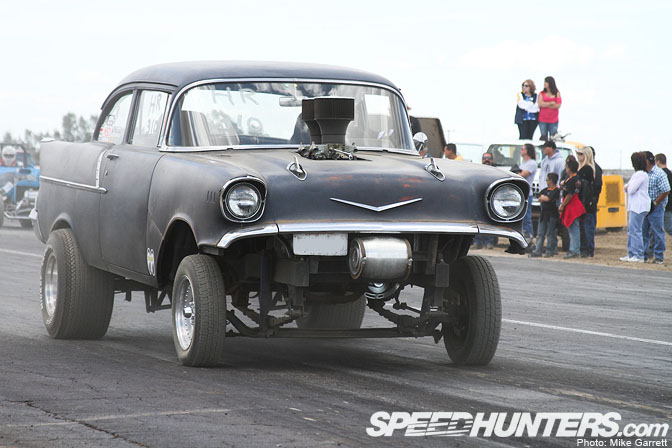 High riding drag stance at its best. The wheel and tire combo makes this Chevy look like it comes from the '70s era.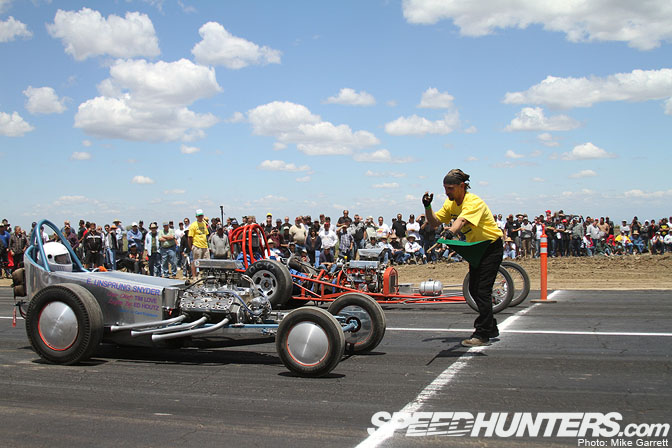 The grudge matches included everything from retro dragsters…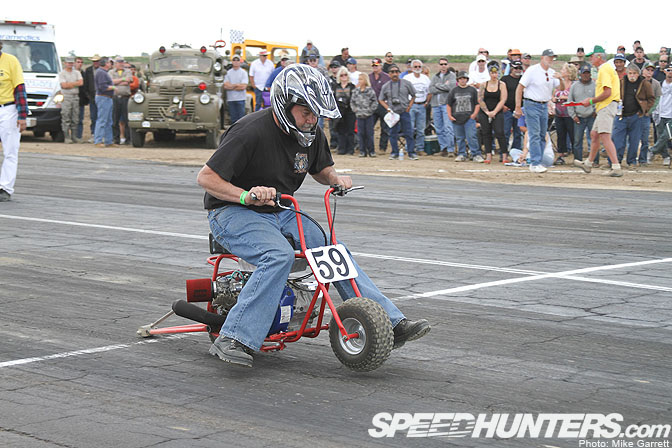 …to mini-bikes.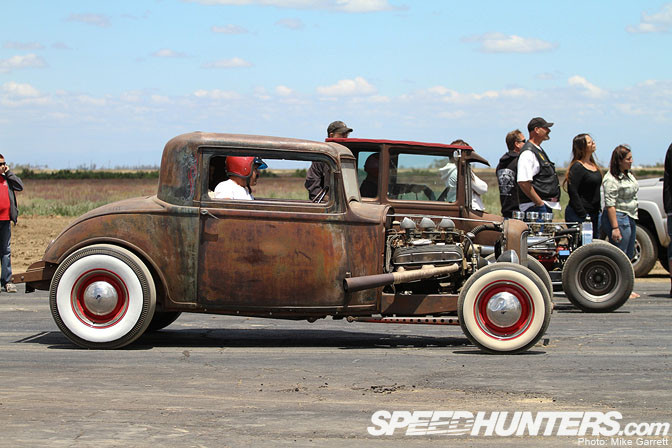 With scenes like this, you definitely have the makings of a great event.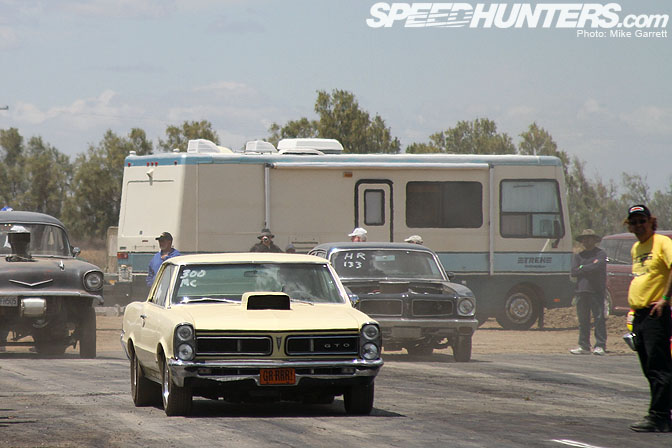 A '65 GTO pulls through the dust clouds and onto the track.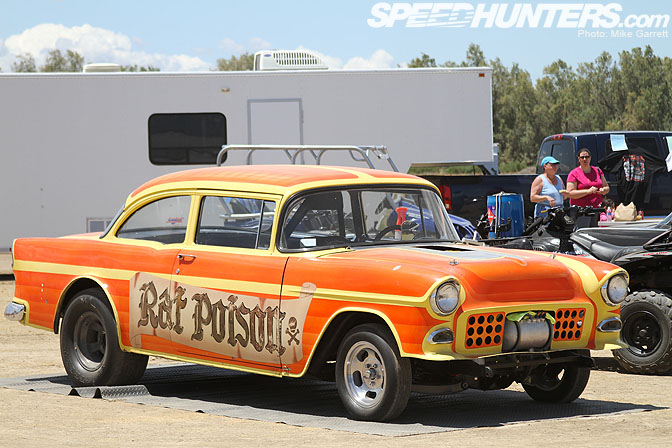 This '55 Chevy known as Rat Poison is an actual period machine that raced at the long-closed Fresno Dragways.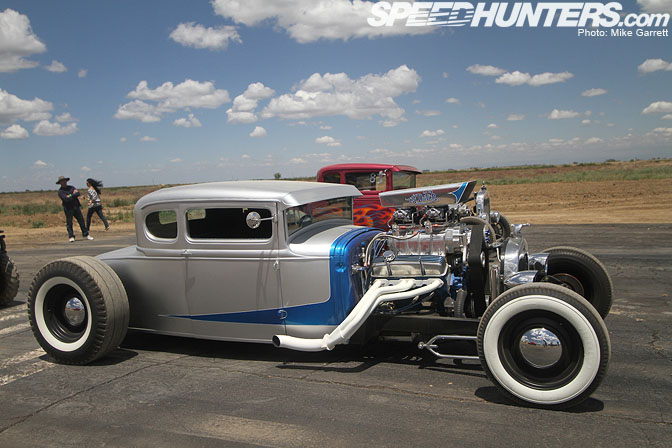 Wicked little blown coupe staging for some action.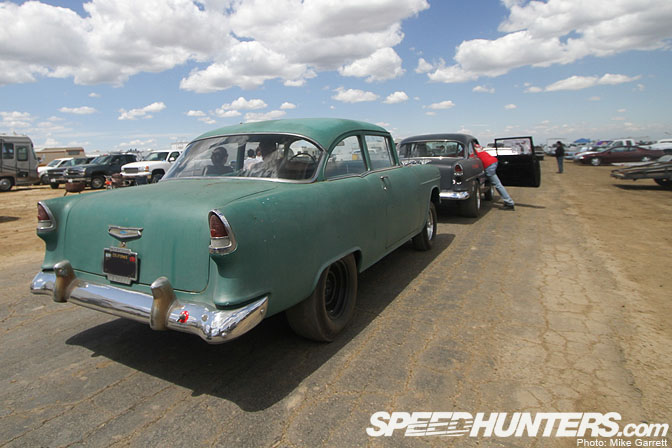 A couple more '55s waiting their turn in the dusty staging lanes.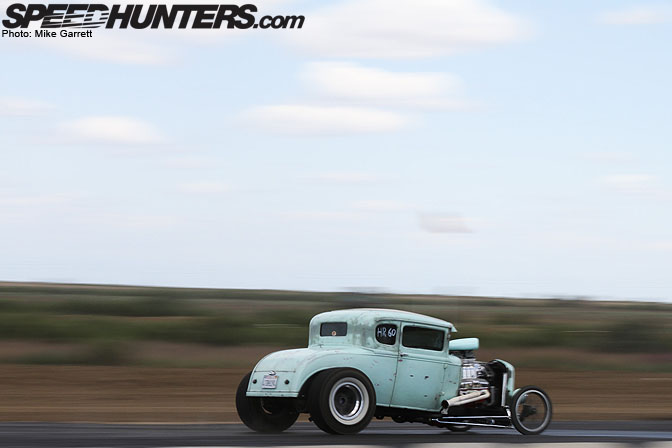 Even though the track was only 1/8 of a mile, the faster cars reached some pretty crazy speeds before it was time to shut down.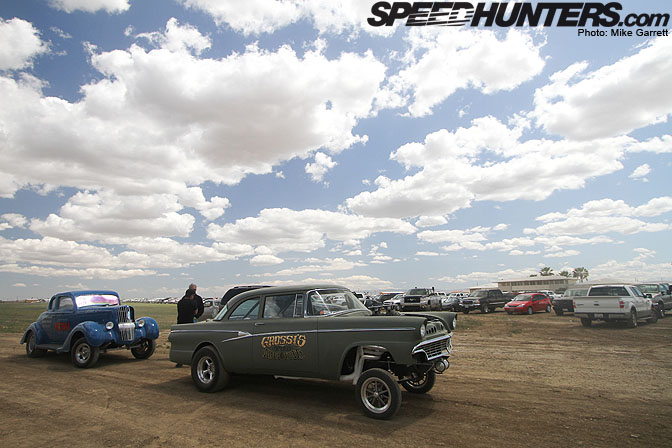 I've got to hand it to the organizers and racers that made the Fresno Dragways Reuninon one of the coolest throw back events I've ever seen.
Can't wait until the next one!
-Mike Garrett