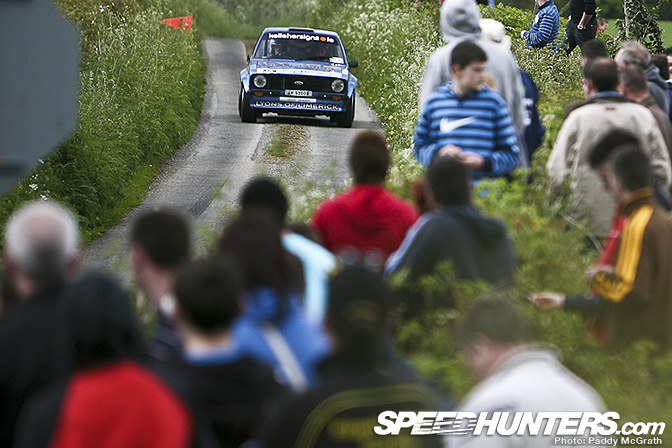 For the first time in over two years, I ventured back on to the stages to cover the Carlow Stages Rally, home to the MK2 Escort Challenge. It's an annual event, with stages around the Carlow / Kilkenny countryside in Ireland. Although the event is not exclusive to Henry's finest, the Escorts do make up a solid chunk of the competing field.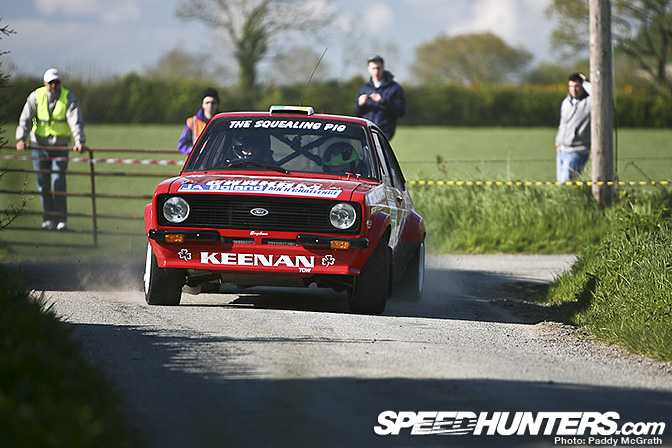 Dessie Keenan returned behind the wheel of a MK2 in Gary McPhillips car using his own engine and gearbox.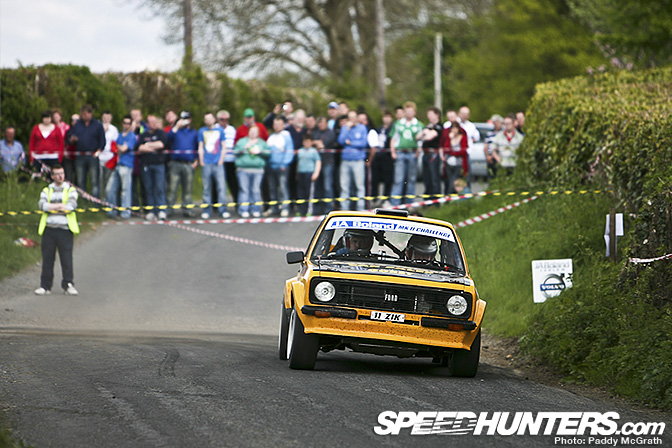 David James is always a fan favourite, his yellow and black colours are infamous on the stages.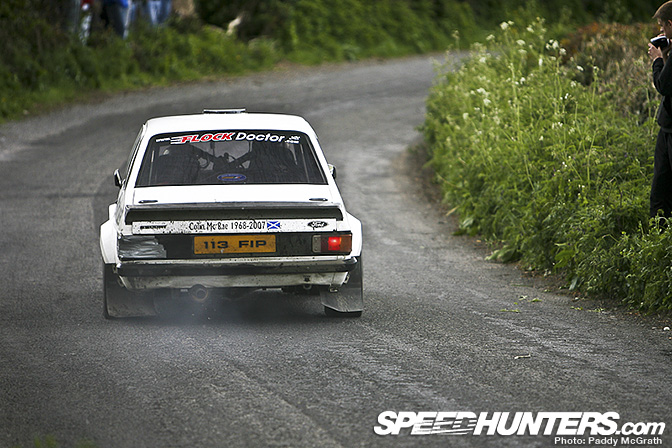 I'll let you figure out why MK2 Escort rear lights are getting rarer and rarer …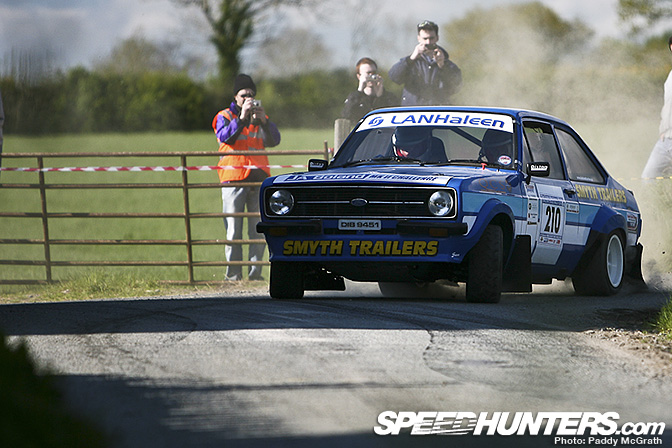 Local driver Sam Smyth slightly overshot this corner at the start of SS1, the cure for which was more right foot.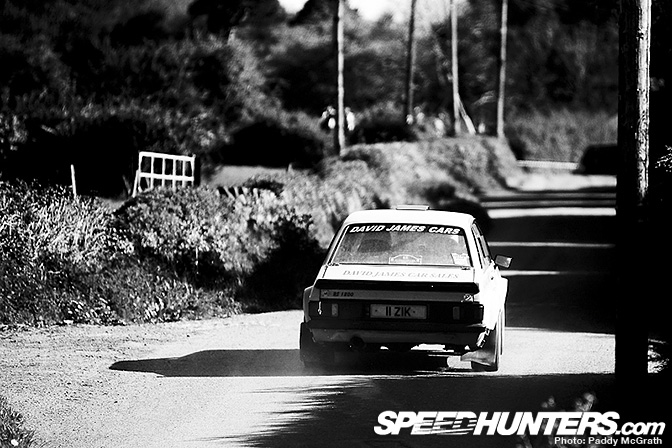 For any of you who are interested, the MK2s are quick on the straights as well. One of the cars was clocked at 123MPH. Mightened sound fast compared to what the current stable of F1 and GT cars are capable of, but look at how at narrow the roads are. No gravel traps here folks …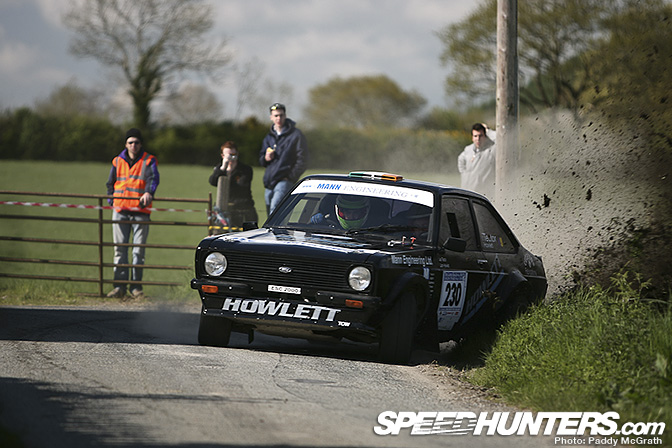 Liam Howlett from yesterdays 'In The Moment' post, defines everything I love about MK2 Escorts and rallying in one photograph. Speed, aggression and determination.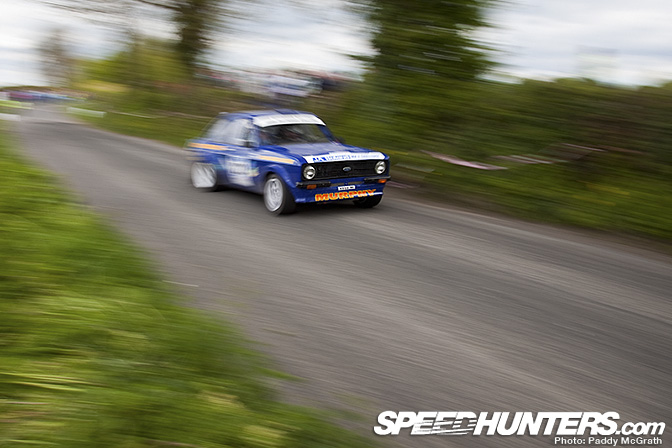 Johnny Murphy accelerates hard from a junction on SS7.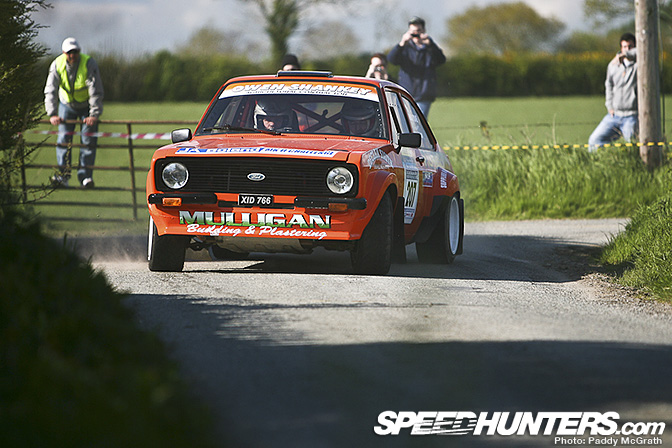 Trevor Mulligan steers his MK2 from the rear on SS1.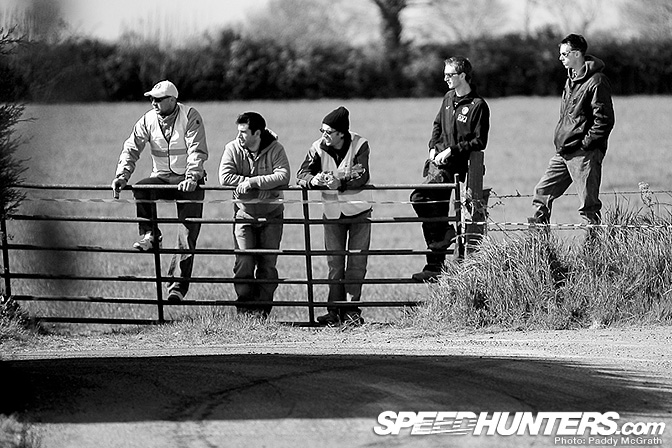 Another great thing about rallying is the support from fans and spectators. Two of these guys are marshalls, who give up their own time to ensure the safe running of the stages. These were all on stage before 8 a.m. on a Sunday, just to watch and look after one corner's action.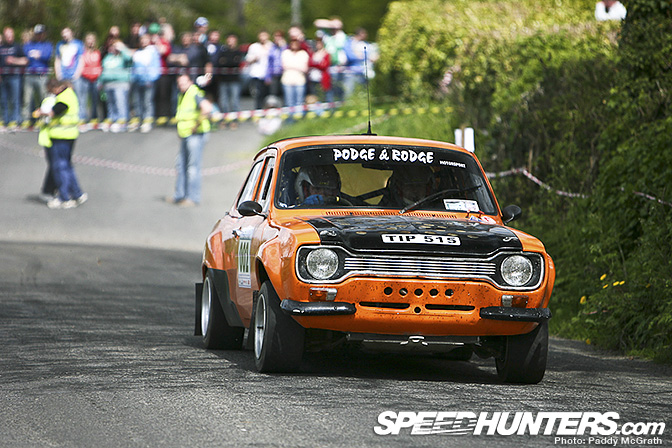 As I said at the start, it's not just a MK2 event.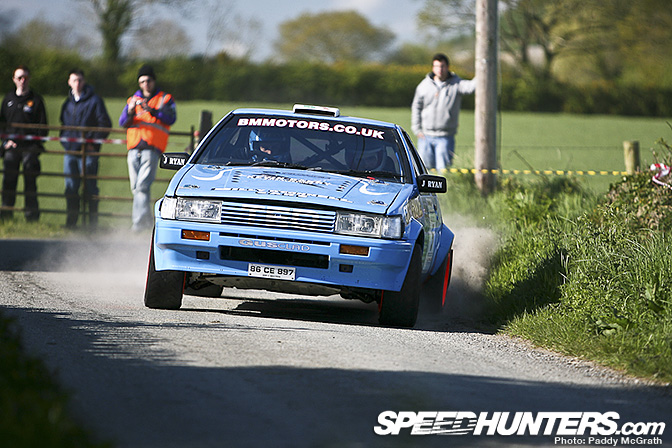 Terence O'Shaughnessy had an unfortunate off on the first stage. The car was returned in one piece and later provided 'Double 0' duties, clearing the stages ahead of the field of competitors. I think we'll have to try and get a more in-depth look at this car shortly …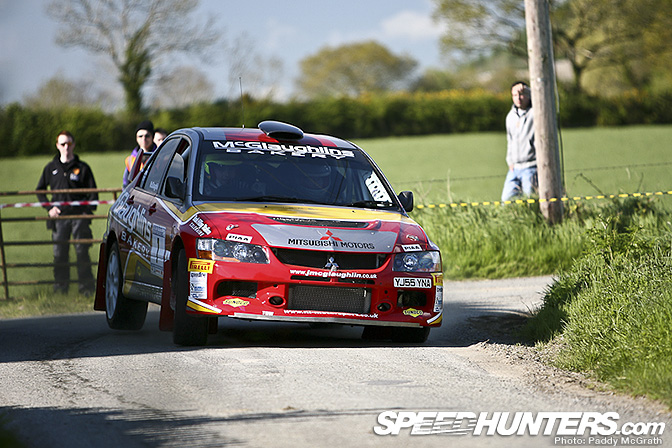 Top seed John McLaughlin cocks a wheel on SS1 in his Group 4 Lancer Evolution IX.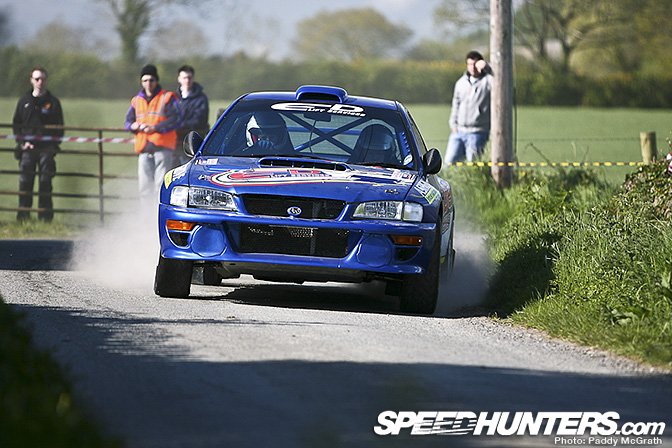 Eoin Doyle in his Impreza WRC tries to imitate the MK2 drivers on SS1.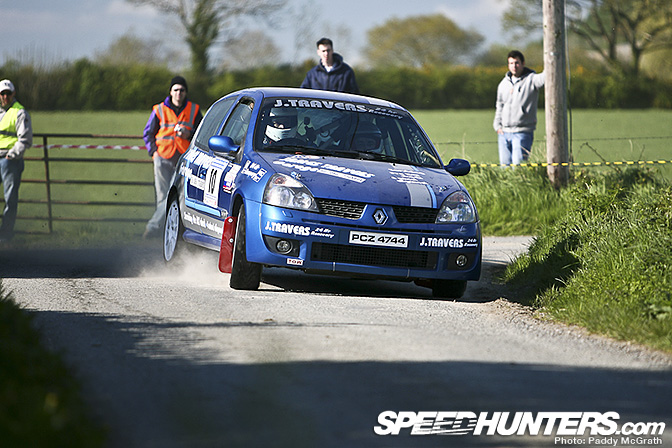 James Travers in his Renault Clio finished an amazing 13th overall at the end of the day. In a field of 80+ competitors including ex-WRC cars you can see how much of an achievement that really is …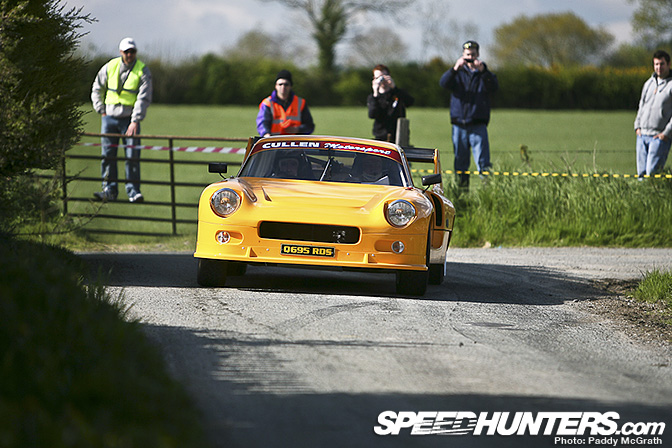 Mark Cullen in his rare Darrian T90 retired after SS2.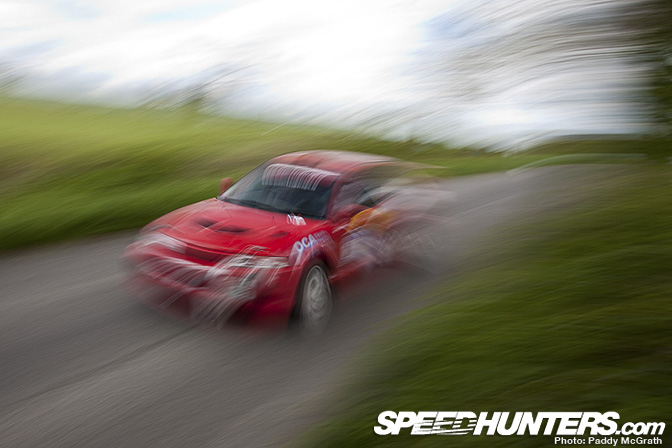 Simon O'Rourke in an Evo VI was the unfortunate subject of a 'John Brooks One/Fifth' experiment.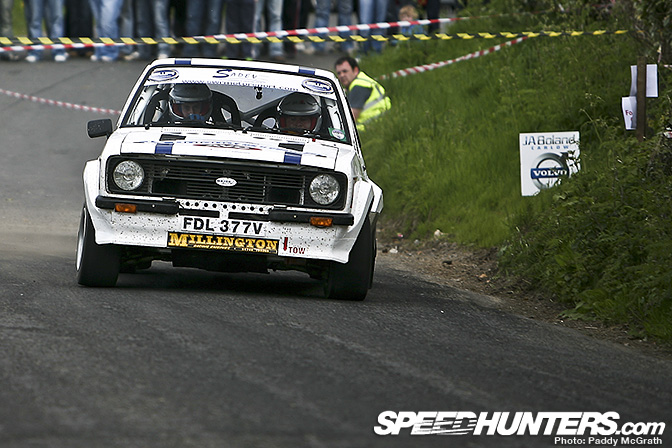 The winner of the MK2 Challenge event was English-man Simon Mauger. Check out the amount of dead flies on the front of the car, proof if needed that these guy's don't hang around.
I hope to bring you more Irish rally coverage throughout the year along with some features on the top competitors and their machines.
Paddy