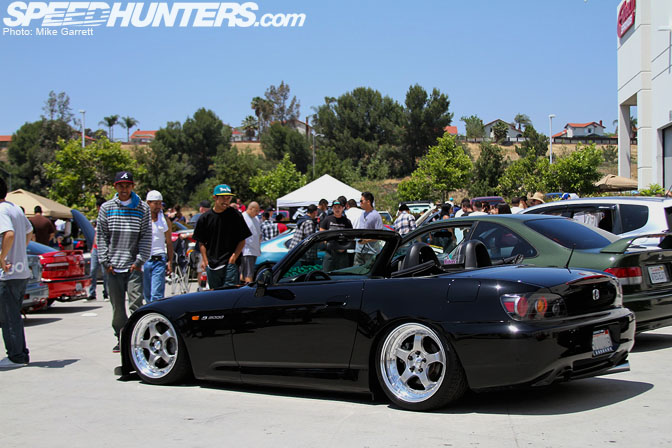 So it looks like our coverage of the annual all-Honda Eibach meet has generated quite a bit of discussion from you guys, with the age-old "form vs. function" argument resurfacing once again.
Personally, I think it's great to see the different viewpoints, and the Eibach meet offered plenty for supporters of both.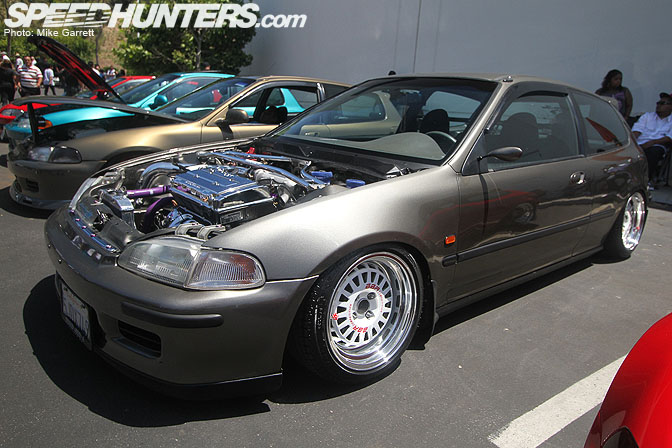 On one hand there were lots of the heavily detailed, slammed machines that have made SoCal's Honda scene world famous.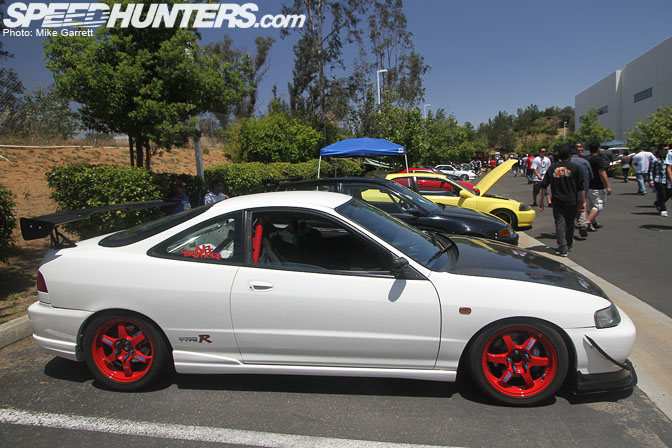 But there were also lots of functional cars out as well. From circuit-spec machines like this DC2 Integra…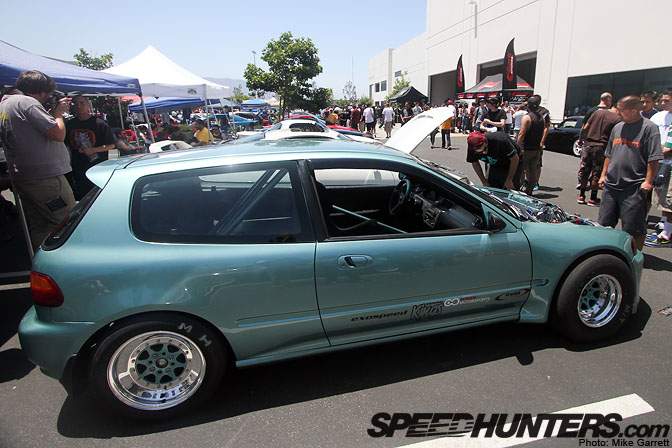 …to those built for runs down the old 1320'.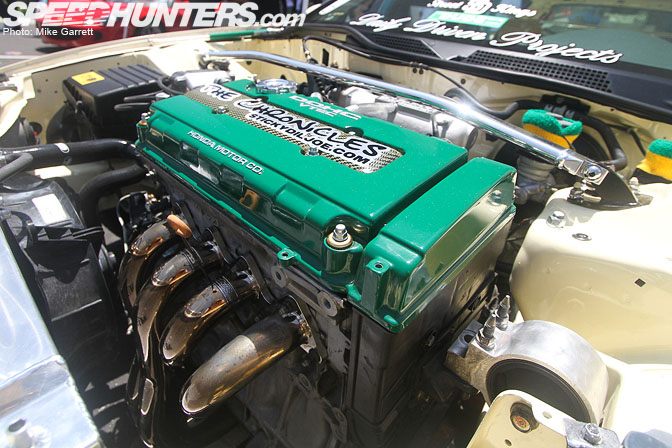 I think only place you might see more hoodless cars than the Eibach meet is at a hot rod gathering like Viva Las Vegas.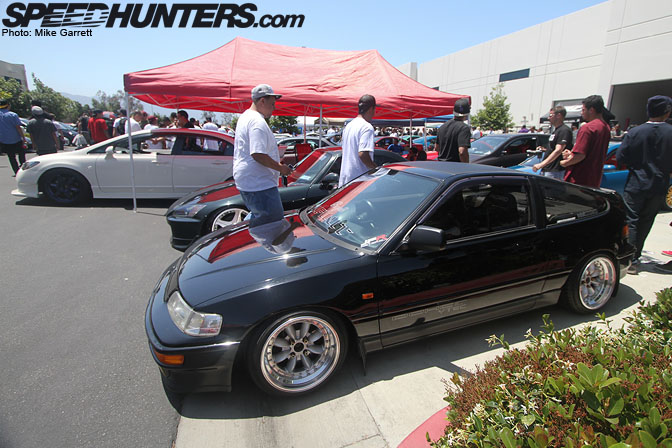 I've seen this ridiculously low, and ridiculously cool looking CR-X at a few different events in LA. It never gets old.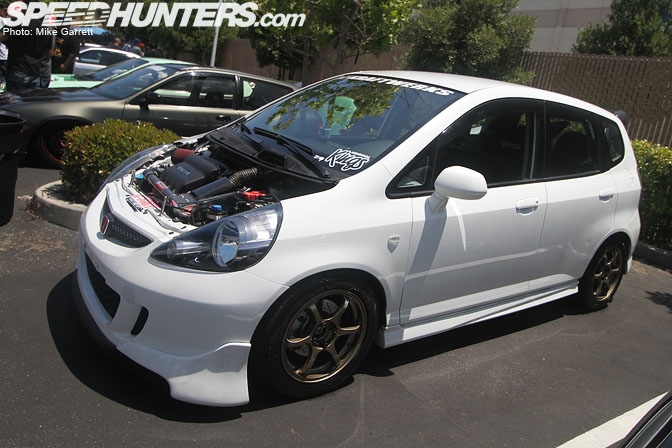 There were a few FIts getting in on the action. My favorite had to be this KraftWerks-tuned GD3.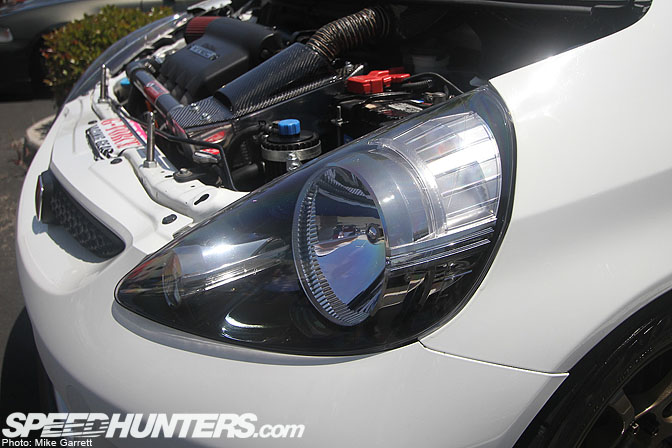 Check the JDM front end conversion. It's not dramatically different than the US nose, but there is a difference there.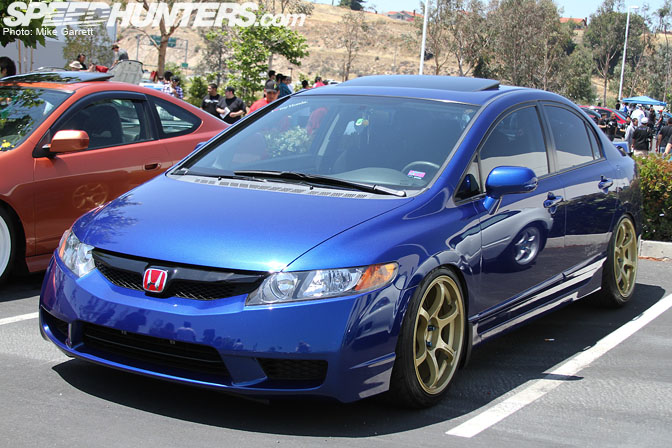 Here's a late model Civic Si sedan dropped on a set of Advan RG2's.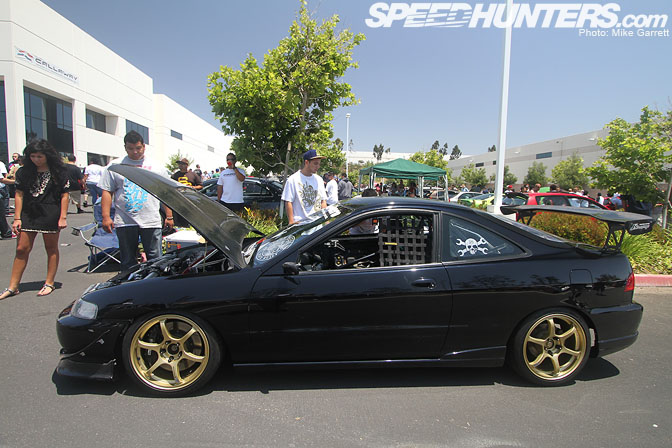 This black DC2 Integra was incredible, looking track-ready, but with the presentation of a show car.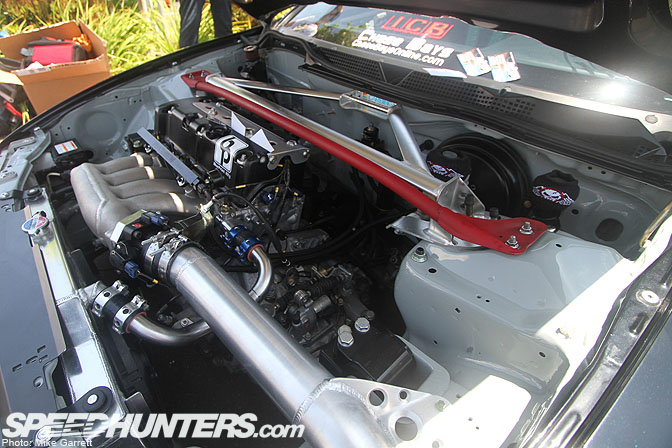 As with a lot of the top-level cars 'round these parts, the stock B-series has been swapped out for a K.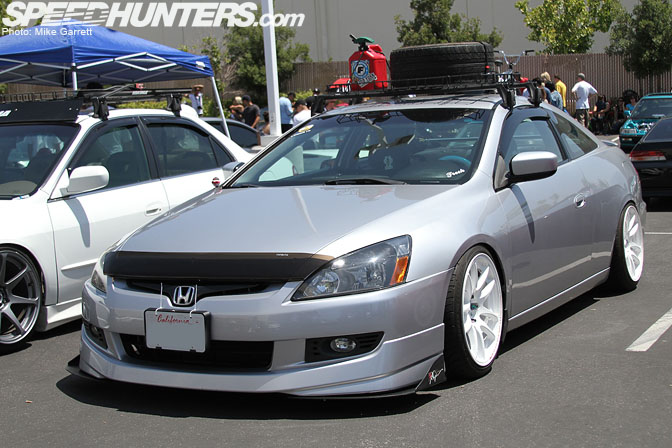 It seems like the idea of "flushing out" USDM-only cars is starting to grow. Hey, why not? This Accord Coupe doesn't look bad at all.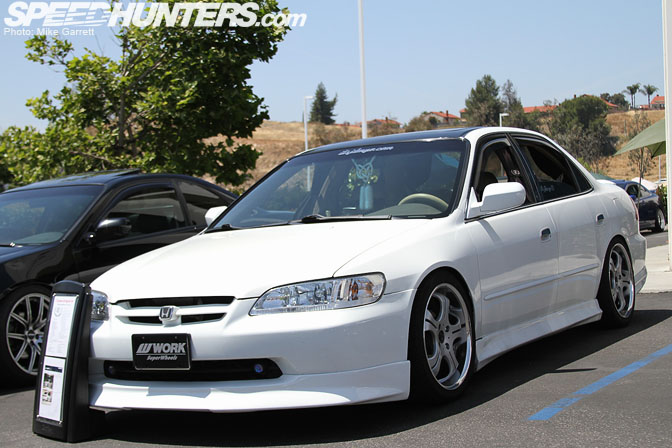 Or what about a VIP-inspired Accord sedan?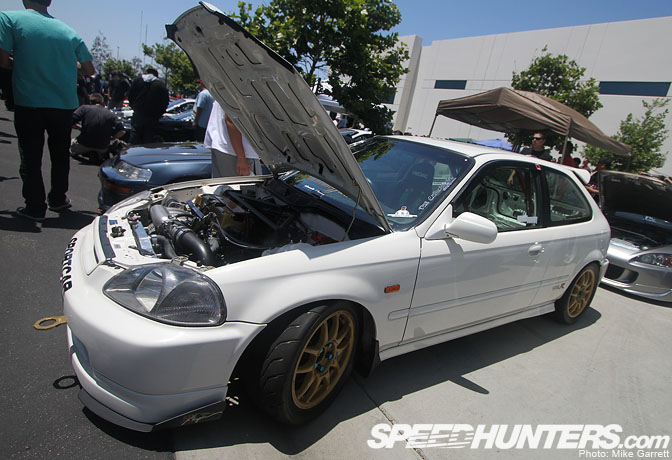 Another one for the race car lovers, a K-swapped EK9 Civic Type R from the folks at Sportcar Motion.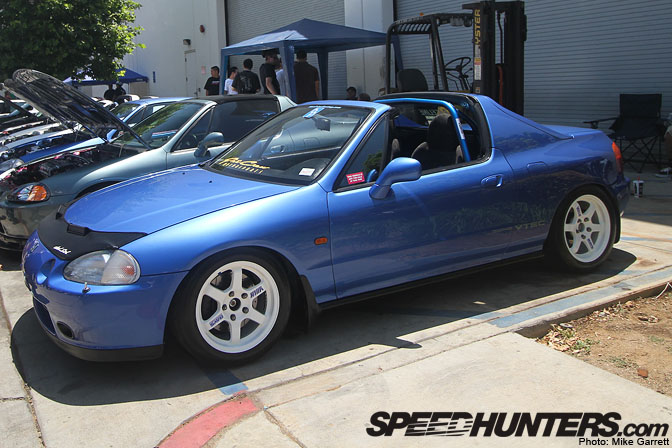 I love the looks of this Del Sol, but that Cusco roll bar looks a little too close for comfort!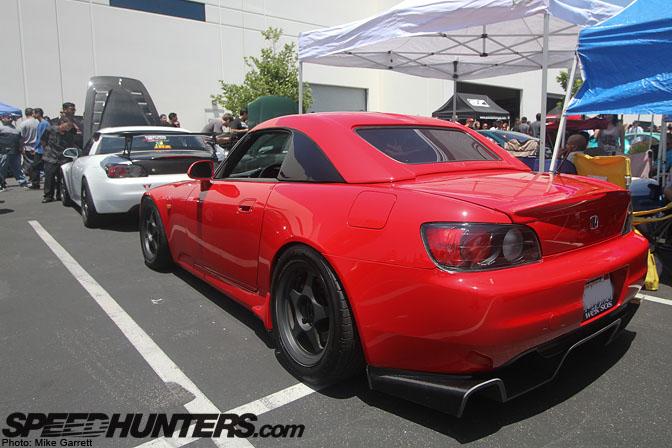 A red S2000 on 16" Spoon SW388's. Such a classic combo.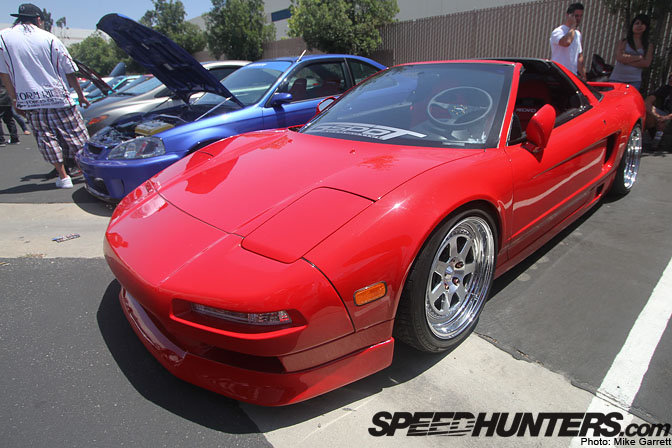 Equally as classic is this NSX on Mugen M7's. I'm not sure if these wheels came from the factory like this, or were custom-widened, but they look beautiful.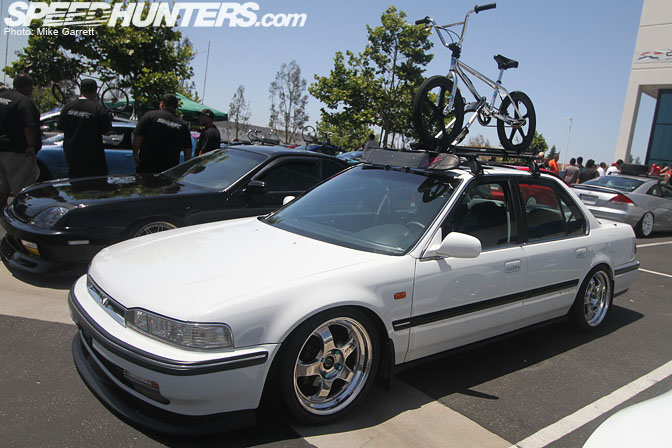 Fact, this is one of the nicest CB-chassis Accords I've ever seen.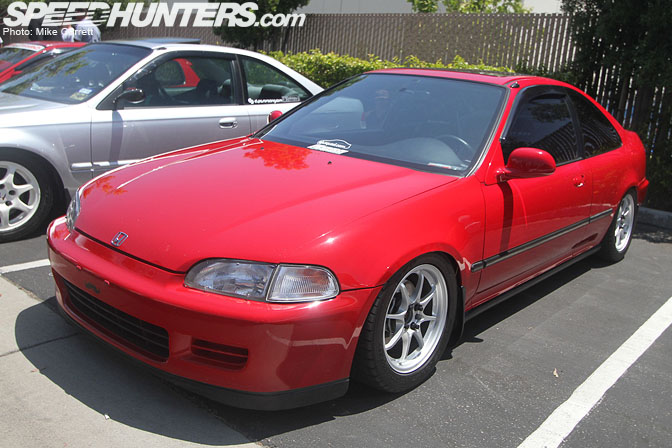 I'll finish up this post with a strikingly simple Civic Coupe. I'm not exactly sure why, but this was another one of my favorite cars of the day.
OK, back soon with more from the Eibach Meet.
-Mike Garrett