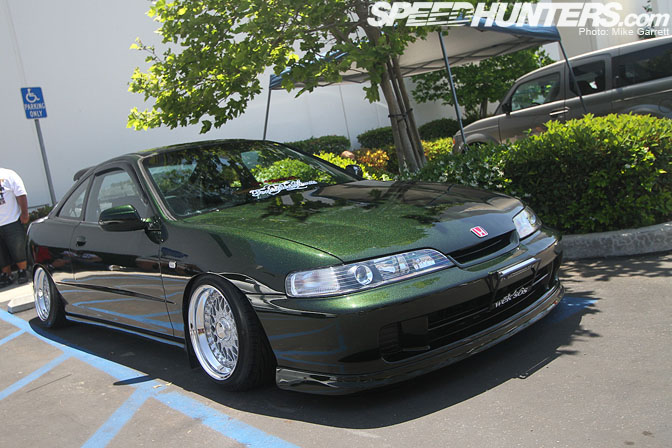 For years now, people have been saying that Hondas are "old news". Saying that people have moved away from their Civics and Integras to drift cars, AWD turbo things, or grown-up VIP sedans. It may be true to an extent, but you wouldn't think so by looking at the hundreds upon hundreds of Hondas and Acuras that invaded the Eibach Springs HQ in Corona on Sunday.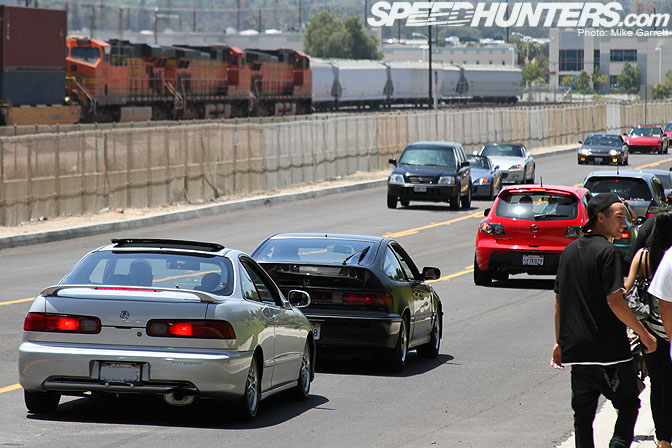 And it's not just the cars that inside the meet itself. For blocks and blocks the hilly streets around the Eibach building were filled with Hondas of every type…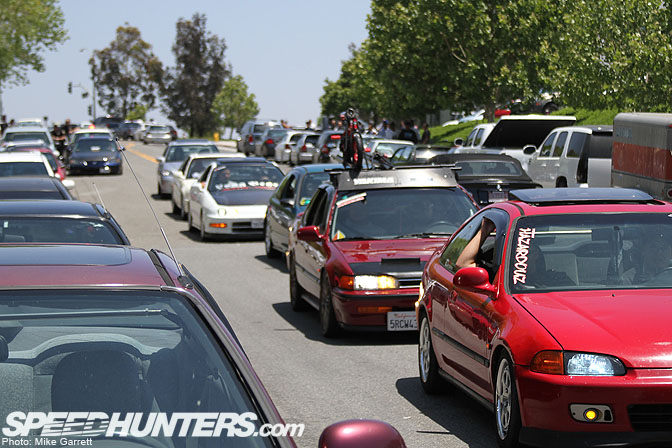 To be honest, a lot of these cars weren't particularly special, but the sheer number of them was something in itself. I just wonder how many people got lost trying to find their car.
"I know I parked next to the the lowered EG Civic with a roof rack…no, not that one, a different one."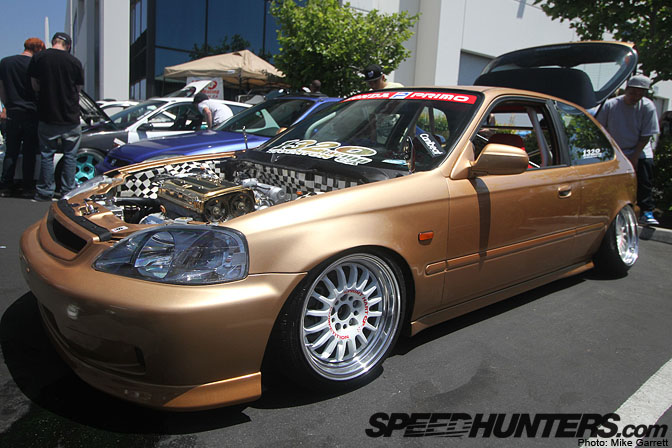 Inside the event is a different story though. Frankly, this is a trendy bunch and Eibach is where the trendiest of the trendy go to show off their stuff. This year it seems like custom-widened wheels with lots of negative camber are getting huge…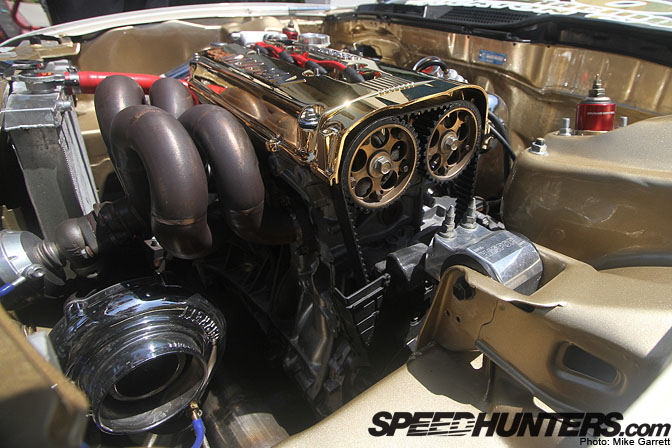 …along with Honda standards like the shaved bay.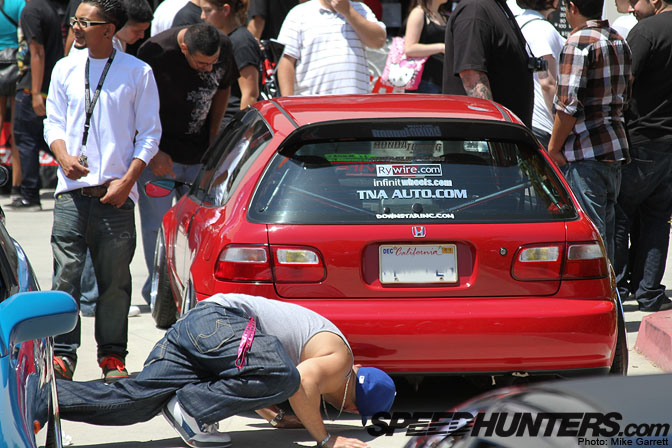 No car does the street Honda thing better than the Phaze II EG Civic. Every time I walked by, the car was literally swarmed with people. I think folks are finding out that you can't just replicate this look with a bidding spree on Ebay.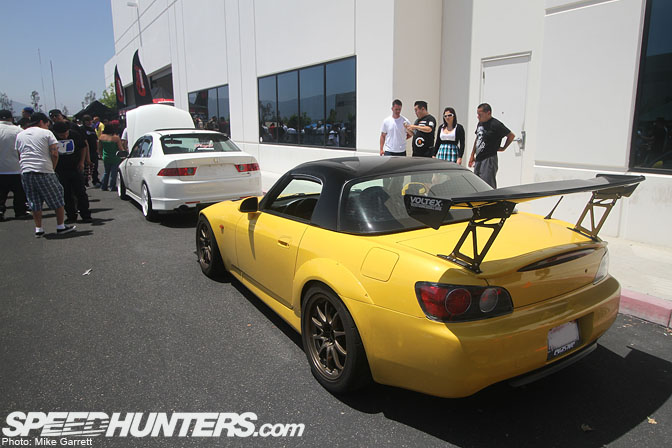 Hey, Honda makes other cars too. There were quite a few S2000's at Eibach, from the purely functional…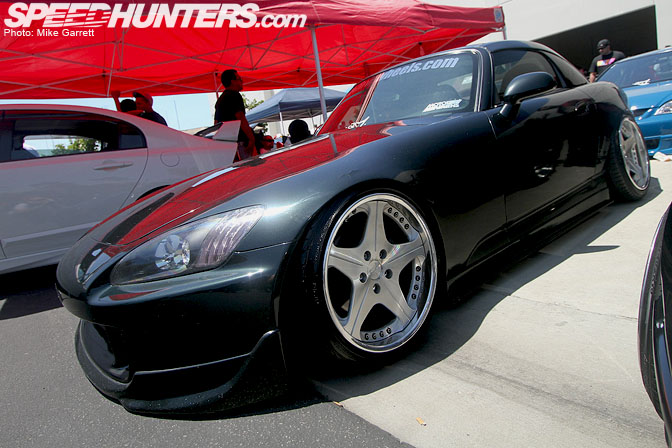 …to envelope-pushing street cruisers like Alex Zhao's AP1. Linhbergh spent some time with this car after the meet, so expect to see more on it soon.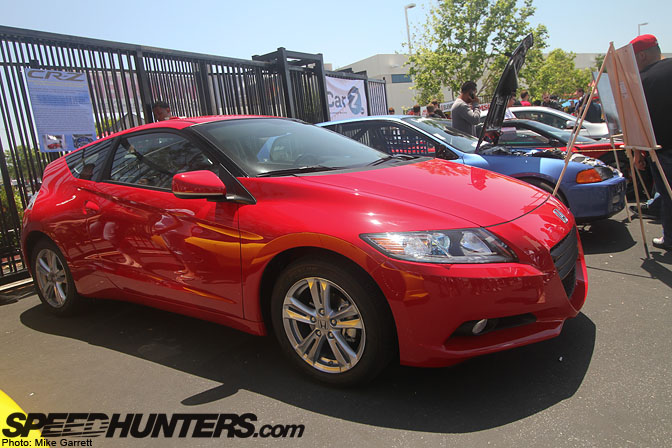 I was also surprised to a see production-spec Honda CR-Z at the meet. This was my first time seeing a CR-Z in person, and I have to say it's bigger than I thought. Still can't wait to get a turn behind the wheel.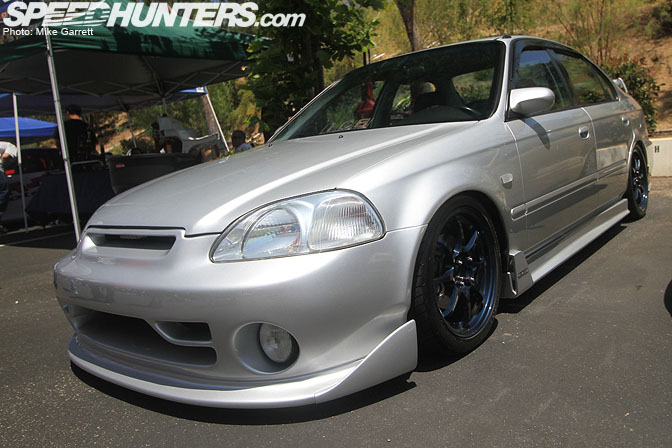 Love the full aero kit on this Civic sedan, or Civic Ferio as it would be known in Japan.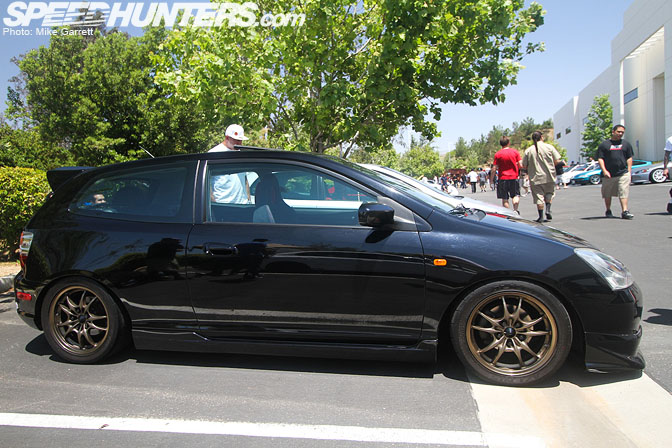 Love this Mugenized version of the somewhat-forgotten EP3 Civic Si hatchback. Very simple.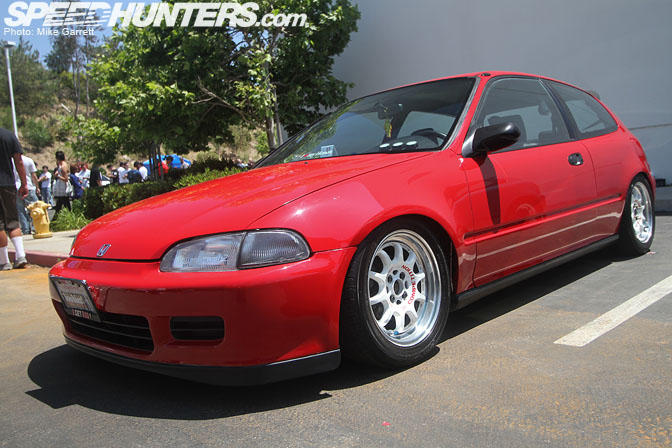 And speaking of simple, it was these cars that I was drawn to the most. Cars that will look just as good in 10 or 20 years as they do now.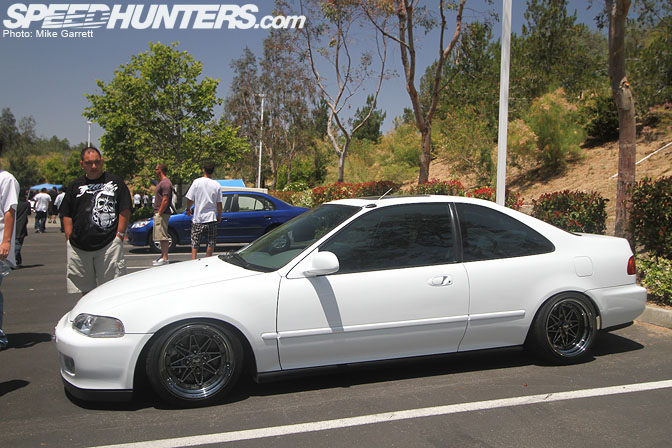 A clean body, good stance, and a set of properly-fitting but not crazy wheels. You can't go wrong.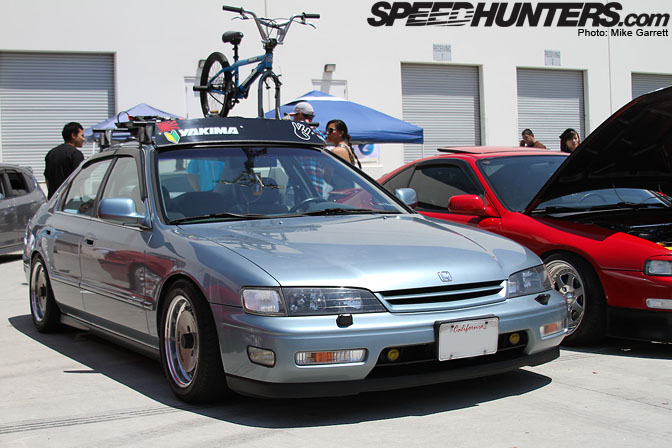 There's nothing especially crazy about this Accord…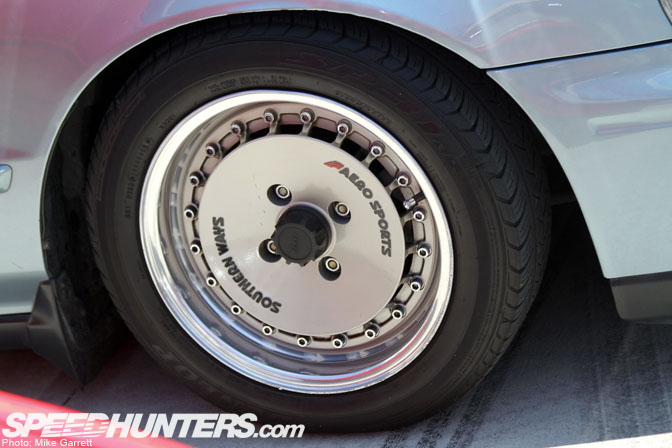 …but I do like the rare Southern Ways "Aero Sports" wheels. Can't say that I've ever seen a set of these before.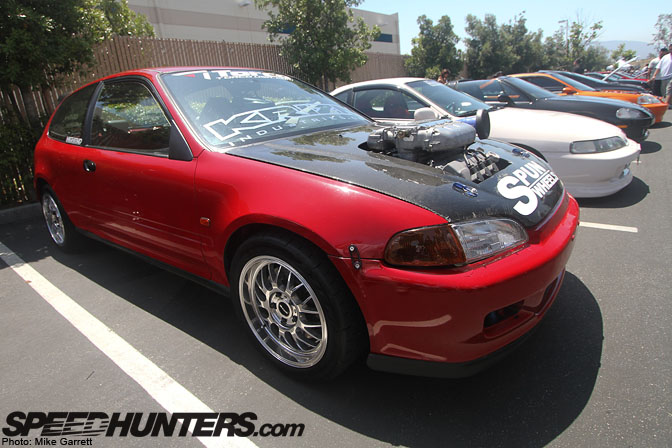 The modern equivalent of jamming a big block into a Falcon or Nova – putting a V6 into an EG Civic.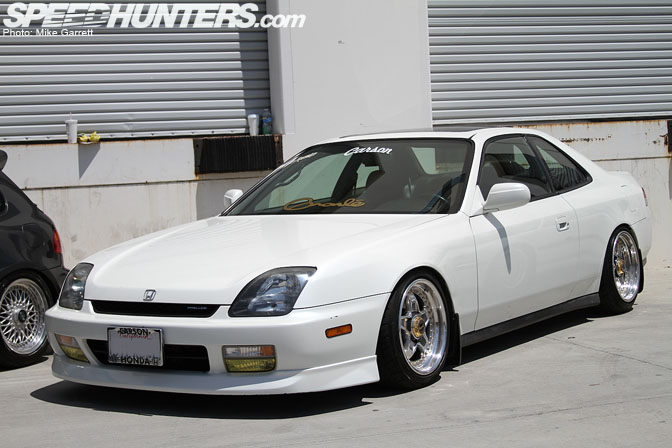 Another Honda that doesn't get a whole lot of love, the Prelude. One more of those great Honda designs from the 1990's.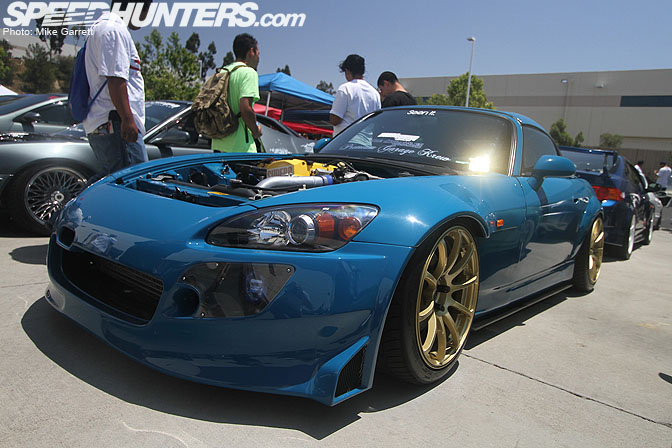 Here's one more for the S2000 fans. I used to think the Spoon front bumper for the S2K was a little much, but it's starting to grow on me. The concave face Advans are also spot-on.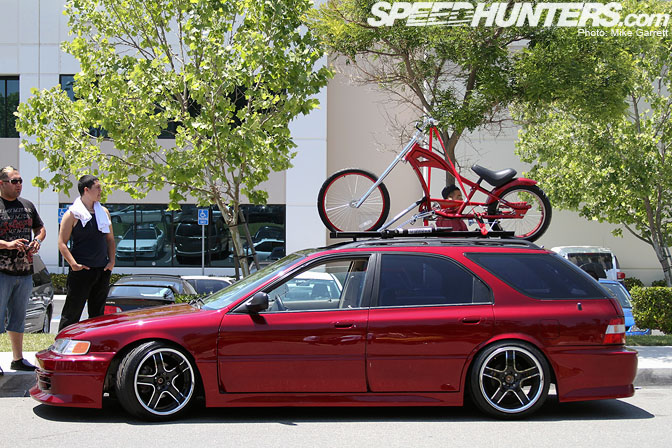 Just as I walked to into the show I noticed this rad Accord Wagon parked outside the main gate. I was meaning to come back for a closer look, but the time I got back out it was already gone. You snooze, you lose.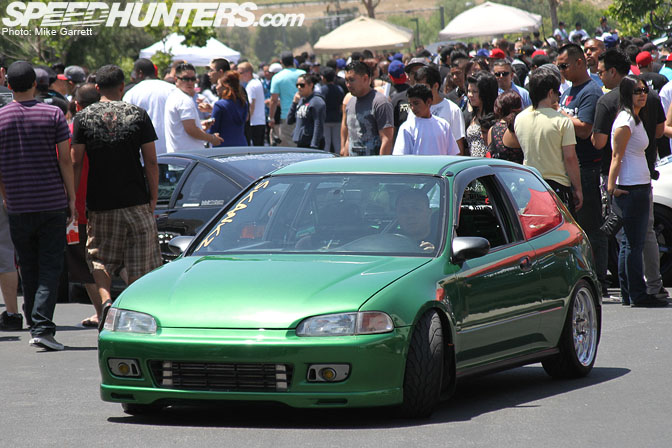 I've been reading about, and checking out photos from the Eibach meet for years, but this was my first time visiting in person – and I was just amazed at the scope of the thing. Just look at all those people in the background.
That will do it for part one. Much more to come from Honda heaven.
-Mike Garrett