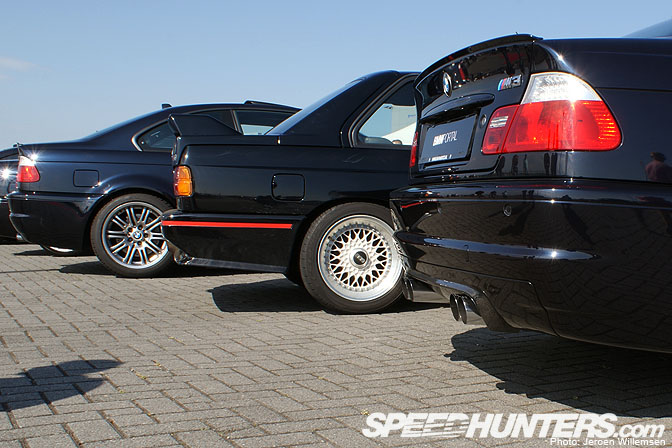 This part 2 will focus on the other cars that were present during the German Car Festival.  As we all know, we love our BMWs here at Speedhunters, especially the E30 M3 that can been seen here amongst its younger brothers.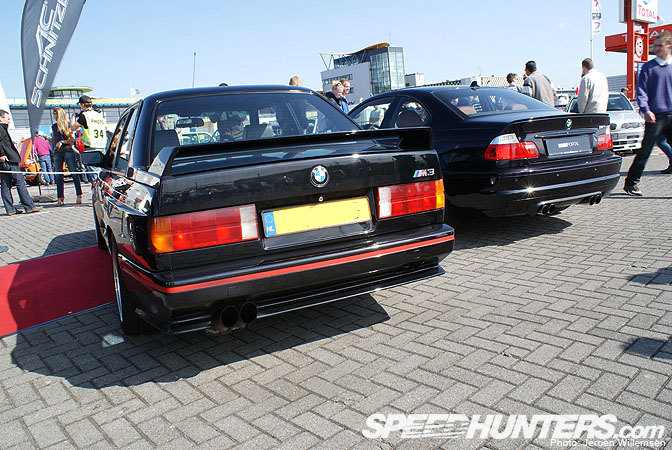 The M3 is such an icon in the automotive car industry. The BMW owners had secured a large section of the paddock to showcase their cars.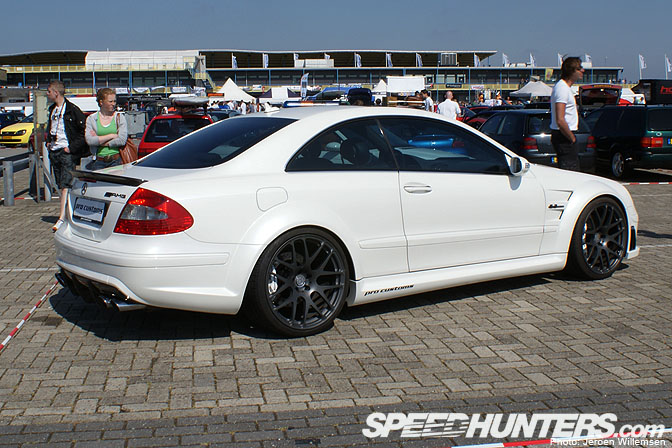 The main rival to BMW is off course Mercedes. But would a BMW M3 be a match for this CLK 63 AMG?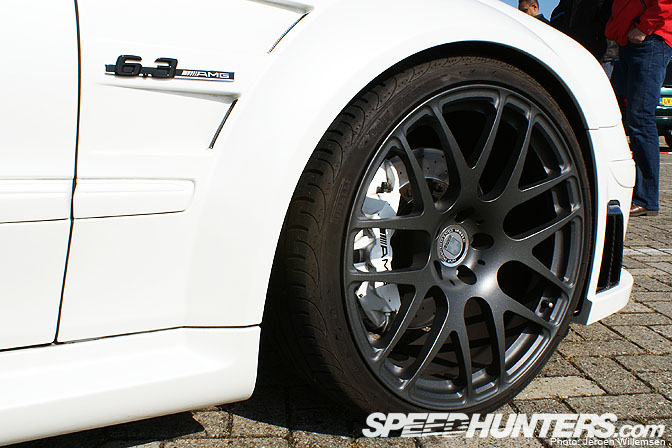 The aftermarket HRE wheels go round thanks to a massive 6.3 liter V8 capable of 507bhp.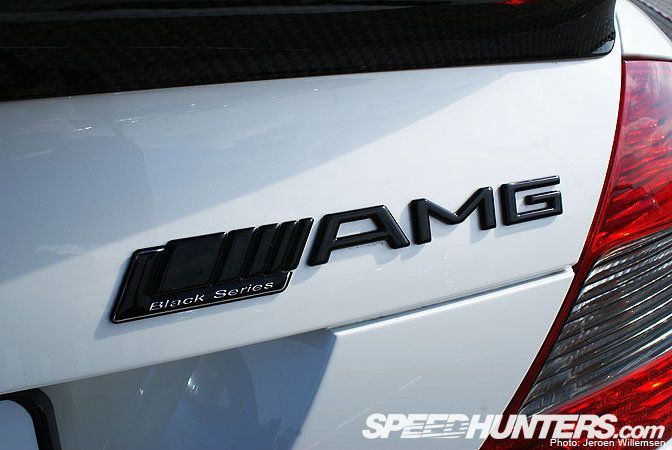 This plaque proves it's not just any CLK 63 AMG but it is a part of the special Black Series.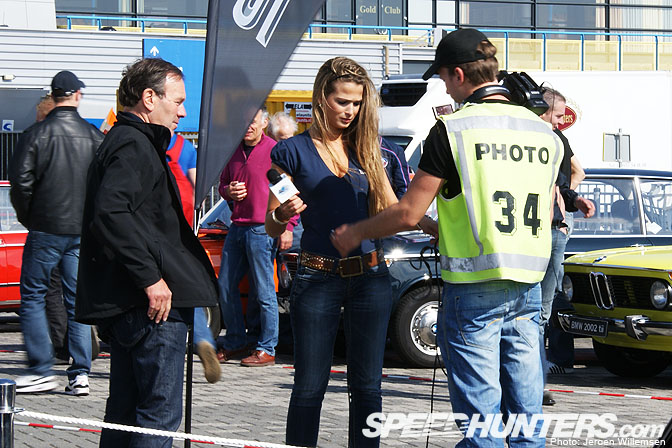 One of the many friends behind a camera that I have met during my visits to car shows.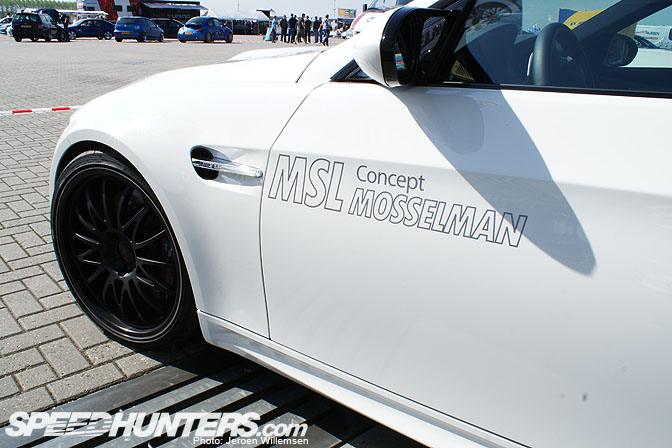 Mosselman, known for their turbo systems, brought out their MSL concept based on a BMW E92 M3. Mosselman redesigned the intake system and made it from carbon, they also flowed the heads and replaced the standard camshafts.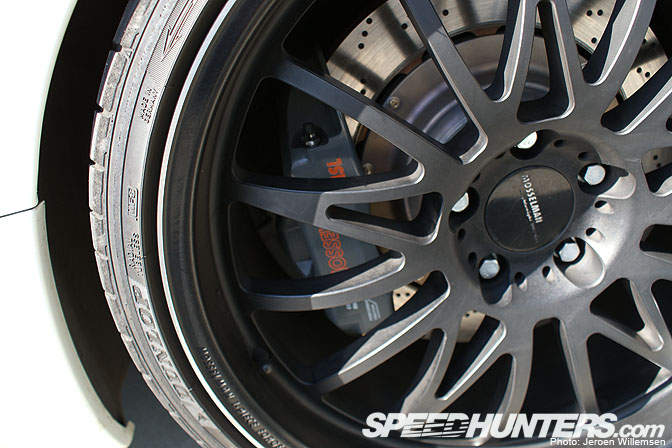 Wheels are forged Mosselman MM07-GTR's in 20″. Behind them are 4 pot calipers and 370mm rotors.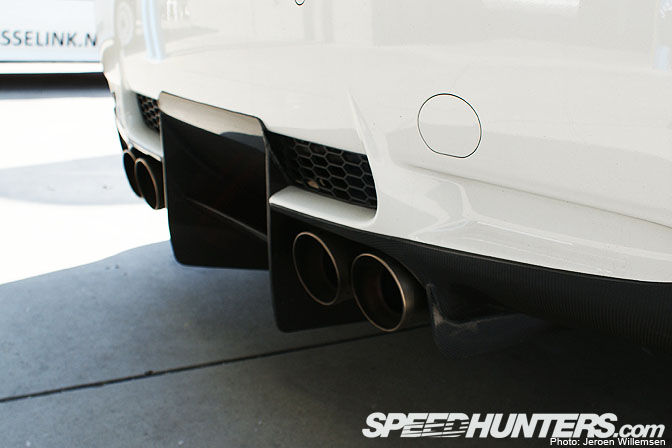 The titanium exhaust system has been made by Akrapovich and it is surrounded by a custom diffuser made by Mosselman.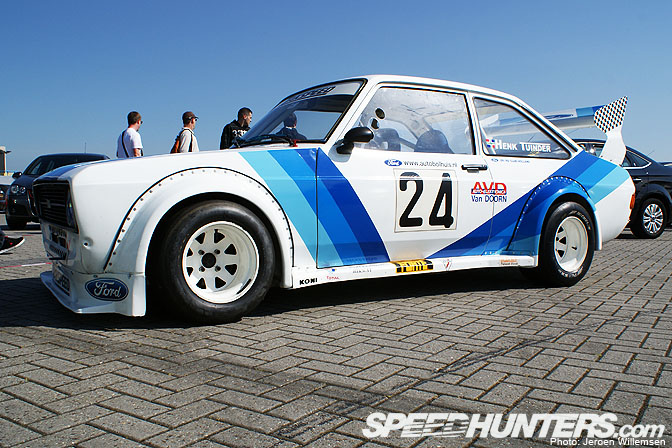 Not sure why this Ford Escort mk2 was there but it was to cool not to show you guys. It's a car that has been campaigned by Zakspeed in the DRM, at least that's what I was told.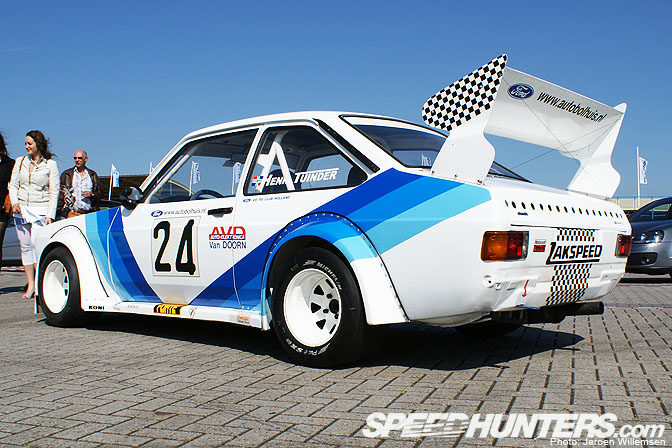 I have been looking for more info on the car itself, so I'm not sure if it's just a replica or the real deal.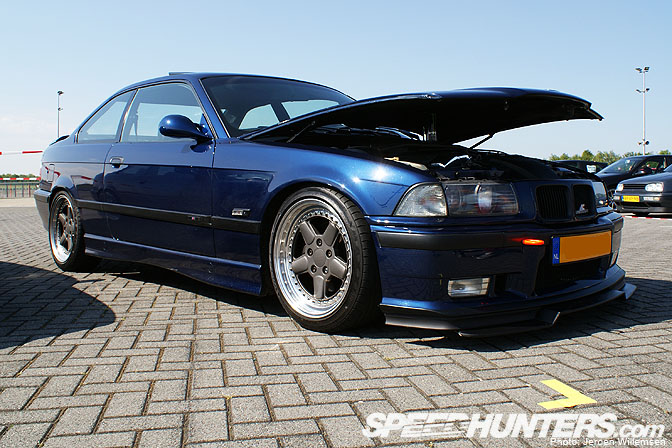 Time for some E36 love in the form of this blue example with AC Schnitzer wheels.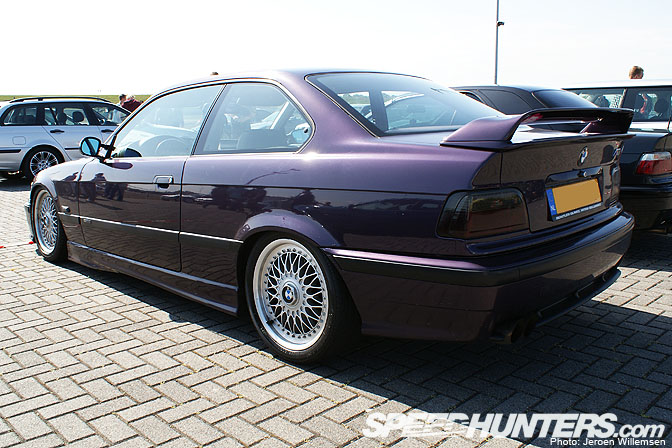 This purple version had the classic mesh wheels. It had a very decent drop for Dutch standards.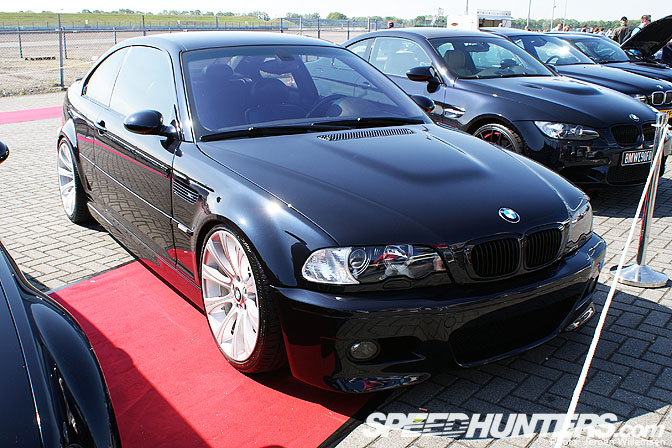 A E46 M3 with M5 wheels that worked very well. I'm sure the owner used spacers in the back to get it flush with the fender.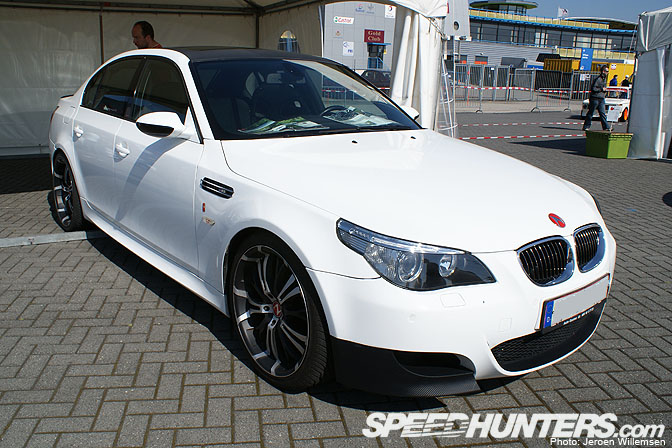 This here is the Nowack M5 with a stroked 5.7 liter V10 that claims to have 628bhp. Now they only need to make it look good.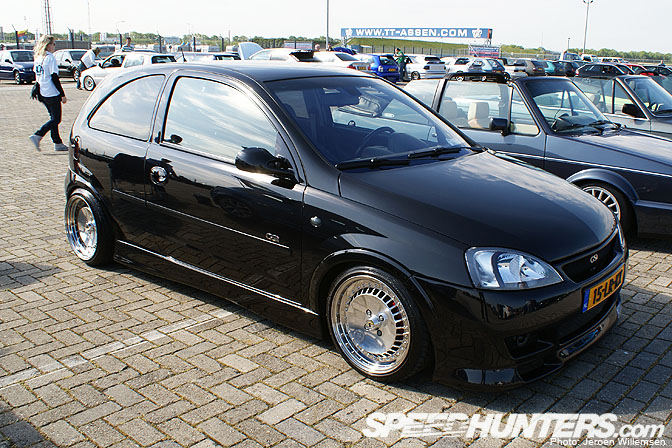 A true German Car Festival wouldn't be complete without Opel. But I had a hard time finding one, in the end I found this black Opel Corsa on Schmidts.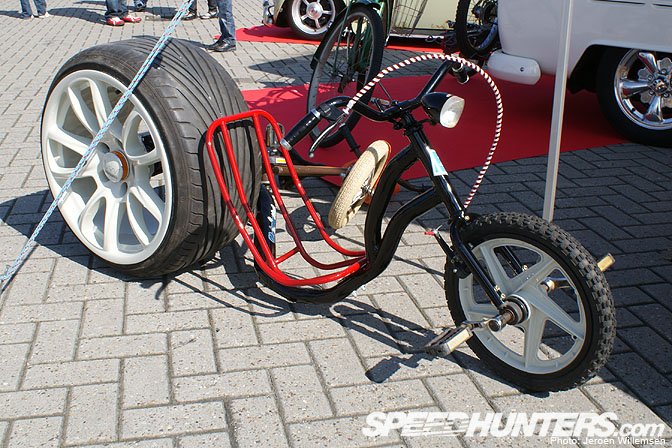 I had some requests in part one about this so here is another shot. They should put this in production.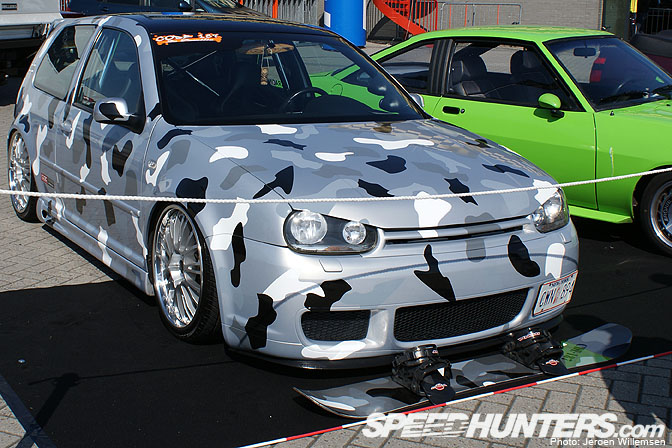 The 'Messerschmitt' as some of you called it seen from the front.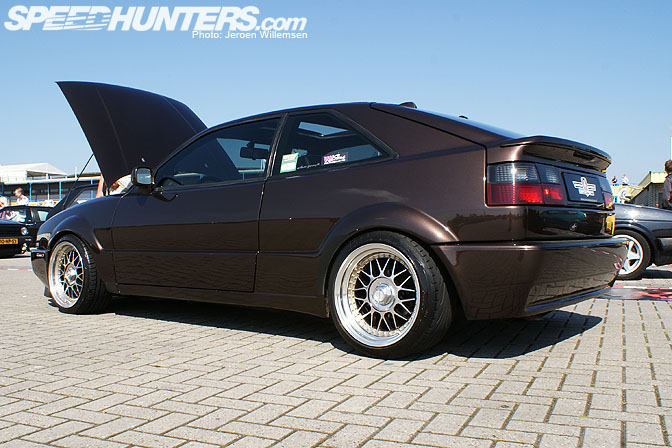 The Corrado looked good from every angle so here is one from the rear.
That's it for my coverage of the German Car Festival.
-Jeroen Willemsen