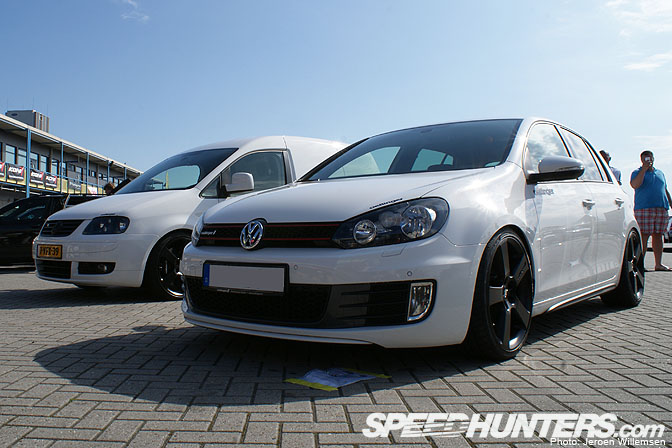 In the midst of my recent holiday time, I ventured out to the TT Circuit in Assen for another dose of German cars to see the annual  German Car Festival. I got to the track very early, just as cars were starting to roll into the venue.
Inside the paddock I was greeted with these two cars from Oettinger. A Volkswagen Caddy and a Golf mk6, both of them featured the RXX wheels in a matte black finish. More on them later.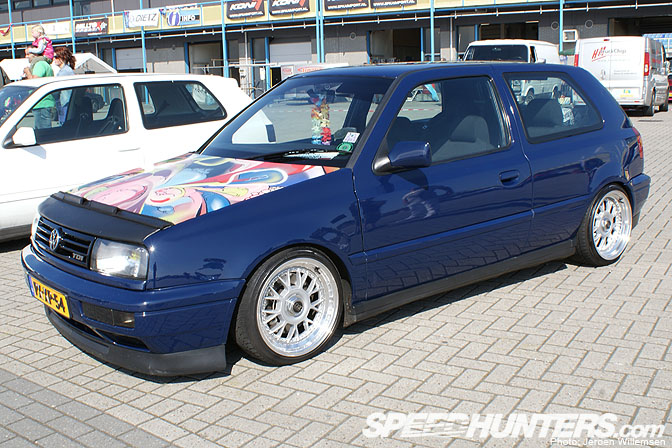 This mk3 Golf was very pleasing to the eyes with a Vento front and deep blue color. Not sure what to make of the graffiti on the hood though!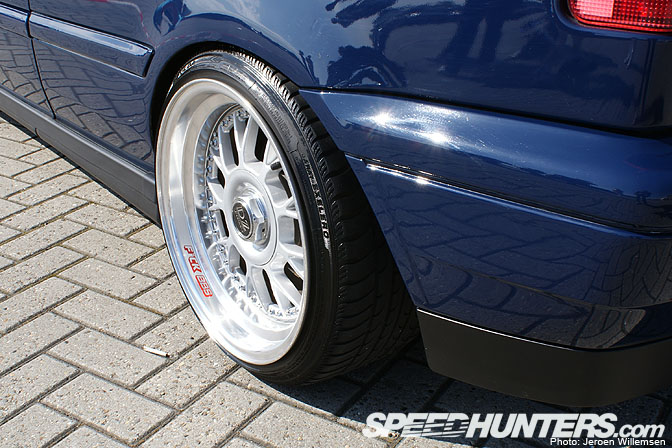 The DZ Exclusiv wheels made a pretty bold statement.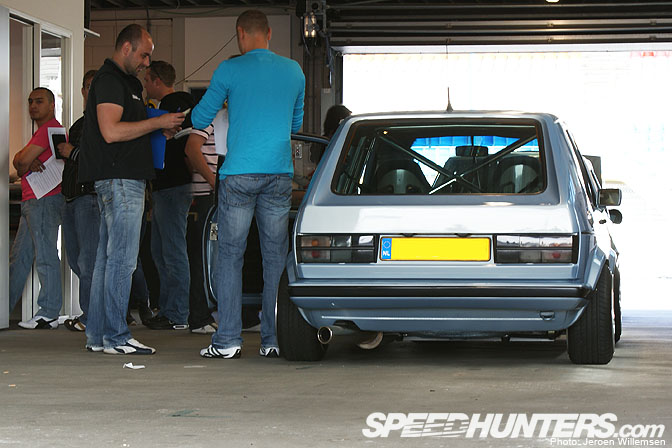 This mk1 rolled in for scrutinizing check to enter  the Toyo Tires shootout.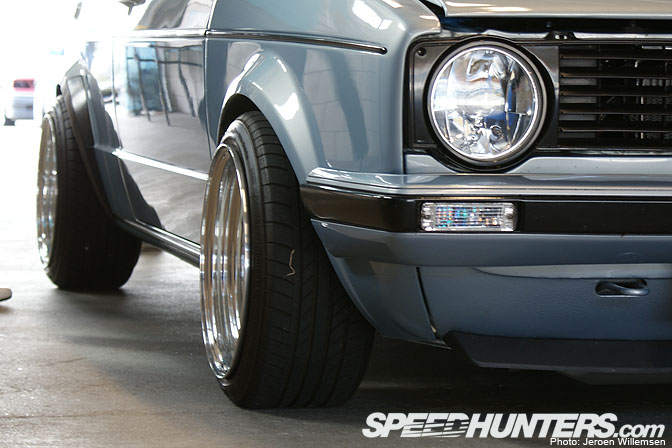 The car could be a whole lot lower but then it wouldn't be drivable anymore on our less than perfect Dutch roads.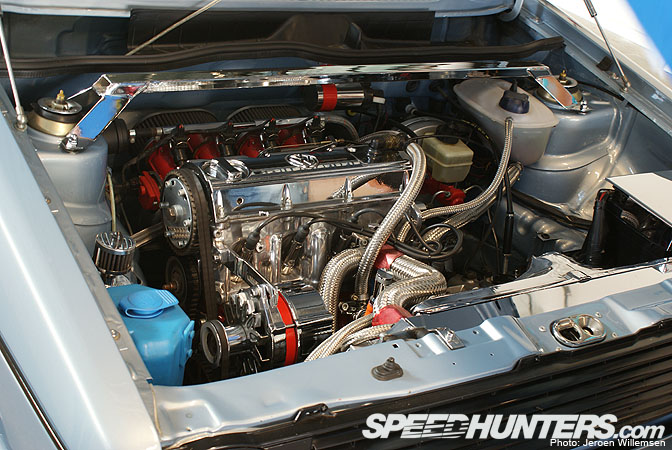 Inside the engine was a lot of chrome and braided hoses.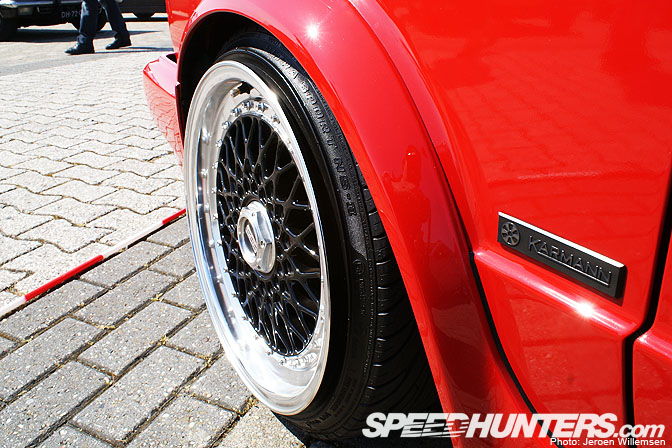 Stretched tires on these BBS mesh wheels on a Karmann designed mk1 convertible.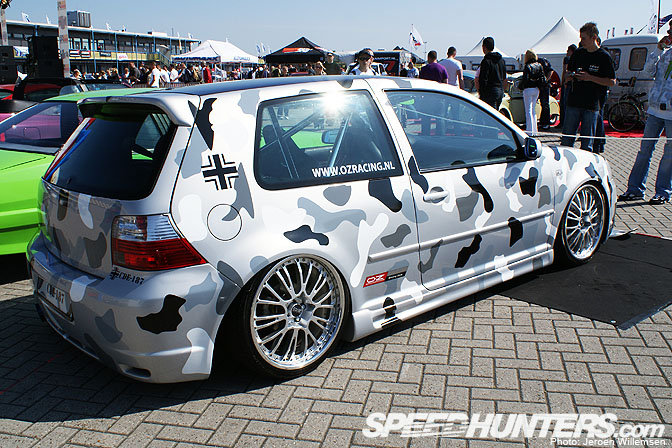 This German tank in disguise was actually a Golf mk4 with a set OZ Racing Botticelli wheels. It had a full rollcage and by the looks of it an airbag suspension system.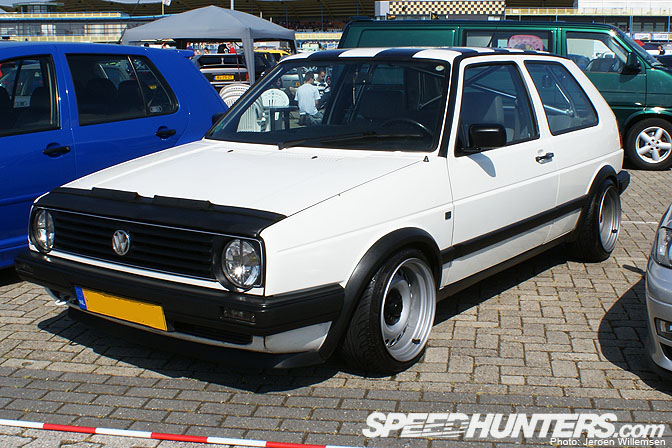 One of the few mk2's present was this white version on steelies with a checkered roof.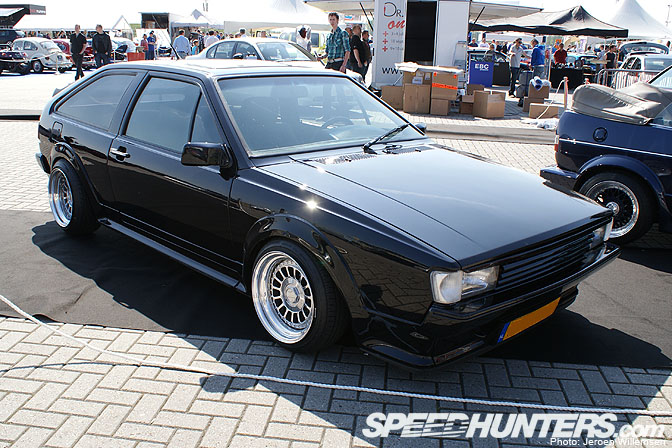 A real head turner was this black Scirocco. I saw it rolling through the paddock and just had to follow it. I've never seen such a clean example of this older model Scirocco previously.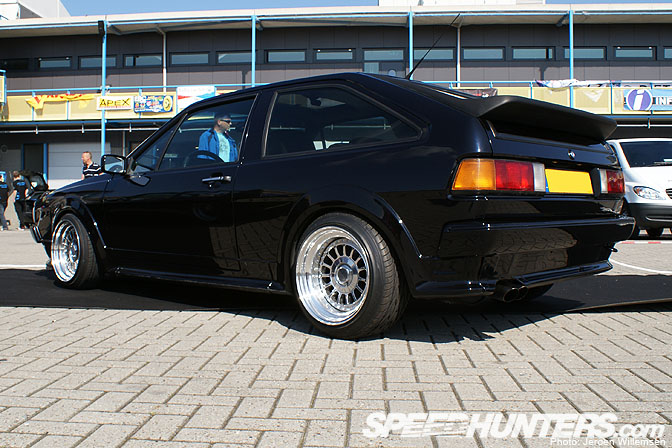 Every angle of the car looked amazing. I caught myself coming to this car every time I made another circle around the paddock.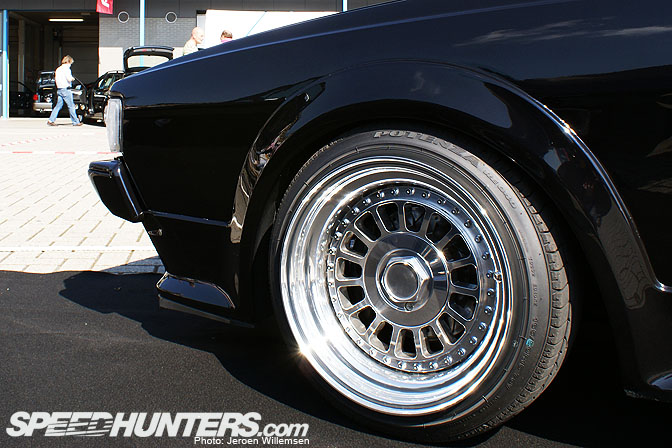 Not sure who makes these 15" wheels but they looked great together with the lowered suspension.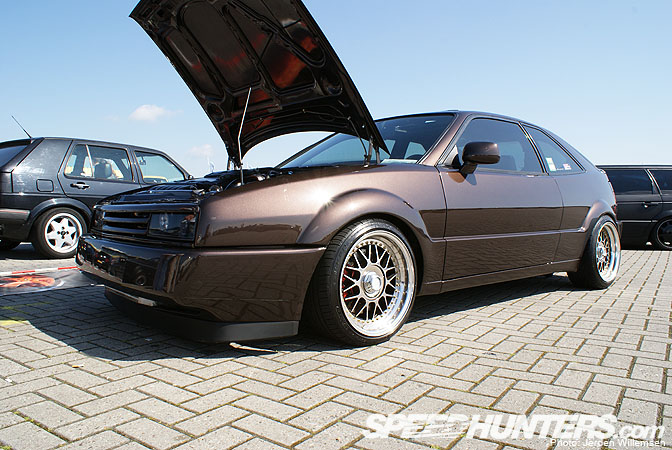 The Corrado is another car you don't see very often especially not this good looking. People tend to overdo the car and make it look rubbish, luckily there are still people that can make the Corrado look better instead of worse.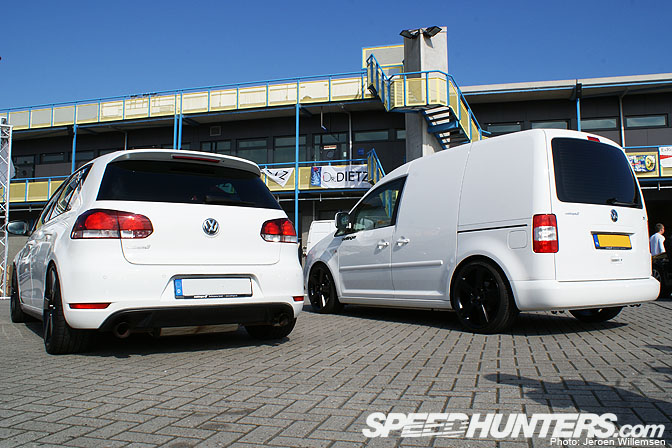 The two Volkswagens from the opening picture.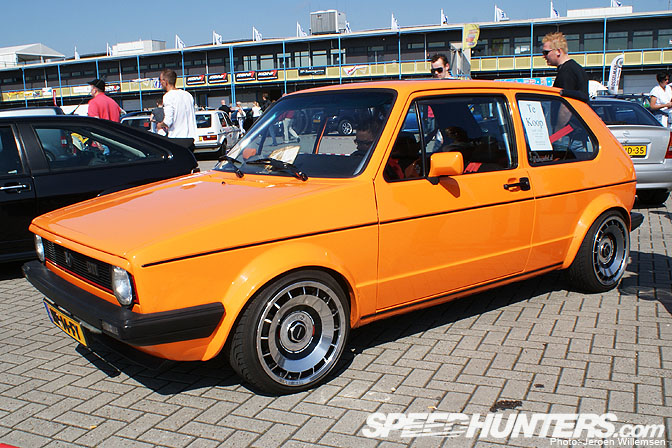 This mk1 had a very special Emming built race motor with 200bhp. Another item that was looking very interesting were the…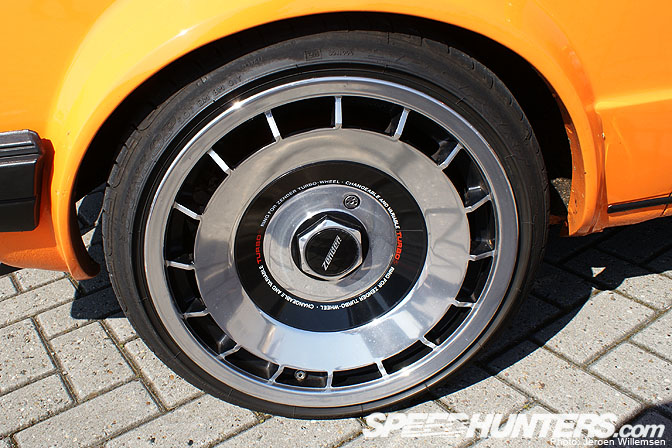 …Zender Turbo wheels. It had a optional ring attached to it to alter the look of the wheel.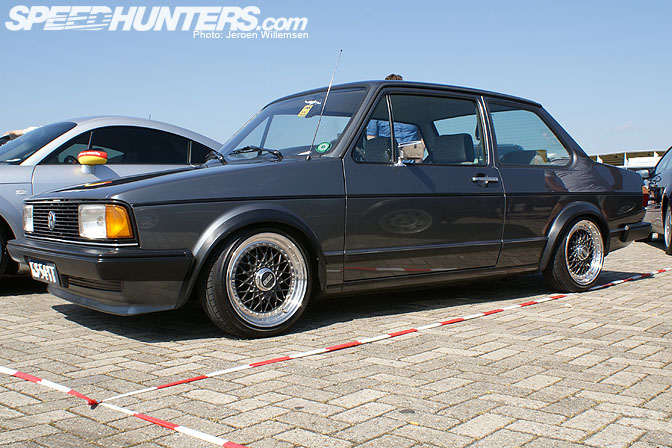 It doesn't get better than this old school Volkswagen Jetta on BBS mesh wheels.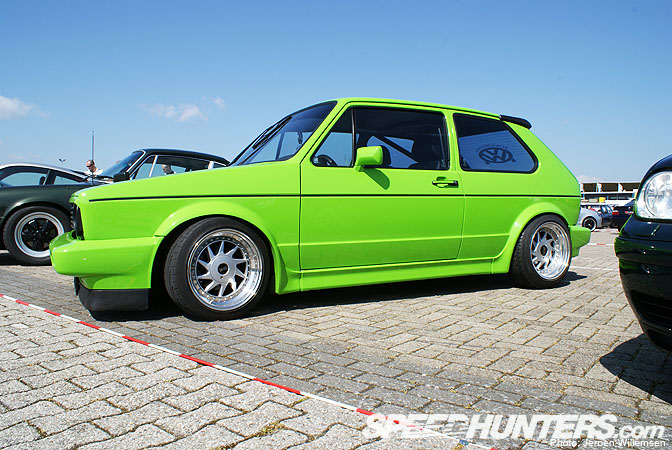 Another mk1 that was very green to say the least. It was running on classic OZ Racing wheels.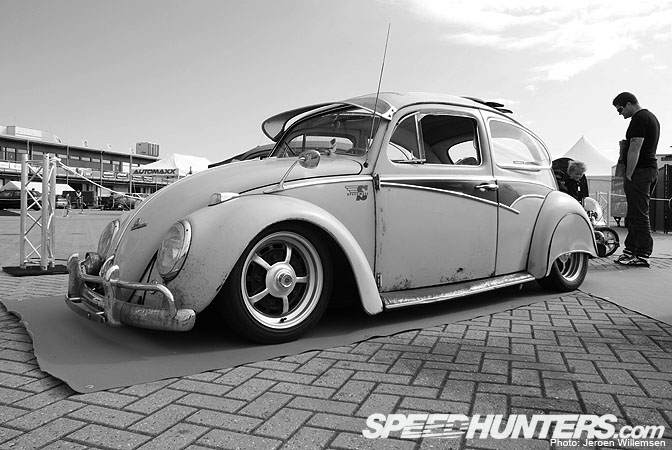 I tried some black and white for this very cool beetle. I loved the unrestored look and feel of the car.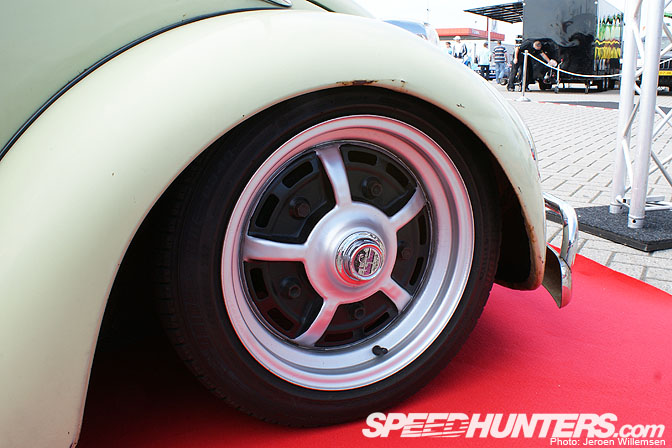 It had some retro undefined wheels that made all the difference.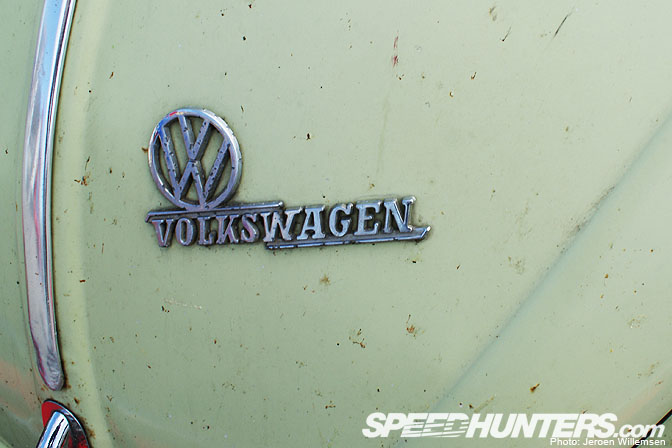 Old school logo for the win.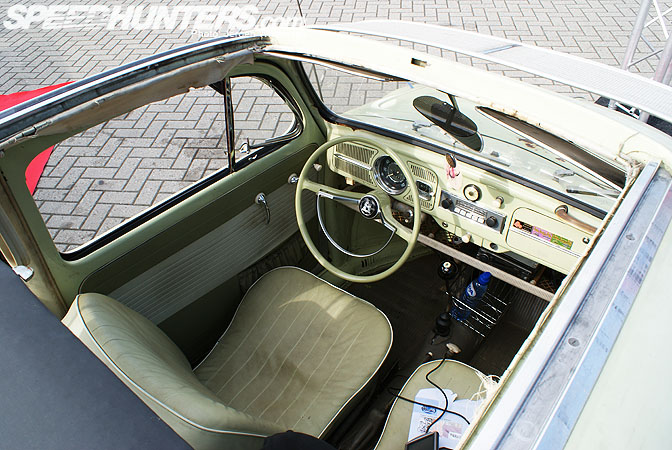 Even the interior was unrestored with all the original bits still intact.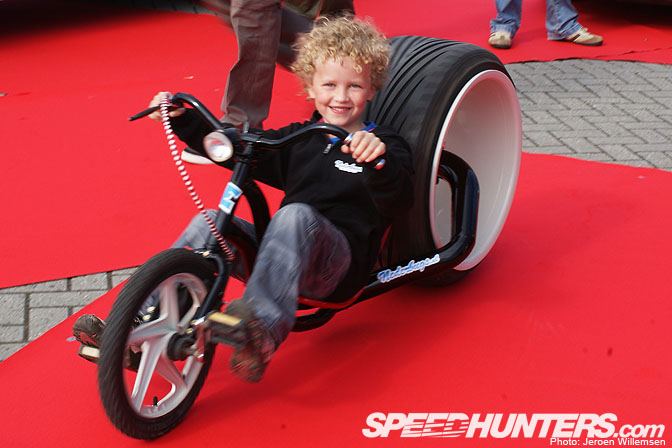 At the stand where I shot the Beetle I saw this kid with a very cool looking device, all I got from my parents when I was young was a BMX bicycle, haha.
In part two I will have a look at the other German cars.
-Jeroen Willemsen