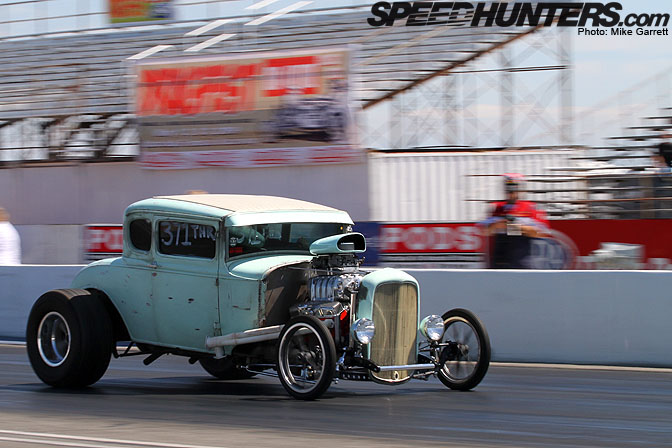 Let's jump right back into the action from Dragfest 2010, shall we?
What better way to get started than with this wicked little five-window coupe getting hurled down the old thirteen twenty?
Scenes like this are what make events like Dragfest so damn cool.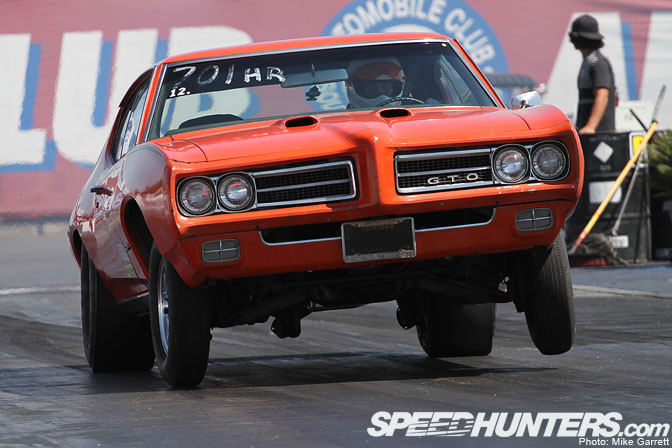 The same goes for views like this – a '69 GTO Judge lifting its front skinnies in the air as the Christmas Tree goes green. Gotta love the air freshener hanging from the rear view mirror.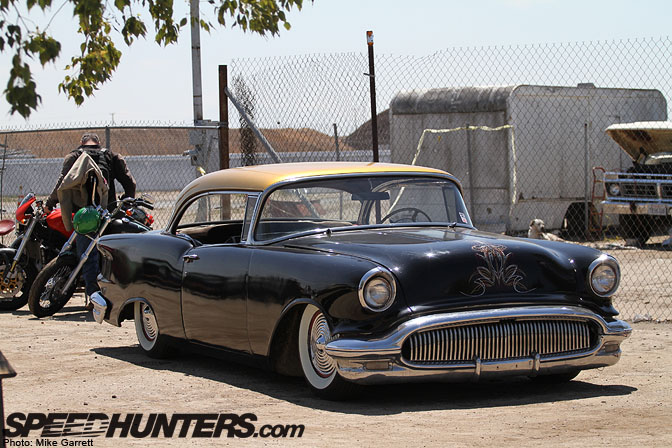 This Oldsmobile custom was parked with a group of hot rods and bikes right under the timing lights.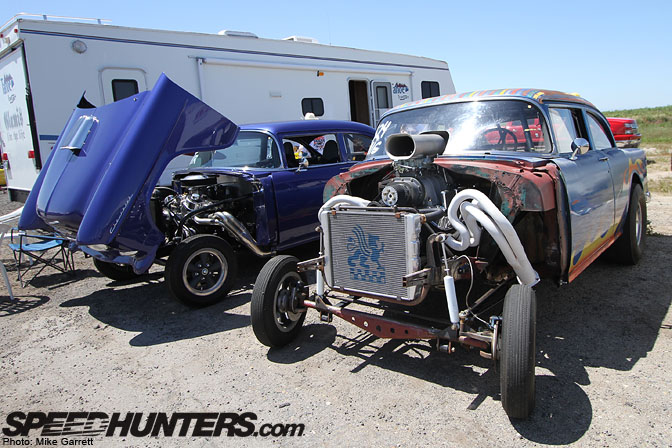 Remember what I said about this event being a mecca of hotted up '55 Chevys? Here are two of the coolest I found.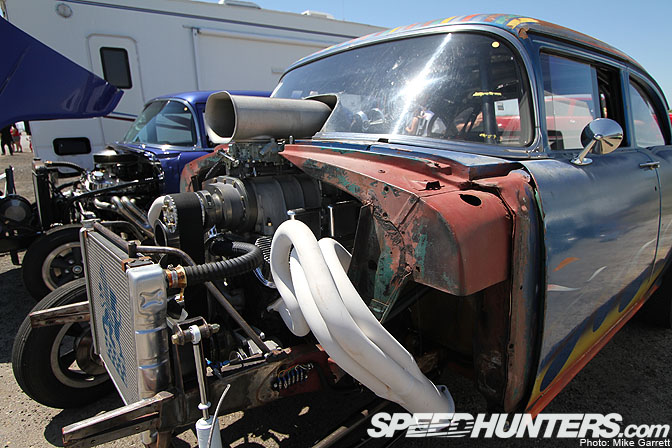 Look at that engine placement. This is one of the most radical '55s I've ever seen.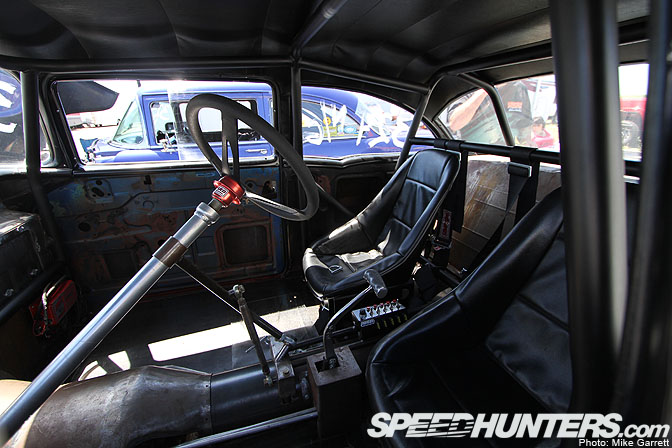 Pretty much everything in the car has been pushed back a couple of feet from it's original location. The pair of low back bucket seats help with the retro feel.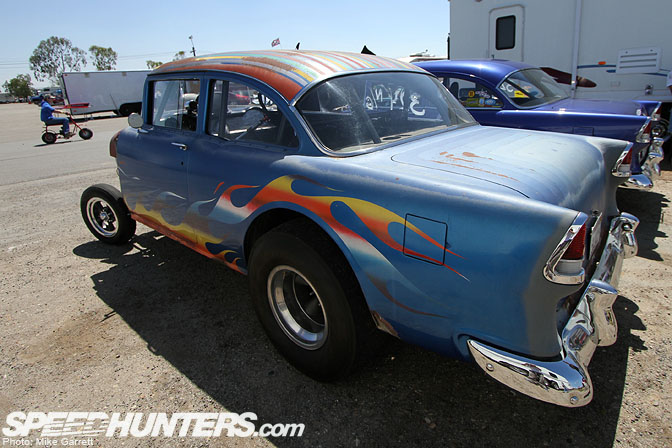 It's also sporting paint and bodywork to match. This single car represents everything I love about the nostalgia drag race scene.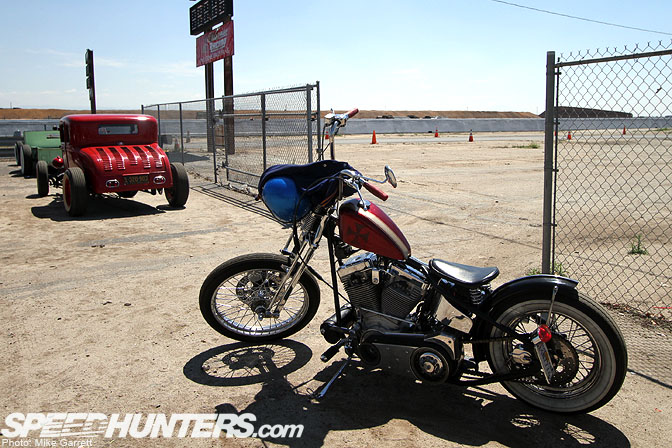 I can't help but feel a little patriotic when seeing stuff like this.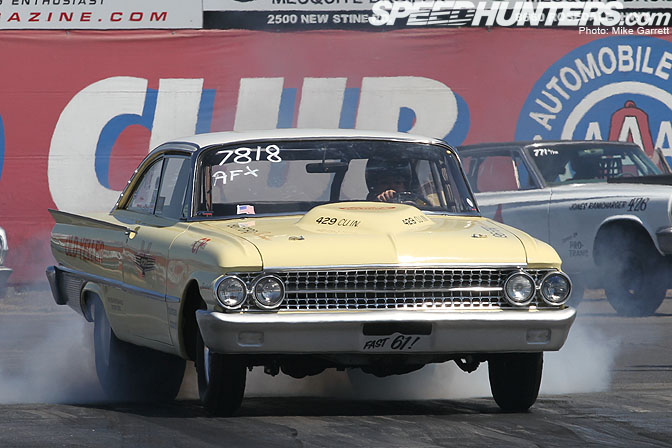 Here we see "Old Yeller", a '61 Ford Starliner lighting up its fat rear meats before pulling up to the lights. This thing moves for a full size car!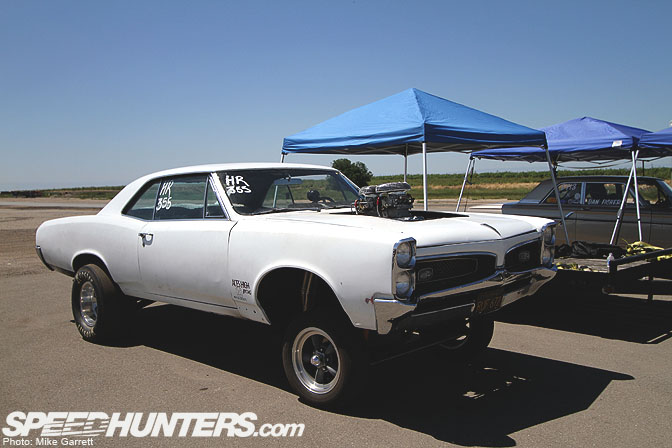 Here's a car you don't see too often in the high riding, straight axle style – a Pontiac Tempest/LeMans.
It looks pretty crazy, but I like it.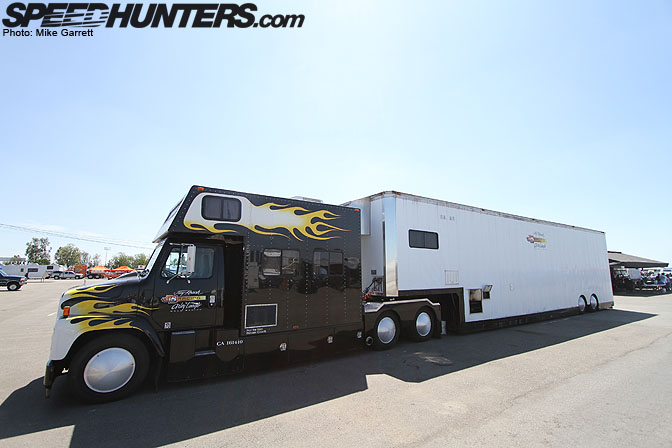 Pardon me for going off-topic again, but I also thought this hauler with giant Moon discs was pretty cool.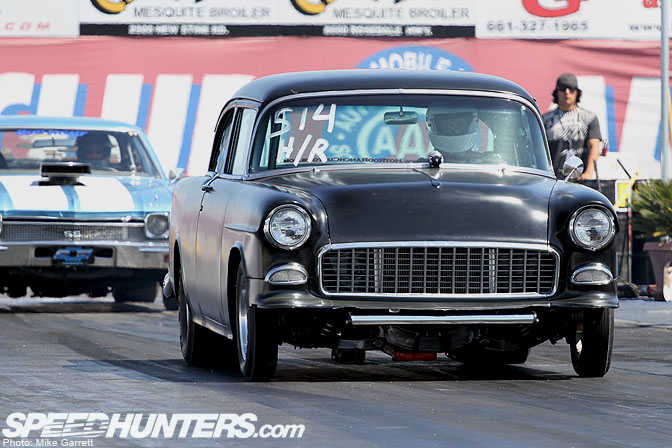 That's it, I need to go pop my copy of Two Lane Blacktop into the DVD player right now.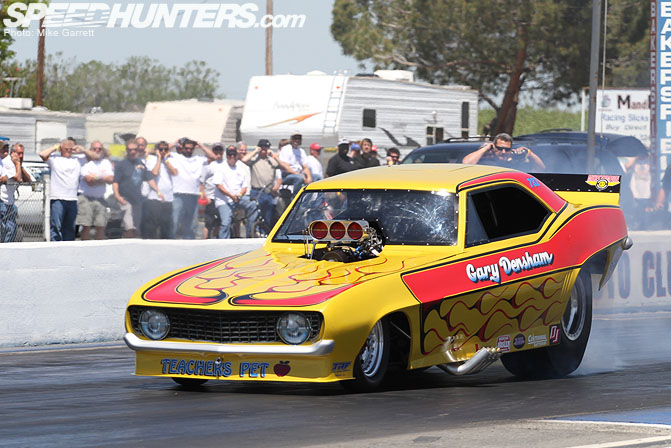 A '69 Camaro-based funny car getting ready to stage. Note how every person in the background is covering their ears.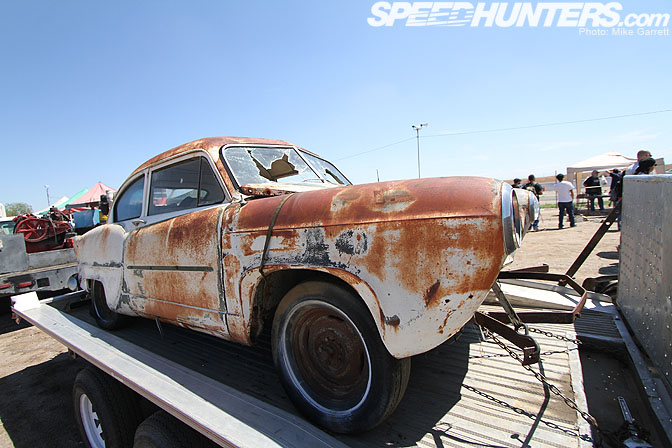 Spotted this Henry J project car looking for a new owner in the swap meet area.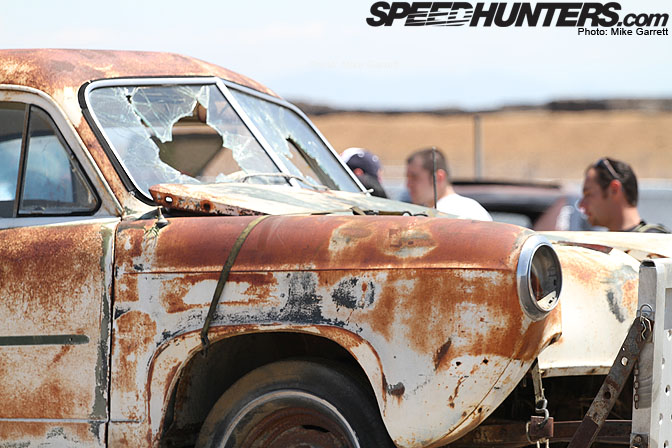 Sure, it needs a little work, but….
…a Henry J certainly has potential.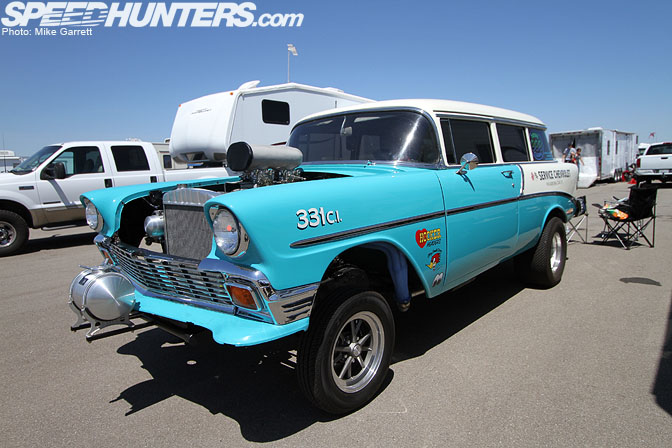 Here's another interesting straight-axle machine, a '56 Chevy two-door wagon. Awesome.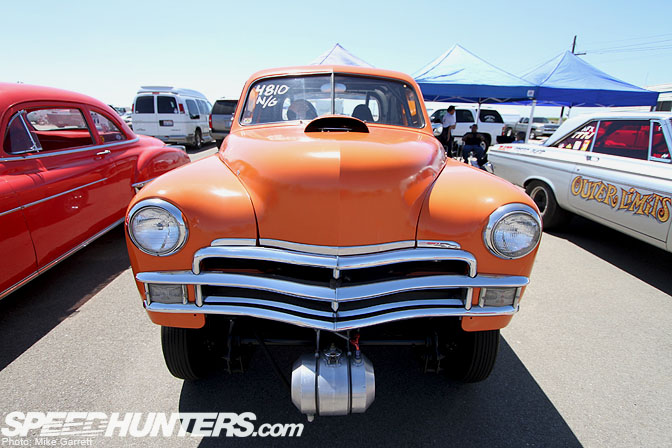 Ok, stay tuned, more coverage from Dragfest 2010 coming tomorrow. I'm also working on some desktops for you guys, so don't worry.
-Mike Garrett
Rod & Kulture