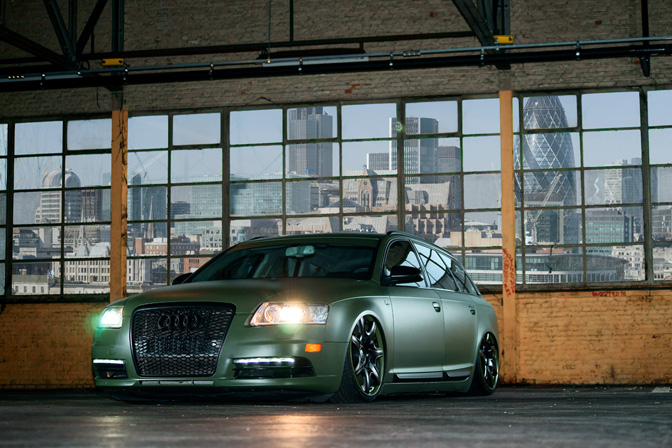 We all know that flat black has been popular for the past few years, but in Europe there's also been a trend of making your car look like it belongs in the army. Just like this Audi A6 in olive green. Would you be brave enough to paint your A6 Avant in this colour?
The owner wasn't as brave either because he didn't paint the car but he applied a full olive green wrap. The end result looks stunning and best of all he can always return the car to its original appearance.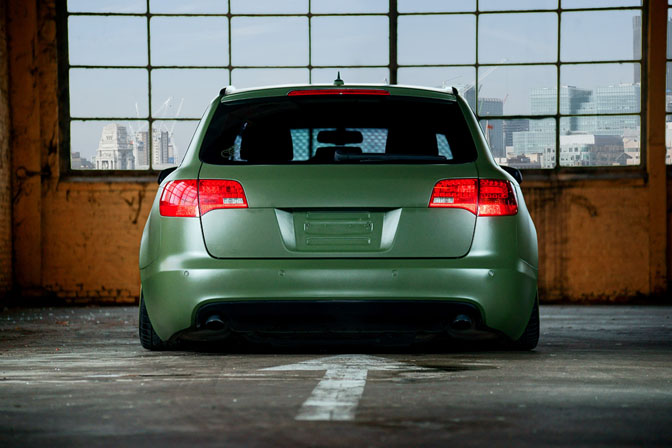 The first thing I noticed was the nonexistent clearance and ground scraping stance. This has been done with airbags from GAS using two rear mounted tanks. The boot lid has been exchanged with one from the US version, because of its smaller recess for the license plate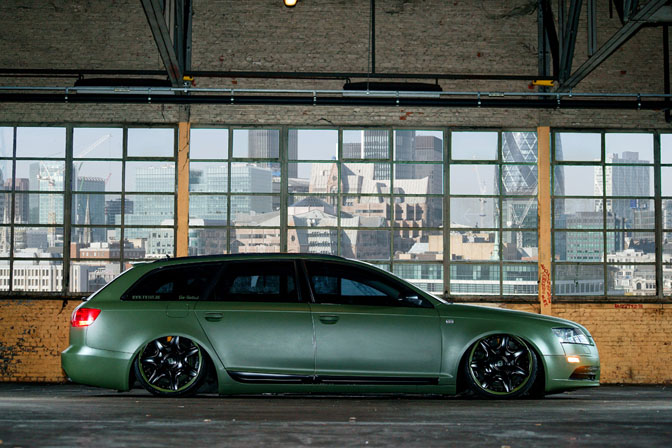 How low can you go? The car rests on a set of Bentley Muliner wheels in 20"x9 ET41 wrapped 245/30/20 tires. The wheels have been painted black with a green accent to achieve a coherent look.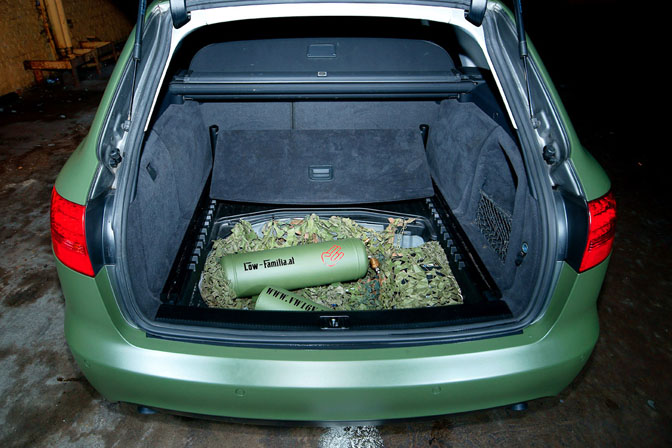 A shot in the rear reveals the airbag tanks, they are placed inside the spare wheel well. Now the owner can still use it for his groceries.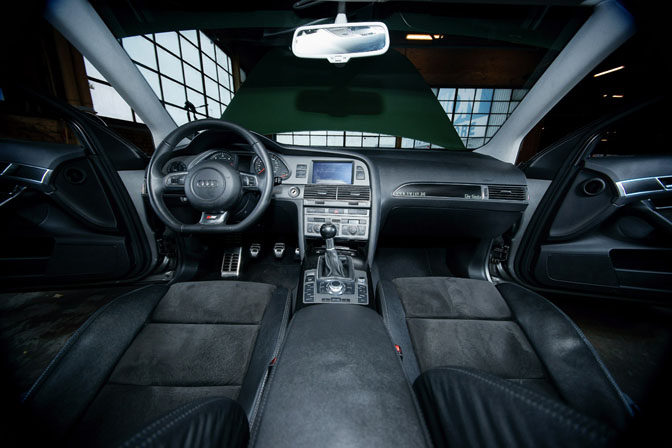 The interior is all class with black leather and alcantara. I'm sure you can spend some time in this interior without getting bored.
This would be my perfect ride to go to Tuning World at Bodensee this year, but I already arranged a Golf that has been lowered and runs on Porsche wheels.
-Jeroen Willemsen
spotted on VW16v.de