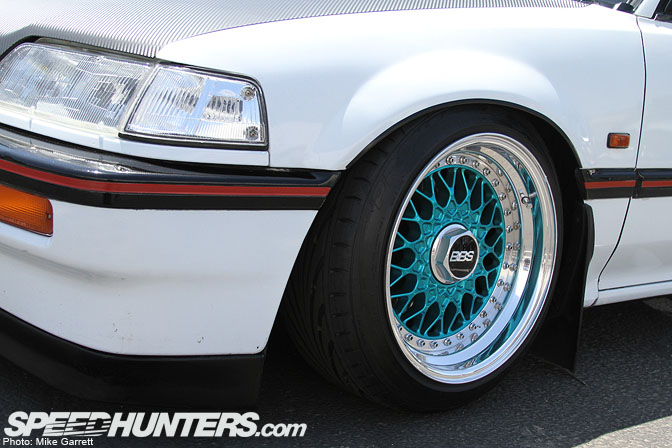 As I walked around the Eibach Meet earlier this month, I found dozens of Hondas that were spotlight or feature-worthy. From blinged out show machines to hardcore track cars, there was no shortage of cool vehicles. However, there was one car that really caught my eye – a very well executed EF Civic sedan.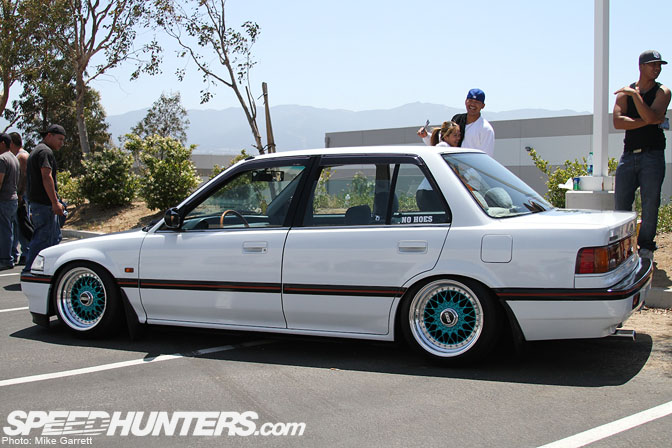 Ten years ago if somebody said "'80s Civic sedan" and "classic" in the sentence, I would have laughed. Now, over 20 years since this body style hit the market it definitely has a nostalgic feel. And I'm eating my words.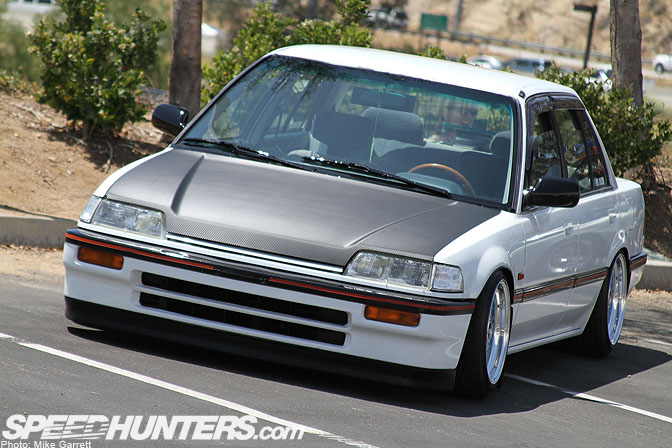 Of course if this car was all beat up like most of the '80s Civics still on the road, I wouldn't be spending the time to post about it. I have no idea what's under the hood, but I don't think it matters.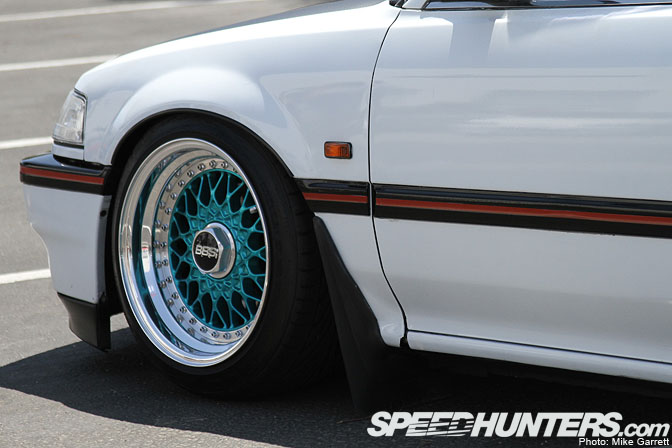 First off, the car looks magnificent. It's dropped perfectly on a set of turquoise BBS RS's, sized just right to fill the fenders and nothing more.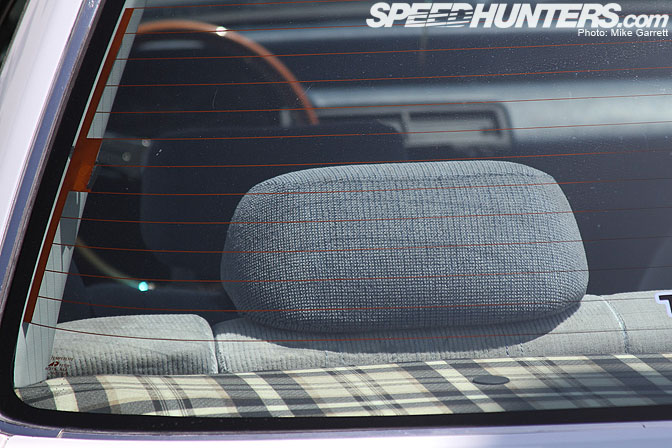 The interior is also in awesome shape. Most people treated these cars simply as commuters, so there aren't many that have been kept up like this.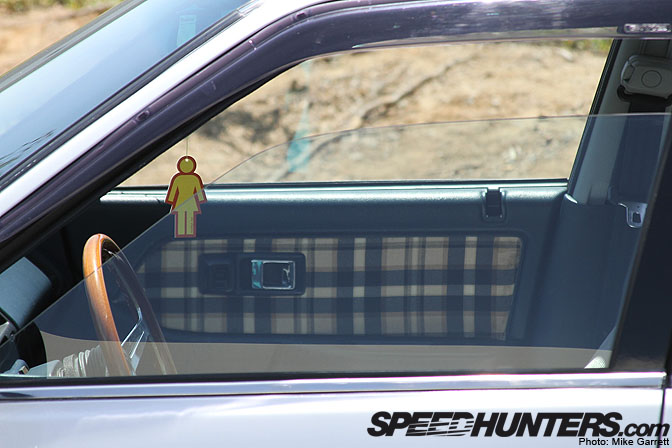 The plaid door panels are a nice touch without going too far into the gimmicky side. The same goes for the wooden Nardi Classic wheel.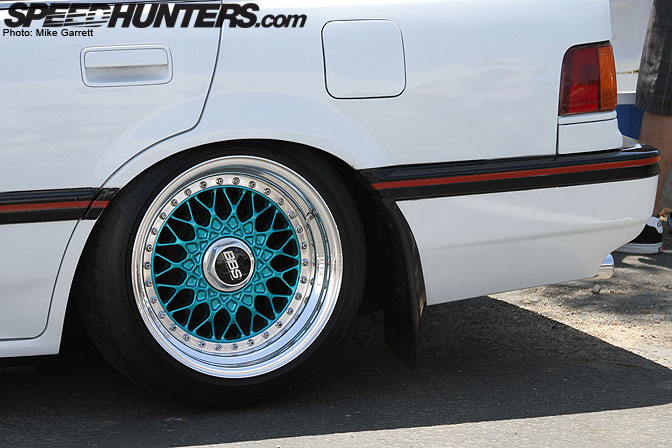 The thing that I love most about Hondas is their simplicity, and that's why I like this particular car. Not only does it look cool. but it takes you back to a time not so long ago, when "compact" cars were still compact and basic, but also fun.
-Mike Garrett