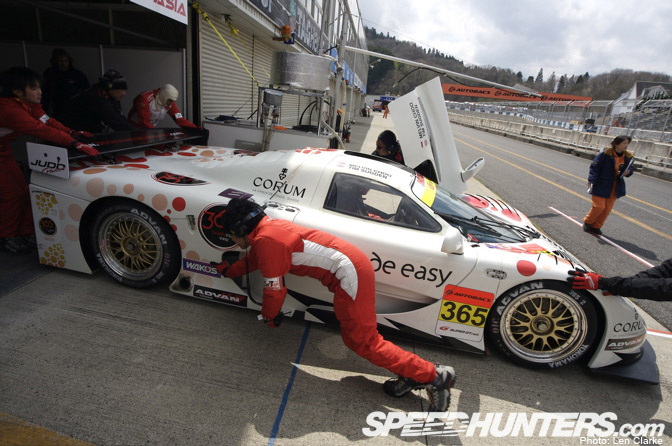 SUPER GT is known for the wide variety of low-volume production-based cars, and the Mosler certainly is one of them. The latest interpretation of the car to run in the series is from a team that's new this year, and remarkably only the foreign-based outfit in the series.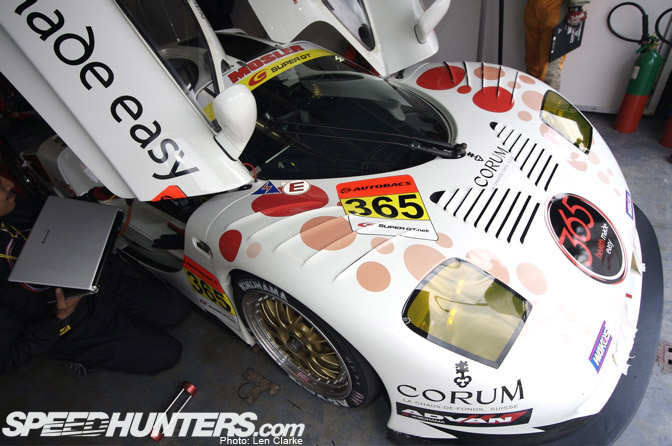 Based in Singapore, ThunderAsia Racing has committed to the full season after a toe-in-the-water exercise last season at Sepang.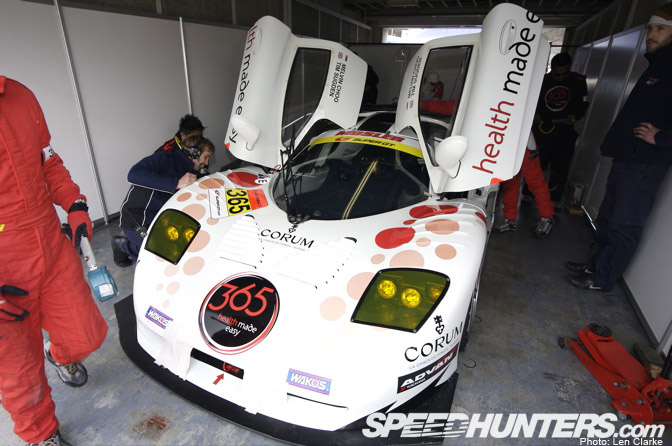 Unable to make their scheduled appearance in the season-opener at Suzuka, the team were eager to make the most of their debut outing in the following round, at Okayama.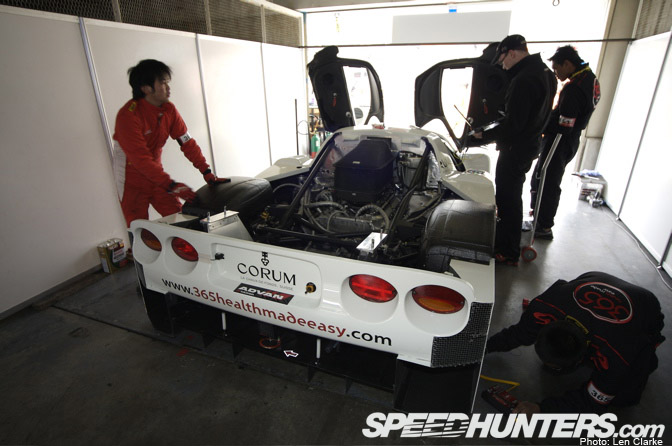 All hands on deck! It's a uniquely international crew that take care of the car; Singaporeans, Europeans and Japanese all mucking in.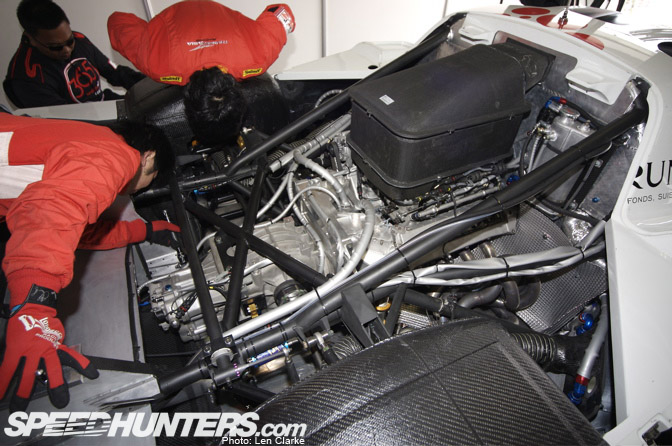 Power comes from 3.4-litre Judd unit, tuned to comply with GT300 Regulations.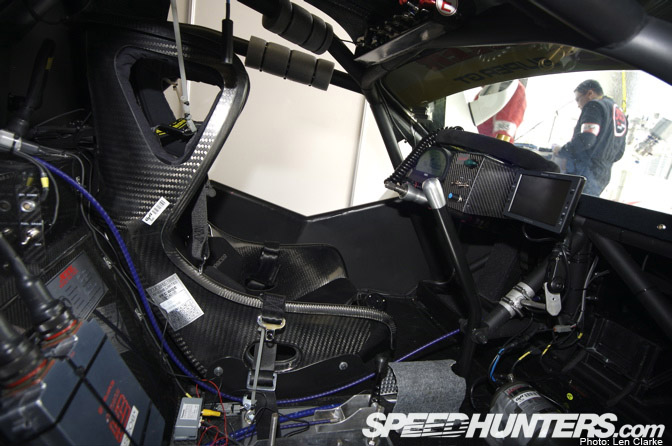 Inside the cockpit, the car is well laid-out, but smaller than expected.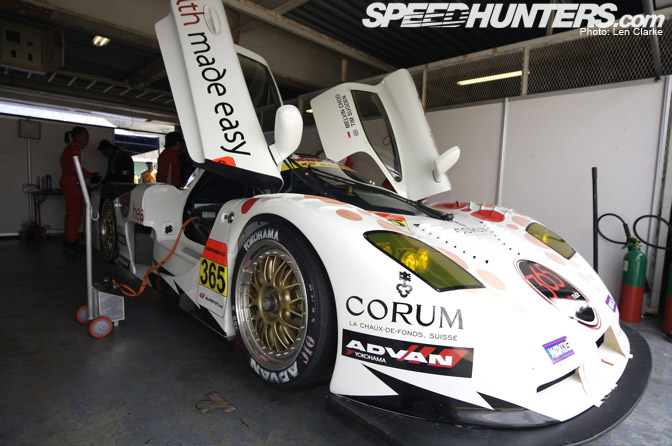 It sure looks the business.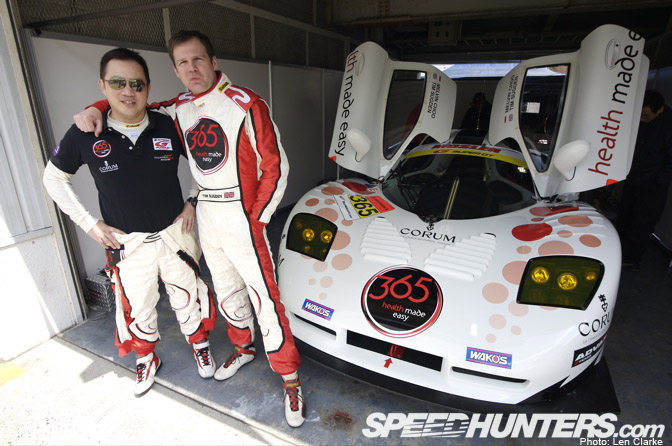 Drivers Melvin Choo and Tim Sugden pose ahead of what should be an eventful season.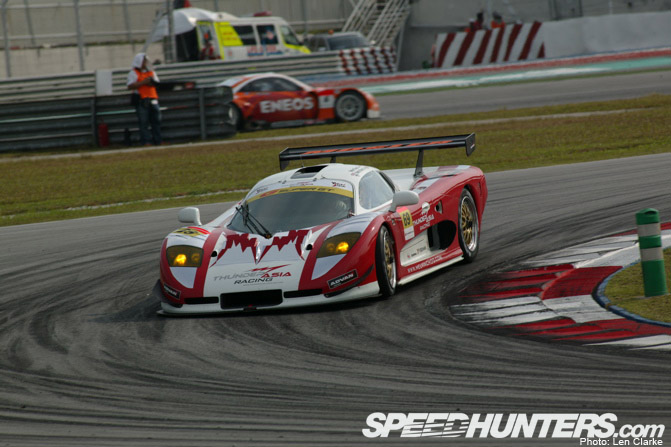 Of course, this isn't Melvin's first appearance in SUPER GT, last year at Sepang he shared this Mosler MT900R with marque boss Martin Short.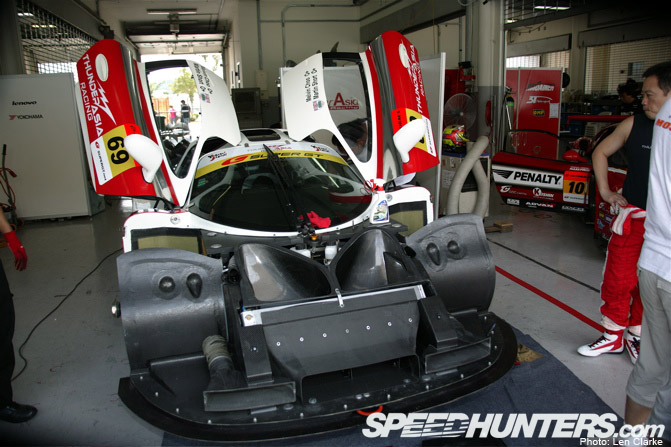 The car ran as an exhibition entry, ineligible for points. In its then configuration, the machine was far quicker than the regular GT300 cars, and it quickly rose to 2nd overall in the opening laps (after qualifying eighth). Unfortunately, a steering linkage problem put paid to the pair's day before half-distance.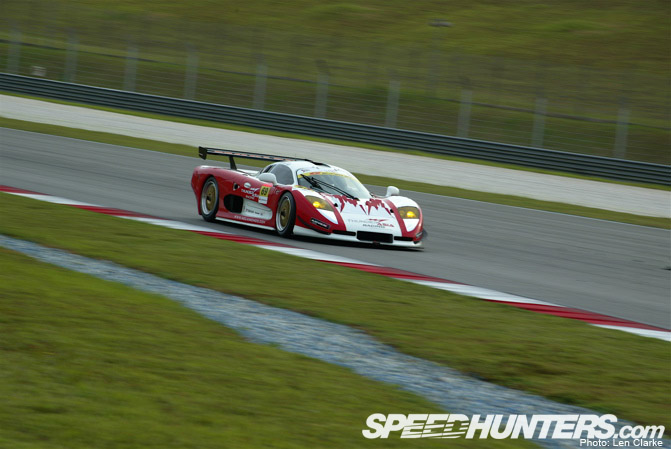 Still, it was exciting to see an 'outside' entry racing alongside the rest of the cars. It's all too rare for even domestically-based spot-entries to make appearances.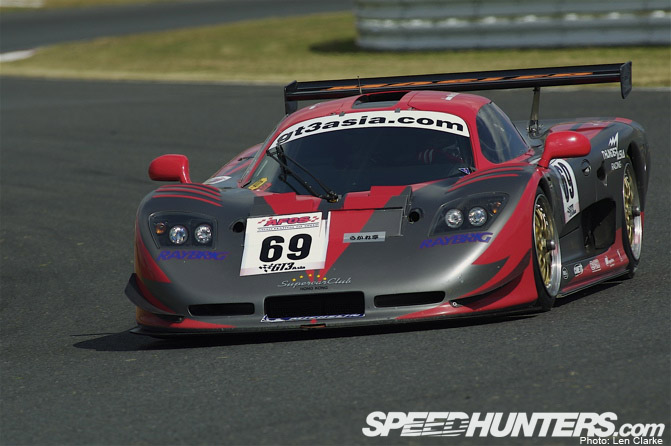 Melvin came back to Japan later in 2009 when the GT3 Asia series was a guest support event at the Autopolis SUPER GT round in October. For that weekend, Choo's mount was his GT3-spec version of the car, one in which he regularly competes. He won one race at Autopolis, and came 2nd in the other.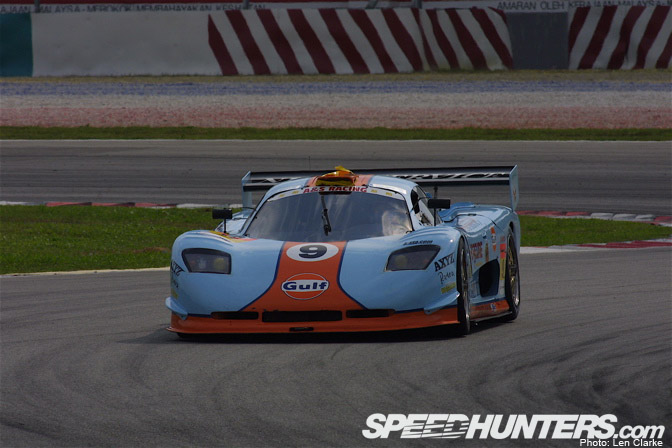 The first example to race in the JGTC was back in 2001, the chassis then passing through the hands of a number of smaller teams in the following seasons. This is from 2005, when A& S Racing were campaigning the car.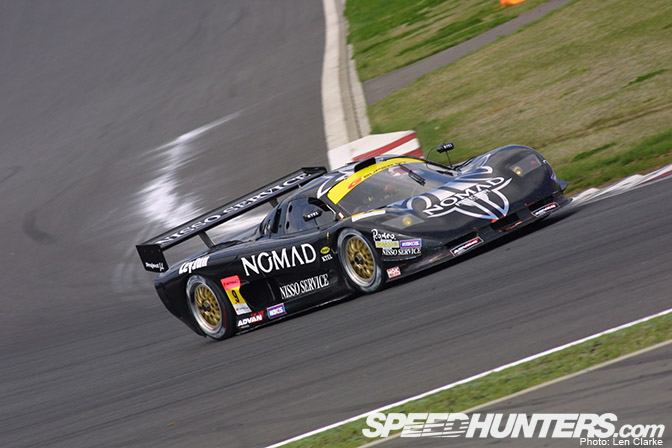 By 2006, it looked like this.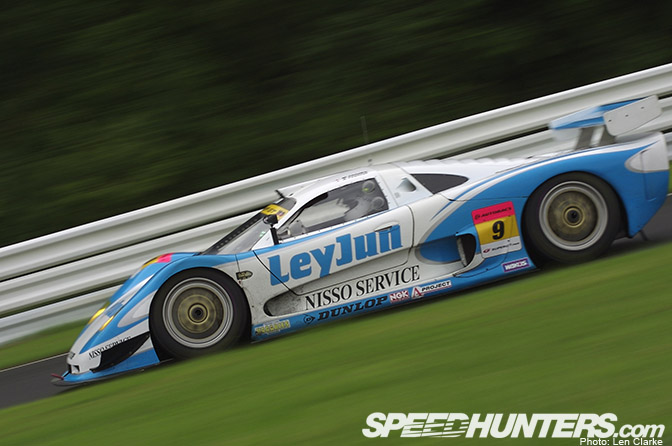 And in 2007, had morphed into this livery.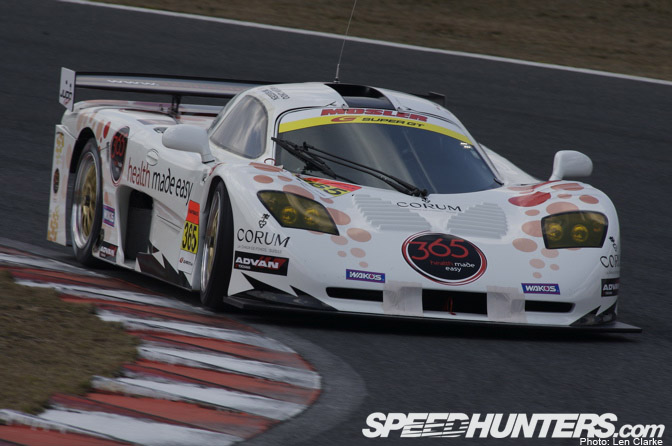 This latest version is the most serious effort by a Mosler-equipped team so far. Let's hope Melvin and Tim have better success than their predecessors. And maybe their involvement in the series will spur on other teams from overseas to take the SUPER GT plunge.
– Len Clarke