There has been a lack of VIP love around here as of late so I thought I'd post a couple of pictures of a car a friend of mine spotted while checking out Japanese car blogs.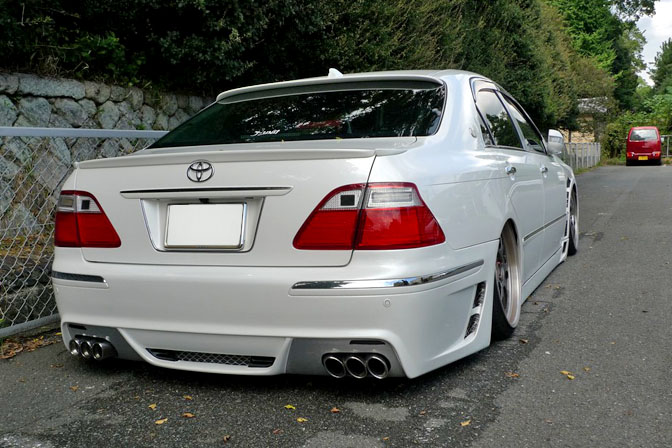 I'm not sure what shop is responsible for this creation or what kit it runs but it's by far one of the most extreme and lowest Crown Athletes I've ever seen. Check out the six exhaust pipes!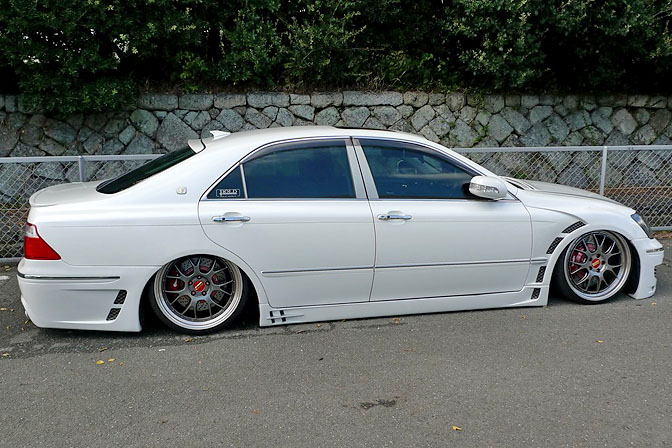 The car is obviously on air suspension and has been dropped right on the ground for these pictures. And take a look at the massive front & rear brakes. You got to love how they do things down in Kansai, it's either all the way, or no way at all. Makes Tokyo feel like a very boring place at times!
-Dino Dalle Carbonare