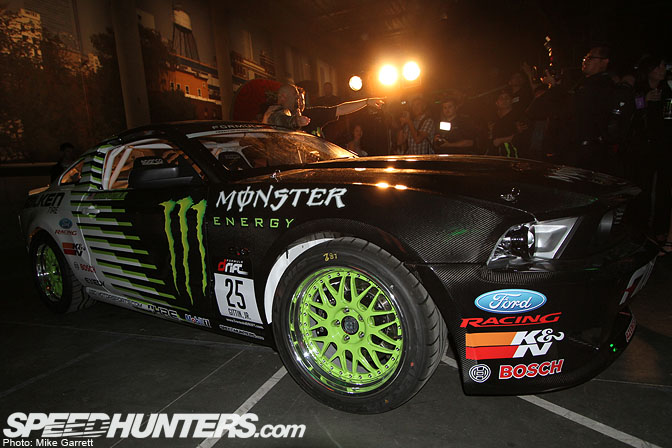 As you've probably heard, last night our friend Vaughn Gittin Jr. held a big shindig at Rob Dyrdek's Fantasy Factory in LA to officially debut his new sponsor and his 2011 competition car. With Monster Energy Drink now onboard as a sponsor, JR has left the familiar blue and teal behind.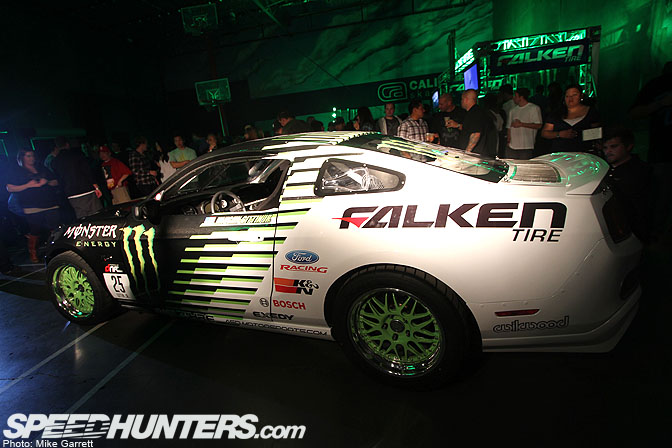 And in it's place, a new livery incorporating the iconic Falken scallops with the signature colors of Monster. Pretty cool eh?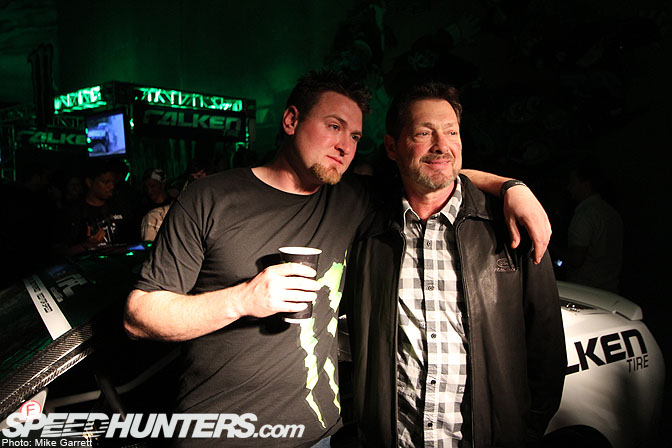 JR and pops pose for a few pictures after unveiling the new car.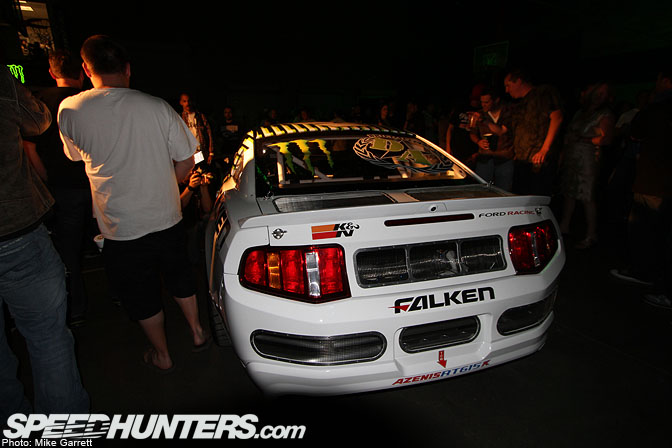 The lighting and crowds weren't ideal for checking out the Brostang in detail, but we thought the new vents on the rear were pretty interesting.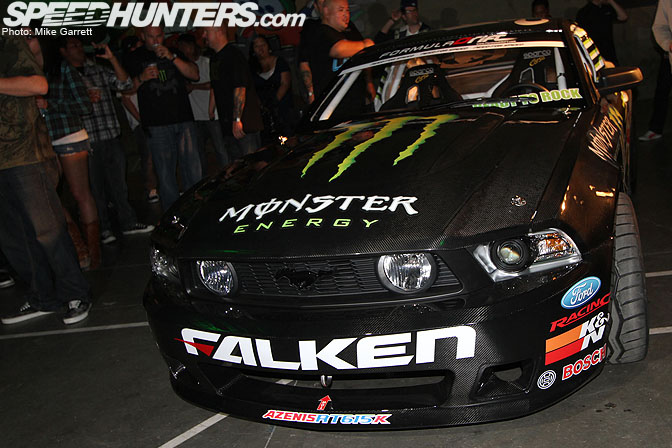 Can't wait to see the new car in action tomorrow in Long Beach.
Congrats to JR and everyone involved with this project!
-Mike Garrett