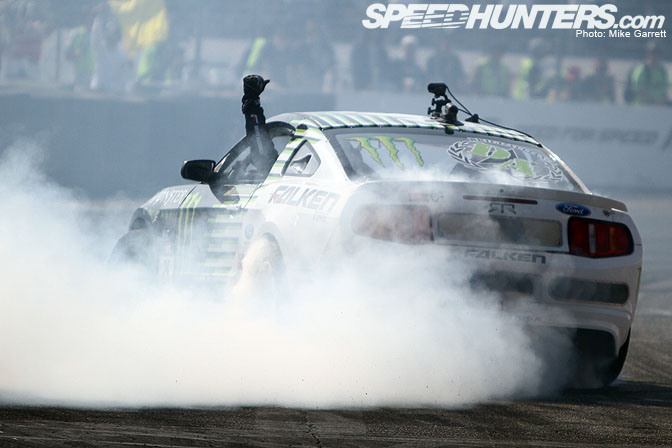 I'm sitting here in Long Beach right now as the Team NFS booth is being disassembled behind me, and wanted to give you guys a quick update with today's results.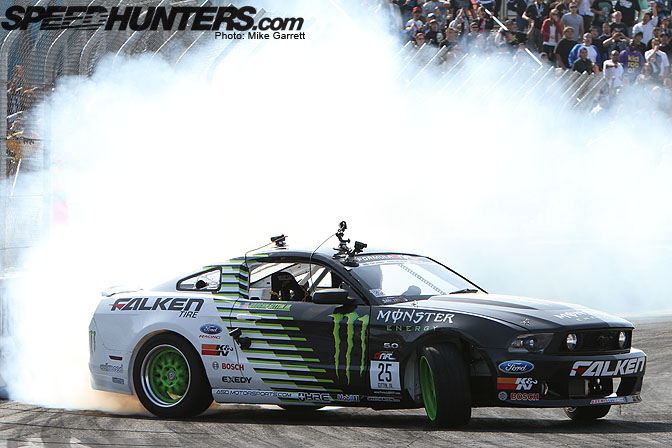 Vaughn Gittin Jr. tore things up all day long, and broke in his new Monster Mustang 2010 with a first place finish.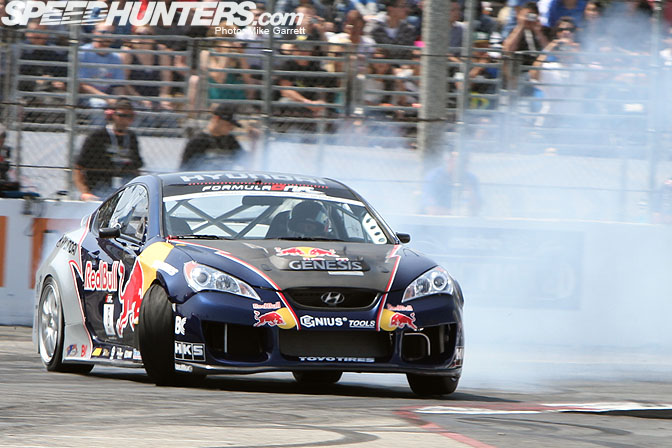 This was after a heart-pounding battle with Rhys Millen, who took second place. Seems like the Red Bull Genesis is for real this year.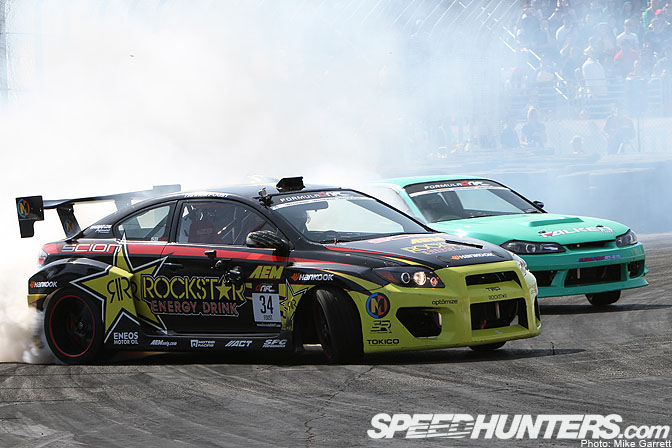 The final spot on the podium went to Tanner Foust, who advanced from a tight third place battle with newcomer Fredric Aasbo.
We'll have an onslaught of coverage from FD Long Beach coming soon, including JR's own guest blog chronicling his win, but for now it's time to celebrate!
Our congrats to Vaughn, Rhys, and Tanner for kicking of 2010 on a high note.
-Mike Garrett