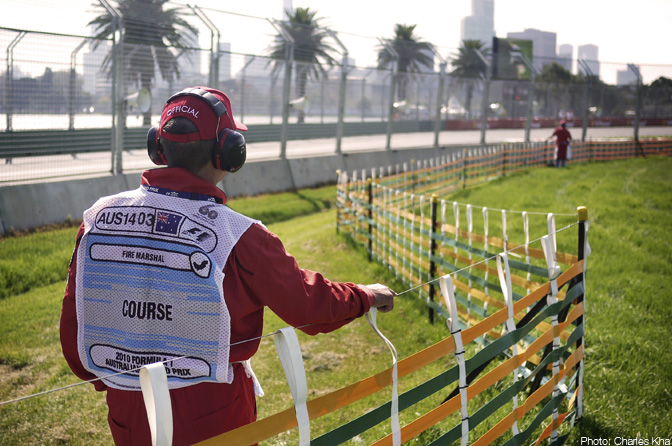 Most people that flock to the Australian Grand Prix are obviously there for the Formula 1 and V8 Supercar action. But for car enthusiasts the event also serves as a gathering of some of Australia's coolest rides.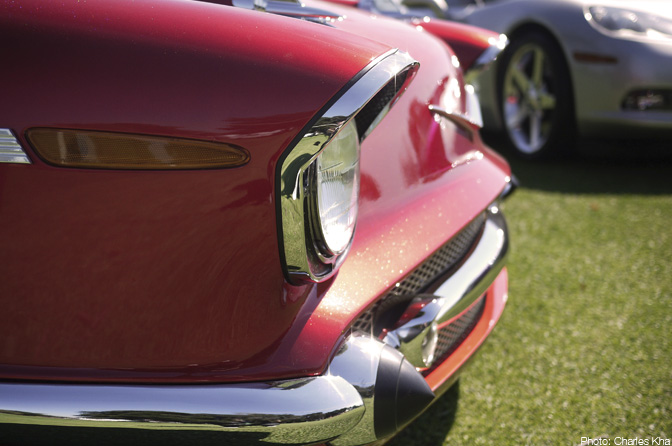 No matter where you look, the surrounding parklands (Albert Park is a public park temporarily converted into a track this time every year) are filled with hundreds of cars on display. The cars on show are eclectic to say the least, with everything from late-model modified street cars to classic cars to historical racers.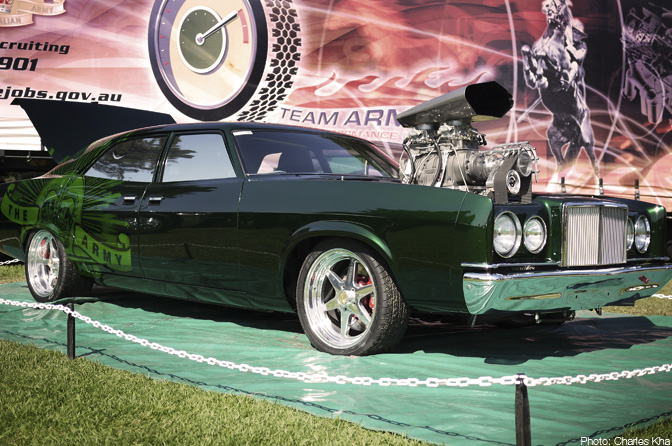 As part of their recruitment drive, the Australian Defence Force displayed their latest creation known as 'Project Digger', which is a heavily modified 1978 Ford LTD.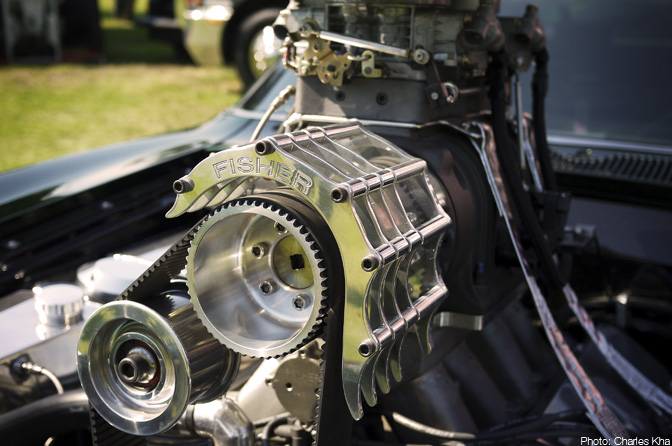 It was built by trainee mechanics from the Army School of Electrical and Mechanical Engineers from Albury-Woodonga.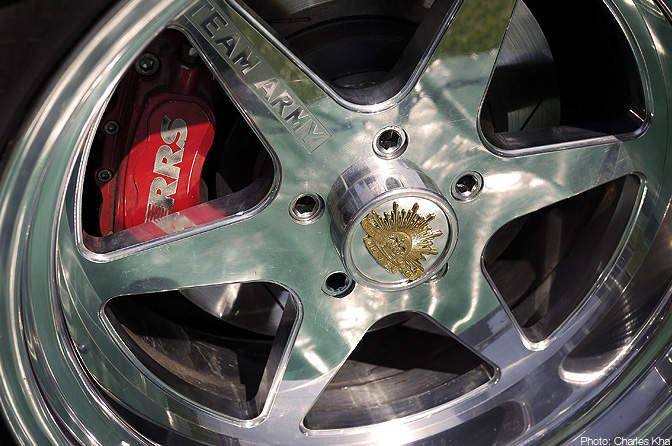 The LTD's build was covered in Street Machine magazine. Check out the custom wheels and center caps.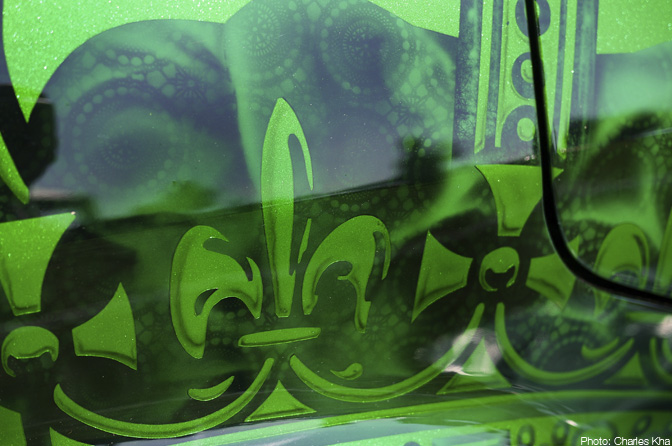 The Team Army logo has been incorporated into the candy-paint graphics.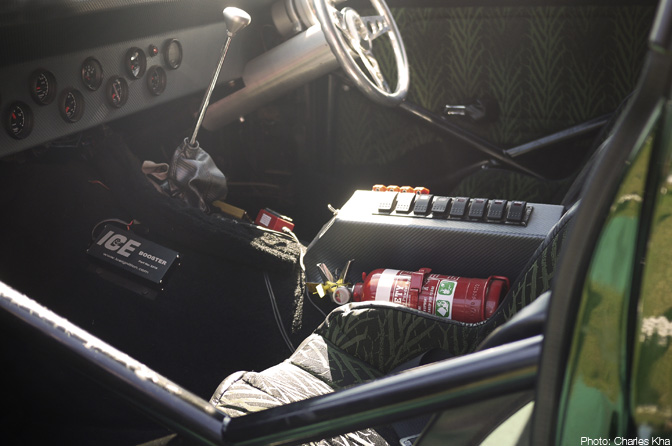 There's some pretty serious hardware in 'Project Digger' as it's been built for demonstrations at events such as Summernats.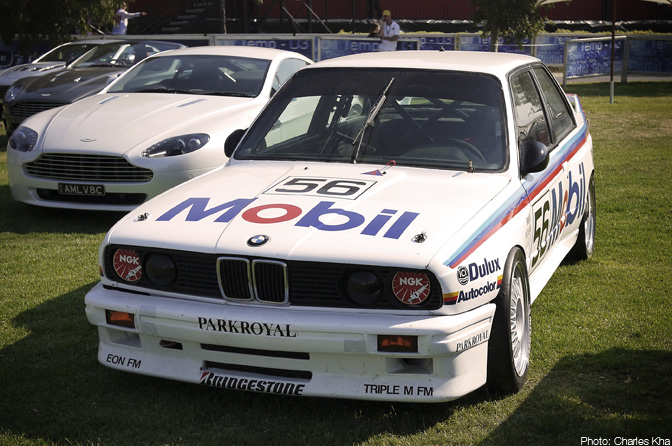 There are still plenty of E30 BMW enthusiasts in Australia.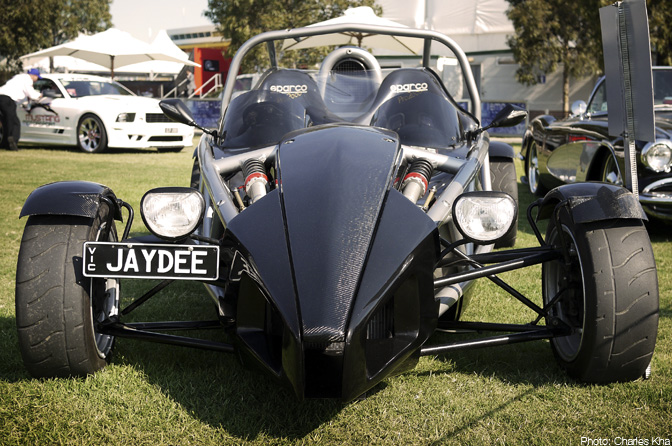 Most people would say the Ariel Atom is a frightening enough car as it is; but I guess there are some out there who are insane enough to modify them. This owner purchased his Atom four years ago, before comprehensively rebuilding it to his specifications. The wheelbase has been extended by 10-inches to improve weight distribution and alter the roll centers (it's registered 1.2G in tentative cornering tests). The Type R motor has been fitted with a Rotrex Supercharger and MoTeC ADL2 ECU. It covers 0-60mph is 2.8 seconds.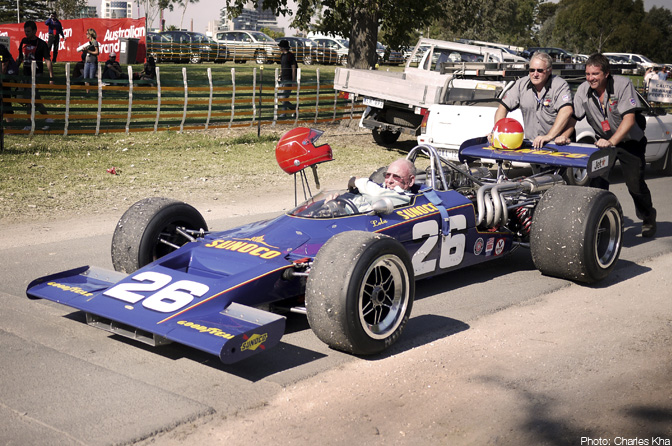 Away from F1's Paddock area, the support racers have to make do with less glamorous pit areas.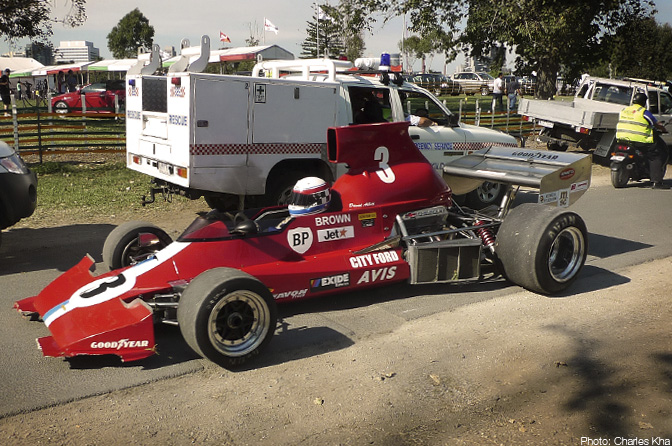 One of the most popular side-acts is always the Formula 5000 Tasman Cup Revival series. I really love seeing the cars of yesteryear plucked out of museums and put through their paces.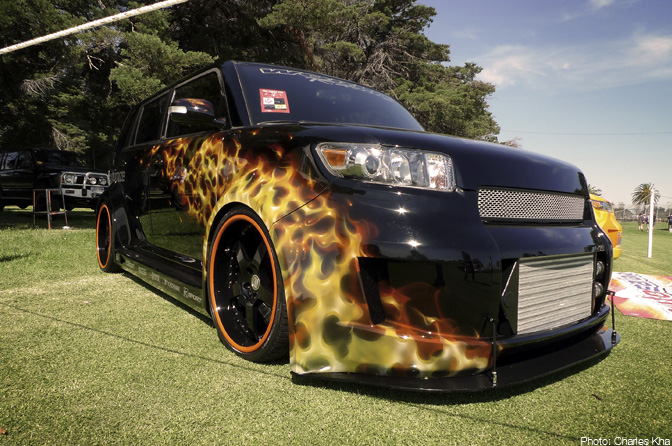 Toyota shipped in two Scions from the U.S. in the lead-up to its Australian launch (under the model name 'Rukus'). Here's Chris Rado's xB which was displayed alongside the Fujita xB in Auto Salon's display area.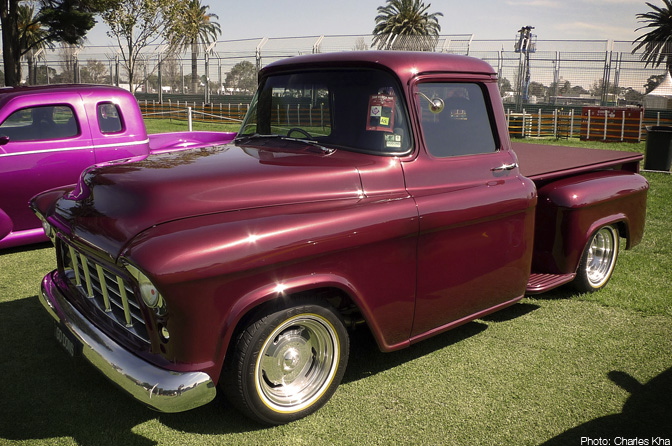 Restored classic pick-ups like this are a rare sight Down Under. This '55 Chevy was beautifully restored.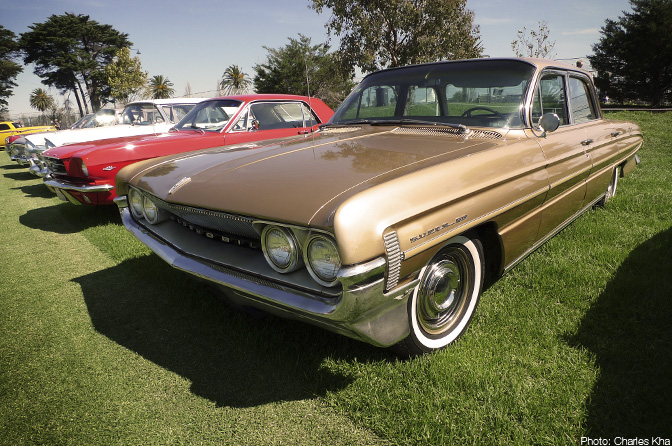 Just a few meters away was this Oldsmobile Super 88.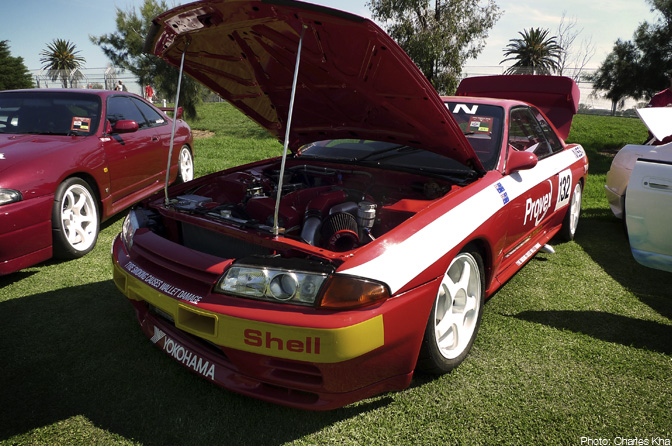 Privately-owned R32 Skyline GT-R built to resemble Mark Skaife's all-conquering 'Godzilla'.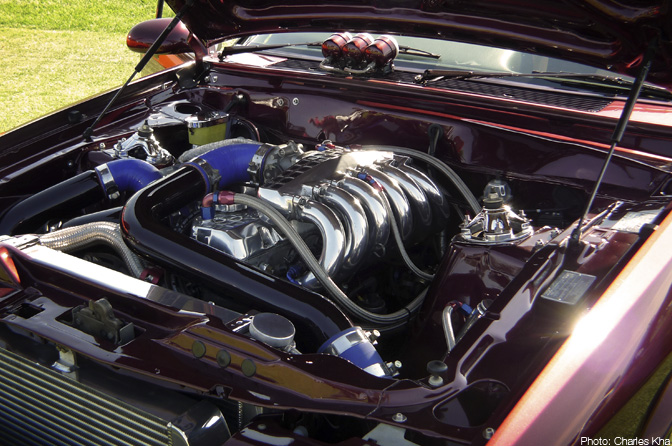 Awesome engine bay presentation in this Ford Falcon.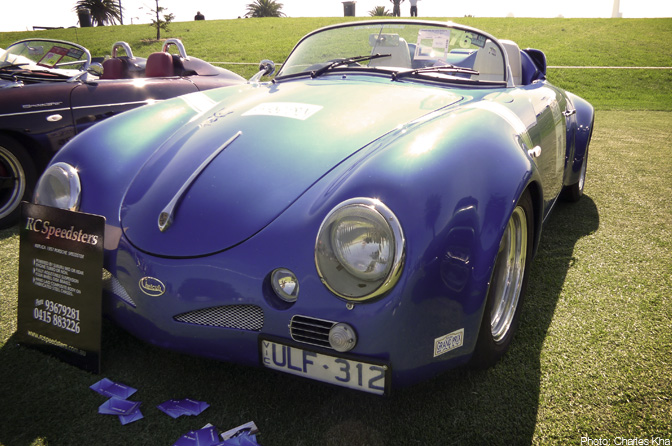 This custom built speedster was hand-made by Reno Chetcuti. I had the chance to chat to him a couple years ago, and he's one of the most passionate enthusiasts I've ever met. He campaigned this blue speedster in the 2003 Trading Post Grand Prix Rally, which is powered by – wait for it – a Subaru EJ20 from the WRX.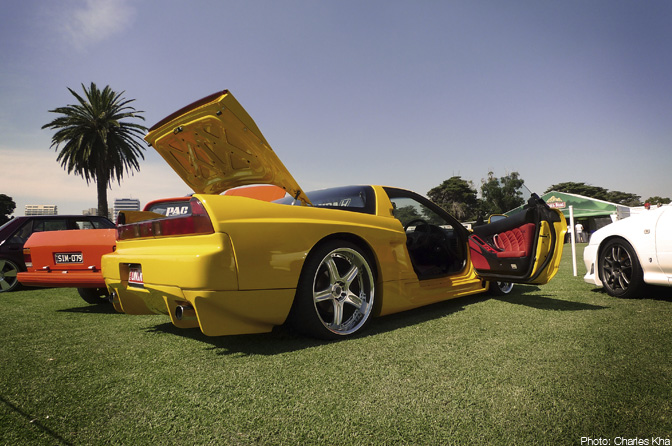 Wide-body Honda NSX fitted with GT-Cs.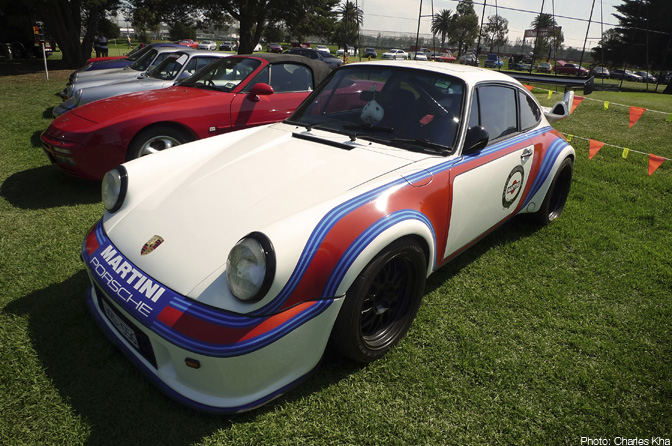 Privately-owned tribute to the classic Martini Porsche 911 Turbo racer, complete with two-tiered wing.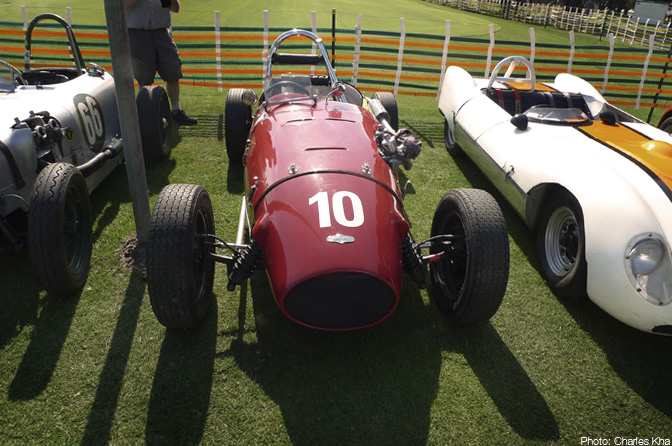 I would give my right arm to get behind the wheel of this '56 (pre Elfin) Cooper Butler on cross-ply tires!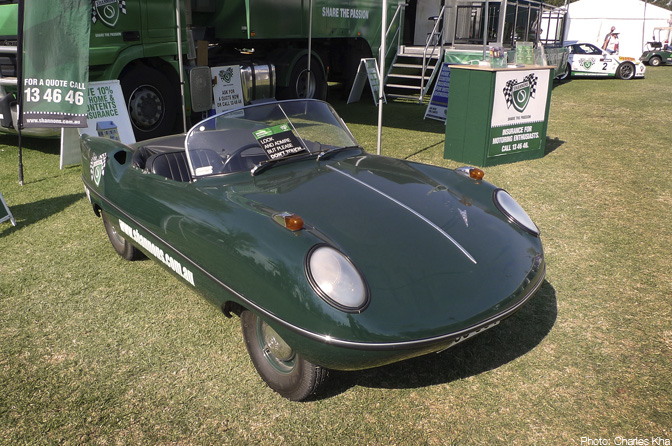 Shannons Insurance always hosts a mouth-watering line-up of historical cars, including this Goggomobil Dart.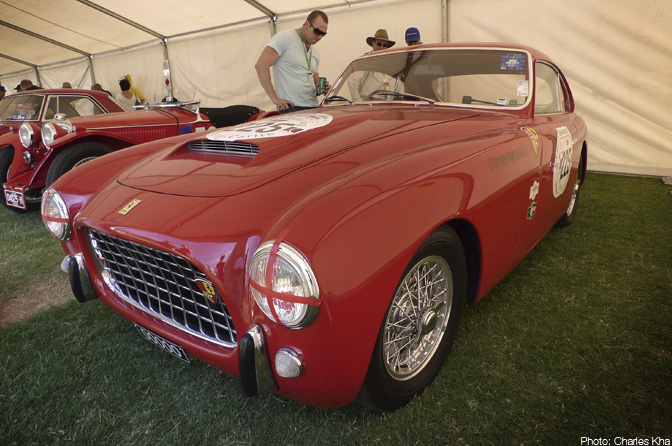 There were numerous classic Ferraris as Shannons' theme was 'Celebration of Italian Motorsport'.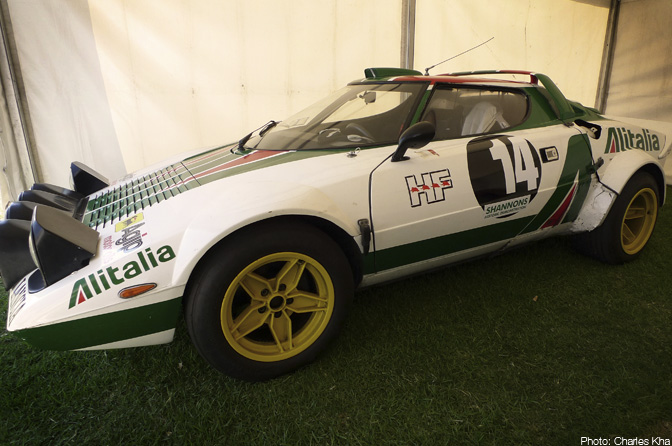 Lancia Stratos Gr 4.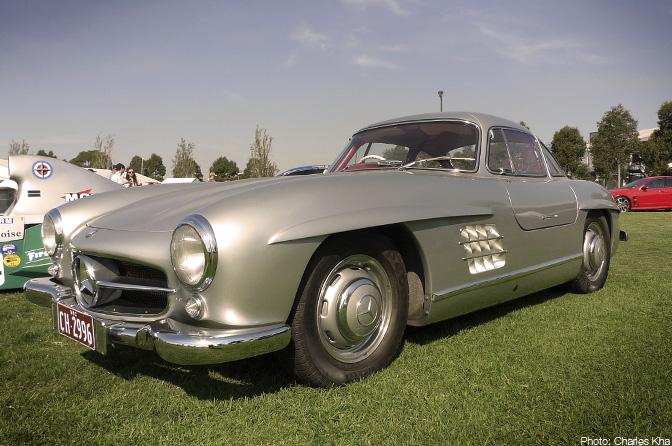 An original Mercedes-Benz 300SL gull-wing, which was displayed just behind the Paddock Club area.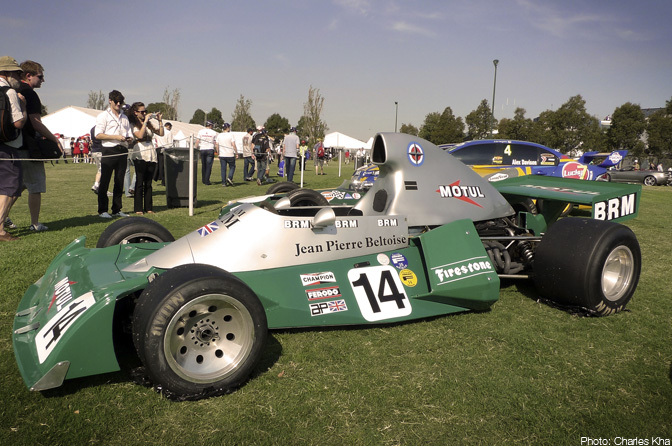 Correct me if I'm wrong, but I believe this is the V12 Team Motul BRM 201 that raced in 1974.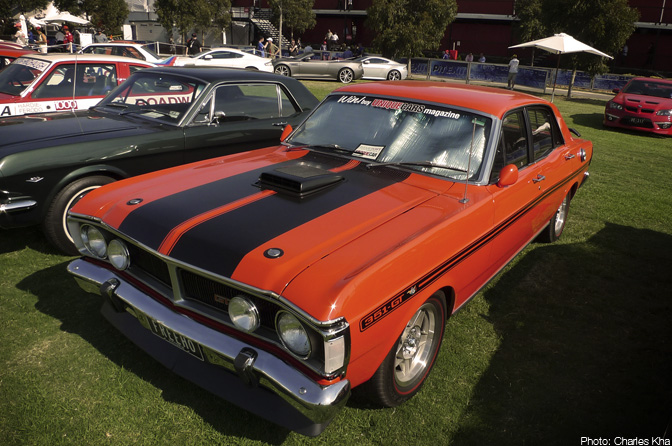 Arguably the most iconic Australian muscle car is the Ford Falcon GT351. Mint condition examples have been fetching six-digits at auctions.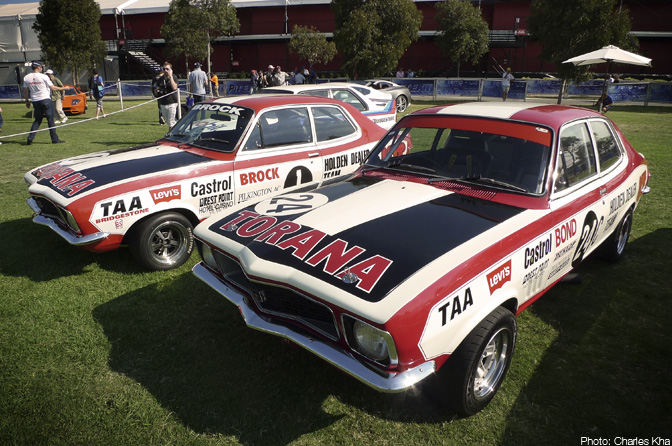 The legendary XU-1 Toranas that raced around Mount Panorama in Bathurst during the early seventies.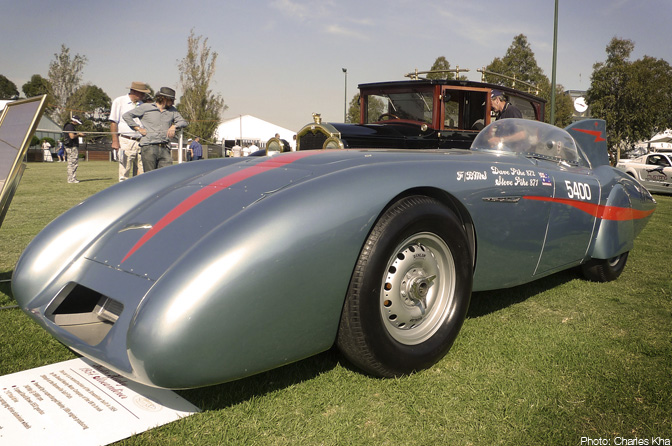 This is a replica of the famous 1954 Healey 'Streamliner' that was campaigned at the Bonneville Salt Flats. 
Charles Kha