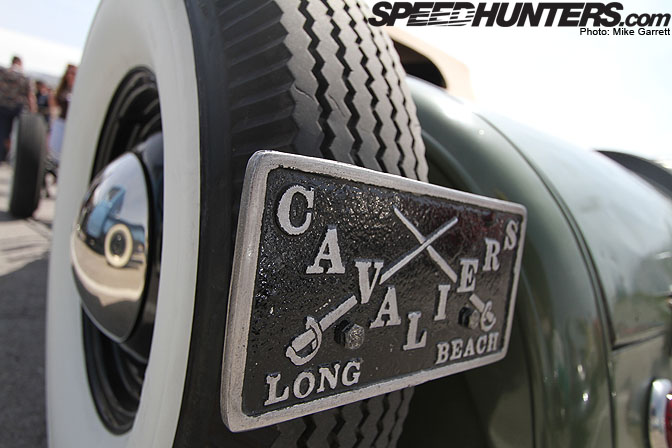 One of things I've really grown to appreciate about the traditional hot rod and custom scene is the details – the design of the period carburetor setups, the intricate paintwork, and most of all the car club plaques. As I walked around the Viva Las Vegas show a couple weeks ago, I thought it'd be cool to gather some of these "detail shots" and put them up in a separate post.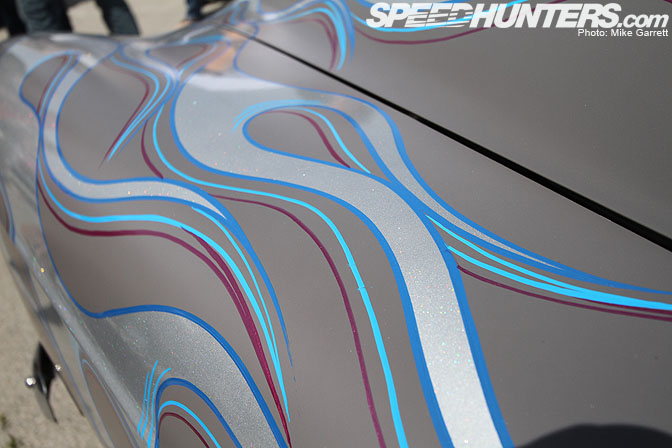 Now I know these posts don't generate the same response as one about a hella flush JDM machine, but to me this one of the most vibrant parts of global car culture.
Even if you aren't a fan hot rods and customs, there's lots of inspiration to find here.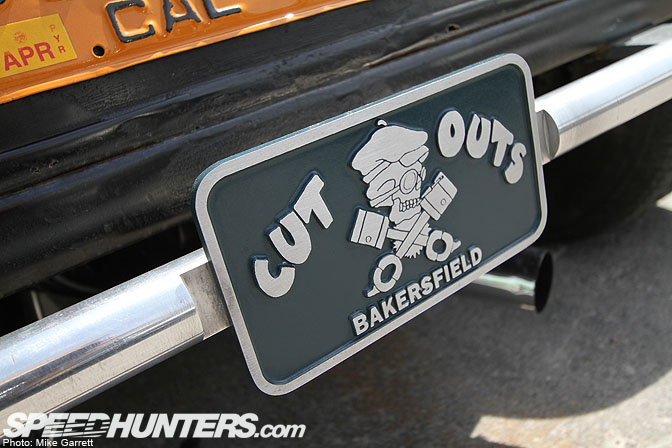 Checking out all the different club logos is one of my favorite parts of these events.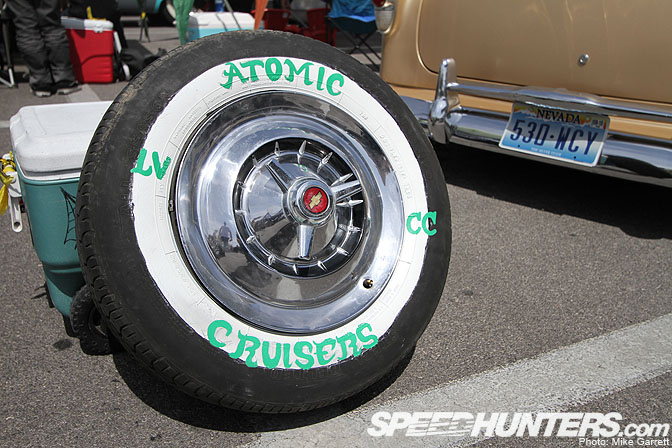 Some of them were local to the Vegas area…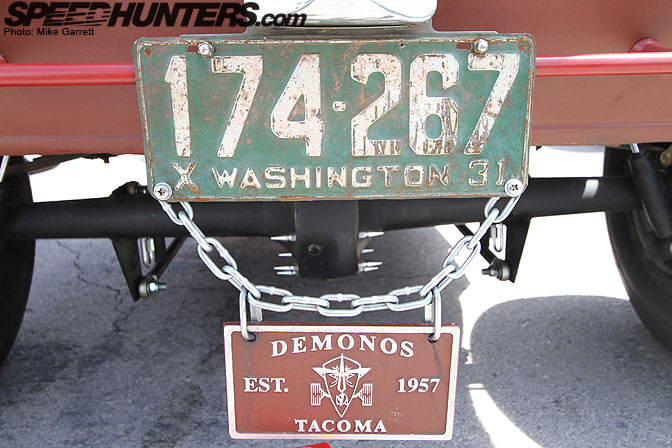 …while others made long road trips to get there.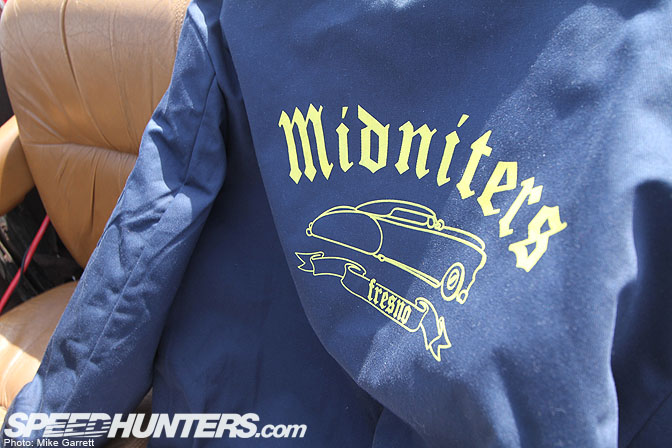 I think we should have some cool Speedhunters jackets made, kind of like this…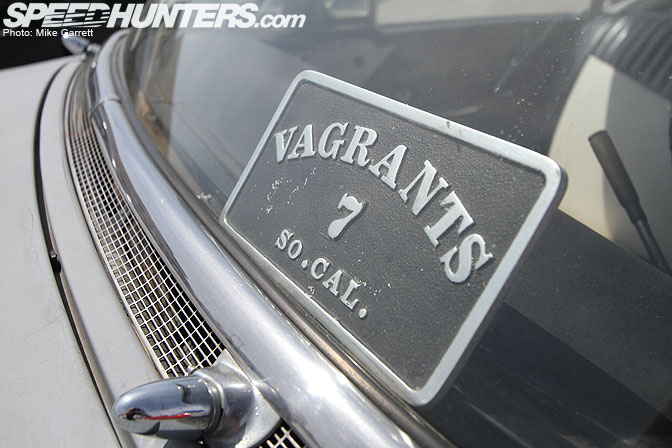 Vagrant – One who wanders from place to place without a
permanent home or a means of livelihood.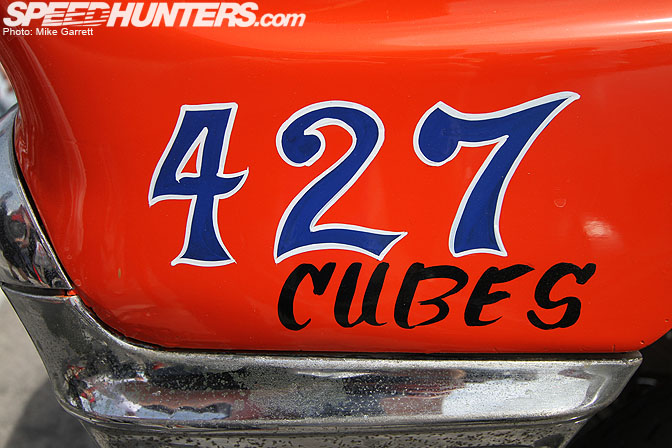 Who needs liters when you can have cubes?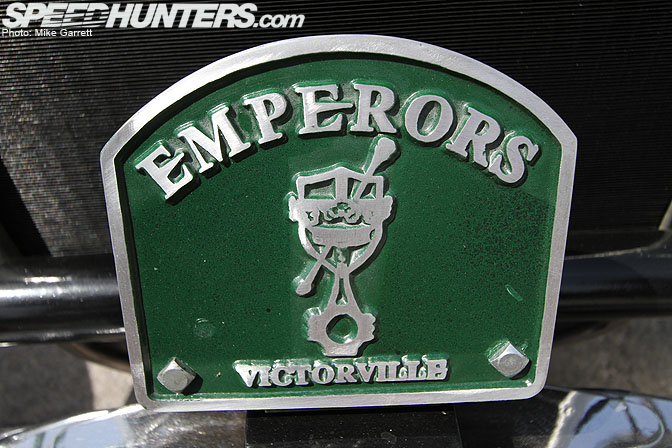 SoCal High Desert represent.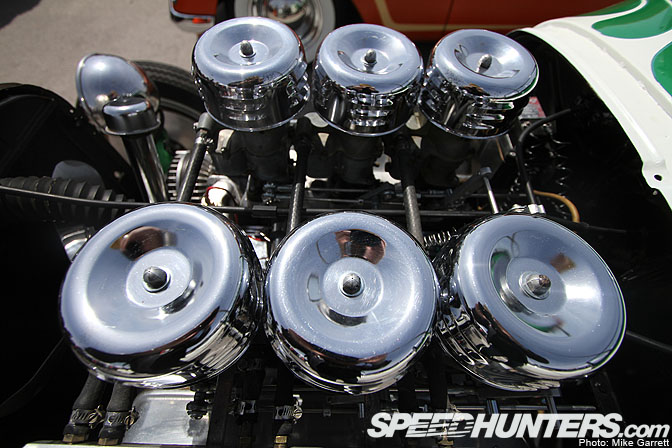 The beauty of carburetion.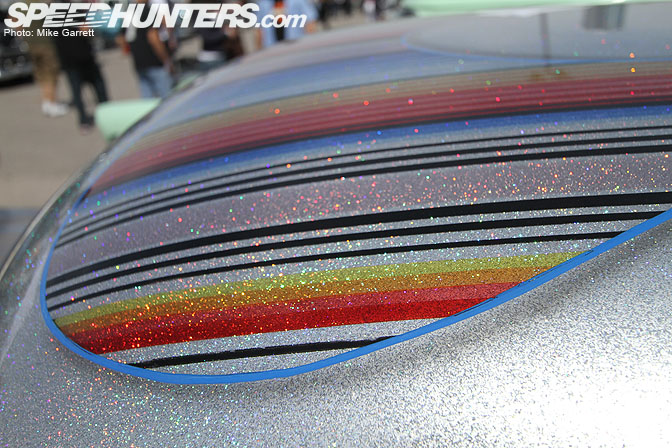 You can never have too much flake.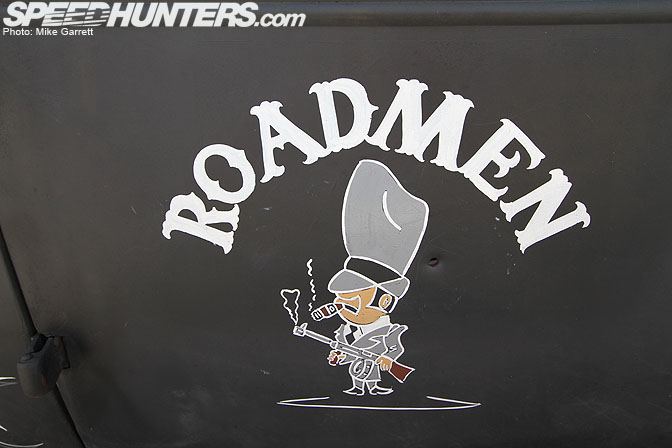 Some people choose to rep their club with some artwork on the door.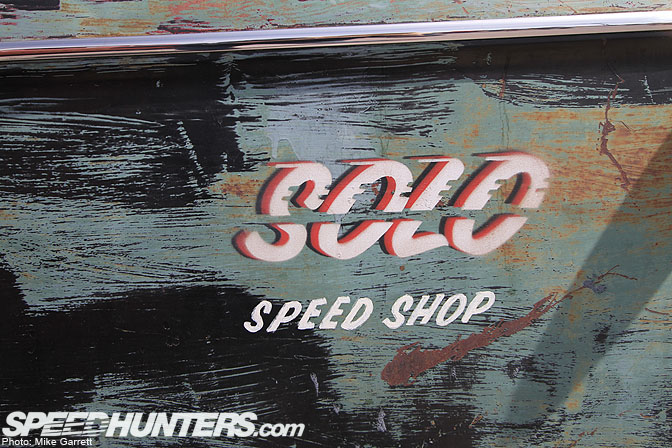 This was painted on the side of a Willys gasser.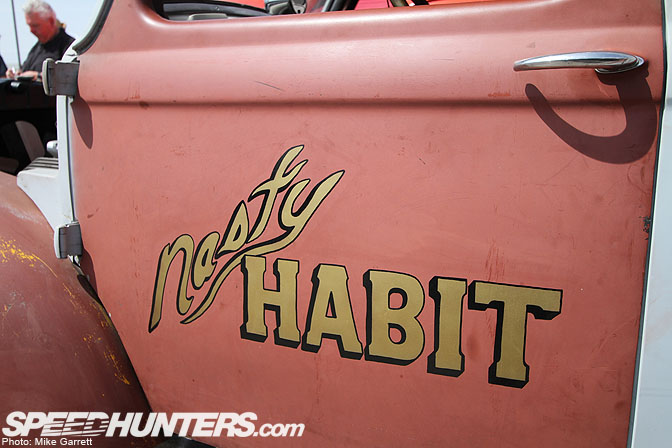 As was this…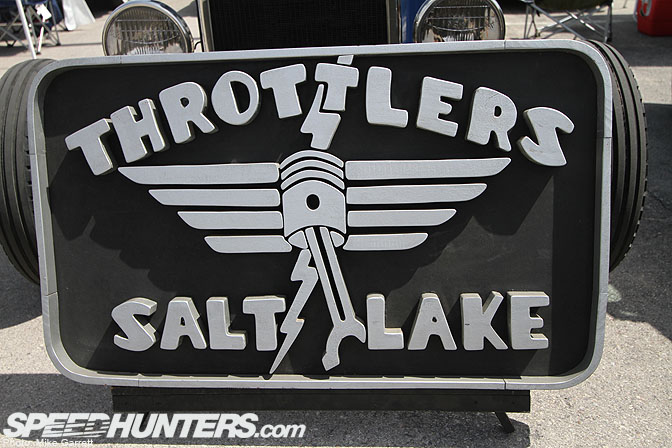 Representing the land of Bonneville.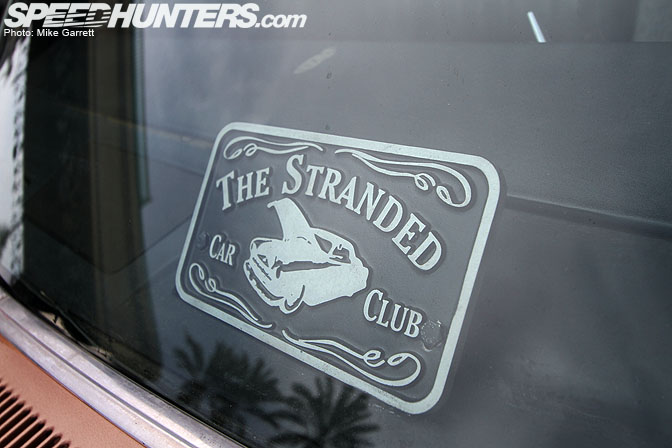 Somebody call AAA.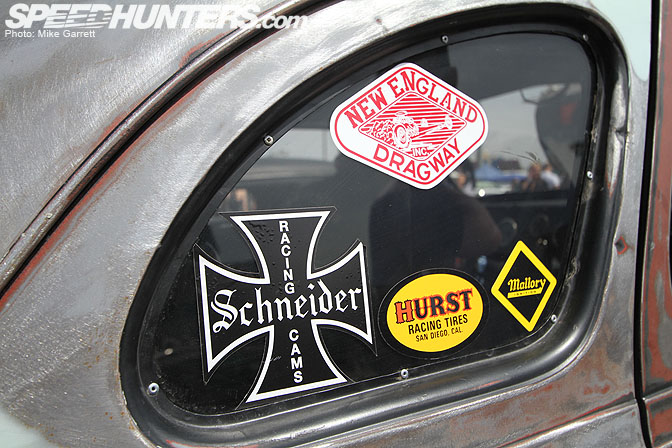 Stickers anyone?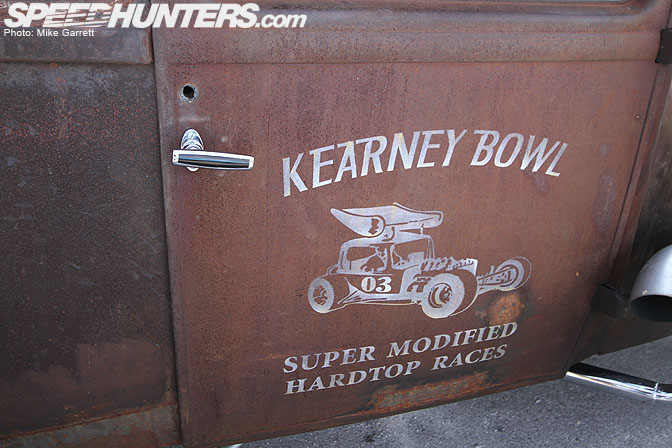 Long defunct race tracks go hand in hand with old hot rods.
The Shifters CC was actually in charge of putting on the car show at Viva Las Vegas.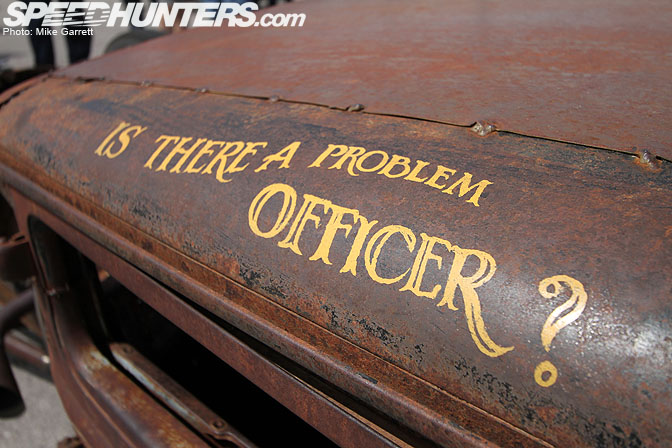 Uh, no caption needed on this one.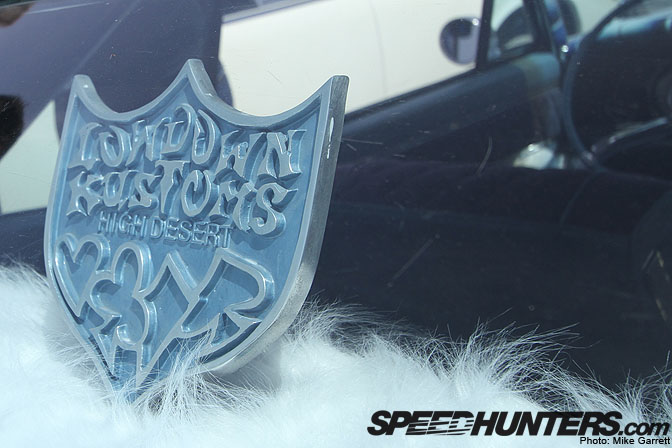 Furry.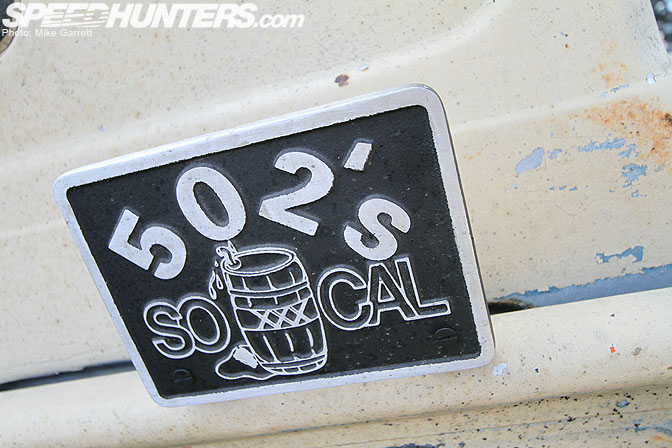 Another club that made the journey from Southern California.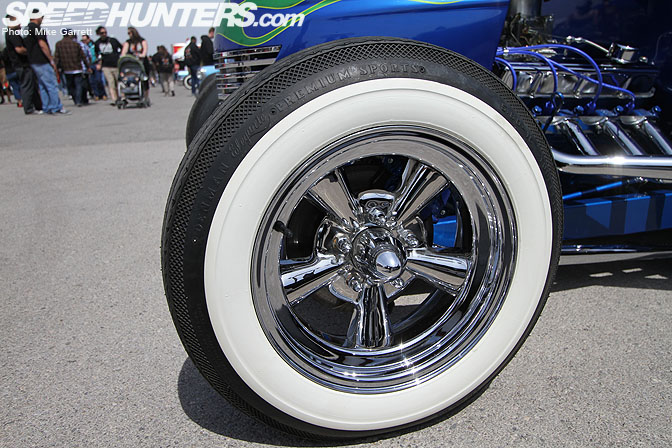 Wide whites and Astro Supremes….timeless.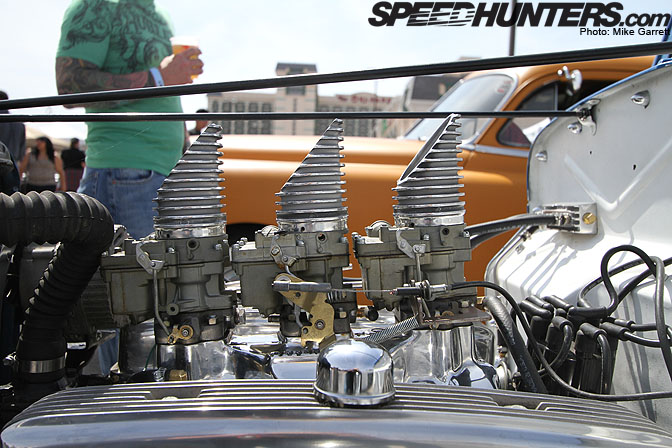 OK, that will do it for my Viva Las Vegas show coverage, with the exception of a couple Car Spotlights coming later.
Now back to sorting through FD Long Beach pictures.
-Mike Garrett