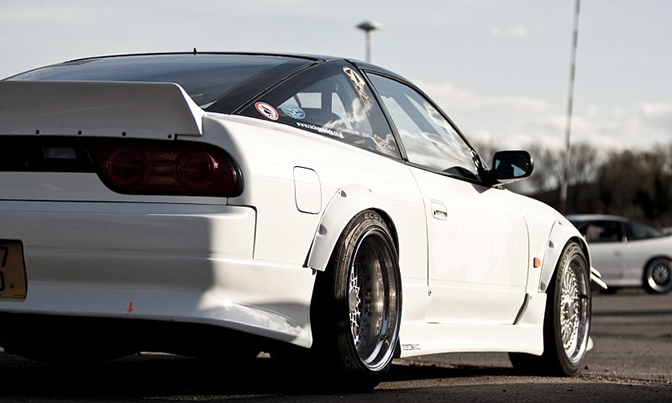 You'd be mistaken if you thought these photos were taken at an exotic location in Japan. They were in fact taken in Milton Keynes, in the United Kingdom on what looks like the first sunny day of the year.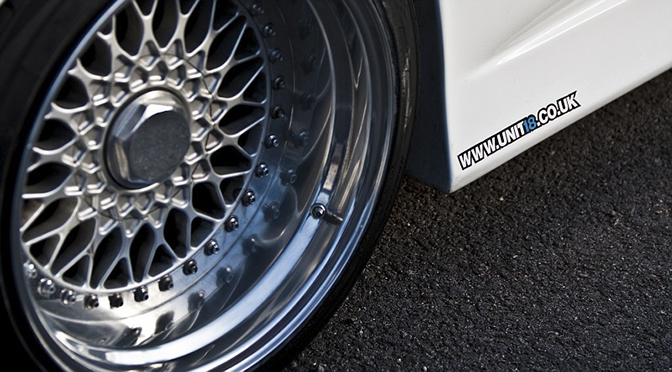 The event was just a gathering of a local club of sorts, the Okishima Program. A group of enthusiasts who love their cars, some good stance and nice styling. Just a bunch of like minded people with interests in grip and drift alike.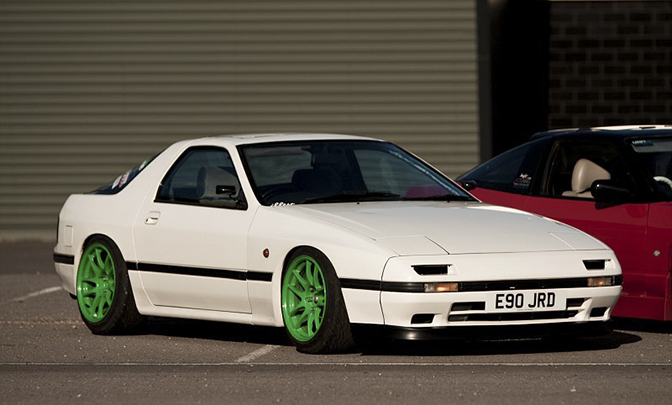 Take this FC for example. Nice, clean, cool wheels and a decent ride height.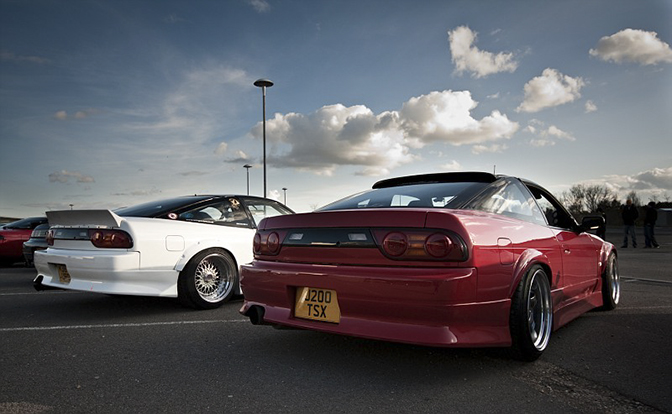 Loving the spoiler options here on both cars along with the wheels and bodykit choices.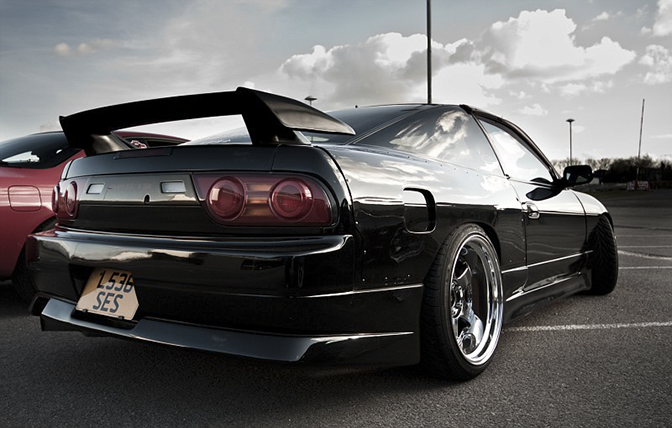 Like the Irish scene, the UK weapons of choice are usually Nissans of one sort or the other but rarely do they ever look this good.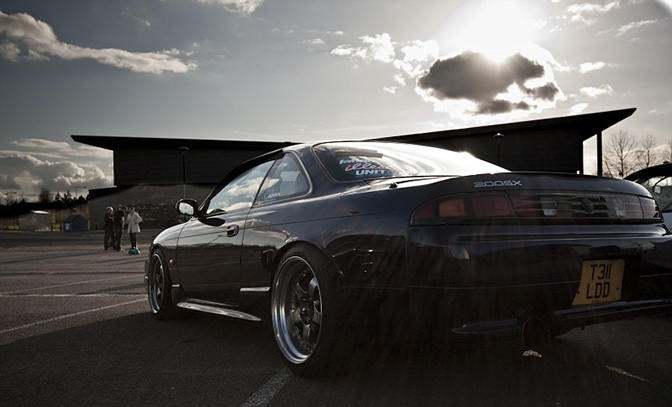 Maybe if it was a little bit lower, but I can sympathise with these guys as the roads in both countries are pretty poor. Still looks awesome.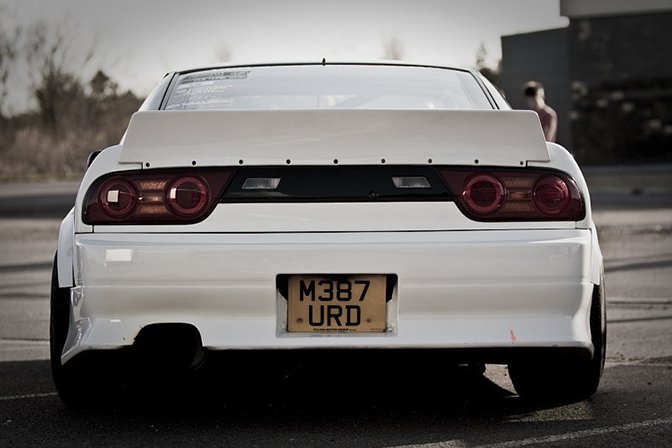 I'm going to go out on a limb here and say this is probably my favourite S13 ever. I just love everything about it.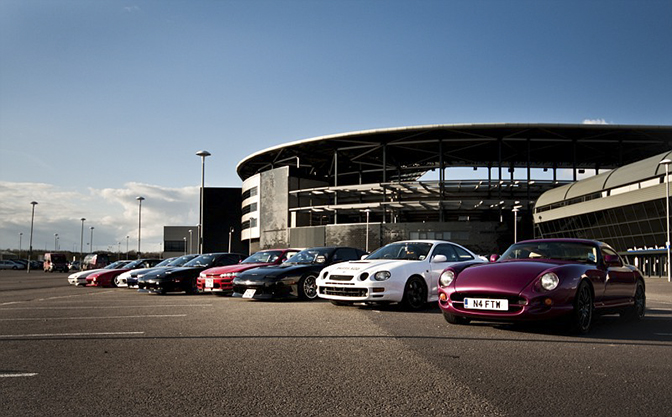 I'll leave you with this closing group shot, where some cheeky sod in a TVR snuck in.
UK Driftographer Stephen Brooks put together a cool short video which you can view here.
Thanks to Jordan Butters for the photographs !
- Paddy