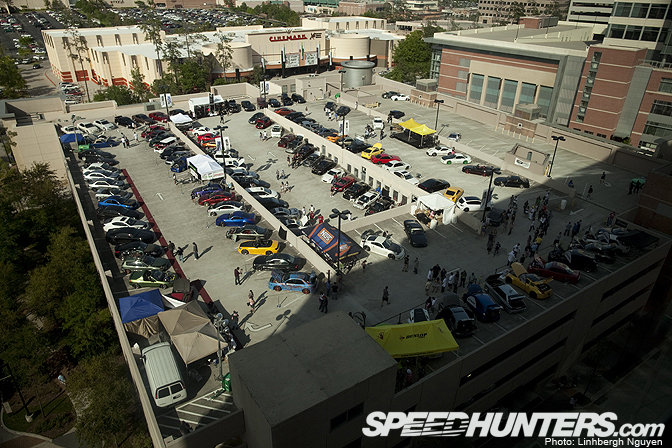 Peering down from the 14th floor of the hotel, you can just see the car show that is Import Reactor. The top floor is visible is just a one third of the actual car show. The show continues down two more floors!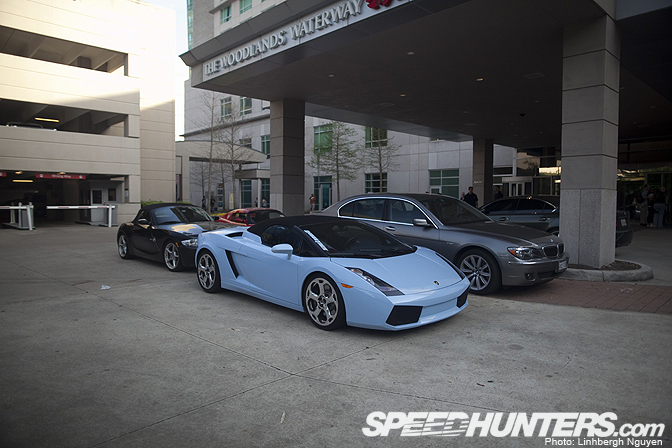 But, as you make you way to the car show in the parking garage, you pass through the hotel's valet parking which is filled with a plethora of exotic cars. Take this baby blue Lamborghini Gallardo Spyder for example. I've never seen this color on a Lambo before –I love it!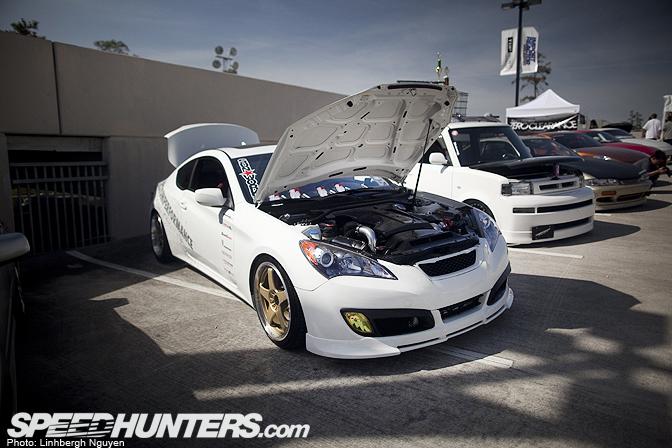 While on the show floor, this Hyundai Genesis coupe caught my eye. Stock coupes already look really good so a little bit of modding makes them look even better.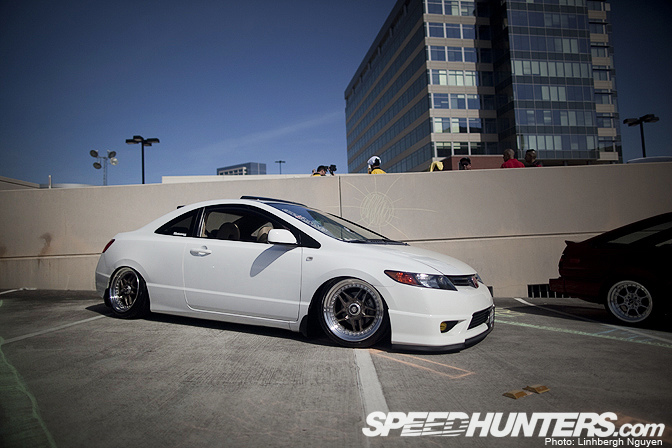 Hellaflush has left the west coast and has touched upon the Lone Star State. This Civic pulls off the wheels and stance very well.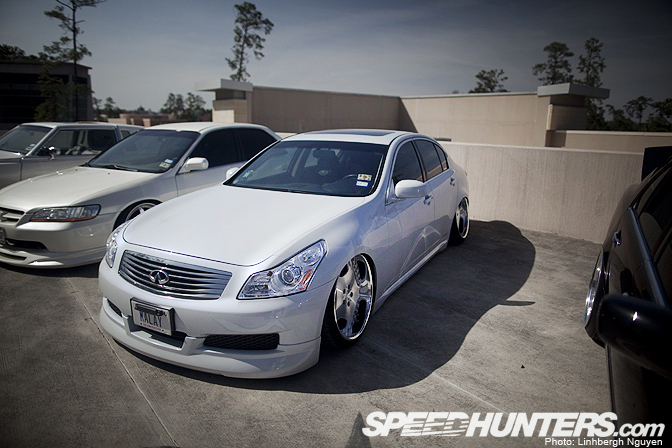 Here's a familiar car! This is Zeem's G37. You can check out the full feature here.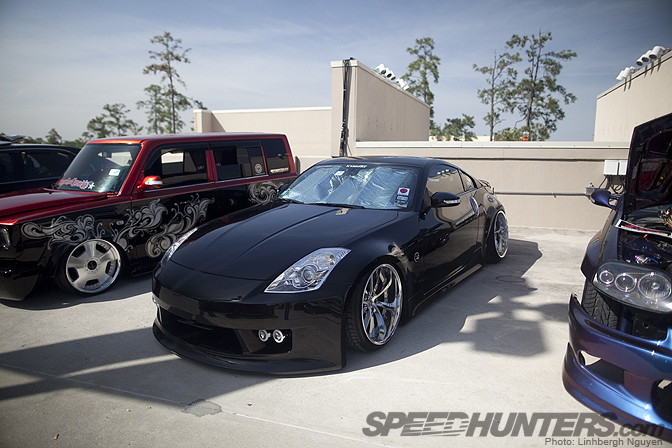 And here's another familiar face. Last time we saw John Giggle's 350z, it was stock bodied. Now its completely kitted out and it looks just marvelous!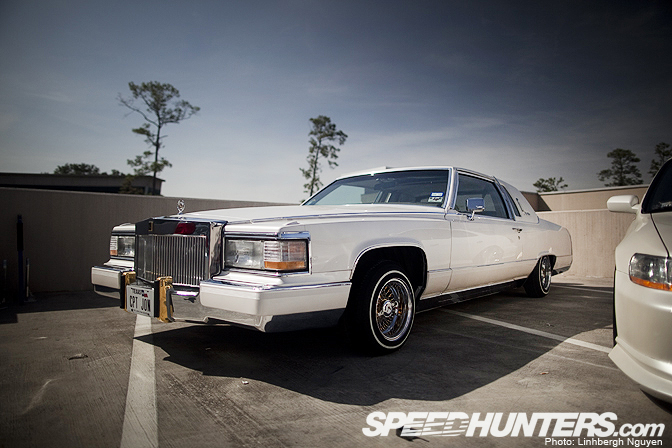 Another totaly-not-an-import-car car. But how can you not like an old Cadillac like this?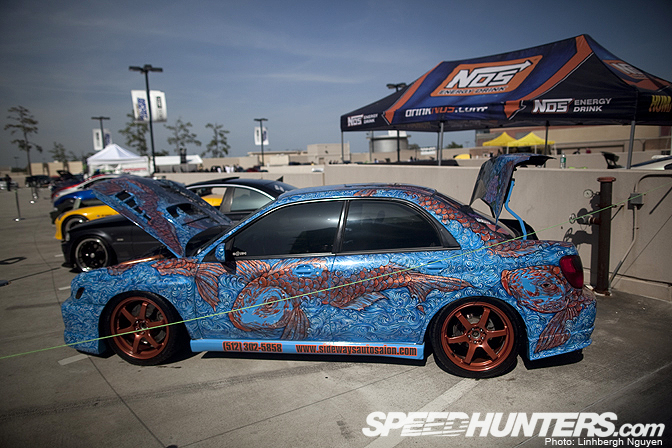 This Subaru gets mad respect points from me. The carp design is not a vinyl overlay…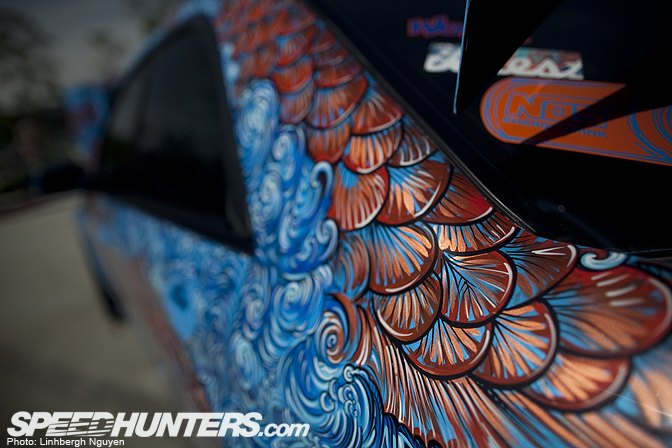 … it's handpainted –the whole damn car.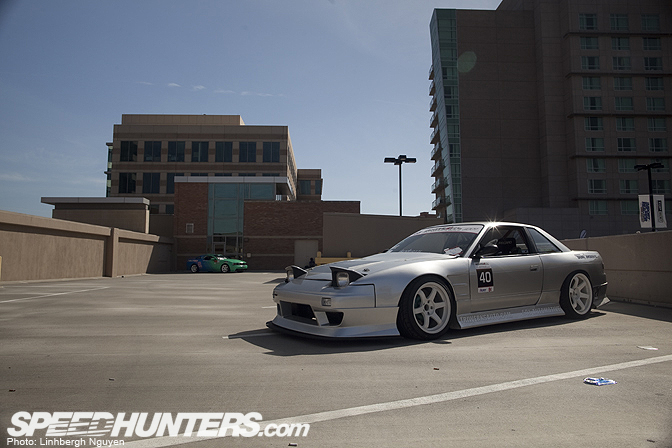 Steward Leask's LS1 powered S13 coupe won the "best drift car" category. But his car was also the only drift car in the show also….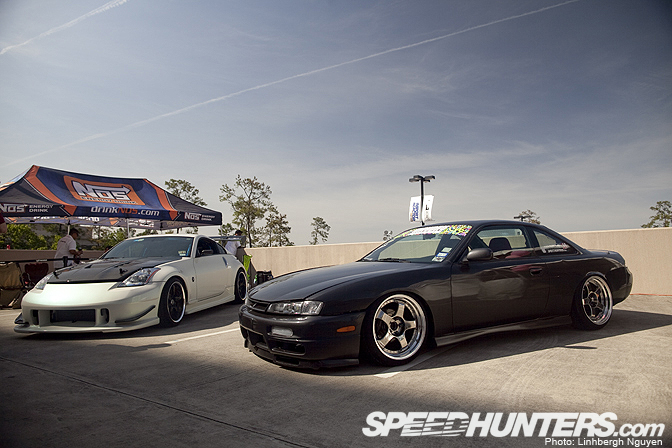 I heart this slammed zenki S14 on SSR Professors.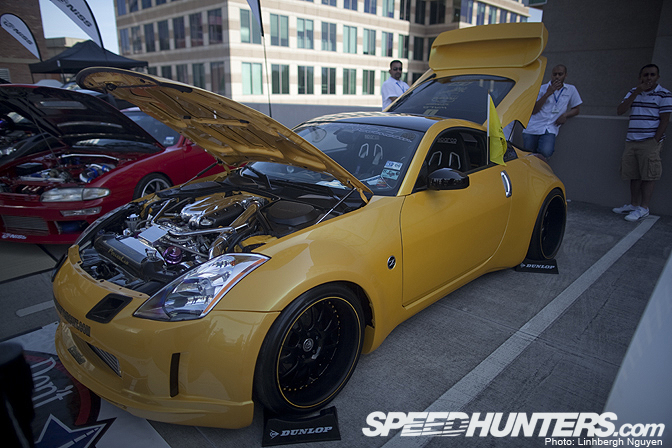 This widebody 350z is something else. It has amazing presence.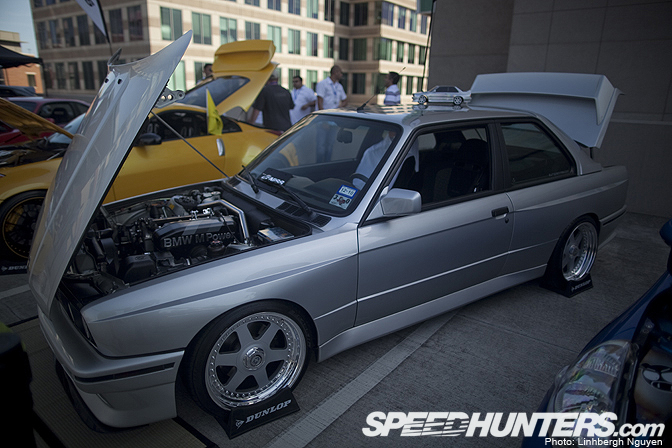 Here's a super clean E30 M3.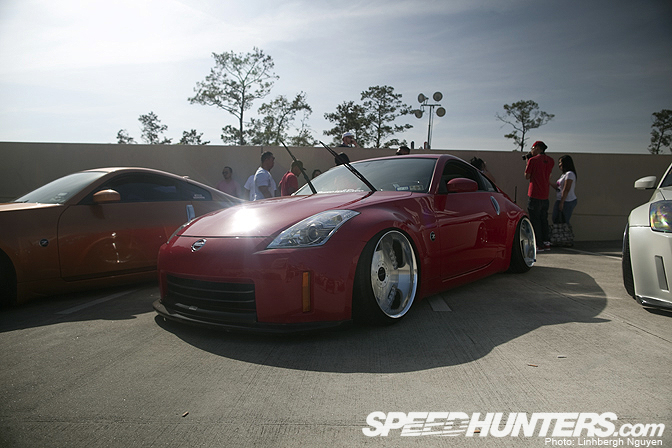 … and one more super slammed 350z.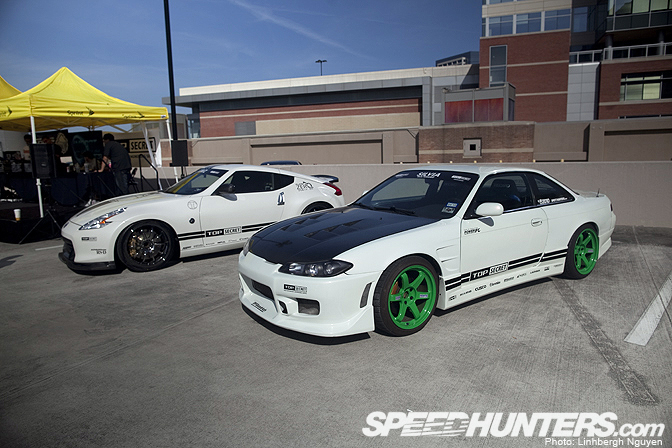 Shhh….! Don't tell anyone, but these cars are TOP SECRET, okay? Car features for both of these cars are coming very soon to a Speedhunters blog near you.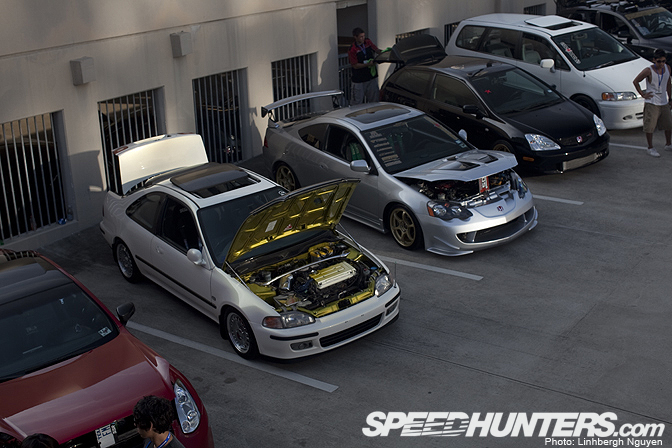 Import Reactor had a fantastic turn out. The overall quality of the cars that showed up were executed with good taste.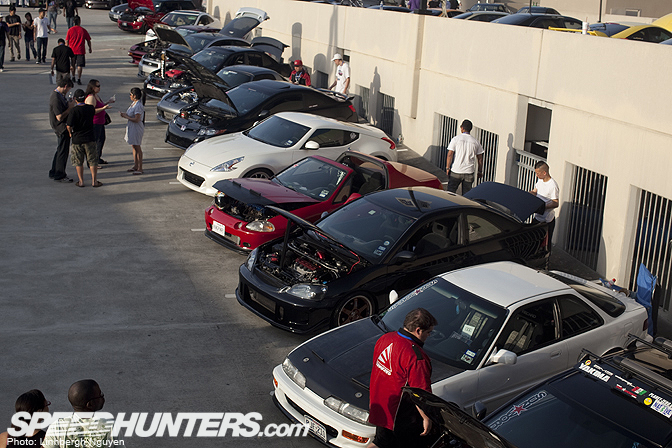 But the most important part about a car show like Import Reactor is all about bringing the community together. Bringing a whole spectrum of folks with one big shared interest into one place created some amazing energy. Everyone got a long, everyone shared their stories, shared their knowledge, and any question was answered with the utmost respect.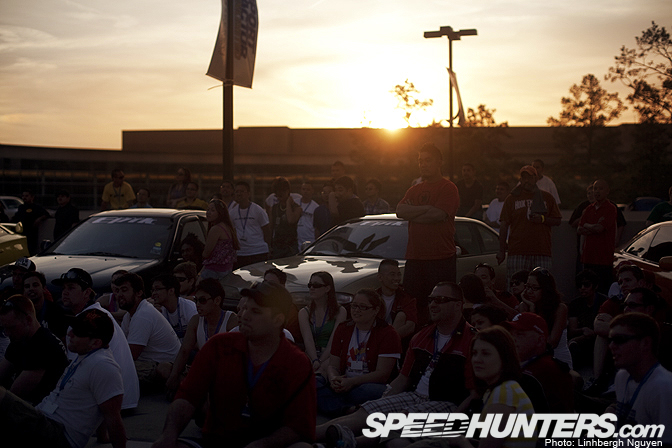 It's always that sense of community that brings people together. At the end of the day, when the awards were all being handed out, it was rather moving to see everyone gather around to congratulate one another on their respective awards. None one walked off after they received their trophies. That's what these shows are really about. All the fantastic cars to see is just a plus, but what it really boils down to is the sense that everyone shared the experience together. The love for cars will always be there but the bonds of a great community is even stronger….
-Linhbergh
P.S. I'd like to thank John Leigh and everyone at Planet Zero/Anime Matsuri for their wonderful hospitality during my stay in Houston.