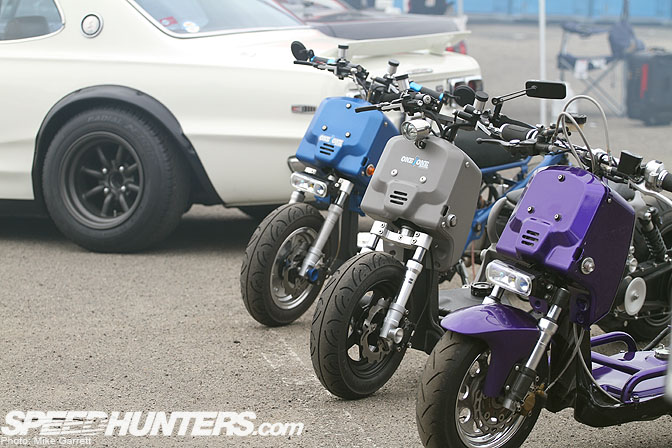 Nearly all major drift events are accompanied by a car show of some sort. Usually these gatherings are mere sideshows to the action on the track, full of "tricked out" relics of the tuner scene, but Fatlace is out to change that.
Based on the first of the Fatlace 1 of 1 Car Shows, Mark and company seem to have succeeded.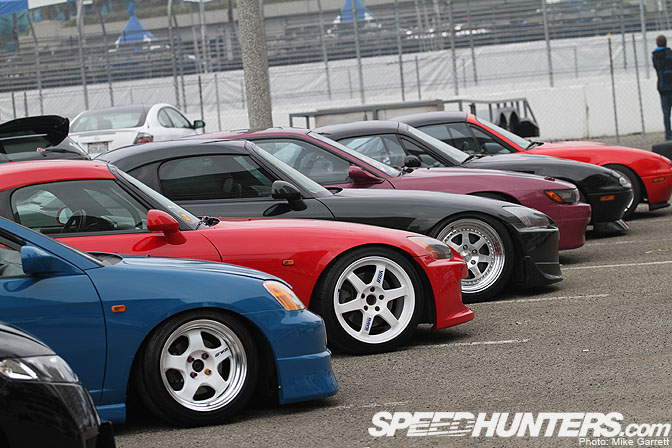 I was only able to take a quick walk through the show on Saturday morning, but it was more than enough to see that this was a gathering of high quality cars.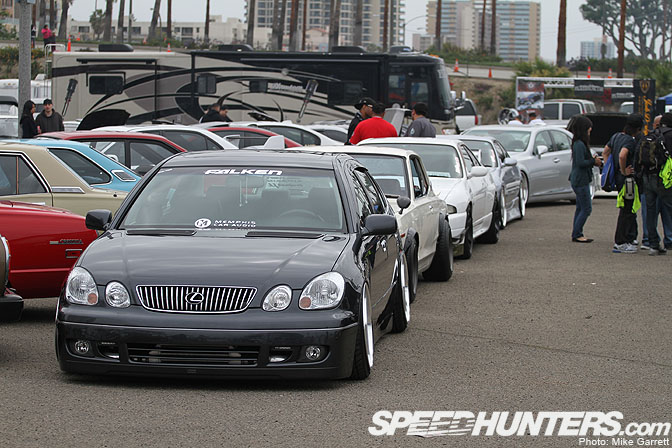 There was a bit of everything really.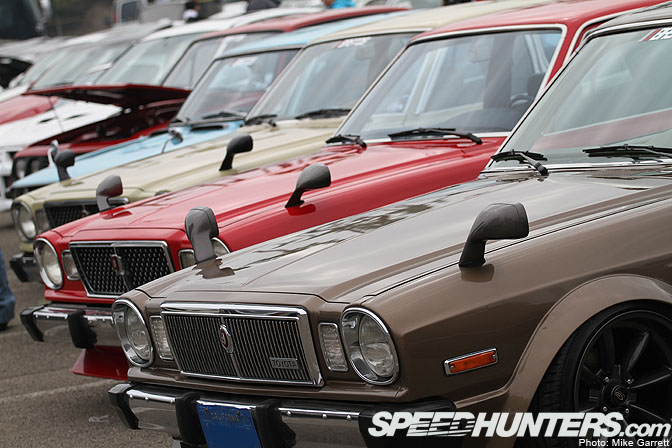 From nostalgic Japanese machines…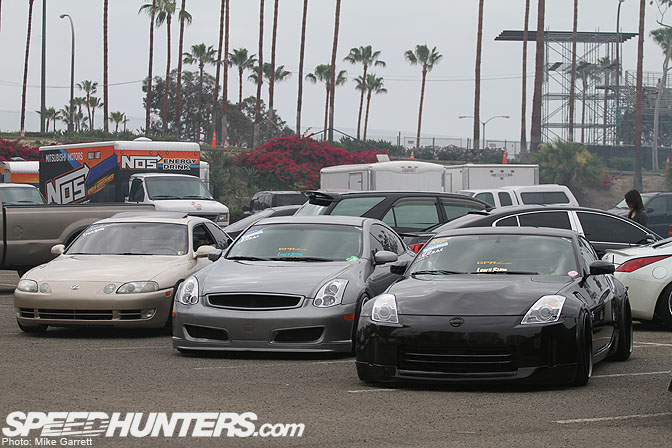 …to modern Japanese machines…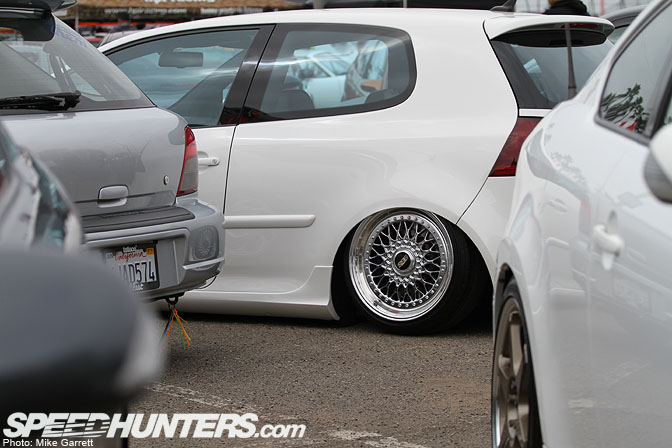 …a few European cars…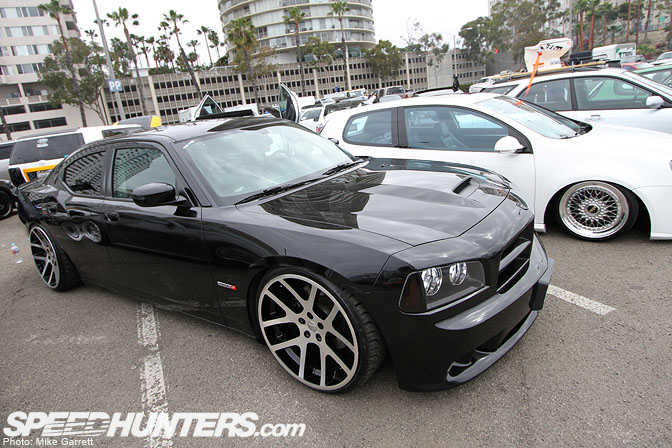 …and even the occasional American car, such as Artee's badass Dodge Charger.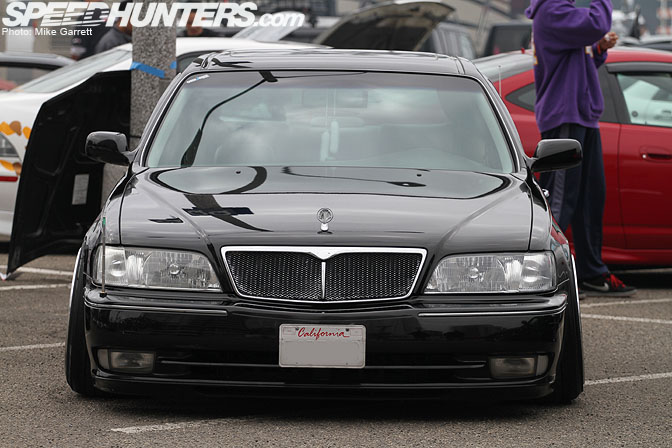 Without a doubt one of the largest representations was from the VIP community.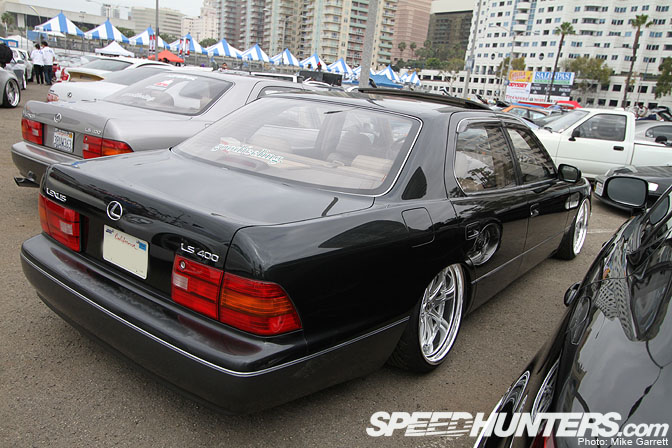 There were slammed and flushed luxo barges of every type out there.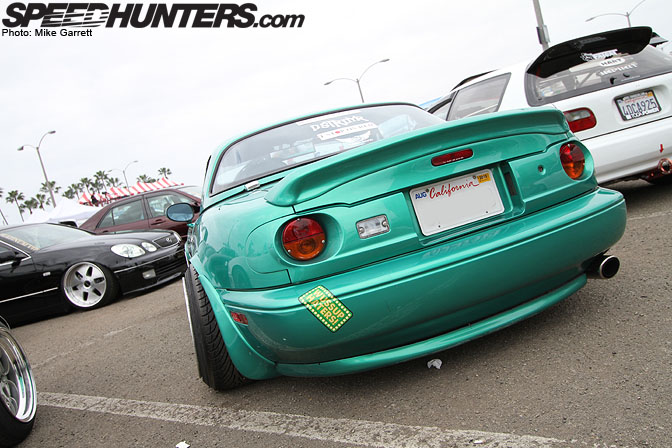 From luxury sedans to two-seat roadsters. There were several Miatas out there, including this one. Oh Garage Vary tail lights, how sweet you are.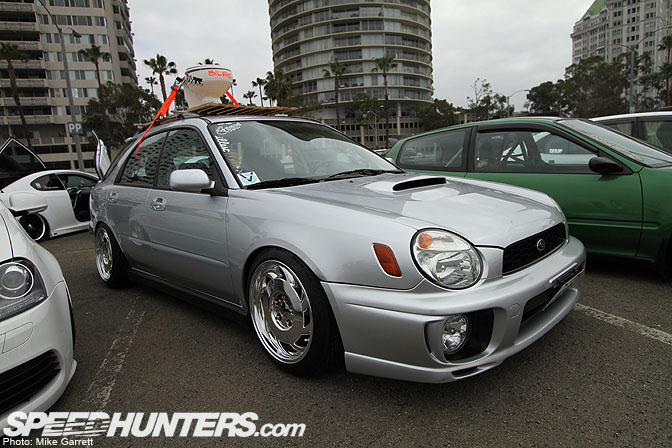 Here's something I've never seen before, C4 Corvette wheels on an Impreza Wagon. Hmmm.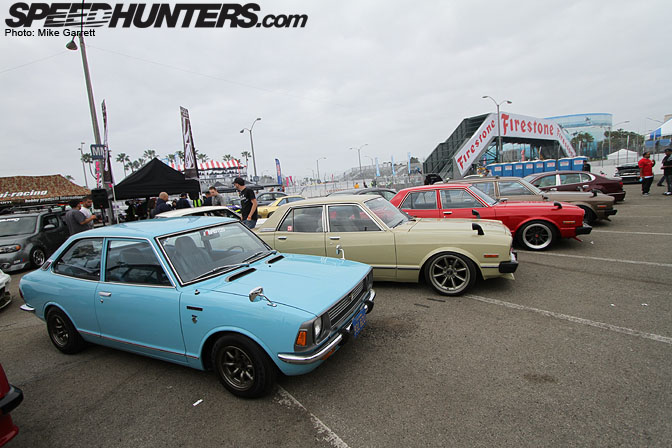 Classic Toyotas anyone?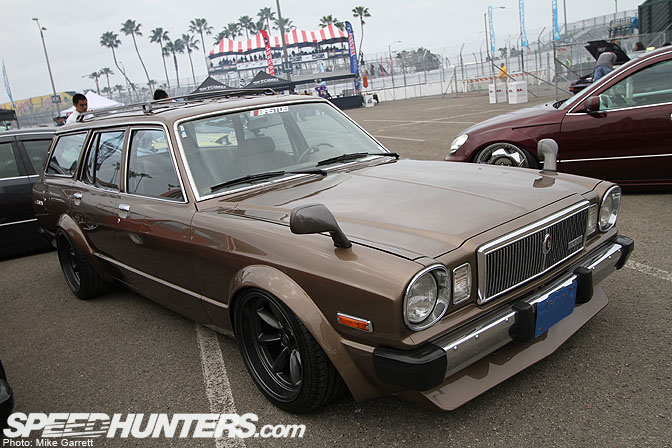 This is the first time I've seen this first generation Cressida Wagon. Beautiful.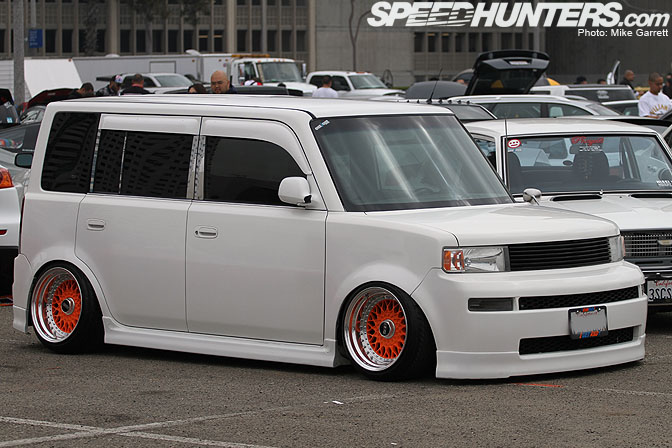 There are lots of tacky Scion xB's out there. This is not one of them.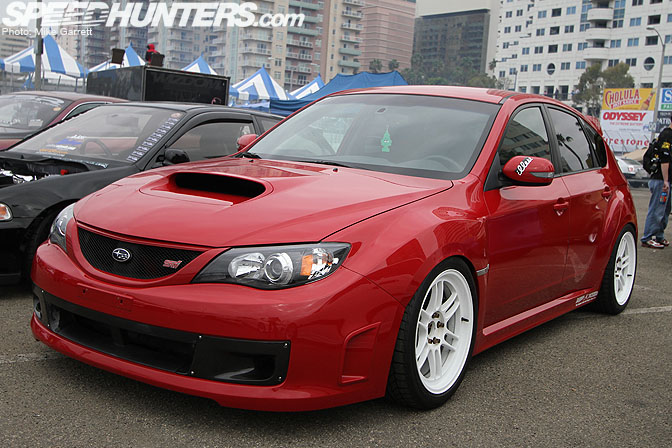 Not every car out there was slammed and stretched like crazy, this STI was a fine example of the mild category.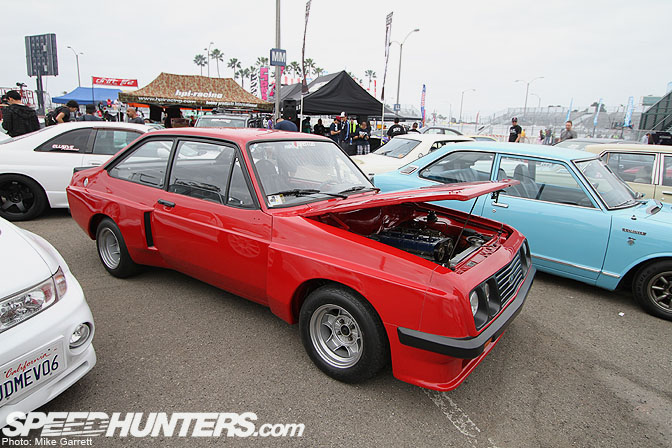 It might be a common thing for our European readers, but this Ford Escort is a very a rare sight on US shores.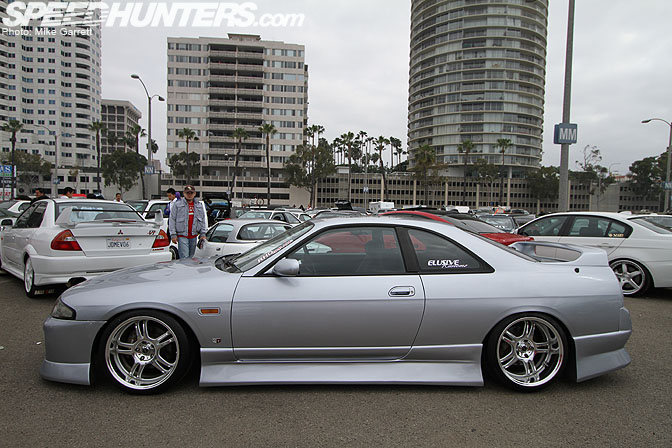 R33 Skyline done right. Somehow the two-door R33 body lines really lend themselves to aggressive aero and wheel combos like this.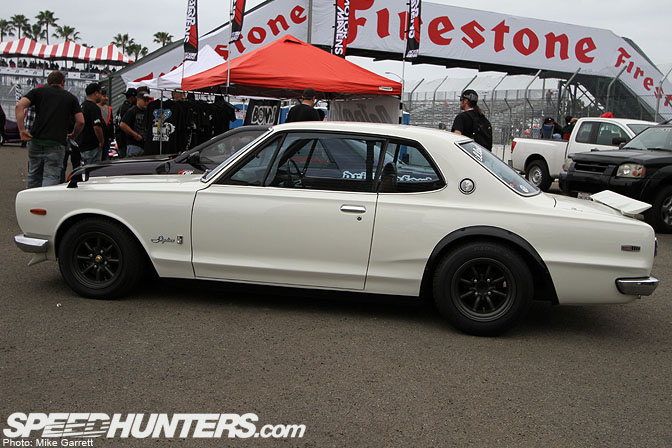 Mr. Mark Arcenal living the dream with his latest acquisition.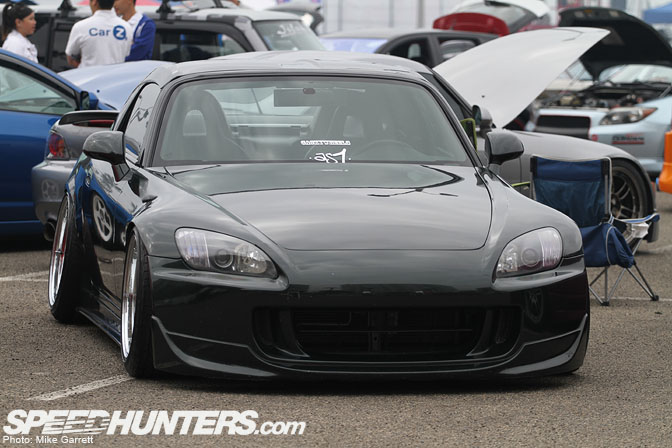 AP1 S2000 doing the low thing.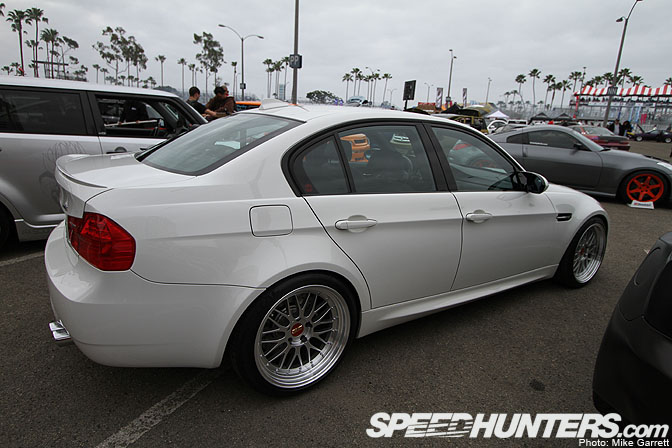 New M3 sedan on BBS LM's – another one of those cars with a spot saved in the dream garage.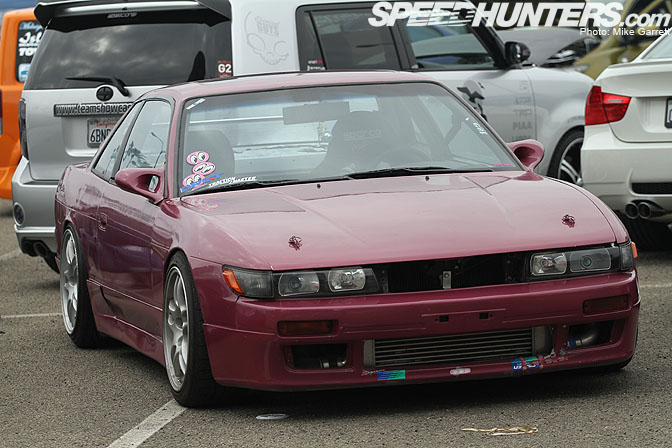 This S13 looks it could be straight out of Nikko Circuit, circa 2000.
This Autofashion-built GS never fails to impress. Just look at that beast.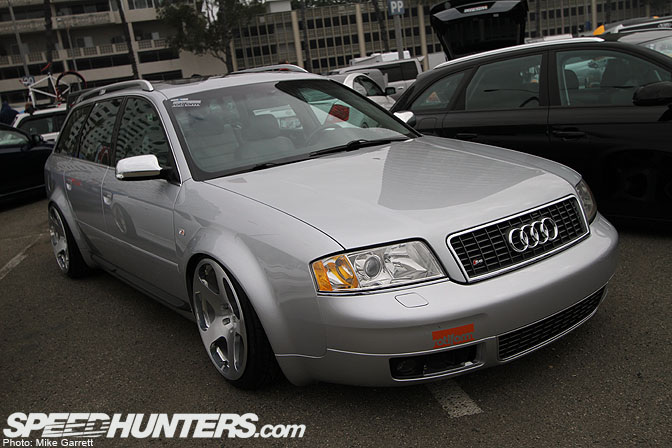 Some more Euro flavor with this sexy looking Audi Wagon.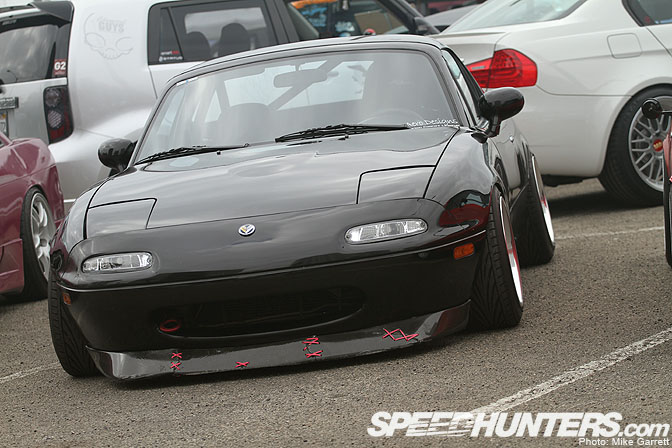 Another one for the Roadster fans. Wheel fitment doesn't get any better than this.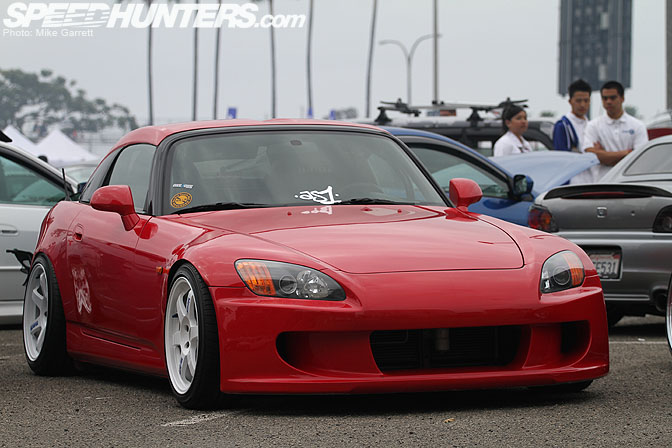 Or maybe Honda's version of the two-seat roadster is more to your taste?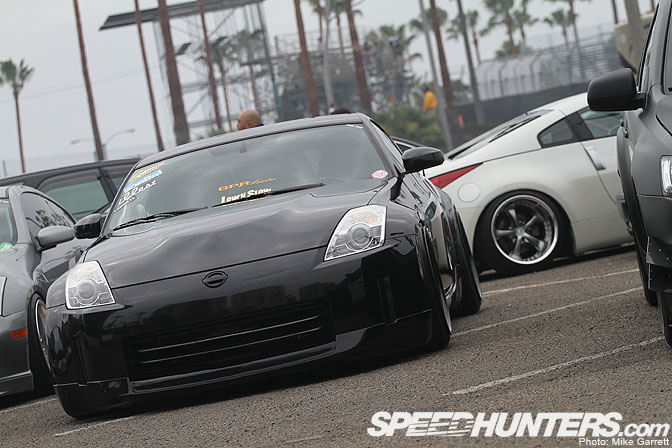 Plenty of hot looking Z33's to go around as well. How can you NOT want to build a Z after looking at cars like this?
This generation of Civic doesn't get a whole lot of love from builders, but it certainly has potential. No?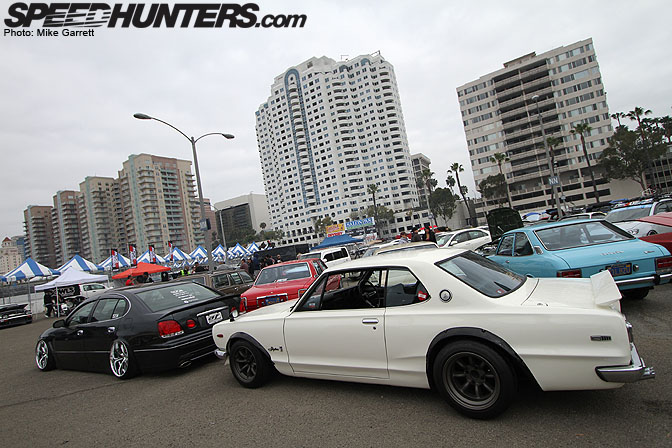 Man, I can't wait to see what other kinds of cars the Fatlace show will bring out as Formula D makes its way across the USA.
That will do it for now. I hear there's some street drifting going down in Hollywood tonight and I'm off to have a look.
-Mike Garrett