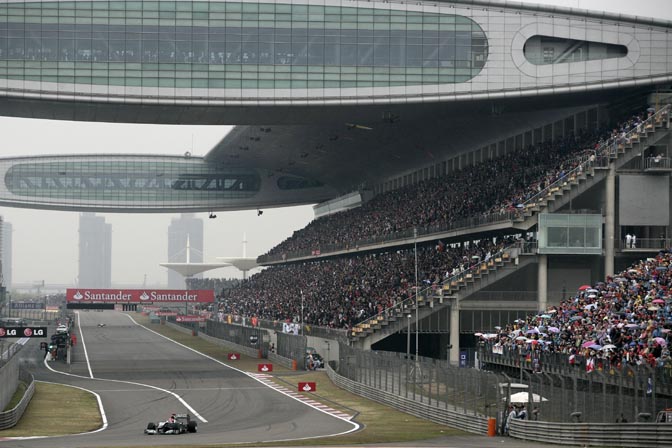 I'm sure I'm not alone here in my excitement at the return of Michael Schumacher to the world's top form of racing.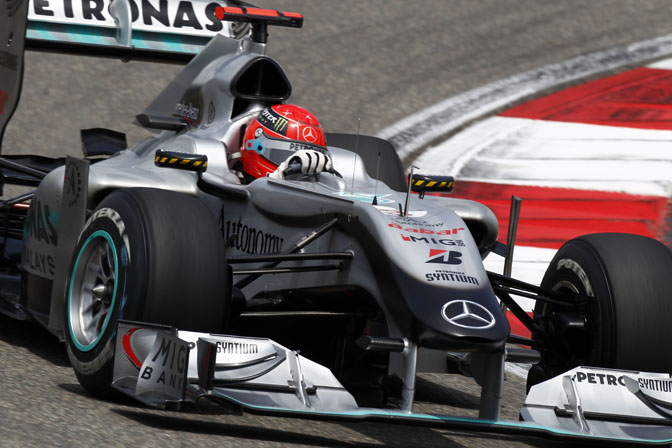 He is, after all, the master of racing masters.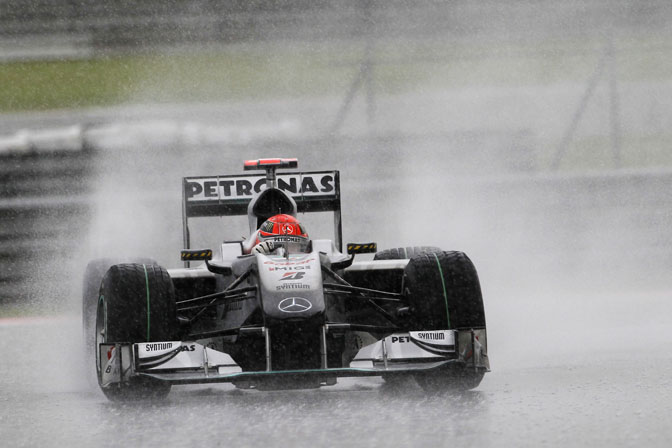 I was sure that he was going to show all the young bucks who is boss from the get-go.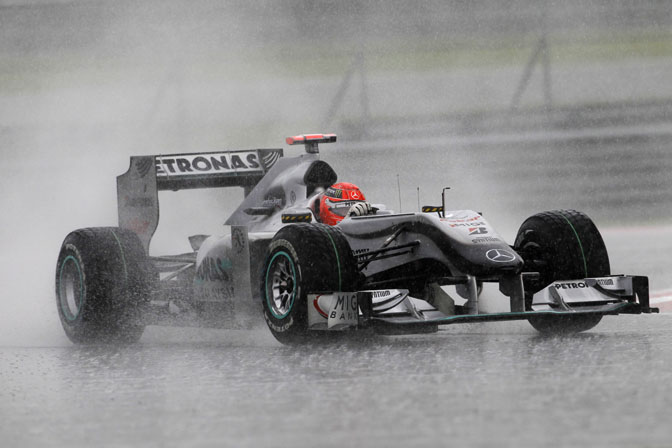 But so far the "return of the king" has been a bit lackluster. While Michael hasn't done anything stupid, he has been overshadowed by the sublime performances of Rosberg the younger.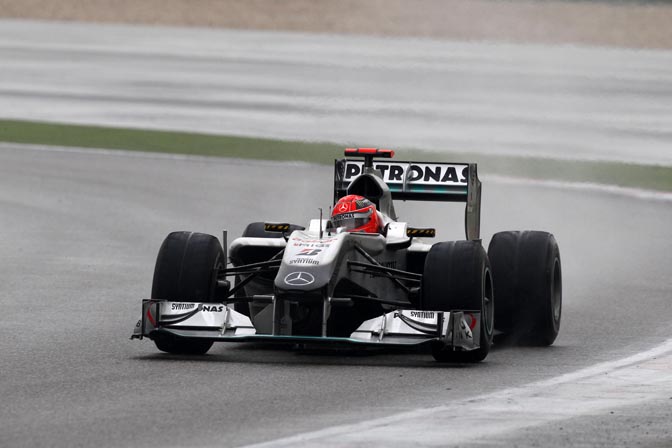 The panel of pundits at the BBC seem to think that the famed Schumacher speed will return soon enough though. I hope they're right and that the good mister Brawn will be able to give Michael a car which suits his driving style. What do you think? Is the king dead? Or will he get there in the end?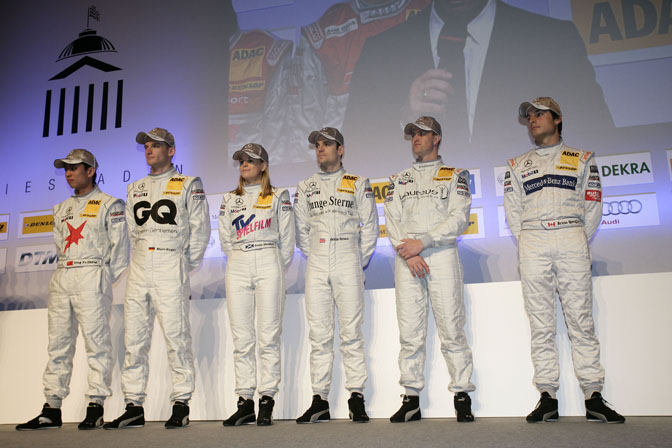 Any of you who were watching the BBC F1 Forum post race show from the Chinese Grand Prix would have noted that David Coulthard had to leave the TV set in order to participate in a satellite broadcast. And if you were in Germany that day you'd have seen that this was the scene that David was broadcasting into: the launch of the 2010 Mercedes DTM team in the city of Wiesbaden, Germany.
And these are David's new team mates. From left to right: CongFu Cheng, Maro Engel, Susi Stoddart, Jamie Green, Ralf Schumacher, and Bruno Spengler.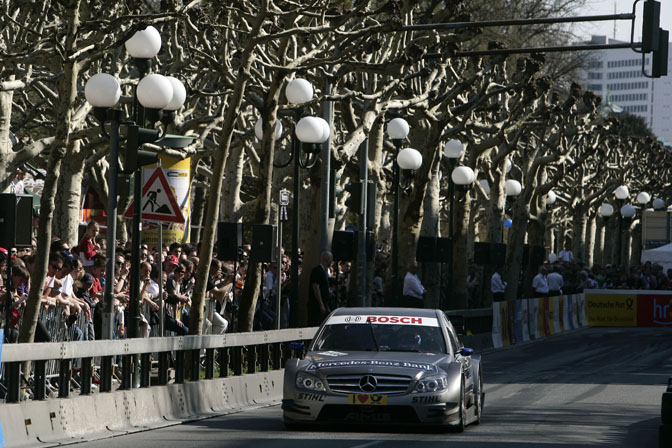 The DTM presentation at Wiesbaden featured some live demos on city streets. Here Bruno Spengler treats the crowds to the sights and sounds of the wildest touring cars on the planet.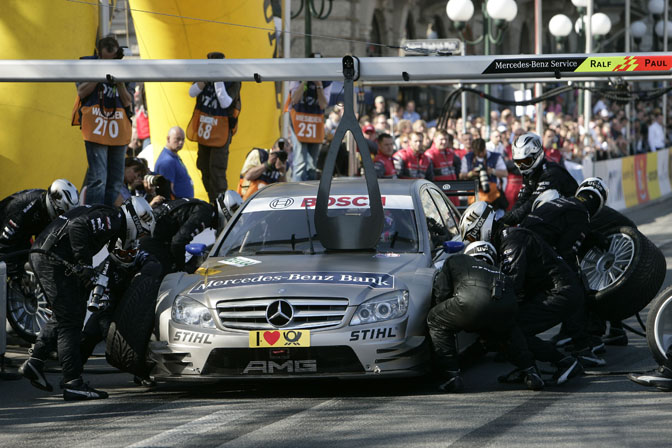 This will all be new territory for David Coulthard as the DTM kicks off a few days. It's odd to think that he' now racing under the exact same banner as Schumacher, and is starting his own comeback of sorts. The question is: will he be able to shine in the ultra-competitive environment that is the DTM? Will the single seater schooled Scottsman be able to bring his skills to the discipline of touring cars? Thoughts?
As which Schumi, the jury is out, but we'll be watching this space with great interest.
:R