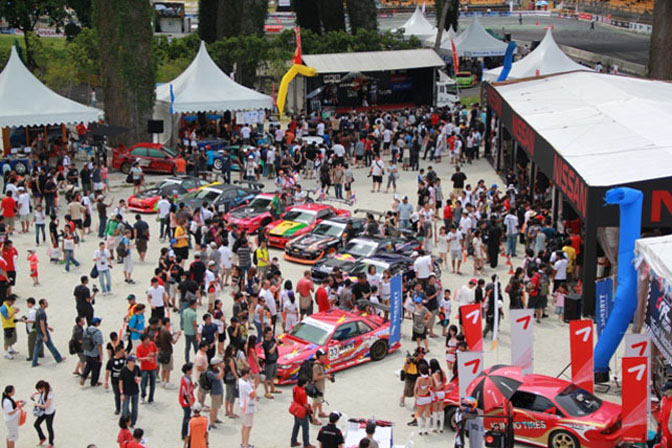 Over 8,000 folks turned up for the 3rd installation of Formula Drift Singapore from 24th to 25th May. For the first time ever, the event was held at Turn 1 to 3 of Singapore's F1 Street Circuit.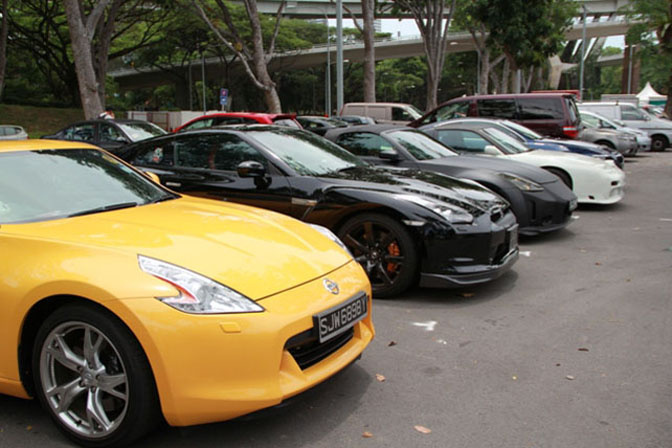 Before I cover the main event, I thought it would be interesting to give a flavor of Singapore's motoring culture. For one, Nissan fever is very much apparent, from the older 180SX's right to the current R35.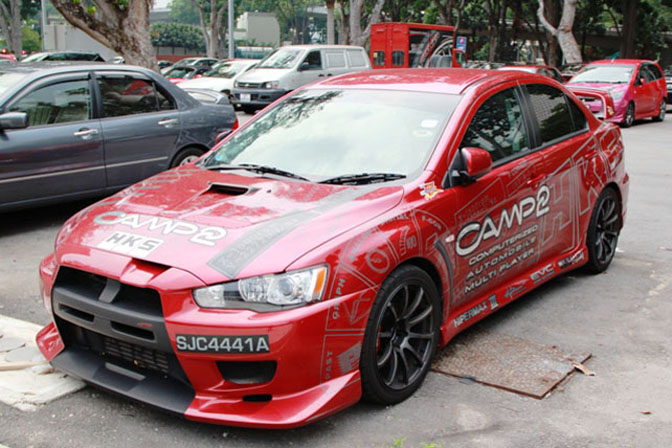 Modified Evo X's are also starting to be more common, as seen from this example with an ARC front-mount peeking out. I would have preferred it without the stickers though.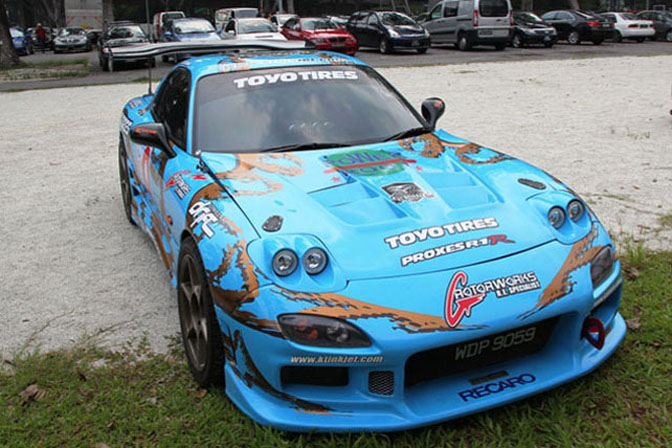 Given Malaysia's proximity to us, their street monsters were well represented too. This FD3S belongs to Grotorworks, a rotary specialist in Johor Bahru.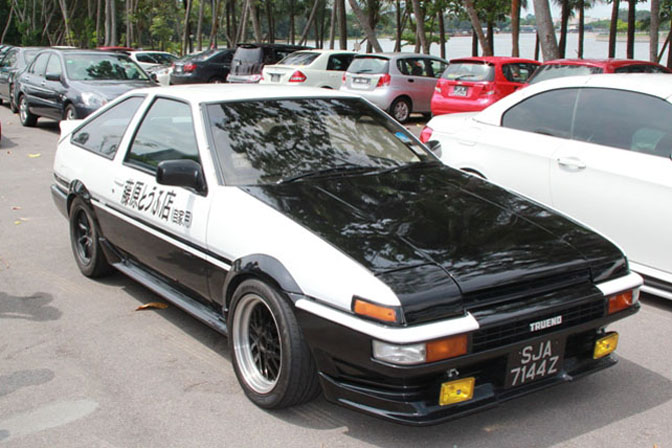 Either Takumi was participating at the event or this is a homage belonging to one of the guys from Drift Garage, a Singapore grassroots drift club. Go figure!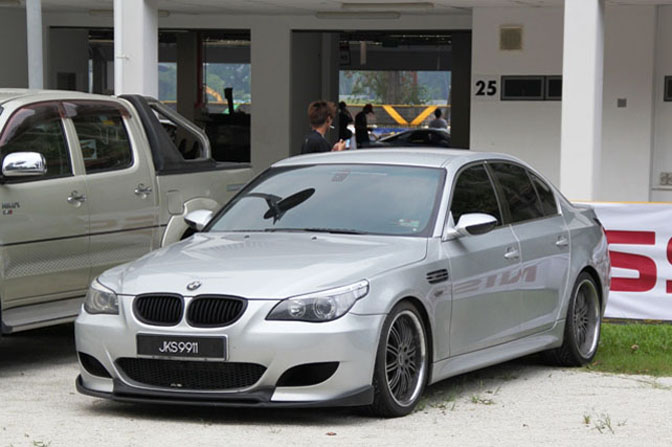 It wasn't just Nippon love all around, a big part of Singapore and Malaysia's current tuning scene is about the European marques, as souped up Bimmers…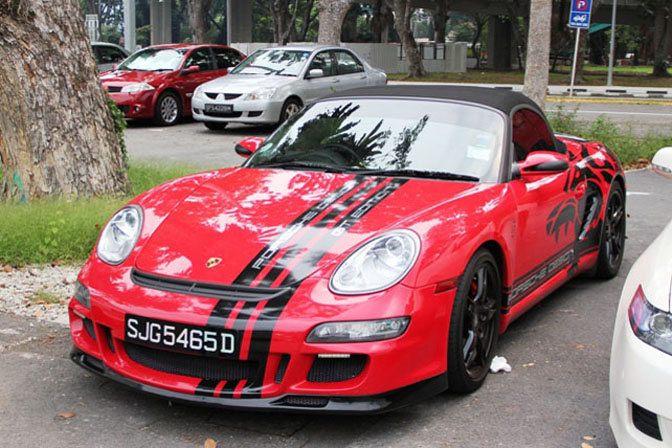 …or Porsches are no longer uncommon. This is the daily driver of one of the Singaporean competitors.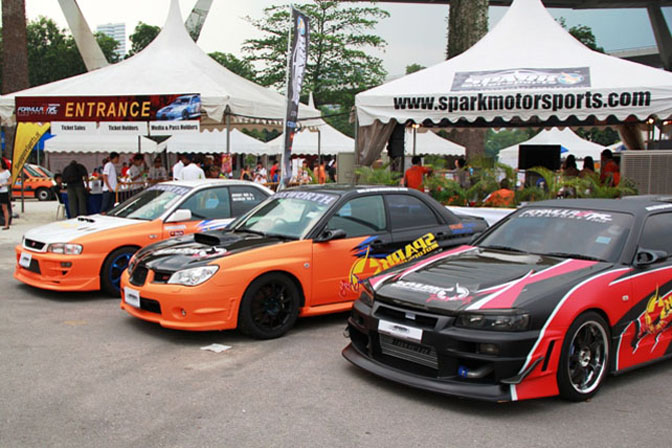 Moving towards the vendors' area, a big presence during the weekend was Sparks Motorsports, Singapore's official distributor of Cosworth goodies.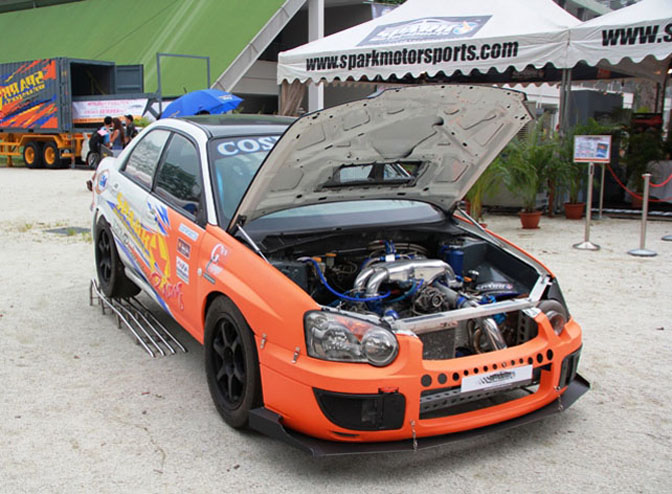 This 9 second drag special packing a full Cosworth engine is probably just lost at this event…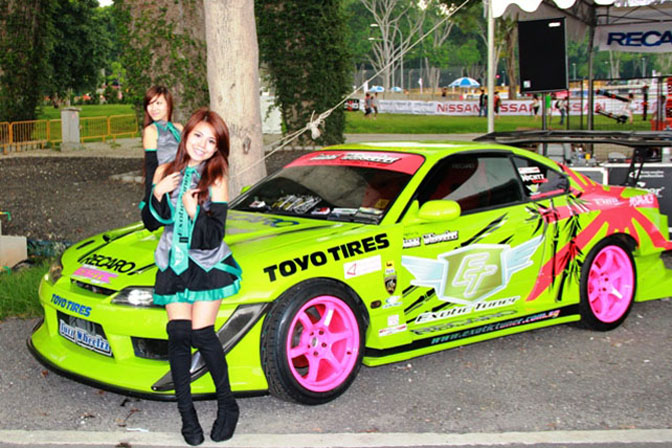 What's a drift (or any motorsports for that matter) event without race queens?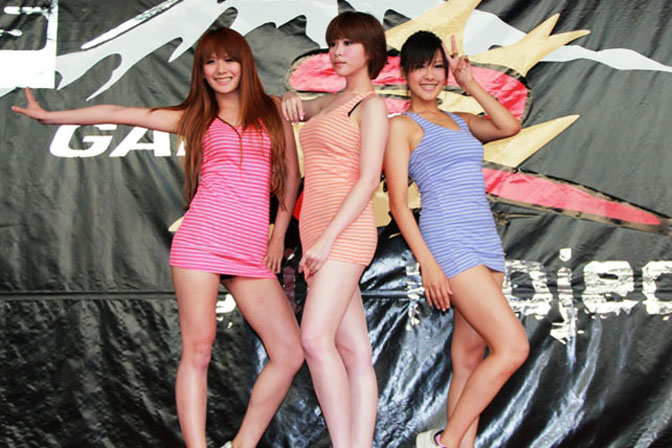 Famous Singapore tuners HKS Garage R, God bless their deep pockets, flow in a trio of all singing, all dancing Taiwanese 'imports'.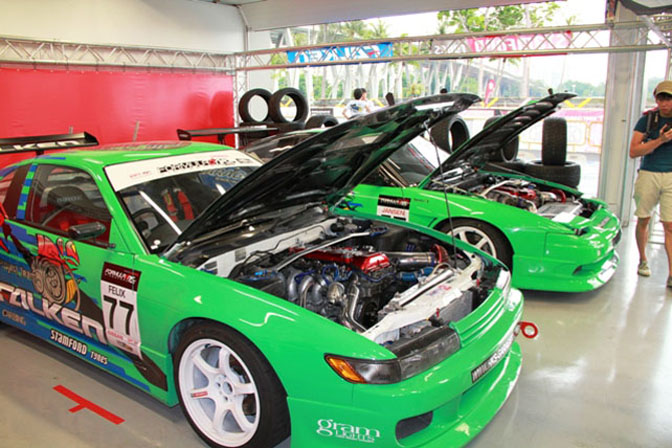 They also entered a S13 and 180SX piloted by local motorsports fixtures Felix Lim and Jansen Tan. Both made it into the Top 32 from a qualifying field of 42.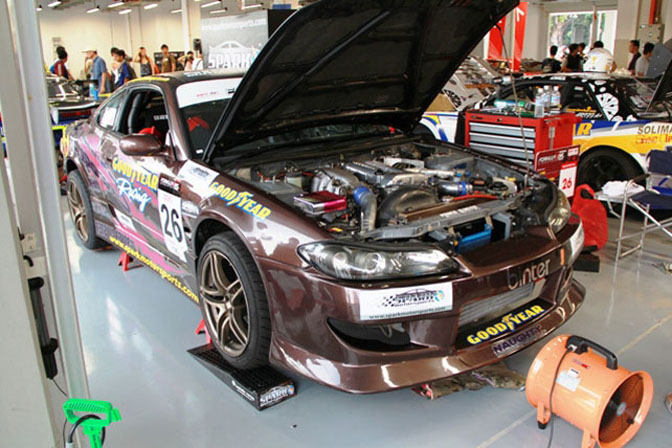 The Goodyear Racing/Sparks Motorsports S15 here taking a break after the qualifiers is Ryuji Miki's steed for this competition. He was the top qualifier with a score of 85.3 and an entry speed of 122km/hr.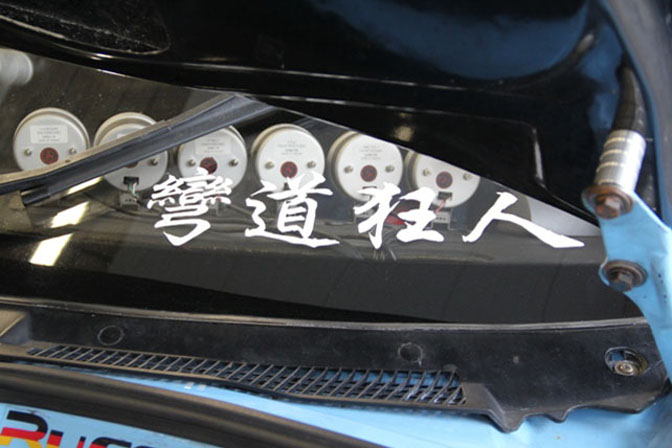 Although I mentioned earlier that I don't like stickers on street cars (in my opinion I think they are cop magnets), cool graphics on drift competition only cars are fine and dandy by me. This one means "Corner Maniac" in Chinese.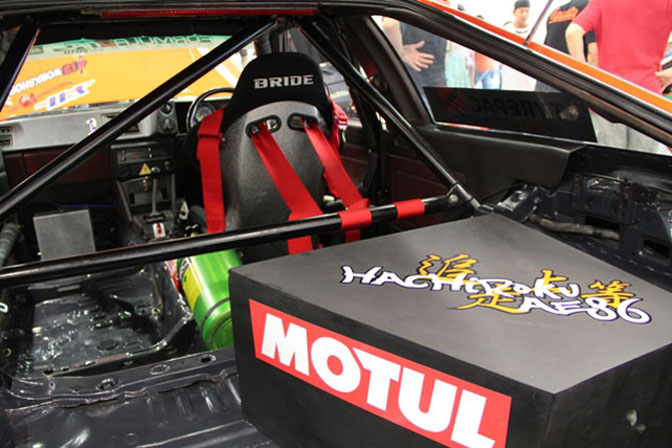 While this means "Top Chaser", which is rather apt as it's on an AE86 – commonly seen nipping at the heels of more powerful cars during tandem drifts.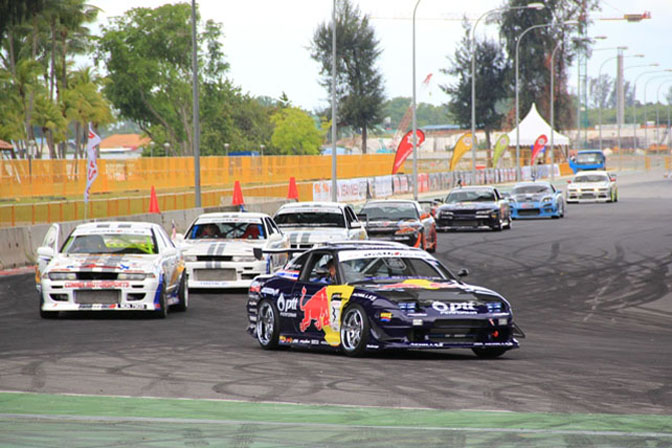 In the next part, we'll move on to the highlights of the Top 32 right down to the final battle. As the Initial D catchphrase goes "Don't miss it!".