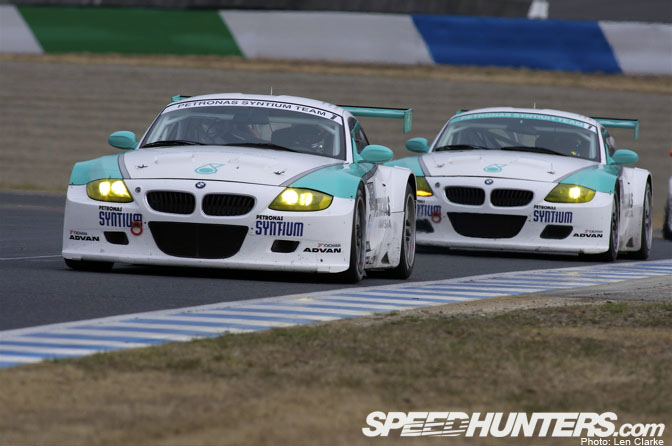 For the opening round of
this year's Super Taikyu Series I ventured up to a very blustery Motegi; and as
expected, it didn't disappoint.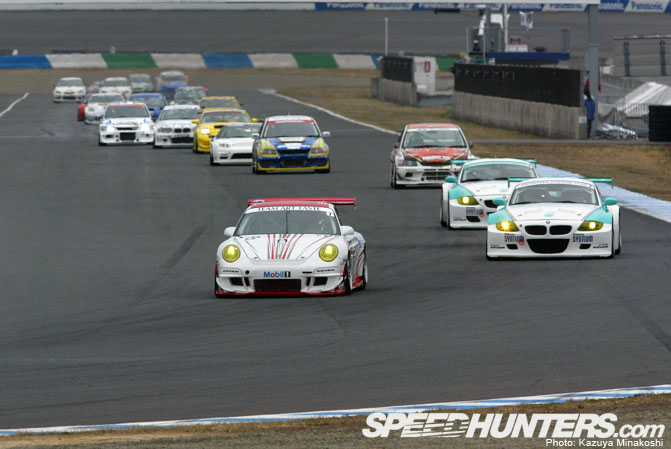 Super Taikyu (Taikyu means
endurance in Japanese) is in its 20th season this year, and although
less well-known than its high-flyin' sibling SUPER GT, the series produces
great races with lots of action across its five classes (STI – ST5). It's
comprised entirely of privateer teams running Group N GT cars, and modifications
from the original showroom models of participating vehicles are extremely
limited.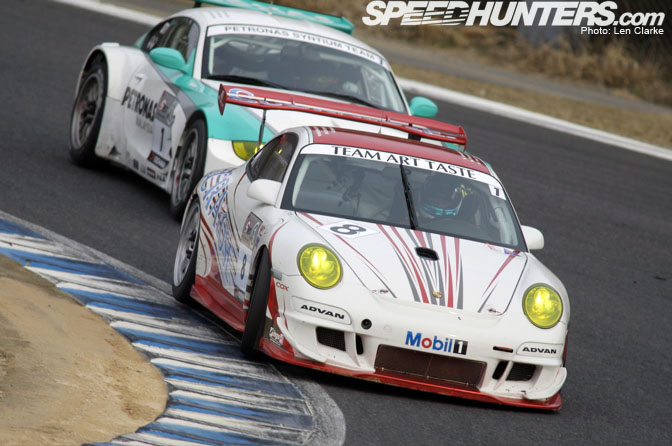 Positioned slightly below
the GT300 class in SUPER GT, Super Taikyu's top class, ST1 is for cars with
engines greater than 3,500cc, and features a pair of Petronas-backed BMW Z4M
COUPEs and a lone Porsche 997 GT3.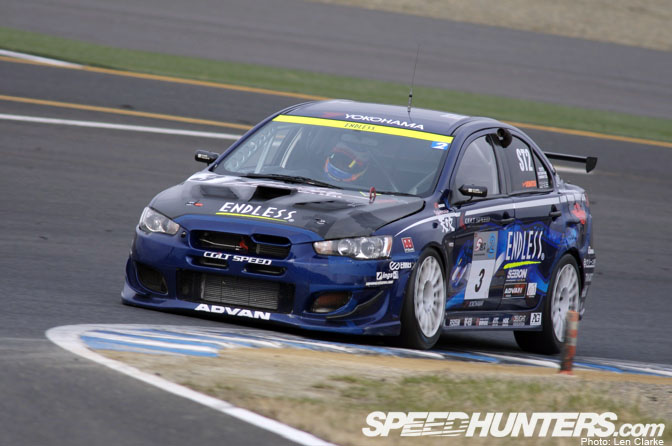 ST-2 is made up of
four-wheel drive cars with engine capacities between 2,001 and 3,500cc. There's
a strong Mitsubishi presence in ST-2, with both EVO 9 and EVO 10 entries
competing, joined by a single Subaru Impreza.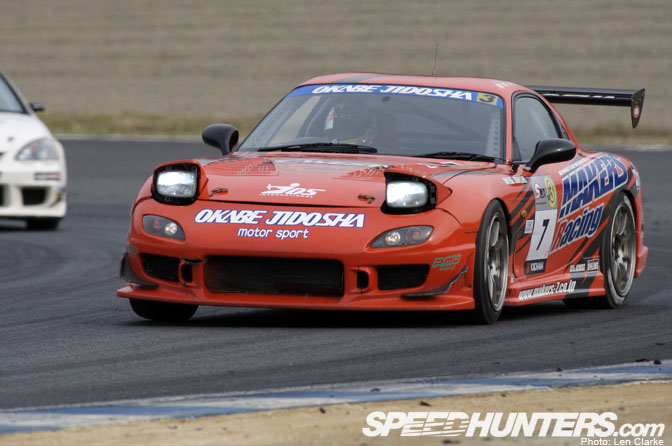 ST-3 is for two-wheel drive
cars of the same capacity as ST-2 (2,001 – 3,500cc) and has Mazda RX-7, BMW M3,
Nissan Fairlady Z (Z33) and Honda NSX entries among its ranks.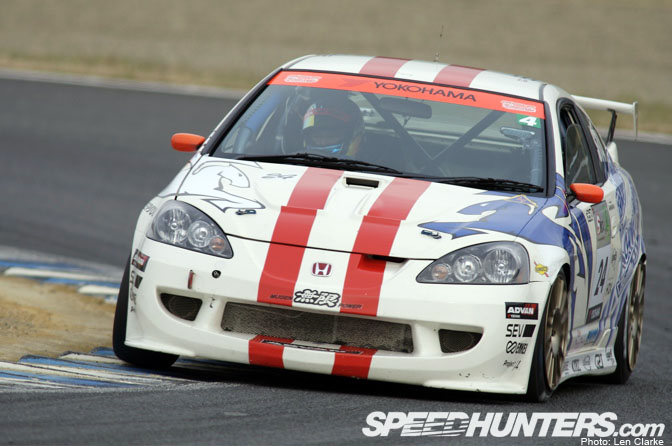 ST-4 is for cars with 1,501
– 2,000cc powerplants, the majority of entries being Honda Integras (DC5)…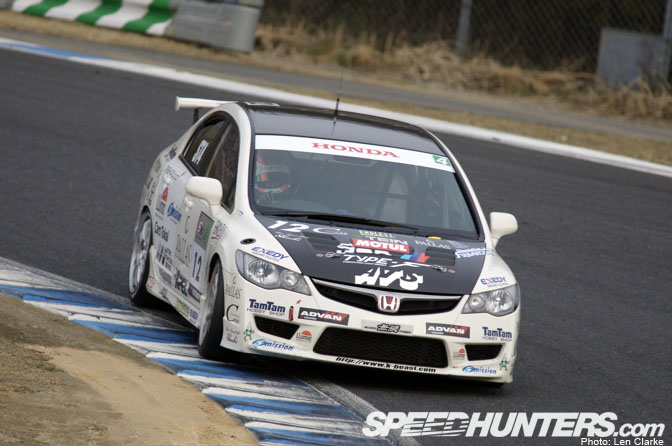 with FD2 Civics…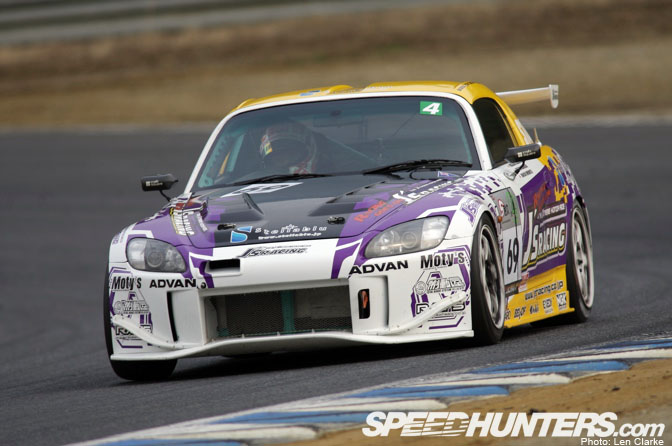 and a host of S2000s also
present.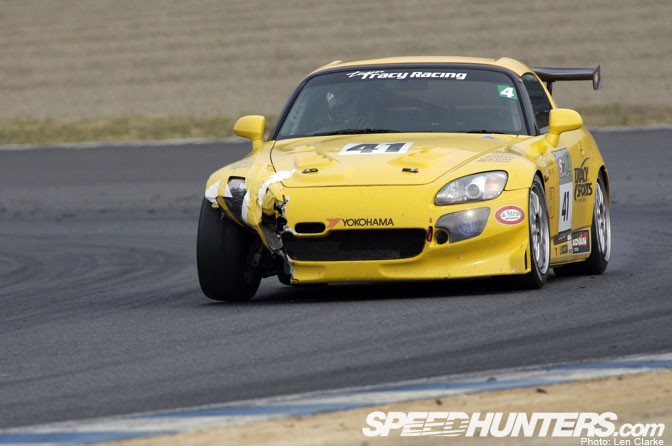 …some faring better than
others…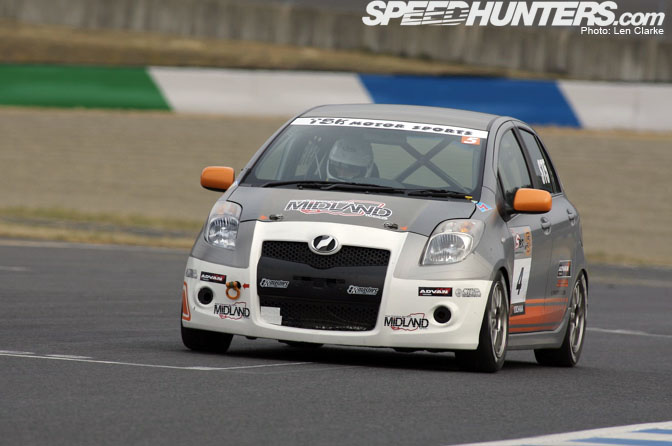 Finally, ST-5 is designated
for Eco-friendly machines. Honda's CRZ was meant to make its debut at this round,
but this has been pushed back to the end of June at Fuji Speedway, where the
Super Taikyu-spec NISSAN GT-R (R35) is also scheduled to make its debut.  For the season-opener then, there was
only this sole Toyota Vitz.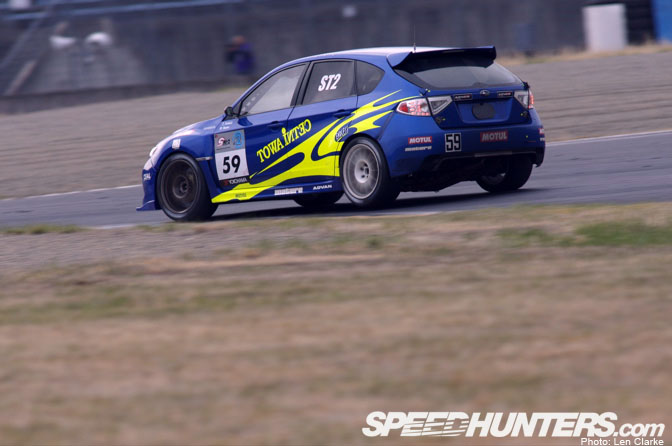 More from the ST-2 class.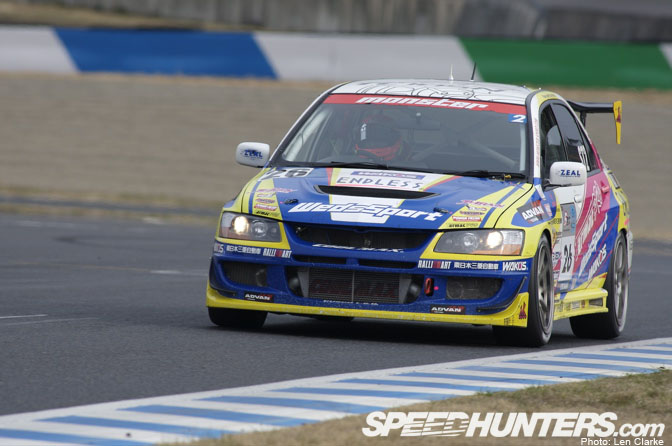 Another of the EVO9s in ST-2.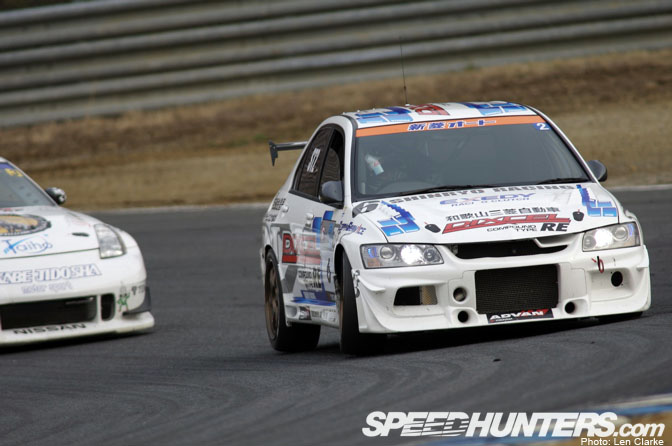 Yet another Mitsu…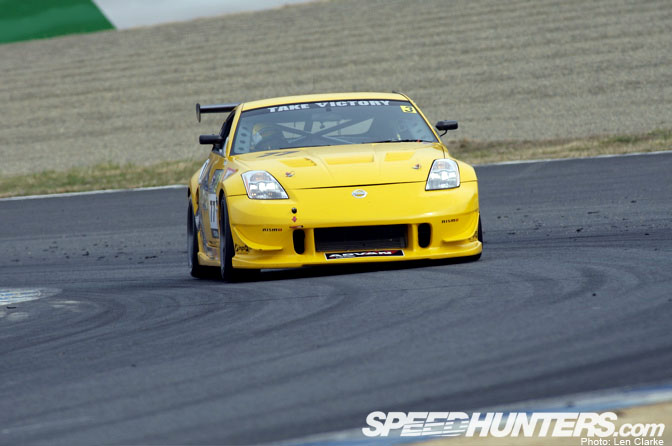 One of the top performers in
ST-3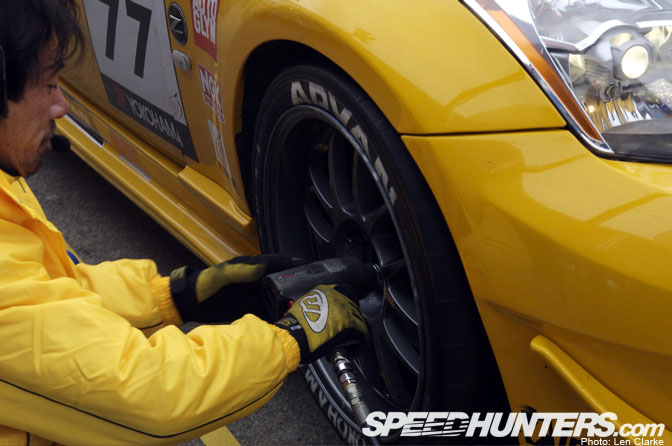 And look, no central lock
nuts here…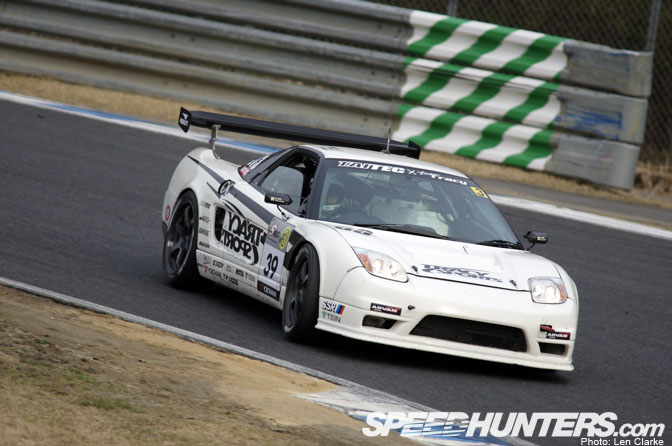 The sole Honda NSX in the
series this season, running the ST-3 class.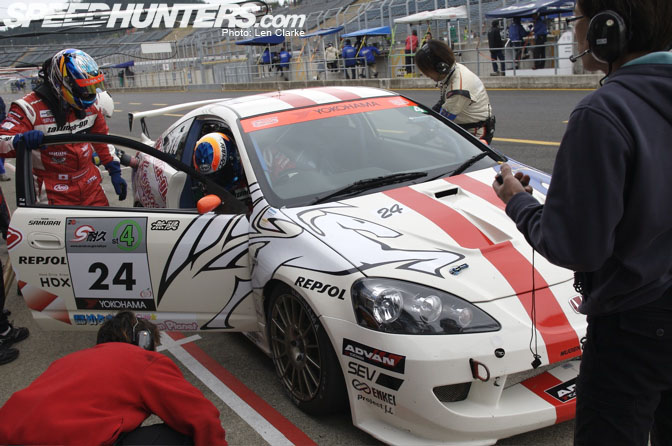 ST-4 Honda Integra completing
mandatory driver switch.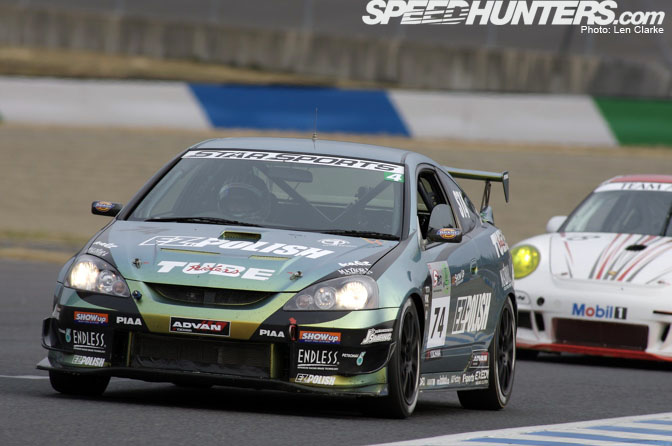 ST-4 has the largest entry
of any class, here the #74 car of 'Piston' Nishizawa is about to get passed by
the ST-1 class Porsche.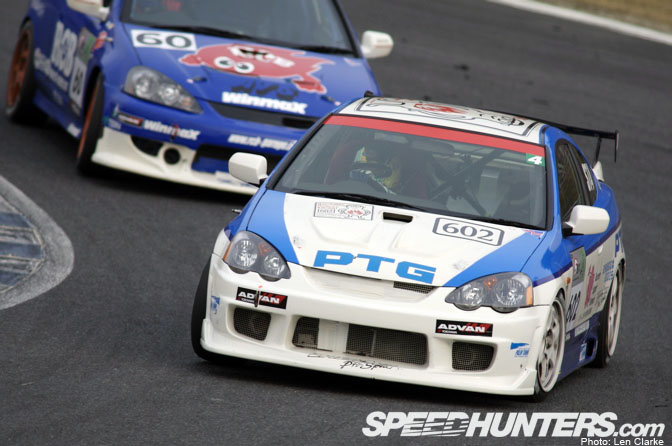 Pair of Integras battling
for position.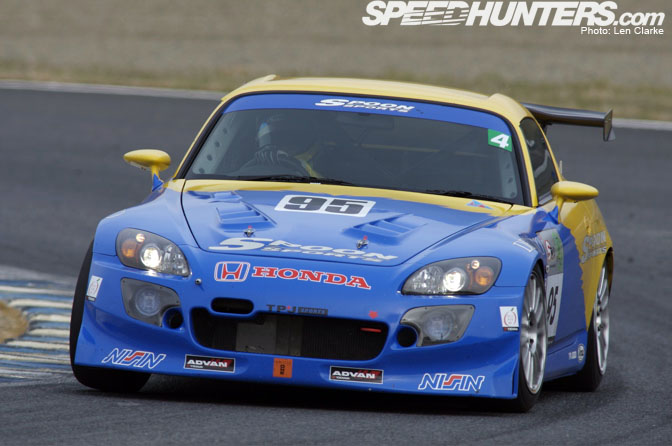 Spoon boss Ichishima-san and
GT stalwart Naoki Hattori shared this S2000, taking third in the ST-4 class.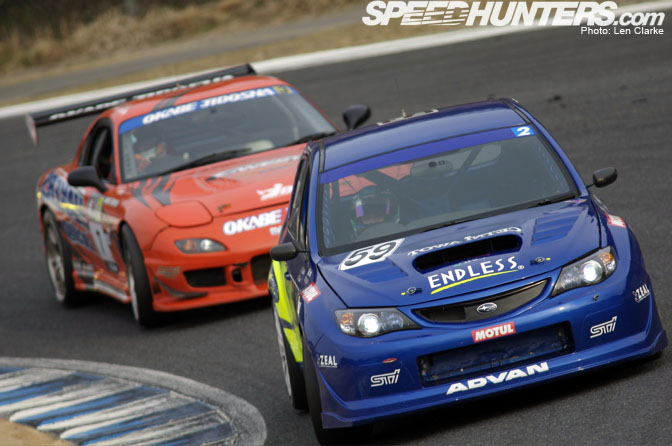 ST-2 Impreza leads a ST-3 RX-7.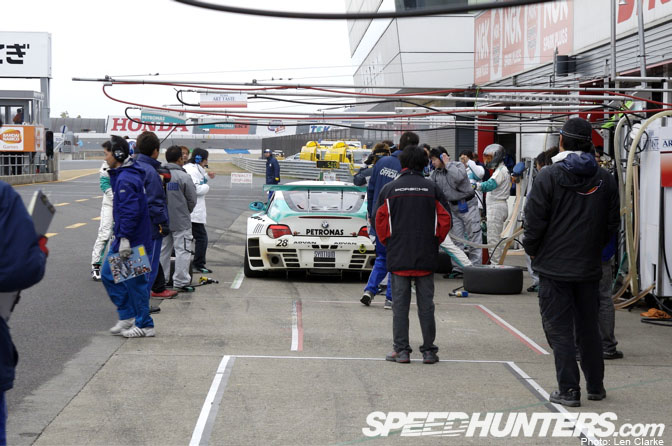 Pretty low-key in the pits.
All business, no frills.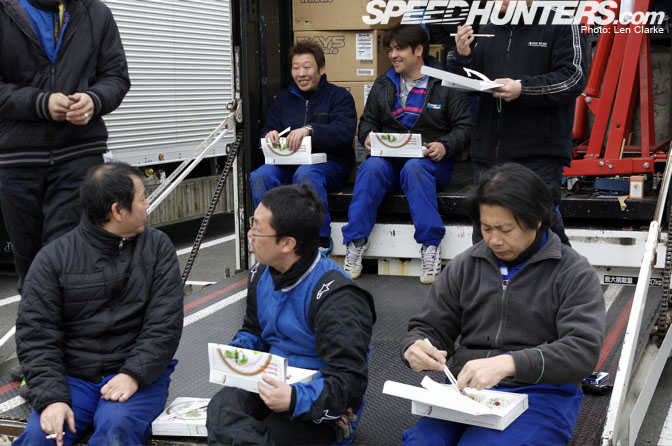 What's for lunch? (and check
out how they fold the lids…)
No wonder these mechanics
look so happy!
That's rice on the left,
with the obligatory 'umeboshi' (pickled plum) in the middle. Next to it is a
hunk of salmon, with burdock underneath. Then on the top right there's pumpkin,
carrot and some kind of dumpling. In the big section it's mostly tempura, with
white fish, giant shrimp (underneath), green pepper, a hunk of chicken and
something else. And in the little section at the bottom, some crunchy pickles.
Serious eats, people!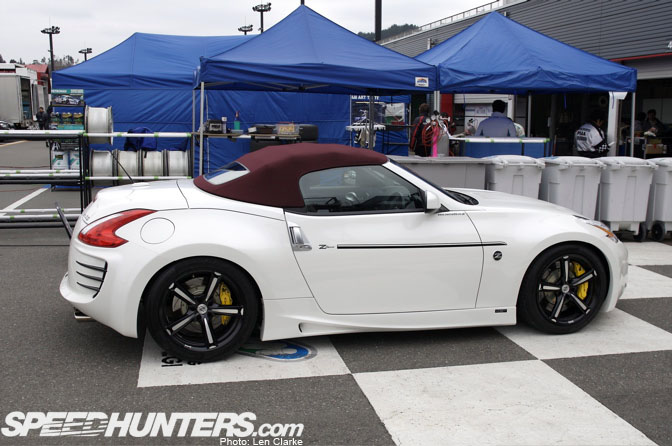 Also in the paddock, this
wicked Central 20 take on the new 370 Fairlady Z.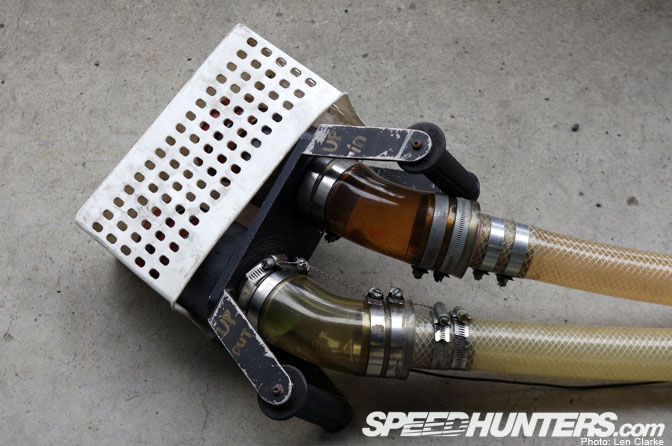 Relating to a question from
an earlier SUPER GT post, here's a well-illustrated view of the in/out fuel
system used in both series.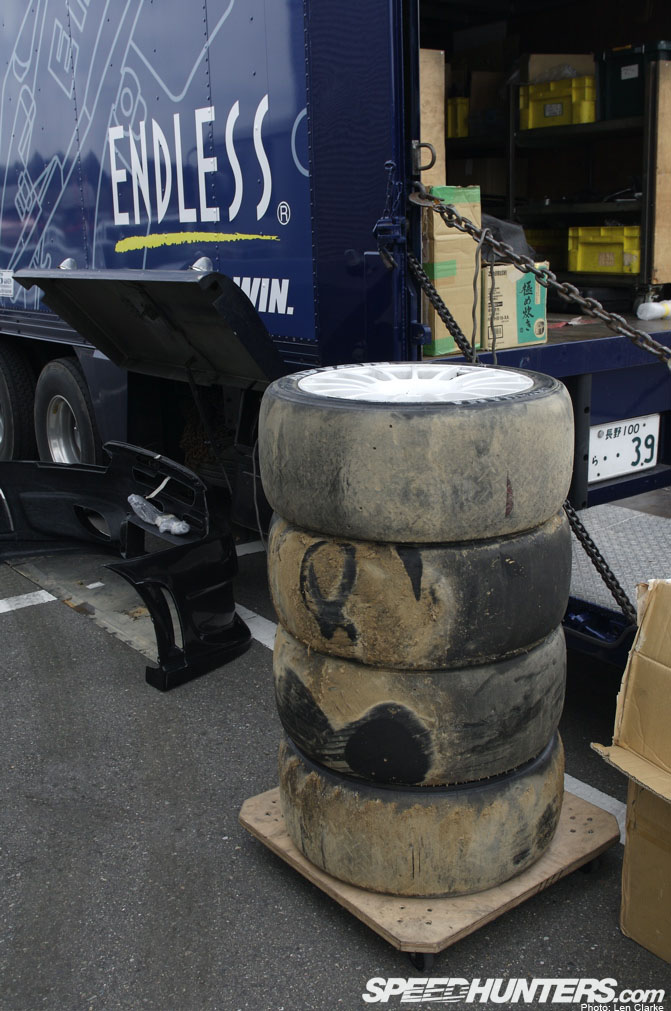 This is what happens when
you go off! Each tyre damaged differently.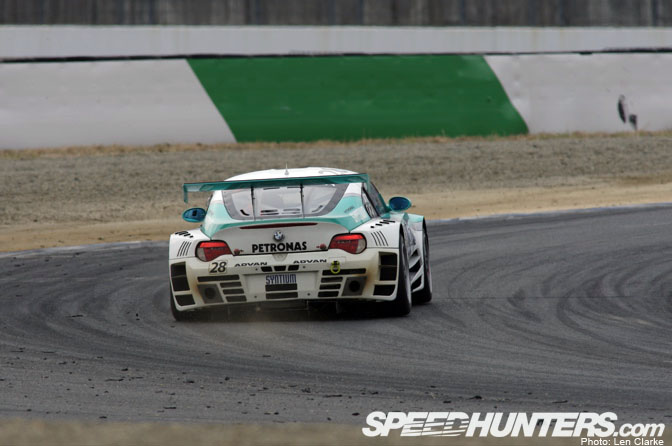 Pushing to the flag… at the
final corner of the last lap.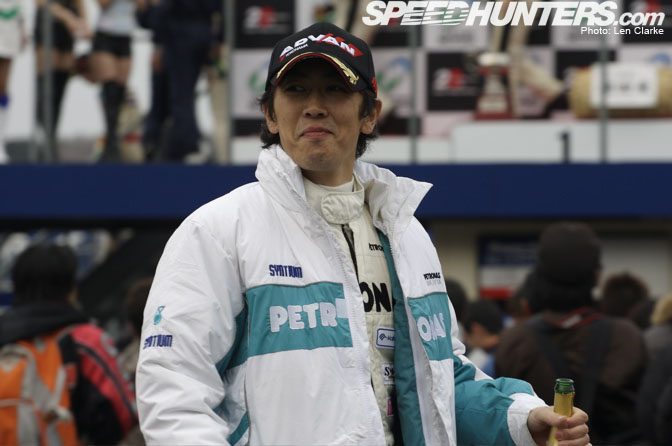 ….And another victory for
Yanagida.
 OK, that's it from my
introduction to Super Taikyu, a great series with cool on-track action. I'll do
another post later in the season, most likely from Fuji at the end of June,
when hopefully we'll see the mighty NISSAN R35 GT-R making its debut.
– Len Clarke