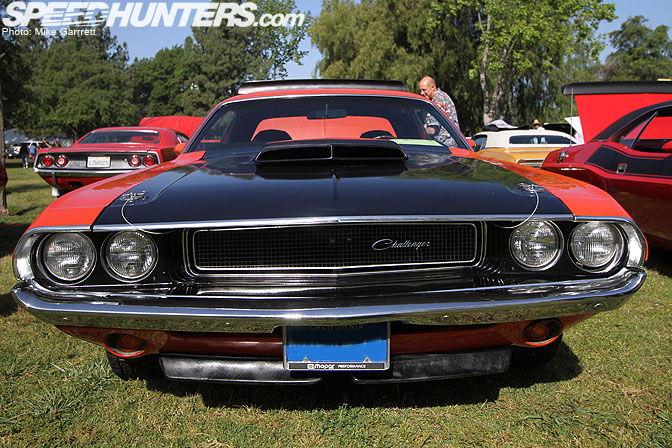 After spending two consecutive weekends trackside on the streets of Long Beach, I headed up to Van Nuys yesterday for a slight change of pace. The annual Mopar "Spring Fling" was going down at Woodley Park, and being a big fan of the Chrysler Corp's vintage muscle cars (who isn't really?), I had the event marked on my calendar for a while.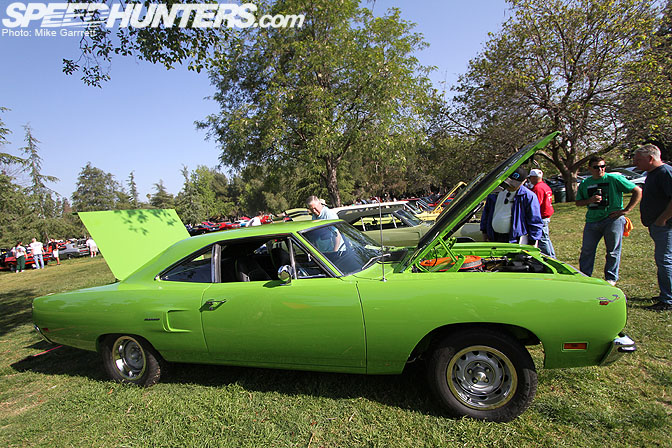 Even compared to the other outlandish muscle cars of the day, the Mopar machines have always had their own unique character. The shady confines of Woodley Park were home to cars painted in colors ranging from Vitamin C Orange to Sublime Green…
…and of course "Plum Crazy", which is now available on the 2010 Dodge Challenger.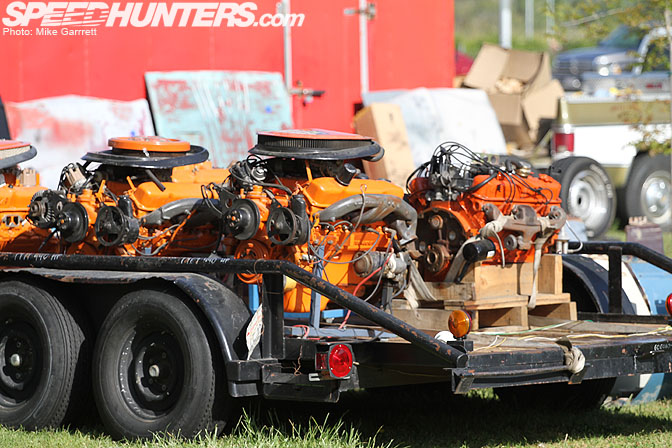 The swap meet at Spring Fling is huge – nearly as big as the car show itself. It's an absolute mecca for those who are restoring an old Mopar.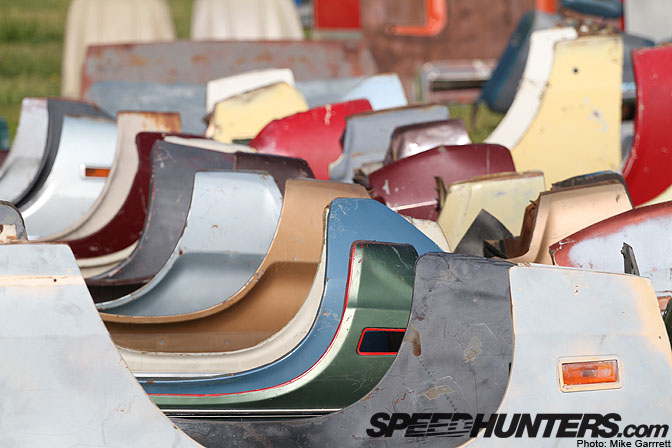 Anything you need could be found for sale, from dime-a-dozen junkyard parts to super rare NOS items.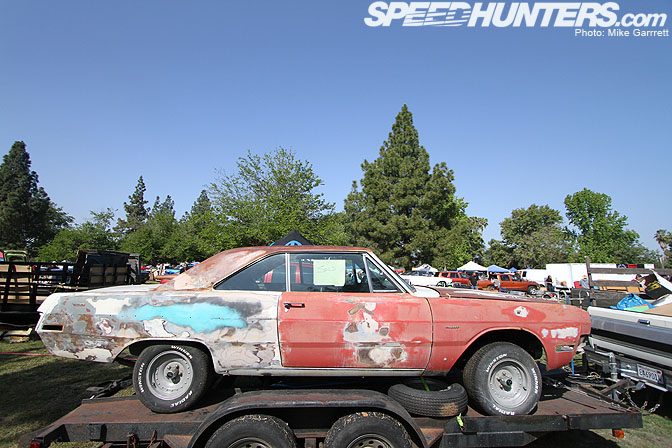 This Dodge Dart project car changed hands during the festivities.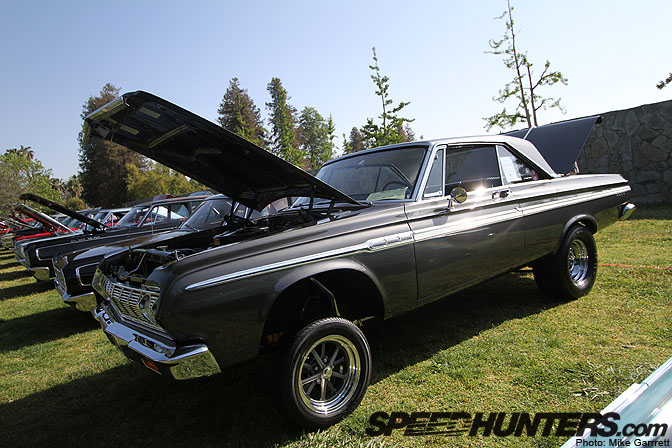 It wasn't just the famous muscle cars from the late '60s and early '70s that filled the show though, there were Mopars from every era. This '64 Plymouth was positively awesome.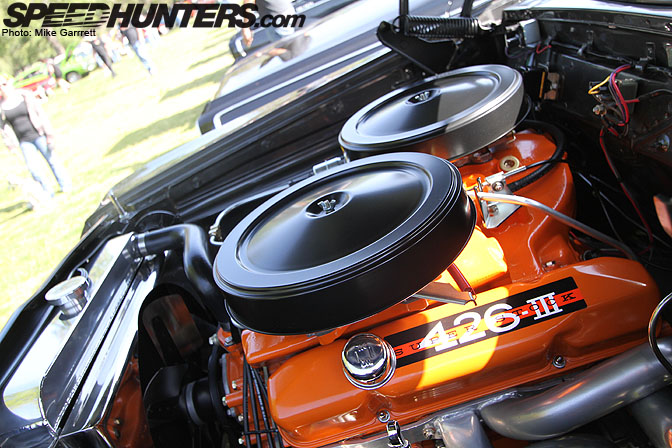 Max Wedge power!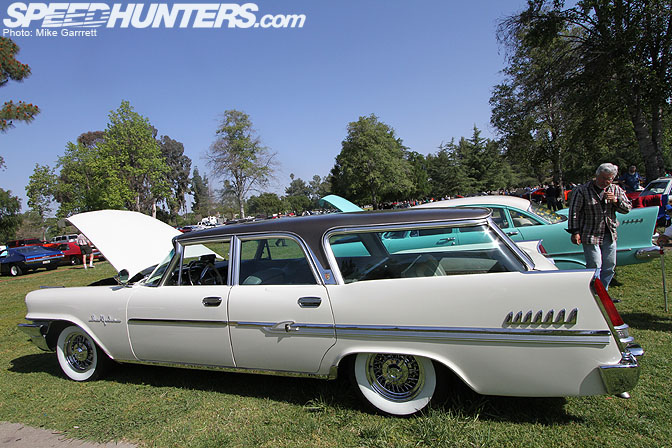 Beautiful Chrysler New Yorker wagon right here. Must have cost a pretty penny back when it was new.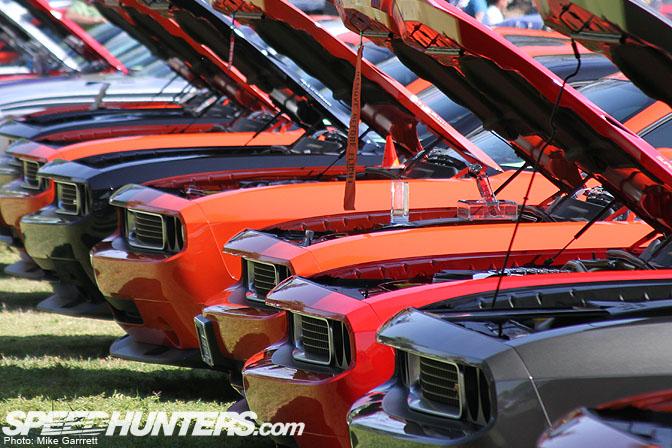 There was also a huge showing of new Challengers.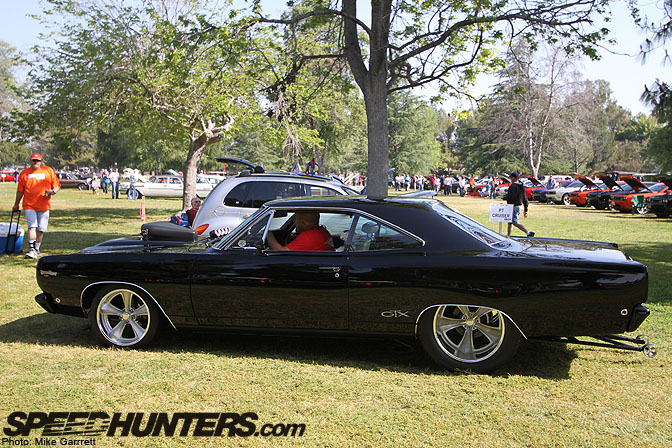 This radical looking Plymouth GTX street machine grabbed everyone's attention when it rolled in. Look at the size of those rear wheels!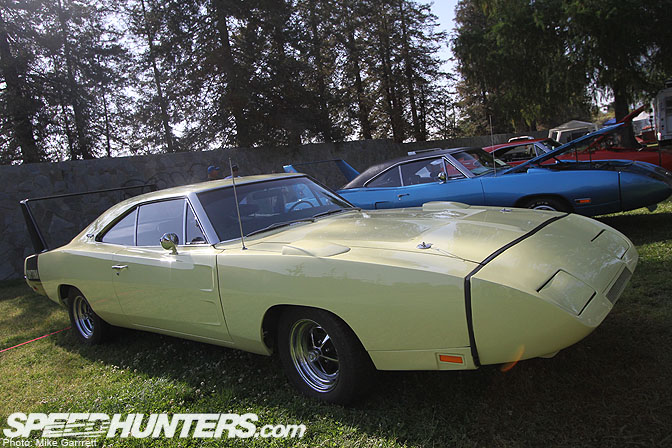 A Mopar gathering wouldn't be complete without the infamous winged cars, like this Dodge Daytona.
The early Plymouth Barracudas are often overlooked, but I'm quite a fan. This all original '68 Formula S was incredible.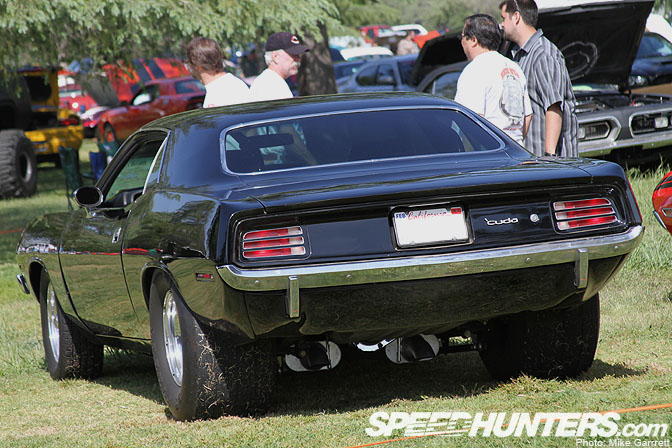 Some serious meat on the rear of this 'Cuda…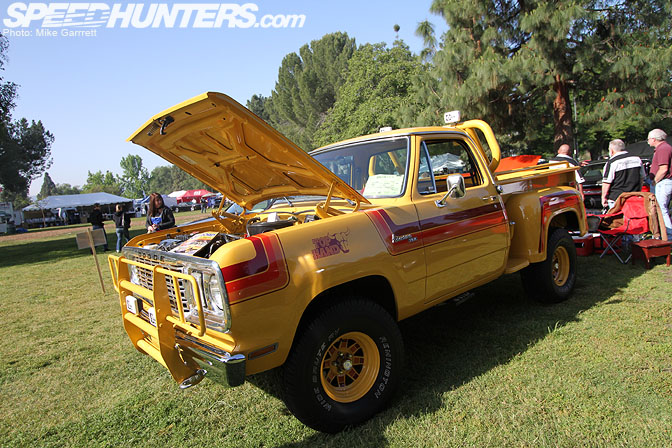 Trucks aren't really are thing, but the 1970's cool factor on this thing was just too high. I had to post it.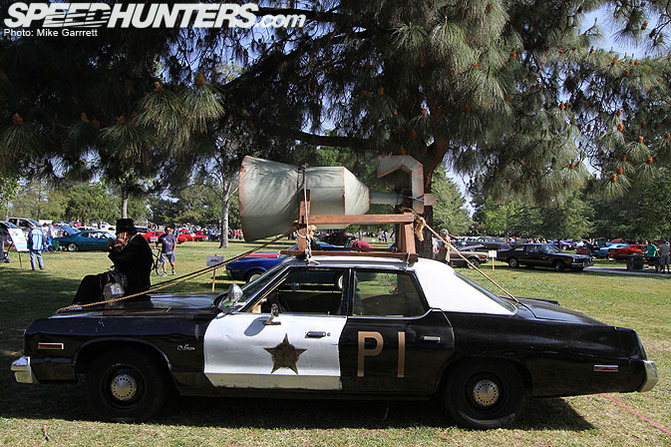 The Blue Brothers even made an appearance with their Dodge cop car.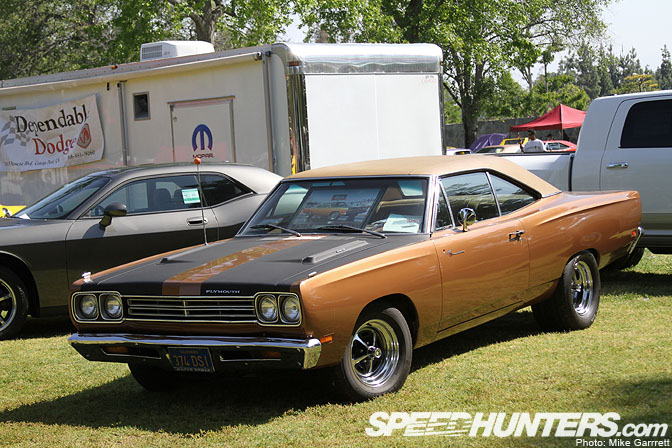 Love the stance on this Road Runner.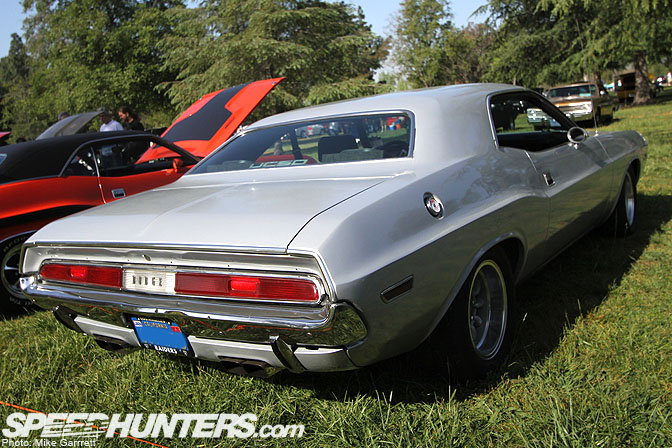 This Challenger was sporting some Trans Am-esque Superlite wheels.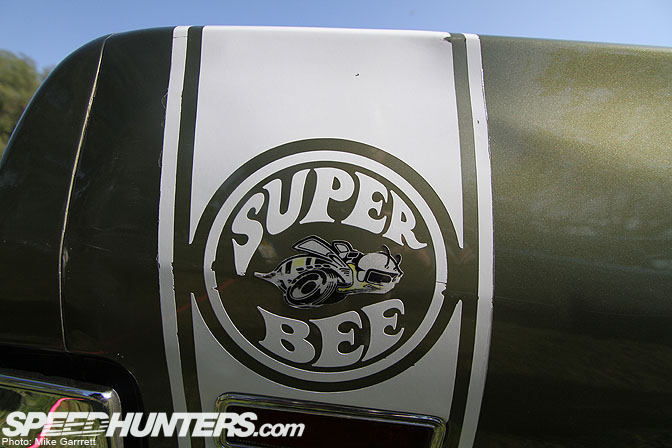 Fact: Car names and logos will never be any cooler than those seen on Mopars in the golden age of the muscle car.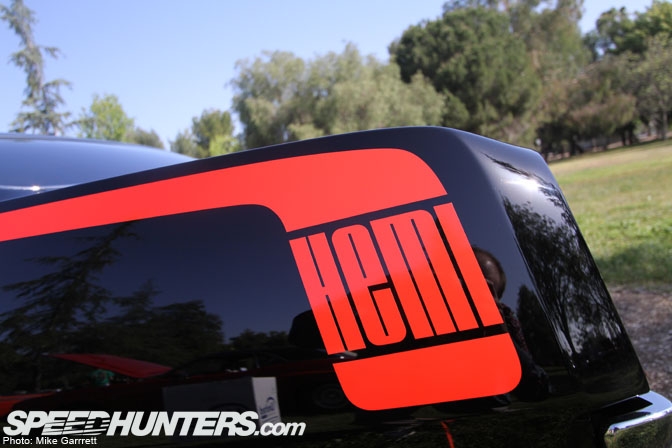 That's it for now. I'll be back soon with another batch of vintage Mopar style soon.
-Mike Garrett