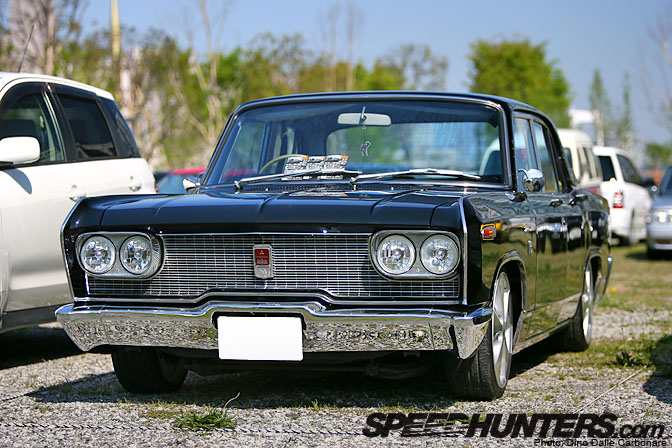 There was just so much goodness in the parking lot at the Mooneyes Street Car Nationals on Sunday that it would have been a pity if I didn't dedicate a whole post to what I found. Starting off with this immaculate Mitsubishi Debonair. This car was built in 1964 to go head to head with the popular Toyota Crown and Nissan Cedric in the big luxury sedan market. We have seen a few of these cars in the last year from the various Mooneyes shows but never one kept in its unmolested factory spec (wheels aside).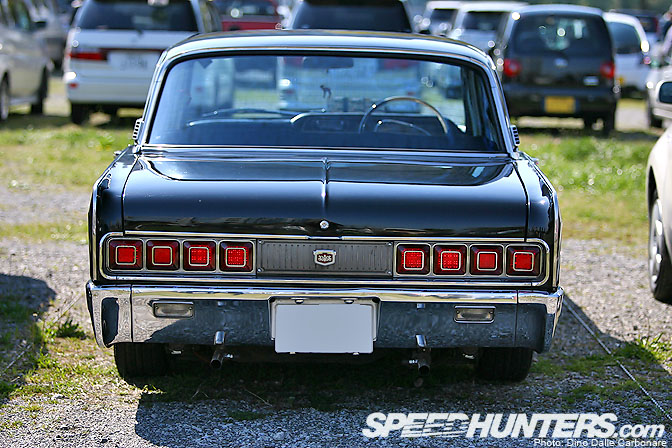 It has a few touches of Lincoln Continental in there and looks remarkably like a Toyota Century, although that car came three years after it! Check out the two tiny exhausts!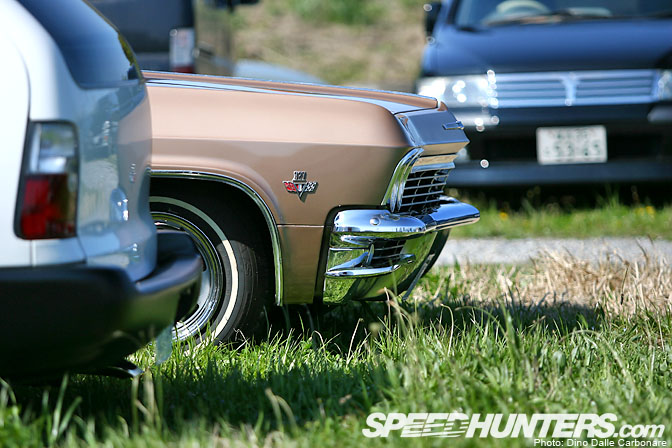 No matter what direction you looked into there was always something worth walking over to…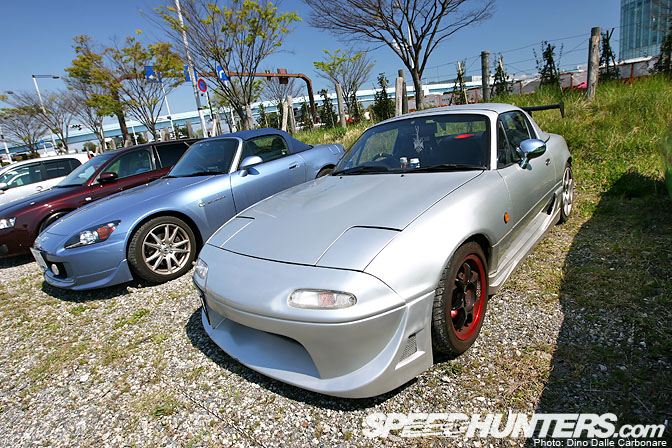 …from modern JDM rides…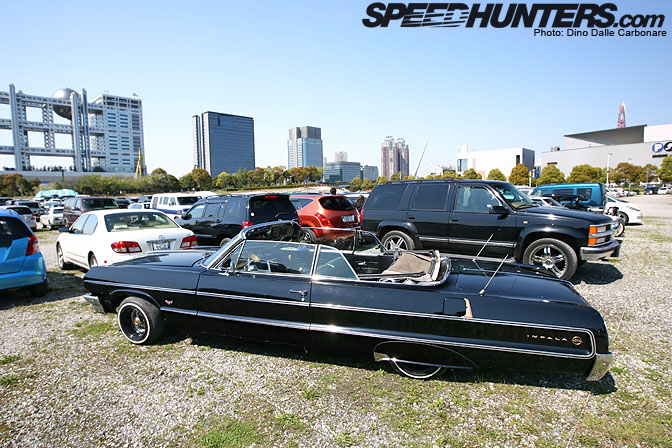 …all the way to outrageous lowriders like this Impala…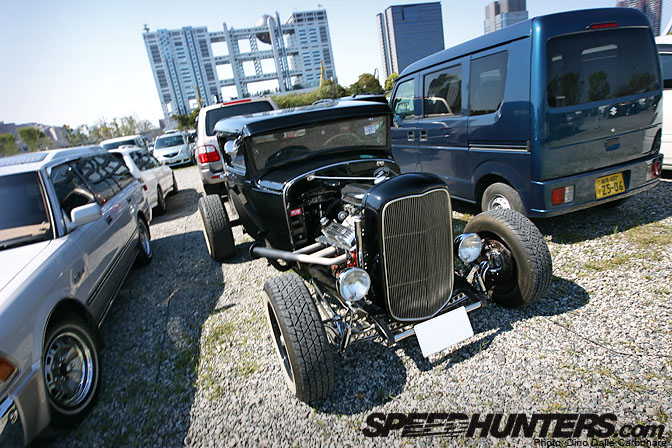 …to proper Hot Rods!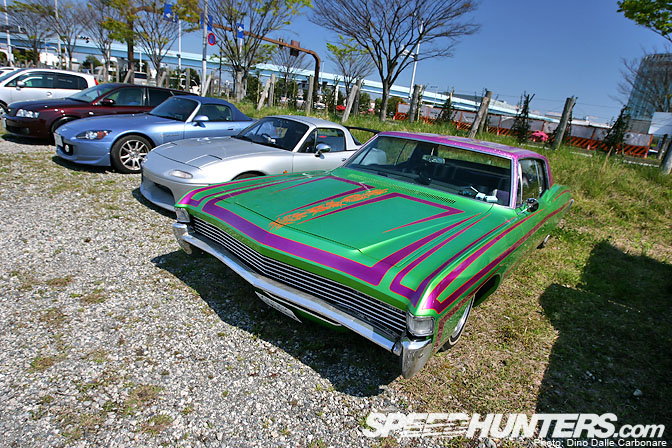 Seeing a Eunos Roadster parked up next to this huge thing was rather comical! Two different schools of thought.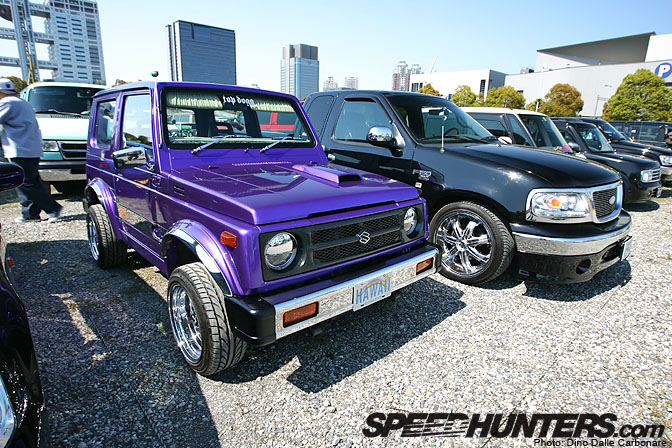 You really can't anticipate what you might run into at these kind of events! I have never seen a Suzuky Jimny done up like this, and on Hawaii plates, Japanese ones nowhere to be seen!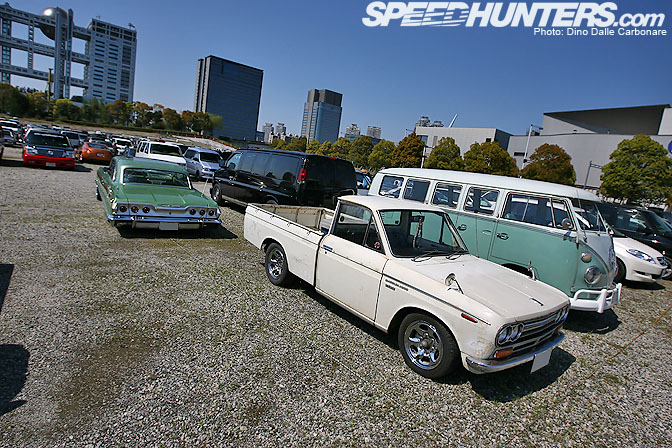 How about this multi-continental selection, a Datsun pick up next to a VW Camper van and a 1963 Chevy Impala.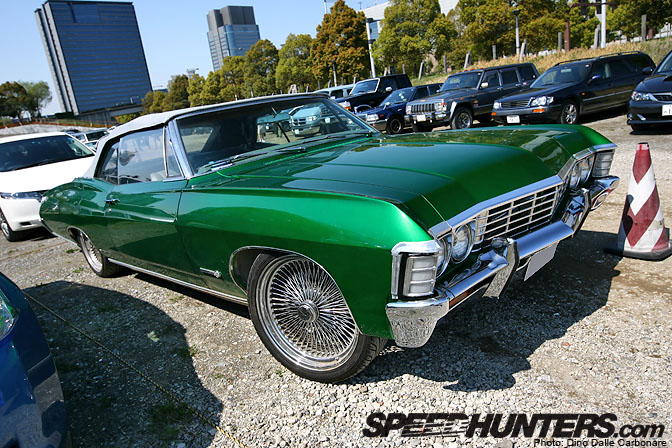 Very flashy!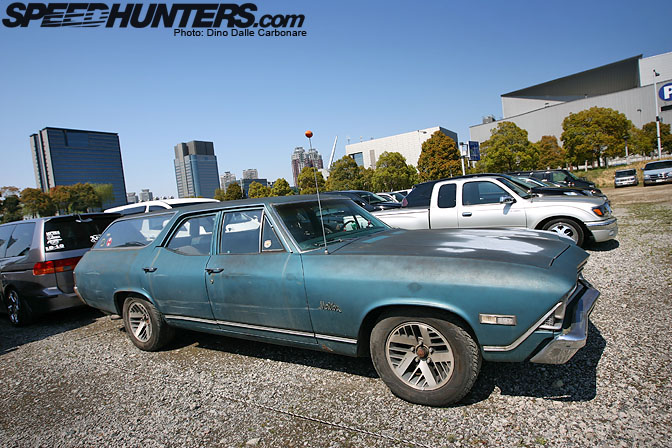 This Malibu station wagon looked like it had recently been rescued from the junkyard.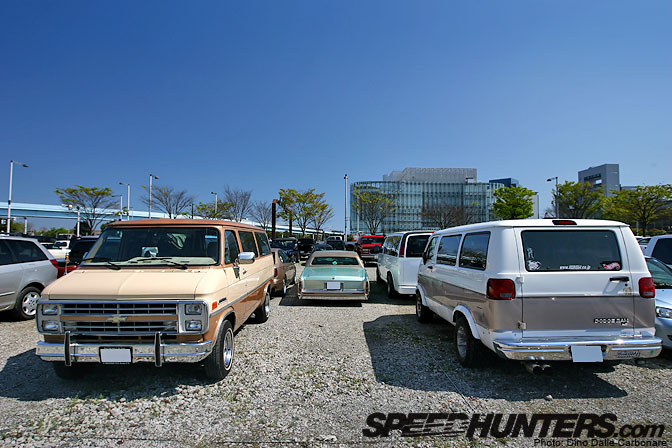 Yep this is Japan!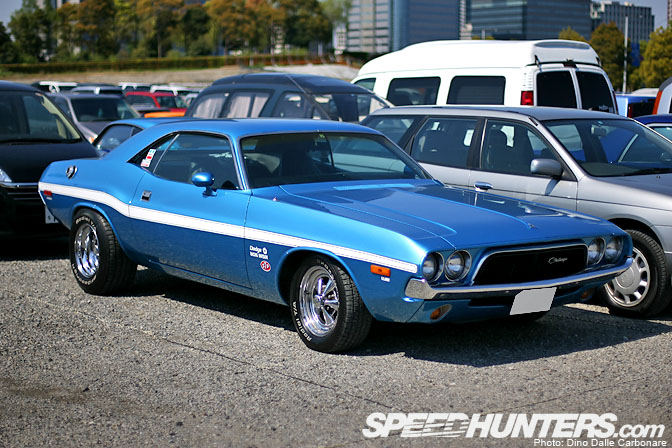 This 1970 Dodge Challenger was absolutely spotless and should have been in the show area, not left alone in the parking lot!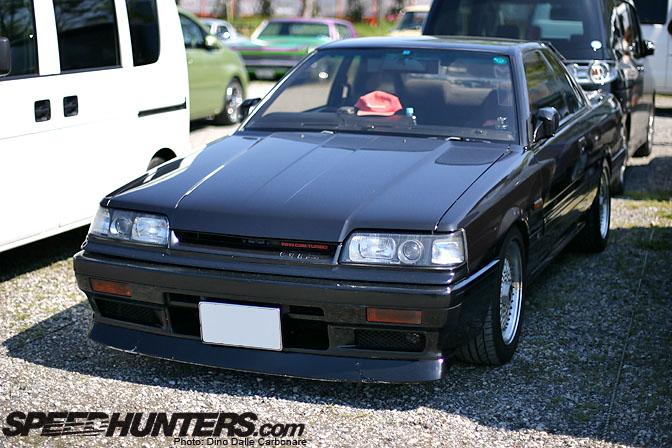 There was a lack of classic Skylines this year but I managed to run into at least one nice example, this very clean R31 wearing an aftermarket chin spoiler and period correct mesh SSRs.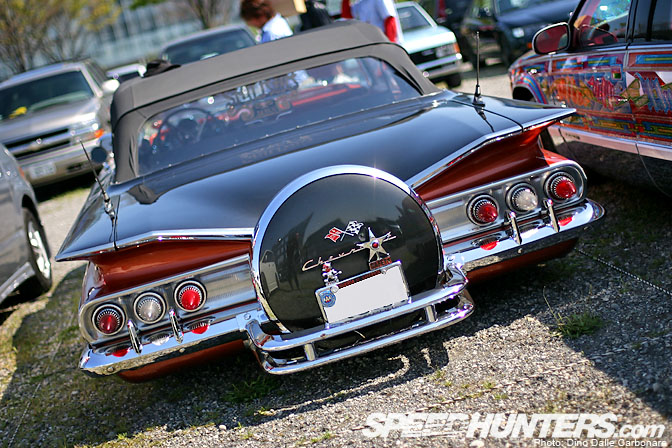 This is the complete opposite of understated.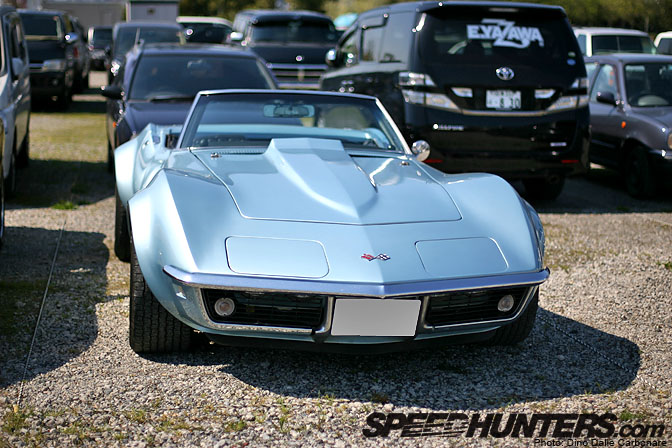 1969 Stingray Convertible sitting all alone in a corner of the parking lot.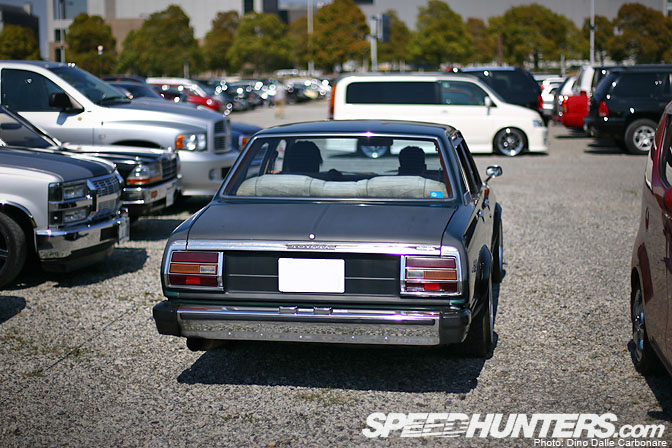 Managed to grab a quick shot of this old Toyota Chaser just as it was about to leave.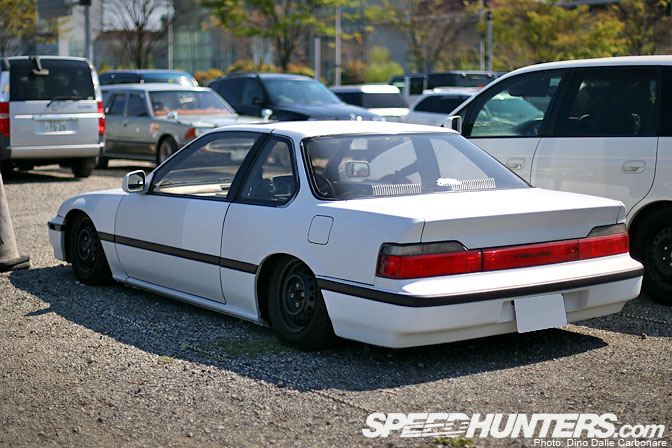 Here is a rear shot of that ultra-low Prelude from Part 1. Check out the how the rear wheels have cambered in following the suspension drop…bordering on VIP-style angles!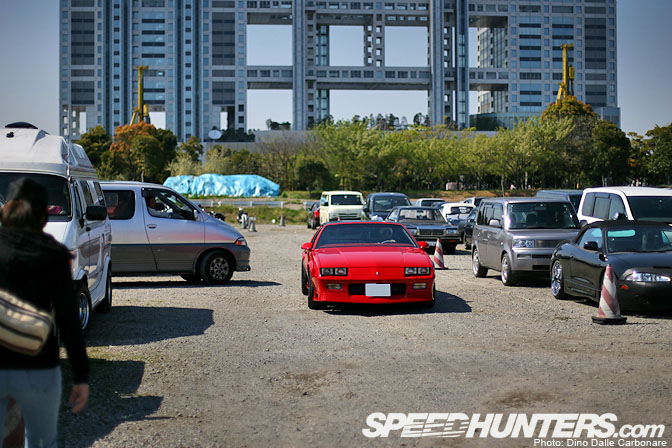 This Camaro Z28 must have circled the car park a dozen times while I was there shooting, probably waiting for a spot close to the entrance to free up.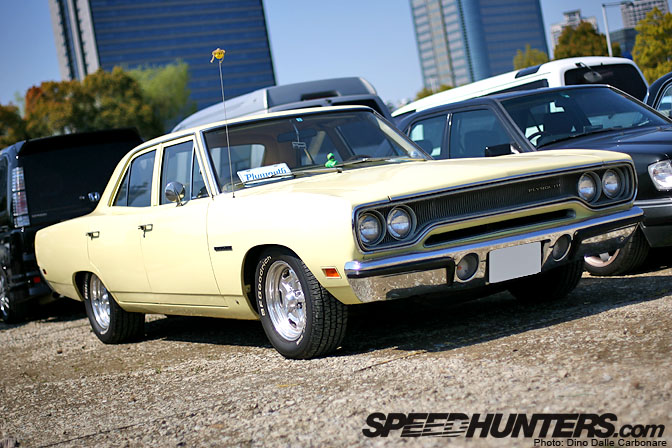 Plymouth Belvedere, the first I have seen.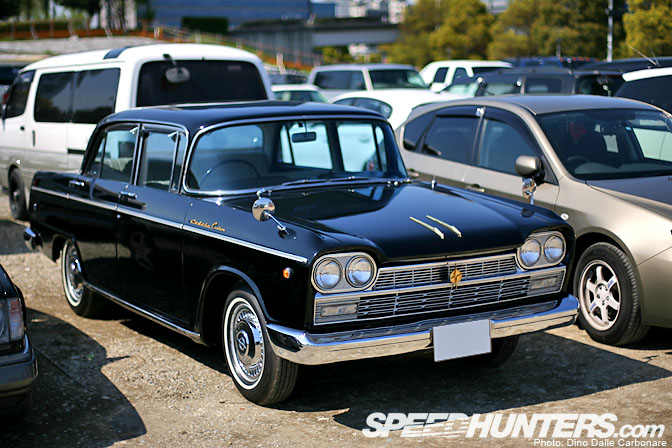 1960 Cedric Custom, the first ever generation of Cedric produced.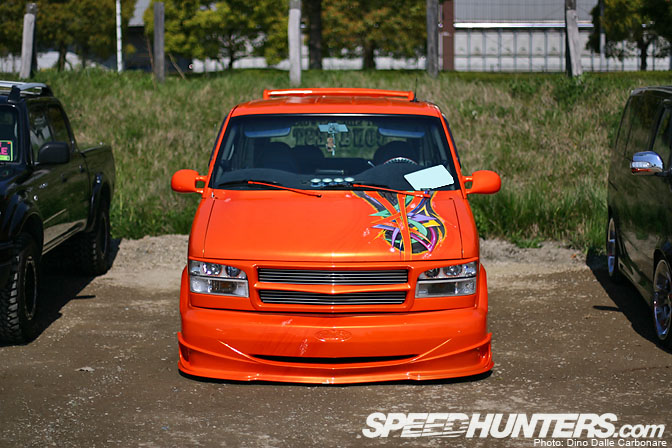 Ok time to throw a little more color into this line up of pictures starting off with this customized Astro Van…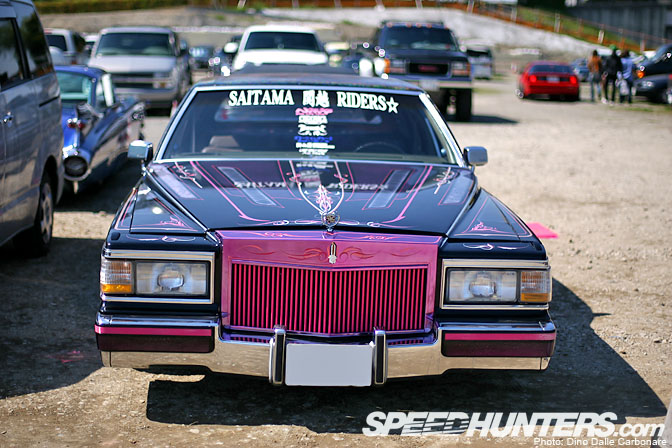 …and this shocking Cadillac from the Saitama Riders crew.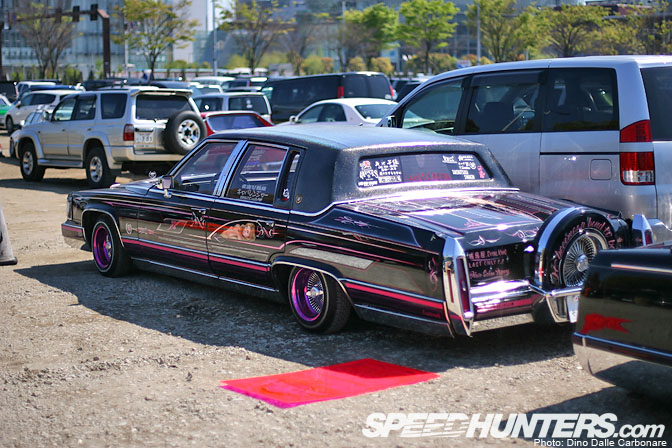 The pink treatment extends to the wheels too! Very interesting and, ehm, unique…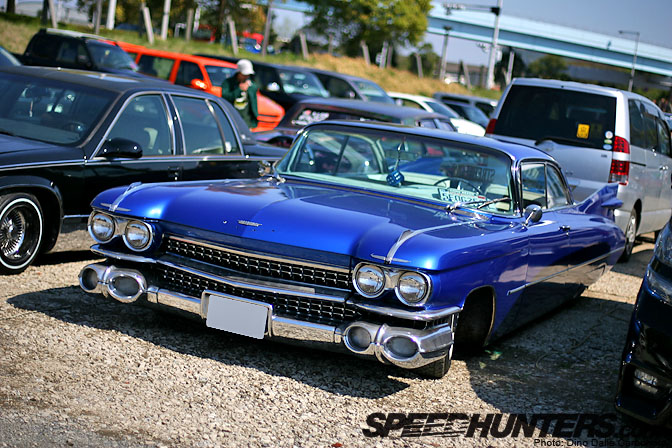 …but I prefer this more sedate "Bayside Blue" Coupe deVille!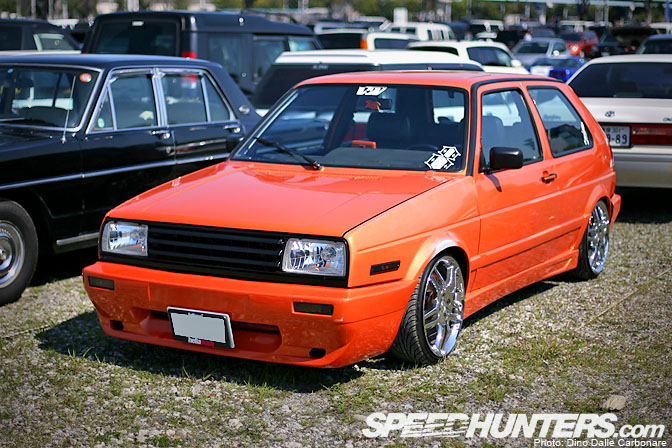 This must be the only old-gen Golf I have seen at these events, wonder why it doesn't get a bigger following in this scene.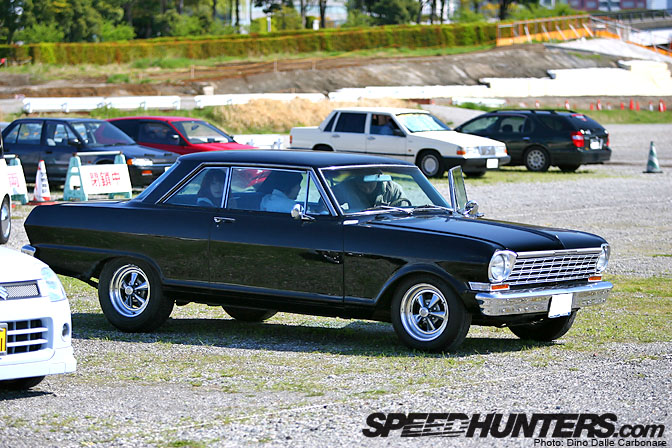 Took this as I arrived early in the morning as the parking lot was still filling up.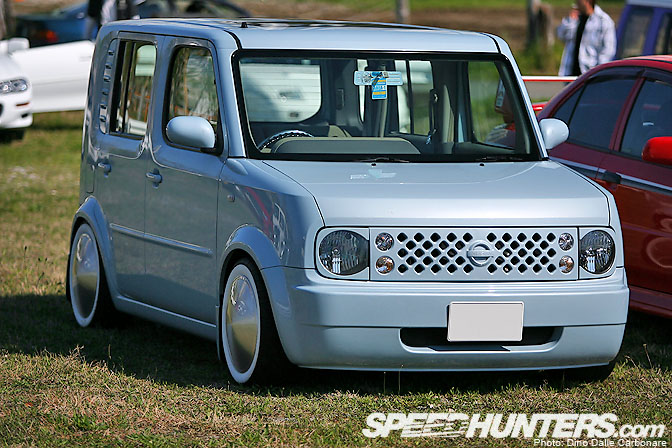 Quite liked this Z11 Nissan Cube lowered and fitted with Moon Discs. Looks like the owner also had the Nissan logo painted when color-coding the front grille.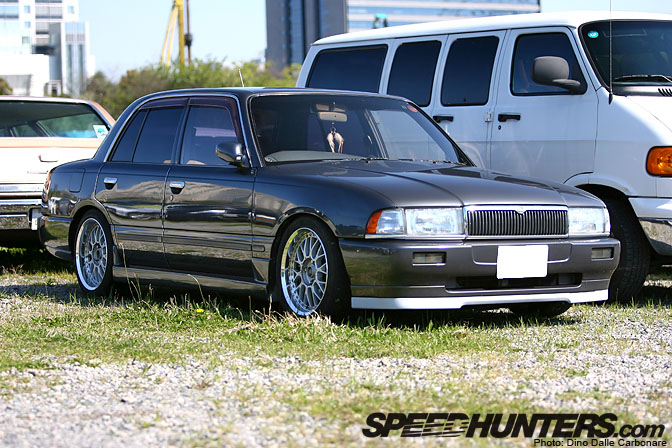 The Nissan Crew is usually used as a Taxi in Japan or the occasional Police car. I recently sat in the back of one of these after getting pulled over for speeding. I don't like these cars!!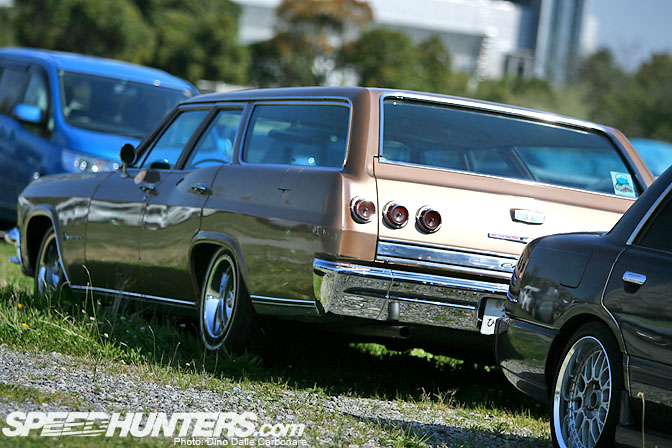 Don't miss the final installment from Odaiba as I return to the show area for one last look at the Street Car Nationals.
-Dino Dalle Carbonare