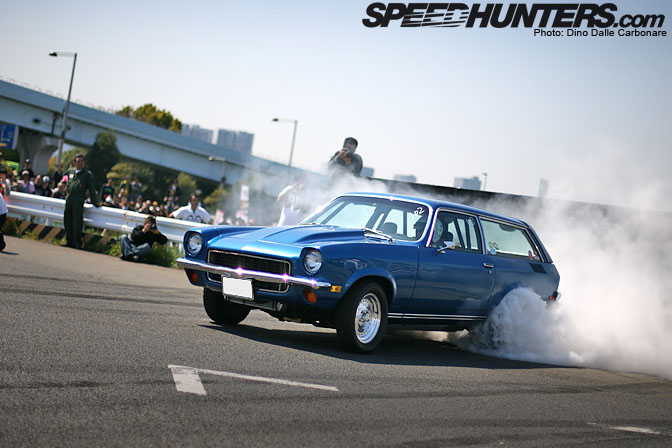 I found myself back out in Odaiba today, roughly a month since the first round of the D1 Grand Prix was held at the same location. Much like at the pro drift competition there was a lot of tire smoke involved, but there was no sideways action to be seen, just a stunningly huge selection of the country's best custom cars. Welcome to the 2010 Mooneyes Street Car Nationals.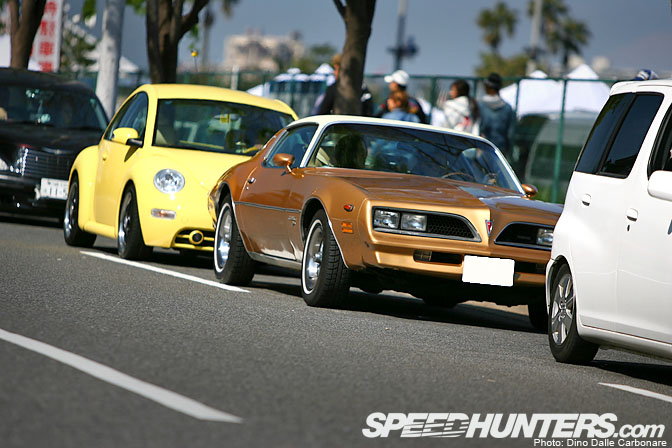 I like to get to these kind of events nice an early to check out the cars rolling in and to walk around while people are still setting up.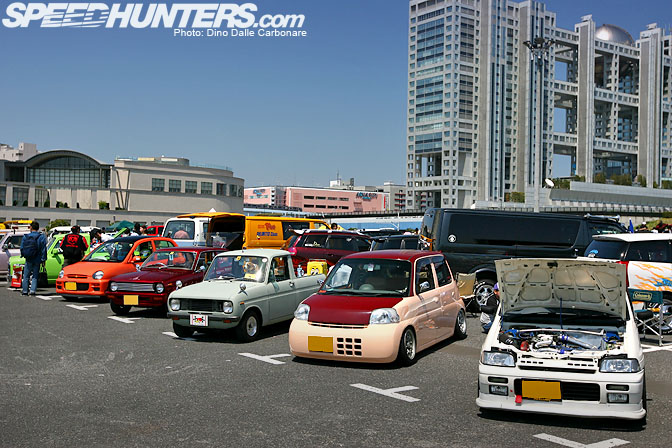 The warm and sunny day gave me yet another sunburn, but after the weather we've been having in Japan these last few weeks it made for a very pleasant day out. As ever the selection of cars at this first big Mooneyes event of the year was simply mind-blowing with all sorts of US new and classic imports being joined by a vast selection of domestic rides, including many Kei-cars like you can see here.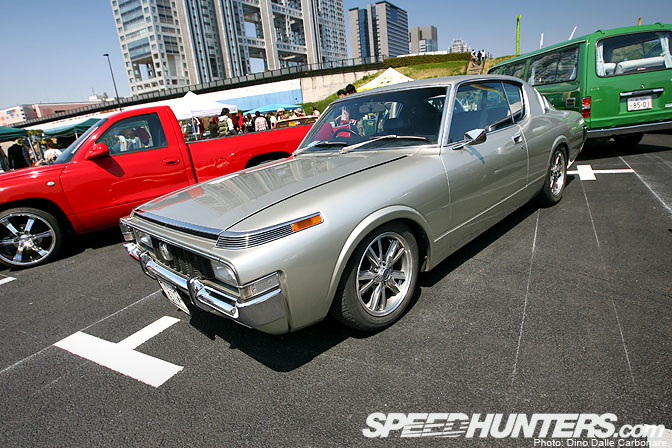 One of the reason I love covering these events is that I get to see come very rare Japanese vintage rides, cars I have never seen on the roads in all the years I've been over here. Take this Toyota Crown coupe from the seventies for example, one of the rarest cars at the show…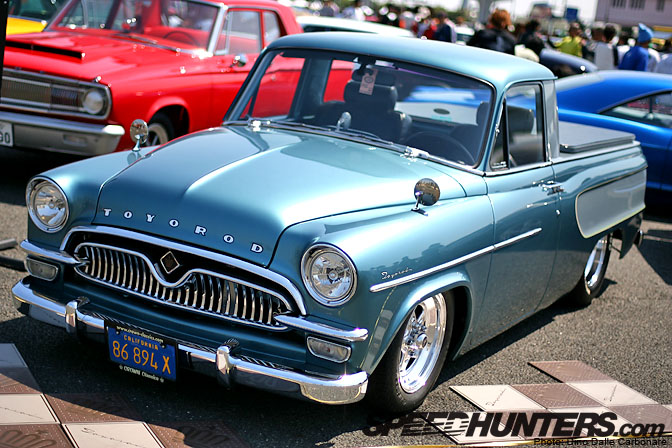 …or how about this 1961 Toyopet Crown pick up, customized with a US-style and running a Chevrolet LT-1 engine…hence the name Toyorod!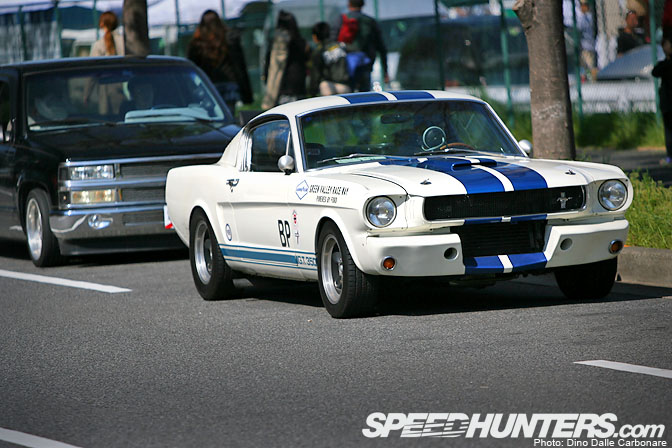 Spotted this track prepped Mustang queuing up to get into the car park.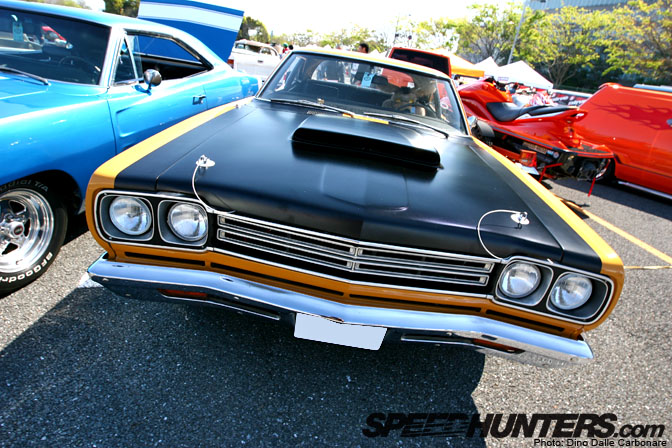 Right by the entrance of the main show area was this Plymouth Road Runner…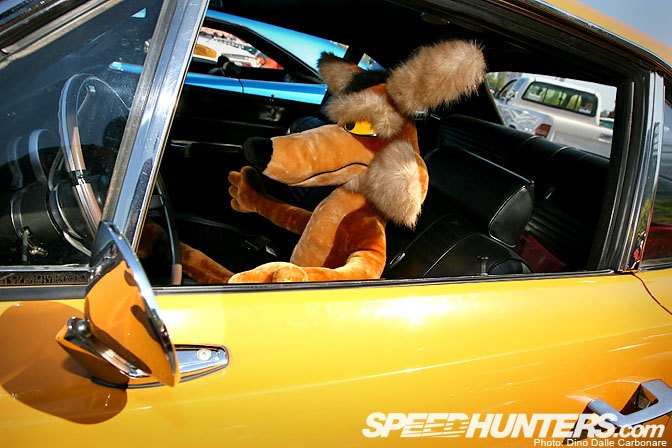 …with a rather well-known coyote behind the wheel.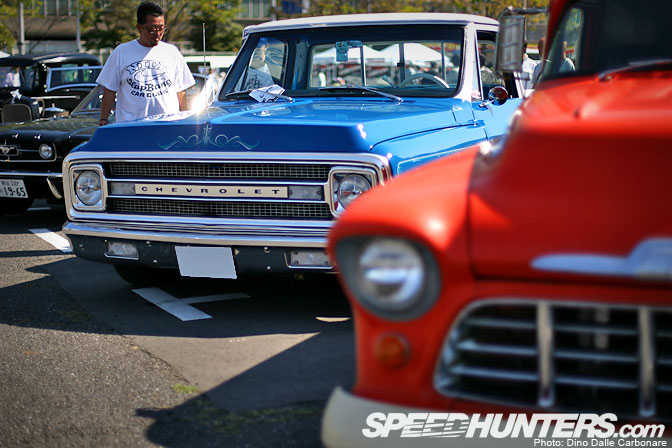 The pick-up scene in Japan is pretty big and this year the Multiplex parking area at Odaiba was filled with utes of every kind, customized in a variety of styles.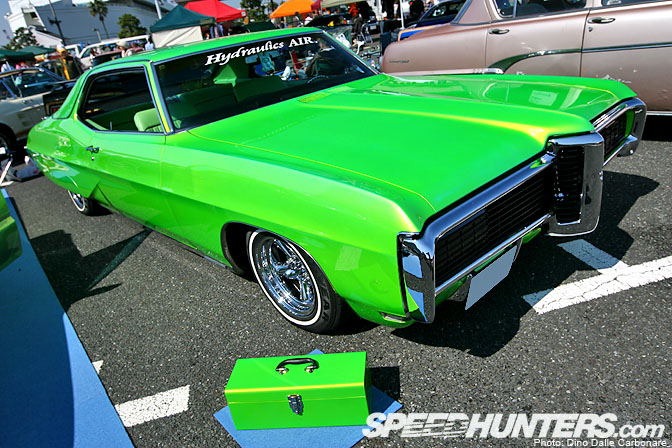 This Pontiac GP was definitely unique with its retina-burning metallic green paint job, even the seats were upholstered in green leather.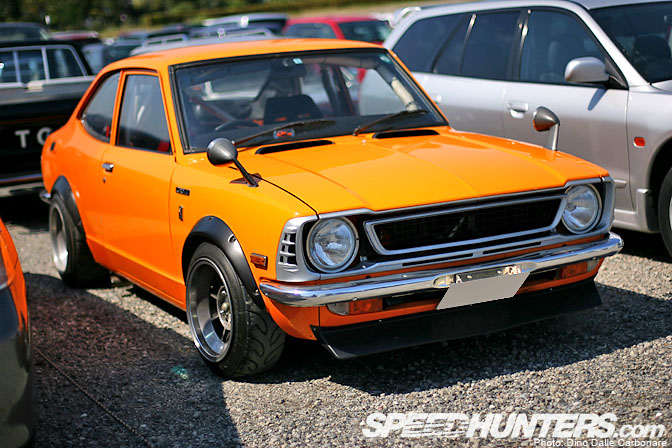 You really can't get the full experience of these events without taking a walk through the car parks. The people that come to the Mooneyes shows are true enthusiasts and definitely don't miss this opportunity to take out their cool rides for the day. Spotted this TE27 Corolla parked pretty close to my car.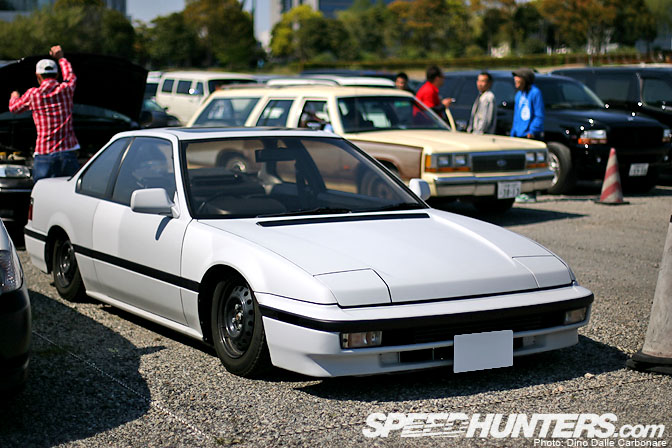 This Prelude was slammed to the ground, very clean and very simple.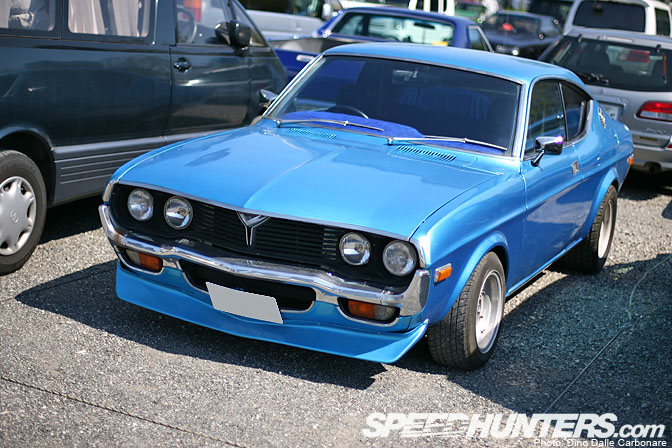 I'll take a more in depth look at the cars that I found in the car parks later on.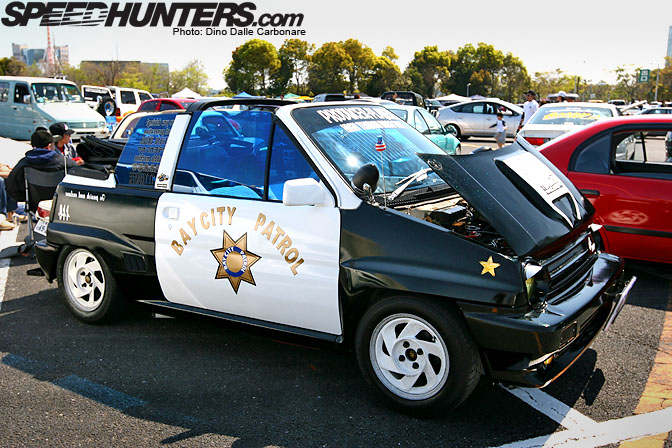 Some people just do this custom car thing for fun, and Kei cars are always a funny base for a build like this patrol-car wannabe.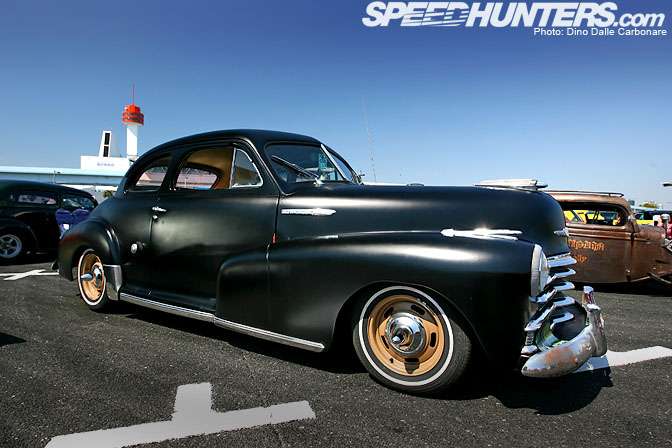 Don't want to run into this Chevy out on the street, check out those spear-like center caps!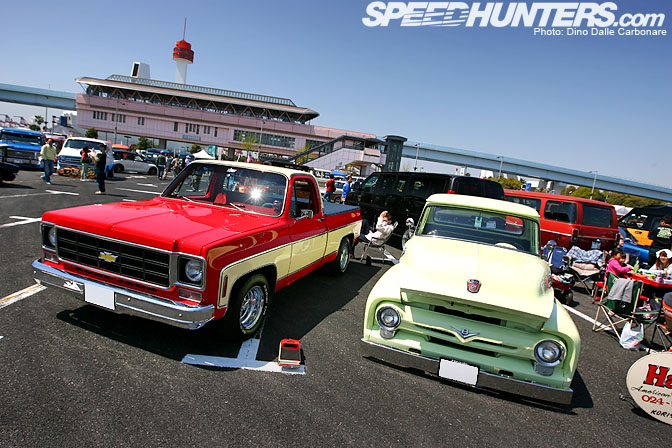 The tons of pickups were closely followed by a pretty big selection of my personal favorite kind of cars…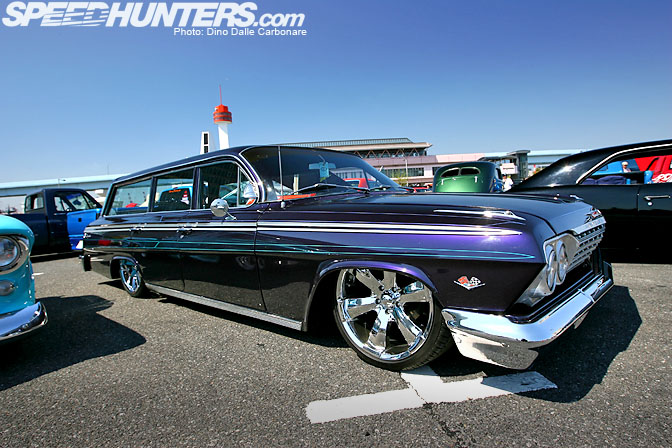 …wagons! I really enjoyed checking out everything from this Impala to cool and rare Toyota Crown wagons.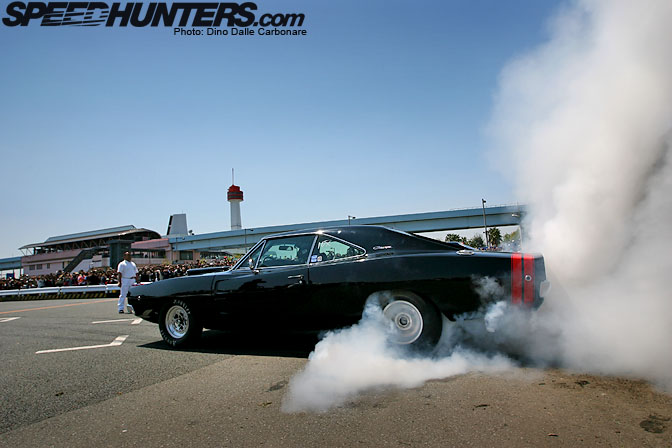 The guys at Mooneyes had a real treat this year for all the showgoers. Burnouts! And these big classic drag racers sure don't hold back when it comes to burning sticky slicks!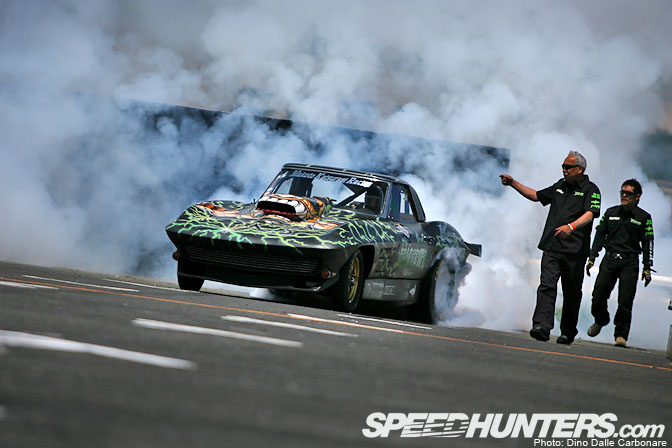 Some of you may remember this Stingray from the Mooneyes Yokohama show back in December, I was happy to see this crazy machine out in action.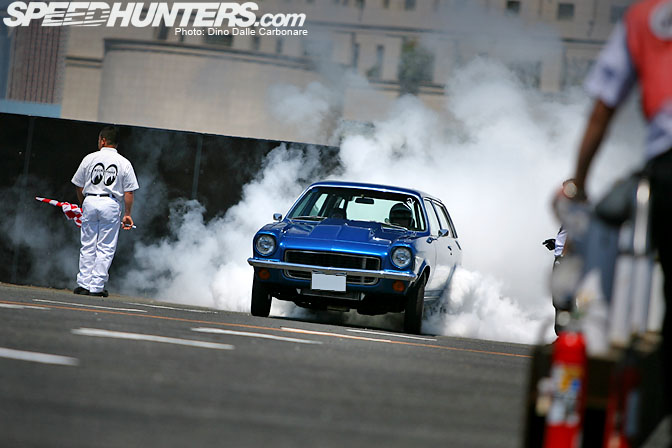 The sound these old V8 powered monsters develop is pretty amazing. It's funny D1 cars need to be fitted with downward pointing exhaust tips when participating in Odaiba, most of the muscle cars that burned rubber today were not running any exhausts! My ears are still ringing and I loved it!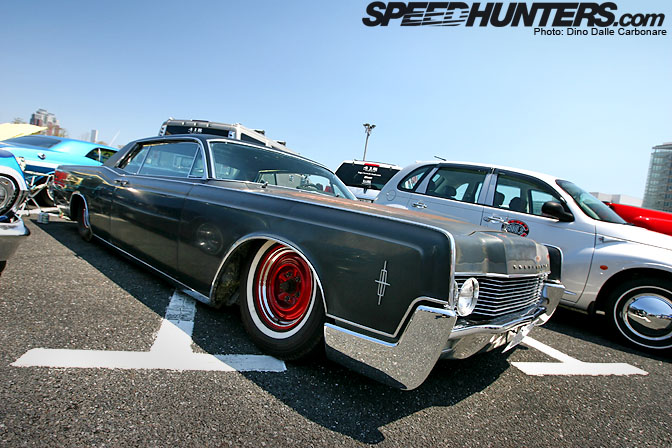 If I have to pick one car from the show that really stood out for me it has to be this Lincoln Continental. This thing was simply oozing style…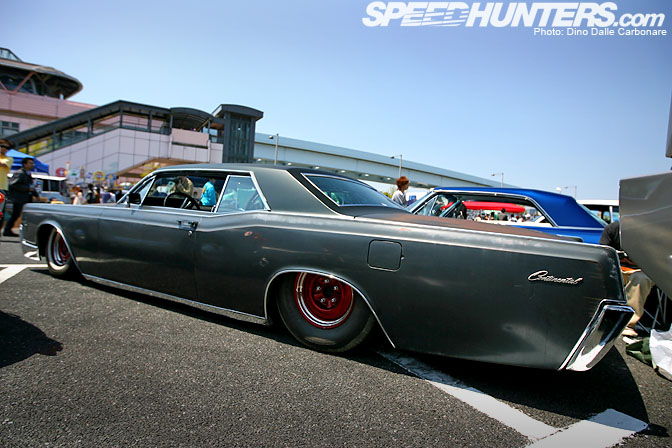 …and it sat so damn low it looked like a long flat piece of iron if viewed from standing height. Check out that rear overhang, that is longer than most Kei cars!!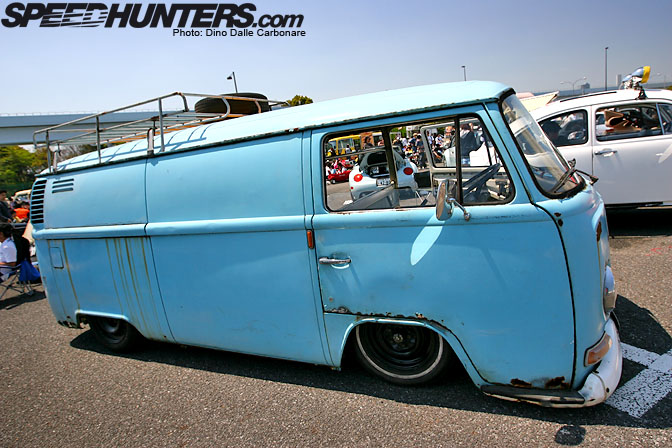 And on the subject of low…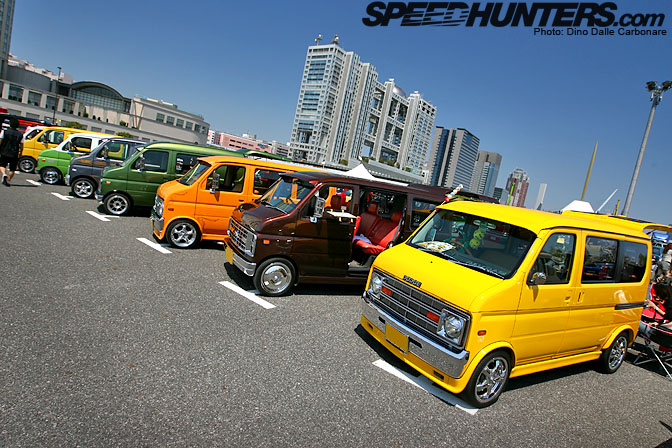 Kei cars made to look like Dodge and Chevy vans, only in Japan!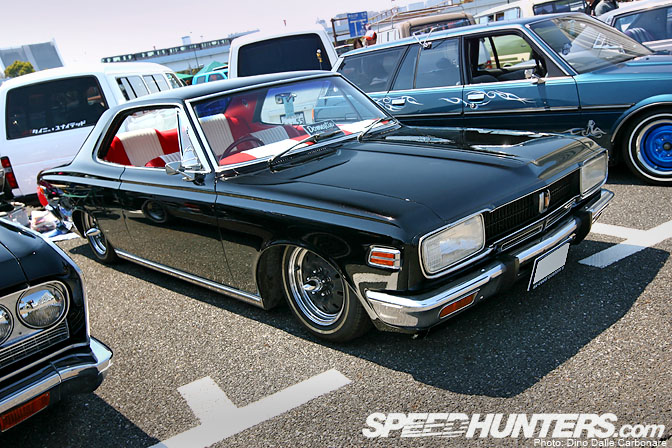 Another generation of Crown Coupe, can't get over how cool these cars look, they are like scaled down versions of American classics.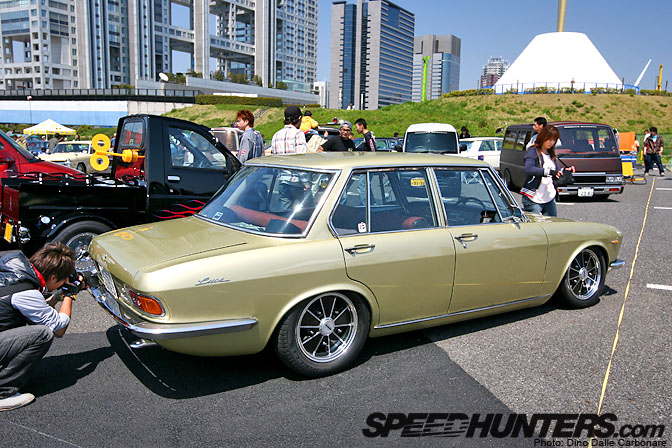 Giorgetto Giugiaro was responsible for the design of this 1965 Mazda Luce, a car that I had never seen before today. A very flowing and aggressive design reminiscent of German cars of the period.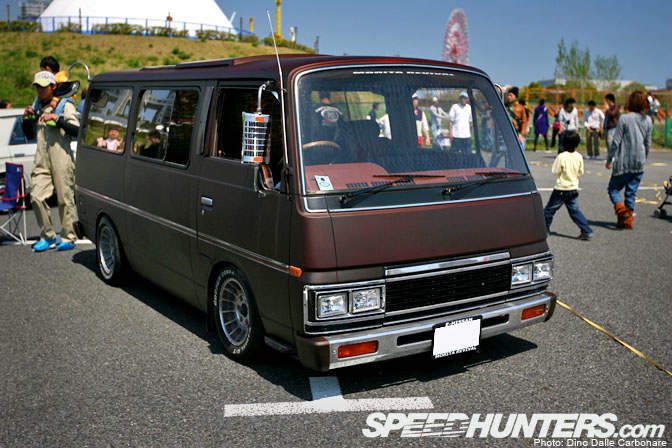 Now this was cool, matte bordeaux Nissan Caravan.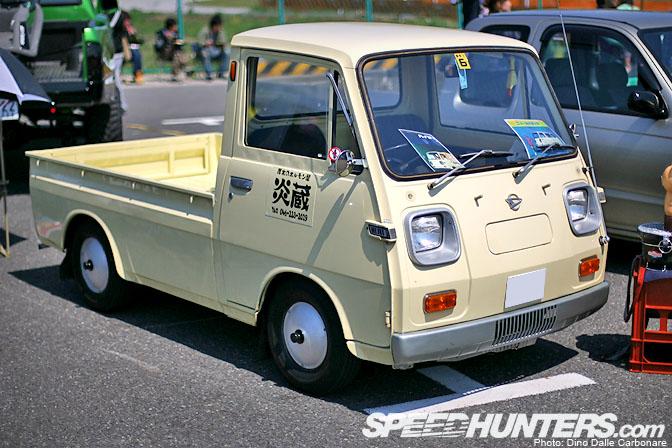 I guess this Daihatsu Hijet is the forefather to all the little Kei-car pickups that litter the Japanese countryside. In perfect condition and still running on its original license plate.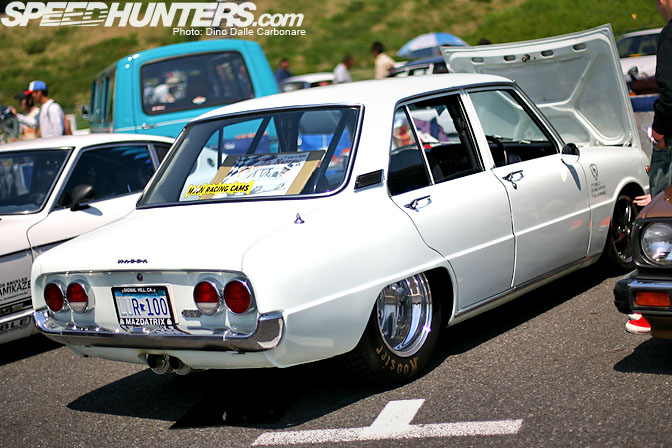 I will leave you with this rear shot of a very cool rotary powered ride. Any ideas what this is?  
More to come from the Mooneys Street Car Nationals!
-Dino Dalle Carbonare