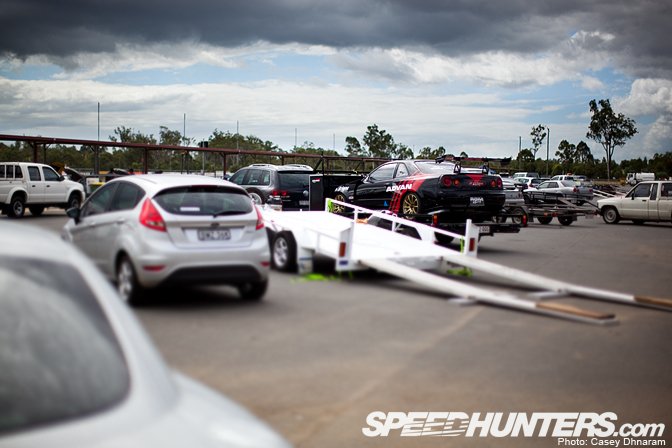 A local event that is without doubt increasing in popularity in Australia, is the 'Time Attack' series. Paul
Ruzic, the owner and director of 'Time Attack' holds these events
bimonthly at the paperclip known as Queensland Raceway, and has
recently announced Lakeside Raceway will also be a venue used starting
from May this year.
As per usual, the night before the event I set about getting ready
for the big day on track; getting my camera equipment on charge and all
set for action… Scrolling through the entry list, to my surprise I saw
the name 'Mark Berry' … As in Advan/Hi-Octane R34 GTR Mark Berry… I
instantly became excited, and couldn't wait to get out there and take
some shots.
Gates opened at 7:30AM and the racing got underway more or less
straight away. Shooting non stop from 8:00AM – 12:00PM then from 1:00PM
– 2:30PM I thought Mark Berry had changed his mind and not arrived… Heading back to the pits from the opposite
side of the track, I then saw this…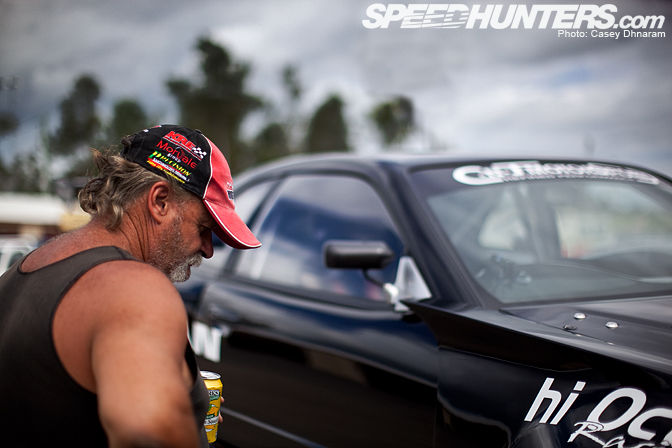 From just observing this car on track, there is no doubt it is going to be a strong contender come Eastern Creek in May…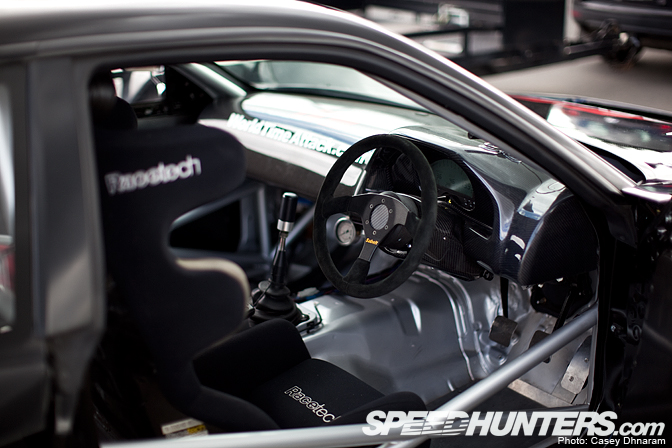 It is the real deal. From the self adjusting wing, to air jacks.. This is not a backyard operation.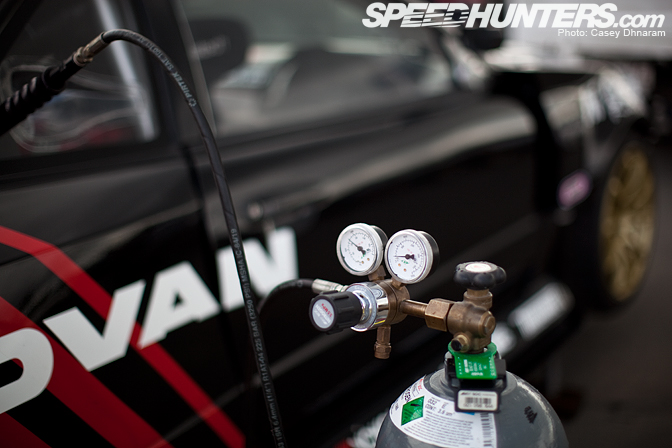 Weapon in action…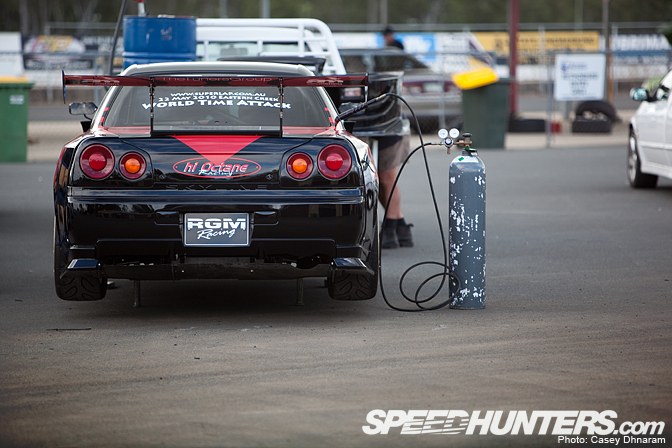 Passion is what motivates the greater population of racing car drivers, and nothing better to have than your own father by your side, to help with developing and testing the car.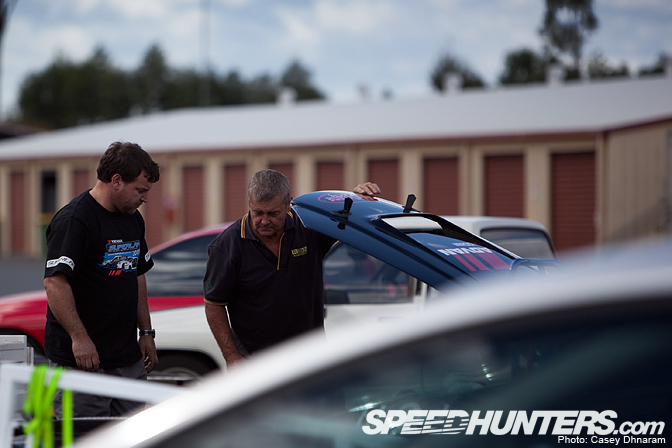 A couple of weeks prior to this event, Mark and his team travelled to Eastern Creek, if you are not familiar with this track, it's based in Sydney, NSW, where the 'World Time Attack Challenge' will be held in May. Testing on the new track, Mark and his team were mainly trying out new aero on the car including a huge front lip and auto-adjustable rear wing.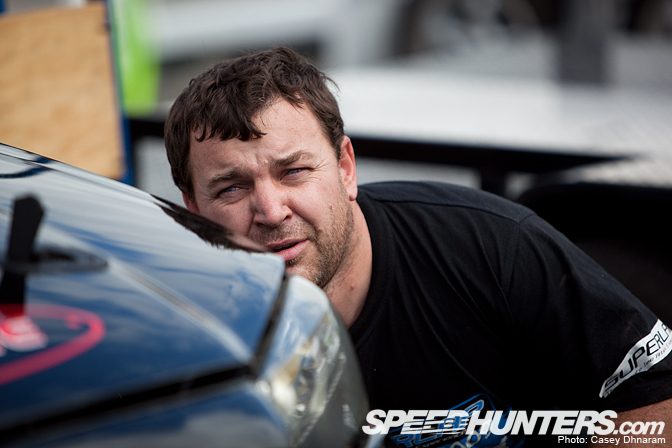 I snuck in a few words prior to Mark striking the track; his major reason for being here on this day was to assess the AWD. He mentioned that when the team was previously at Eastern Creek a few weeks prior, the car wasn't performing properly and was way too slippery in the rear.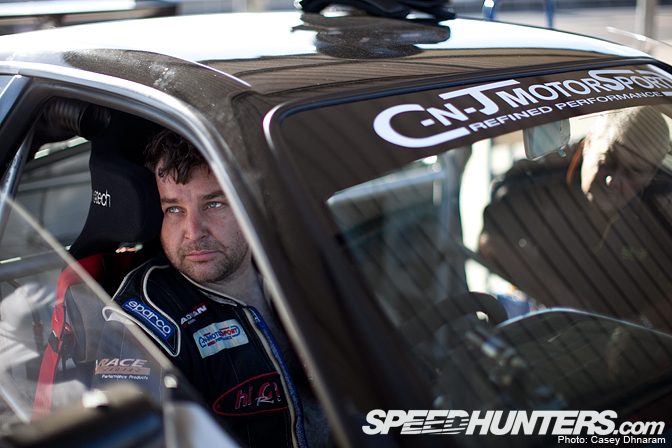 Let's get down to business…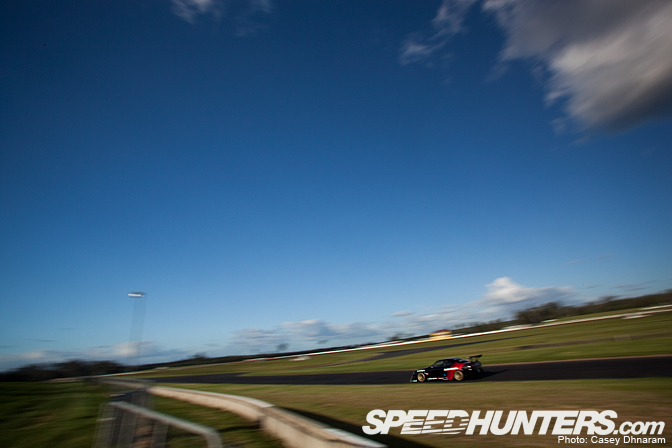 Even though the AWD System was functioning better than earlier attempts, the car still looked outrageously slippery coming out of turn 2… Or maybe Mark was just having some fun?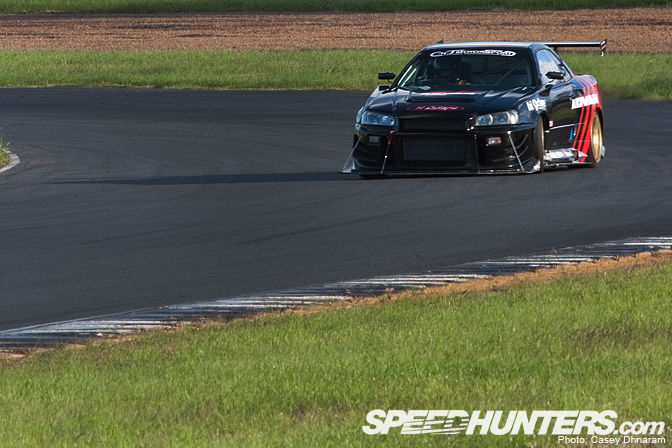 Damn mean though!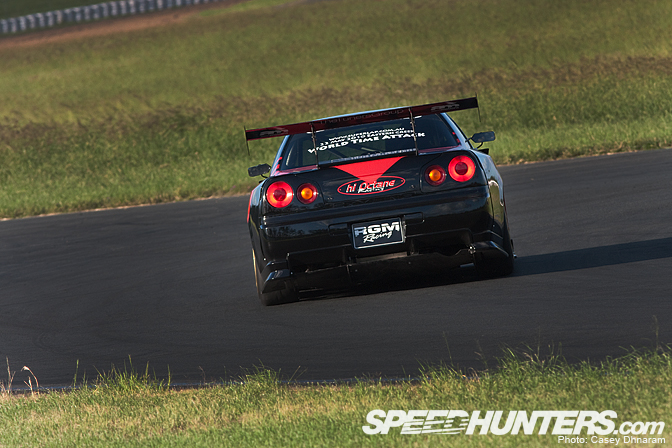 With every gear shift sounding similar to a gun fire, the noise that this car produced echoed for miles into the forbidden unfilled farm fields, leaving a profound note that distinctly set off the Advan/Hi-Octane GTR.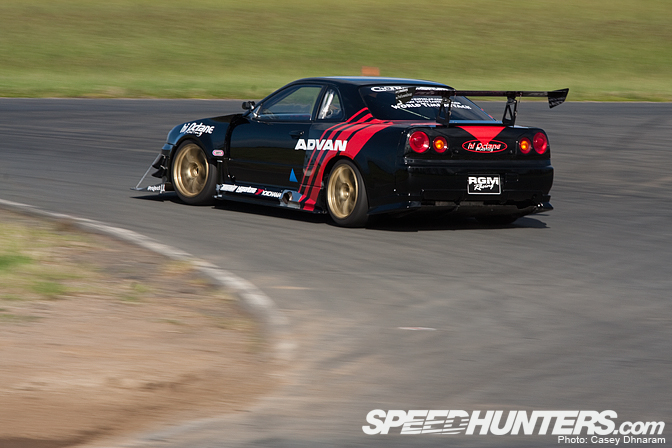 For a dozen or so laps Mark was running at race speed… it was obviously a handful, but he was having a ball behind the wheel…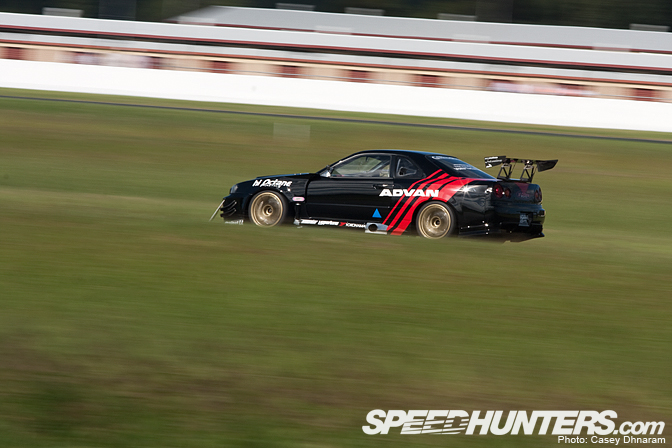 By this point in the afternoon, 90% of the drivers where taking in the short period of time Mark was on the track to observe how a local track should be driven, by one Australia's top Time Attack drivers.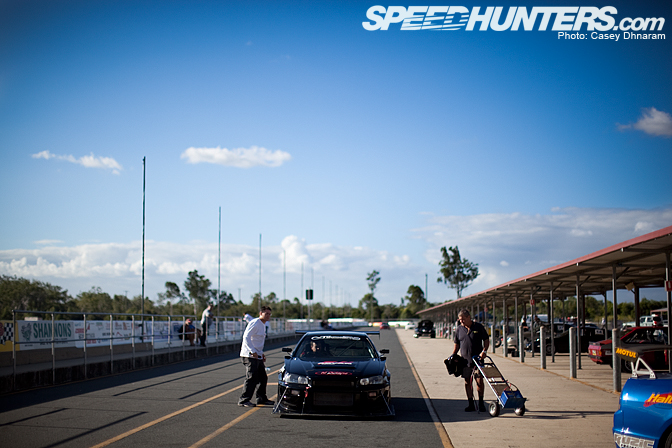 Sitting in the pits, cooling down, and getting ready to head home, Mark was quite pleased with the result.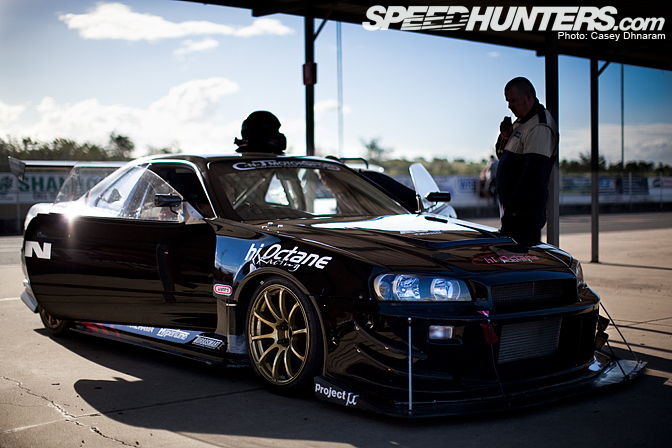 When speaking to Mark about Superlap, he mentioned one car in particular he is eager to take on, and that is the well known 'Cyber EVO'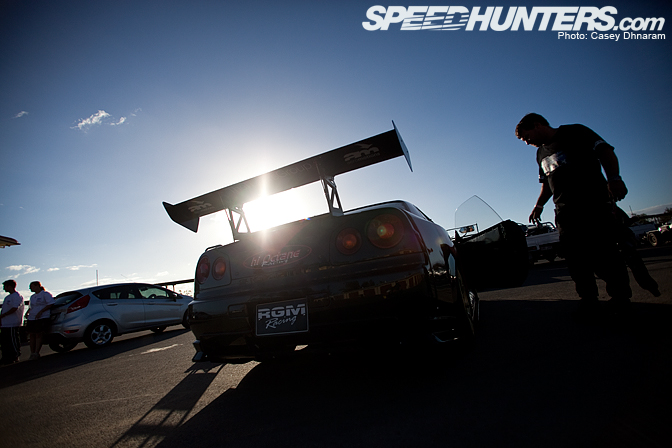 I'll see you at Superlap 2010! Look forward to meeting the Speedhunters team!
Do Australia Proud!!!
- Casey Dhnaram