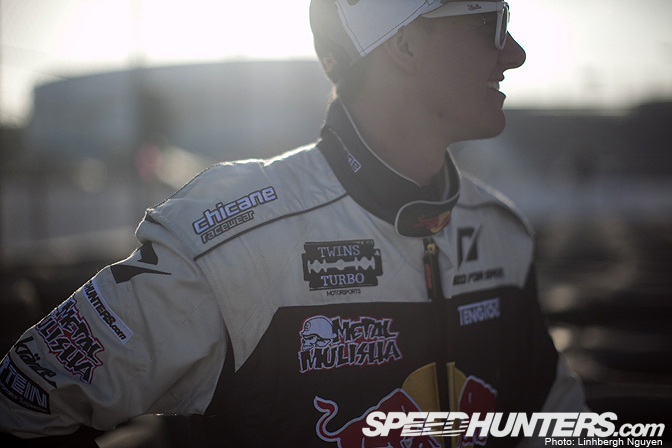 What up my Speedhunter followers!
Woah, I don't know where to start. This first stage of our 2010 program has been intense! I have been in the USA for over 2 weeks now and Toni and I have driven 3683 miles!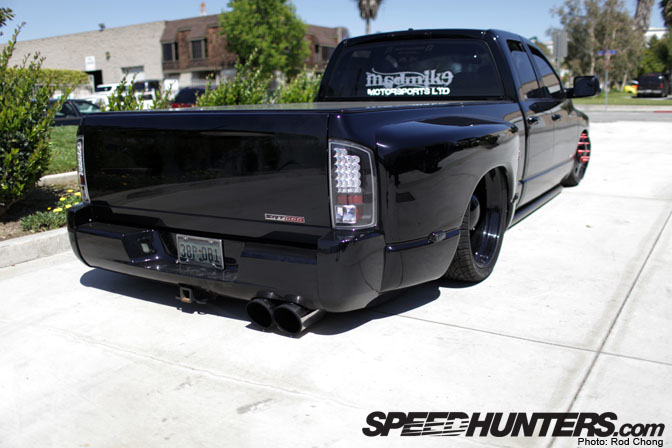 We flew into LAX on the 2nd and went straight to another check in for a plane to Denver then to another connection to Houston Texas where we picked up our 'BRO DOZER' dually. While in Houston we hooked up with J-Rod (the voice of Formula D) who was in town for a car show promoting drifting, JR and family were also in town so we cruised out for pizza and drinks, after dinner we checked out the anime convention which was at the motel, that was colorful to say the very least.  We also got to meet a few new faces that are involved with FD including Linhbergh! Mate you are crazy and really know how to raise the roof!!!! Haha good times! 
J-Rod invited us to stay with him, wife Steph and their awesome lil son Parker at their pad in Arizona as a pit stop between Houston and Long Beach. After a 17hour drive we arrived in Arizona at 2am then spent a couple of days just chillin and checking out Arizona.  Almost right after Jarod assured Toni he hadn't seen a scorpion in months she spotted one next to my bare foot in his garage! After that we kept our shoes strapped!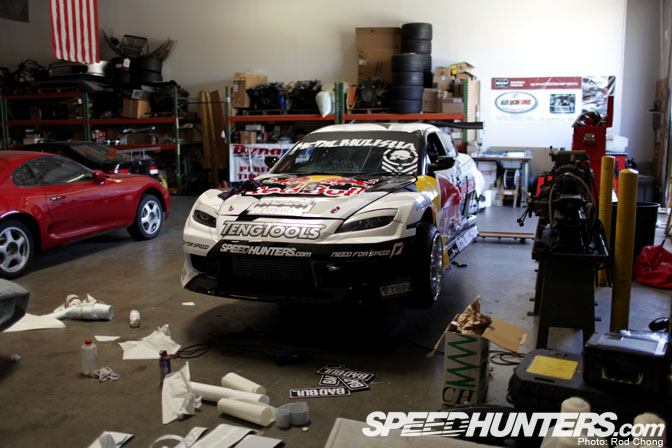 Back on the road and 6hours later we would arrive in Long Beach Cali to meet my NZ chief mechanic Cromey that had flown over to help with round 1. The next day was the big day where we would meet for the 1st time our new crew @ Twins Turbo Motorsports. Eric, Marc, Carlos and Kev, I can't say enough about these guys, I'm sure this year will be one of innovation and I'm looking forward to what they will bring to the world of drift.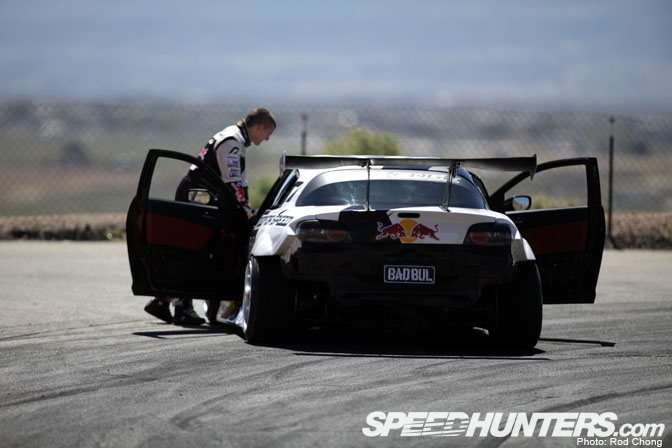 Next stop: media/test day for team Need for Speed at Willow Springs
Raceway which is an unbelievable facility made up of everything from
gokart tracks, dirt and paved speedway ovals, drift tracks, skid pans, a
drag strip, circuit racing tracks, an autocross circuit, off road
trails, dirt hill climbs and not to mention the famous international
grade circuit.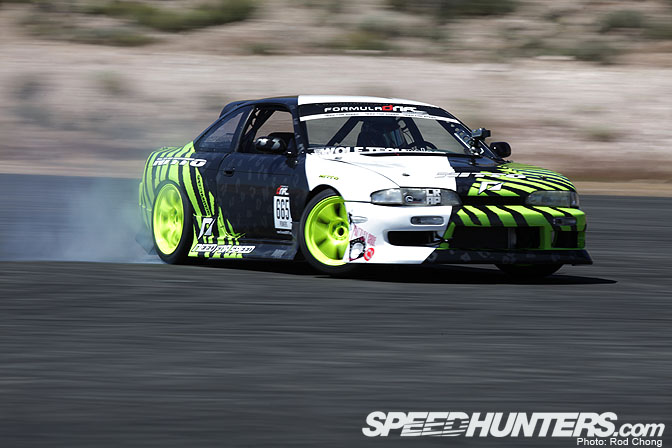 Re-uniting with Matt Powers after meeting him at the Red Bull World Drifting Champs in 2008 I am stoked to be paired up with such a cool individual with his style and my style put together we can really bring some thing unique to Formula D.
We fired up the RX8 eager to fry up some new Falken 615-K tires and see how the car would perform on track, unfortunately it only lasted one short session after we broke a mount for the steering rack ending my only chance to test the new tire before round 1 leaving me not so confident.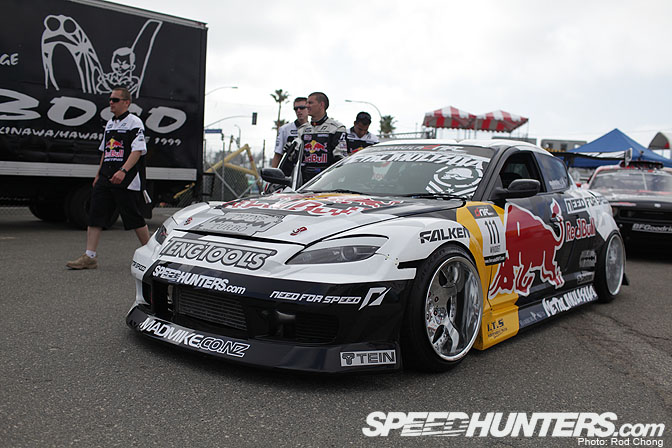 Thursday: set-up day, It was a great feeling to be welcomed by all the familiar faces of FD and the drivers as everyone was setting up their team rigs/booths etc.
As intense as Formula D looks through the media it is really like a big family and has a great vibe.  
Really cool. Matt and I were pumped as we watched our pit set-up come together full of XBOX consoles, big screens and couches for the public to enjoy and interact with our team. Also a full DJ set-up for Miki Taka to play phat beats all day.
Friday was testing and qualifying.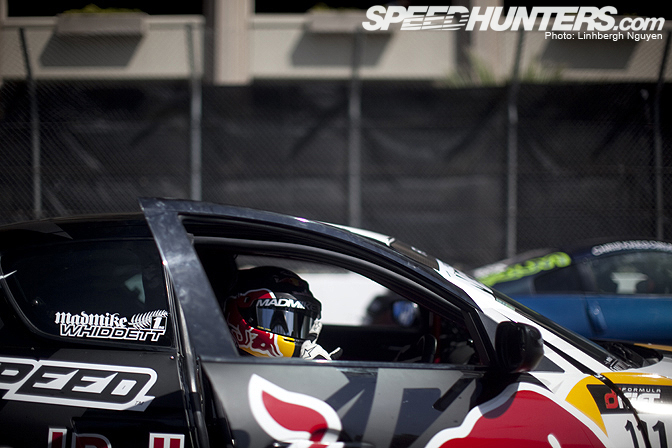 With over 50 drivers entered it would mean only minimal time for testing.
I was confident with learning the track as big concrete walls are my specialty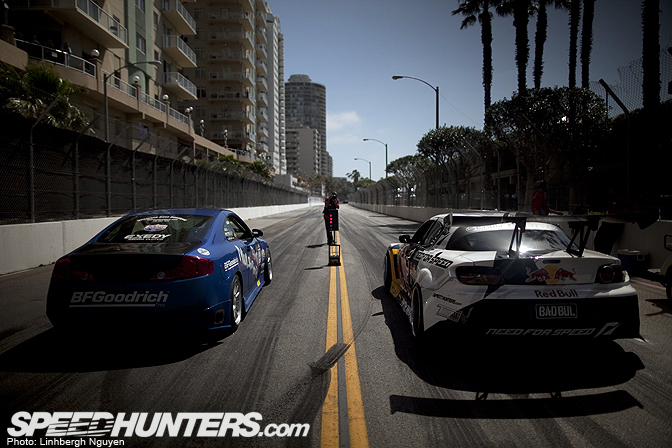 but after my first lap I was blown away with how much grip the new Falken rubber was producing, they would tack up straight away.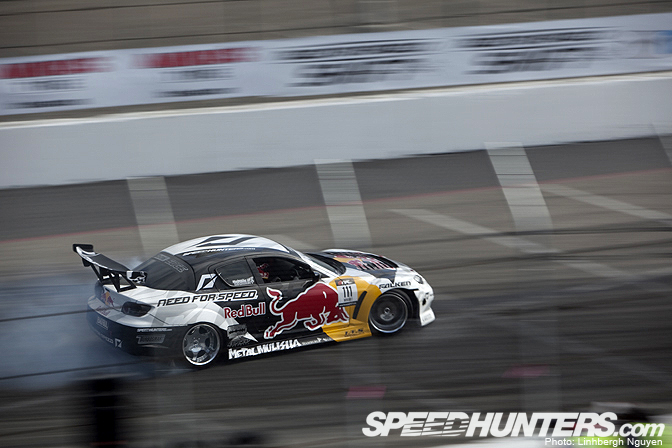 I only managed to get 3 runs in for testing and then my 2 qualifying runs.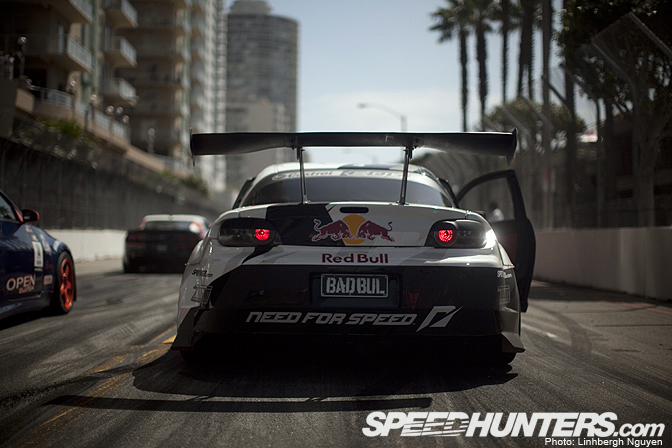 Unfortunately it wasn't enough seat time for me to get the car set up right and I just wasn't able to throw my car around the track from lock to lock like I would have liked to.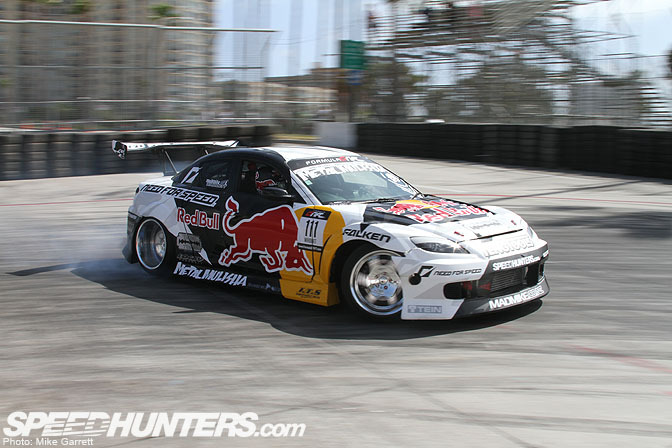 Although I didn't qualify for the main event I am stoked my set-up has an ample amount of grip to work with. 
Saturday: the main event, I still showed up early to attend all the drivers meeting to get myself familiar with the structure of the events they run for the series.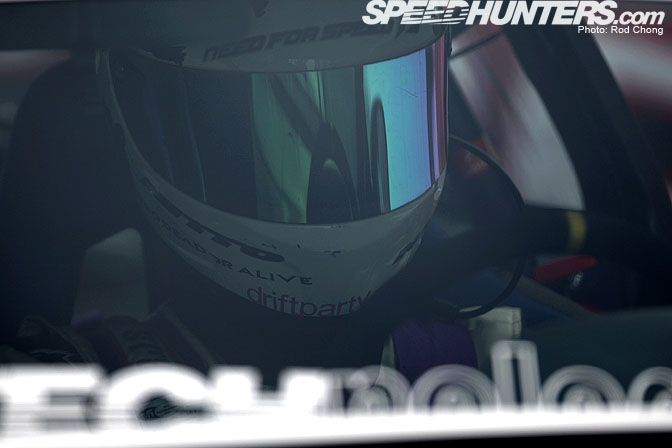 I supported my team mate Matt Powers who was unfortunately knocked out early against the Swede.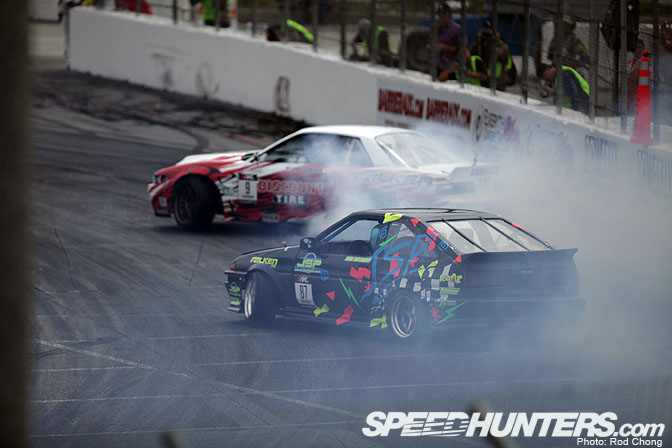 Watching the battles I was pumped and on my toes throughout the entire top32.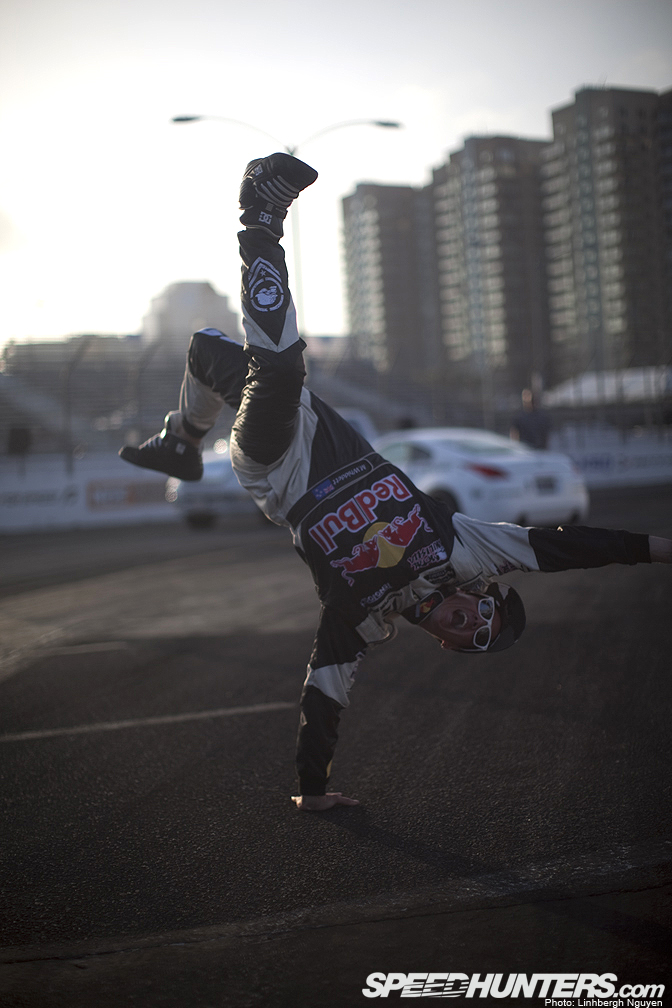 The competition here is on another level and I can't wait to contest with them again in Atlanta.
SEE YOU THERE!!!  
MADMIKE Whiddett