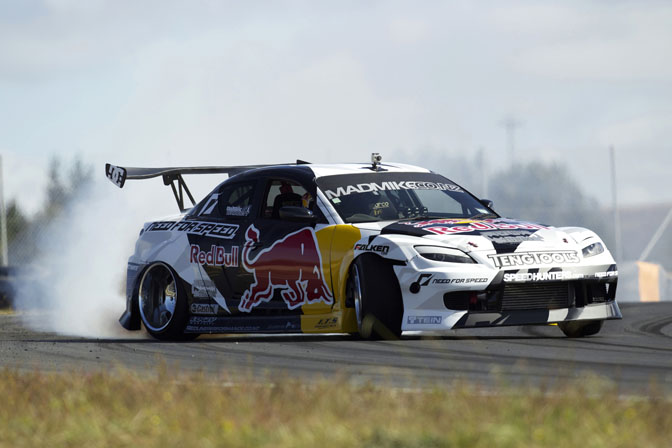 Hello Speedhunters!
It may seem to some of you that things have been quiet in my corner for the last couple of months, however life has been absolutely berserk here for me!!!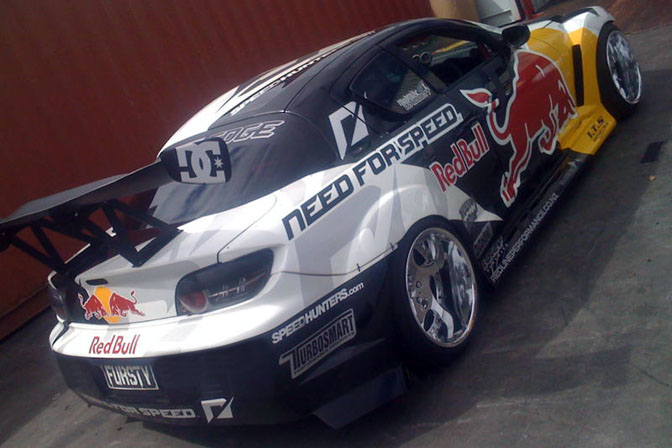 Firstly I am ecstatic to announce that I will be running a full program in the 2010 Formula D Championship. So without further delay, I am very proud to announce my new team "The Madmike Need for Speed / Redbull / Metal Mulisha crew!"  This really is a dream team and I am prepared for both the hard yards and fun times ahead.  For all those people who have wanted to get behind the wheel of my machine – my venture with Need for Speed might just be your ticket!  I'm also looking forward to joining my new teammates who are under the same umbrella of sponsors and would like to wish them all luck with their builds as we count down the final days of preparation.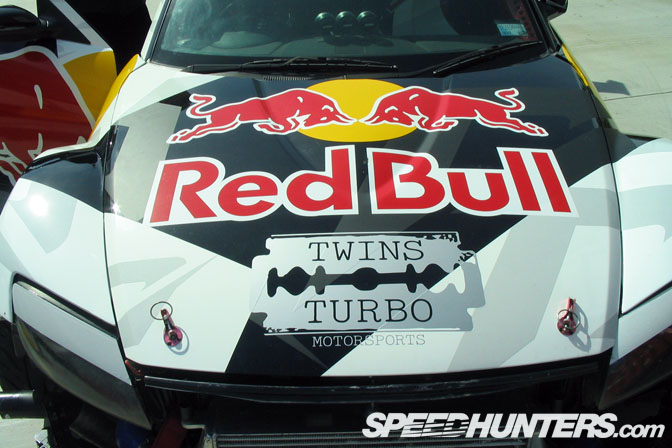 You will also notice some new logos on the car. Also joining me this year are Twins Turbo Motorsports, a Long Beach based outfit who, with their knowledge, facilities, motivation and style will make us a force to be reckoned with. Twins Turbo will become our new HQ and home away from home.
Another major change is our move to Falken Tires. You may all think "wow?!" after 3 solid years with Goodyear!  Goodyear isn't eligible to run in the FD USA series so it left me in a very awkward situation having to sign up with another breed for USA . I am yet to test the new release Falken 615-K on the RX8 but am confident with the feedback from fellow Falken drivers and am just edging to roll it out of the trailer for testing at round 1 and show our mad kiwi styles now just days away!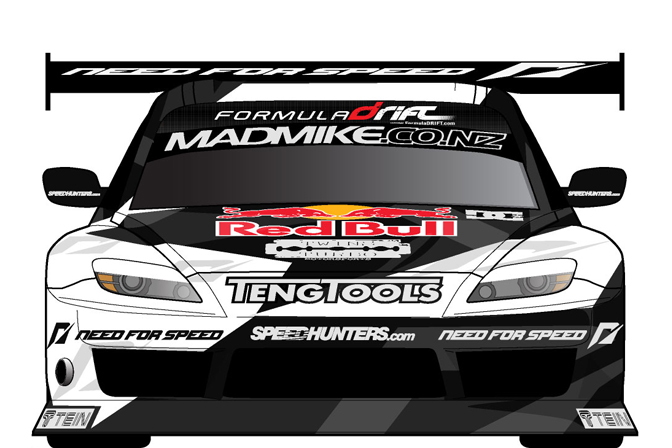 Other activations across the globe for 2010:
JAPAN – we now have our own 13b turbo FD RX7 from Magic Total Car Produce (which was used for the Redbull Drift n Ice Project) ready to do battle in as many D1GP events that my schedule can accommodate.
AOTEAROA (NZ)  – For my hometown supporters, you will be glad to hear that the quad rotor FD RX7 is now back home and under construction and will do battle in activations all across New Zealand.
FD is an amazing series to be part of and I hope this year there is something for every fan out there no matter what your taste – so come along and support us and we'll do our best to put on a show!  **Come and meet our new team at round one in Long Beach 9th and 10th of March.
-MADMIKE Whiddett