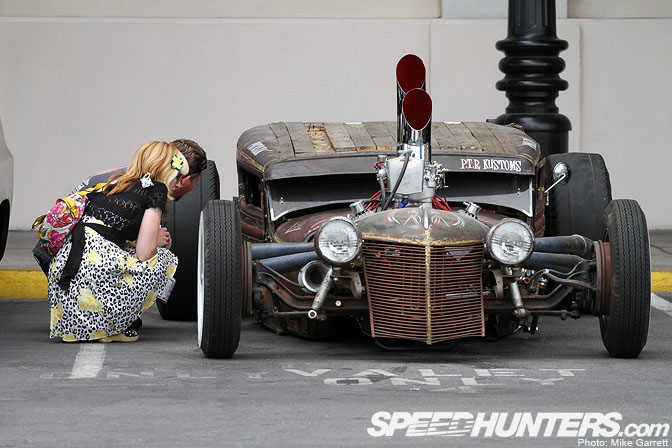 The term "rat rod" never really had a specific definition – with many people thinking they can just add some patina or flat black to an old car and have a rat rod.
We'll never know exactly what a rat rod is, but the car youre about to see is the machine that all so-called rat rods should strive to be. Whether it's a "rat rod", "suicide rod", or something else, it's one of the wildest four-wheeled contraptions I've ever seen.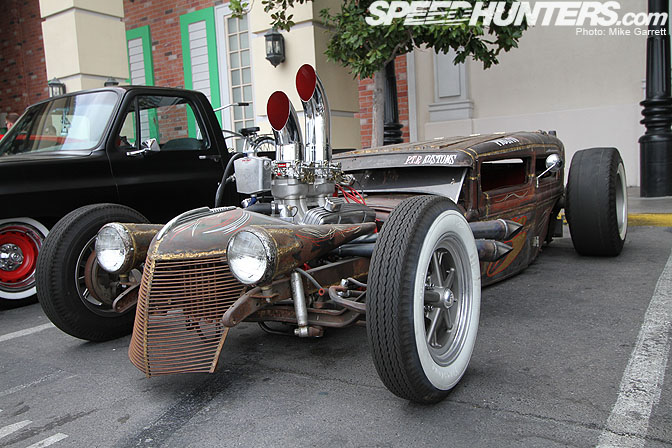 Does this car look familiar to you? It actually has quite a history, appearing in various forms over the years.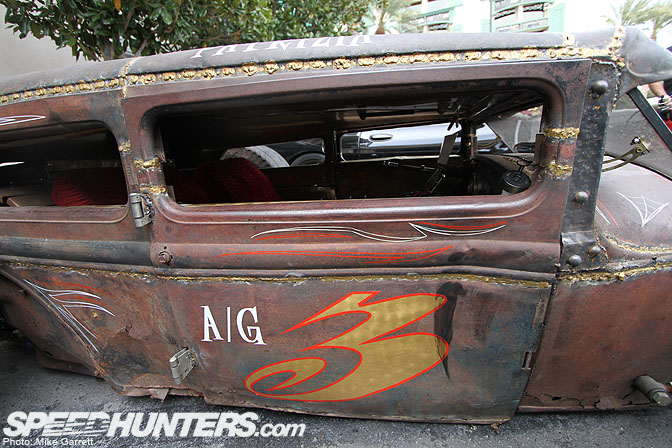 If what I read is correct, than this car is actually owned by Indy Car star Paul Tracy, who's a resident of Vegas. This would explain while the car was parked in the valet area outside of the Orleans Hotel during Viva Las Vegas.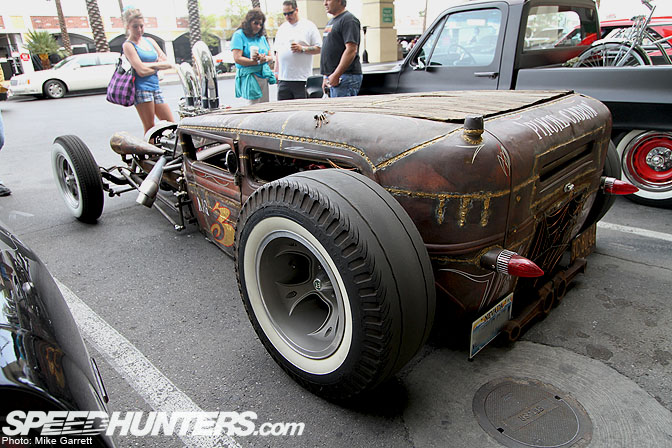 Whatever the story is…the car is positively nuts.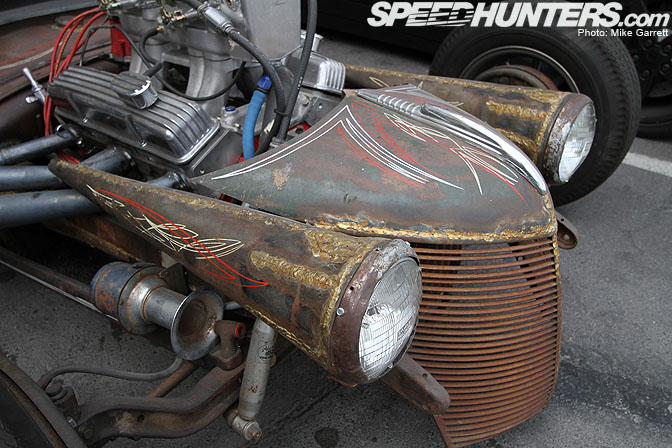 On a lot of hot rods you can identify the different parts used, and what kind of car they came off. Here I'm not so sure…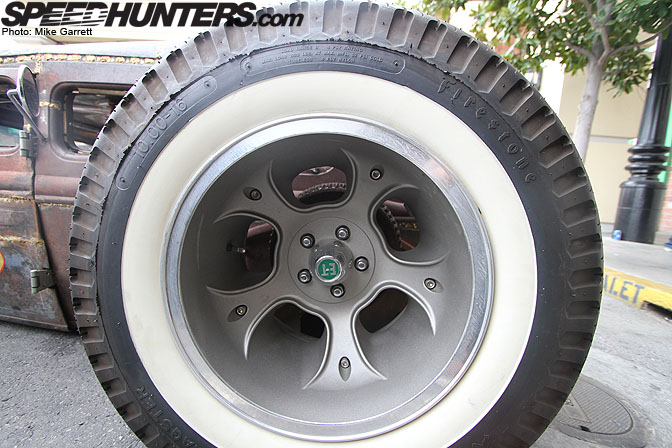 Over the course of its life the car has had many types of wheels mounted to it, but the current ET mags with retro style Firestones seem to suit it best.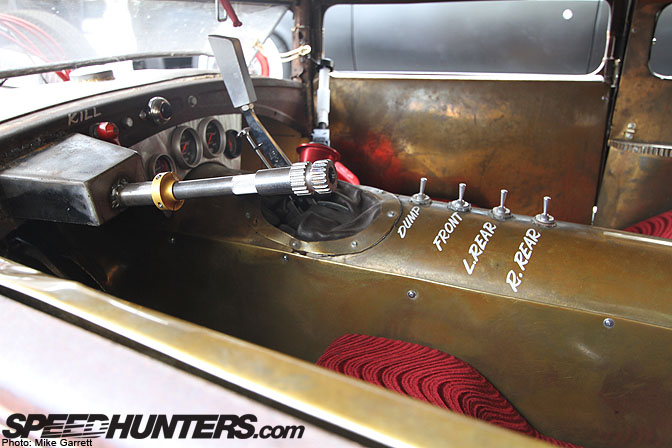 Here's a view of the interior. Gotta love the "dump" switch. The only problem is how the hell do you get in there?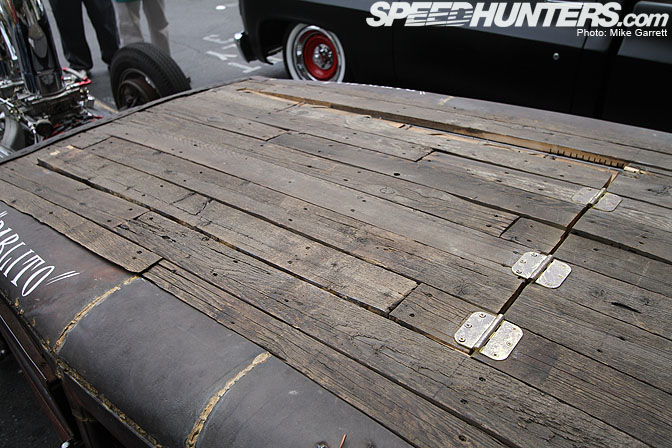 I suppose you can contort yourself into the car through the doors, or possibly through this hatch built into the wood plank roof?
Whatever the case, if you can squeeze into an open-wheel car like Paul Tracy, it shouldn't be a problem.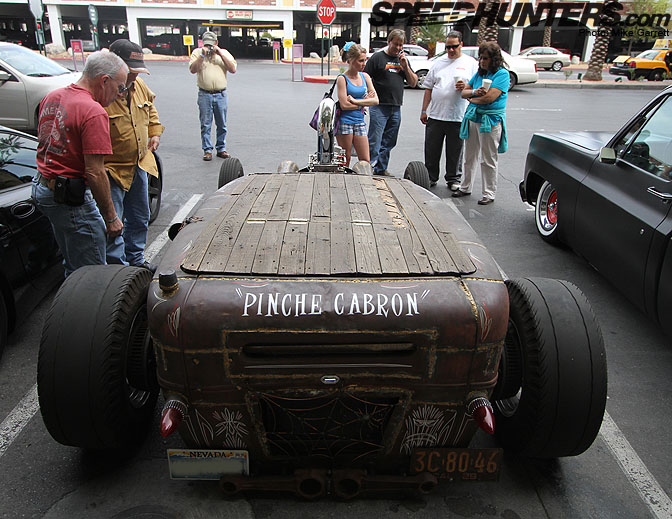 In this picture you can see the slot for the rear-mounted radiator.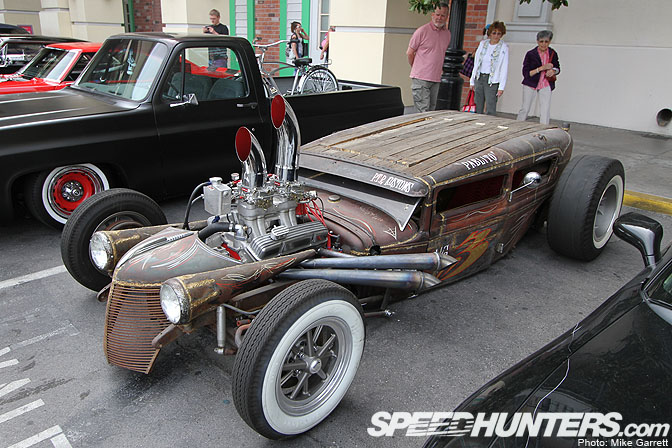 In the background of this photo you can see the reactions of a few Orleans Casino patrons. I can't even imagine the looks you'd get driving this thing on the street.
If you want to read more on this ridiculous machine, you can find a lengthy history here.
-Mike Garrett