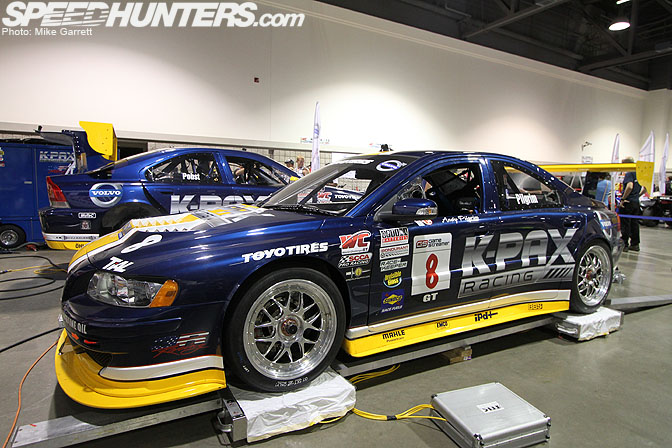 The SCCA World Challenge series has one of the most diverse grids in motorsports, with everything from Aston Martins and Vipers, to Civics and Scions competing in the series' three different classes. Without a doubt, two of the most unique cars in the series are a pair of Volvo S60 AWD's campaigned by K-Pax Racing.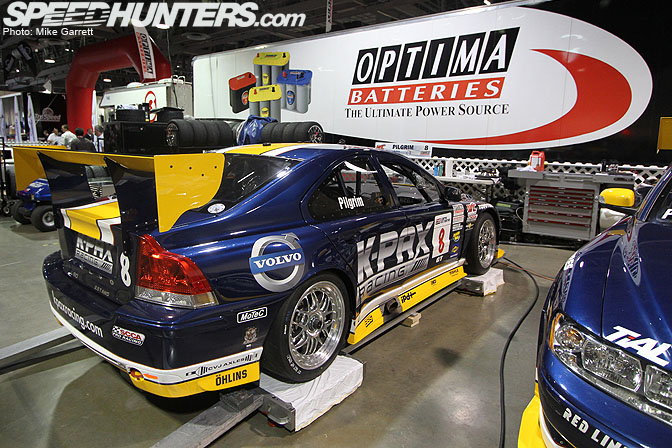 We first spotted these cars during last year's Grand Prix of Long Beach, but this year I made a point to head over to the WC paddock for a closer look.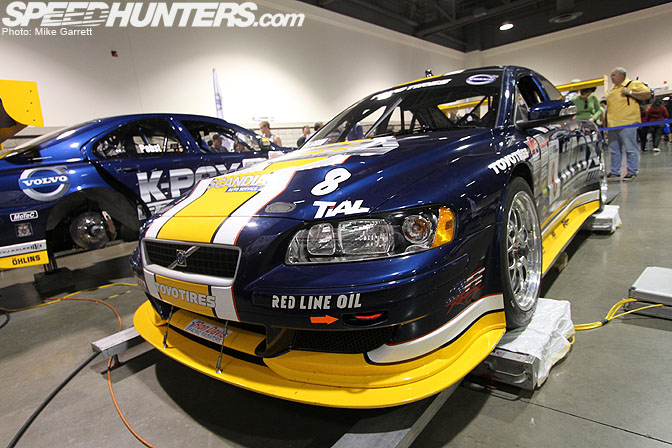 Under the hood is a race-tuned version of Volvo's 2.5 turbo engine, while the exterior of the cars are a mix of touring car and GT elements.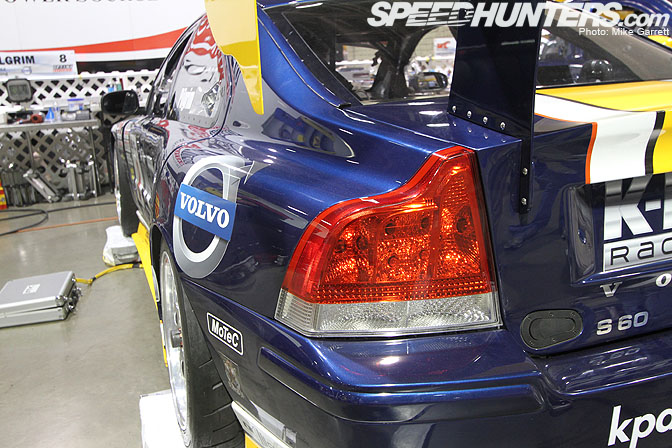 It might not be apparent from the side views, but the car has some pretty aggressive bodywork.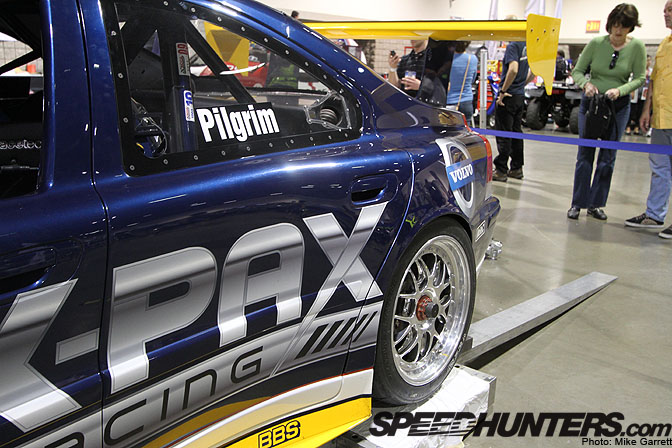 Here's a better view. Check that rear bulge.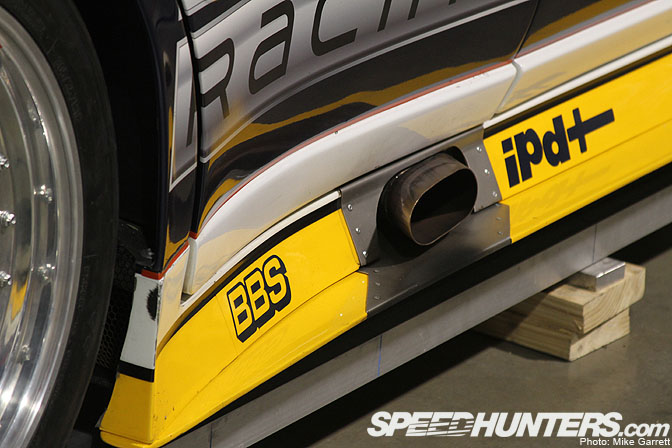 The exhaust is dumped from single outlet just in front of the rear tires.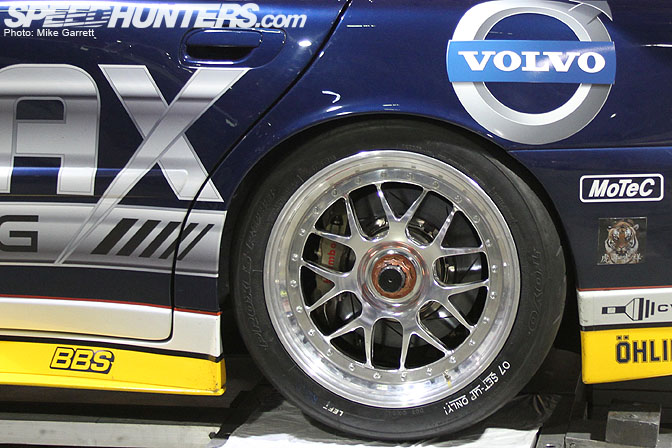 Sitting in those widened fenders are a set of center-locking BBS race wheels.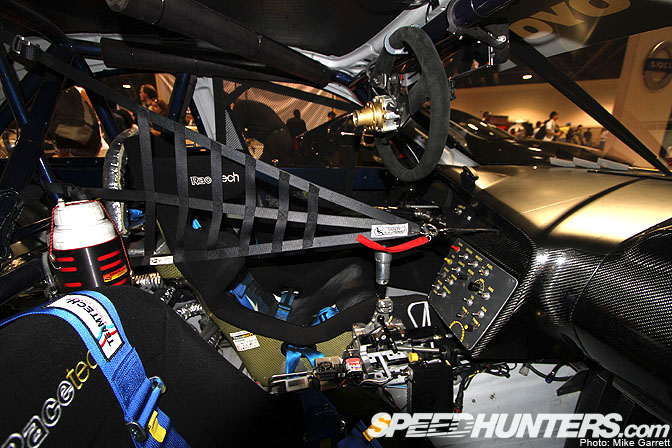 Here's a look in the cockpit, showing a carbon dash and the shift lever for the Weismann transmission.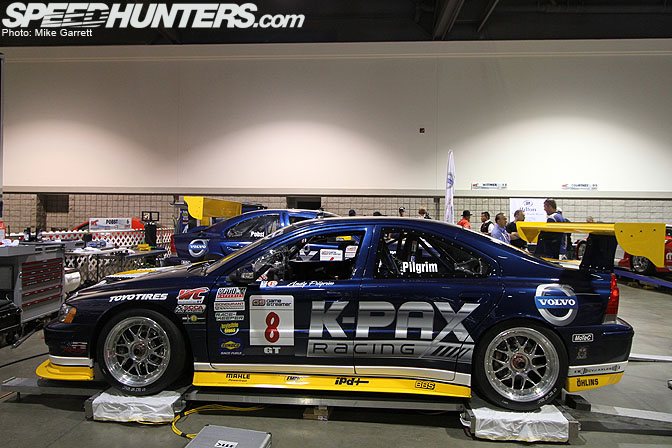 The livery also looks great, giving the Volvos a nice touch of class.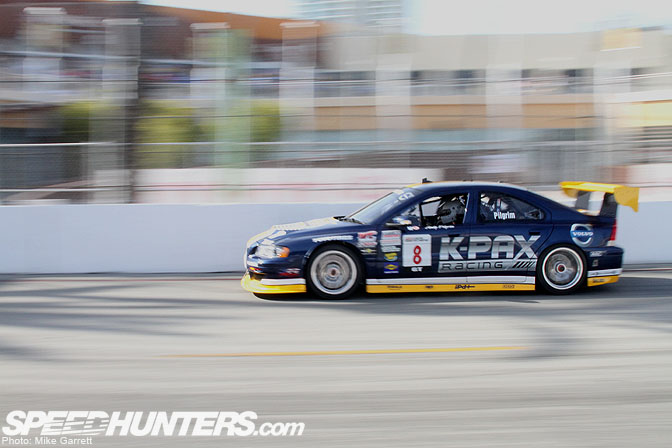 And finally, an action shot. It's always nice to see Volvos ripping it up on the race track, and K-Pax has certainly done the brand proud.
For more on the team, have a look at the K-Pax Racing website.
-Mike Garrett