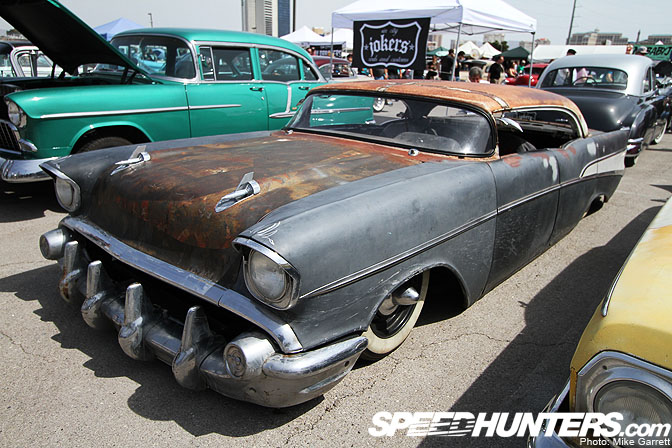 Boy do I love being a Speedhunter. Where else can I be writing about American LeMans series one moment, and writing about a '57 Chevy from hell the next moment.
I spotted this beast at Viva Las Vegas earlier this month, and just knew it deserved a spotlight here.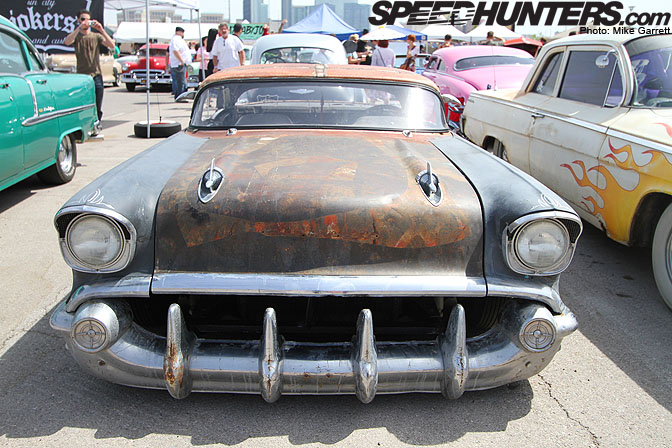 The '57 Chevy is known as one the quintessential American classics, and is a favorite of restorers and old guy street rodders around the world. This '57 though, comes from a completely different universe.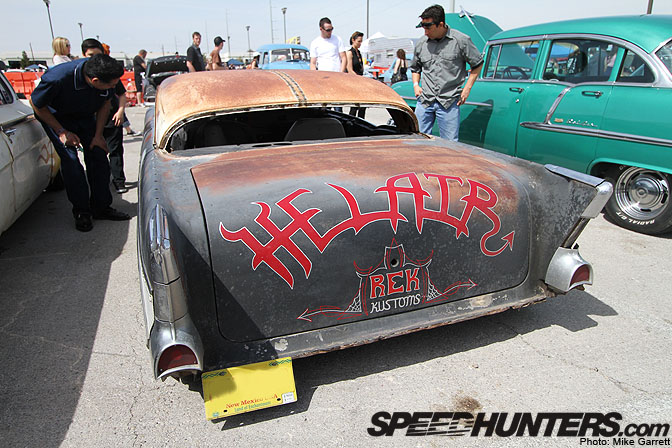 Built by an outfit known as REK Kustoms out of Albuquerque, New Mexico, the aptly named "Helair" started out as a '57 Bel Air four-door hardtop.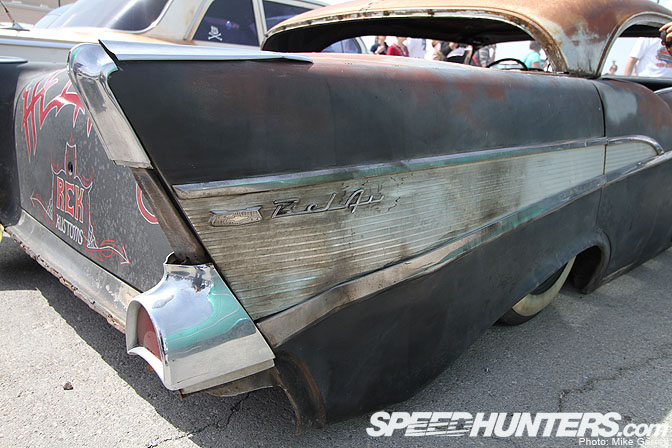 A lot of purists might cringe seeing a '57 Chevy hacked up like this, but I don't think many restorers would have wanted to touch this thing.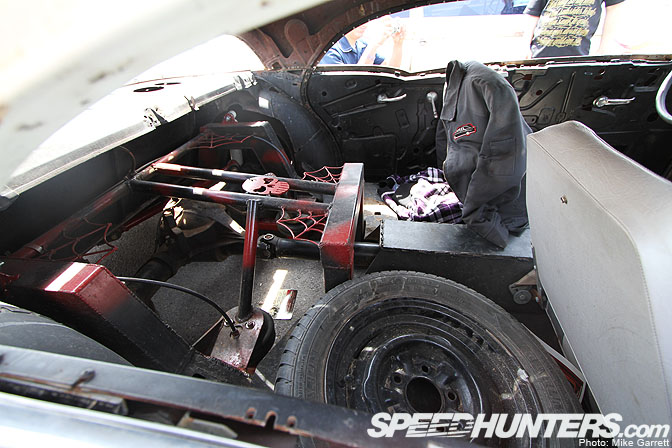 A glance inside reveals a totally custom airbagged chassis, with a complete lack of a backseat or any other sort of interior.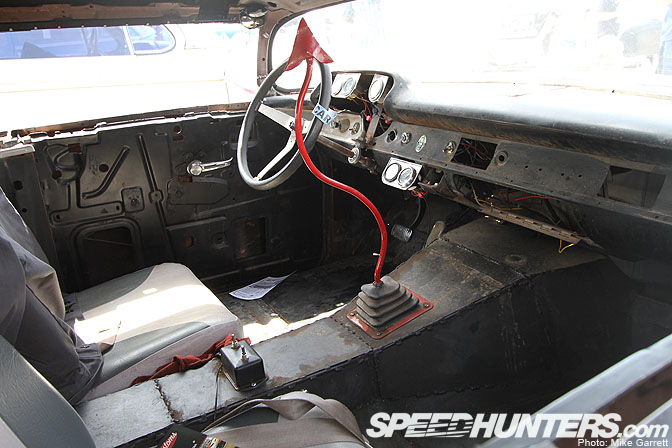 And a view of the front showing a one-off transmission tunnel, and one of the craziest shifters I've ever seen.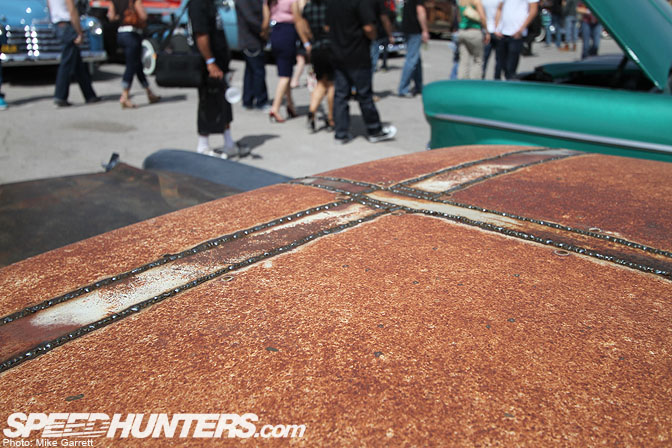 Some interesting metal artwork on the heavily chopped roof.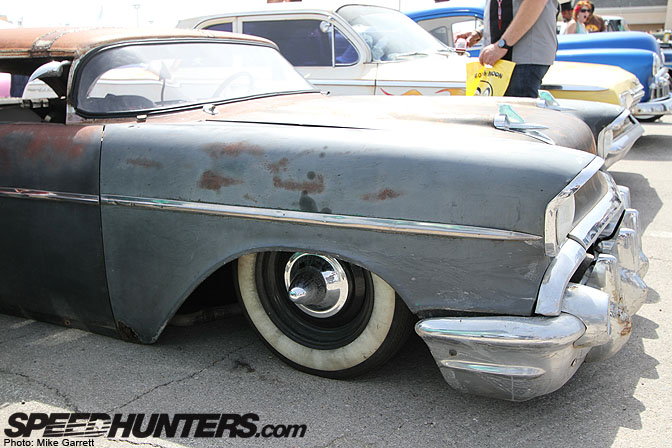 Surely this passes the slammed test.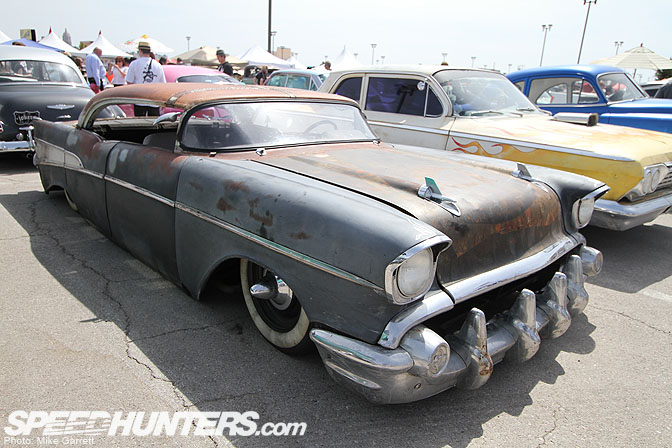 I think my favorite part about this car is that as radical as it is, the builder wanted to keep much of the original styling intact. There's no mistaking this car for anything but a '57 Chevy.
Much respect for taking one of the most well-known models out there, and turning it into one of most unorthodox, yet coolest sleds I've ever seen.
-Mike Garrett