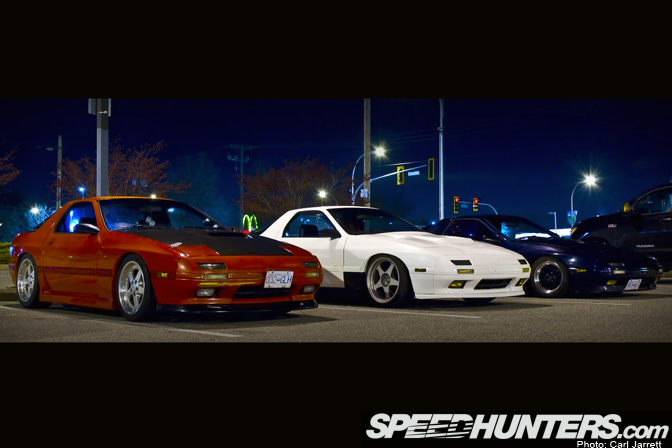 I met up with a bunch of the local rotary crew here in Vancouver last week, had some beer and some wings and did a lot of bench racing, always fun to meet up with some Rotangs. The late night antics of a couple of the guys was pretty fun too. There may or may not have been an 'incident' with a Toyota Prius, I can't comment on it here though.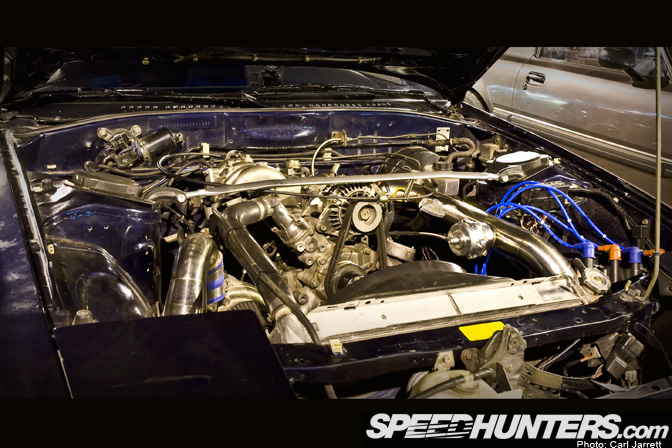 Check out Jean-Marc's FC that pumps out 400+ RWHP, 13B half-bridge ported with a Garrett T67 turbo I believe, tuned via a microtech ECU, and custom stainless intercooler piping running to a nicely sized front mount intercooler. Sounds pretty mean coming out of the Racing Beat exhaust.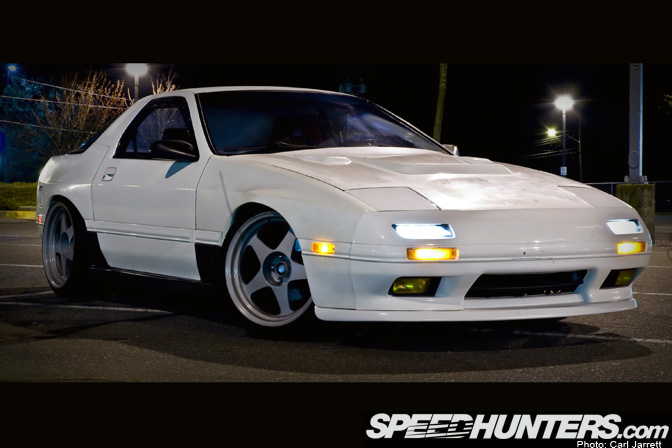 Eric's white FC looked pretty nice, despite the primer white overfenders and 1 out of 4 polished wheels, the overall package is pretty well thought out. Car seems to be an ongoing evolution of itself, starting out as a non-turbo RX-7, has gone through a few different looks over the years. Under the hood is a stock 13B Turbo II, on the outside he's running Foresight fenders and hood. Lots of stance with the Kei Office coilovers keeping the 18" Regamasters planted. Inside is a Momo wheel with a Sparco Sprint racing seat.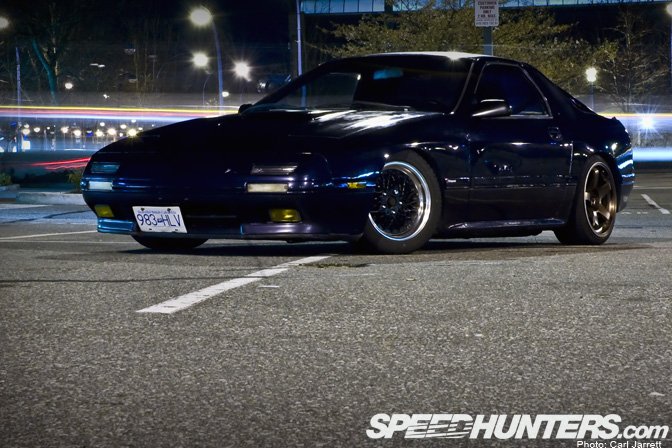 My buddy Dave's car is another Turbo swap car, although I think he needs to decide which wheels to run! 15's AND 17's? You crazay! Anyone selling 2 more P45R's? He's got some Powered by Max coilovers and RB sway bars in there too. Dave's got big plans for this car, right Dave? *cough* trackday car *cough*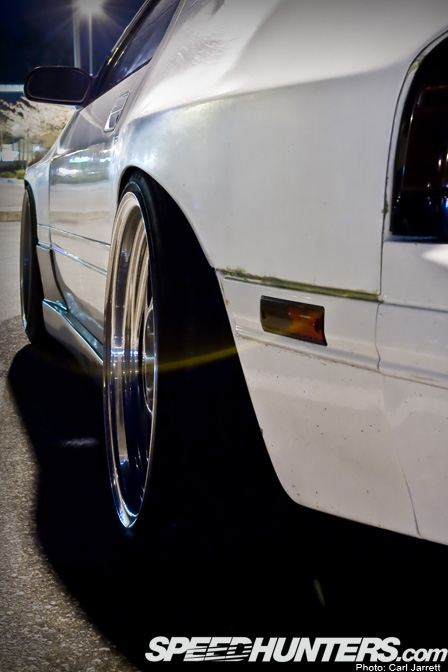 Pretty sure Eric's got the best stance of the night. I think he's running 225's all around. Notice how this one wheel is the only one polished?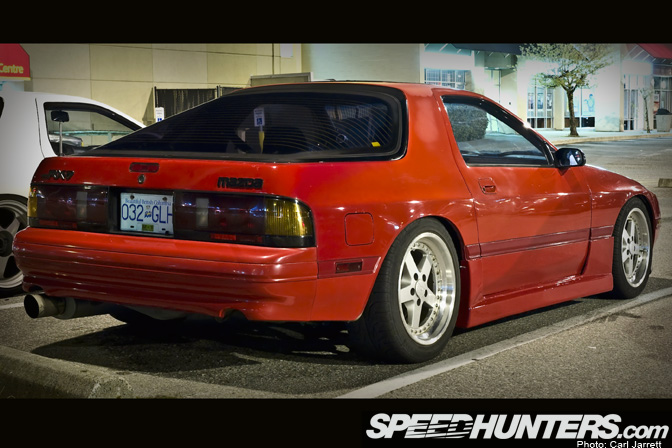 Miguels car, which also started as a non-turbo FC, that's 4 of them! He's got a T04 hybrid turbo mated to the stock engine with a streetport and a 3" exhaust. He's running Megan coilovers and some staggered Work Equips.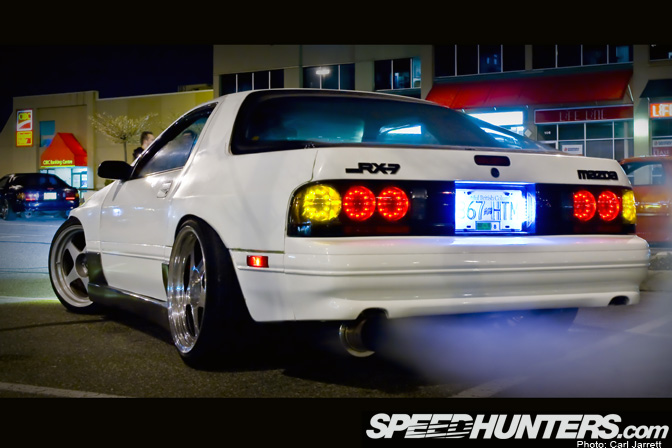 Eric's car has some crazy LED taillights, definitely make the rear look a bit more modern, not sure if I'm a fan of them or not.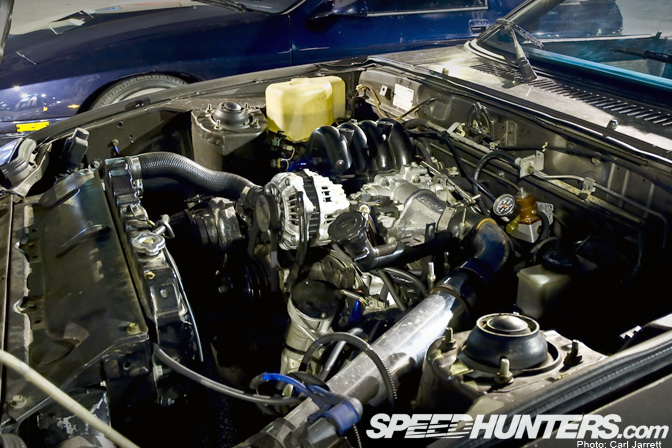 Dakota has one badass FB sleeper, pretty stock on the outside but under the hood is a streetported S5 JDM 13B running a T04S turbo, tuned with an LT10s, making 404rwhp at 15psi! All in a 2,200lb car..
There were a few other rotaries there including an FD but didn't get a chance to snap all of them.
- Carl Jarrett
@jarrettracing on Twitter