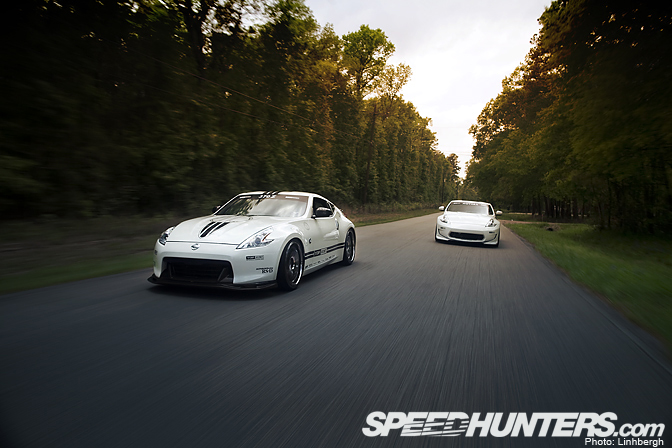 When you hear of the name Top Secret, or of the legendary tuner, Kazuhiko "Smoky" Nagata, you'll conjure thoughts about cars with million-billion horse power and are driven at massively illegal speeds in various countries. If you're unfamiliar with the name of Top Secret or Smoky Nagata, let me direct you to this youtube video. Your education will thus be complete upon viewing. You'd be hard pressed to believe me that these two Nissan 370z a far fetch from the legendary titans of lore but rather, these two cars are delectable, but saucey, wood nymphs.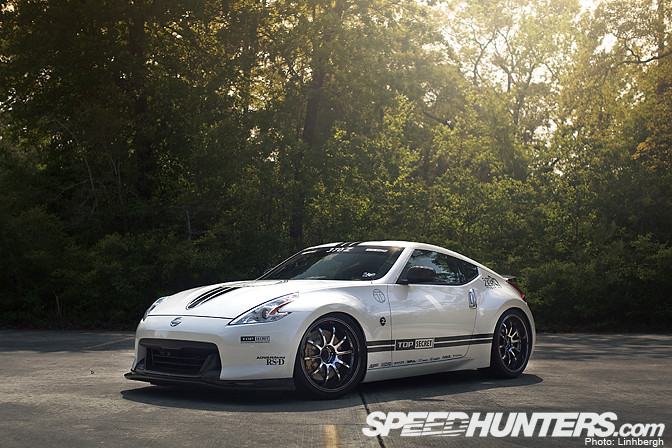 If you were keeping up with the Speedhunters twitter and facebook pages earlier this month, you would already be somewhat familiar with both of these cars as we teased you guys with a few cell phone camera snaps during our trip to Texas.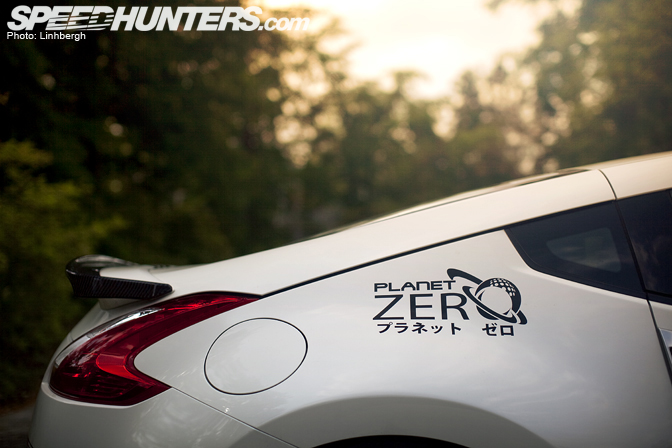 If not, than let me introduce you to the Planet Zero/Top Secret 370z. The name Planet Zero might ring a bell as Rod Chong and myself ventured out to Houston in the autumn of last year to see what the whole Texas tuner/ricer community was all about. This 370z is owned by John Leigh, a person that quite familiar with Top Secret cars. If you remember correctly, we took a look at his OTHER Top Secret car, a G37.
In stock form, this 370z started off with a 268 wheel horse power. After the tune from the infamous Smoky Nagata, the car resulted in… wait for it…… 289 wheel horse power! This car isn't about power but rather it's about throttle response and well, touching you in the nether region of your trousers in ways that'll top that Prom back-seat after party.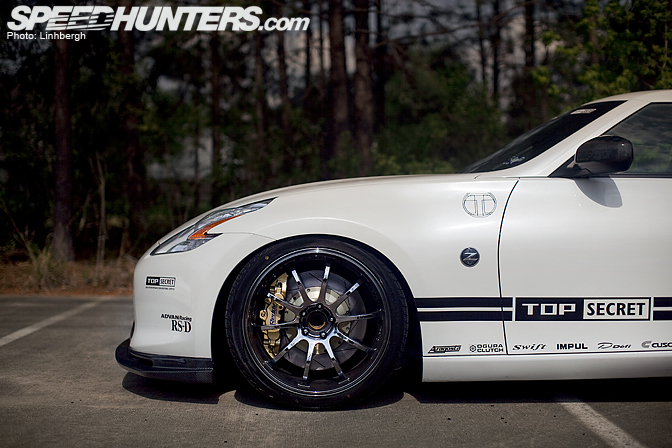 Here, John Leigh will explain the difference between a stock 370z and a Top Secret 370z:
"Driving a stock 370z is was a little less exciting that I would like it to be; The most annoying thing is how much the car has to think before it realizes you have your foot down. The drive-ability of the stock car is the pinnacle of conservative sports cars. It's like eating steak at Denny's.
Smoky's PROcess tune fixes this problem. It replaces your boring wife with Jessica Alba. The difference is, you'll never be late for dinner and you'll want to eat dinner 10 times a day.
Same with the car, the driver-car romance comes to life and you'll want to drive it every time, everyday. Naturally, having a touch of Smoky means serious response, no speed limiter, higher redline …and a dash of additional HP. All the ingredients you need, to get in more trouble."
With that taken care of, let's talk about just what exactly makes this 370z replace your significant other with the likes of Jessica Alba….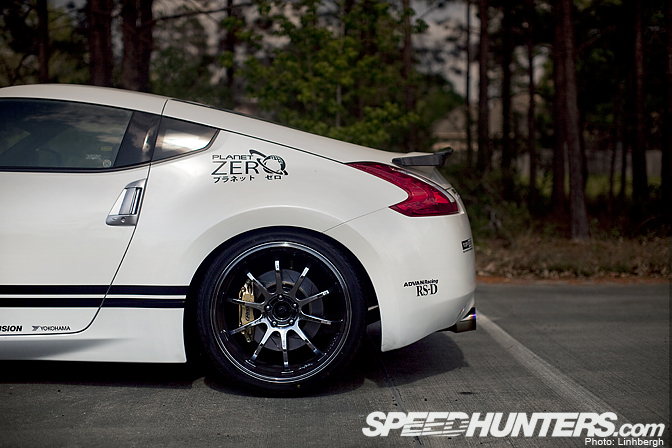 The car is set up relatively simple but the modifications it has are all top quality products. A set of Top Secret Super Damper coilovers were imported from Japan to improve the "less than exciting" stock 370z handling. John really wanted to make sure the car would stop so he employed a Greddy eight piston front and four piston rear brake system.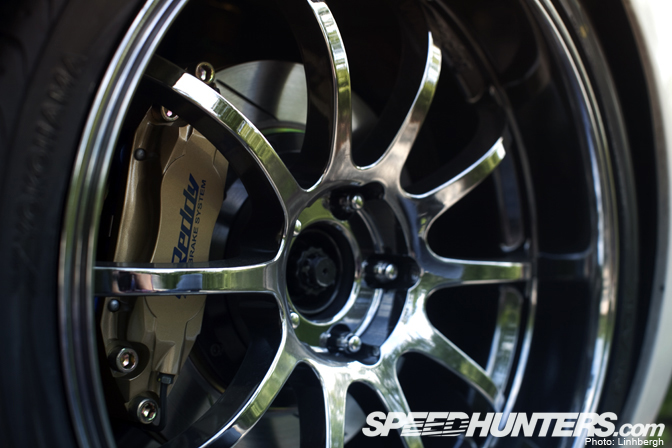 And to floss (i.e. to show off) the brakes, a set of bright chrome Advan RS-D 20×9.5 +40, for the front, and 20×10.5 +20, in the rear, were imported from the rice motherland. These brilliant wheels were wrapped with a set of Advan sport tires in the size of 255/35R20 and 285/30R20.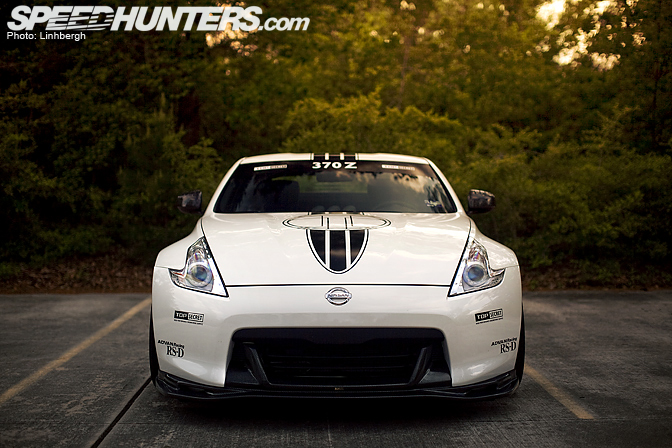 A Mines carbon fiber front splitter improved the front appearance of the car quite significantly.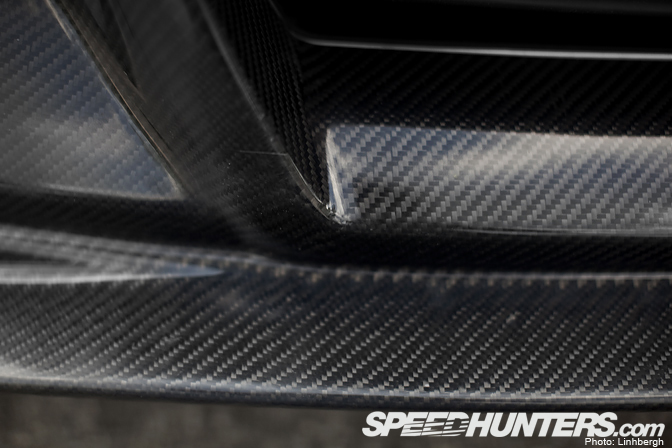 Check out the top quality carbon fiber work. The last time we saw something of this quality was when we looked at the Mustang RTR-C.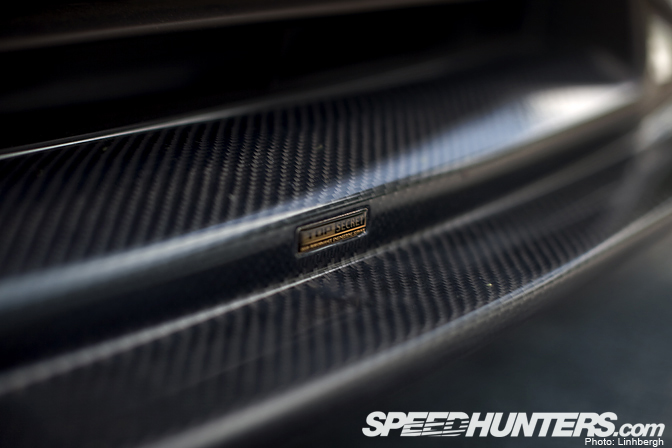 Of course, something of this quality gets the Top Secret seal of approval.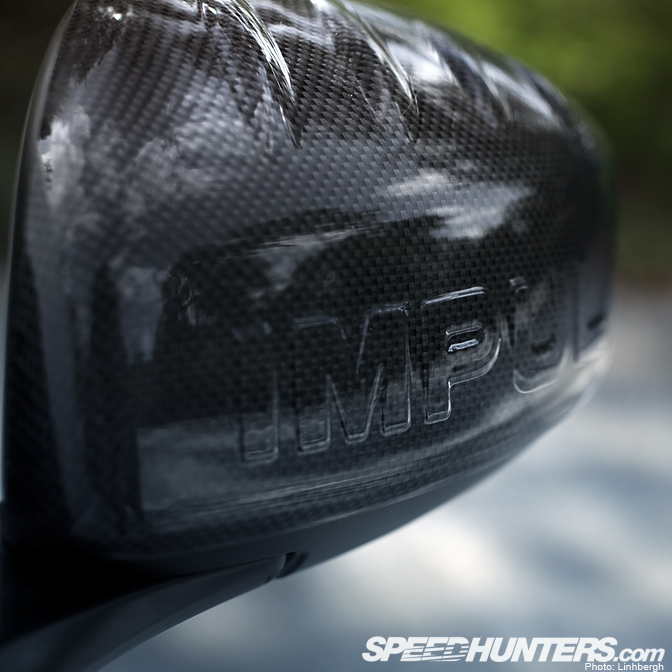 More carbon goodness with Impul Dry Carbon mirror covers.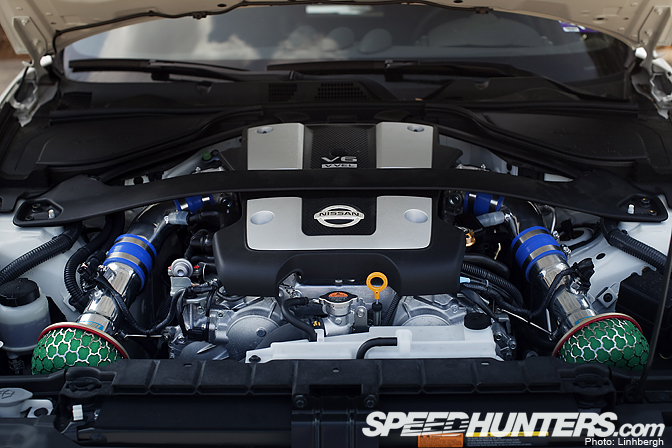 The engine is relatively untouched except for Top Secret's dual intake system and a Top Secret titanium exhaust.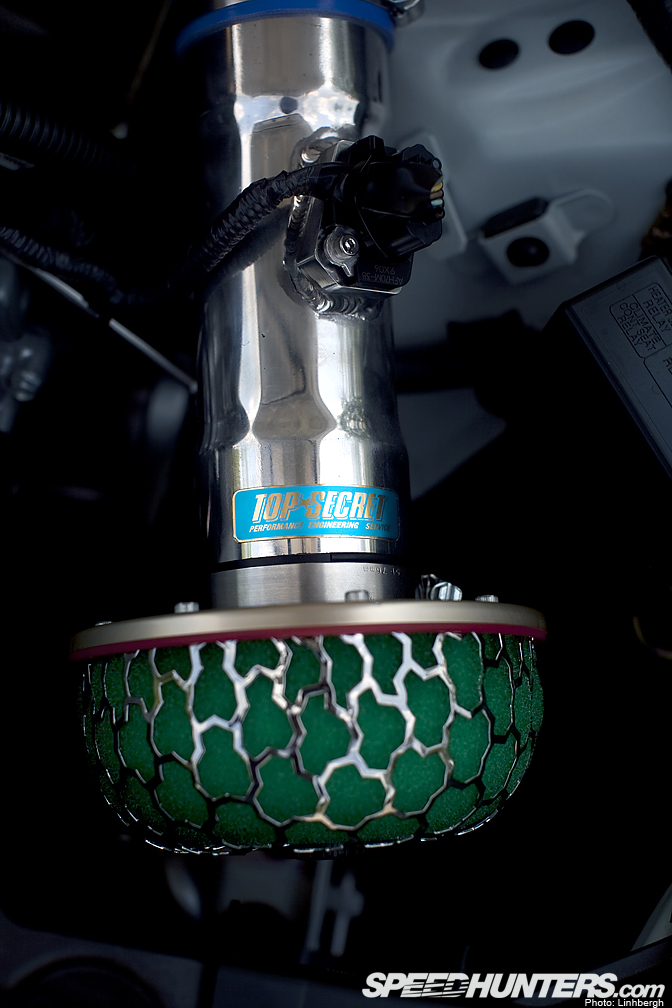 Another Top Secret mark of quality.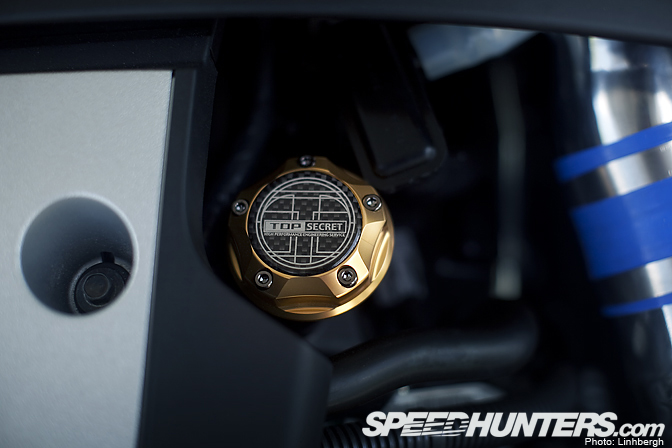 Oh, the engine also houses this gorgeous Top Secret oil cap. That modification alone will add at least two horse power (I kid, I kid)!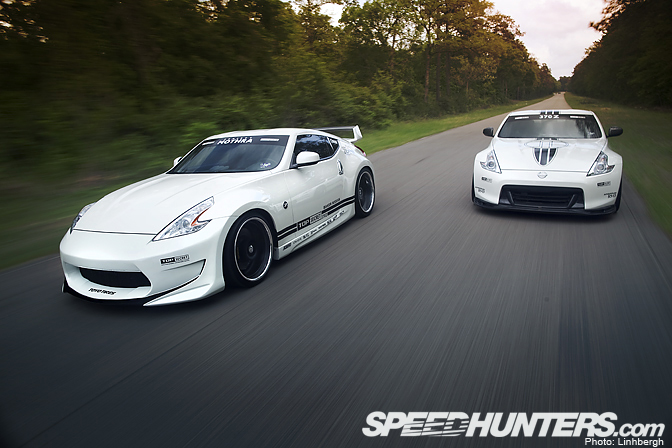 Next, we'll look at The Planet Zero/Top Secret 370z's twin, the Baker Nissan/Project Mothra Top Secret 370z. Quite a mouth full, no?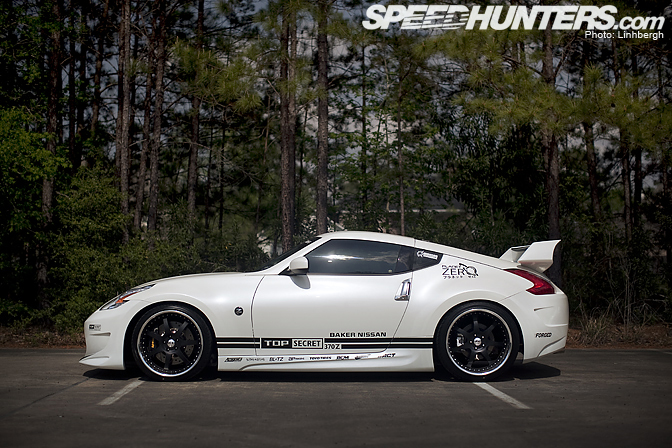 Before we get into anything else. Let's mention that this car is sporting a brand new Powerhouse Amuse Vestito body kit.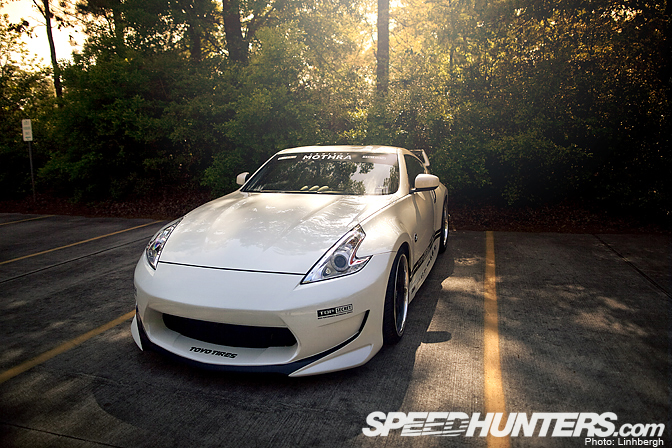 It just completely transforms the look of the car.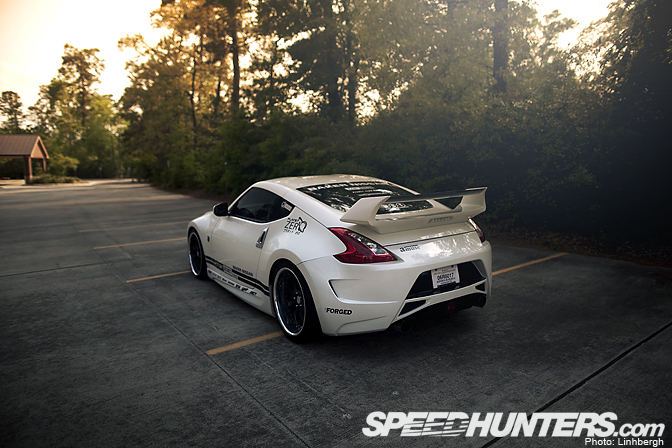 There are hints of Porsche 911 with this body kit –and thats not a bad thing….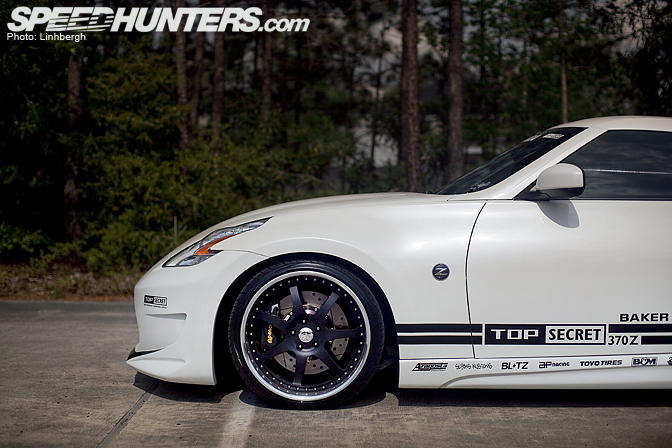 This car is rocking out a set of I-Forge Sprint 20x9s in the front and 20×10.5s in the rear. Sitting just behind the wheels is an AP Racing brake kit; six piston for the front and four piston for the rear. And like the previous 370z, this car also has a set of Top Secret Super Damper coilovers.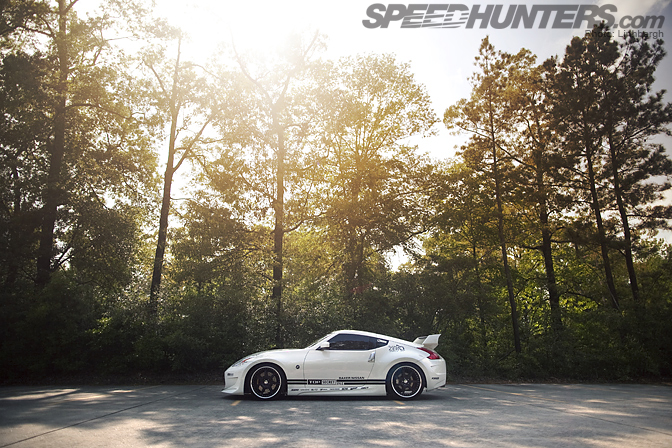 Stillen sway bars were also installed to help improve the car's handling that much more.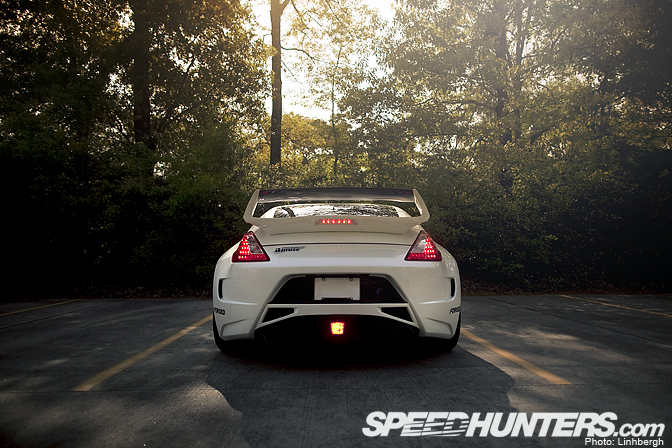 In addition to the beautifully crafted Powerhouse Amuse kit, a J-spec Nissan Euro fog lamp was added.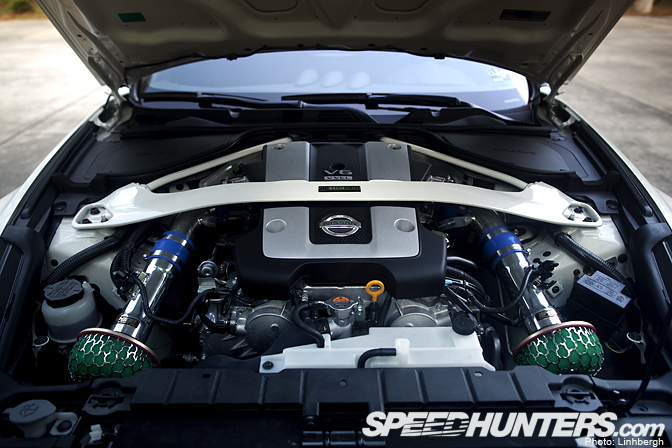 Project Mothra's engine and drivetrain were done up just a bit more than the Planet Zero 370z. The Top Secret dual intake system was added, as with an NST over and under pulley kit, and also a pair of Stillen ceramic headers. The drive train was beefed up with a new ACT clutch and a lighter flywheel from Stillen. A beautifully crafted Amuse titanium brace bar was also installed. It was painted to match the exterior of the car.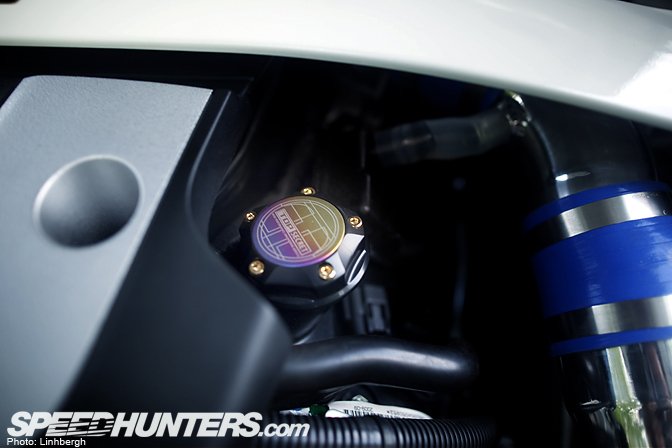 That special +2 horse power Top Secret oil cap with the uber-cool titanium burn coloration was also added for that cherry-on-top affect.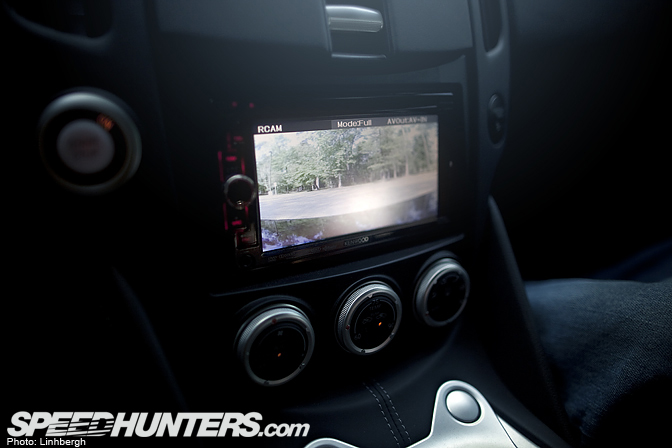 The interior was also beefed up quite a bit. A full Kenwood Excelon sound system replaces the not-as-impressive stock system and a reverse camera was installed with the help of a Blitz R-VIT data link system.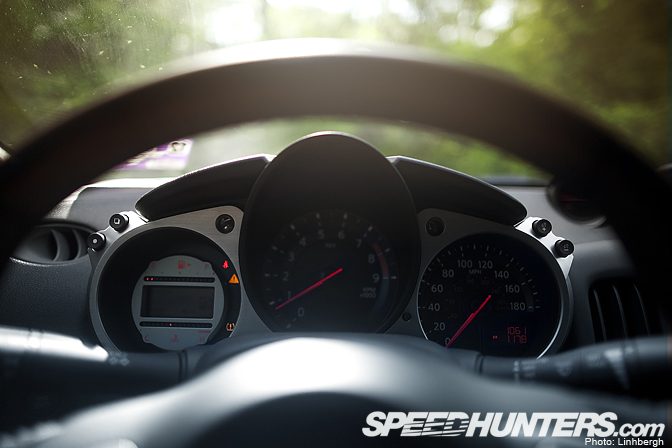 A B&M short shifter was installed for that extra bit of pop-and-lock shifting. Though, I was surprised that neither car had the Nissan Synchrorev match system. I drove a fully decked out Nismo 370z late last year which had that option. And well, it makes you feel like a driving god that even the likes of the Stig wouldn't be able to match.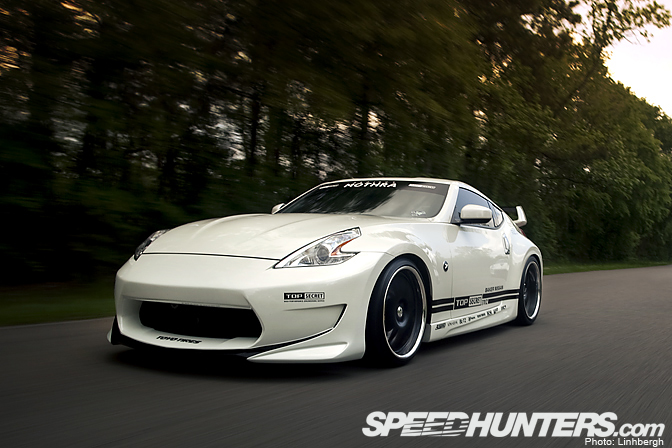 I guess when you have a car tuned by Smoky Nagata, you don't need such options, right?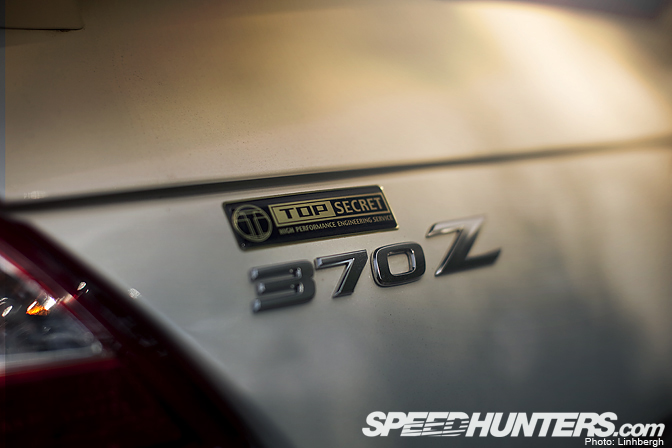 Both cars' ECUs were PRO-cess tuned by Smoky himself and any car that is lucky enough to get this treatment gets this very special, Smoky Nagata, seal. When you see one of these badges, you know that the person behind the wheel is grinning ear to ear… and has been for a long, long time.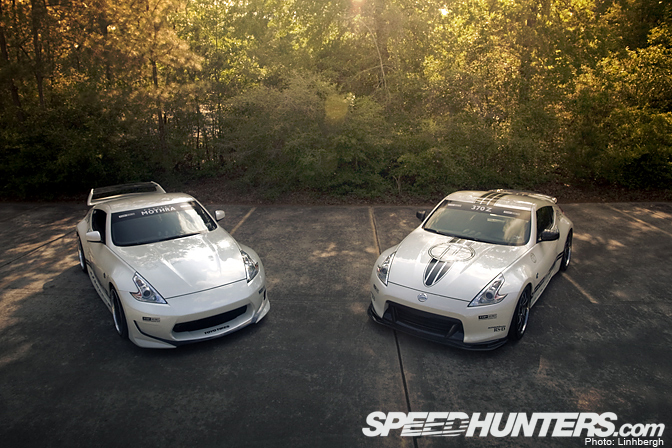 Look at these two nymphs. They're no mega horse power monsters but cars that will delight every sense in your body. So when you catch the gaze of either one of these cars, they'll beckon you to come closer to step into their luscious interiors. And once you press the START button and hear the perfectly tuned V6, all pure thoughts instantly leave your mind and are replaced with only the most vulgar, lewd and lustful thoughts.
These cars will tease, please, and push you to a point of ecstasy. Well, at least until the the local fuzz burp their cherries at you….
-Linhbergh
P.S. All of the above mentioned parts can be purchased at SWAT Performance.
Speedhunters Import Reactor 2010 Coverage
Speedhunters Top Secret stories