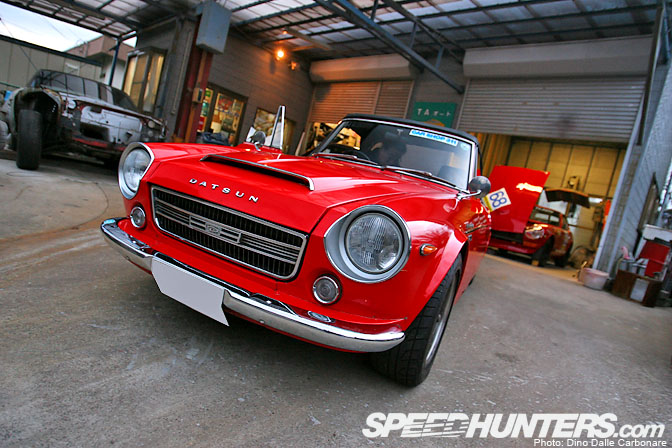 I know how a lot of people that read Speedhunters appreciate vintage JDM machinery. And it's thanks to this site that I've also been able to dive deeper into the world of Japanese classic cars, expanding my knowledge and at the same time getting to see some stunning rides. Back when I visited TA Auto, Ando-san kindly had another Fairlady enthusiast drop by in late afternoon to show us all his pride and joy. His SR311 has to be one of the cleanest Datsun Fairlady 2000 I have ever seen and I just had to grab a few shots while I still had some light.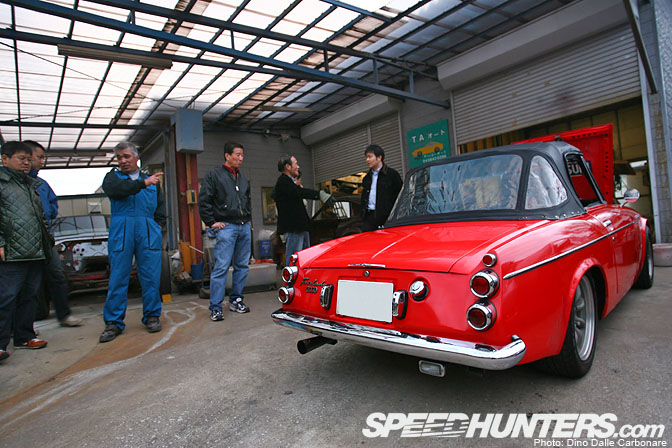 The car was restored quite a while back and the owner has kept it in tiptop condition as you can very well see.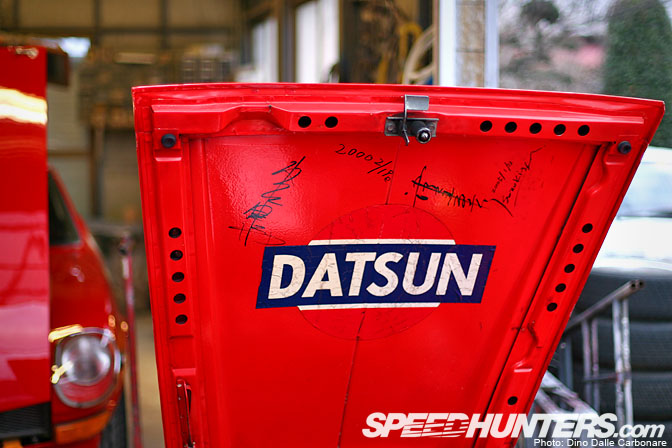 I loved the big Datsun logo on the inside of the hood, signed by personalities in the classic Fairlady world.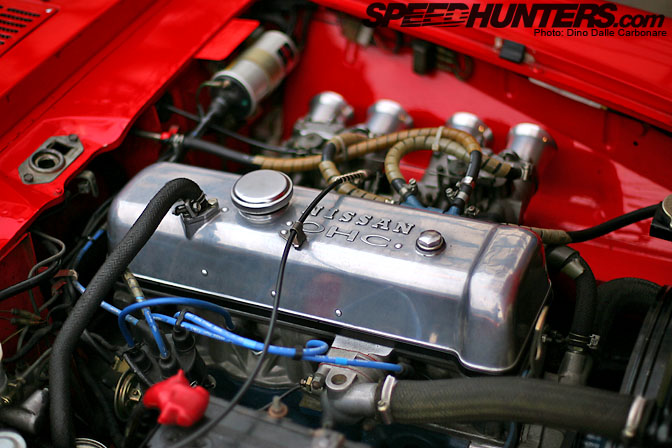 The single cam U20 2L might look stock but it has been thoroughly rebuilt using high performance internals helping it develop considerably more than the stock 145 HP.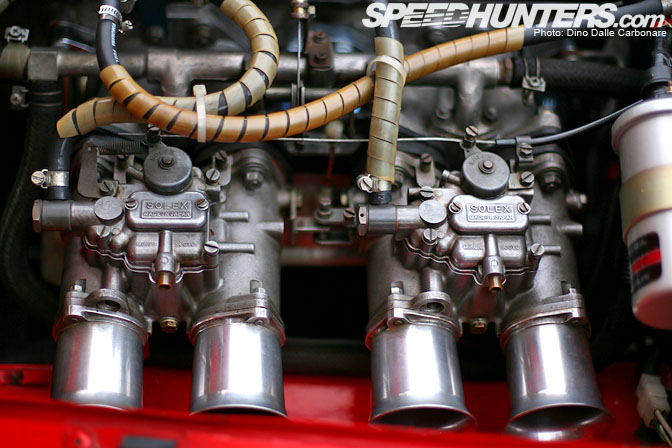 A pair of Solex carburetors are used…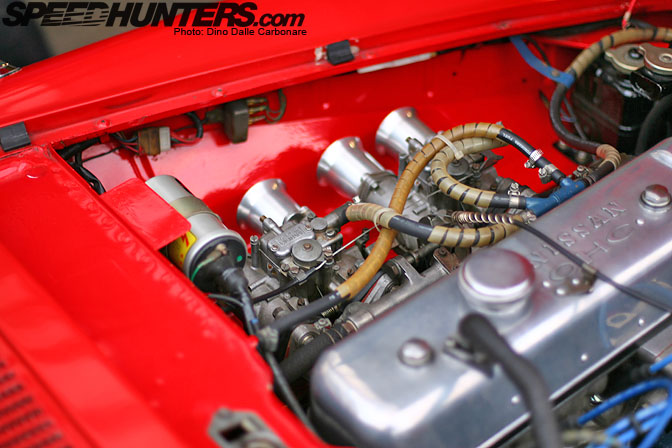 …breathing directly through the stainless steel funnels.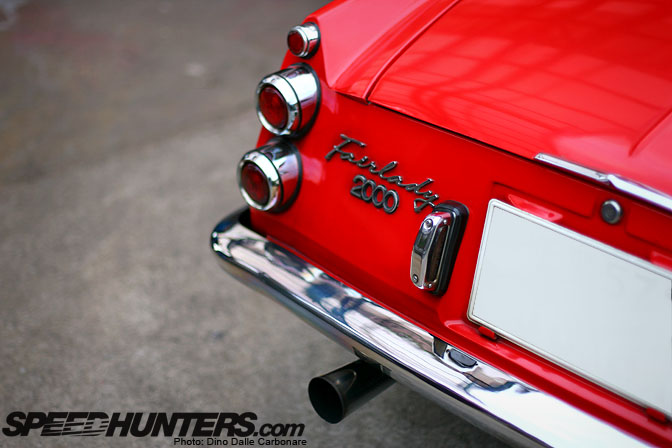 With cars like this it is always very important to make sure to take in all of the details, from the original badges and taillights…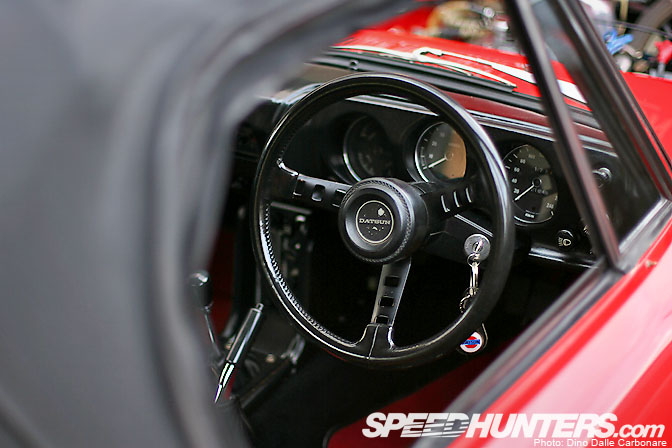 …to the spotless interior.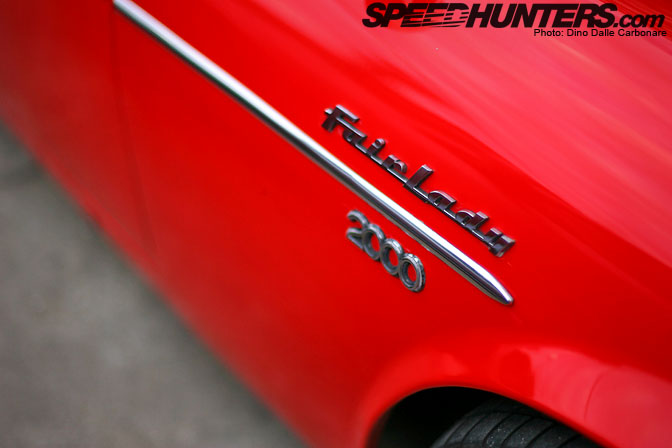 The little Fairlady is a true featherweight, which I discovered when the owner kindly took me for a ride. Not only was I shocked at the savage acceleration the U20 provides, but also how it handled the nice twisty Chiba country roads.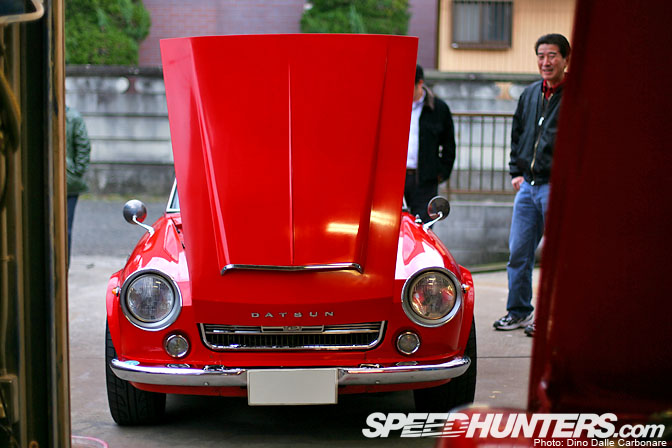 All of the suspension was extensively upgraded to provide pin-sharp handling and a great tight feel through the steering wheel. This also has a positive effect on the all-important stance.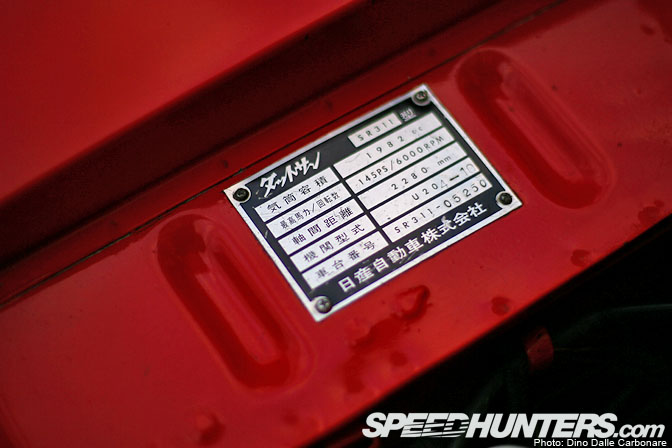 The original chassis plate.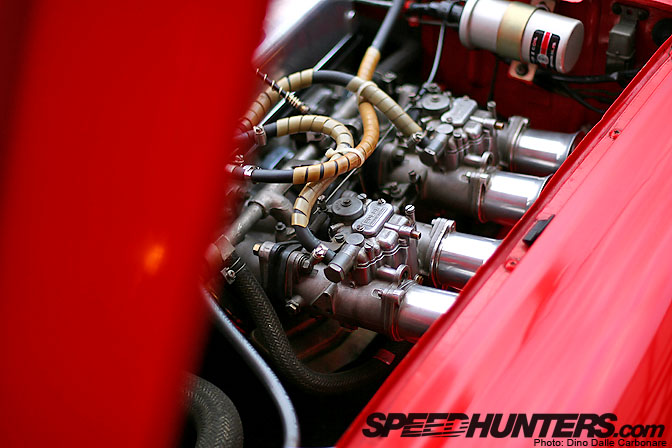 You just can't beat carbs!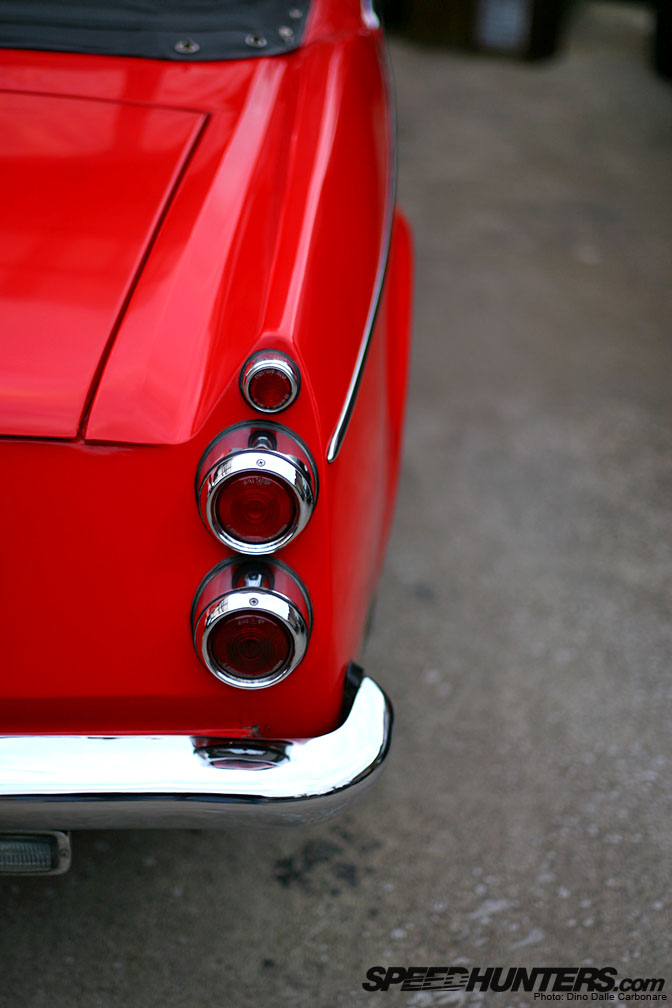 Gotta have the chrome.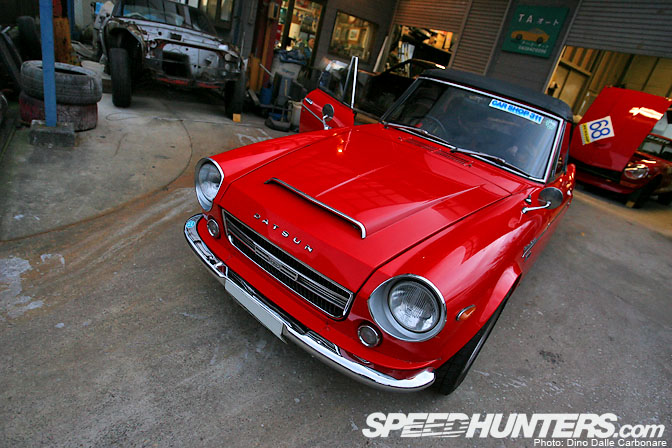 You can see Ando-san's 432Z Race Replica in the background, one car I will have to feature once he has time to properly set-up the carbs on the S20.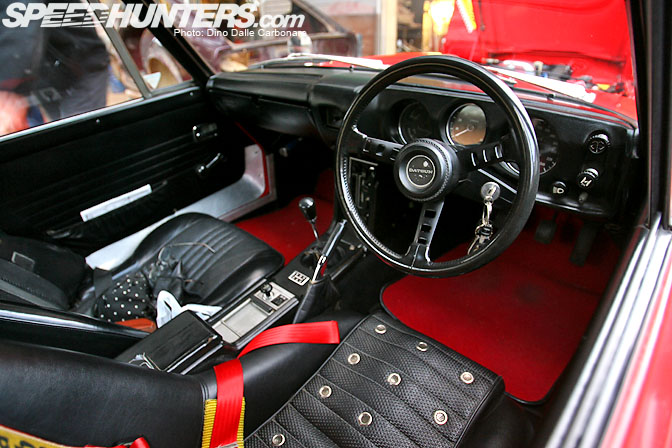 The interior was very simple but oozing character, and I had no problem fitting in the passenger seat. Can't say the same for more modern Nissans.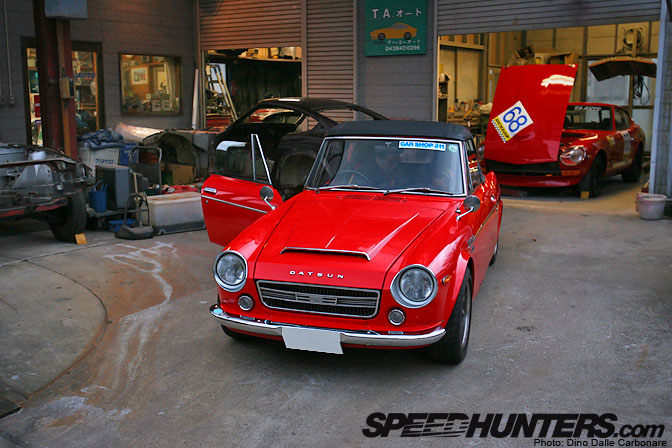 Compared to the S30Z the SR311 doesn't get its fare share of exposure so I'm glad the guys at TA-Auto hooked me up with this perfect example to shoot. I'll try to hunt down more of these little classics in the future!
-Dino Dalle Carbonare