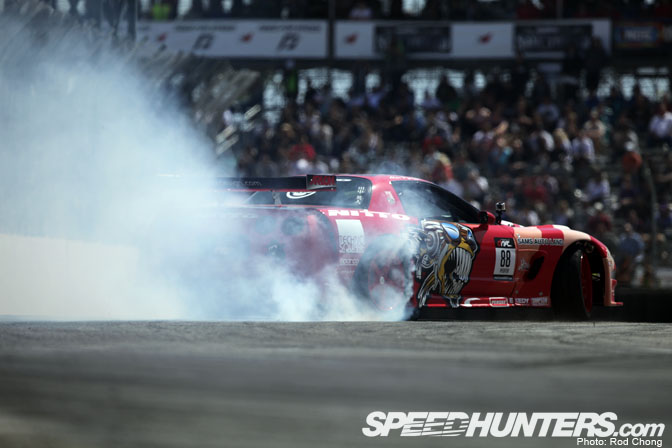 How many of you people watch all of the F1 practice sessions? I'm definitely in this category of hardcore armchair experts, as I like to see what's going on from the beginning to end of an F1 race weekend. P1 for China is going to be kicking off in a few hours, but I'm still unable to let go of the Long Beach feeling just yet. This past weekend was so amazing, that I just can't stop thinking about it.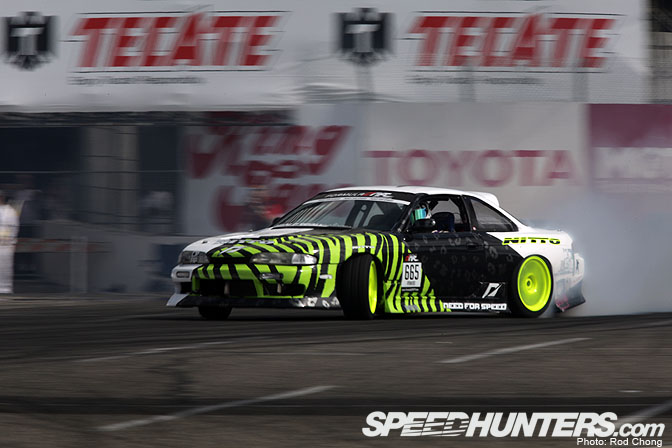 FD Long Beach was one of the top motorsports events I've ever had the pleasure to attend. Not only because I'm now helping behind the scenes with Mad Mike and Matt Powers' campaigns, but simply because the energy, competition and entertainment of the show has been taken to a new level yet again.
The event started out exactly one week ago, last Thursday when Rachel Kelly and I arrived on site to see the skeleton of the NFS Electro Lounge taking form. My immediate first impression was "Wow it's huge!"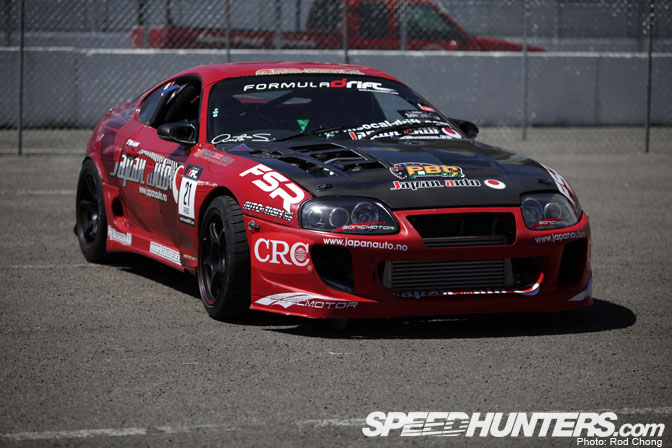 I then took a quick look around the paddock to see if any familiar faces or cars were around. It's always a pleasure to see Fredric's Supra although there was little indication he was going to cause the splash that he did on Saturday.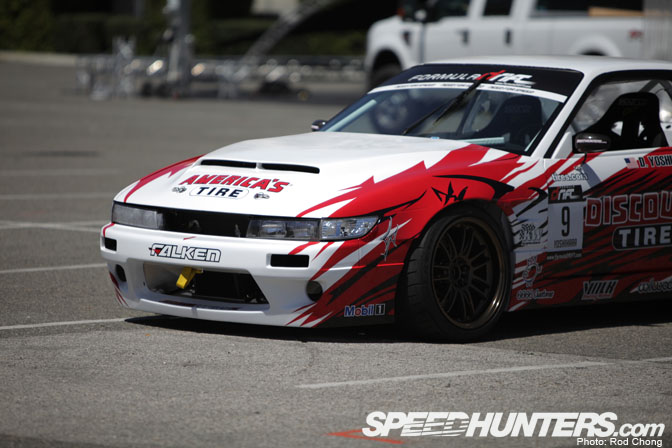 One car that quite impressed me was Dai's updated Rocket Bunny styled S13. Good on the Falken crew for doing a great job with the car.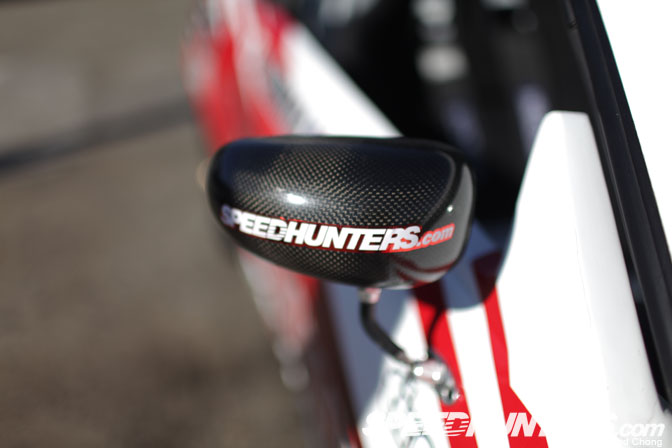 The Speedhunters love is always appreciated too! They even made their own custom stickers!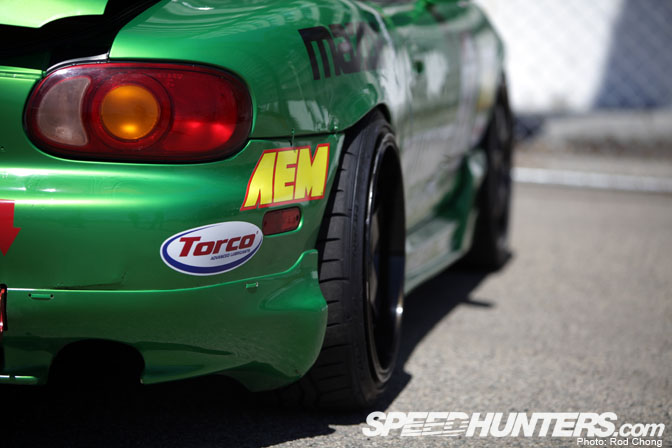 Jeff Abbott exhibits a bit of stretch and poke.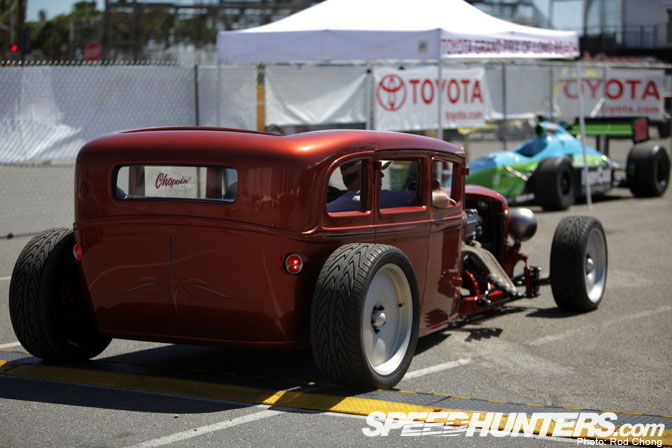 For me, low profile tires and hot rods are a bit like oil and water — they just don't (and shouldn't!) mix… however, this ultra slammed Hot Rod seemed to be looking just fine.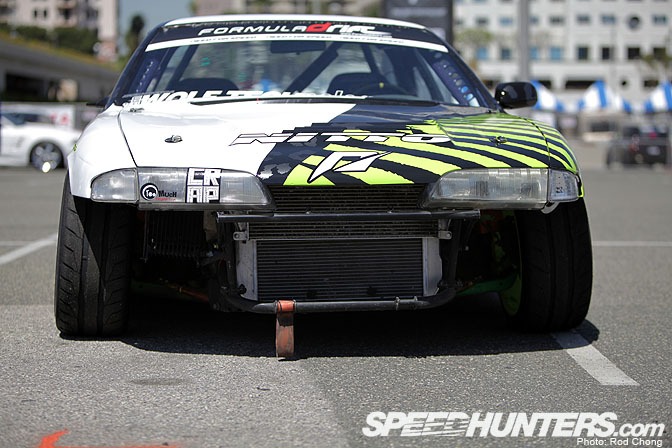 Matt Powers arrives on site.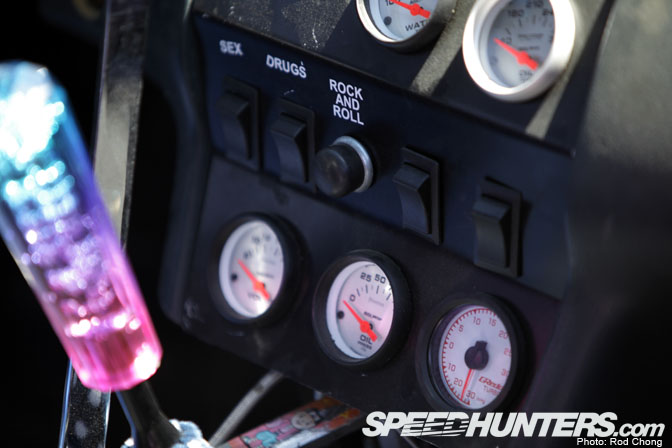 I think this beats the Tofu button!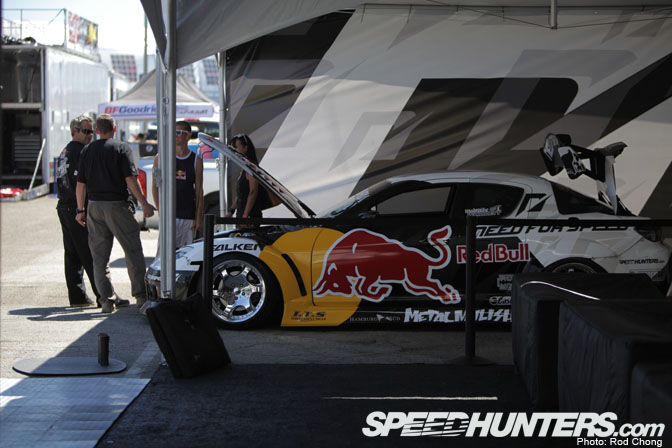 Returning to the Electro Lounge, the side walls were now installed and the cars were parked inside for the first time.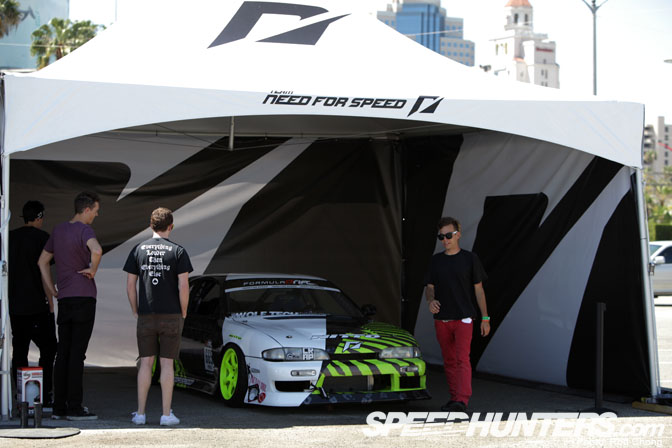 I felt like a proud father!… Matt's side of the lounge was missing it's Lime Zebra stripes, but we'll have that fixed by Atlanta.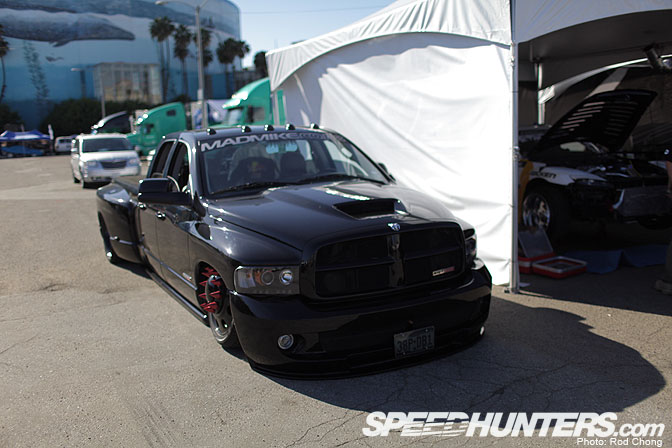 Mike also hard parked his truck as part of the display. It has 750 bhp BTW!… Such a crazy machine… It was attracting almost as much attention as the RX8…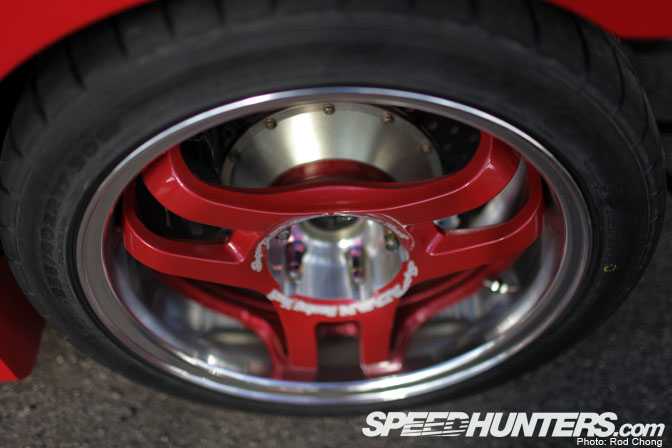 Gushi's new retro wheel styles.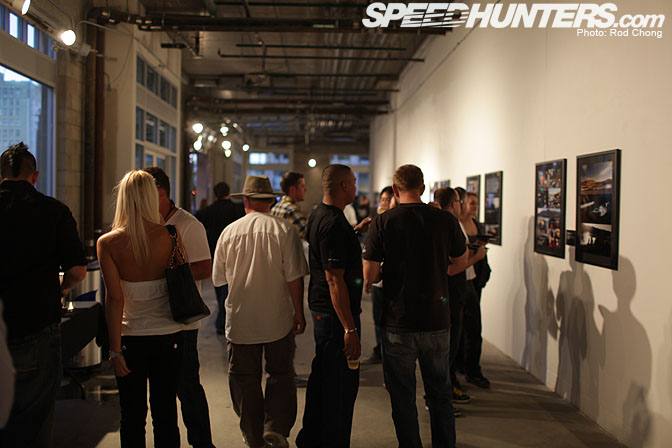 On Thursday evening, a group of us went out to the "Art of Formula D" photo exhibition.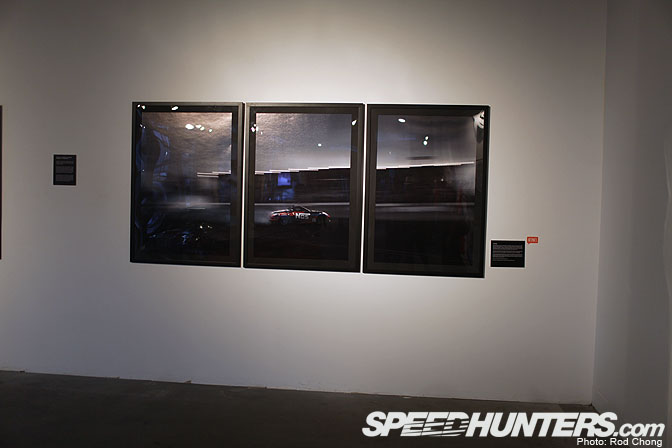 The exhibition featured round by round photo displays care of Linhbergh and FD staff photographer Jose Martinez as well as a video premiere by Will Roegge. I just couldn't stop thinking to myself just how far the drift scene has developed in North America.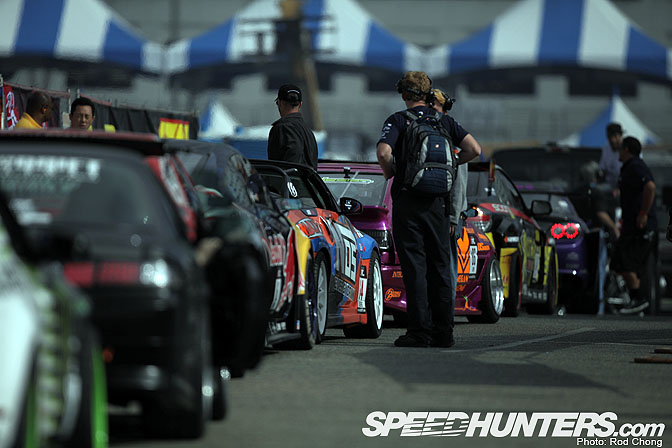 Friday morning saw a bit of a pregrid traffic jam as the largest entry ever in Formula D history attempted to get track time.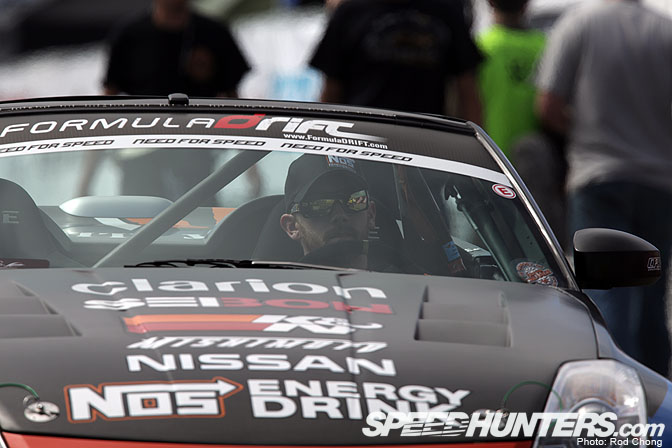 It was a good opportunity to get some shots… here is the reigning champion getting lined up for practice.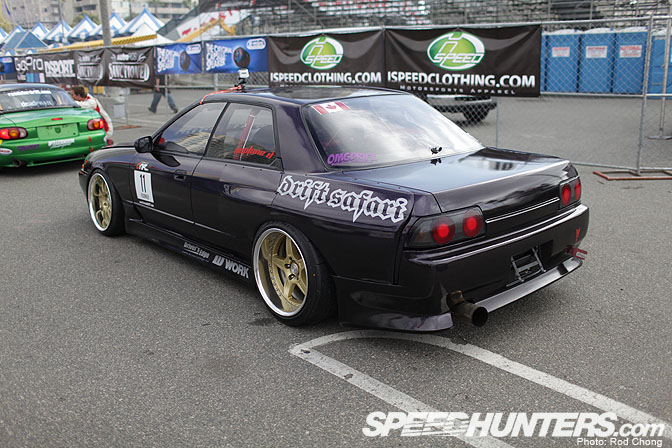 I also had to introduce myself to fellow Canadian, Ian Fournier.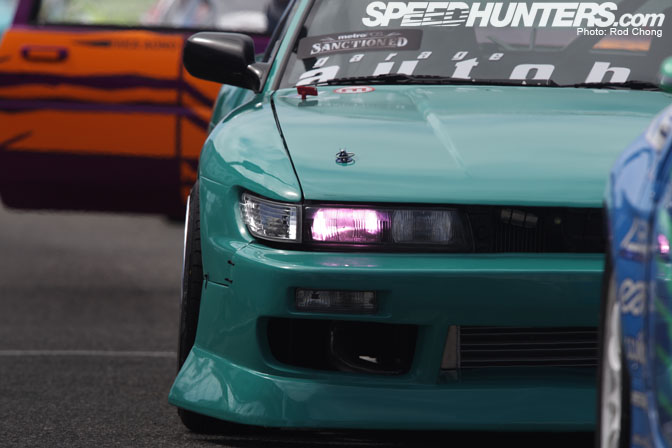 Also representing the north was Roland Gallagher… His car is tres beautiful although I'm sure he must have been disappointed not to qualify.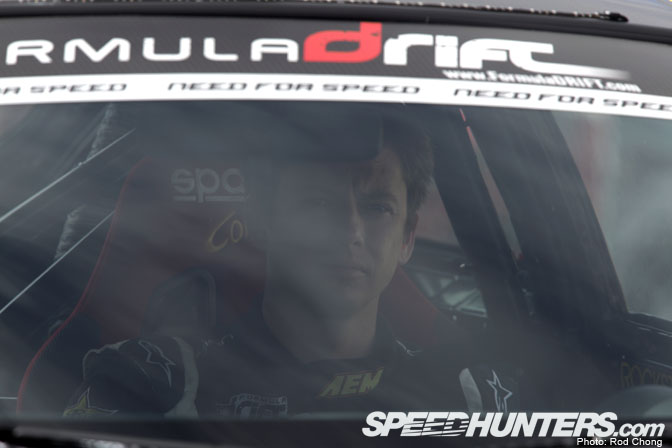 Another champion…. The multi-talented Tanner Foust.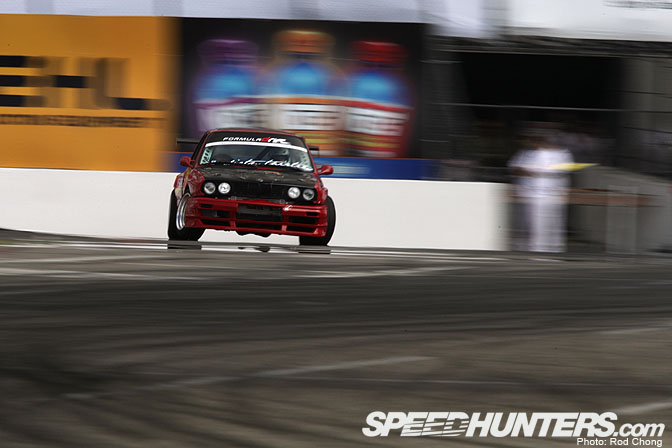 I then headed out on track to shoot a bit of practice… I quite like Blunt's BMW. Do you guys think this is a feature worthy car on Speedhunters? Or it is too rough?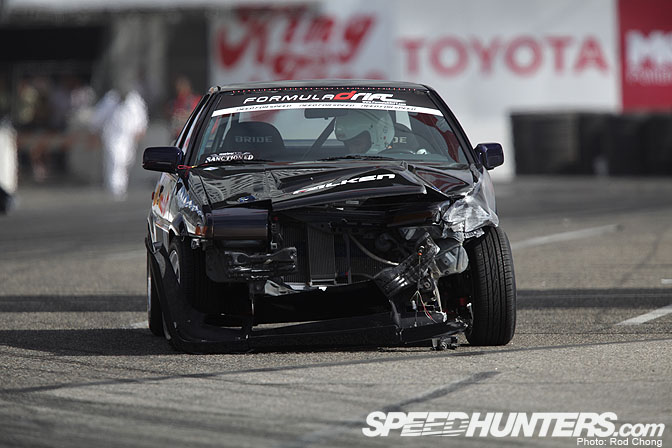 What I don't love is seeing AE86 chassis get wrecked… these cars are precious enough as it is…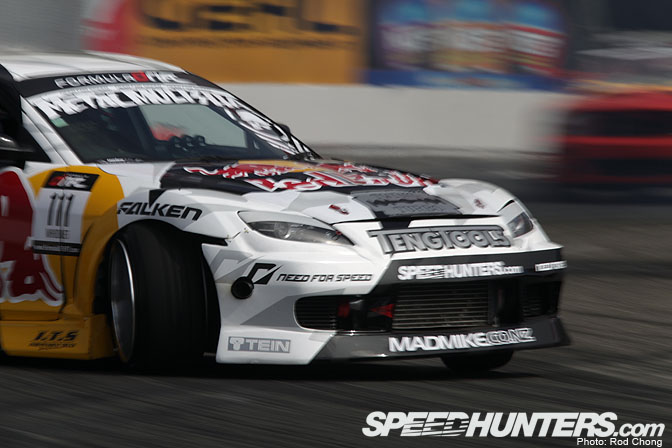 A shot from one of Mad Mike's first practice runs.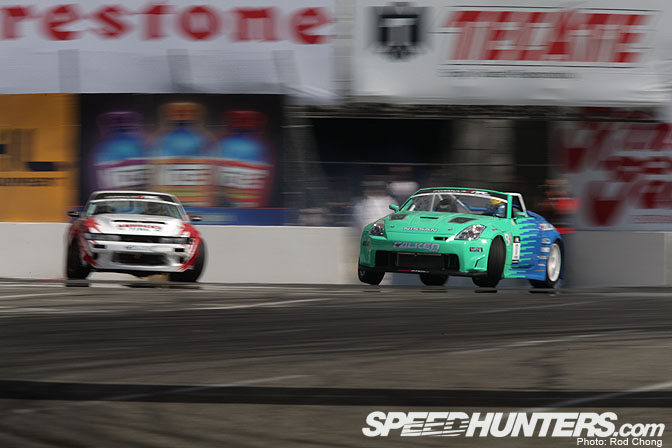 Check out the caster angle on Tyler's 350Z.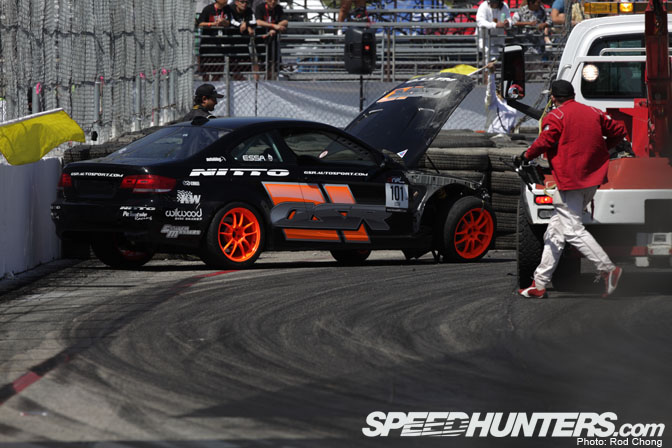 More wreckage… this time Essa's brand new BMW… he must have been gutted.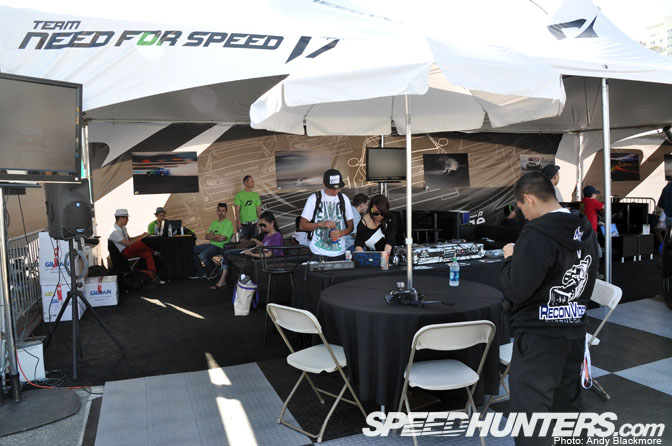 WIth practive over, I headed back to the Electro Lounge… the Speedhunters have a little work area now (that's me sitting with the red trousers) on the side of the space… In this shot you can also see the photo display hanging across the lounge.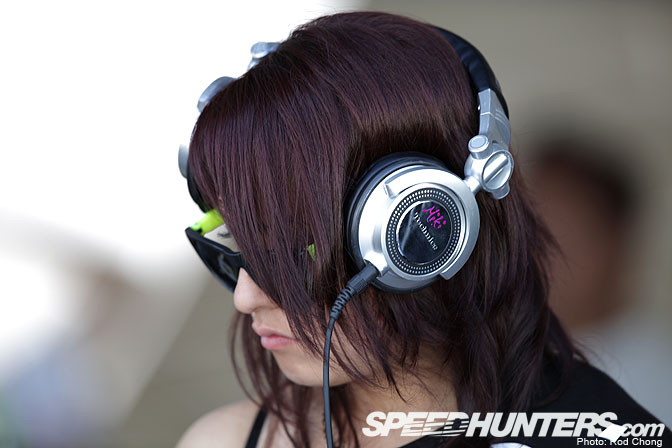 A lot of you approached Miki Taka over the course of the weekend to pick up your free Speedhunters Poster and Sticker set…. I'm sure you would have noticed that she is possibly the sweetest person on the planet! This photo is a rare moment of her NOT smiling…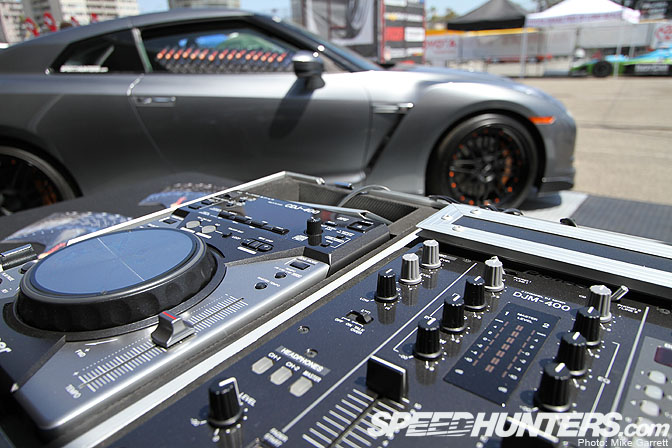 This was her view all weekend…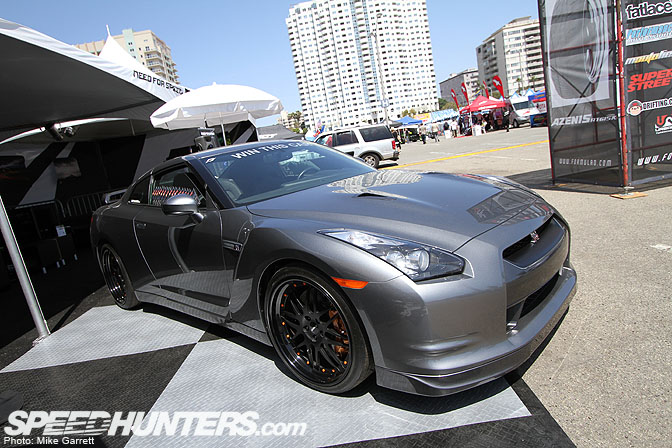 It's the Yo Parts contest car…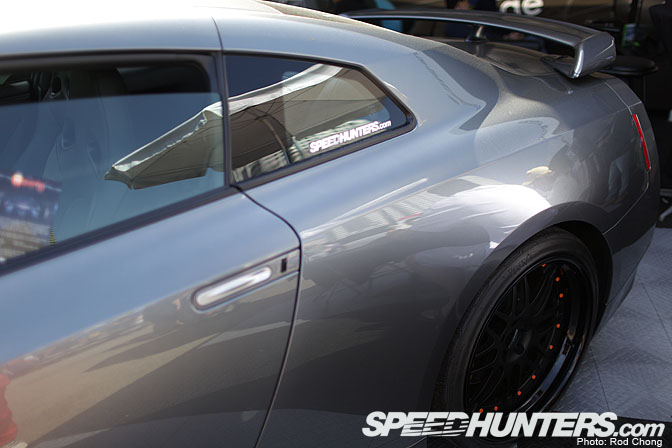 Stickered up with Speedhunters logos of course.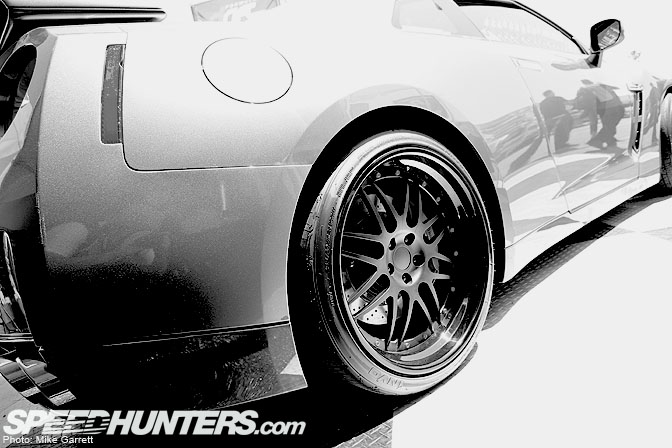 I do wish I could enter the contest myself! I can't quite believe that Yo Parts is going to be giving this amazing machine away come Irwindale.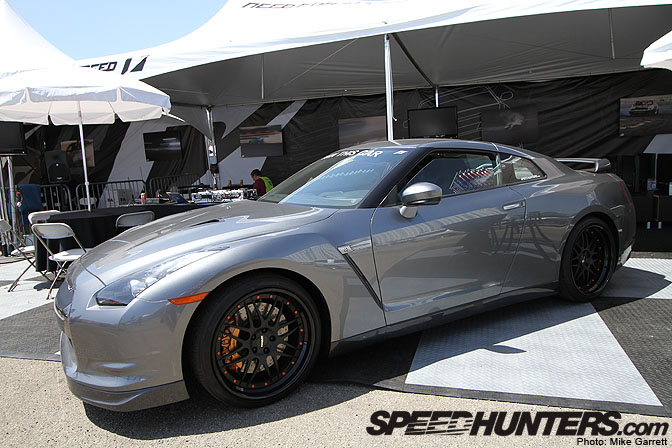 If you fancy your chances to win this car, the contest details are here.
Ok that's if for me for a while, I'll be back soon with part two of my Formula D Long Beach observations. Hopefully I can get this written up before F1 practice starts!
:Rod