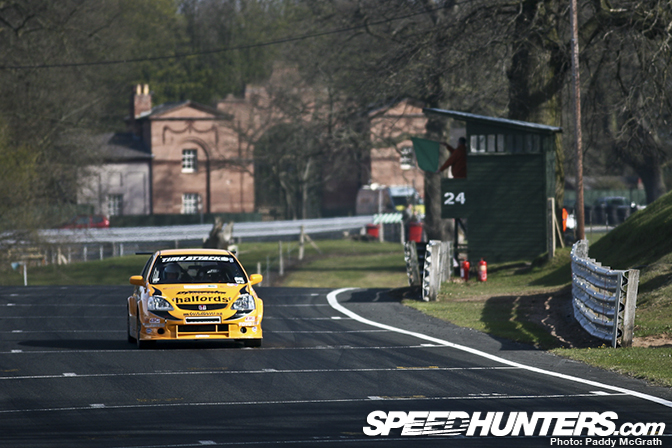 The first round of Time Attack at Oulton Park was my first UK Time Attack event. I had seen pictures of the cars but didn't really 'know' them or the drivers if you understand me. Coming from a predominantly drift based background where I know the drivers, their styles, strengths and weaknesses, you can imagine it was a slightly uncomfortable position not knowing these same characteristics about the Time Attack series. So for your benefit, as well as mine I'm going to take a look at some of the competitors cars and see what we can identify. Think of this as the first post in a discussion, rather than a regular story. First up is Suzanne Duxbury's EP3 Honda Civic Type R.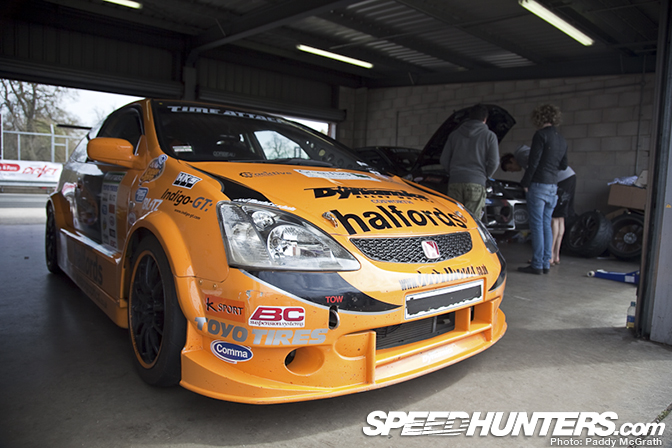 Suzanne Duxbury EP3 Honda Civic Type R
The car would appear to be an ex-BTCC car. When you think about it, a BTCC car would almost make a perfect Time Attack car. Obviously the BTCC will have stricter regulations regarding power / weight than the Time Attack series, but you have a properly built and proven race car as a base to start your Time Attack championship challenge.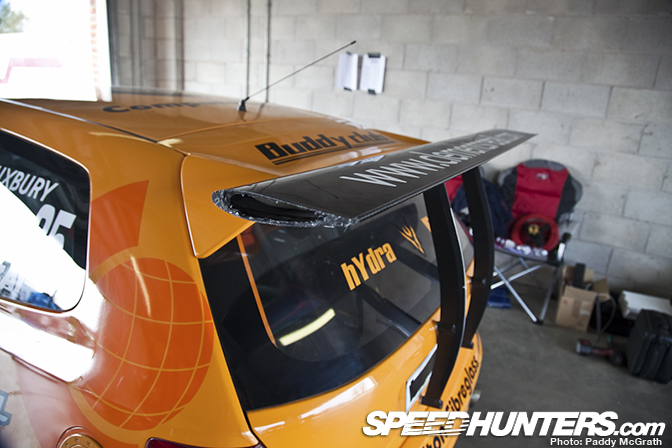 The rear wing had to be trimmed down to meet TA regulations. My vague memories of this car in BTCC was that the wing was immensely wide.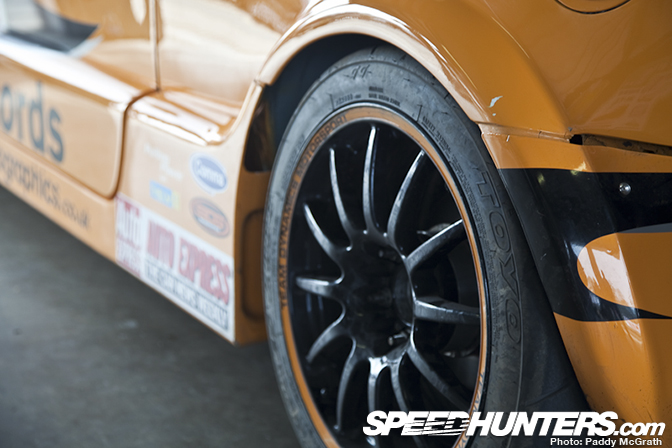 Team Dynamics wheels and R888 tires attach the car to the circuit. I'm a little bit surpirsed that the car is five lug, would of thought that the BTCC cars would be single lug ? Perhaps the new owners thought the five lug might be easier to work with since they don't have the pitstop time constraints of BTCC.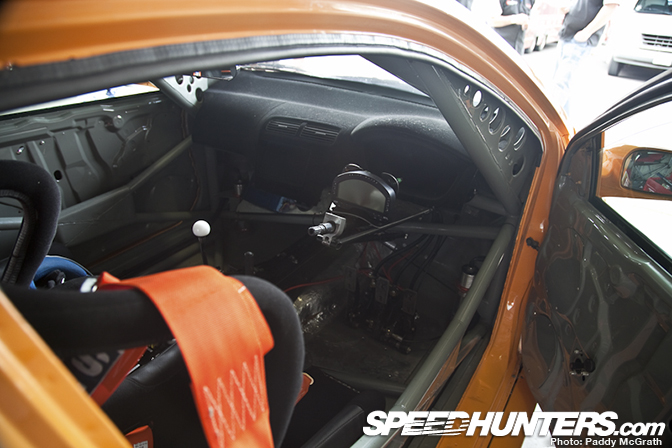 Inside you can see how the sterring column has been extended and how the seat has been set further back to try and centre the weight distribution.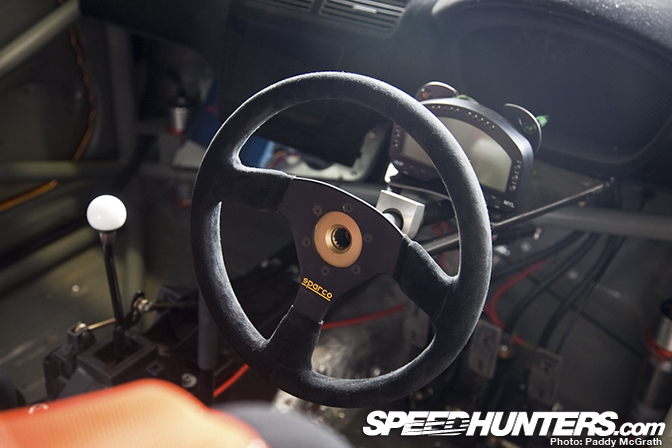 A detachable Sparco wheel and a stack dash to keep Suzanne updated with engine revolutions, oil temperature, pressure etc …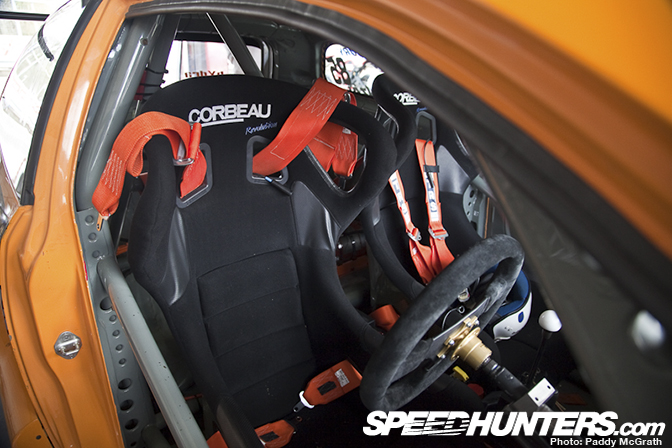 Corbeau bucket seats and TRS harnesses; Notice how much further back the passenger seat is mounted compared to the driver seat. Weight distribution at play again.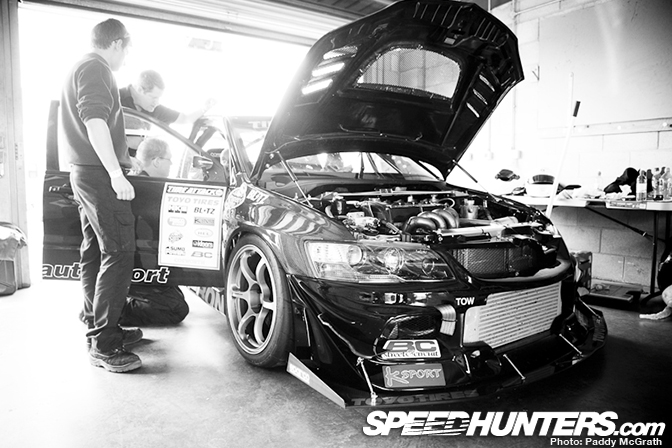 Lee Broadhurst's Mitsubishi Lancer Evolution IX GT
Lee's widearch Evo IX was fast enough for 6th overall, let's take a brief look at the car. Advan RG wheels, R888 tyres, carbon fibre front wings and a large front spiltter are just some of the exterior parts.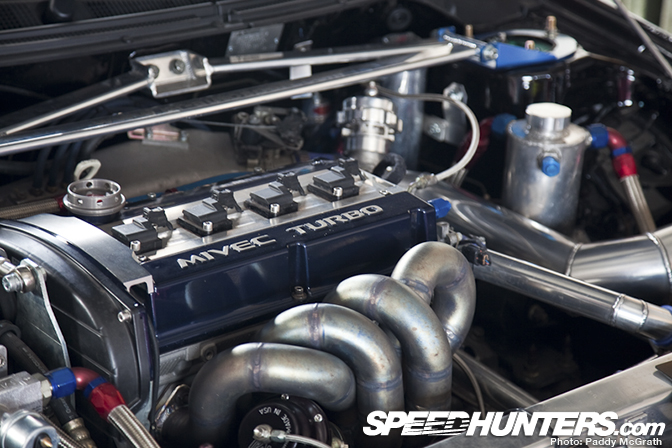 Under the bonnet we have the Evo Mivec turbo engine with an aftermarket manifold, braided lines, a hard pipe kit and a larger core radiator.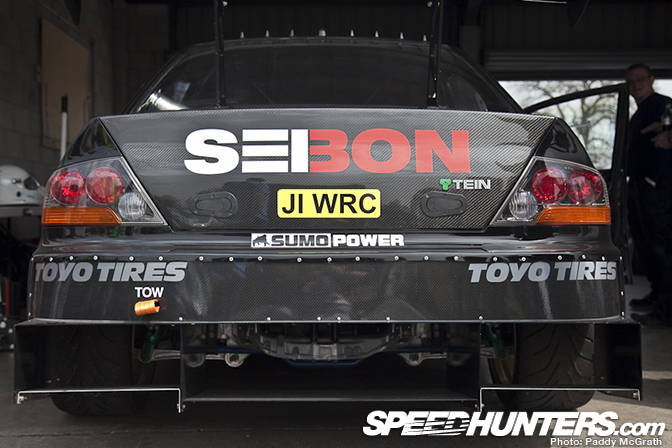 More carbon at the rear and an extensive underbody rear diffuser. The rear end of the drivetrain can also be clearly seen. Can anyone shed some light on how different / uprated this is compared to a standard road car ?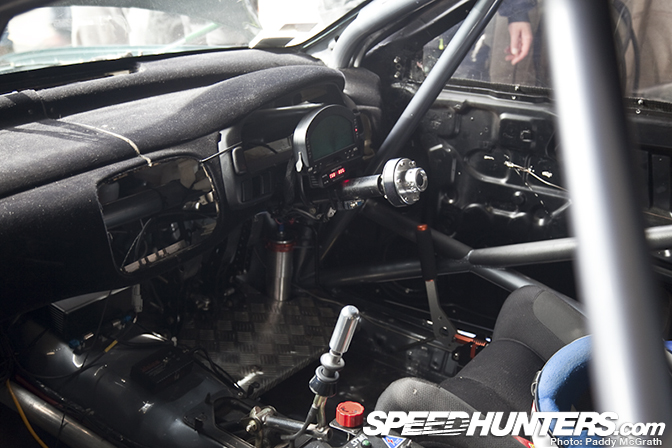 Inside we have similar affair to the EP3 above; stripped interior, digi-dash, extended steering column and an extensive weld-in roll cage system.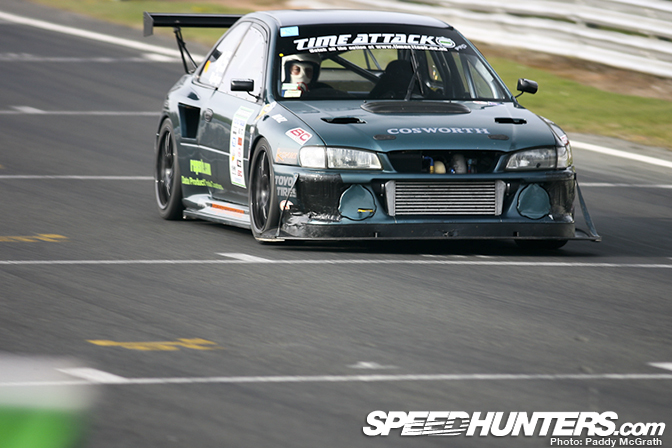 Paul Doyle's Zen Performance Impreza
John Brooks took a much more in-depth look at this car in Brands Hatch last year but I thought I'd still throw a quick look over it again.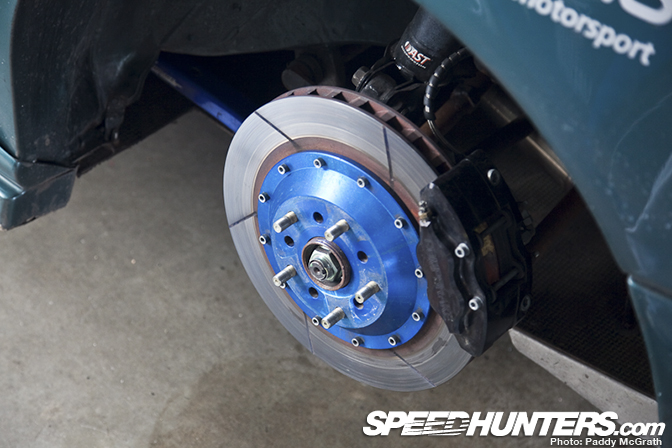 The brake discs are literally bigger than the wheels on my van. I'm very upset. Even more depressing is that these are the rear brakes.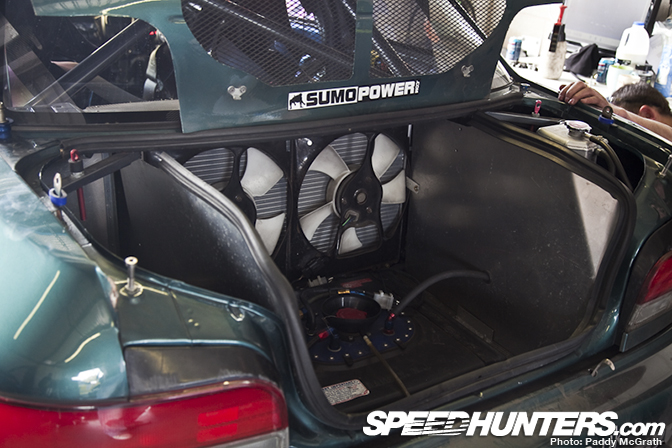 The rear mounted radiator setup is a work of art. From the subtle venting in quarter panels to the placement of the radiator, it's easy to see why this car is so competitive. As John pointed out, it truely does look like a car built with zero compromise.
I'll be back tomorrow with a look at some of the other cars that competed this weekend.
Paddy