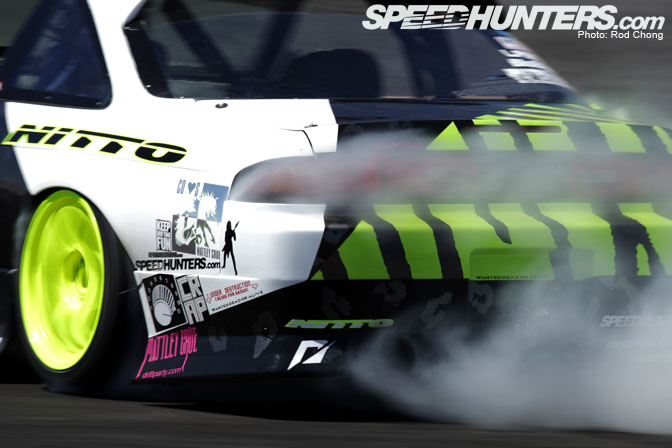 Myself and my colleagues at Speedhunters and Need for Speed are really into some new territory, as we prepare for the debut of Matt Powers and Mike Whiddett at Formula D Long Beach tomorrow. We know all about making crazy media and gaming projects, but an international automotive project is quite a different experience all together.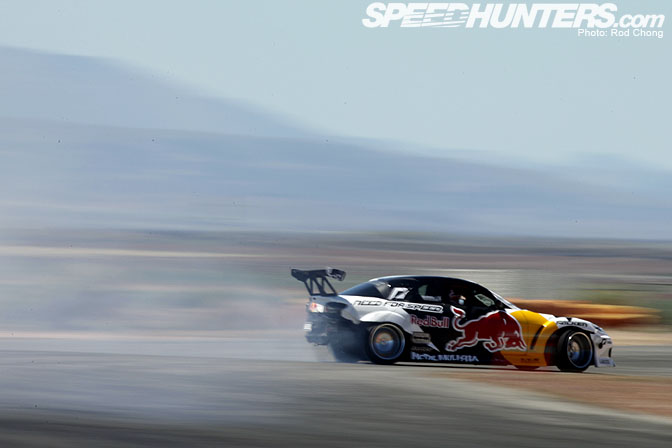 Mind you, I am to some degree looking at Team NFS as a bit of a film/photography/gaming/media/music/lifestyle project. Take this test we did with the two cars at Willow Springs yesterday… this was a perfect opportunity to make some photographic art, and both Linhbergh and I showed up at the track with cases full of camera gear to document the occasion.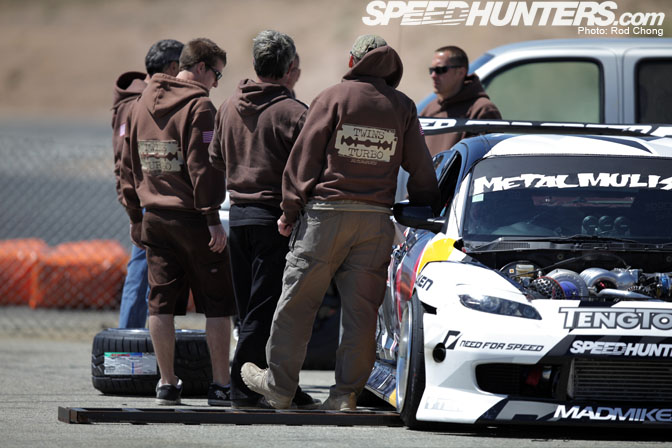 The Twins Turbo crew were out in full force as they get to know Mad Mike's drift machine.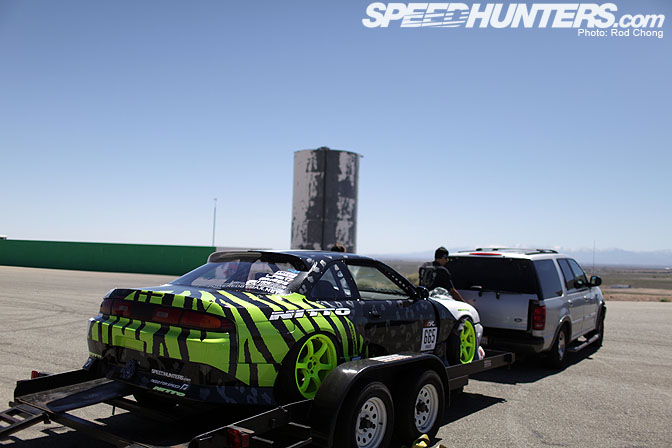 Soon Matt showed up with his hair metal inspired tool…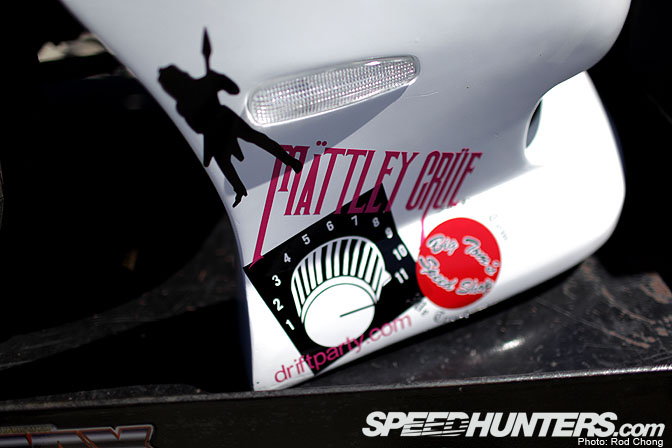 The car looks amazing in person, wIth a lot of fantastic details all across the surface of the body work.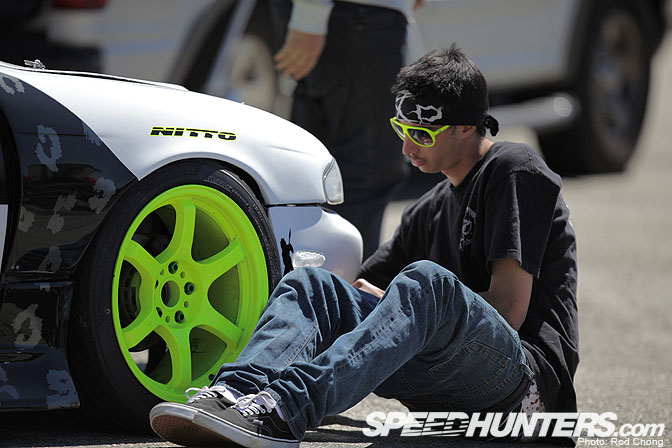 Zip-tying the frong bumper into place. I like the co-ordinated sunglasses!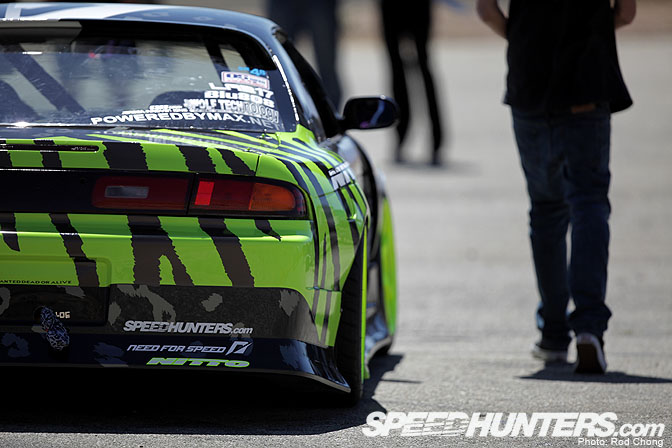 You know, I'm starting to think this car needs a nickname. Any ideas folks?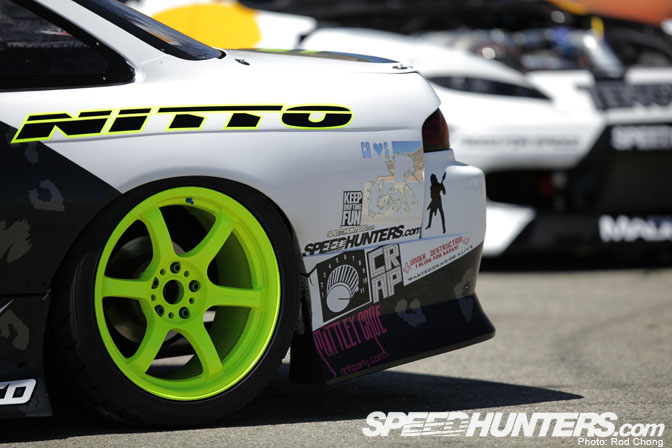 Perhaps Matt already has one, but he's never mentioned it to me…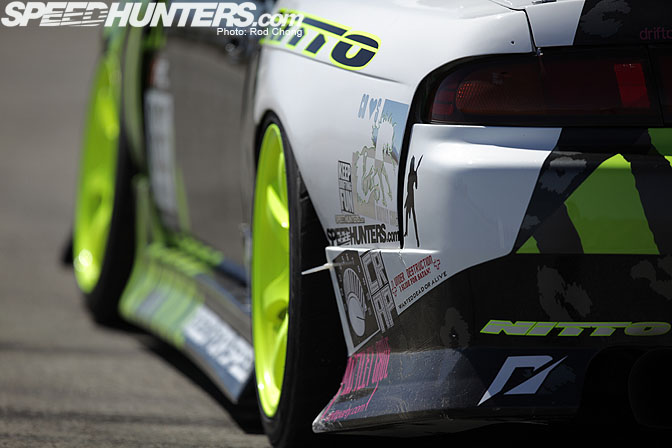 I absolutely love the clusters of stickers… just so cool.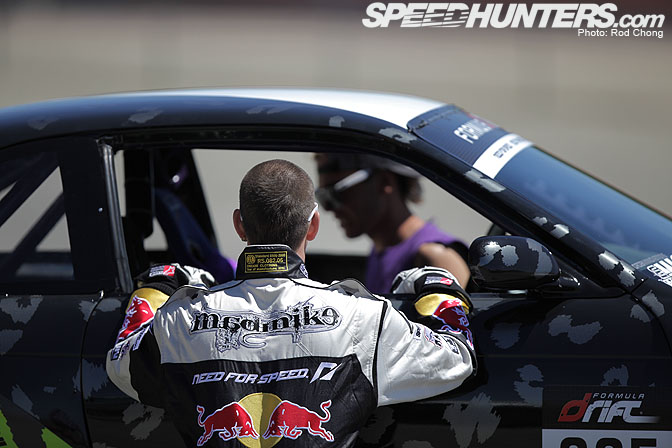 Mad Mike has a wander over to say 'hi' to Matt.
This was the first time they had met… again, the coordinated sunglasses are impressive.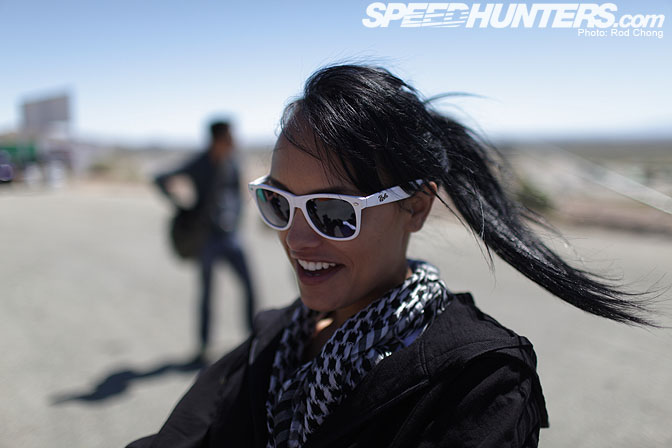 … and I'm perhaps feeling a bit of envy for the white Wayfarers…  This is Toni, Mike's partner.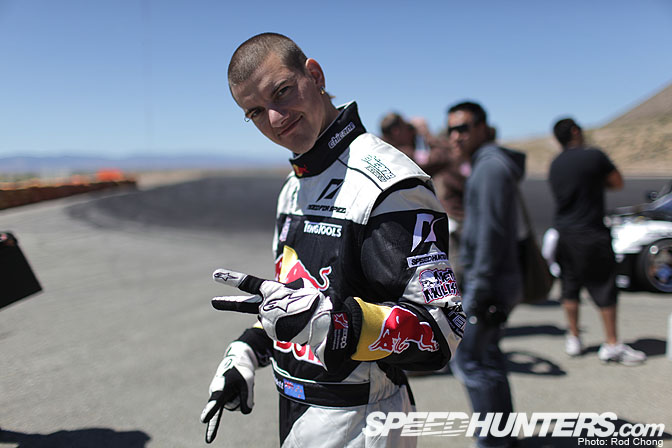 MAAAADDDDDD MMMMMMIIIIKKKKKKKEEEEEEEE!!!!!!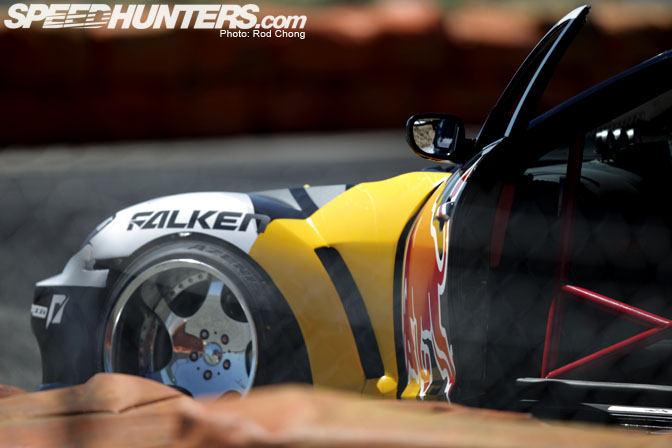 I am going to need to stop going on about how hard the BADBUL is… but at the moment it's all I can write.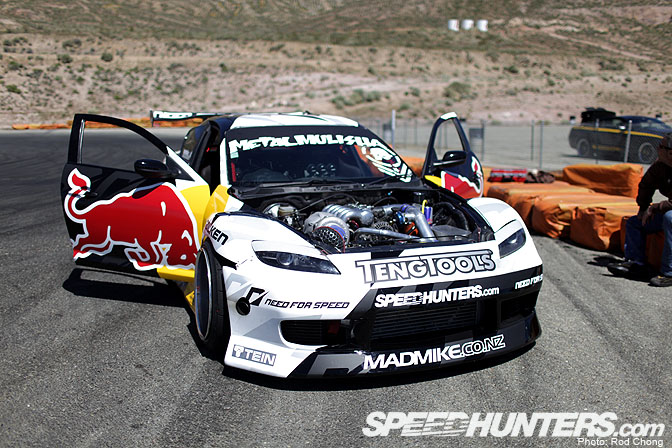 It seems like BADBUL doesn't like hot weather too much… the team was investigating the cooling setup. Looks like some changes will be in order after Long Beach to prep the car for the steamy US summer weather.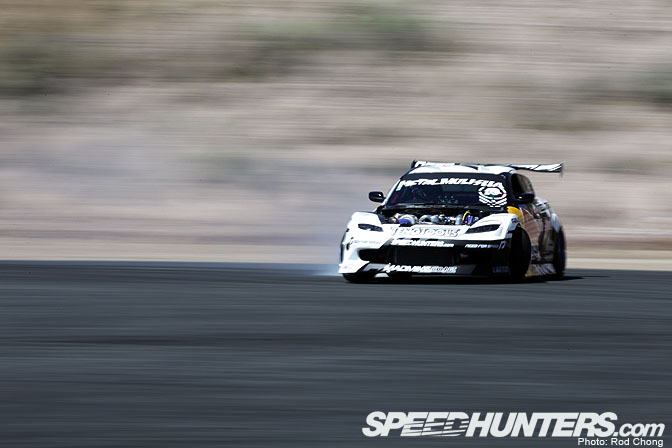 Mike was also trying out Falken rubber for the first time. He was pretty impressed by the amount of grip on offer.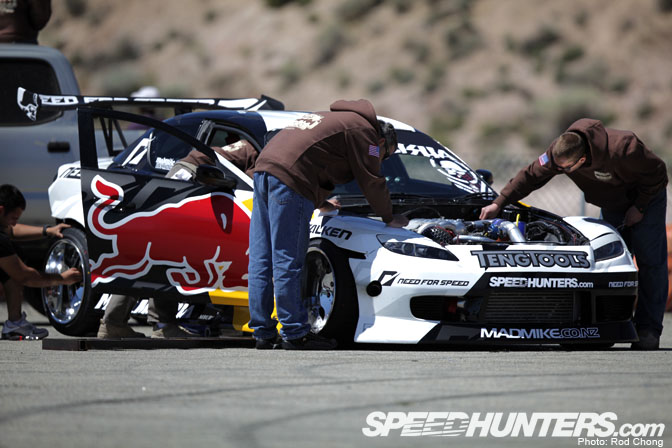 The Twins crew are a hardcore bunch of motorsports nuts, which is why we put them together with Mike…. I think he is in quite good hands and am looking forward to seeing Eric, Marc and crew finally getting involved with drifting (it was only a matter of time, right Eric?)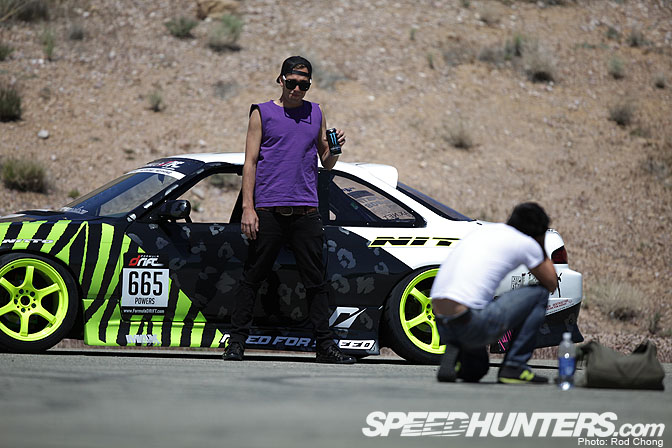 Right… so time to make some art. Linhbergh and Matt got down to business… Not sure what's going on with the Monster drift though.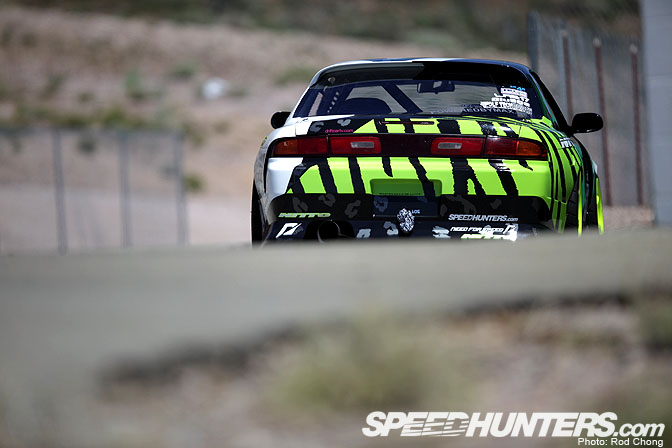 I also grabbed a couple beauty shots myself… Desktop anyone?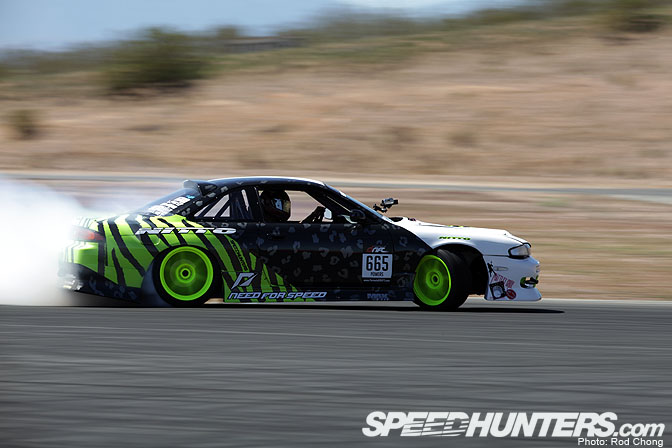 While Mike got his car ready to do a feature shoot, Matt went out on track.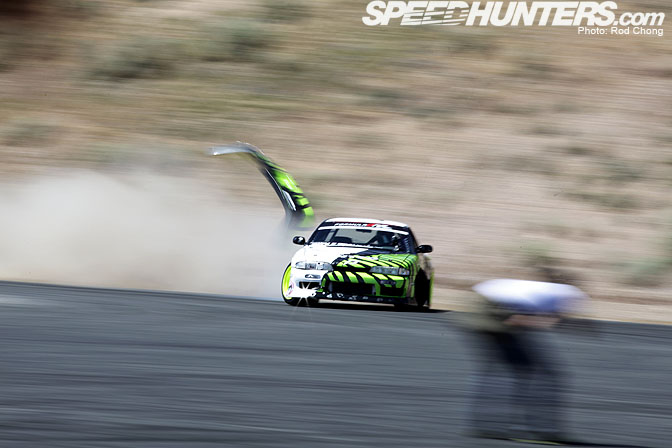 I managed to capture the exact moment that he dirt dropped and kicked off his rear bumper. That blur in the foreground is Linhbergh.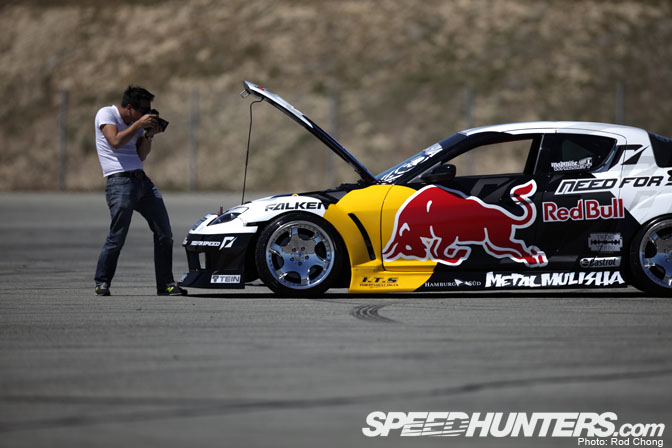 As the day wore on, we set up at the Streets of Willow Springs area for a Linhbergh photoshoot.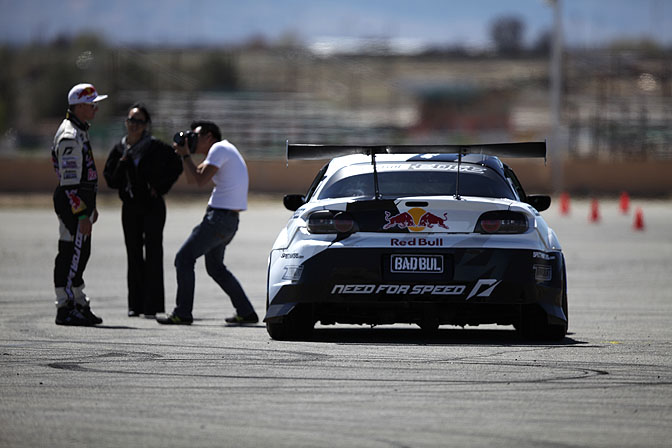 Here he's doing a few portrait shots of our Mad Kiwi.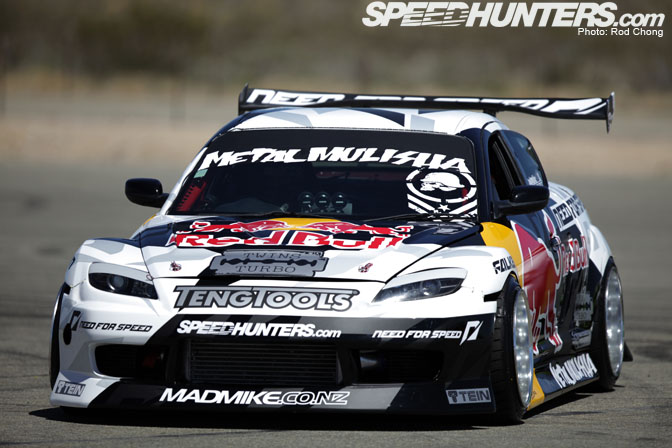 Speechless….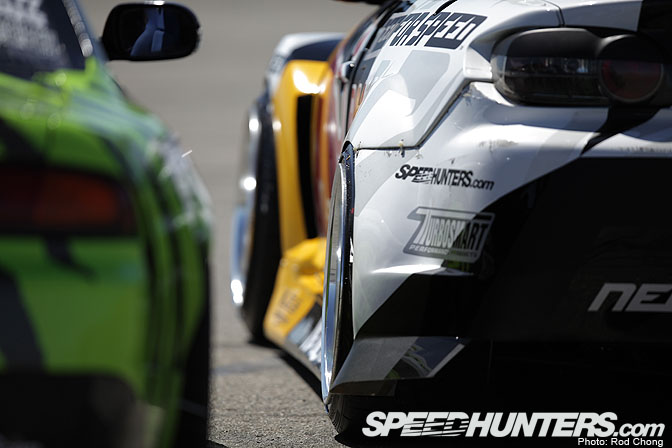 I can't wait to see these two cars doing tandem runs together at Long Beach.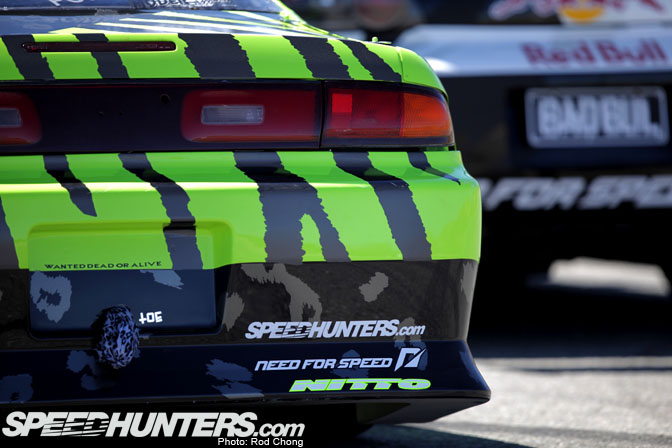 I'm going to let Linhbergh publish the photoshoot though… in the meantime, I'll just leave you with these teaser images.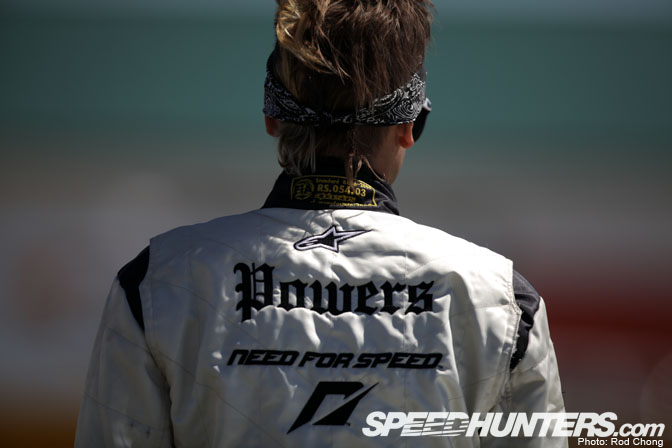 A detail shot of Matt's new driver suit.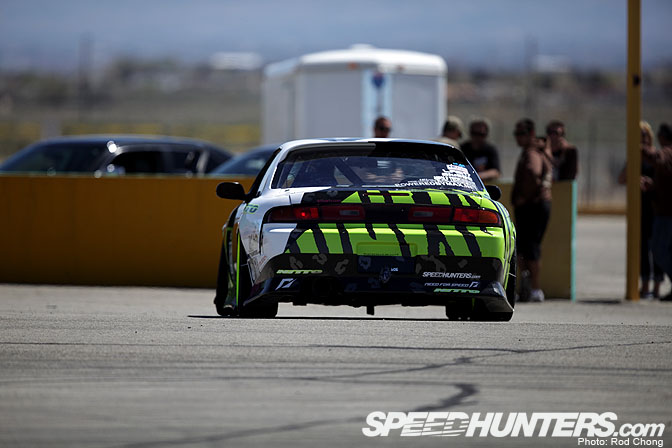 Ok I gotta run over to the Long Beach paddock now to see how our Electro Lounge is coming together… talk in a bit!
:R