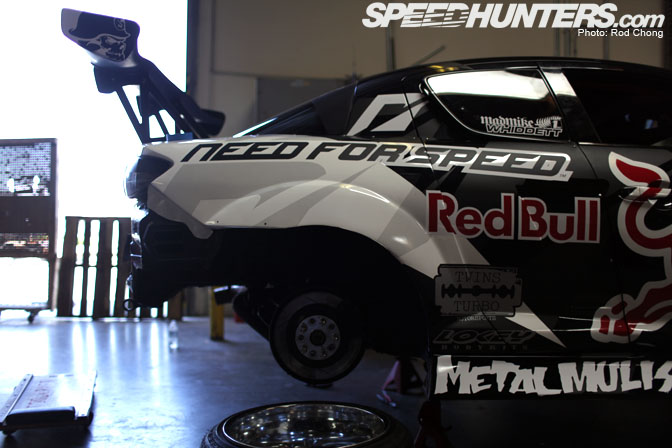 Ahh there's something rather refreshing about getting out of a typical 9-5 (or 7-5 in my case a lot of the time) day to day routine! Today I took a quick flight from Vancouver to Los Angeles, picked up the trusty NFS Shelby Terlingua and rumbled over to Twins Turbo Motorsport in Long Beach.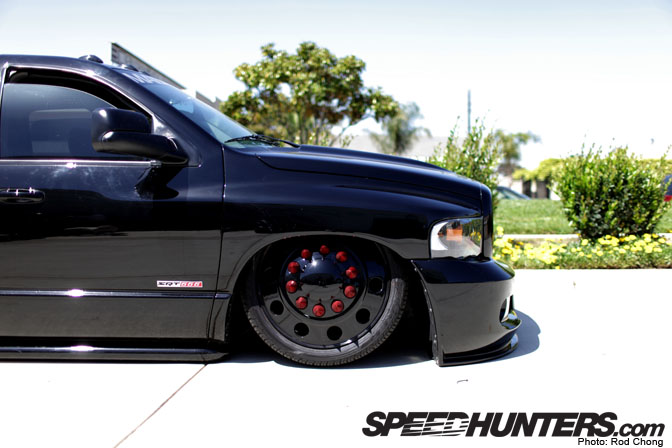 Parked up out front of the shop was Mad Mike's new hauler…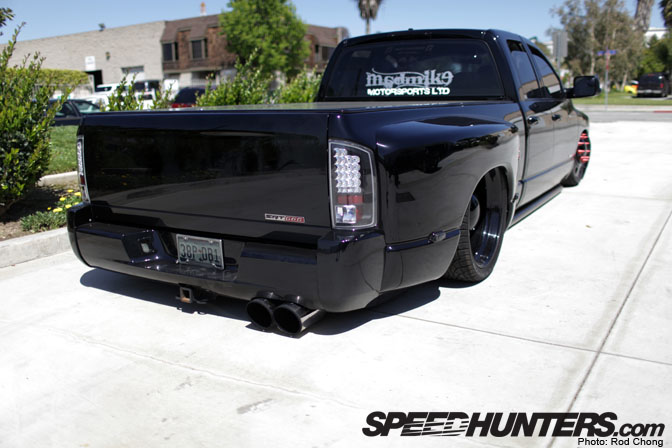 This is quite possibly the coolest team truck on the planet!… wow…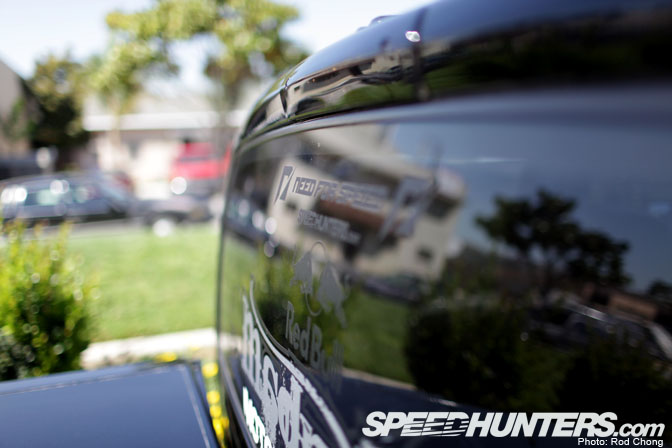 Check out how Mike is repping his major sponsors in black on black… classy.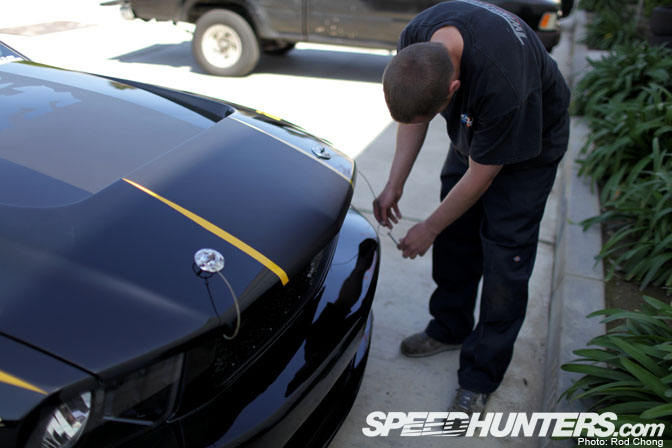 Meanwhile Eric from Twins Turbo wanted to look under the hood of the NFS Shelby Terlingua.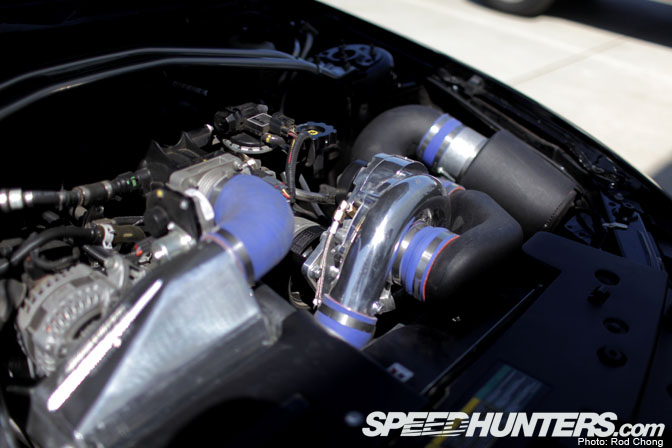 He was curious about what makes all the noise and whirring…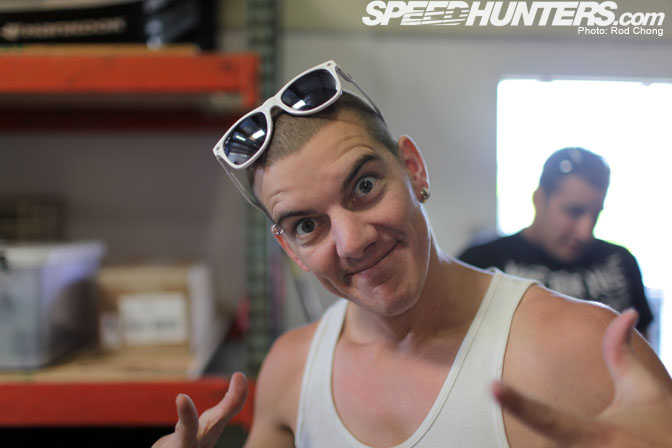 Inside the Twins Turbo shop we found Mad Mike…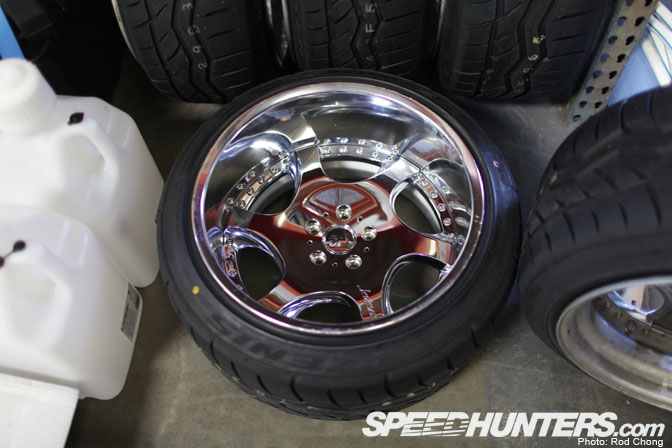 … a stack of deep dish Weds mounted up to some new Falken RT-615Ks…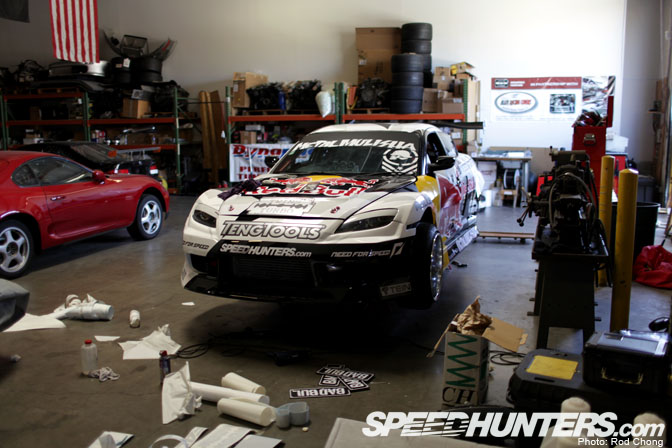 …and the Bad Bull itself…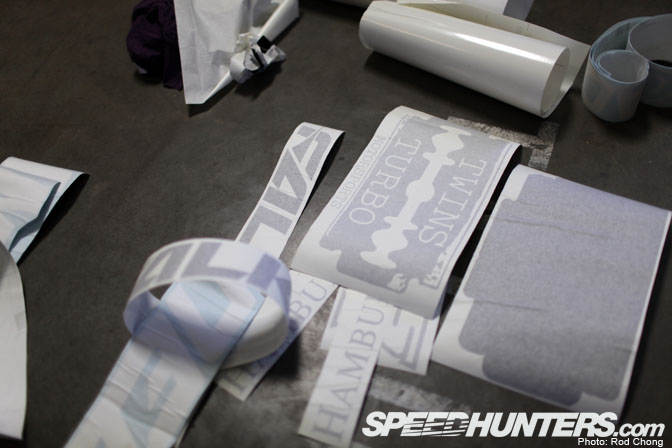 In a pile next to the car, was an assortment of stickers, ready to be applied to the car.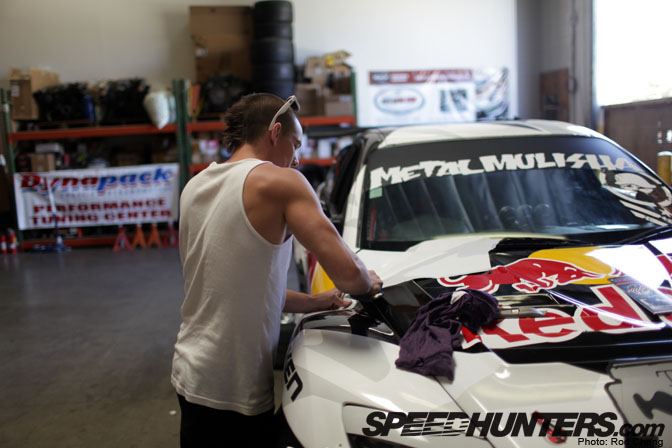 Here's Mike applying the graphics. You like the hair?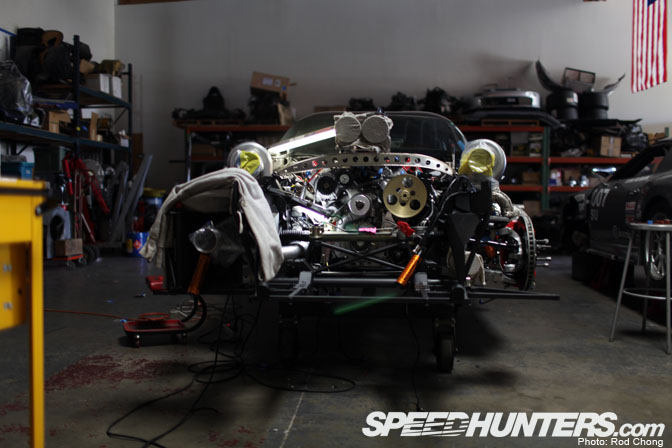 I also took a quick look at the status of the Twins Turbo Viper, now nearing final completion.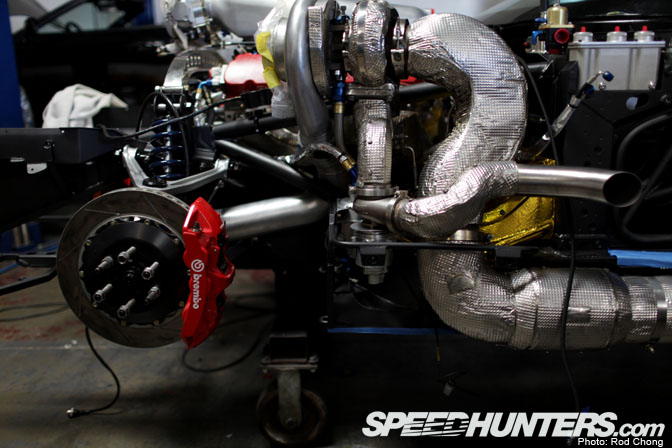 The workmanship on this car just astounds me.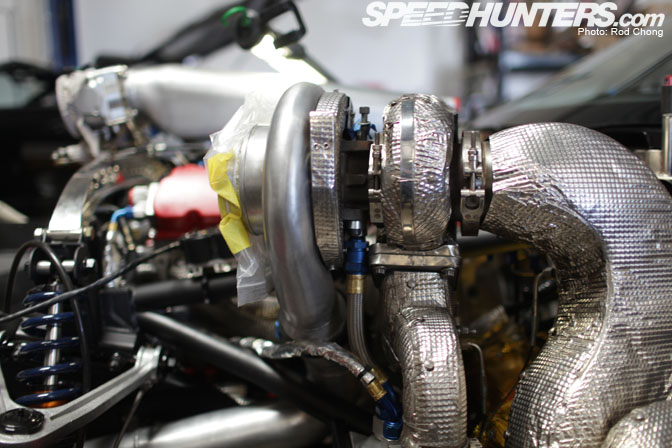 This is as extreme as it gets for standing mile cars ATM…. crazy.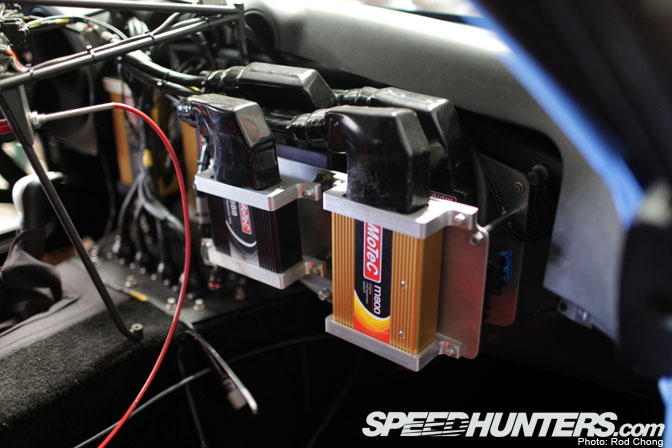 Check out the final set up on the passenger side of the cockpit. It's quite hard to belieive this Viper is going to be road registered!
Ok tomorrow we're going to be meeting Mad Mike and Matt Powers at Willow Springs for a test session and a Linhbergh photoshoot! I'll report back tomorrow again… talk soon!
:R