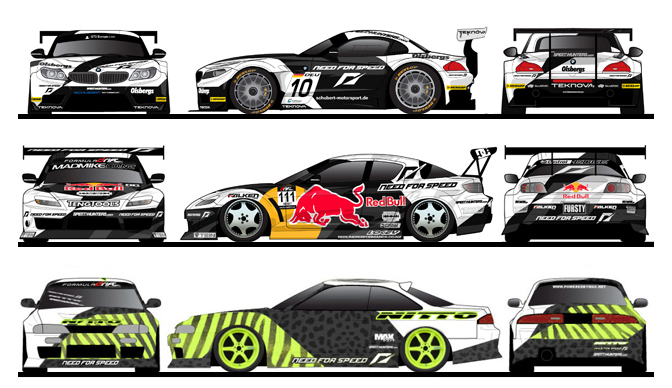 "Patrick Soderlund would like to meet with you at 18:00"… This was a message that one of the executive assistants emailed me this past November. The EA executive Patrick Soderlund was visiting our Vancouver game studio to help structure the re-organization of the Need for Speed gaming franchise and wanted to see me. The reason? He had a crazy idea for a racing program: "Team Need for Speed" that he wanted to run past me.
We threw around a few ideas and decided that Team Need for Speed should be interdiciplinary in nature and include European GT Racing, a Formula D component, perhaps Time Attack and a wild street component in order to best reflect the feeling of NFS. Needless to say I left the meeting shaking with excitement!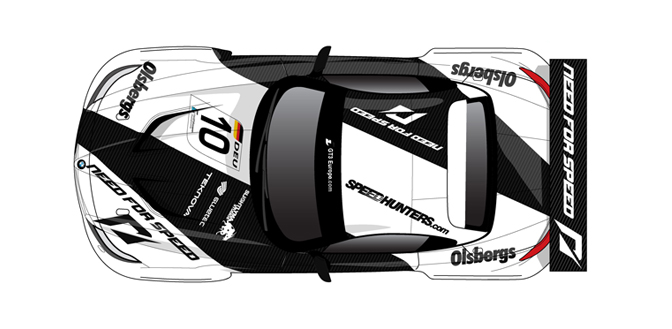 Patrick initially was thinking to enter the German only VLN series, but we pushed him to enter the full 2010 FIA European GT3 Championship instead. With fields of 40+ equally matched GT racers, this is one of the top GT championships in the world.  A new car would be needed so we turned to BMW and German endurance specialists, Schubert Motorsport, to help run the program with a brand new BMW Z4 GT3.
For the visual identity of Team NFS we had our own Speedhunter, Andy Blackmore come up with the iconic (well we think anyway) livery design.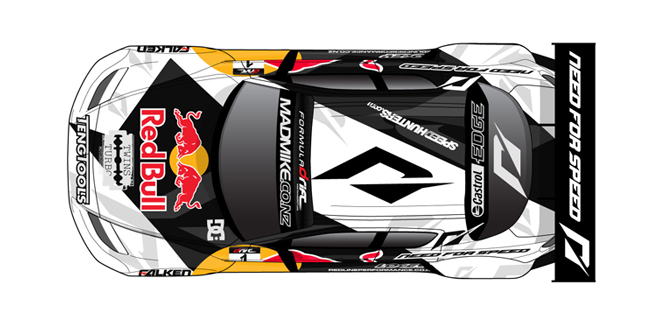 Mad Mike Whiddett was an obvious choice to be a key element of the US drifting program. We've been collaborating with him in small ways for a few years now, and knew that he would make a great addition to the family. Mike is also an avid gamer, and has a great vision of car style so we knew we wanted to help bring his program to North America.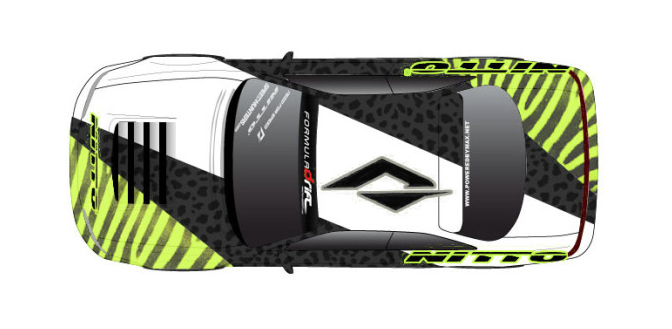 Another drifter who we are big fans of is Matt Powers and we jumped on board to help him take on all seven rounds of the Formula D Championship. Matt chose to reinvent Andy's Team NFS livery with his own Hair Metal inspired paint job. It's pure Matt Powers!…
Our goal with the style of Team NFS was that the look of the cars could be reinterpreted by each driver to suit their own personal style…. a corporate, cookie cutter approach was to be avoided!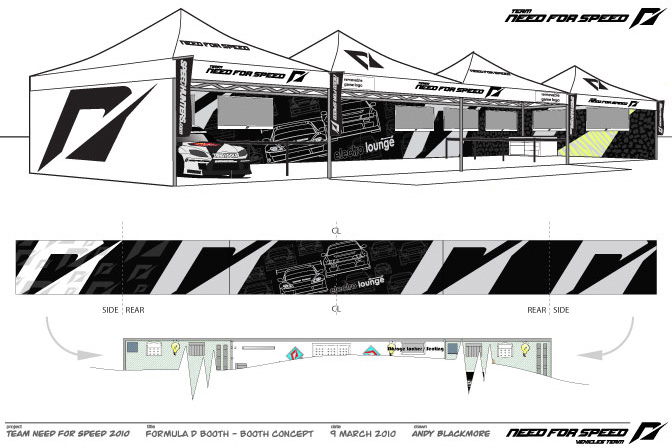 We've also come up with a crazy concept for the Team "Mad Powers" garage which combines their pit setups, an electronic music chill space, Speedhunters work area and gaming lounge. Look out for it in the Long Beach Paddock… if you come say hello to us, we may even give you some Speedhunters posters and stickers!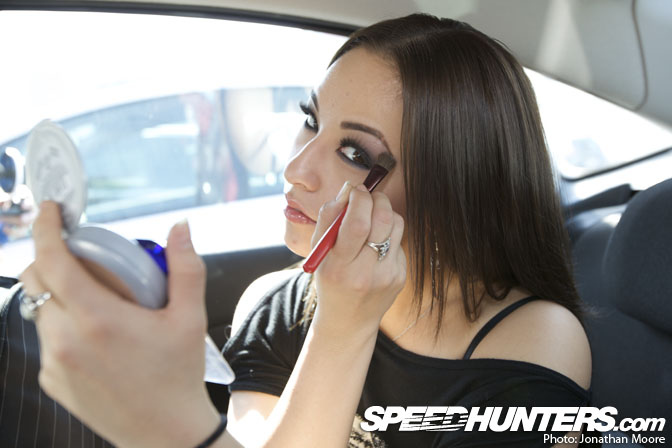 We are dubbing it the NFS Electro Lounge and it will be hosted by DJ Miki Taka, who some of you may remember as Miss Formula D last year. (Miki I hope you found some hair metal remixes to spin for Matt!)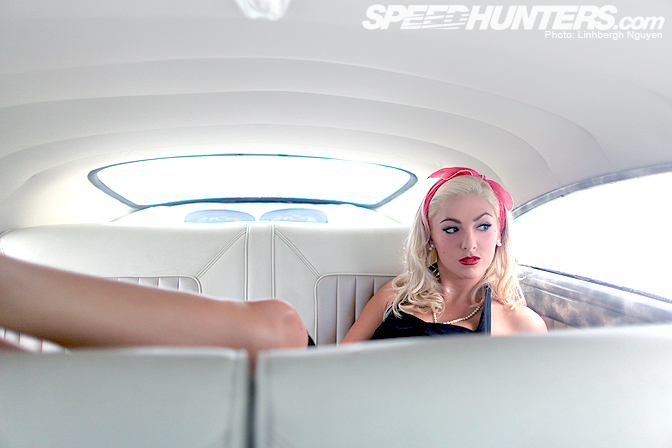 Keep your eyes out for Courtney Day to be on NFS duty as well. We're also planning to cast a third girl, but currently haven't decided on this person just yet.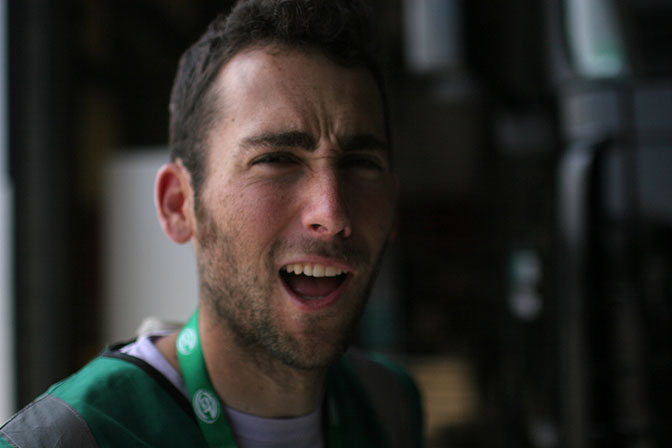 Will Roegge is also going to be joining the team to shoot a series of 12 films at race and drift events across the US and Europe. I can't wait to see what he comes up with! If you have any requests for new approaches for Will's drift/racing films please do speak up now. We are a bit sick of straight up automotive -music plus cars- montage films TBH, so will be looking to come up with something a bit different for our 2010/2011 films.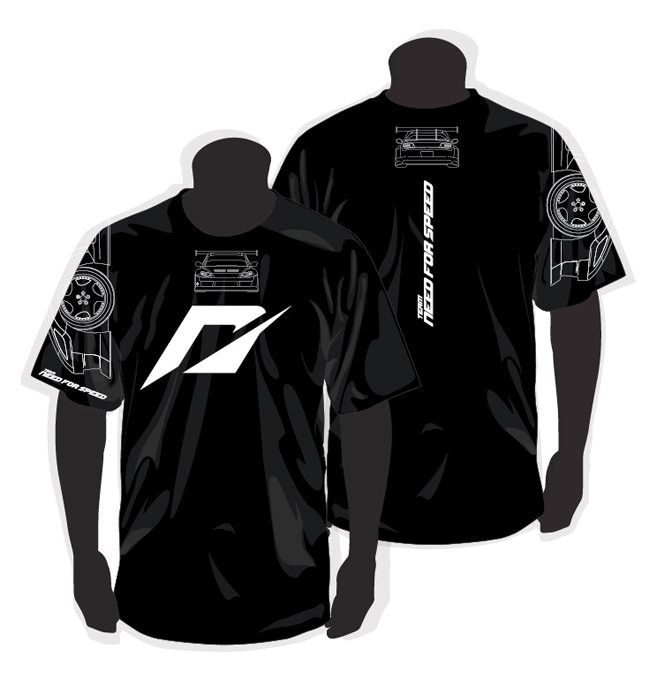 Fatlace have come on board to create the official Team NFS team outfits too. This is the Mad Mike crew shirt.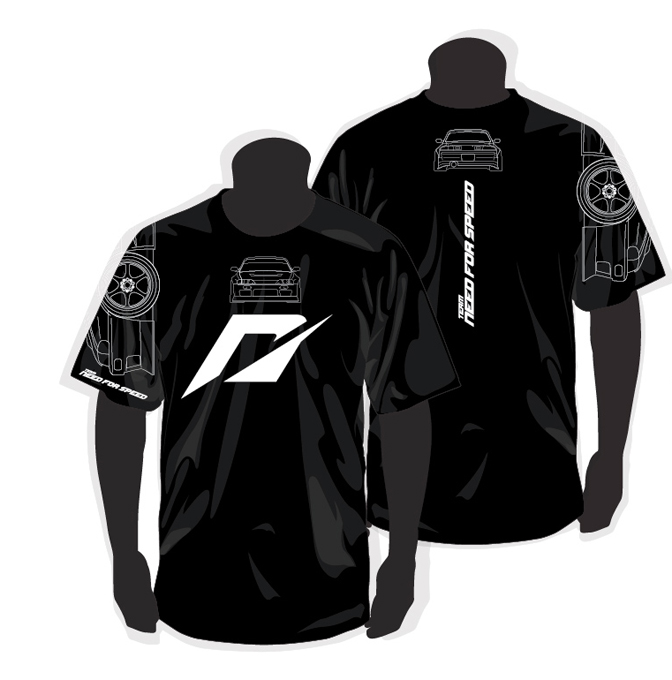 … And the Matt Powers version. There will be a limited run of these shirts on sale at Long Beach too BTW for anyone who wants to represent the Mad Powers slammage crew.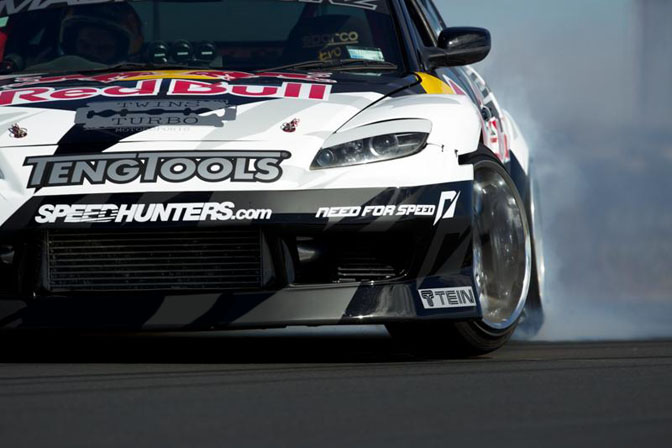 So the first car to be ready out of the gate was Mad Mike's RX8. This shot was from a test session around a month ago in NZ.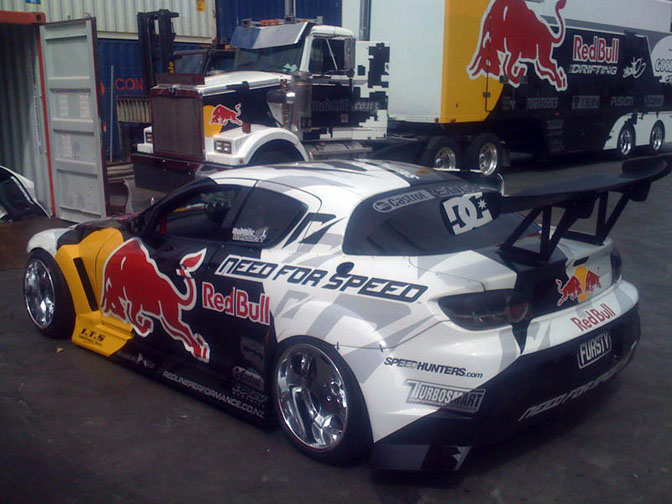 BTW before you ask, he chose to bring the RX8 over the RX7 because he thinks it'll be a more competitive car. Here, the Mazda is getting loaded up in a shipping container for its trip to Long Beach.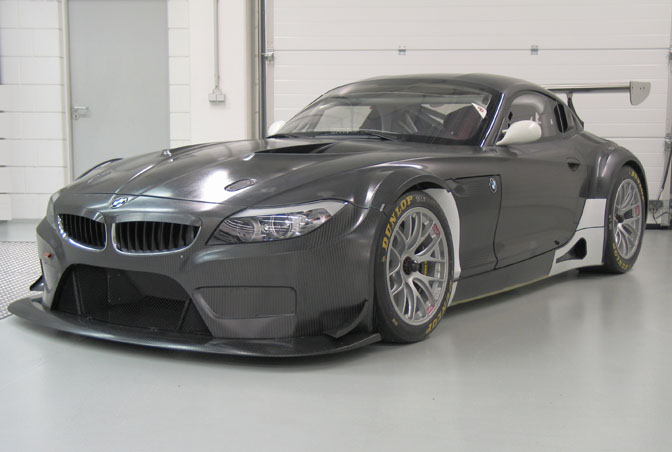 Meanwhile in Germany, Patrick has got himself a pretty cool new toy too… Looks pretty bad-ass if you don't mind my use of an Americanism.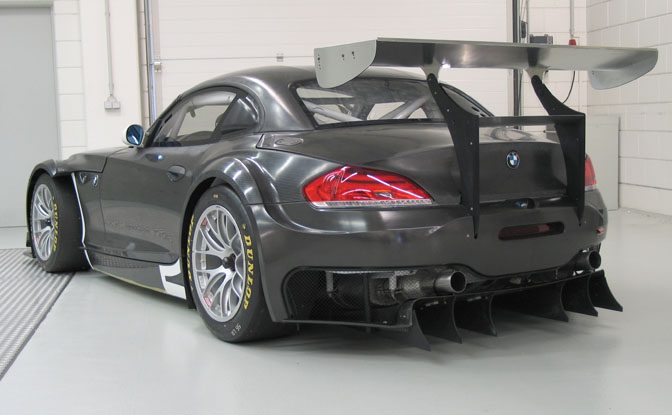 This is the car as it arrived in the Schubert Motorsport workshop direct from BMW… Patrick will be sharing his Z4 GT3 with fellow Swede, Edward Sandström and will also contest the infamous Nurburgring 24H race next month. A second BMW Z4 GT3 will be piloted by experienced pedlers Claudia Hertgen and Csaba Walter who were paired up in one of the Alpina GT3 cars last year.
The BMW's livery isn't quite ready yet, so we'll return to this subject in a bit.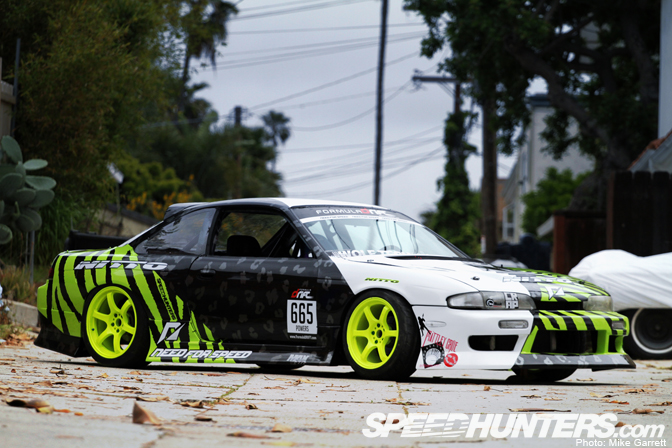 Matt Powers of course needs no introduction as both he and his car are big internet celebrities of sorts. Here is his freshly completed car as shot yesterday by Mike Garrett in San Diego.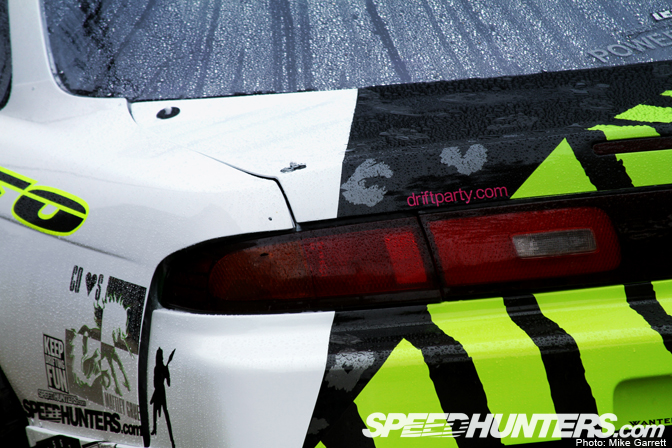 Matt has been busy this spring upgrading the car for the coming 2010 season. I'll let him tell you about these details himself though in a few hours.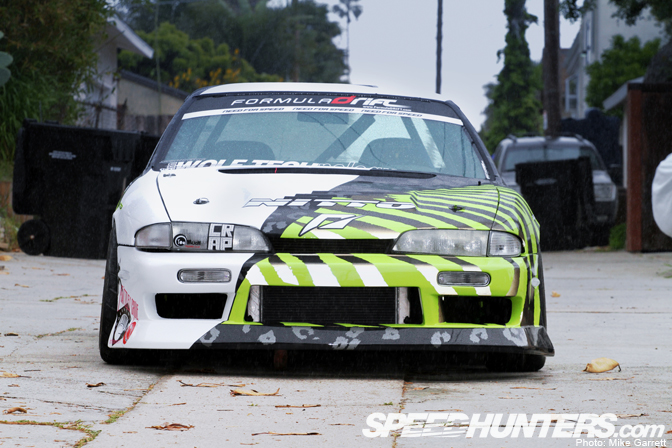 At some angles, the livery looks quite different to Mad Mike's machine, but when you see them running together the design "should" come together to a create cohesive yet individualistic team identity.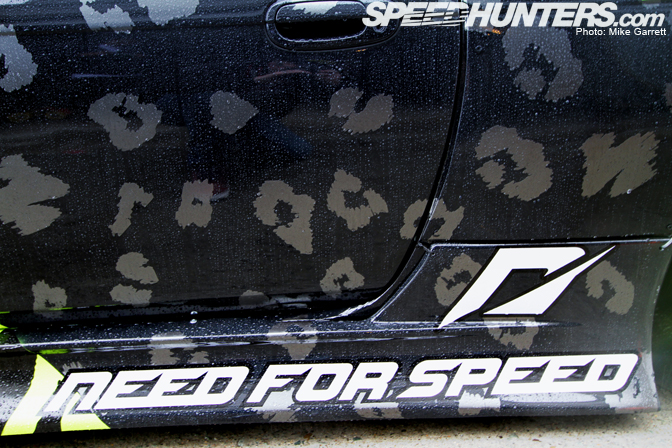 Check the leopard print design… it's a car worthy of the Mattley Crue!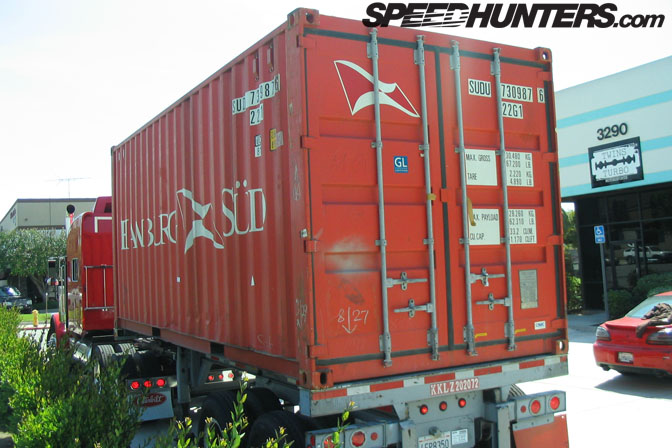 Meanwhile, this was the scene in Long Beach a couple days ago: a container from NZ is being dropped off at Twins Turbo Motorsport, who will be taking care of the low slung RX8 this year.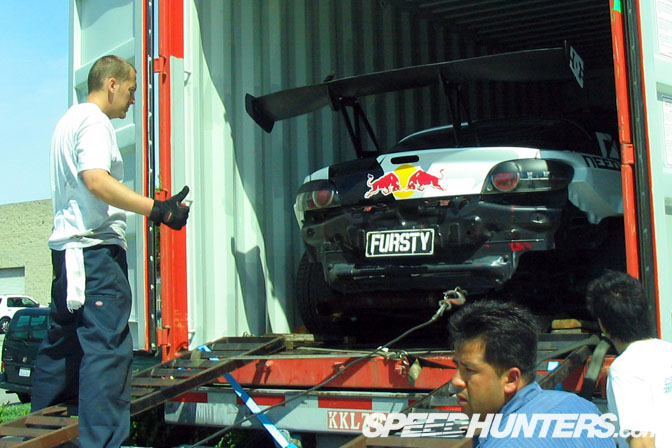 Eric meets his new muse for the year…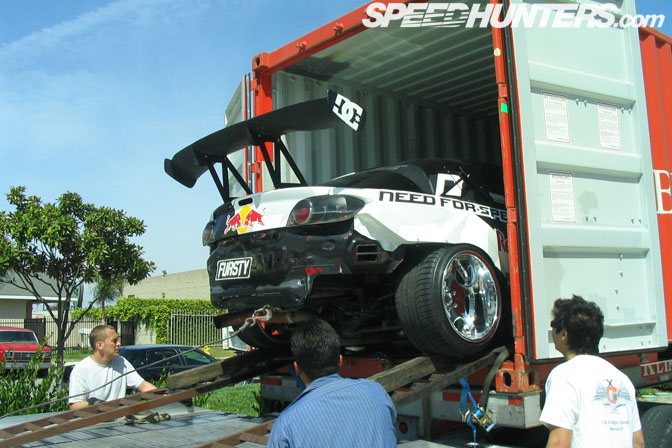 Yes ladies and gentlemen we have dish!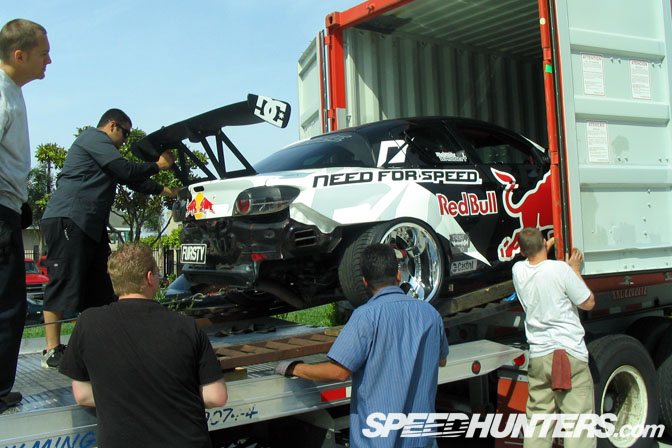 As the RX8 has next to no ground clearace, it was a bit tricky getting it out of the container onto a flat bed truck.
Success!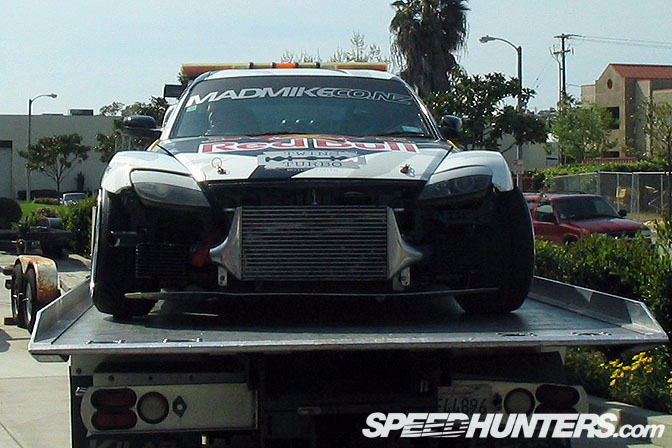 The Badbul is now ready to be prepped for Formula D duty! This includes the installation of a new roof mounted brake light, which should allow judges to see if any drivers are resorting to naughty brake checks.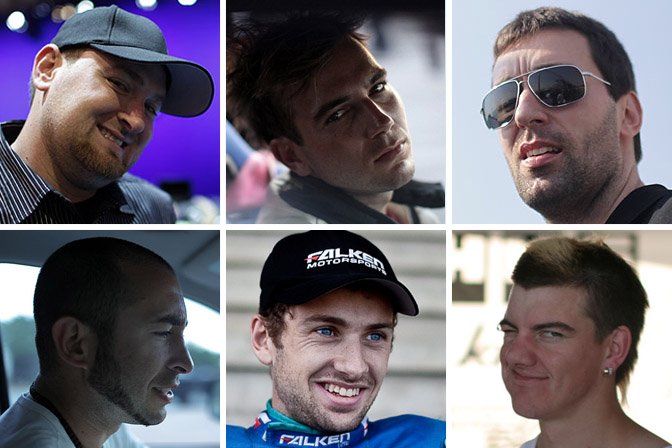 So that's all we are going to say for now… we also have some crazy plans, builds, events and films planned out with Vaughn Gittin JR and friends which we'll be revealing over the course of the next few months! In the meantime, I'm looking forward to meeting up with Mad Mike and the Twins today in LA to check out the Badbul in the flesh.
More on this unfolding story soon…
:R