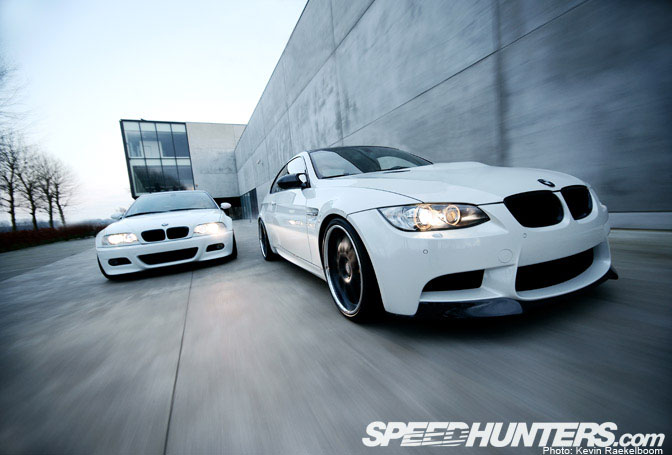 When BMW introduced the current generation M3 a couple years ago, I was damned impressed. How could you not be? The previous model M3's were awesome, but there's something about a high-revving V8, a chassis to match, and the subtlety aggressive styling of the E92 that inspires.
Everytime I see one on the streets (and that's rather often here in LA), I can't help but stare, and roll down the window to get a hint of that exhaust note.
Being such an incredible car off the showroom floor, a sense of restraint is required when tuning an E92, and that's just what Eva has shown with her Bimmer.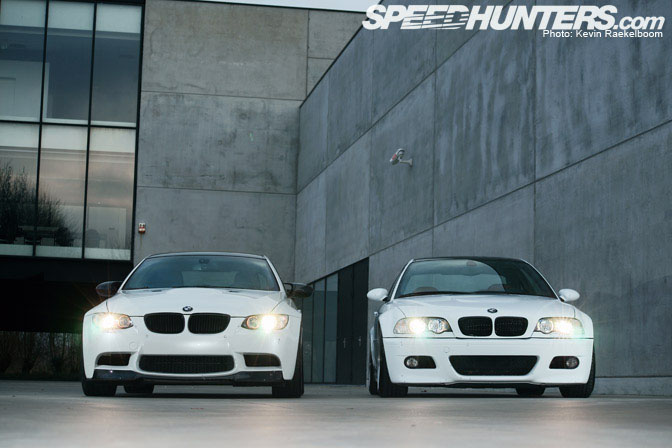 Eva is a bit of a BMW fanatic. The M3 you see here actually replaced her bagged 3-series convertible, which Kevve featured on Speedhunters a while back. She also owns a fully-modded E46 M3, while her husband rolls an E60 M5. Yes, that's the life.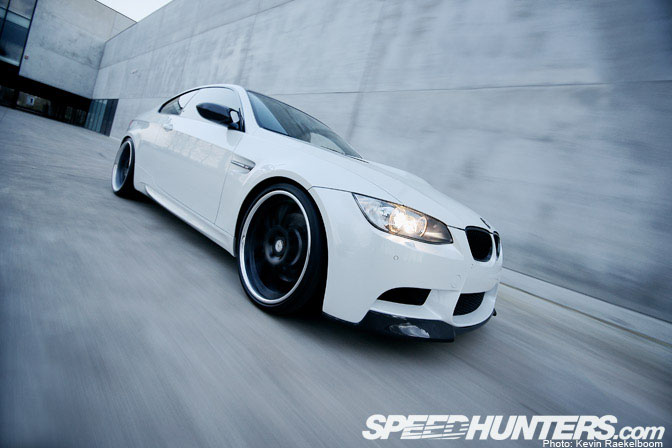 The M3 actually left the showroom in dark blue, but one of the first things Eva did was have the entire car redone in pearl white.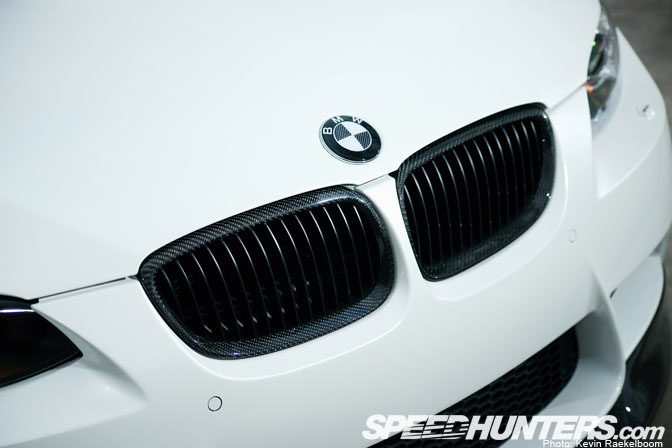 She then performed some mild upgrades to the exterior, things like carbon fiber kidneys, hood inserts, and logos.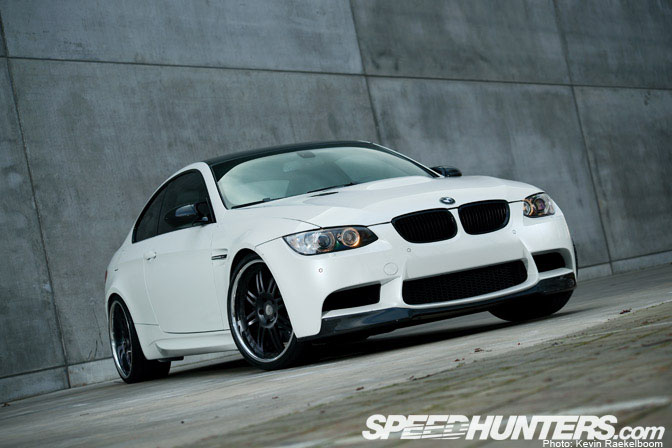 She also added some tasteful parts from Vorsteiner, including a carbon fiber front spoiler…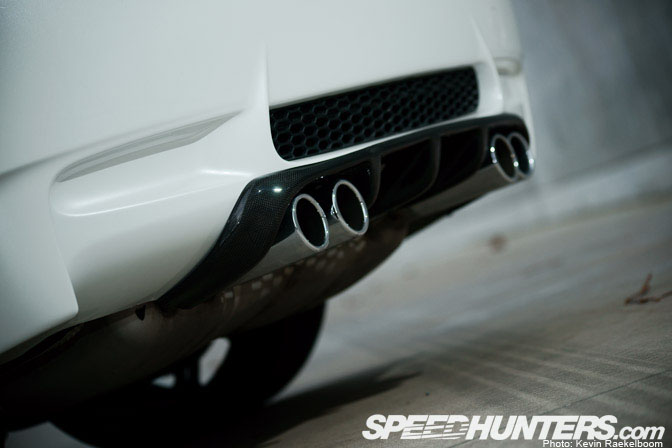 …a carbon rear diffuser…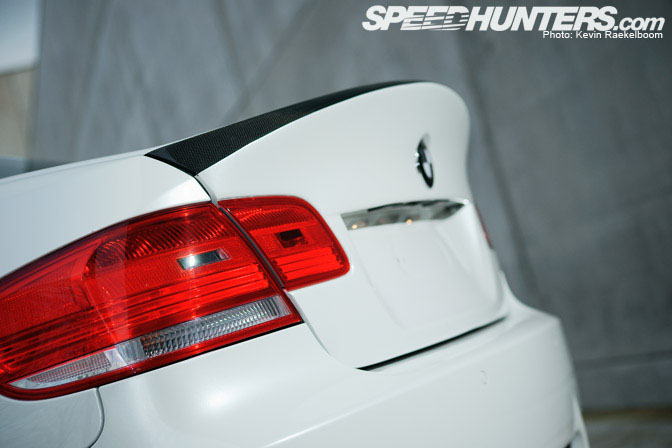 …and finally a carbon fiber boot lid. Obviously the carbon on white theme is a big part of this car.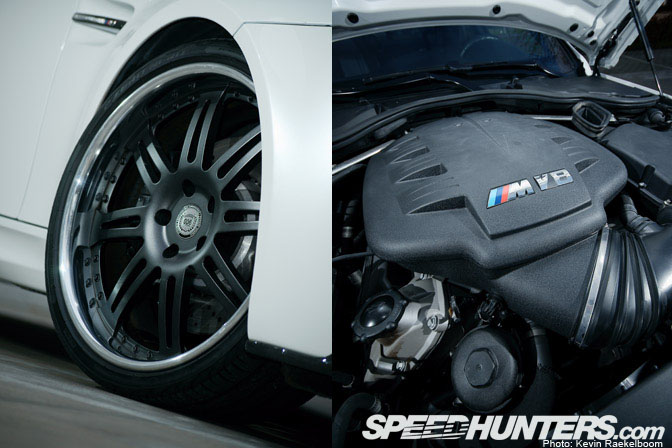 Suspension-wise, the M3 has a mild drop via a set of Eibach Sport Line springs. The wheels are DPE R08 Variant S 20×8 in the front, 20×10 in the rear. Tires are Pirelli 245/30 in the front, 285/25 rear, while a set of 12mm spacers in the rear help the wheels pop a bit.
Making over 400hp from the factory, Eva chose to leave the engine essentially stock.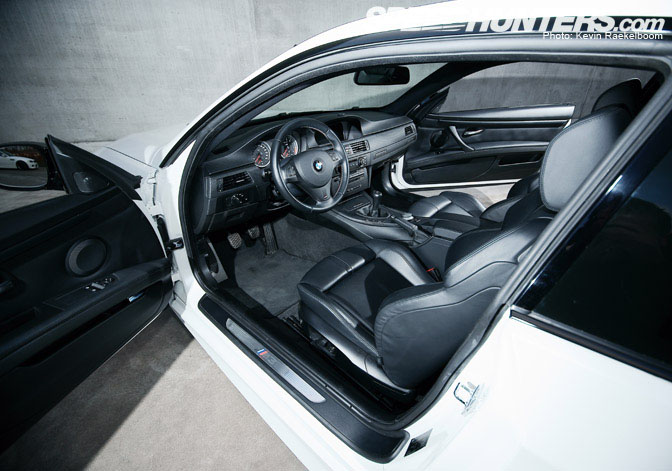 The same goes for the interior. And yes, that's a 6-speed manual that this gal handles.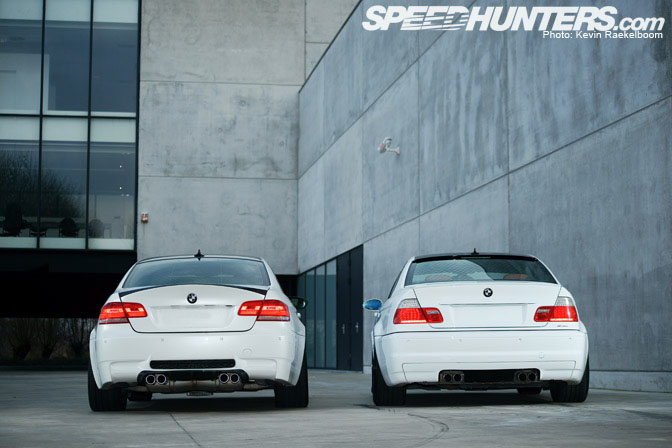 Love seeing the lineage here between the E46 and the E92. It'd be a tough choice between the two, but man that F1-like V8 in the E92 calls to me…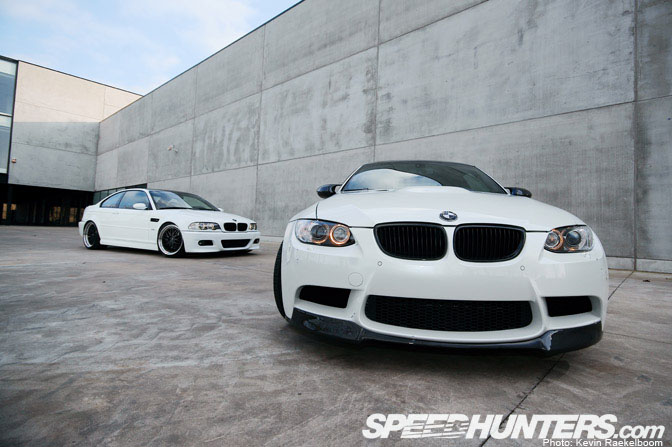 So, Eva's E92 is far from the most extreme M3 out there, but does it really need to be?
You can never go wrong with a few tasteful changes to what is already a phenomenal vehicle.
-Mike Garrett
Photos by Kevin Raekelboom