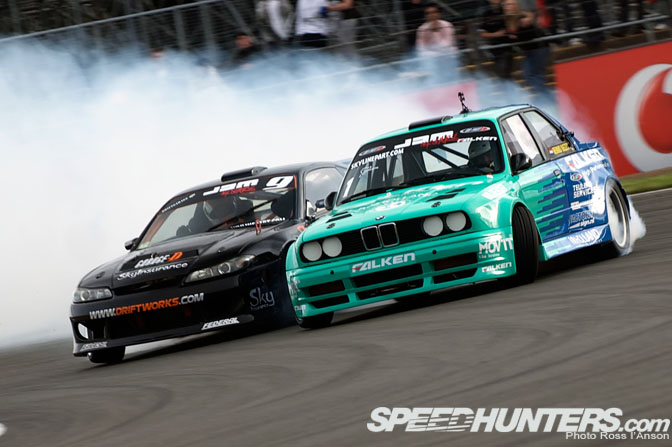 With the start of the 2010 drift season just a matter of weeks away, I wave a thankful goodbye to silly season. It's time to quash all the rumors whispers and general gossip surrounding the 2010 serving of the JDM Allstars championship. Niall Gunn of JDM Allstars has been keeping his cards close to his chest regarding whats happening throughout 2010 but after a brief spell locked in a refrigerated container he finally agreed to give us the lowdown on whats on the 2010 menu.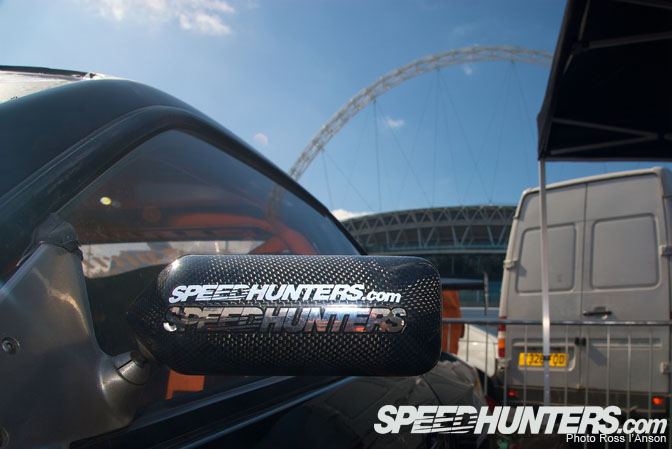 The 2010 championship is to be fought over 5 rounds, from the streets of Manchester, Wembley and Newcastle to the hallowed tarmac of Silverstone and one yet to be confirmed venue.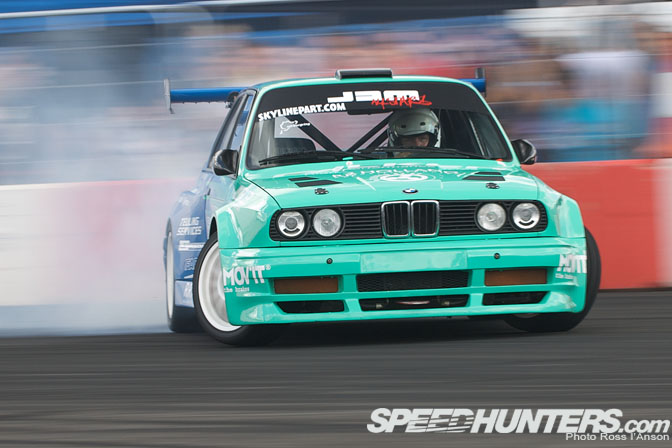 Remo Niezen will return to defend his 2009 crown with a new forged and supercharged M5 V8 powering the already devastatingly effective E30 BMW. In fact its all change in the Falken Europe paddock with Lars ditching the M62 BMW engine in the sister E30 and replacing it with a 500hp 1JZ and with Lenard Wander totally rebuilding the Falken S14A. You can be sure to expect big things from team Falken Europe.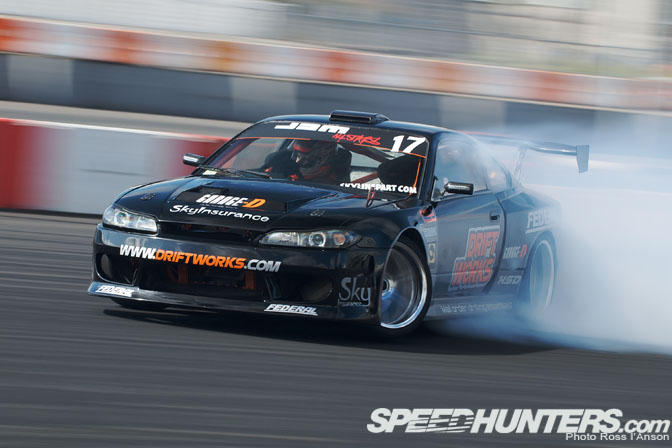 Team Driftworks will be out in force with Phil Morrison in the world famous 2JZ 666hp DW S15 alongside the barely controlled lunacy of Ben (Bon Bon) Broke-Smith in the 550hp DW R32 Skyline..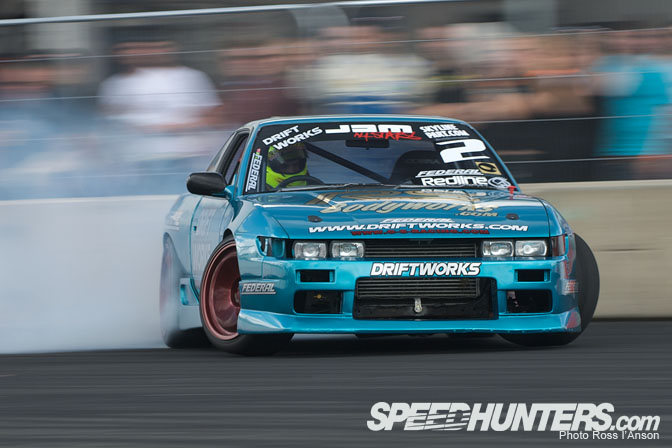 … And of course 2009 challenger Dan Chapman is hungry for a rematch with the mighty Remo.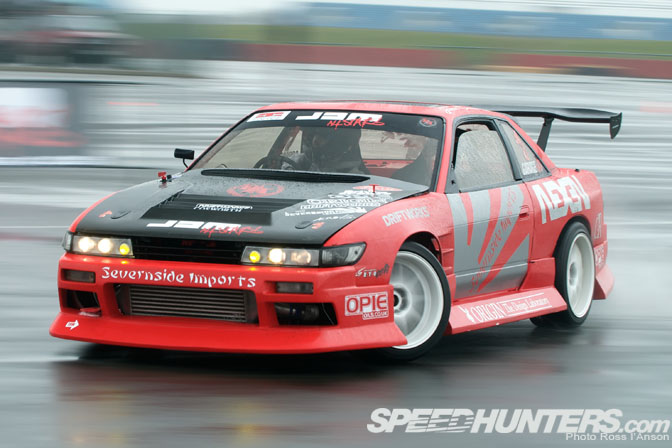 Team Severnside Nexan tires have signed up Prodrift champion James Deane as well as Australian Champion Luke Fink to make arguably the most feared team of 2010.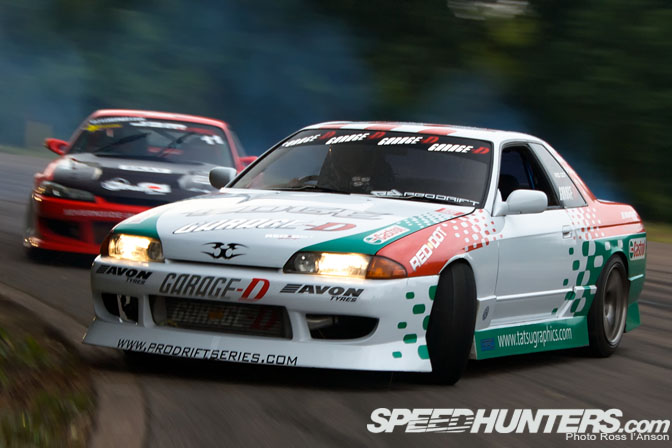 JDM Allstars 2010 sees the welcome return to competition for the legendary Julian Smith. He will be driving a R34 Skyline that will be sporting over 800hp by mid season. Julians brother Walton will be along side him from round 2 onwards after signing with Jap Performance parts to drive a RB25 powered GC8 Subaru.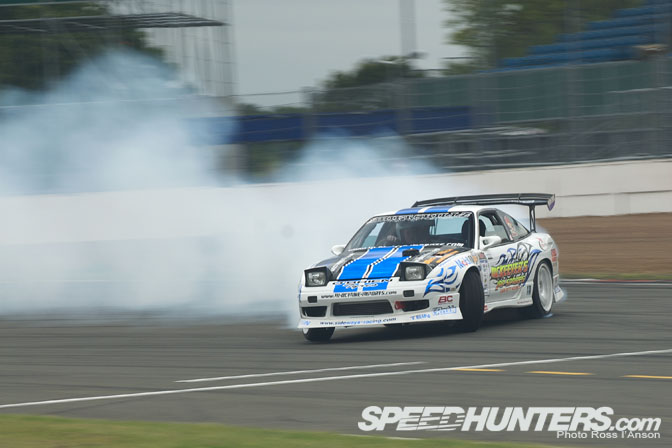 The Northern Irish collective known as Team Smokin will have 14 year old Dwane McKeever in the now 600hp 180sx along with Alan McCord in the fully rebuilt 700hp LS2 supercharged S15.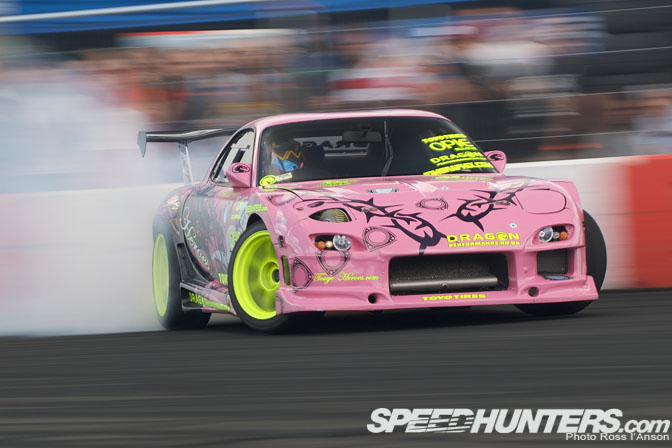 Dragon Performance will be unveiling brand new car at round 1. The car is shrouded in mystery at the minute but all we know is its a Mazda and will be 600hp +!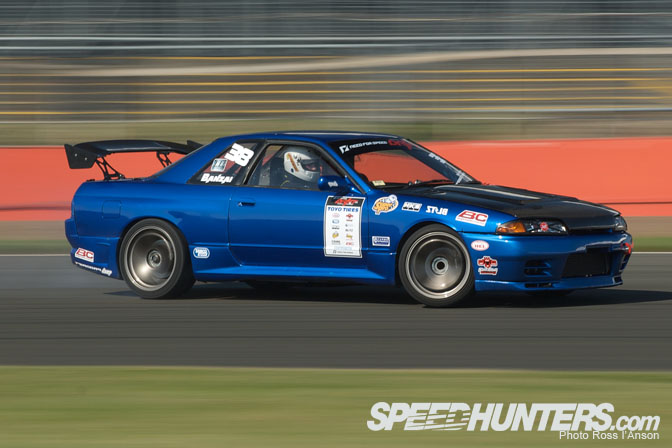 Also in a Mazda Eric O'Sullivan will be making a welcome return to UK competition.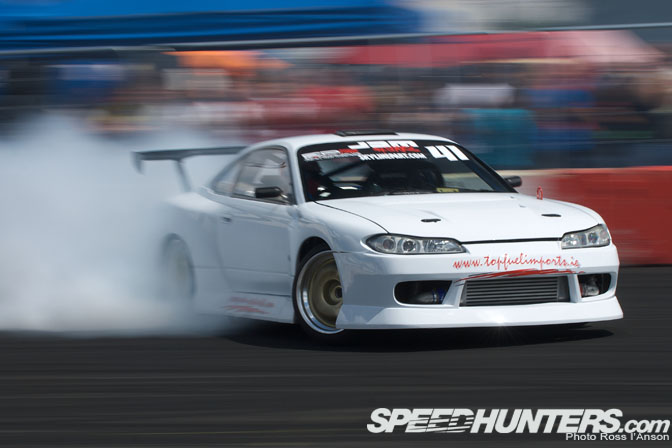 Christy Carpenter is returning for a full season in the super clean S15 but now with 1JZ Toyota powers…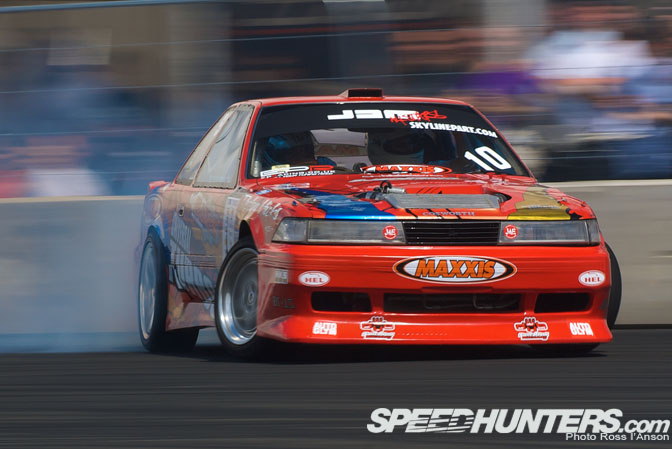 … As is Declan (Mr Pimms) Hicks, gone is the 2009 Maxxis Soarer and the build is almost complete on the new Cressida.. Much more on Mr Pimms new ride coming very soon.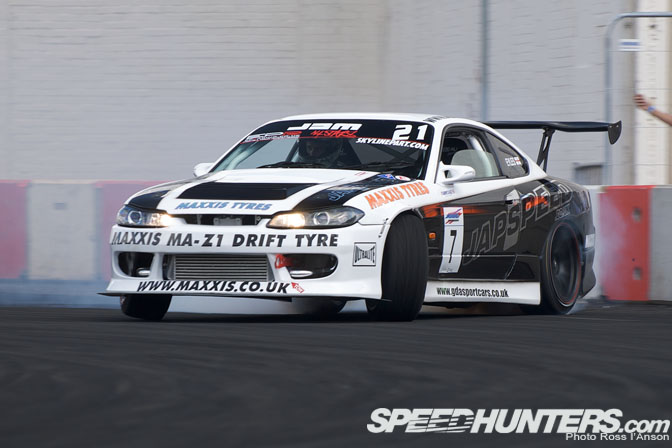 Team Japspeed have been busy in the off-season. Danny Eyles is back in a more powerful version of his very competitive S15, but as for BDC champion Steven Biagioni and team mate Shane lynch… well I'm sworn to secrecy at the minute but i can say this.. It's a chassis/engine combination that has never been seen in Europe and one of the craziest best looking drift cars I have ever seen!.. Watch this space!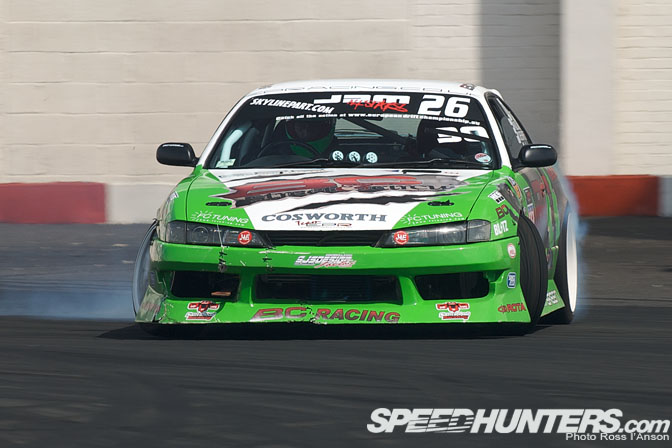 Paul Cheshire will be heading up Team Green but under a new team name and new livery.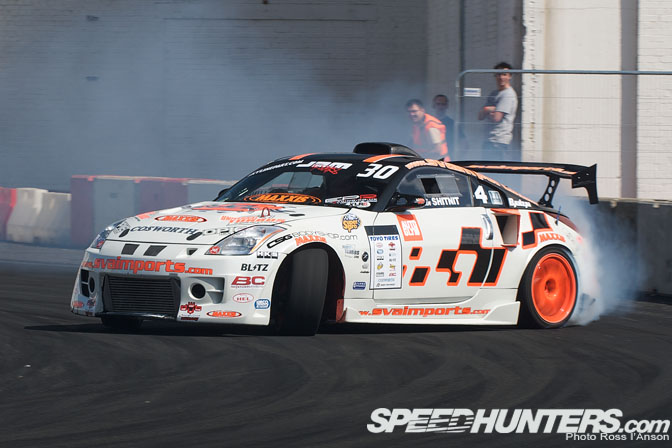 2009 EDC champion Mark Luney is not a driver to take lightly..Especially in the 800hp Chris Arther Toyota Supra he will be campaigning throughout the 2010 JDM Allstars season.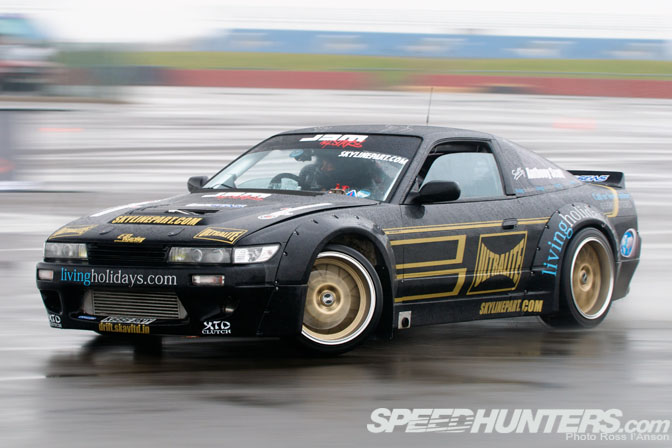 It was great to see the very first Rocket Bunny Nissan in the UK at JDM Allstars round one 2009 but it looks like we will have a brace of them for 2010.. not only will Anthony Scott be piloting the original UK Rocket Bunny PS13 but pillar of UK drifting Mat (mitto) Steele is at last returning to competition in a Rocket bunny S14!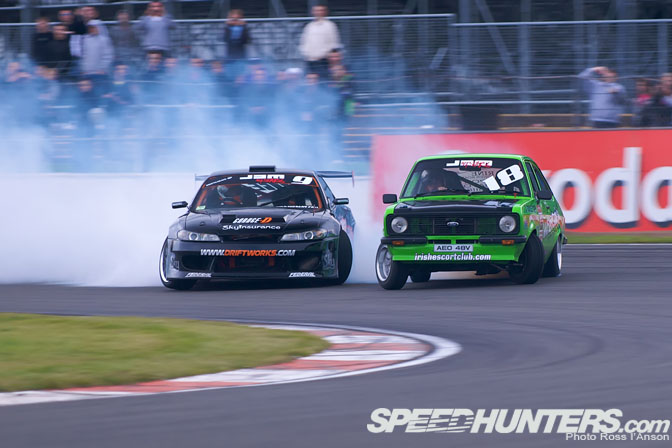 Irishman Declan Munnely made a massive impression in his MKII Escort in 2009 and its a good bet that hes going to be mixing it up with the huge horsepower Japanese machinery again in 2010. Helping him keeping it in the 70's will be Steve Evans in the now Cosworth powered Starlet and team Morleysport principal Ben Morley driving a full alloy pinto powered MKII Escort.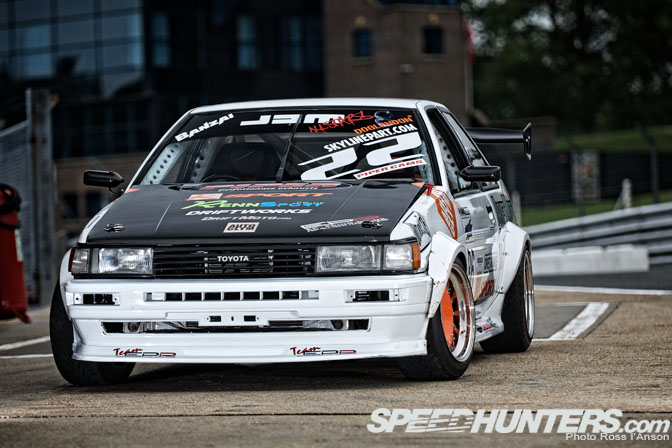 With a ex D1 driver behind the wheel and a 1UZ under the bonnet the Driftmoto AE86 is sure to raise some eyebrows throughout 2010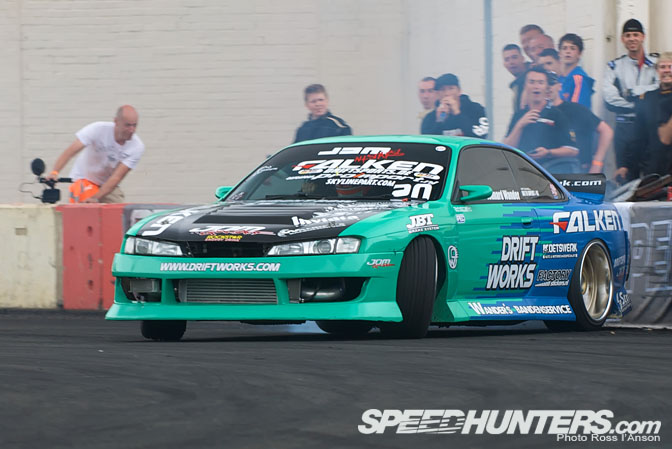 With a combined Power output to rival a formula 1 grid and some of the best drivers in Europe JDM Allstars 2010 is going to be quite a spectacle. see the 2010 series kick off in Manchester on the 17th and 18th or April and of course Speedhunters.com will be there to bring you all the action.
-Ross I'Anson