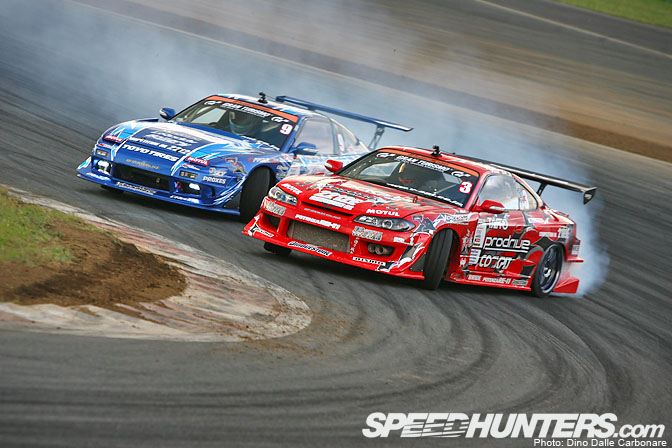 Only one week to go now before the 2010 D1 Grand Prix professional drift championship kicks off here in Japan. The cold winter months are almost over and we have one hell of a drift-oriented line-up for you all this year. D1 is promising to be as competitive as ever with a few drivers swapping over to new cars mid-season.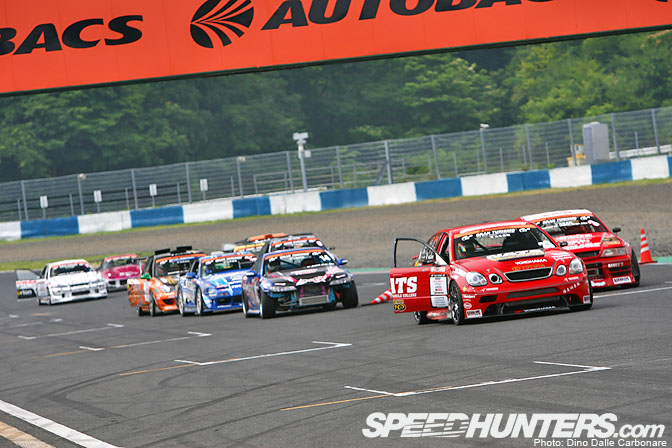 I will travel across Japan to bring you coverage from the best Japanese tracks like Okayama where I can't wait to see more of those physics-defying rear-end-first entries!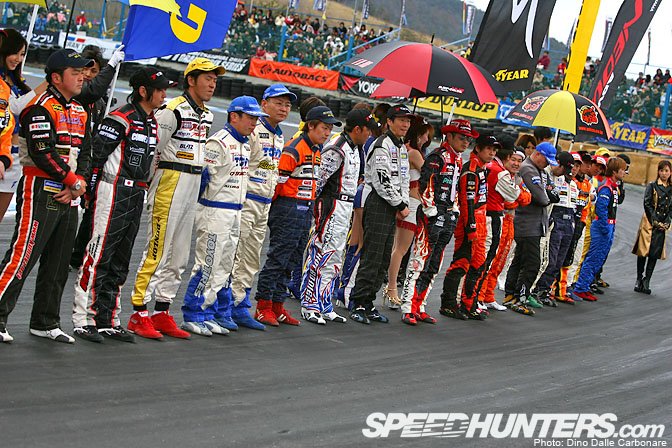 Will Imamura be able to hold on to his Championship? It won't be easy with this line up of guys!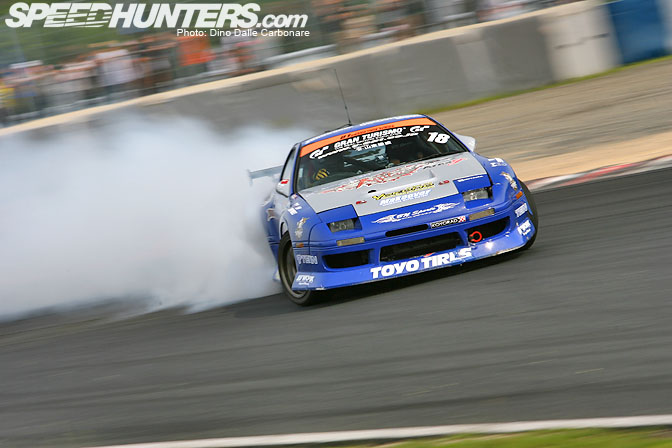 Fuji, as ever, will prove to be the fastest circuit on the D1 championship, with drivers hitting speeds well over 100 mph while totally sideways.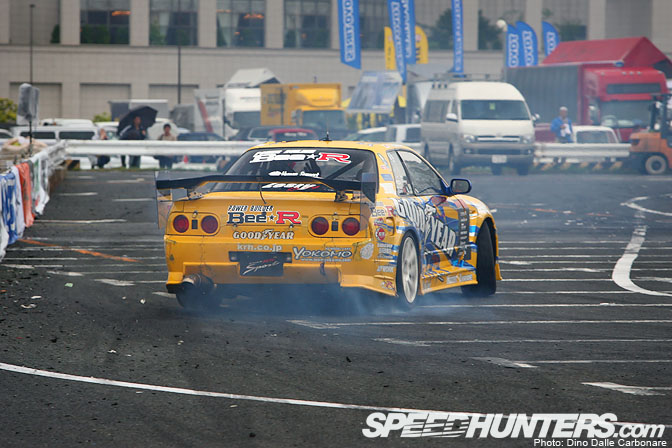 I'll be at the Multiplex parking area in Odaiba next Saturday to cover Round 1. Drivers will be faced with a very tight course in which to show off their skills.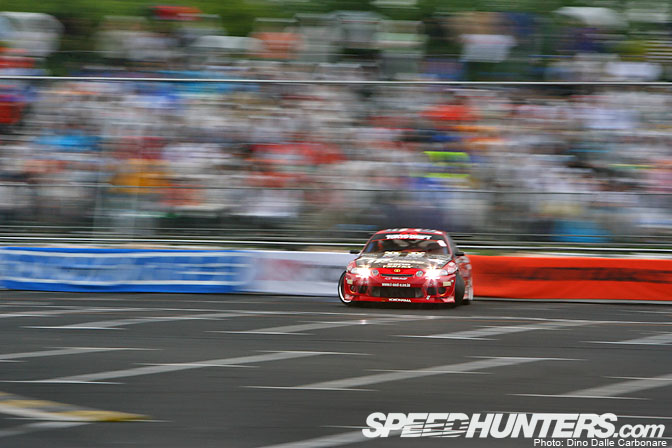 Sunday will be the All Star Show, with tons of cool additional entertainment planned on top of the regular drift action.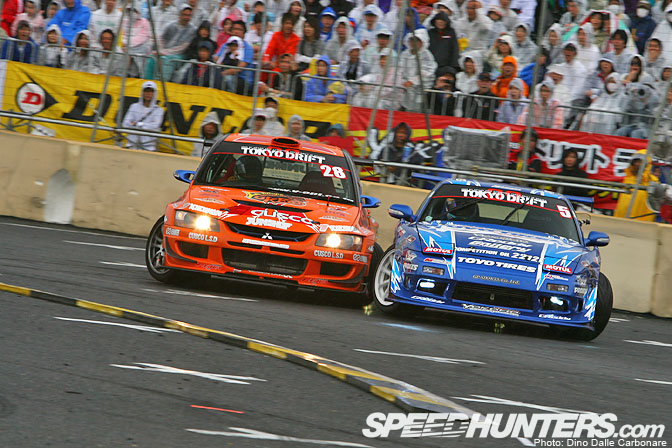 No doubt there will be some potential carnage as drivers try to keep glued to their opponent's cars.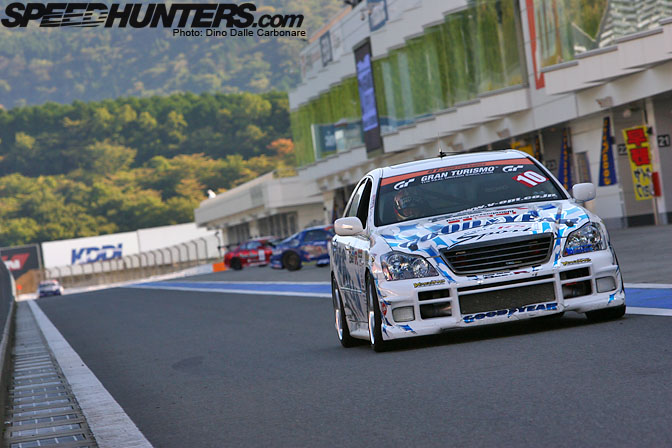 I haven't covered any drifting since the Tokyo Auto Salon D1 exhibition so it will be great to see the well-known cars again…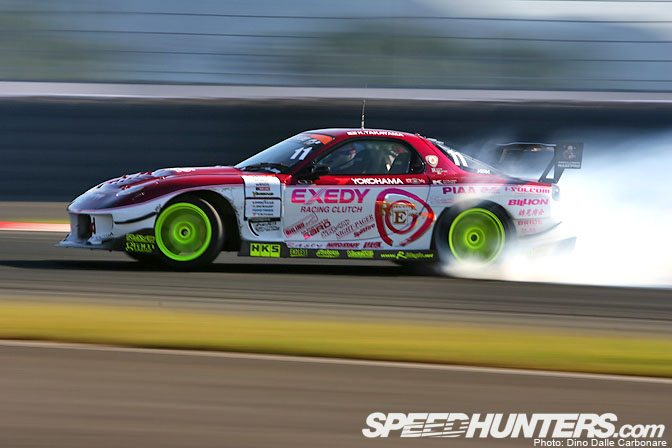 …as well as newer ones. R-Magic and Takayama will be one team swapping to a new car this year, they are currently working on a 4-rotor RX8 which we first saw at TAS. Progress, however, has been very slow with the team concentrating on getting the Time Attack FD ready before it is shipped off to Australia for the World Time Attack Challenge.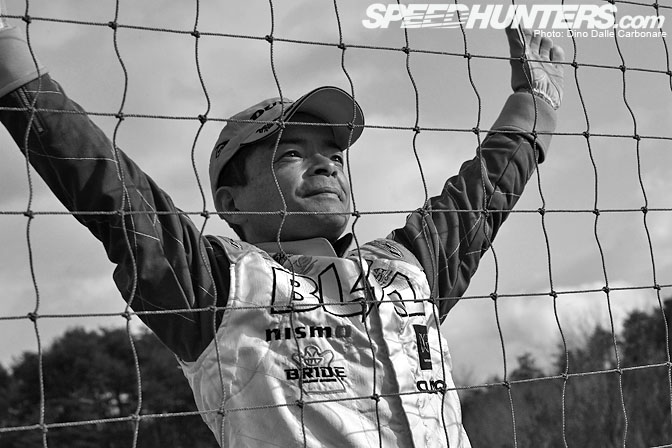 I'm sure Nomuken will be back to his usual antics, but I wonder if 2010 is the year we will finally see that RWD Blitz R35 GT-R in action?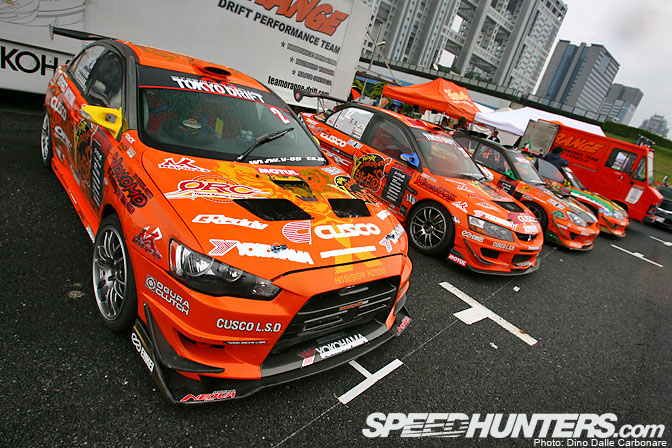 Kumakubo will be swapping his impressive Evo X for something totally new. Koyama of Koyama Racing Labo is working on a 1000 HP Laurel for Kuma, but there has also been a rumor of a Hyundai Genesis Coupe being currently worked on up in Nihonmatsu. We shall see!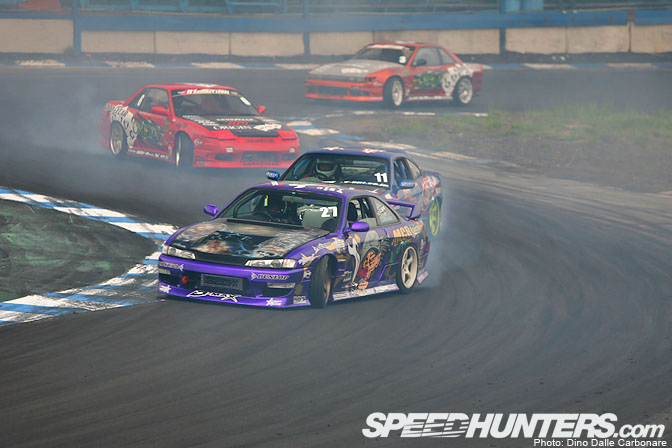 I will also do my best to hit as many D1 Street Legal events as I can during 2010, as you all know how much I like the more chilled out atmosphere at this more amateur-oriented series.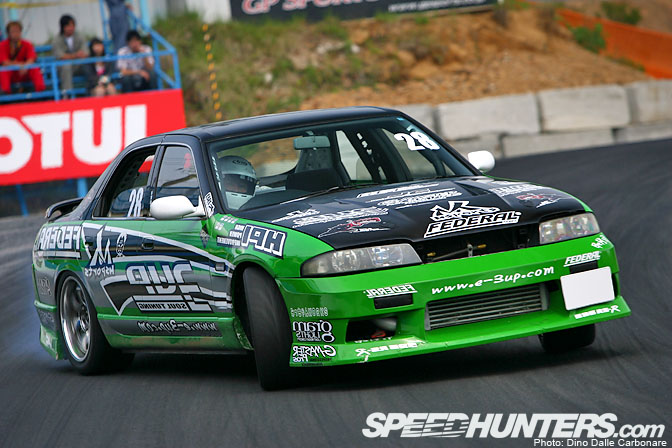 Street Legal cars are getting just as impressive as the ones participating in "GP"…
…and the level of driving is not too far off either!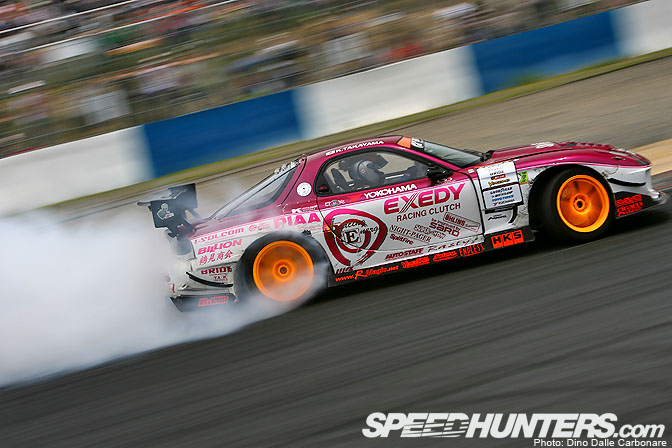 Here is another shot of Takayama in action, this time in Okayama.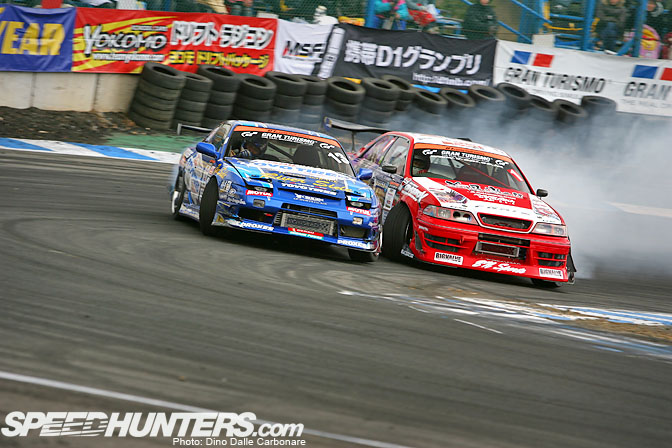 So I hope you guys are as excited as I am as this new year of sideways action gets going…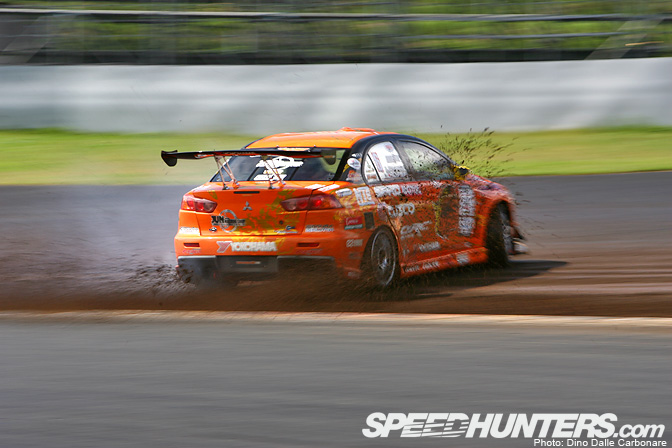 … I am sure 2010 will prove to be another year in which this form of motorsport will further grow and evolve along with cars, driver's skills and talents…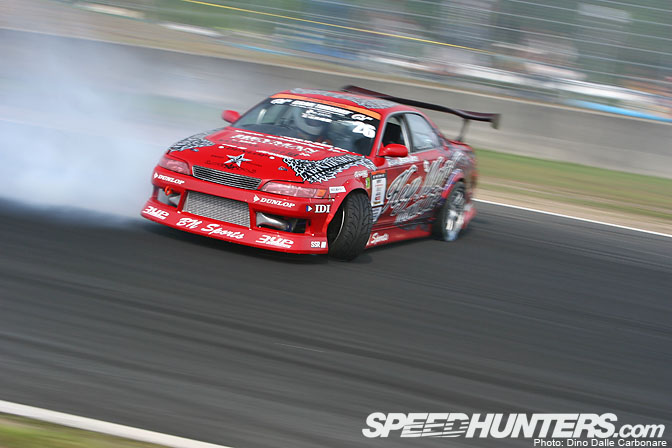 …not to mention techniques. So make sure you check back here next Saturday for the first glimpse at the 2010 D1 Grand Prix.
-Dino Dalle Carbonare