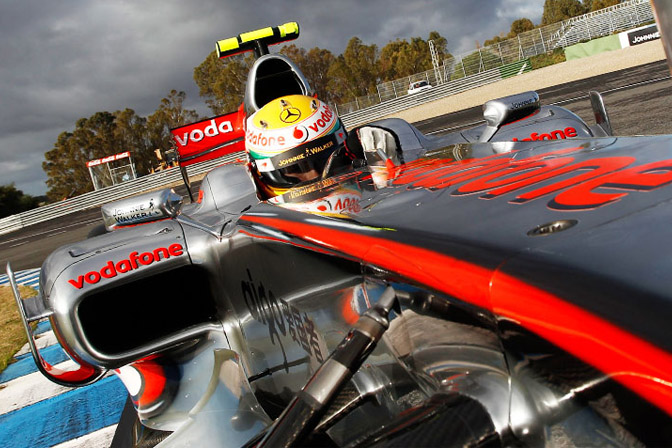 The Formula One season starts this weekend in Bahrain and given our F1 preview was so popular last year, it is time for Speedhunters bring you a brief preview for the 2010 season.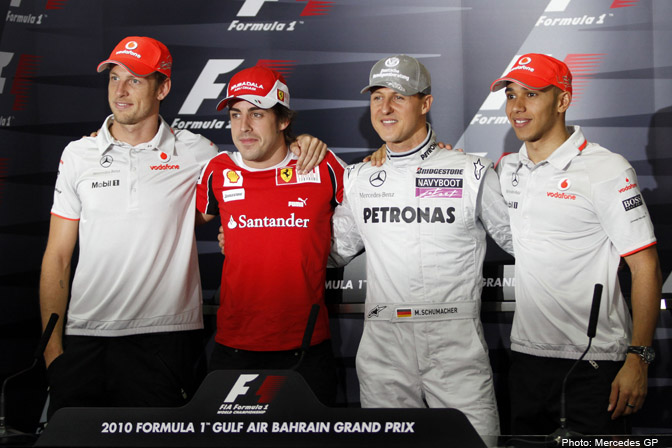 Biggest changes surround World Champions, past and present.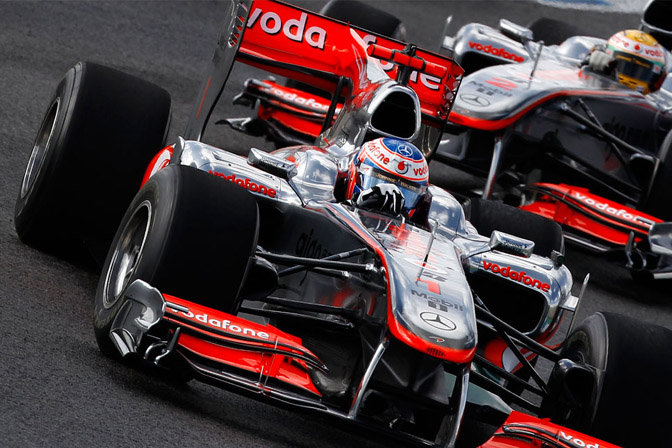 The 2009 World Drivers Champion, Jenson Button, left Brawn GP at the end of 2009  to join McLaren Mercedes, where Lewis Hamilton is firmly entrenched.
It is going to be a challenge for Jenson to get into the tight McLaren-Hamilton relationship and beat Lewis…but it is quite possible. He wanted a challenge. He has one!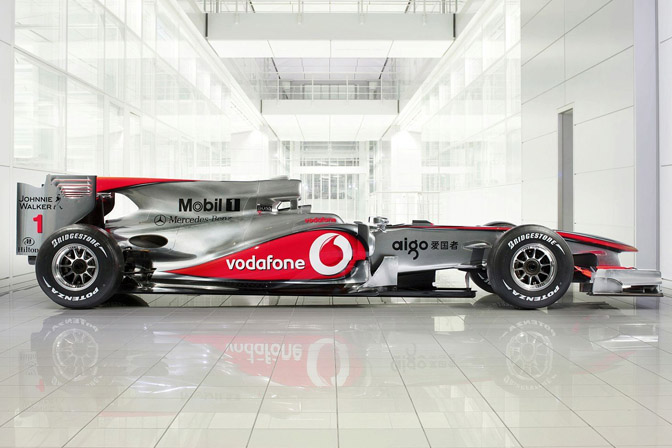 The McLaren MP4-25 is quite radical with some clever aerodynamics allowing air into the air intake above the drivers helmet and out of the rear wing element. Car has been quick in testing and with two World Champions aboard, they start 2010 as race favorites.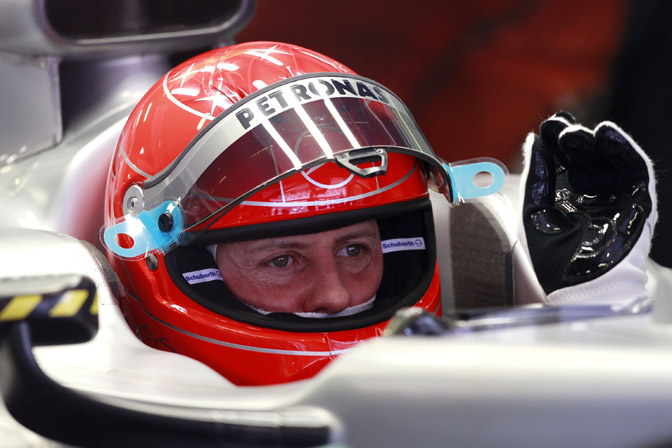 The other huge news is the return of Michael Schumacher. Apparently he's quite good!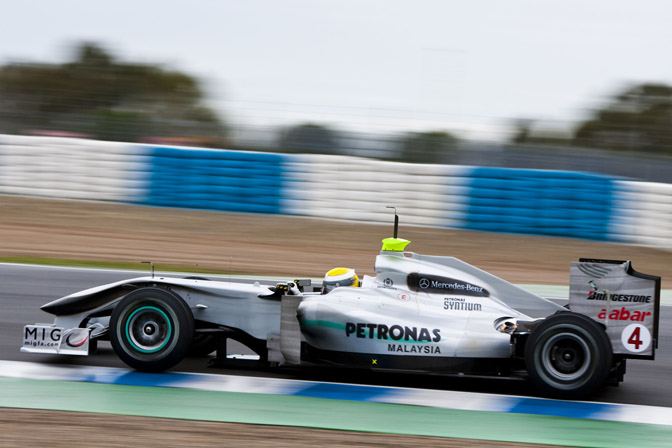 With the surprise vacant slot at World Championship Constructors Brawn GP available,  Ross Brawn managed to convince Schumacher out of retirement and into the newly renamed Petronas Mercedes GP team.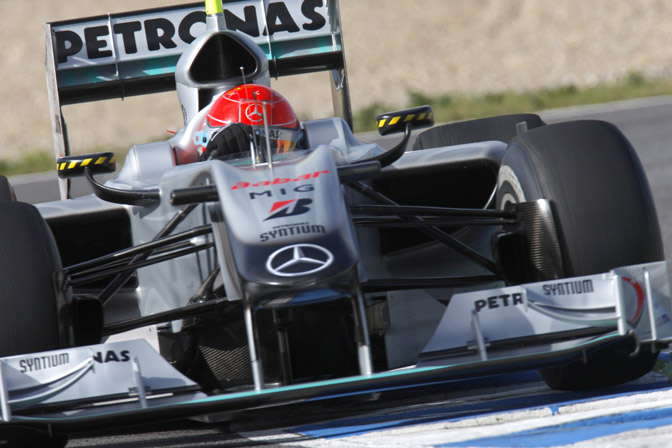 Mercedes bought Brawn GP at the end of the year at the same time they announced a separation from the McLaren Group.  Schumacher is joined by Nico Rosberg. During pre-season testing, it seems McLaren have the edge over Mercedes….same in the livery department!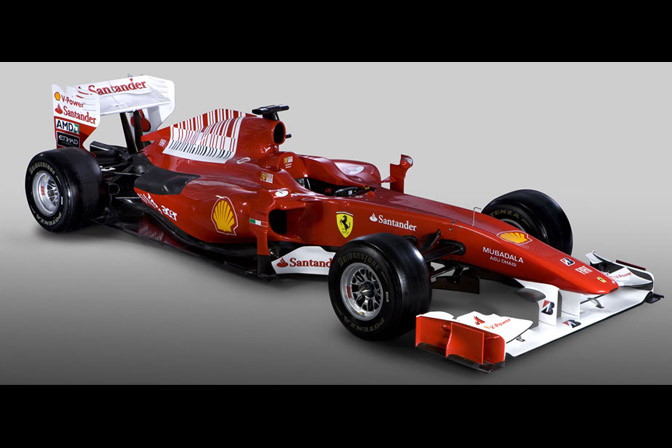 Ferrari have regrouped after a tough couple of years. Kimi Raikkonen was paid off and departed to the Citroen WRC Rally team. In his place, 2005 and 2006 champion, Fernando Alonso.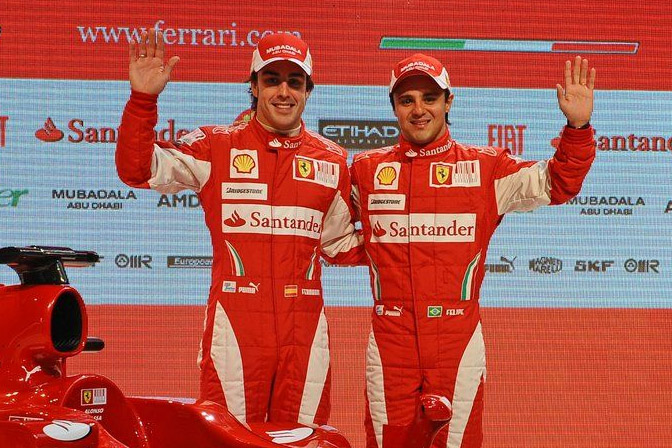 Felipe Massa returns after his horrific accident when a spring from another car hit Massa's helmet, knocking him out. Massa does not seem to have lost any of his speed. 
I have been hugely impressed by Massa over the years. He joined F1 too early and was a disaster at Sauber, but he's worked hard and is one of the top drivers in the field.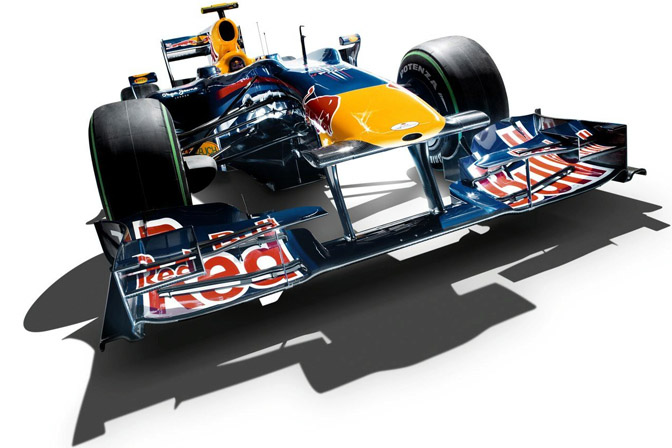 Red Bull Racing are the only top team to keep their driver line up of Sebastian Vettel and Mark Webber.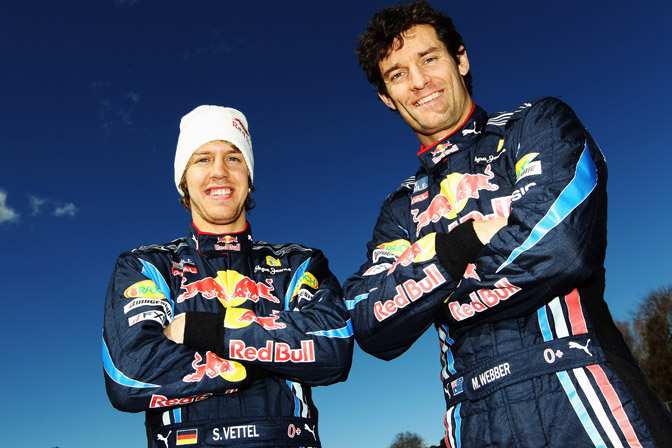 The experienced Webber came under increasing pressure from the young team mate in 2009, Vettel winning four races and 2nd in the Championship. This year will be no different and its make or break year for Webber as his contract ends at the end of the season.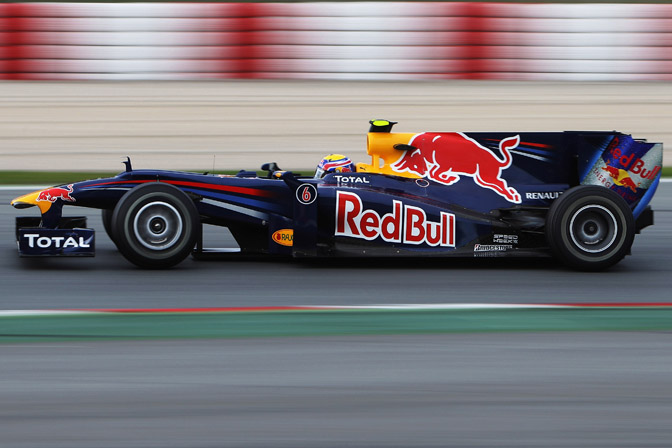 The latest Adrian Newey car, as ever appears to be quick but maybe a little fragile in testing. Great looking car though!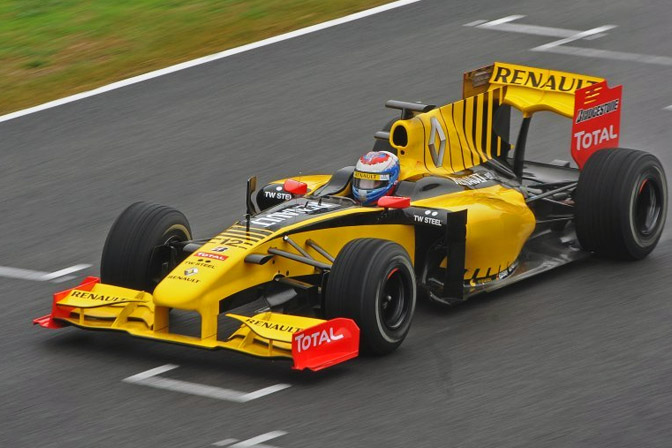 Another good looking livery, at least in my humble opinion, is the new Renault. With Sponsors hastily removing themselves from the team after 'Cheat-gate' episode last year, the car has taken more of an official Renault entry look.
Ironic as Renault sold the team to Genii Capital. Reminds me of the early Renault Turbo cars of the late 70's.
Robert Kubica joins the team as the experienced driver, while Russian GP2 racer, Vitay Petrov takes the other seat.  Petrov has been strong in GP2, but this is going to be a steep learning curve for him. Rumours are his drive will be reviewed mid-season. Nice vote of confidence!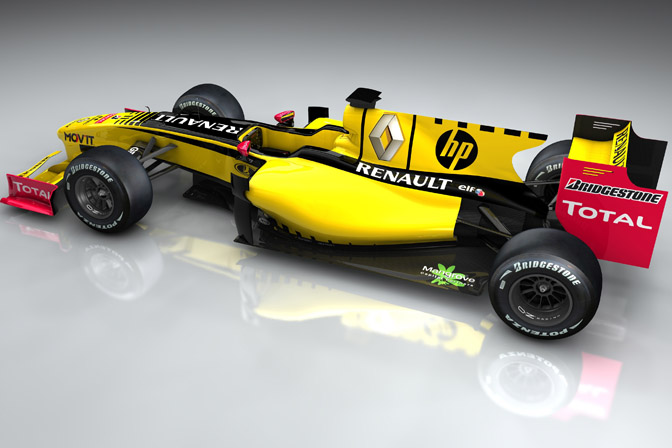 I prefer the livery before HP came on board. I wish Total would allow Renault to paint the wing endplates Black…but money talks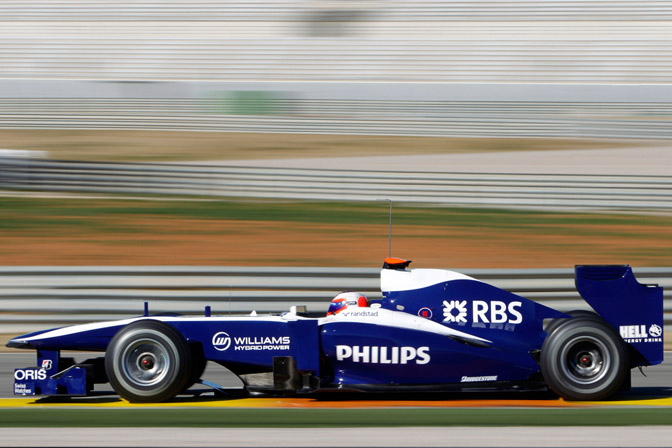 Who remembers the Williams of old, with Mansell, Piquet, Hill and briefly, Senna? Williams, today is a far cry from this, but they improved in 2009 from a disastrous 2008.
Rubens Barrichello joins the team, leaving Brawn and is joined by GP2 champion Nico Hulkenberg. This is a great driver line up for consistency and to build on for the future with one old boy and one talented youngster.  Williams are now powered by the new Cosworth CA2010 engine following Toyota's withdrawal. This could be the weak point.
Despite the Williams Hybrid logo on the side, there is no Hybrid technology on this car.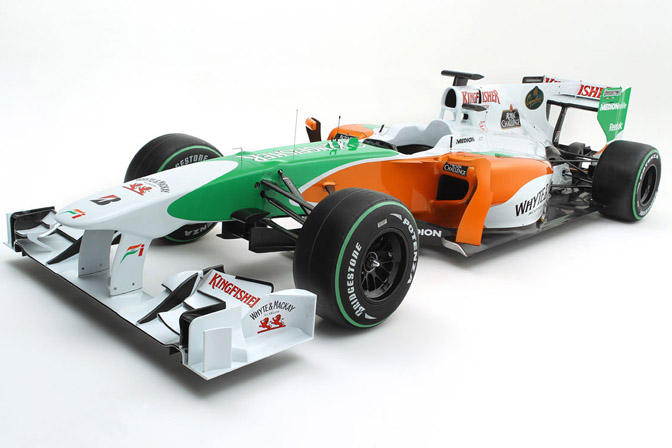 Force India had a great 2009 with a podium and pole position in the 2009 Belgium Grand Prix. " FiF1" continue into 2010 with its late season driver roster of Adrian Sutil and Vitantonio Liuzzi and the third team to use Mercedes-Benz engines.
Both drivers were seen as some of the best up and coming drivers a few years ago, but their glowing stars are fading. They need to step up a gear this year.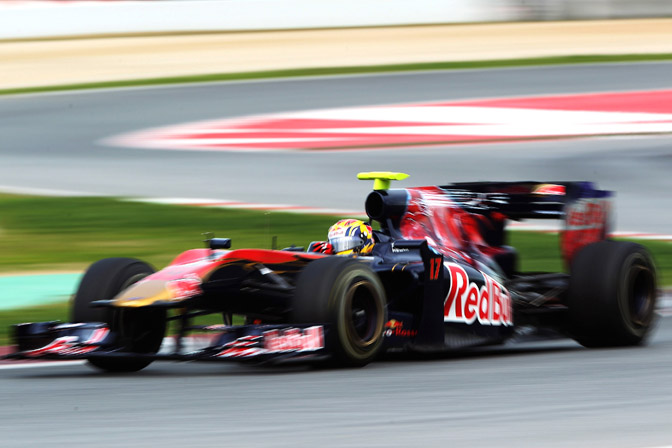 The Scuderia Toro Rosso  chassis is a development from the 2009 car. The car is now different to the main Red Bull Racing operation, as dictated by new FiA rules. They are going to have a tough time, the failure and growing pains of the new teams may be their savors. 
Driver line-up remains unchanged  with Sebastien Buemi and Jaime Alguersuari who is just 19.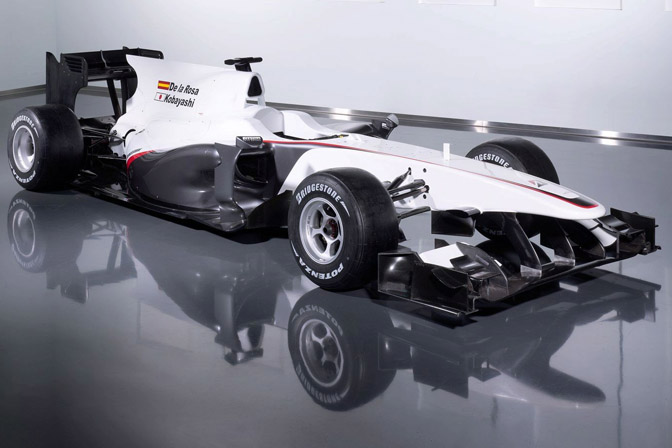 BMW may have departed Formula 1, but the BMW name still appears, at least on the pre-season entry list…now with added Ferrari Power!!! Peter Sauber bought back his old team from BMW, but has kept the name for now. The sale was a drawn out affair which should have distracted the team, but just like Brawn in 2009, Sauber seem to have produced a reasonably quick car. Should score points.
Perdo de la Rosa leaves his long-term testing and development role at McLaren for the #1 seat, while late season sensation Kamui Kobayashi  joins the team after a couple of drives at Toyota in 09. His alternative was working back at his parents Sushi house!
Now we come to the new teams.…
All teams appear to have under estimated how much work is required for Formula One and have struggled during the winter months. It's a tough mountain to climb…Makes you wonder how good Prodrive and Lola would have done if their entries had been accepted.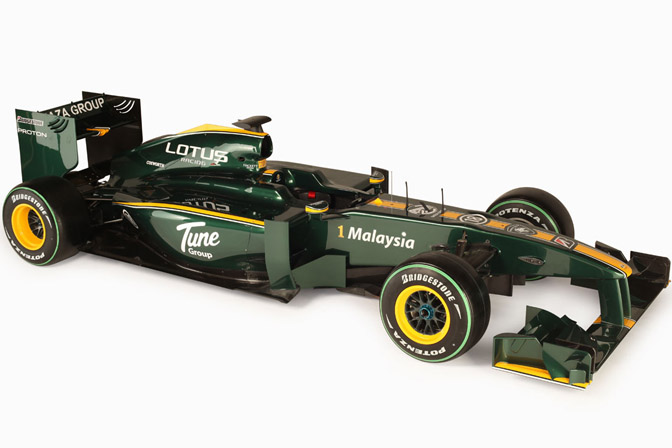 Lotus are back, at least in name. While the Malaysian owned team have some sort of Commercial agreement with Lotus Cars and their owner, Proton the link doesn't extend much further, for now.
Originally a new entry by Formula 3 team, 'Lightspeed', Additional financing and personnel were brought in and Lotus Racing was born. Team Boss is Air Asia CEO, Tony Fernandez. Formula 1 seems to be their playground as Force India is run by Vijay Mallya (Kingfisher Airlines) and Sir Richard Branson with Virgin.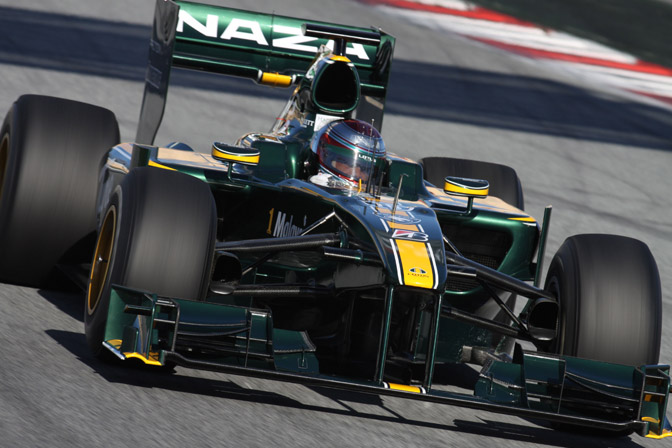 The car looks very conservative, but has a great, clean livery. Mike Gascoigne is chief designer and he has a good reputation for working on a tight budget. He also has a reputation for falling out with teams and leaving just as they come good.
Lotus have recruited two experienced drivers who were looking for drives. Jarno Trulli  comes from Toyota and Heikki Kovalainen from McLaren. A tough year ahead, but the foundations are in place.
Originally called Campos-Meta, the new Hispania Racing Team are trying to catch up and will arrive in Bahrain with no testing and one only built car. Chassis Two is still in bits! How can that be allowed to happen in Formula 1?
Finance and sponsor issues pushed the programme back to an inch of being scrapped, but they have the advantage of a Dallara designed and built car. Dallara have vast experience in open-wheel series and quietly produce chassis for other clients like KTM and Audi Sport.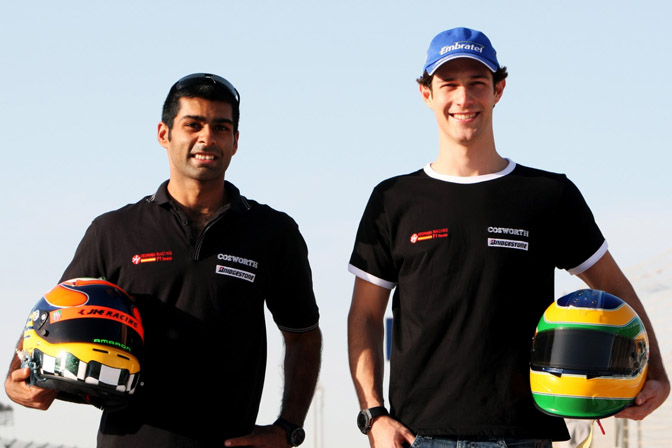 Ex Force India Team boss Colin Kolles has been recruited to run the show, which makes sense since Adrian Campos has been ousted. Early signing, Bruno Senna (right)  has been joined by Karun Chandhok. Senna, the nephew of Ayrton, has found the name to be a help with sponsorship and a hindrance with people expecting too much from him. Does he deserve to be in F1, I'm not sure yet, but Brawn turned him down in 2009 in favour of Barrichello.
Karun Chandok (left) has spent a long time in the lower formulae, taking a couple of wins. With no testing it is doing to be a baptism of fire for team and drivers.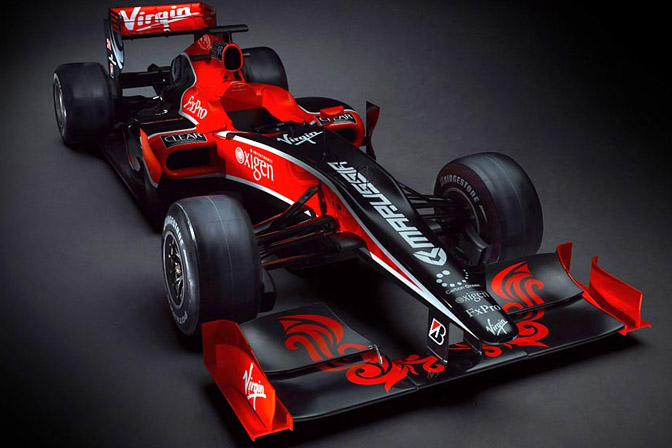 The final new team is Virgin. After a successful exposure on the Brawn's in 2009, Sir Richard Branson, Manor Motorsport and Wirth Research (responsible for the last couple of Acura ALMS cars) have pulled together to form this new team, based in Yorkshire!  Virgin in more than name, the Branson empire put up the initial money and then expects a return on its investment by selling sponsorship to a point where Virgin are getting PR for nothing. Will it work? Not sure, but Target work a similar scheme in the States in IRL and NASCAR.
According to Wikipedia (!) the Virgin brand consists of over 360 companies.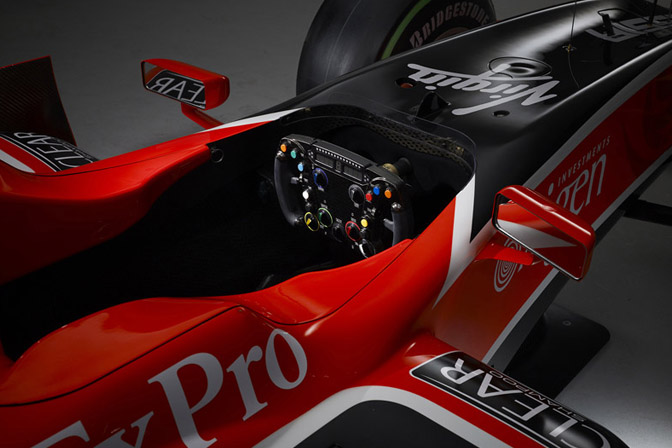 Pre-Season testing has seen some big problems with the team with hydraulic issues and a front wing failure. The car was designed with CFD and no physical wind tunnel. The car is turned out well and already looks a professional outfit. 2009 Toyota driver, Timo Glock suddenly becomes the experienced one at Virgin and is joined by Lucas di Grassi (and lots of sponsorship). While di Grassi is a rookie, he has testing experience with other teams and has driven well in the lower formulae.
I see Lucas and Nico Hulkenberg as the two rookies, who make a longer career in F1.
So, where is US-F1.  Don't ask!
After an announcement in February 2009 by Peter Windor and Ken Anderson, countless press releases were put out during the year. However, as the 2009 concluded, it was clear the project was behind schedule with no car, no drivers and no sponsors.  Rumours of an empty shop, workers waiting for drawings,  disgruntled employees posting on forums, the USF1/TailEnders You Tube series and the jokes USF1 making Toasters all seemed wide of the mark and bizarre,,,, but these were closer to the truth than many imagined.
Just a couple of weeks ago, US-F1 finally announced they didn't have a car, they didn't have all the funding and wanted dispensation to run later in the season and then as the days past, in 2011. A very messy affair which is not good for Formula One or North American Motor Racing. Ken Anderson states they will be back in 2011, but the FiA have just opened up the tender for any new team to submit.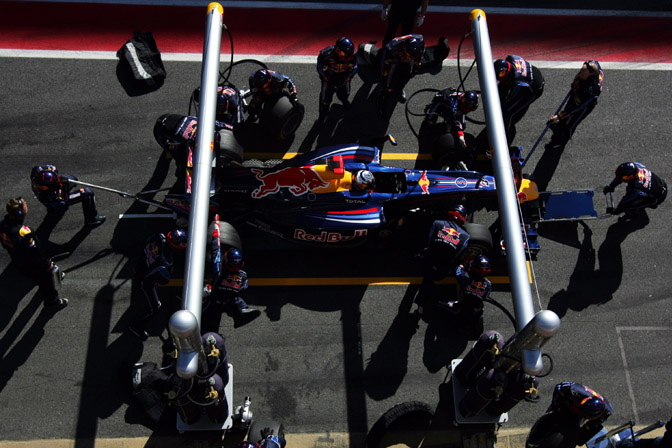 Aside from the new teams and drivers, there are a number of other changes. Race refueling has been banned, which will result in cars starting very heavy and changing their handling characteristics during the race. Pitstops will continue, limited to tyres, which will give us some very quick stops.
There is also a new points system. With more entries and many good mid-field runners not scoring points, the system has been changed so the top ten now receive points. You get more points as well, so a win now gives you 25 points, with a larger gap to 2nd (18points).
Qualifying is also slightly different. With refueling dropped during the race, the top 10 drivers taking part in 'Q3' will not have to run race fuel, so expect some ultra quick runs.  The teams will have to start the race on the same tyres they used, so some tactical decisions could come into place.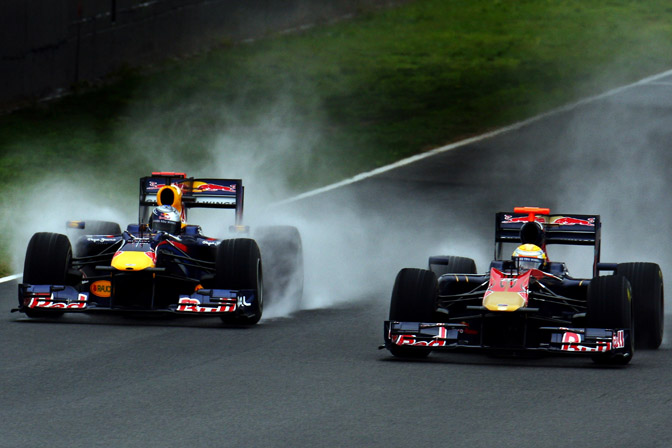 The season starts this weekend in Bahrain and  works its away around Asia, Australia, Europe, North America and South America between now and November.
So who are your tips for the title? I really want Jenson to win, but its quite an open season with so many talented drivers at the top. It reminds me of the golden era of Prost-Piquet-Senna-Mansell. Let's hope the season plays out to be just as good.
-Andy Blackmore
Photos: Race Teams, karunchandhok.com