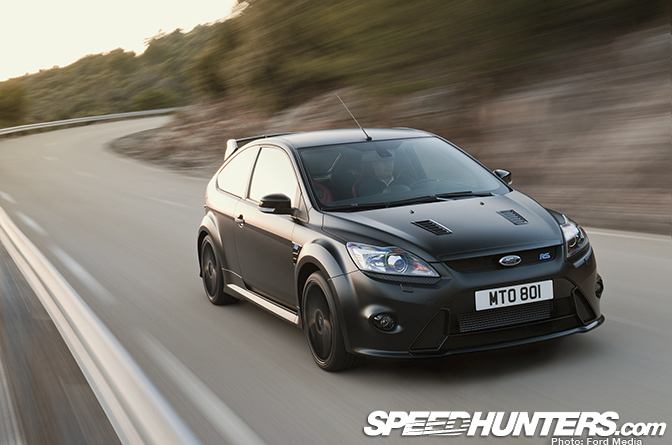 Ford this week have unveiled the latest iteration of it's Focus RS line, the RS500. It's a homage to the original Sierra Cosworth RS500 and like it's predecessor, it'll also be limited to a run of just 500 cars. The car wil be making it's first public debut at the Leipzig Motor Show on April 9th.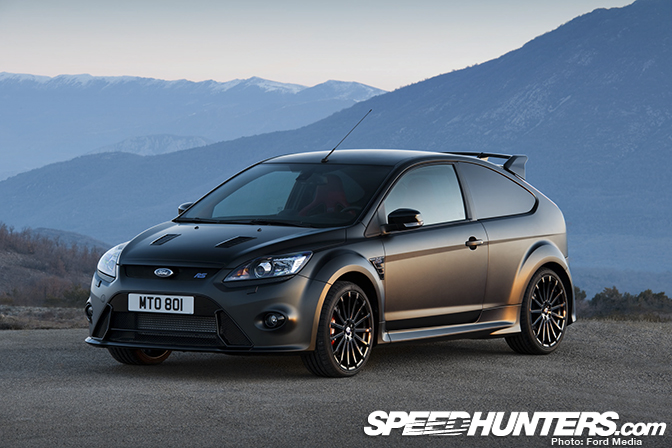 The power levels are up to 350PS from the same 2.5 litre turbo charged powerplant. The power hike has been acheived by using a larger air-to-air intercooler, uprated air filter, a larger diameter downpipe, an uprated fuel pump and a remap to take advantage of the new parts. These numbers deliver a 0-60 of 5.4 seconds and a top speed of 164MPH. Not shabby for a car that's FWD.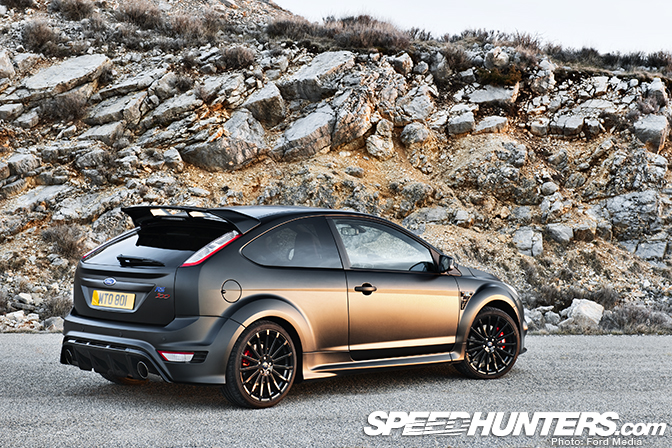 The matt black finish is courtesy of a specially developed 3M foil wrap, the cars are actually metallic black underneath the wrap. Some splashes of colour are provided with red calipers, red 500 badging and blue RS badging.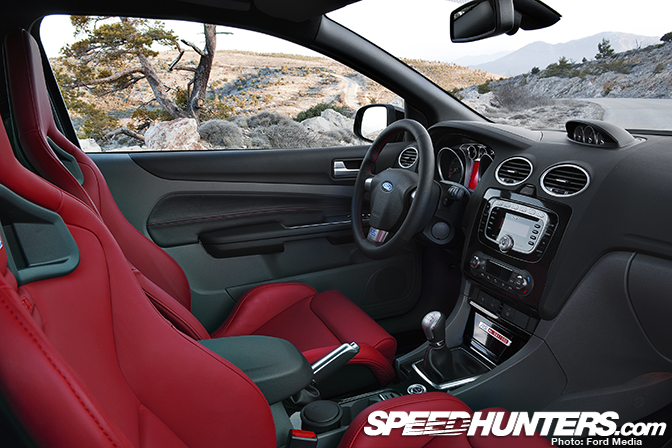 The interior is finished with red detailing, a contrast to the blue provided on the standard RS Focus. The centre console has a carbon fibre finish and a unique plaque stating the cars model number. The front seats are bespoke Recaro sports items, which can be finished in leather.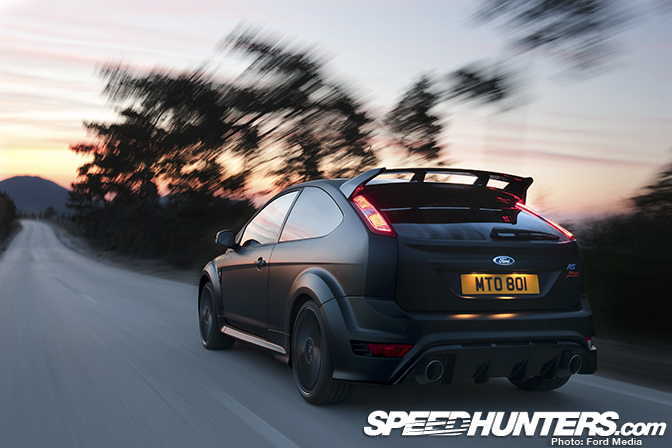 To ensure the durability of these upgrades, the car has been subjected to a series of tests which have focused on the car's track capabilities. The tests included a massive stint at the Nordschleife, where Ford had three of their own racing drivers and a team of engineers complete a whopping 10,000KM non-stop of driving the Green Hell. After 500 laps, Ford were happy enough with the car and were confident that an eight minute laptime is within reach of the car.
- Paddy