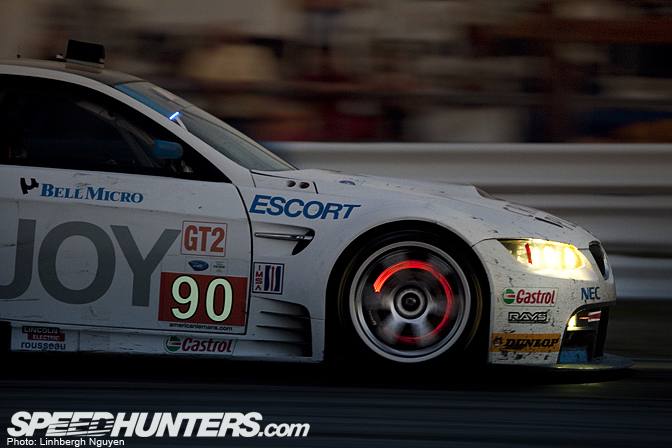 The majority 12 hours of Sebring non-racing experience comprises of witnessing a lot of nutters camping at various corners throughout the track and claiming that spot as theirs. There are the well known Turn 10 party people which party like it was 1999 all over again…. for 2 days straight. Many other parties reside at all the corners. But for the quintessential petrol-head Sebring nerdgasm, Turn 7 is the place to be.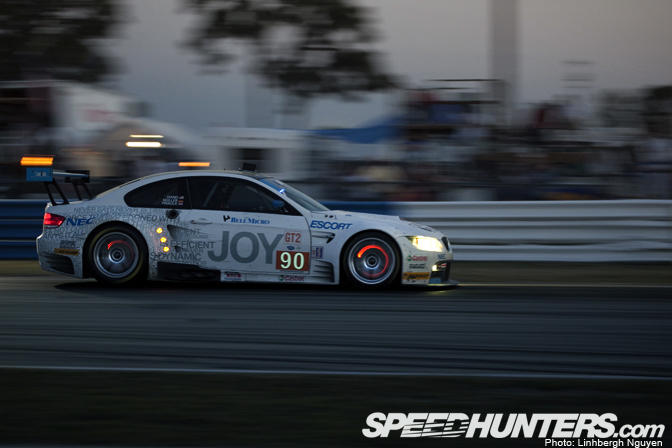 No other corner sees as much action as turn 7. It's a hairpin corner that starts after a mid-length straight.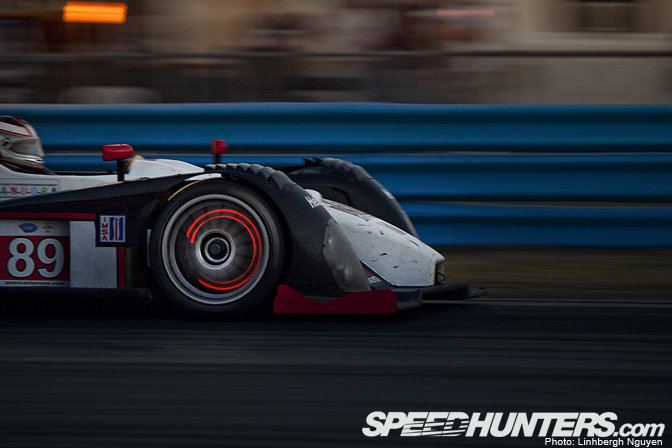 You see these guys just fly into the corners and break hard, down shift a few gears, the engines back fire like machine guns, and if the light is right, you'll see glowing brake disks!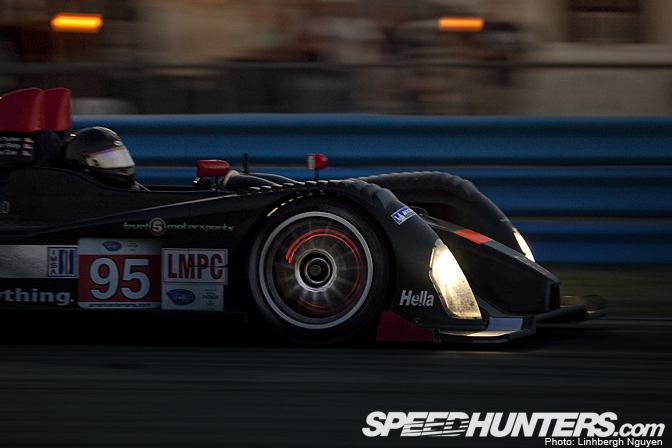 Engine back fire, glowing brake disks, and the close proximity of the spectator area to the petrol-head nerdgasm eye candy is why Turn 7 is awesome.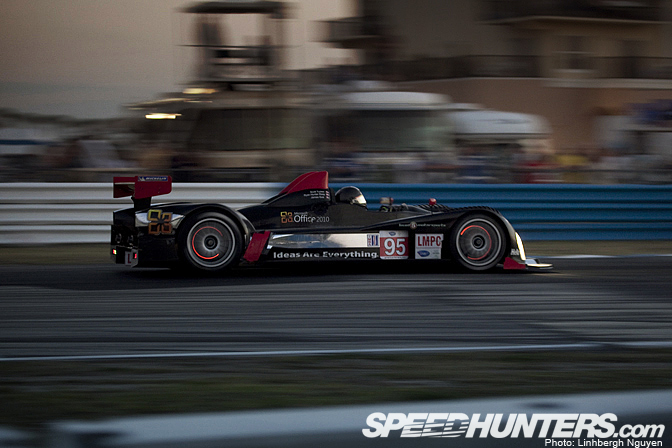 It's fantastic to see how each team sets up their cars. The Level 5 Motorsports LMPC car has a fairly even brake bias….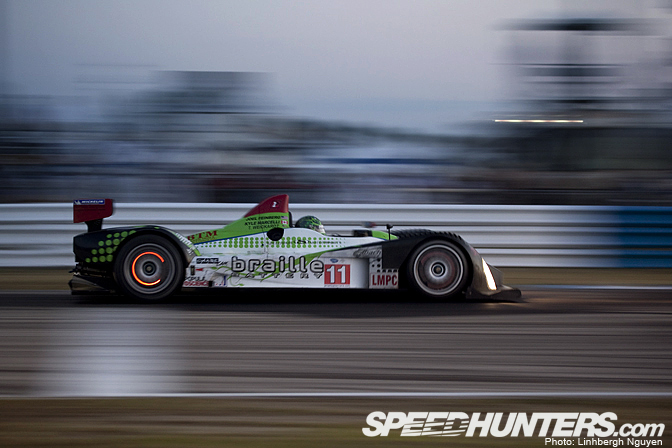 …whereas the Primetime Racing Group's LMPC favors a more rear bias.
Turn 7 also gets my high praise for the fact that a there's a ton of passing going on in this corner. In my short time at the corner, I witnessed guys dive in for a pass. Some were brave enough to pass on the outside on the dirty side of the track!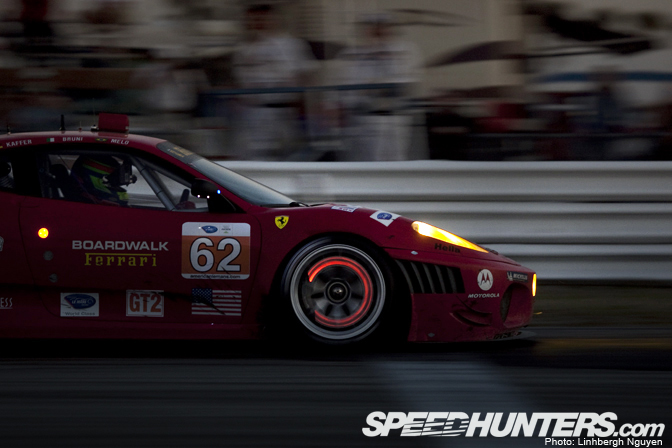 Seeing glowing brake disks never get old. It's fantastic to see the brakes stopped in motion in these photos. You can see the disks already starting to partially cool down and where it is still the hottest!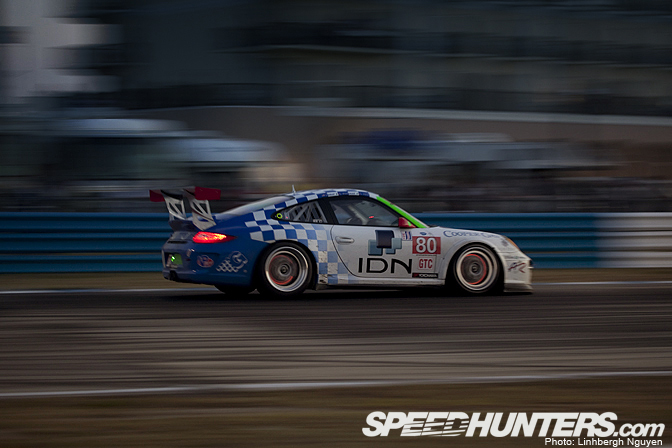 The Alex Job Racing GTC Porsche has a fairly even brake bias.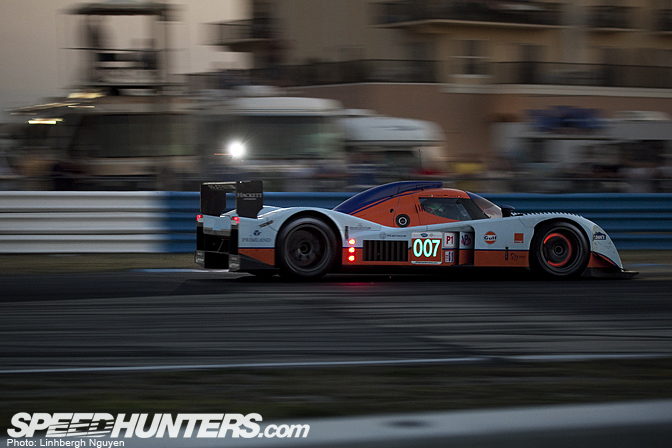 Lola Aston Martin + glowing brake disks? Yes please.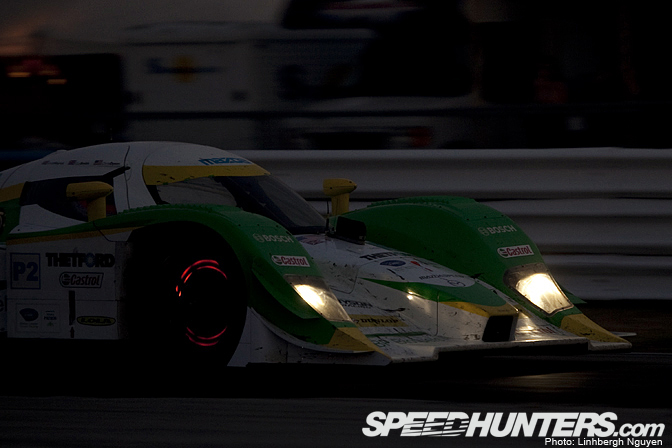 Here's Dyson Racing Mazda LMP2 car looking just fantastic in the rapidly fading sun… orange colored brake disks and all.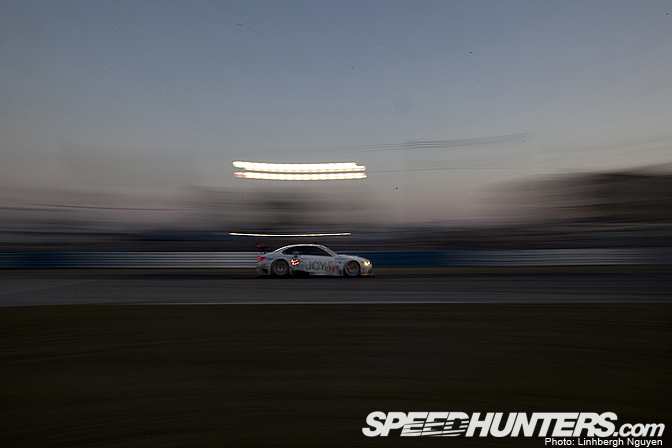 If any of you ever have the chance to trek out to the 12 Hours of Sebring (which I highly recommend to any die-hard petrol head) spend the sunset hours at Turn 7. Your inner child will thank you.
-Linhbergh