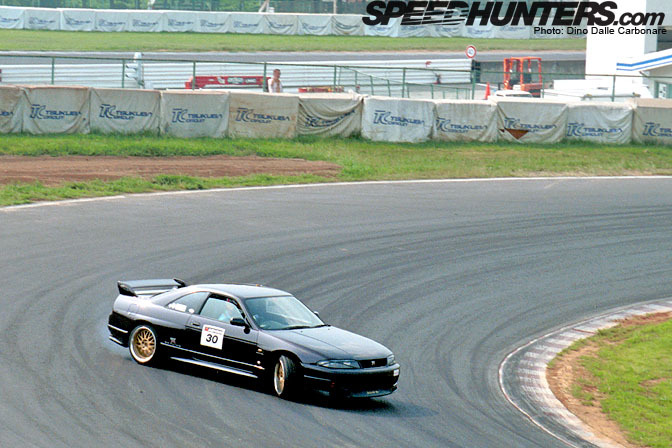 I got a few requests to post up more coverage from the GT-R track day that I attended back in 2000 at Tsukuba Circuit. I think I'm not the only one that likes to check out pictures of the "old" days to see just how much styles and trends have changed. Seeing it's March 3rd I thought it would be appropriate to open this post with a shot of a nice R33 GT-R getting very crossed up around the in-field hairpin.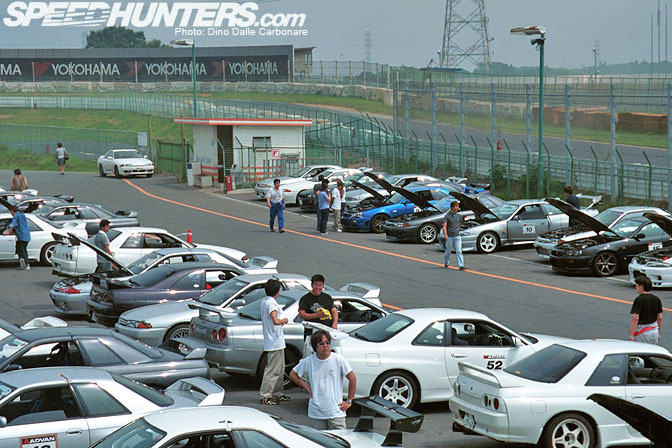 When I took these pictures the R34 GT-R was still a very new car, probably about 6 months old as I think this event was held during a very hot July (can't be too sure as I scanned these pictures some time after). Despite this however there were plenty of BNR34s in attendance, a lot of owners probably taking their new R's out on track for the first time.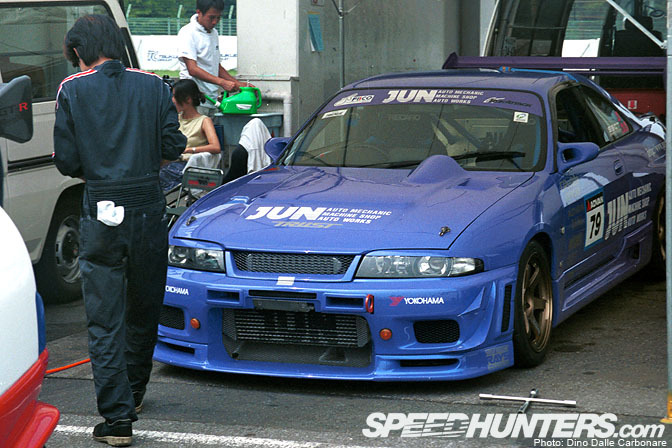 The BCNR33 was still the king of tuned-GTRs having benefitted from tons of development over the previous 5 years since its introduction. Koyama-san of JUN was out at Tsukuba getting some further development work done to his two cars, one of them being this purple demo car which was later painted yellow.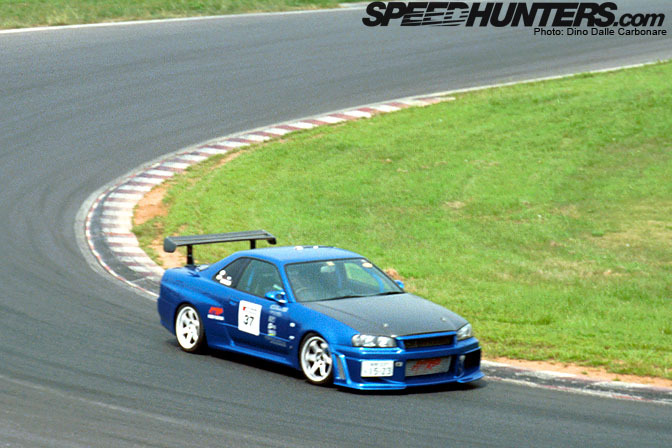 Autech Tsukada was already pretty far ahead with tuning the then new R34 with this first track-oriented demo car.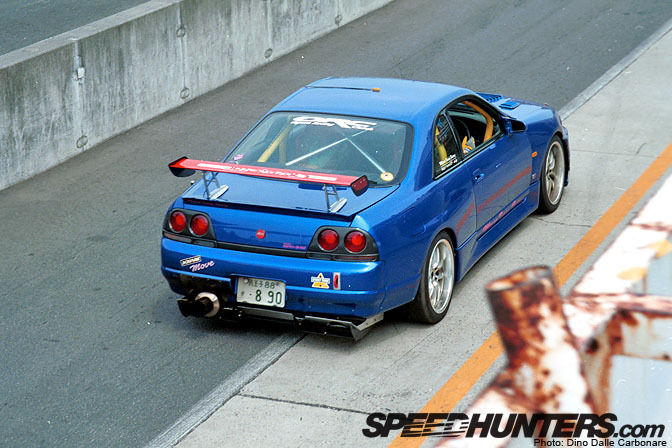 This was another pretty highly tuned R33, can't recall the shop name however.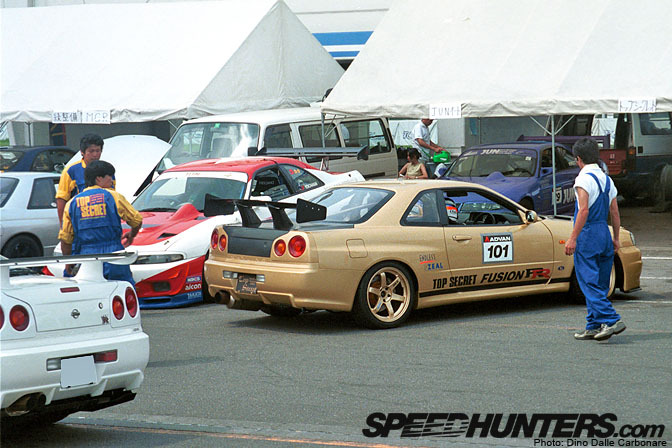 The guy on the right of the picture is none-other than Nagata-san of Top Secret, AKA Smokey. Their Fusion R R34 project was coming along very nicely!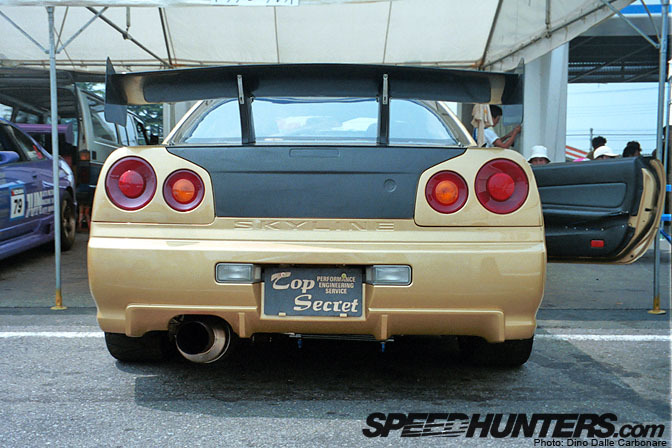 Weight saving carbon trunk and massive GT-wing.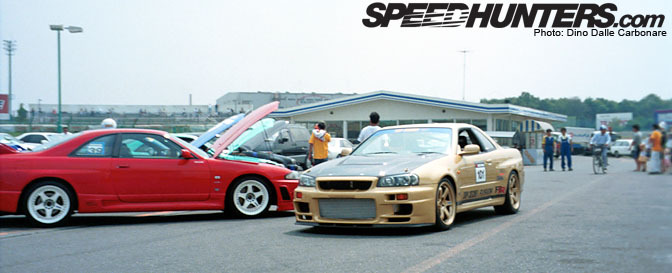 I think this car ended up being exported to the UK. Anyone know more?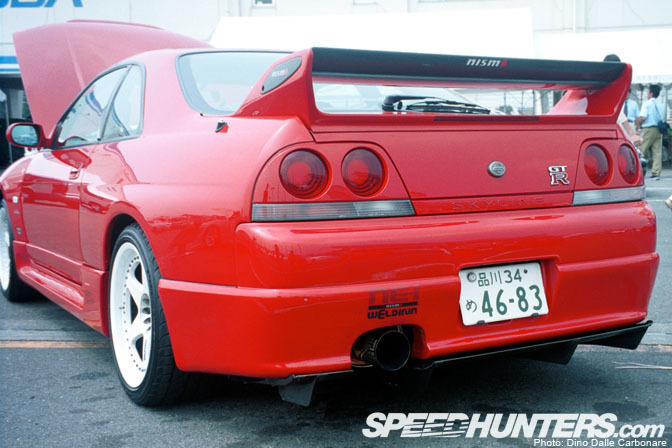 Even Nismo came to the event with the Omori Factory BCNR33 demo car sporting a very expensive Nismo dry-carbon rear diffuser…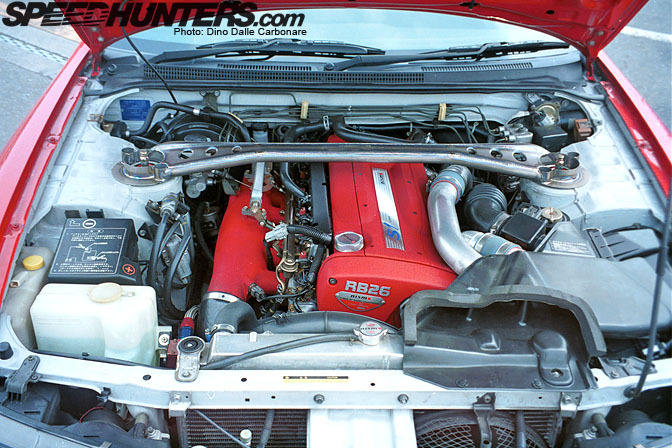 And a full S1 spec engine good for a reliable 400 HP. Back then that wasn't at all bad! Now everyone wants at least 600 HP!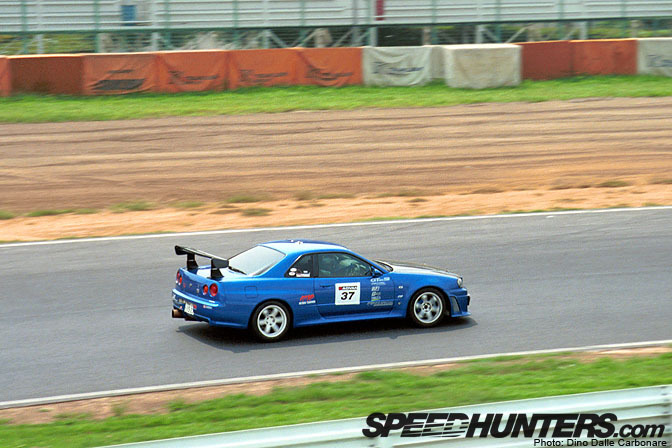 The ATTKD R34 again.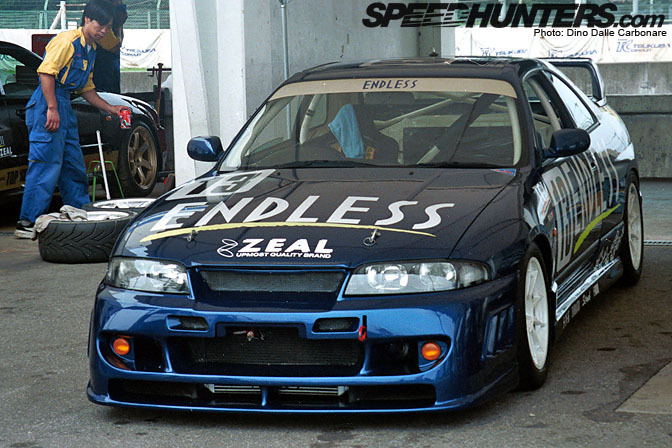 Team Endless came to the event to get some hot laps in the Super Taikyu (old Gr.N) R33 GT-R. You rarely see race cars mixing it up with privateers and demo cars nowadays!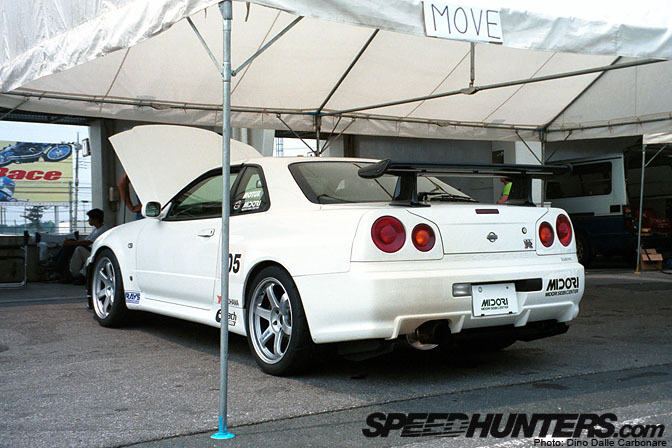 Midori Seibi Center took their very stock looking R34. Under the hood however was a 500+ HP engine.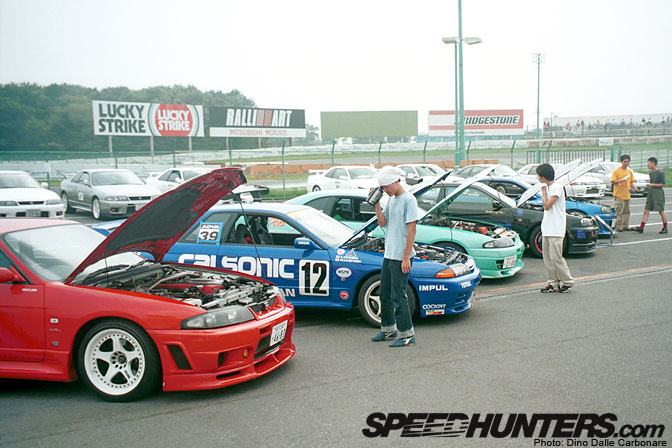 Tuner car display…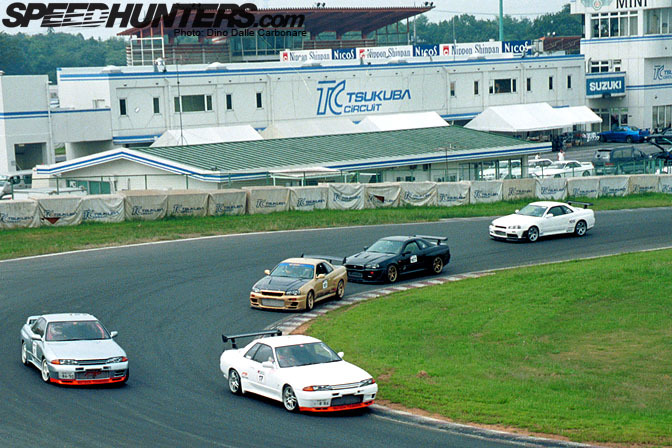 …and tuner car battle.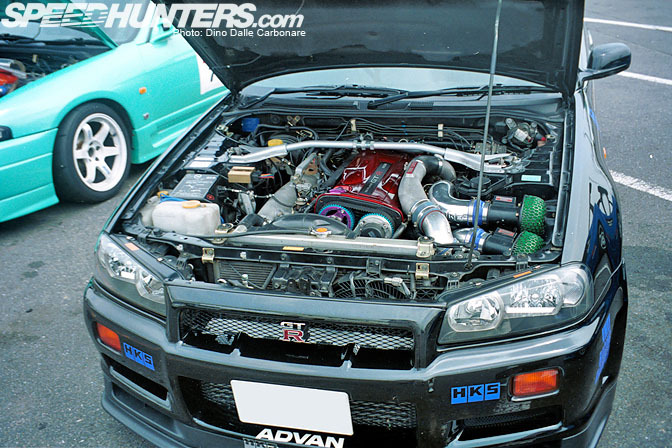 This black R34 GT-R is what 5 years later became the HKS Driving Performer which we have already featured.  For an HKS car it was still looking very stock.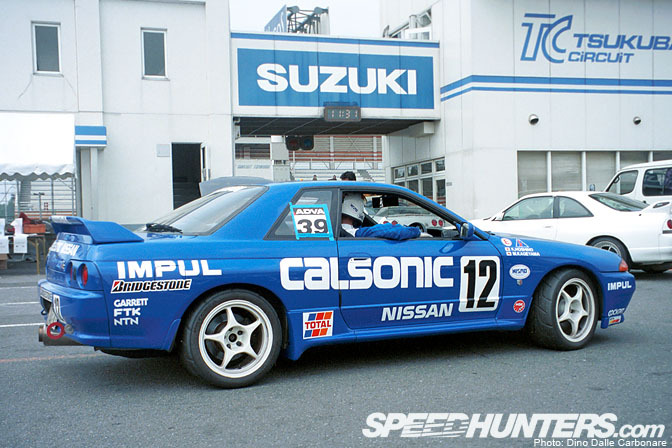 I wonder if anyone realized back then just how revered the second generation of GT-Rs (R32/33/34) was going to remain 10 years form then. With the super technological R35 taking the spotlight now it is still nice to see that these older R's are still very much respected in the tuning world. 
-Dino Dalle Carbonare